I watched as she grabbed a little ball of dough and flattened it in the press.  She covered both pieces of metal in plastic wrap to keep the dough from sticking.  Then she placed tortilla on the flat top to cook.  I have always admired good craftsmanship. I had a good feeling about the food here.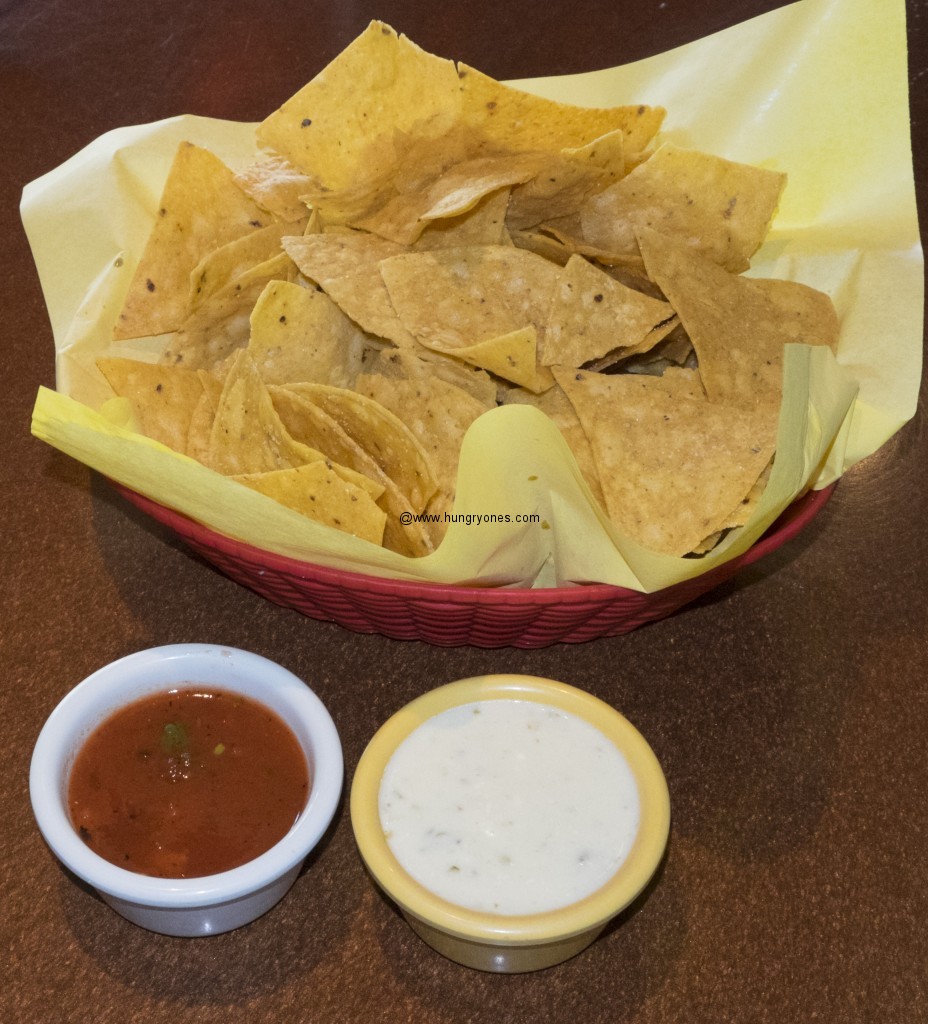 The first thing I noticed as the free chips came out was the shiny salt crystals on the chips.  How lovely they were reflecting the light.  I could resist them just long enough to take a photo.  There was just enough grease so that the chips weren't dry but not enough to affect the the crunchiness.  Fresh flavor was excellent mix of tortilla and a hint of grease and salt.  I barely controlled the urge to ask for a second basket.
My tacos showed up just in time to stop me from ruining my appetite with chips.  The first one I tried turned out to be the best.  Freshly made corn tortilla with a nice light flavor which didn't distract from the delicious carne asada.  Those dark little morsels contained an explosion of flavor.  One of the best carne asada tacos I've ever had.
Carnitas taco was overflowing the tortilla with delicious carnitas.  Tender shredded pork was marinated is something delicious that bordered on spicy.
Slow roasted brisket taco rivaled the carnitas in tenderness.  Flavors were more subtle than the other 2.  Excellent meat to tortilla ratio.  I should have eaten this one first.
Food was excellent here and I enjoyed looking at the cool stuff on the walls.  Manager was very friendly and informed me of how they make their own chips, tortillas, and salsa daily.
Miguel's Cocina 1351 Orange Ave
Coronado, CA 92118