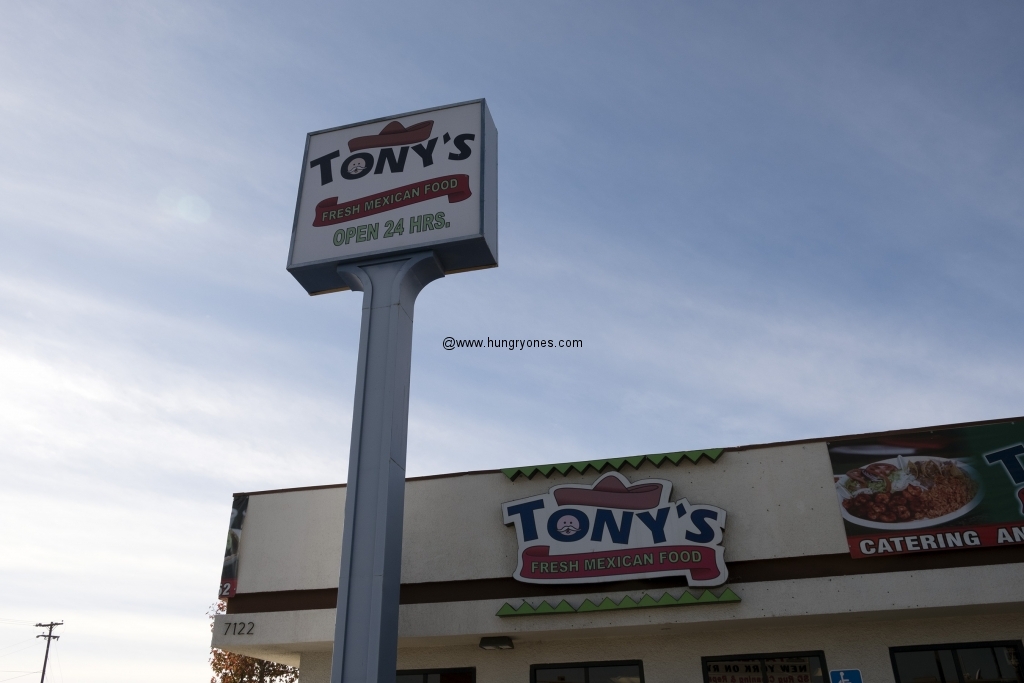 On my way to or from Mira Mesa I passed by this building many a time.  Before Tony's I remember it being MXN.  I wondered what the food was like.  I have found some good places on Miramar Road like Seaside Buffet, Chin's, and  LouZiana Food.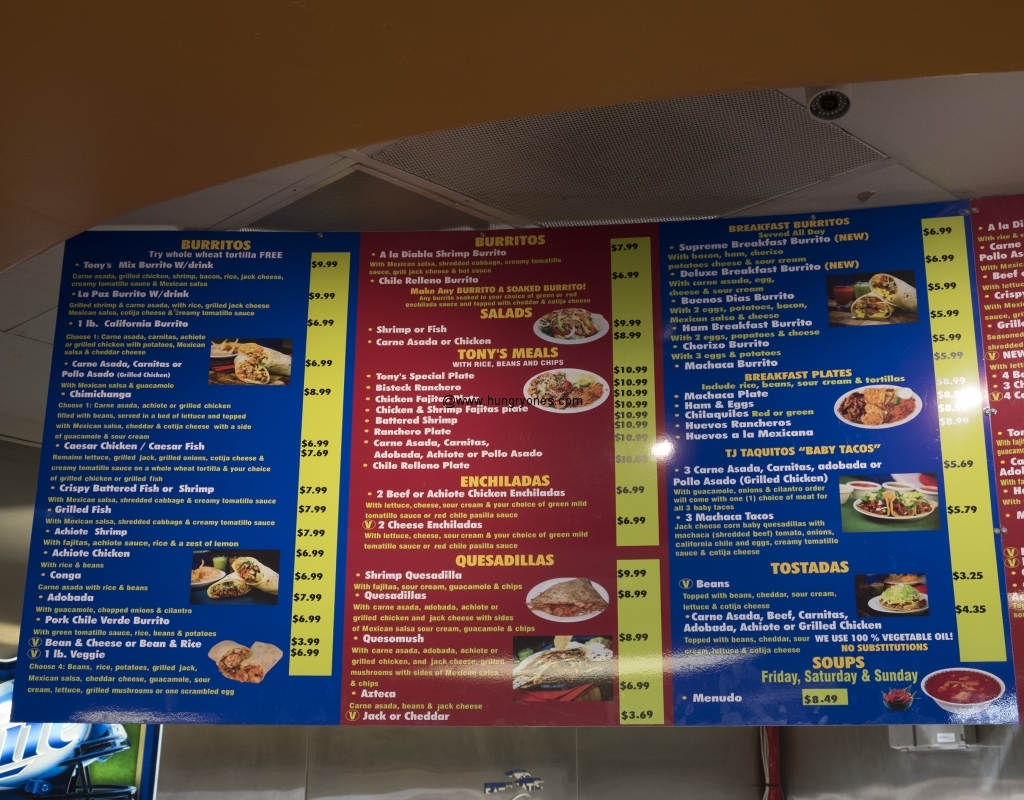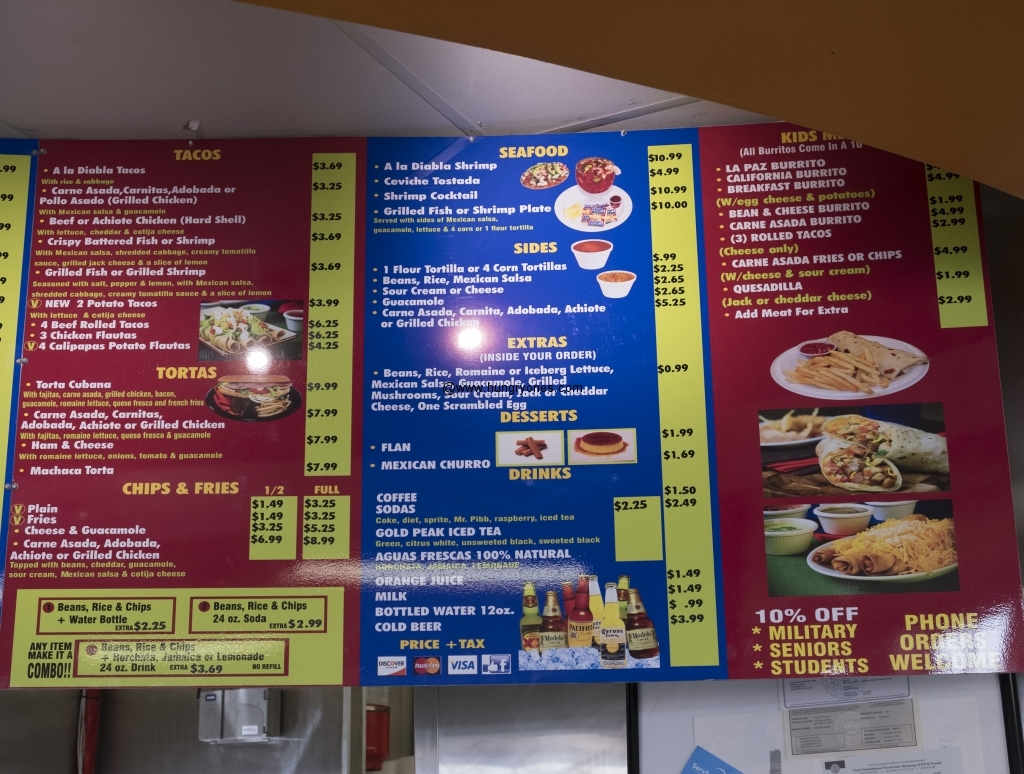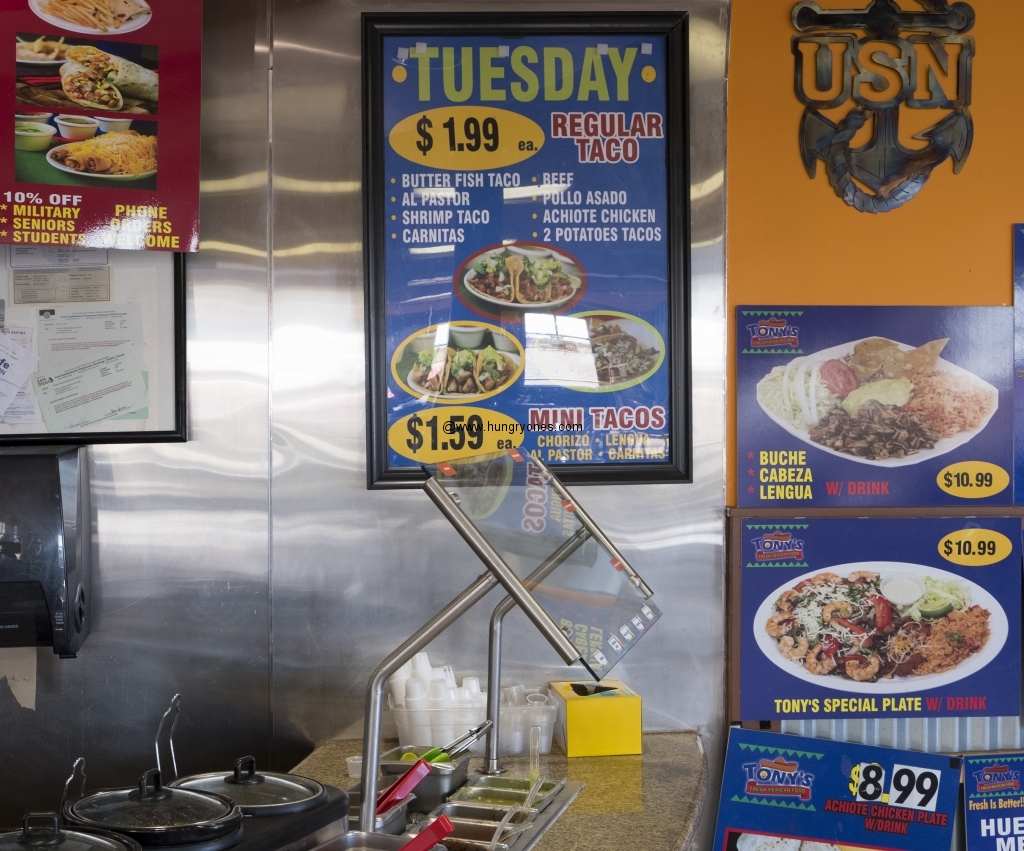 Today was the day to try Tony's.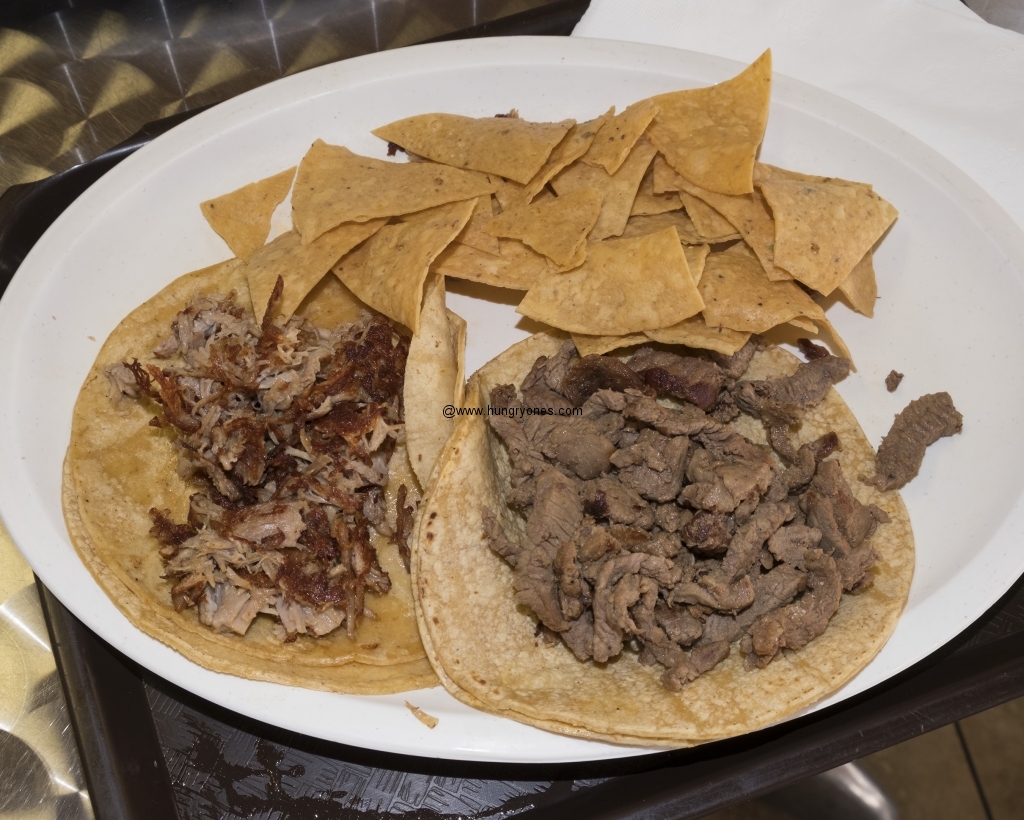 Carne asada taco came with 2 medium size tortillas.  They had a light corn flavor.  Carne asada was a bit dry and light on flavor.  This would be a real tasty taco with more marinade and less cooking.  Carnitas taco was a little dry and crunchy.  Tasty pork flavor.  Tacos came with a good amount of meat and filled me up.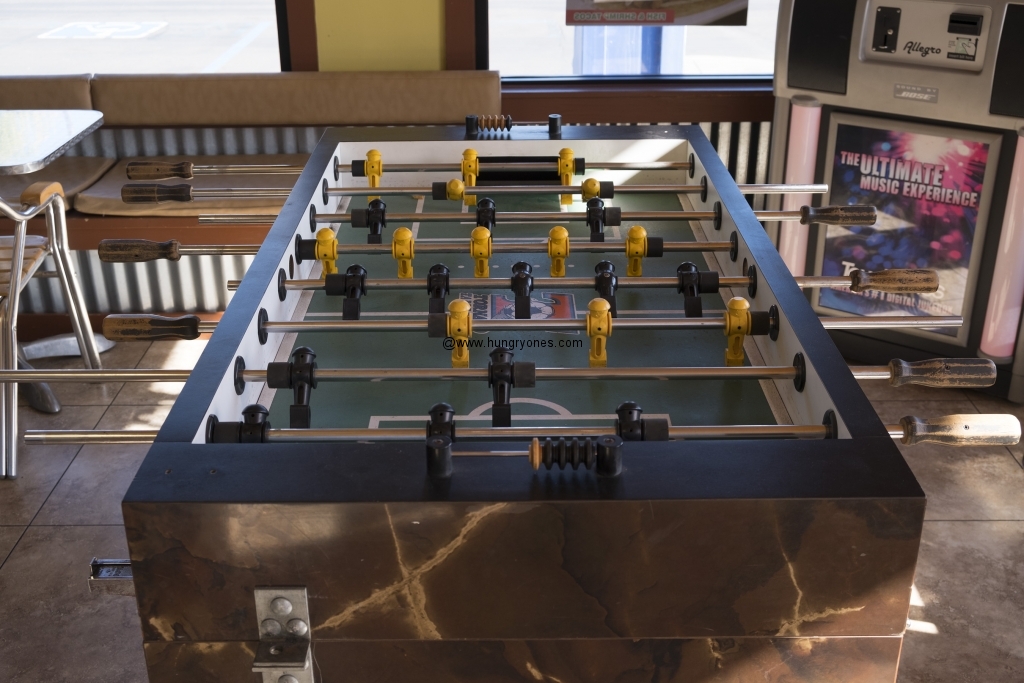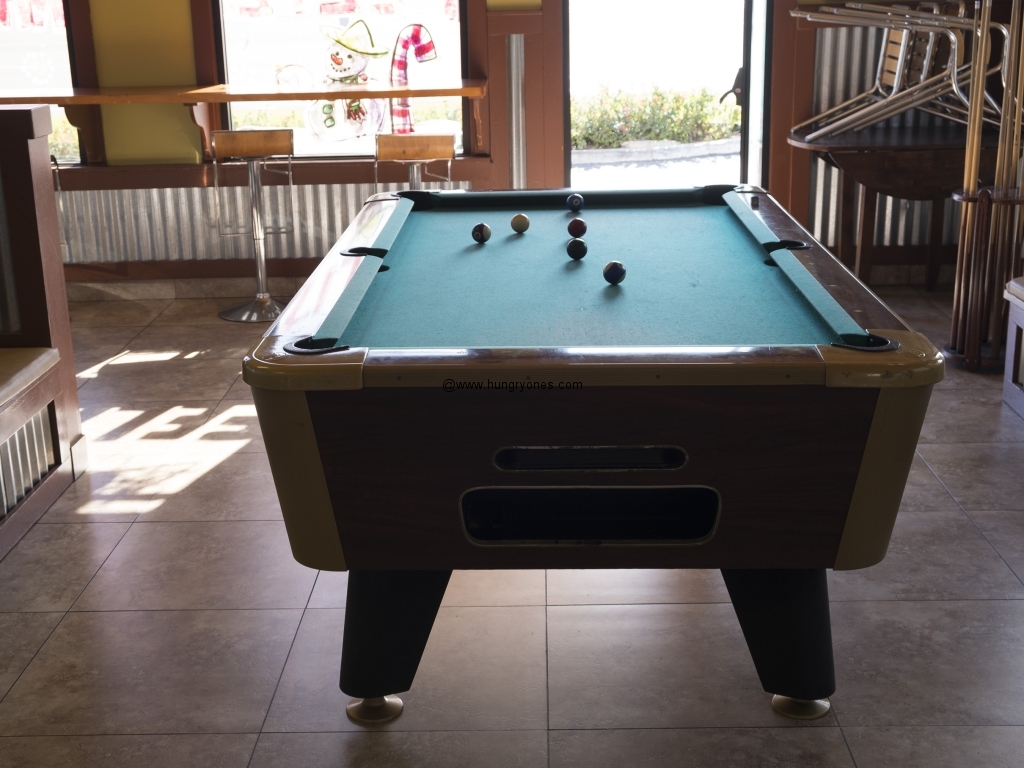 I like how they have a pool table and Foosball.  Looks like a cool spot to hang out but not a culinary destination.
Tony's Fresh Mexican Food
7122 Miramar Rd
San Diego, CA 92121
(858) 566-4152