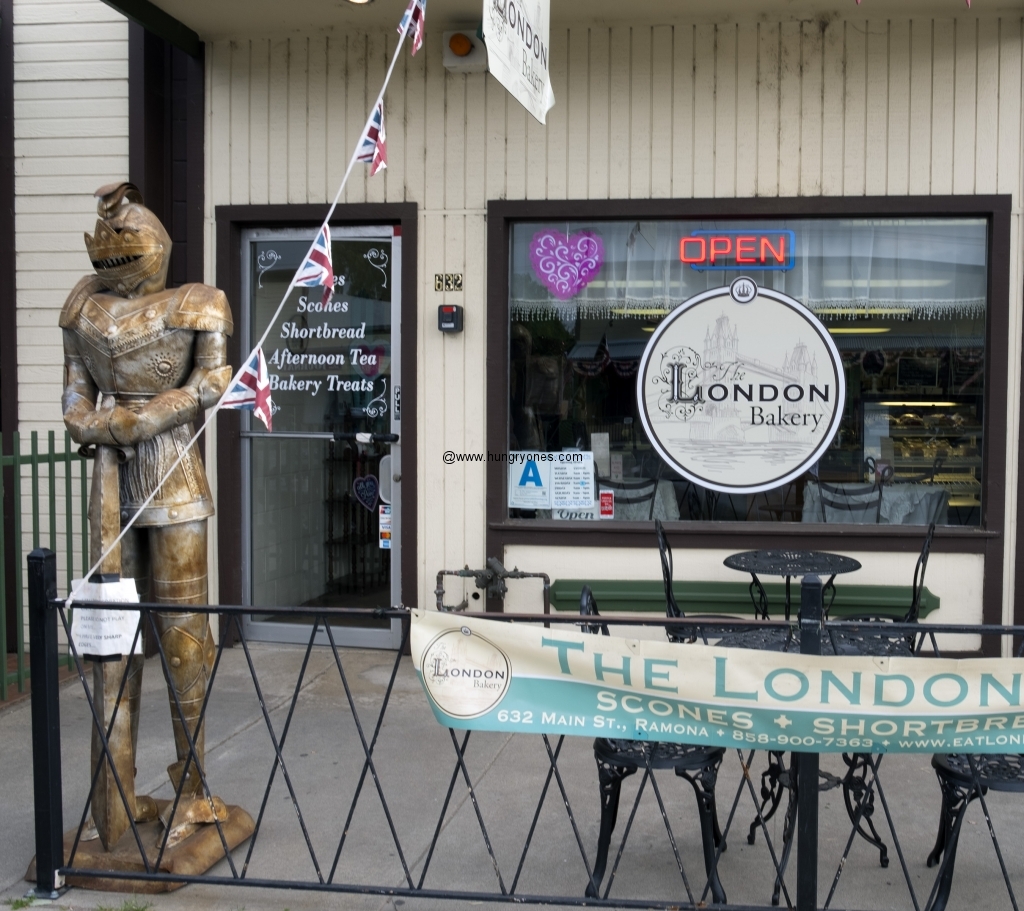 I feel like I'm visiting England.  I was greeted on the sidewalk by a full suit of armor.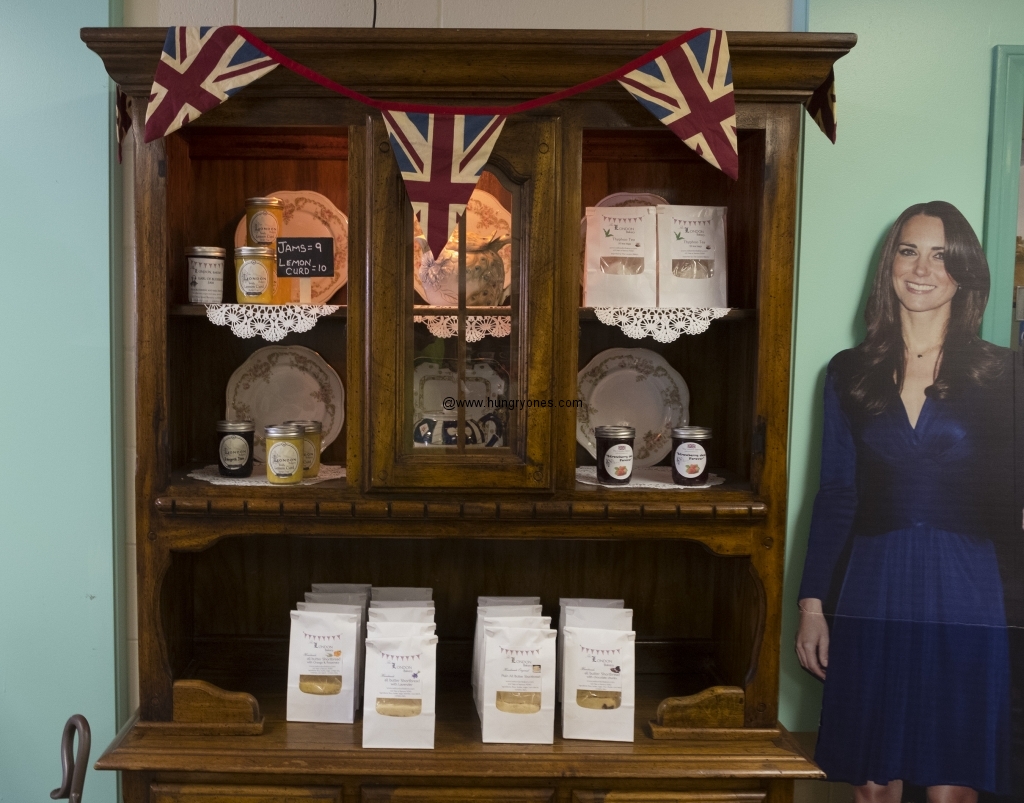 Princess Kate and the Queen are inside.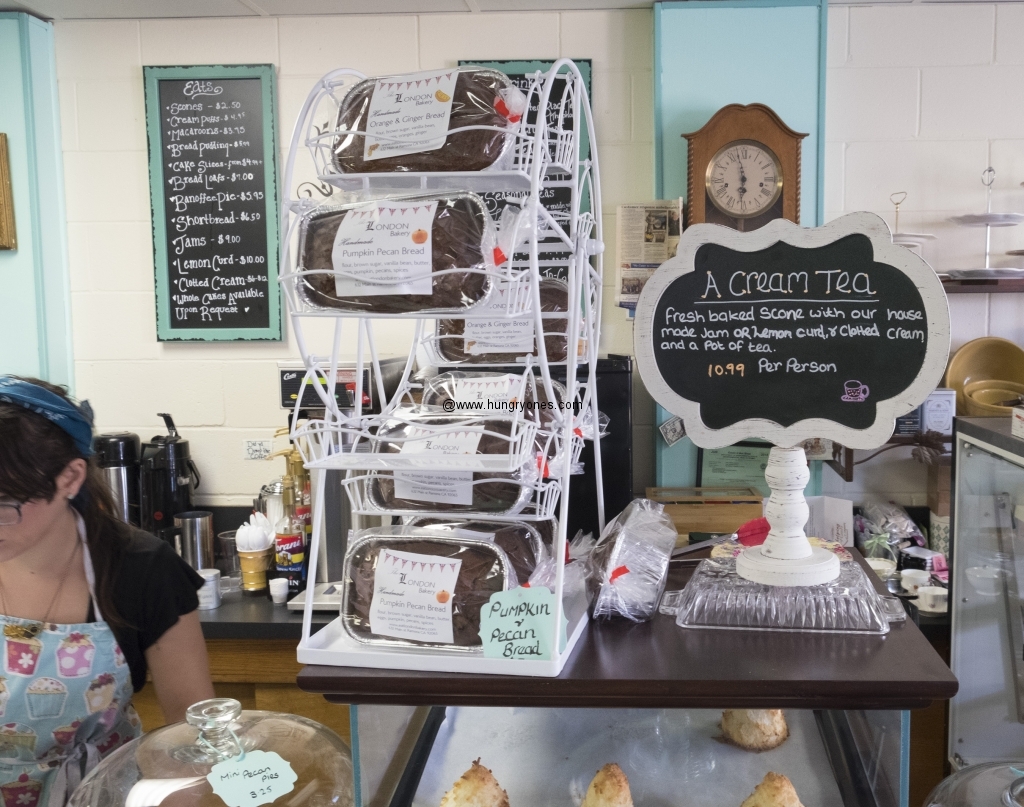 The pastry cases have a nice assortment of goodies.  As I write this it's the weekend before Mardi Gras.  They have king cake here.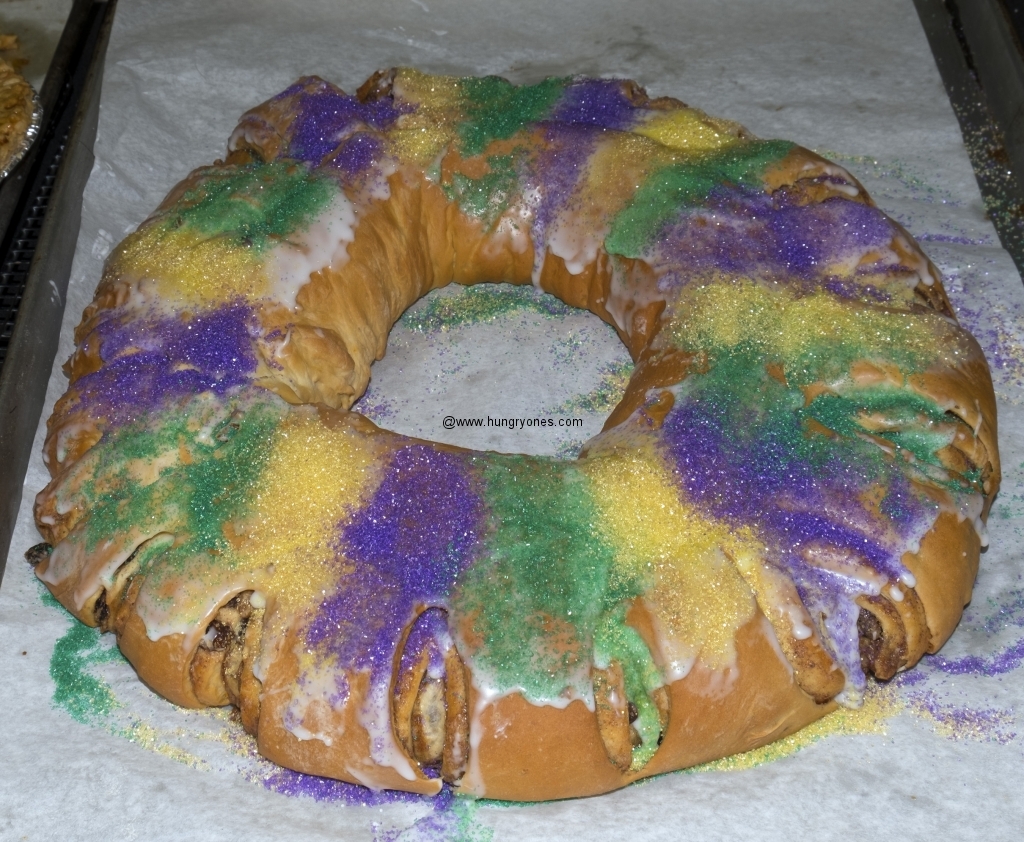 A whole one was a little over $30.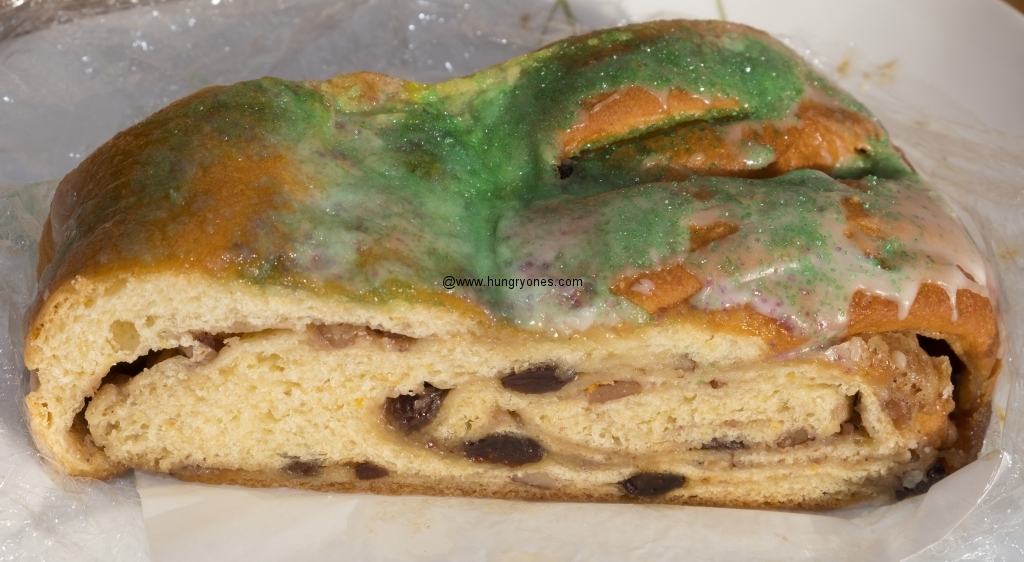 I had a slice for $3.75.  It was my first king cake and I wasn't sure if I would like it.  Cake part seemed to be a thick pastry like a cinnamon roll.  Raisins and the colorful sugar glaze on top gave it nice sweet flavors.  There were a bunch of walnuts in it.  King cake taste like a fully optioned cinnamon roll.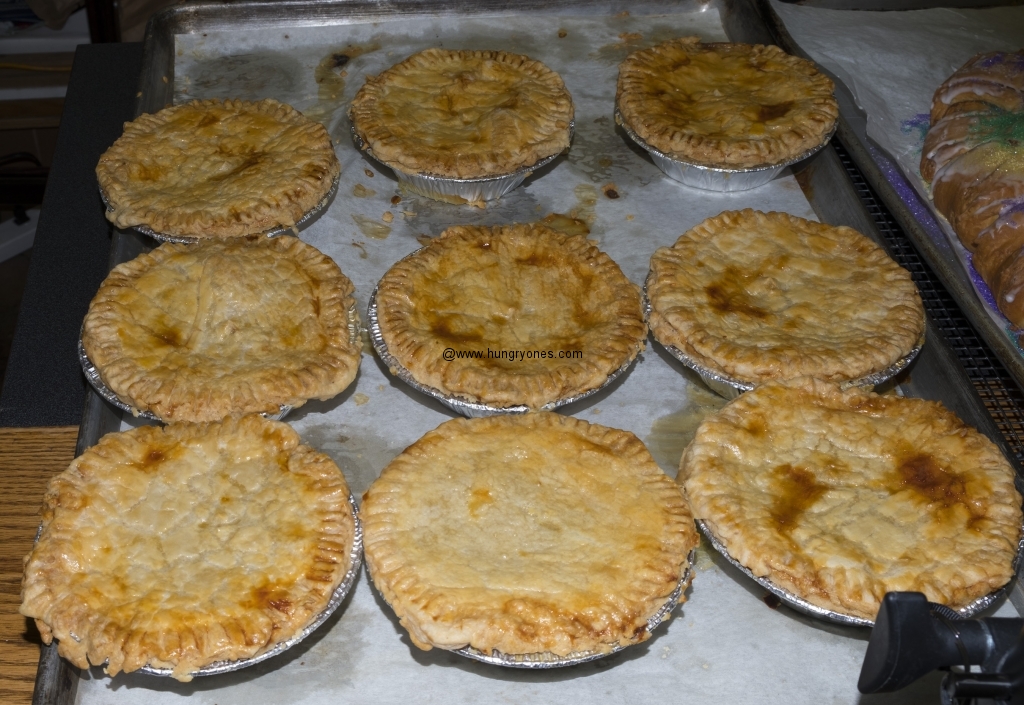 Chicken pot pie had a flaky and buttery crust.  It was one of the best pot pie crusts I've eaten.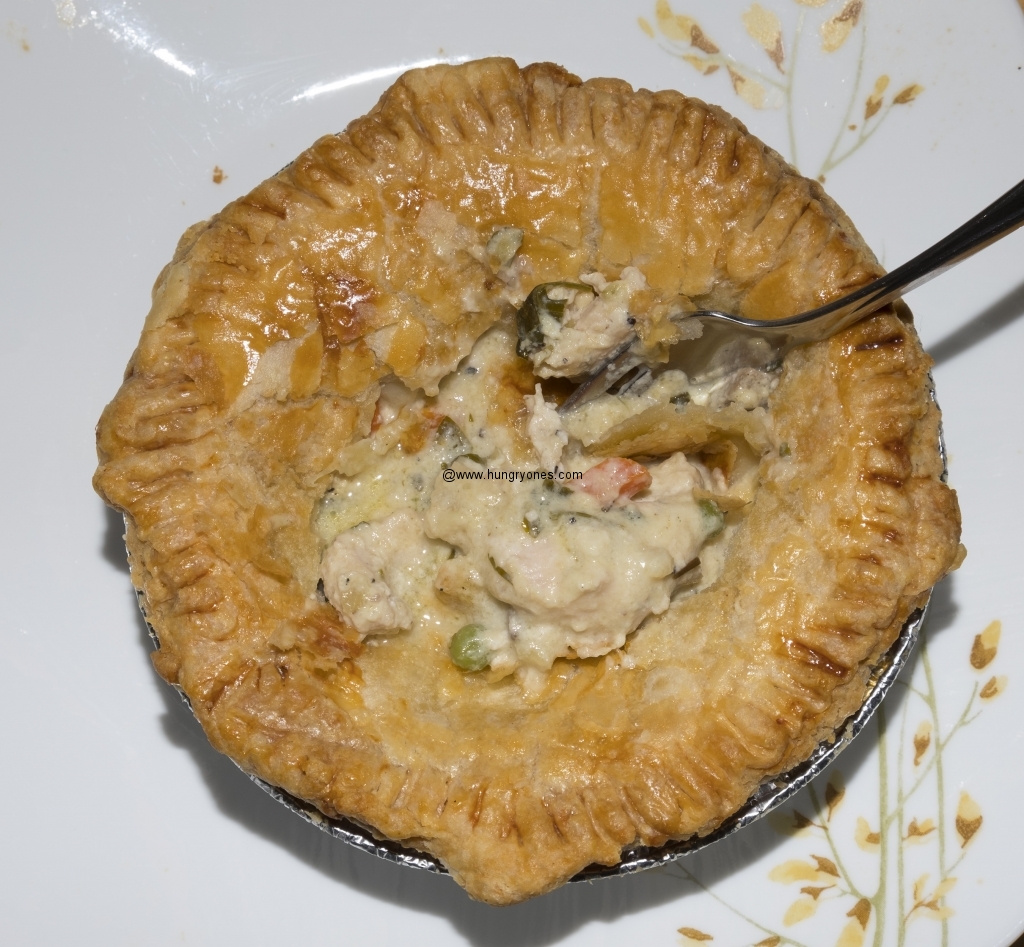 Size and ingredient list of chicken, peas, & carrots is similar to Marie Calender's.  Seasonings in the gravy were unique.  I like this pie better than the grocery store pies but Marie Calender's is still my favorite.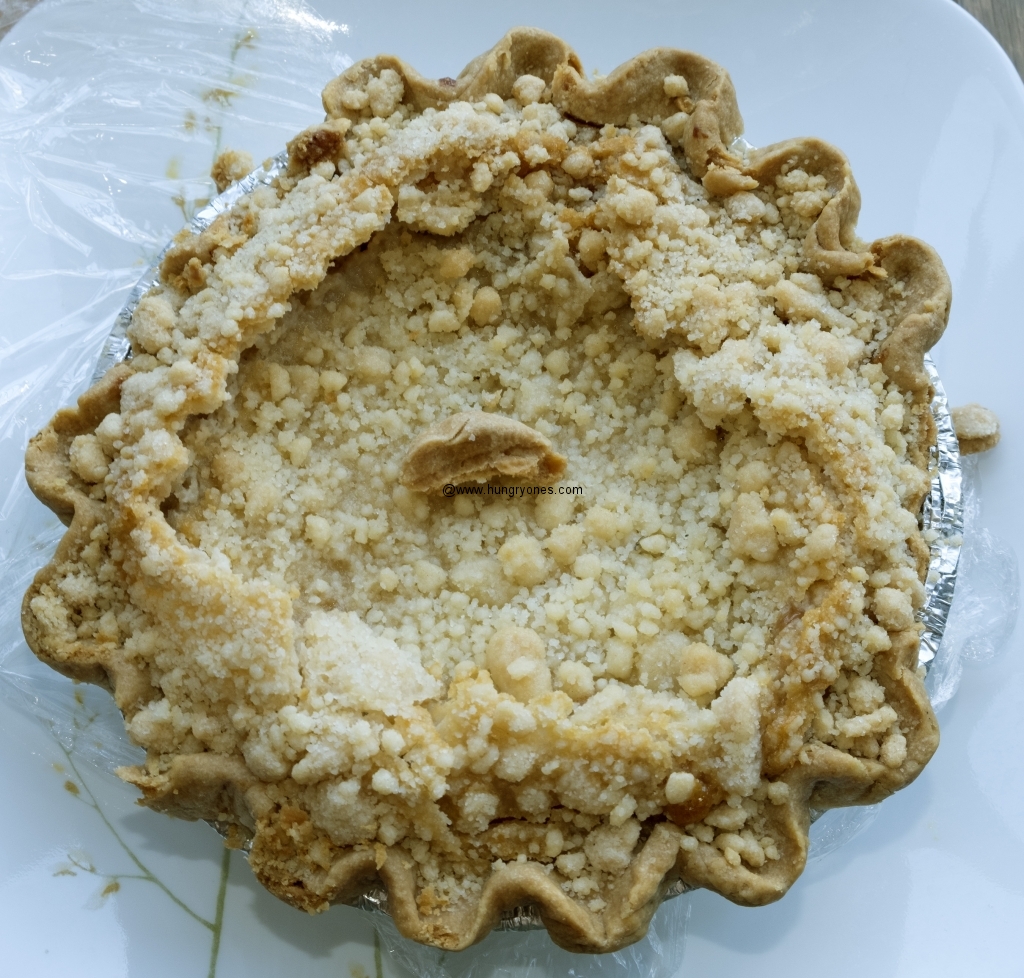 Peach pie had delicious crunchy crust with a light buttery flavor.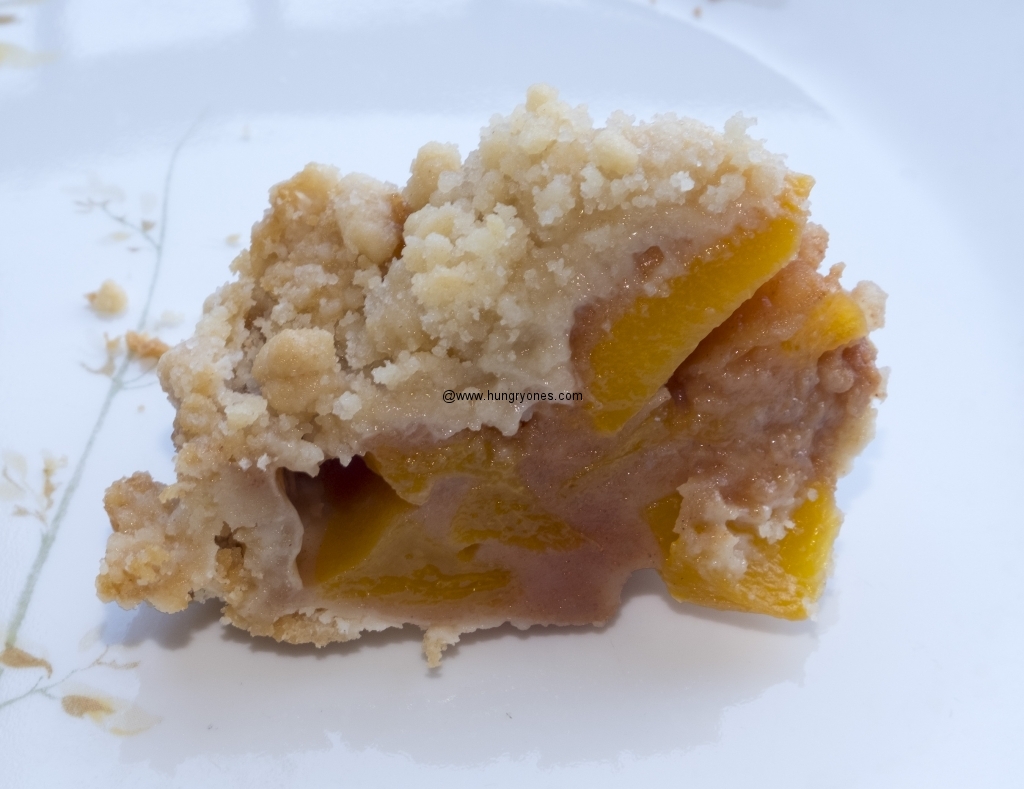 Topping had little sugary bits like a dutch apple pie.  Peaches had a fresh flavor.  This is one of the best peach pies I've found in town.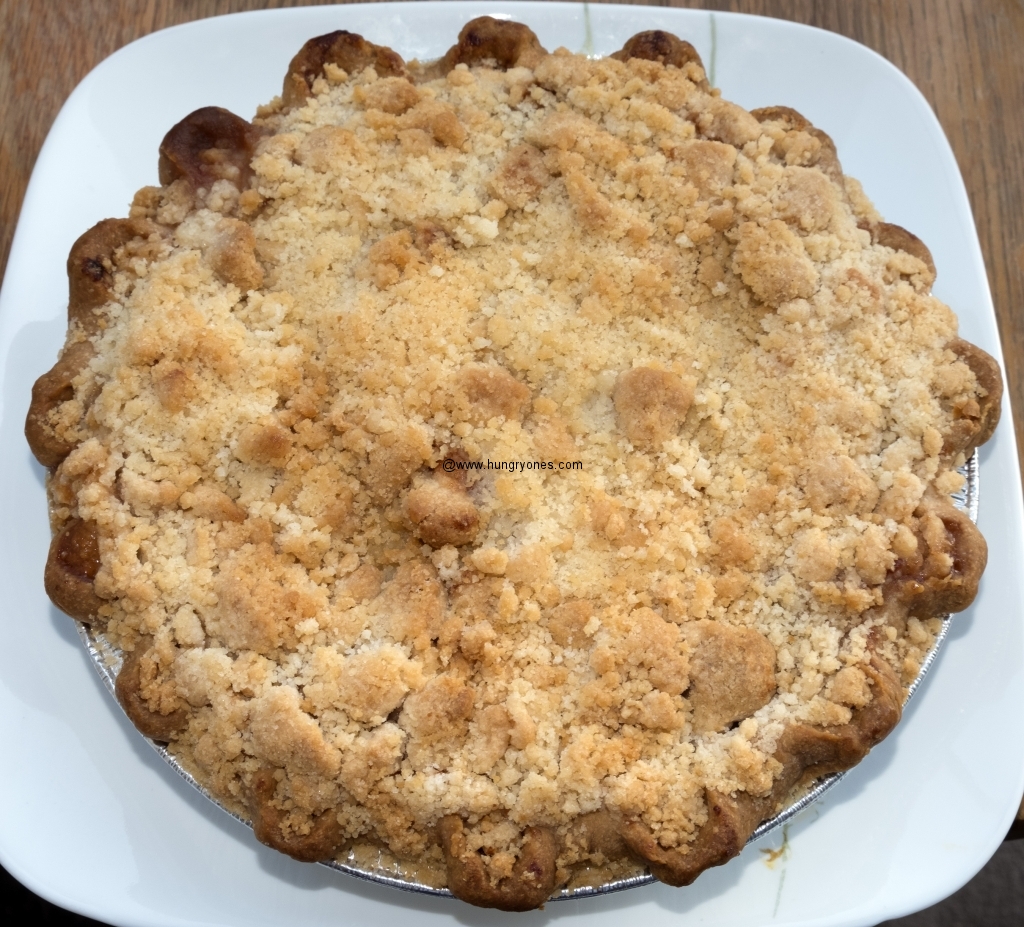 Dutch apple pie was topped with delicious sugary bits.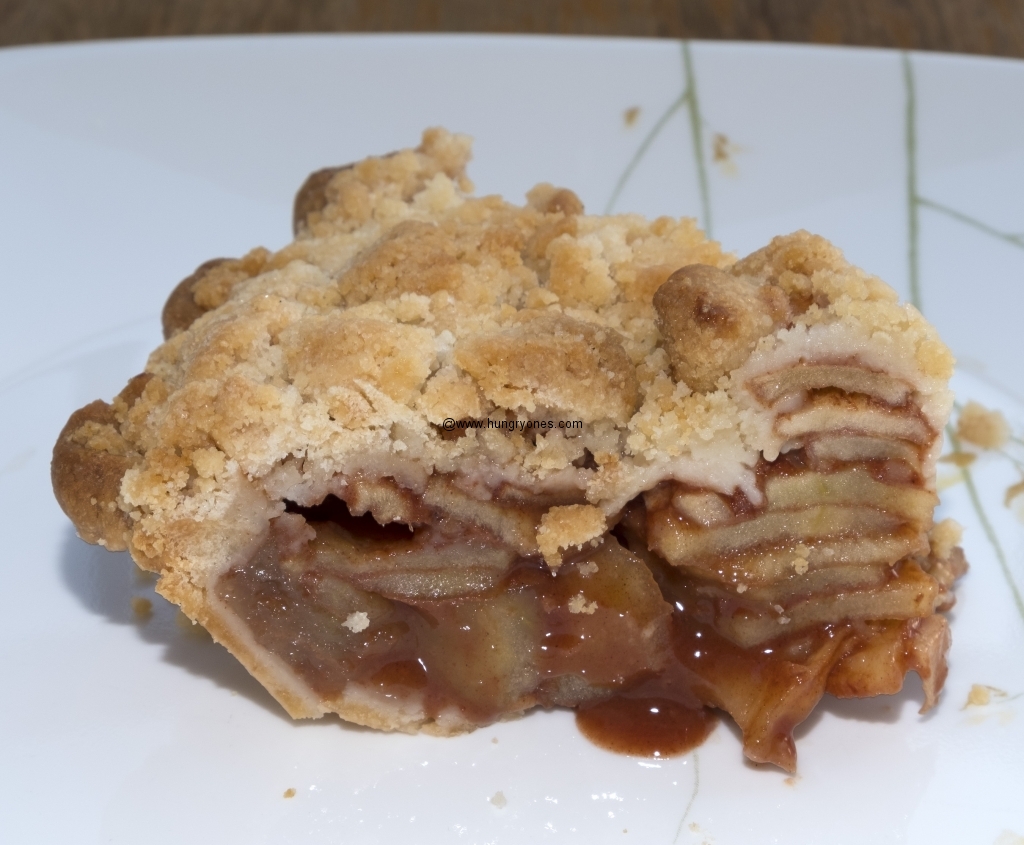 Crust was crunchy and had a delicious slightly buttery flavor.  Filling was extremely dense with apple slices stacked on top of each other like a neutron star.  This is not one of those grocery store apple pies with the huge air gap, sugar and juices instead of apple slices.  Excellent apple pie.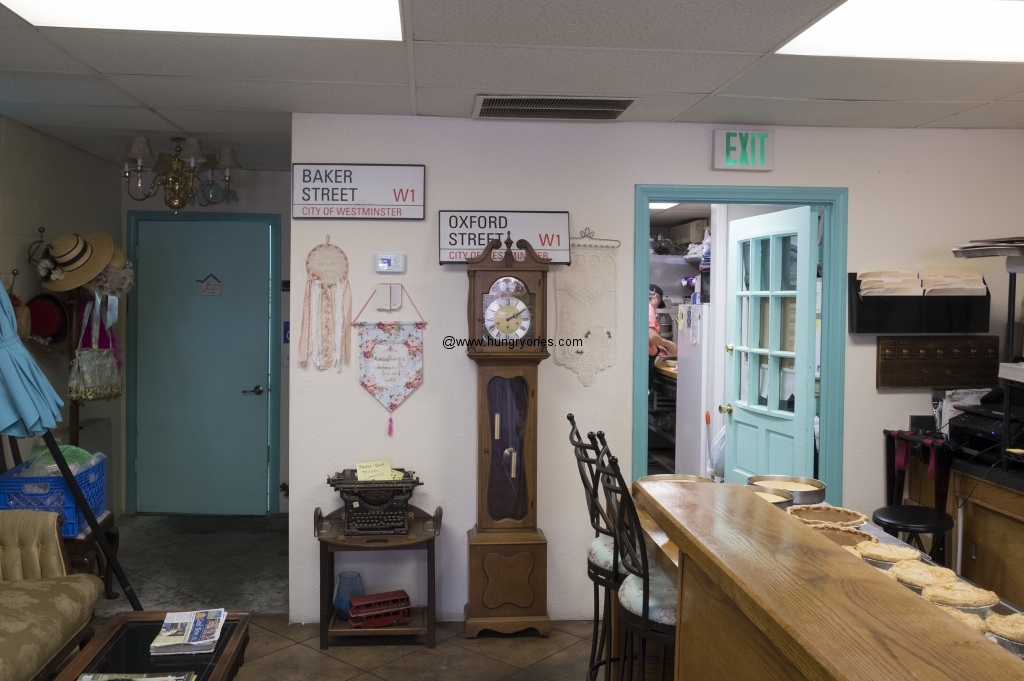 London Bakery has some delicious treats and it's as close to visiting London as I'm likely to get.  I will stop by again whenever I'm in Ramona.
632 Main St
Ramona, CA 92065
(858) 900-7363