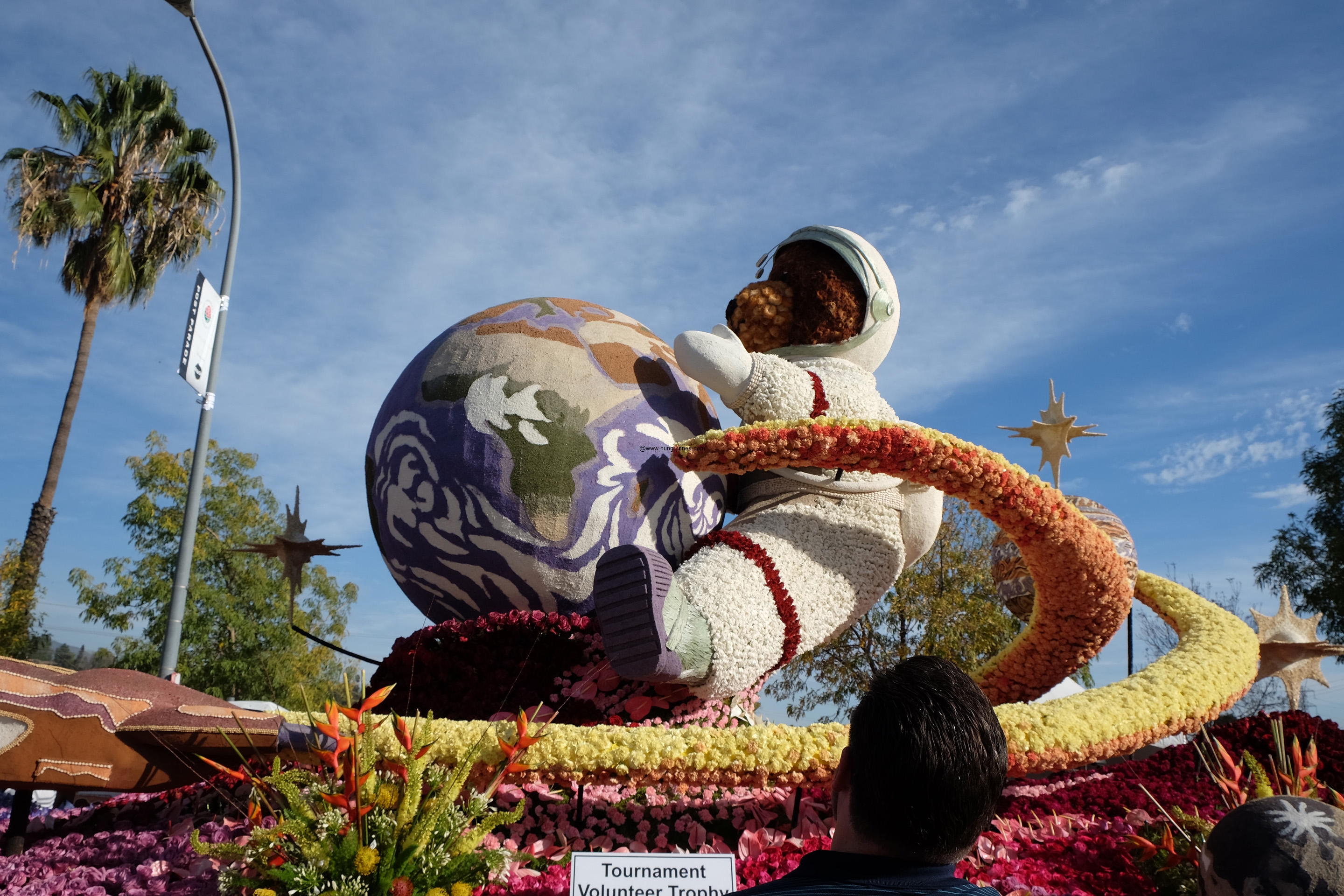 Teams of horses participate in the Rose Parade each year. I never get tired of their stunning beauty, elaborate costumes and excellent horsemanship showcased by each rider. Bummer you can't visit them too after the parade, just like the floats.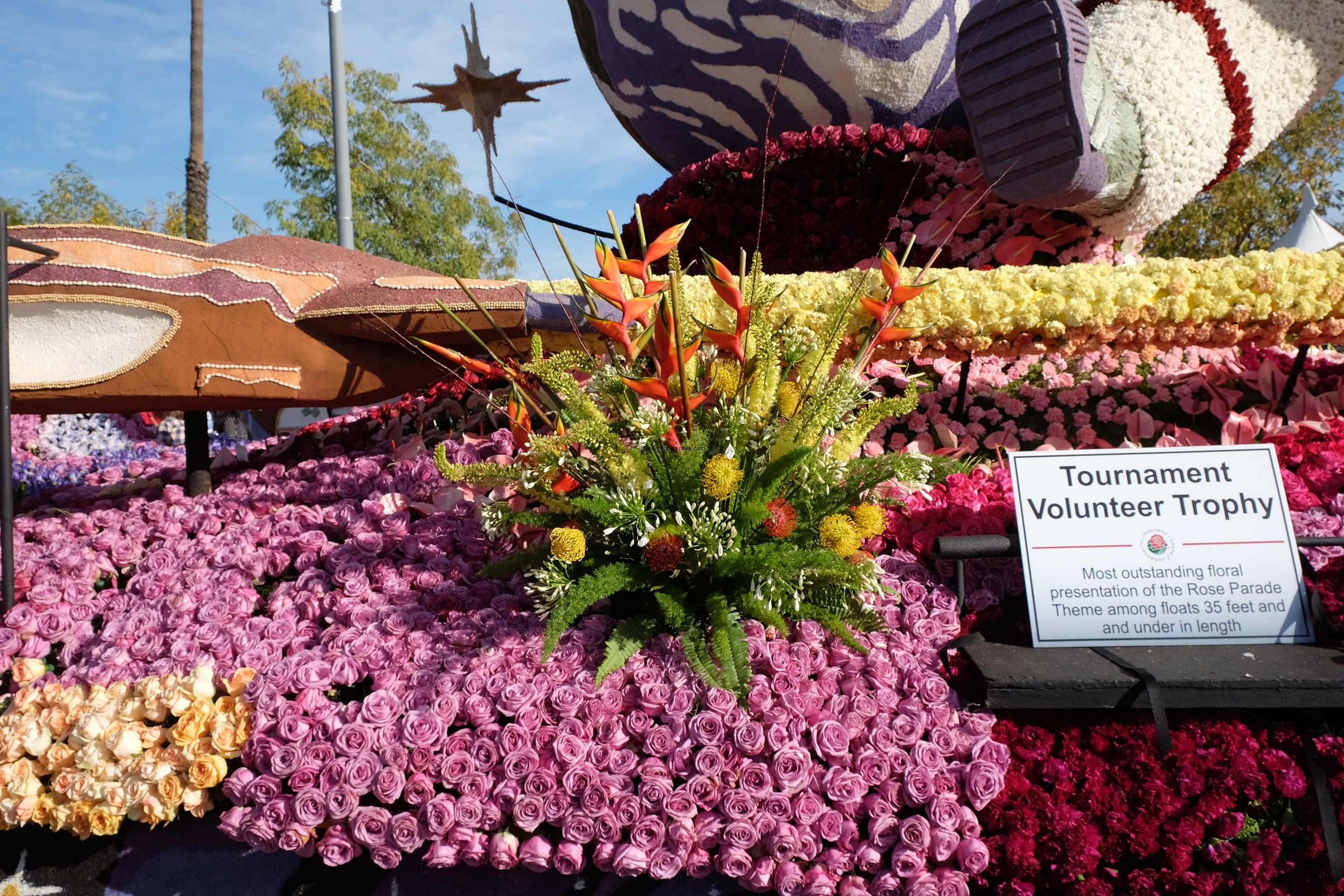 My favorite this year was the mini therapy horses wearing angel costumes complete with wings. So Cal Mini Horse Sanctuary out of Hemet CA, has rescued over 100 abandoned horses. Additionally, 50,000 adults and children have been visited by these horses for therapy.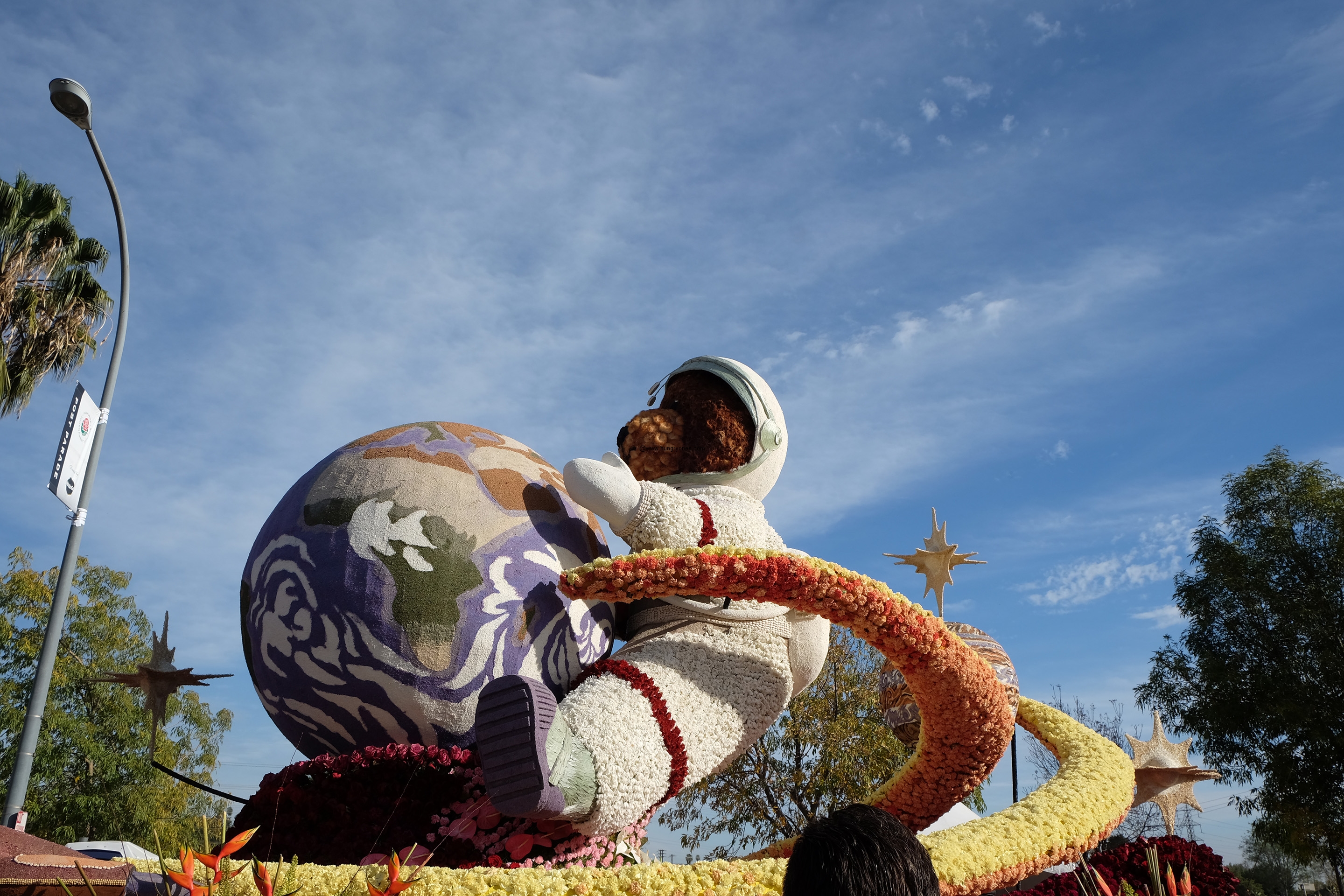 Ktla 5 pins with Rose Parade logo's go out each year. People collect and trade them!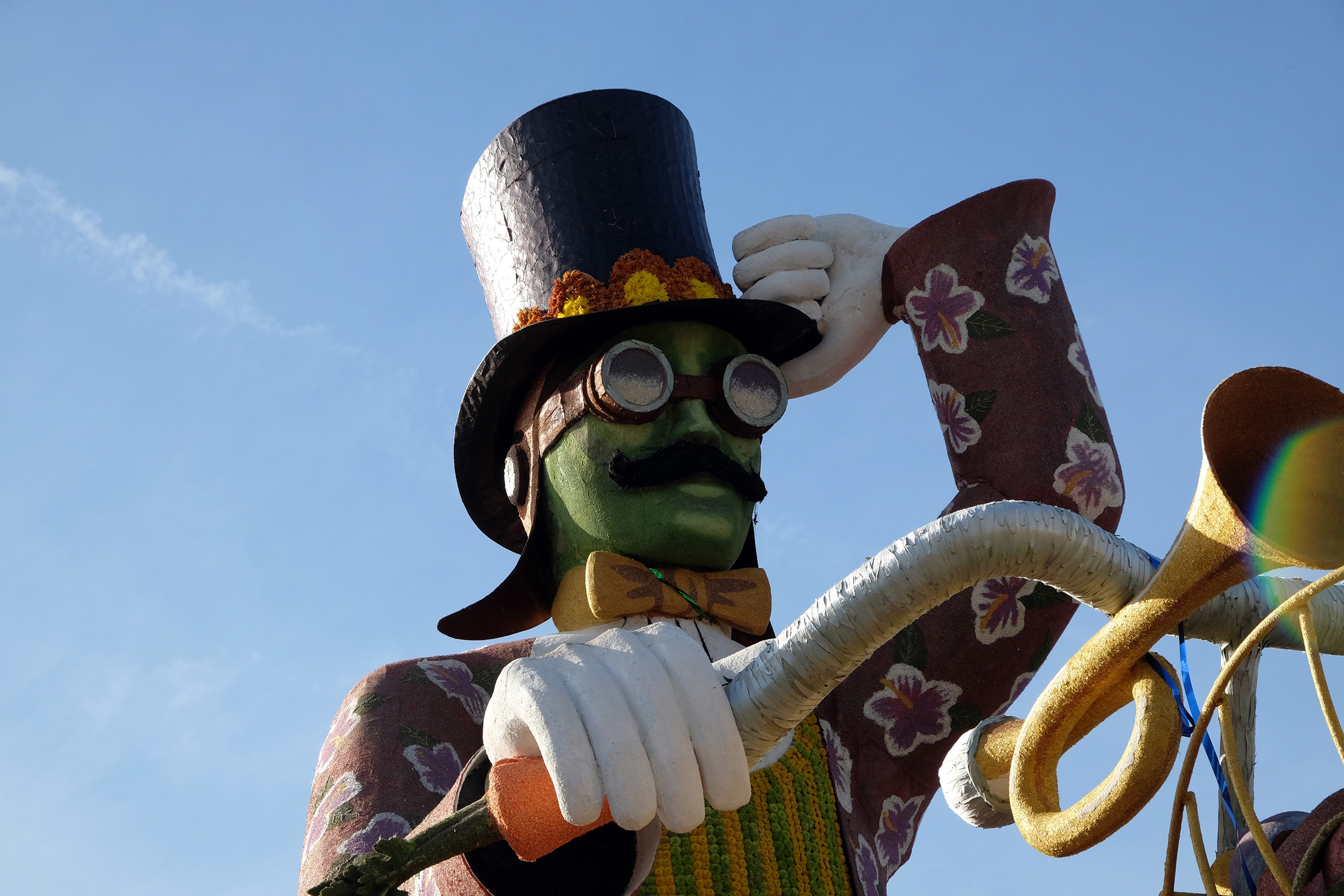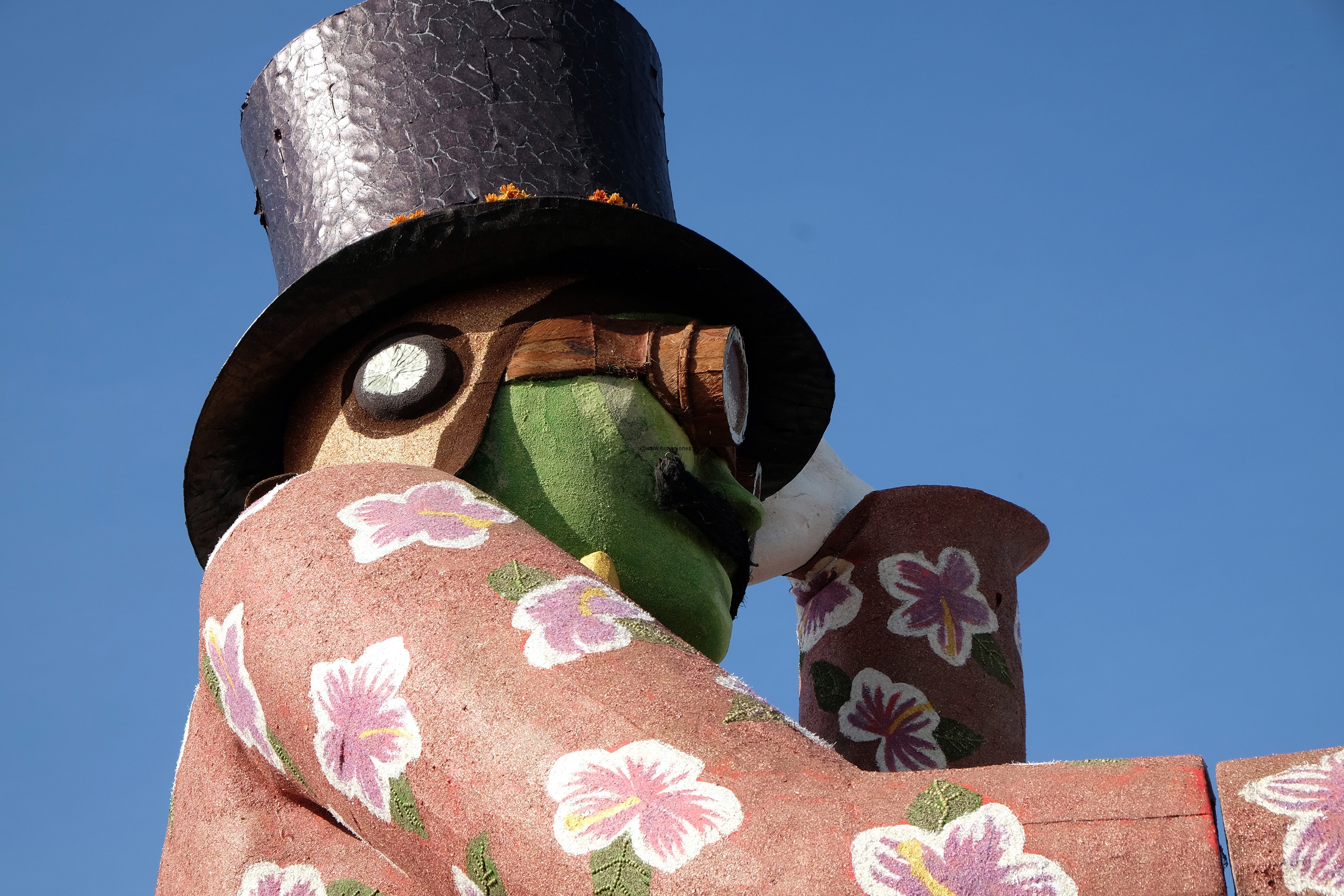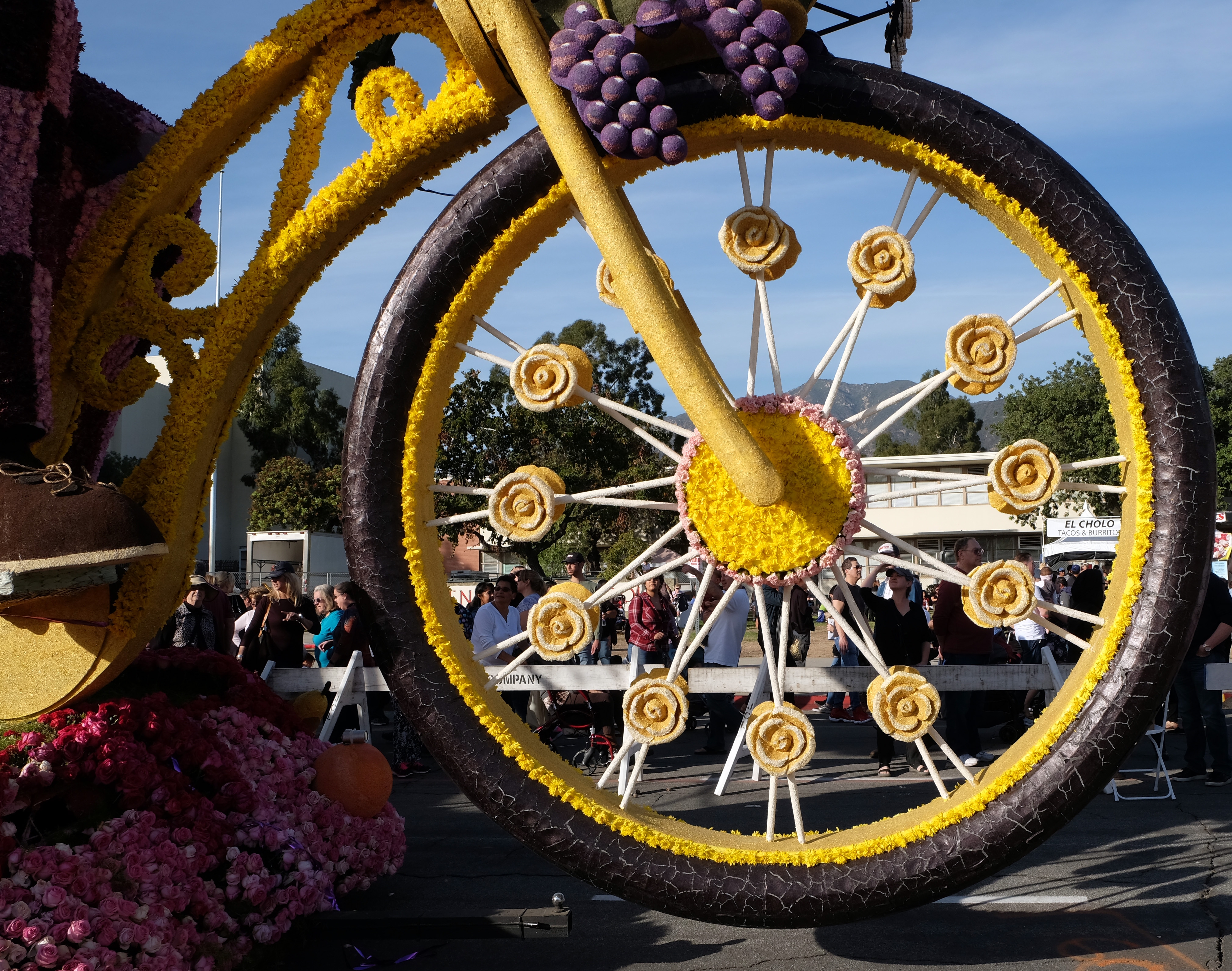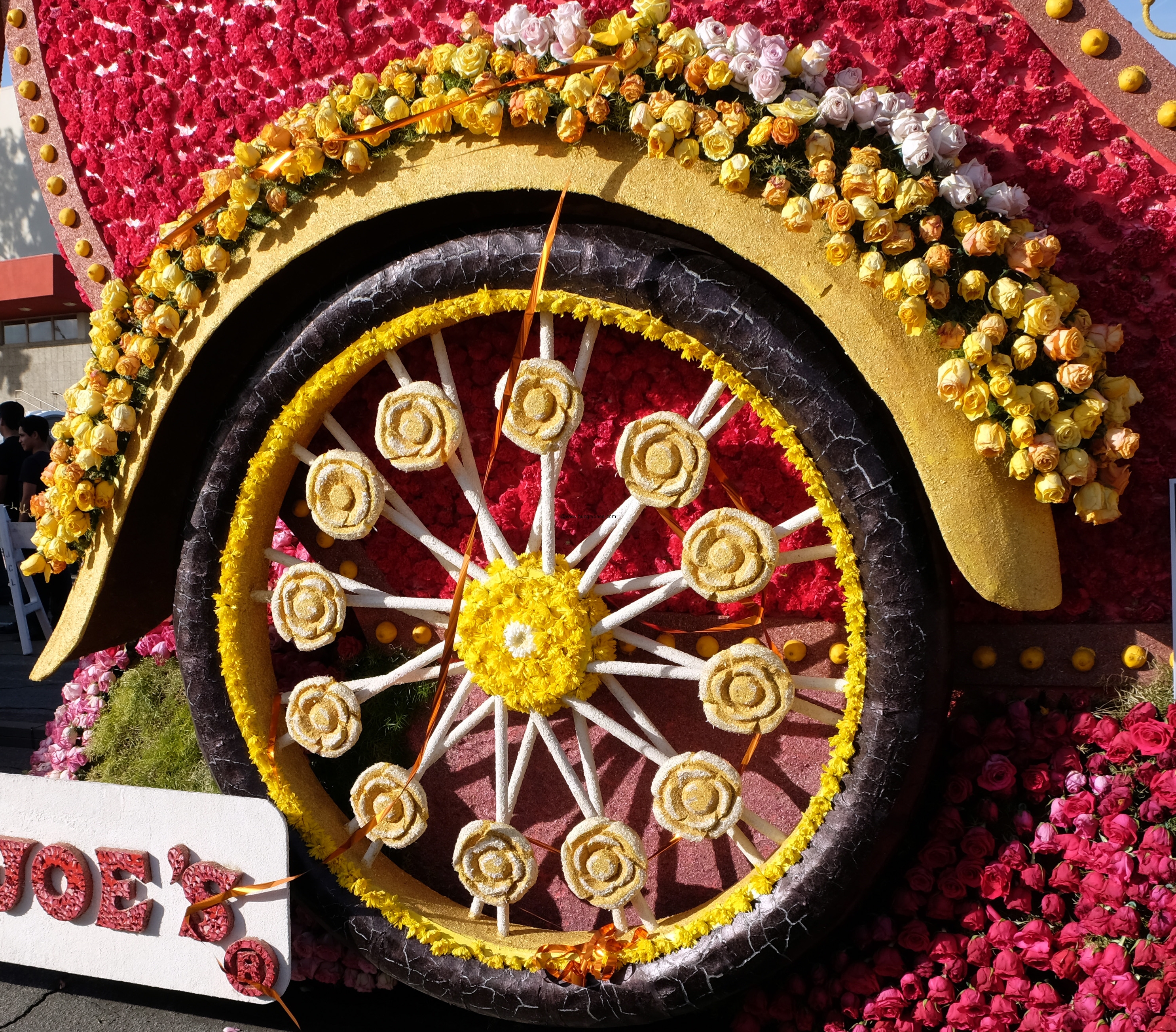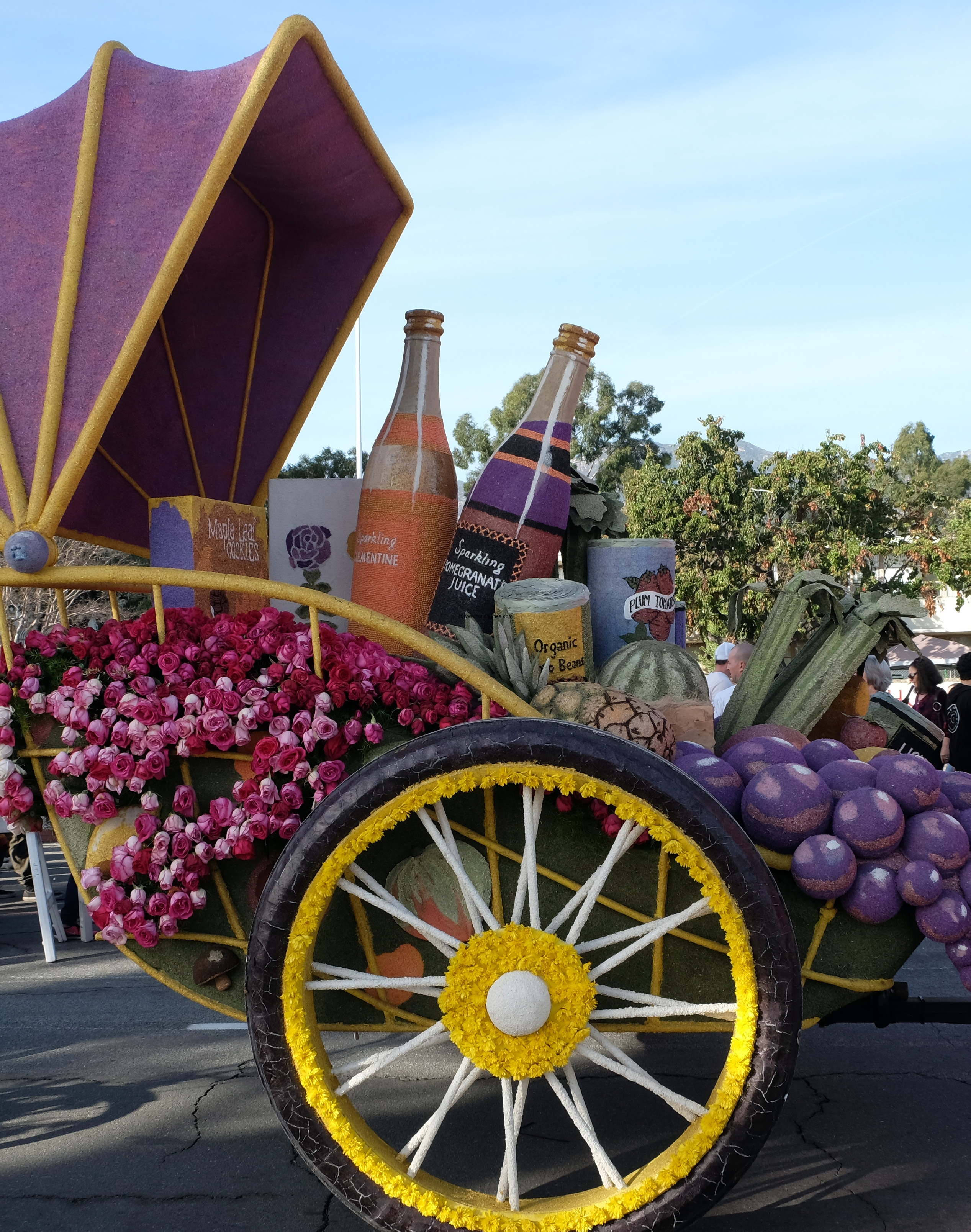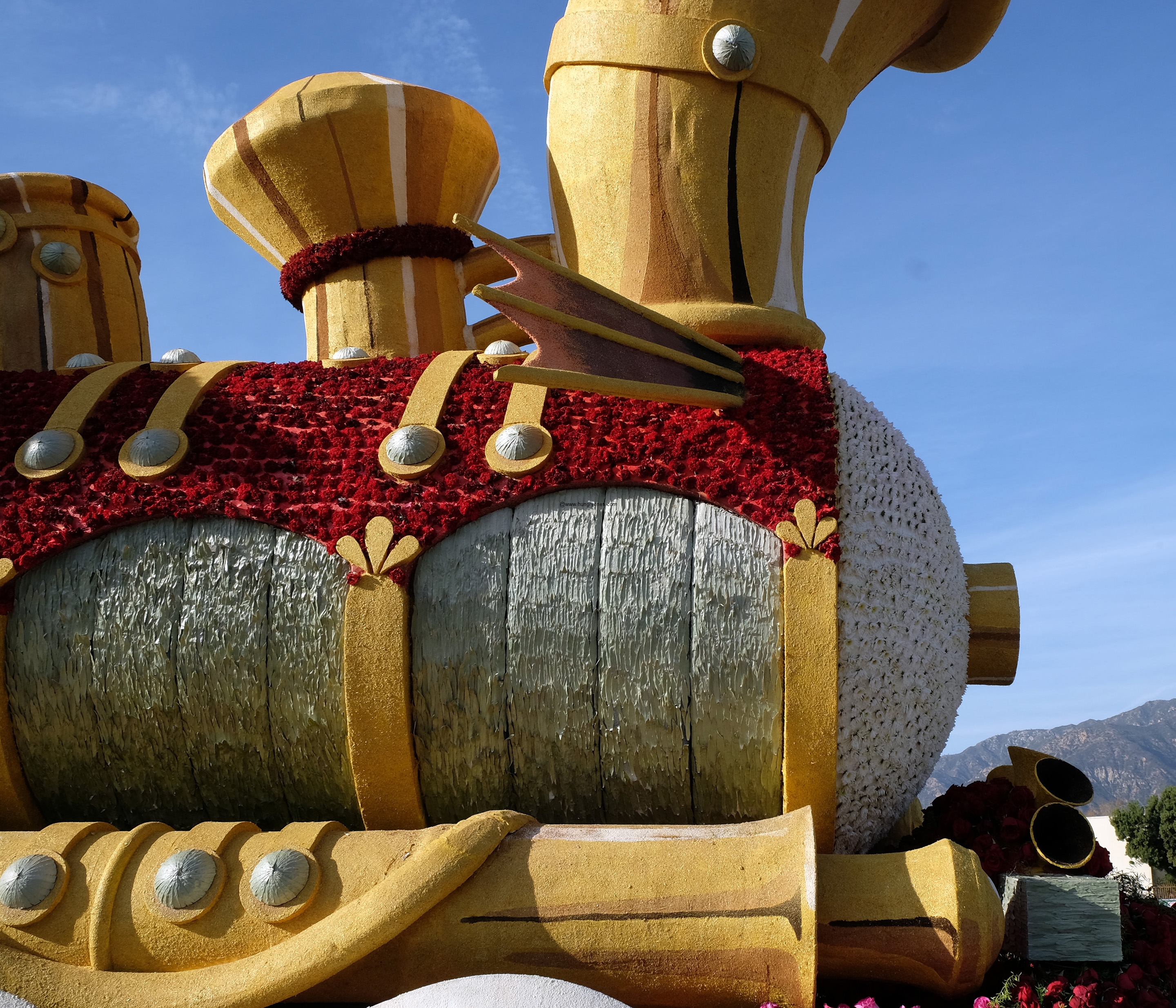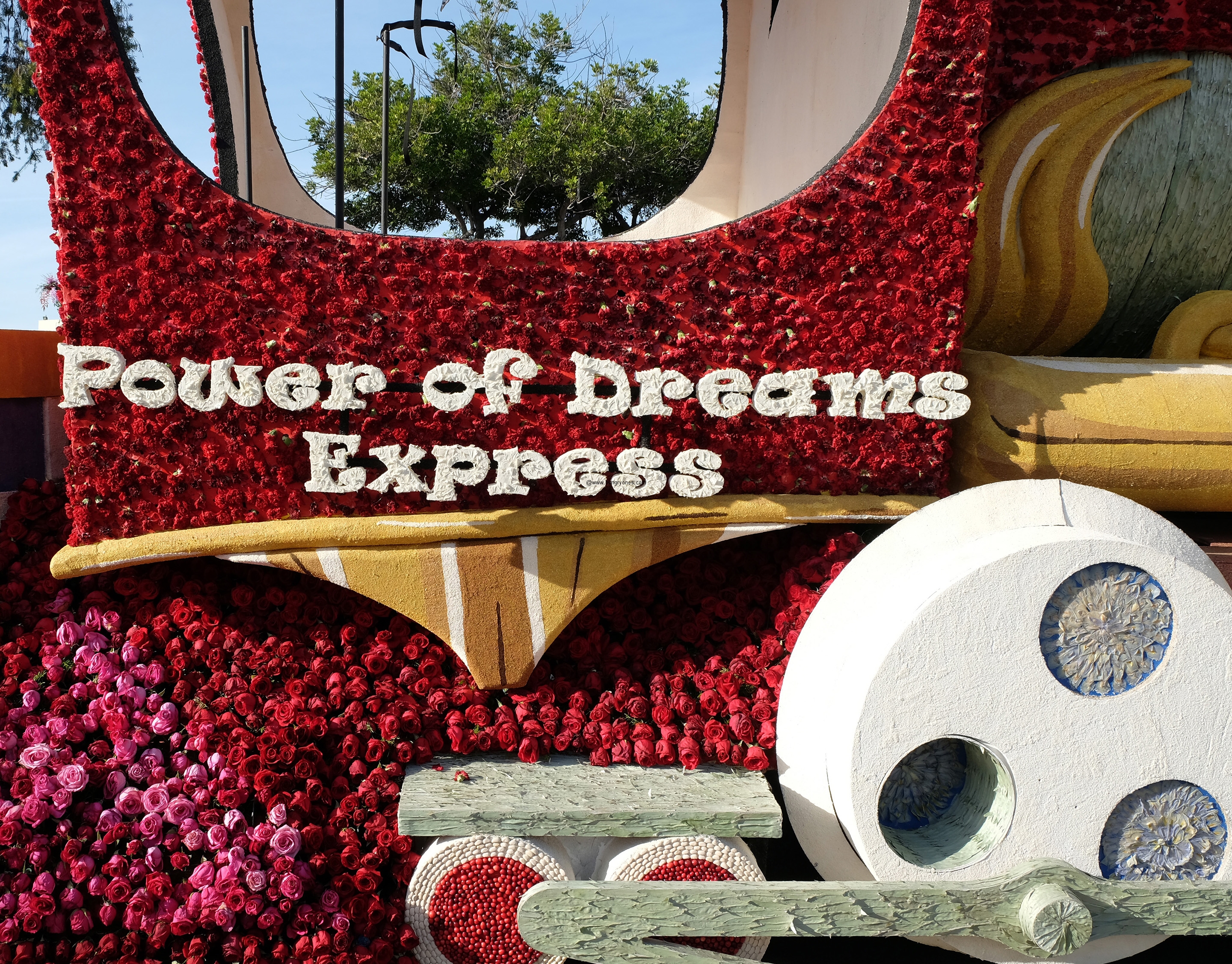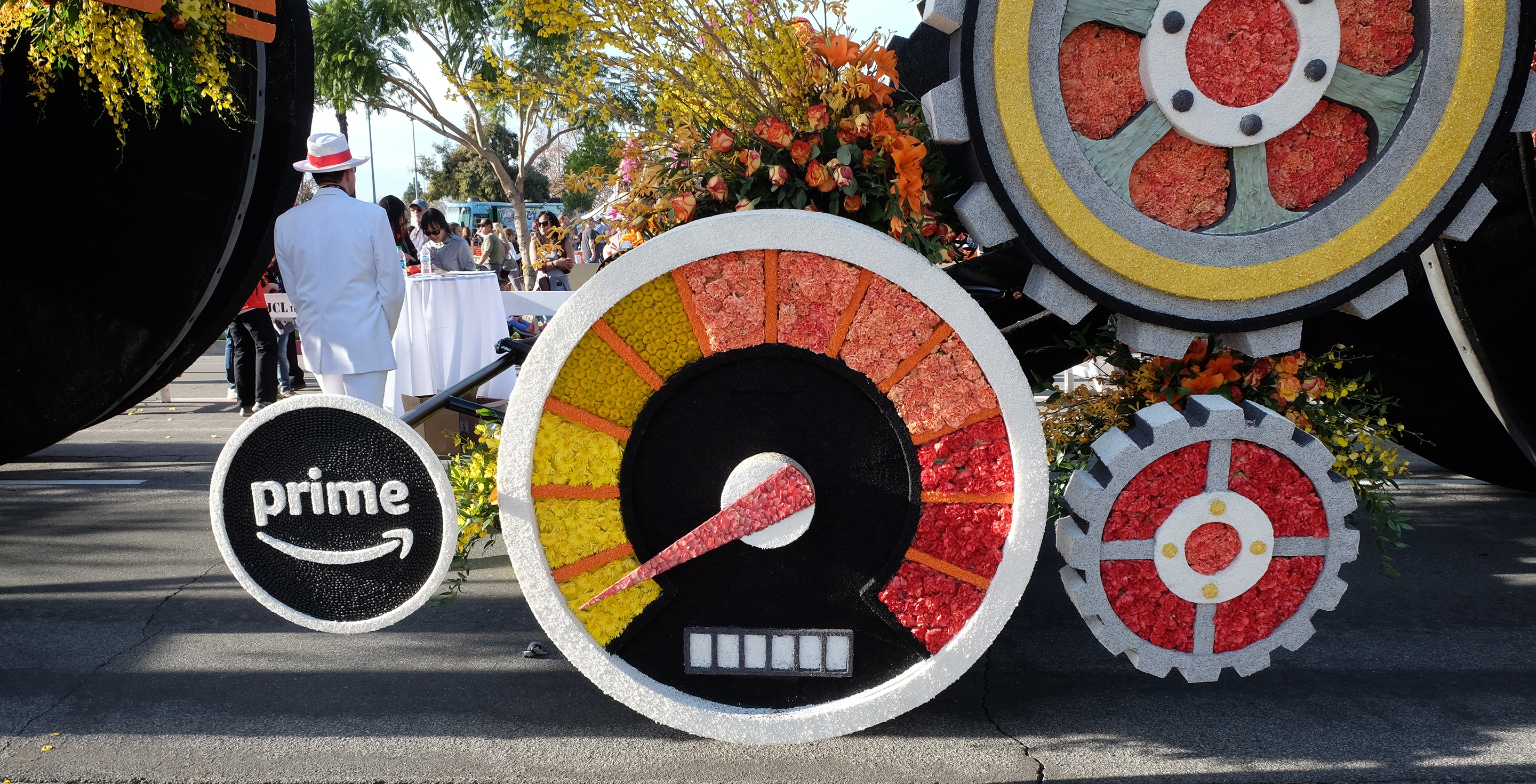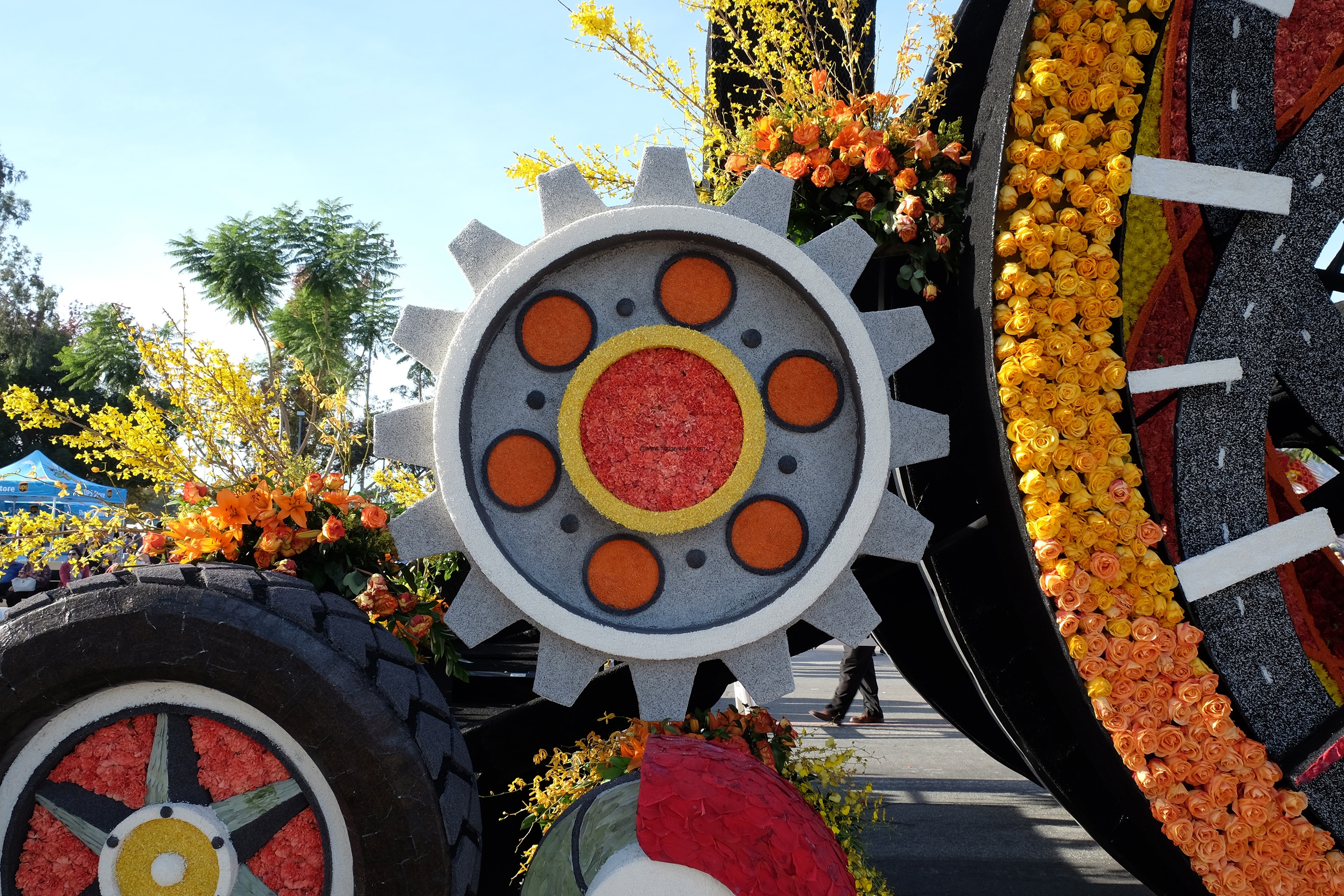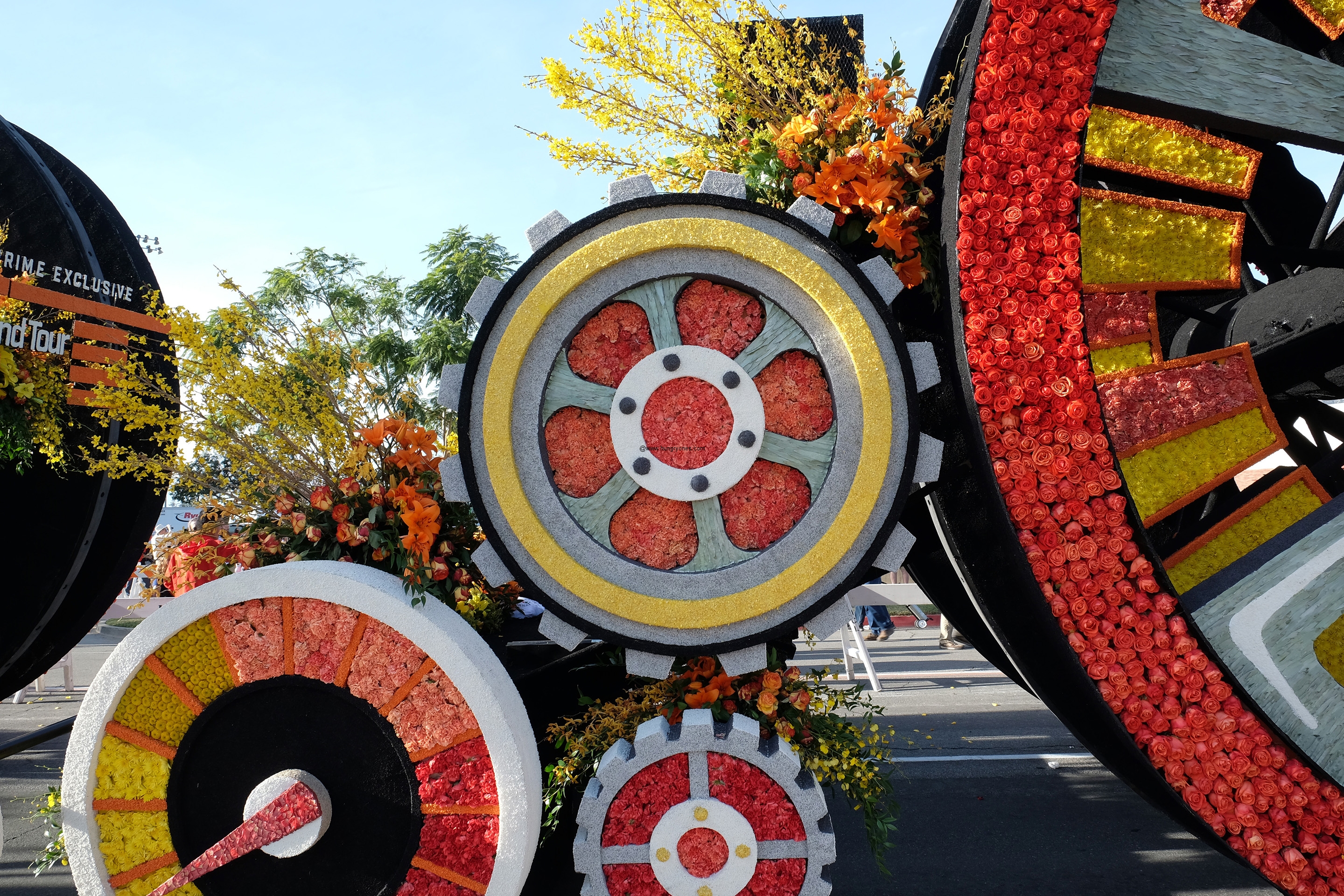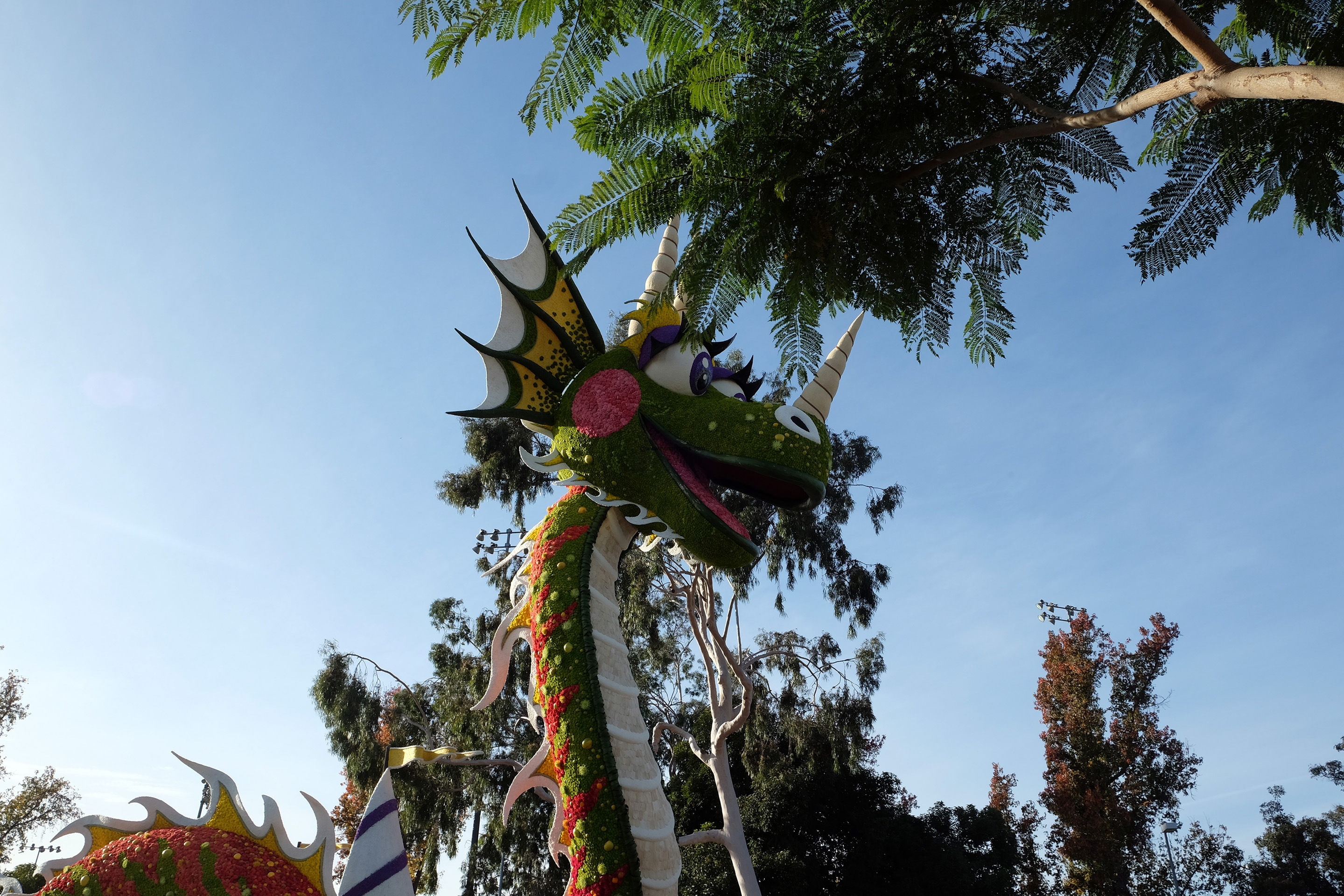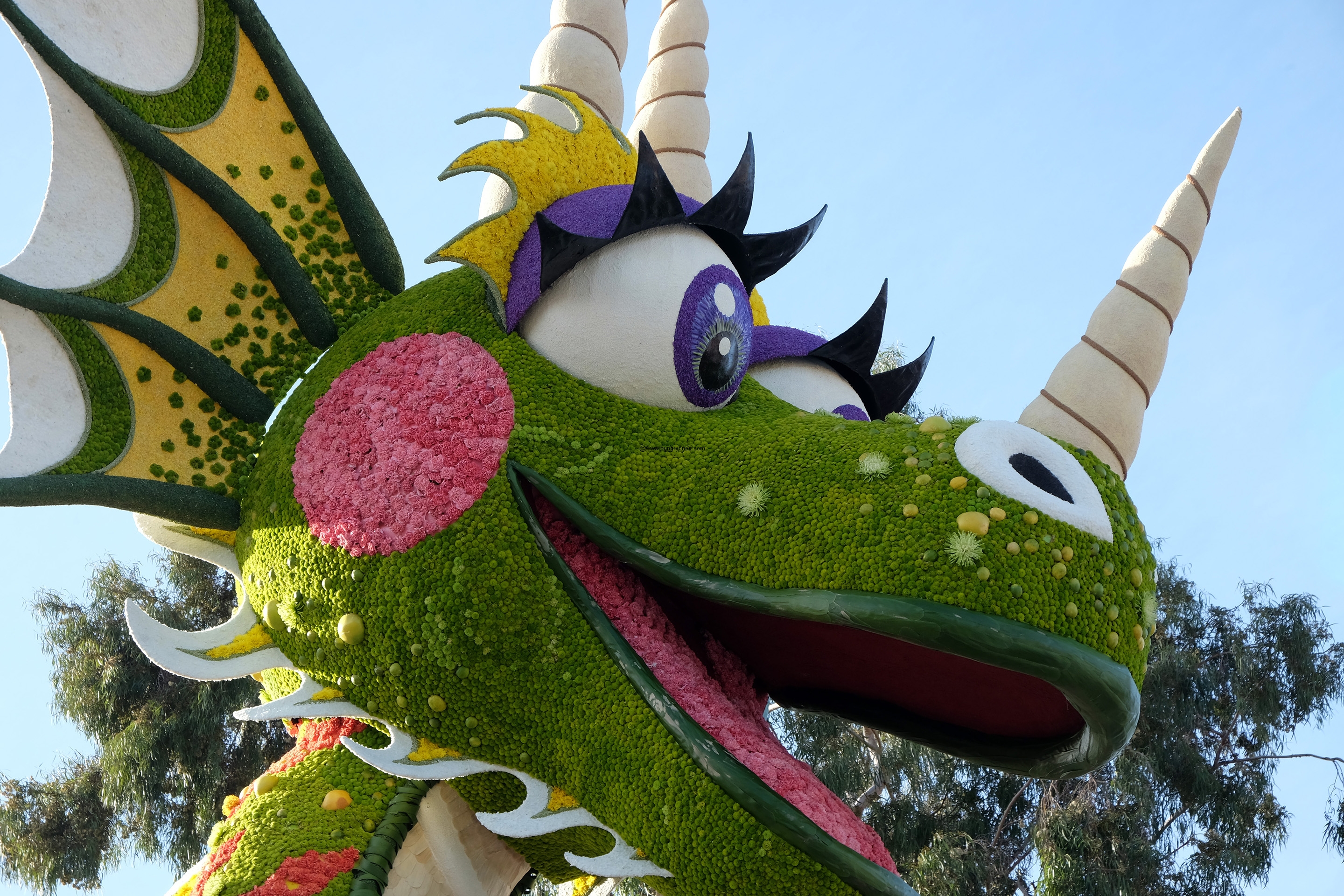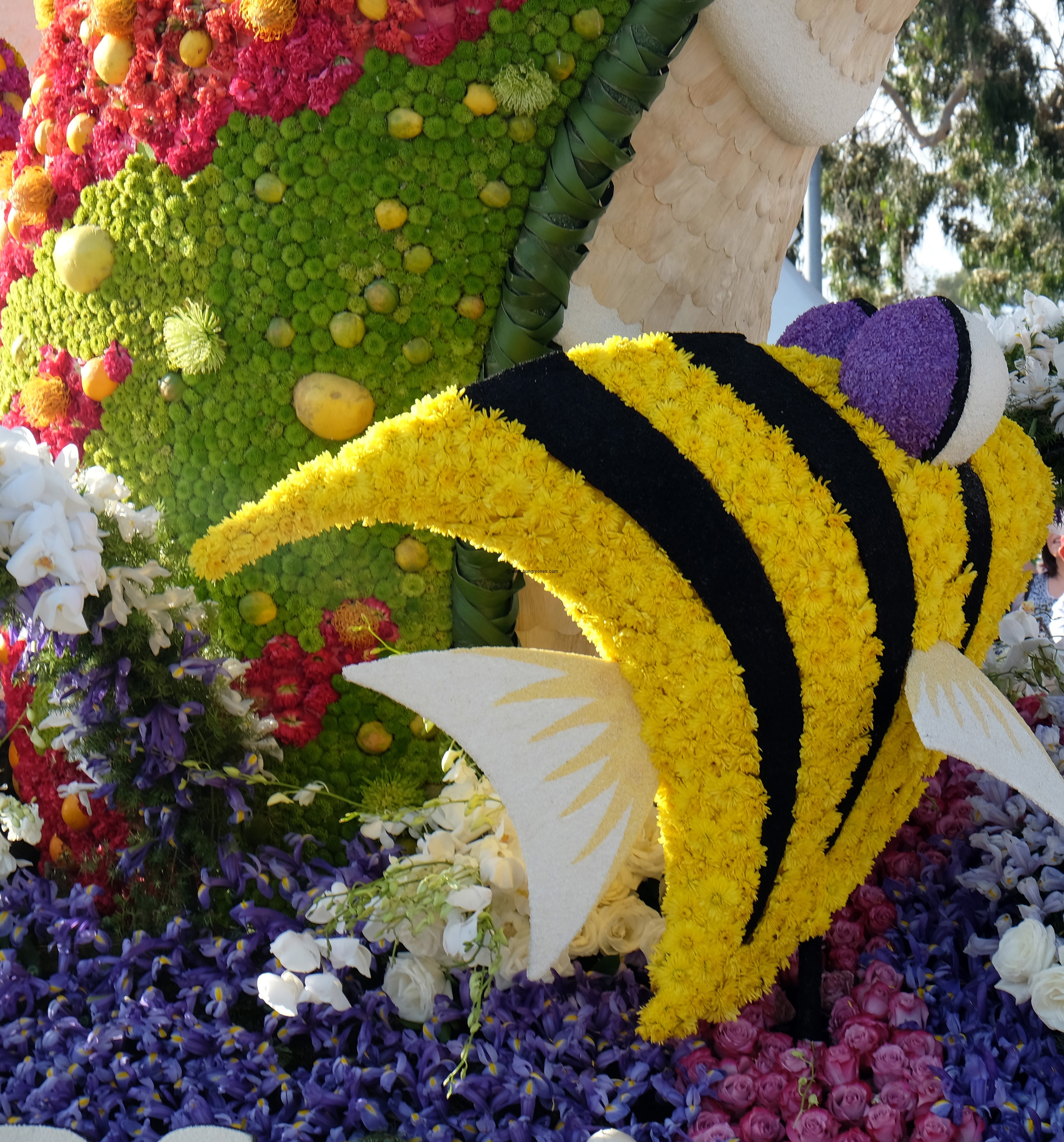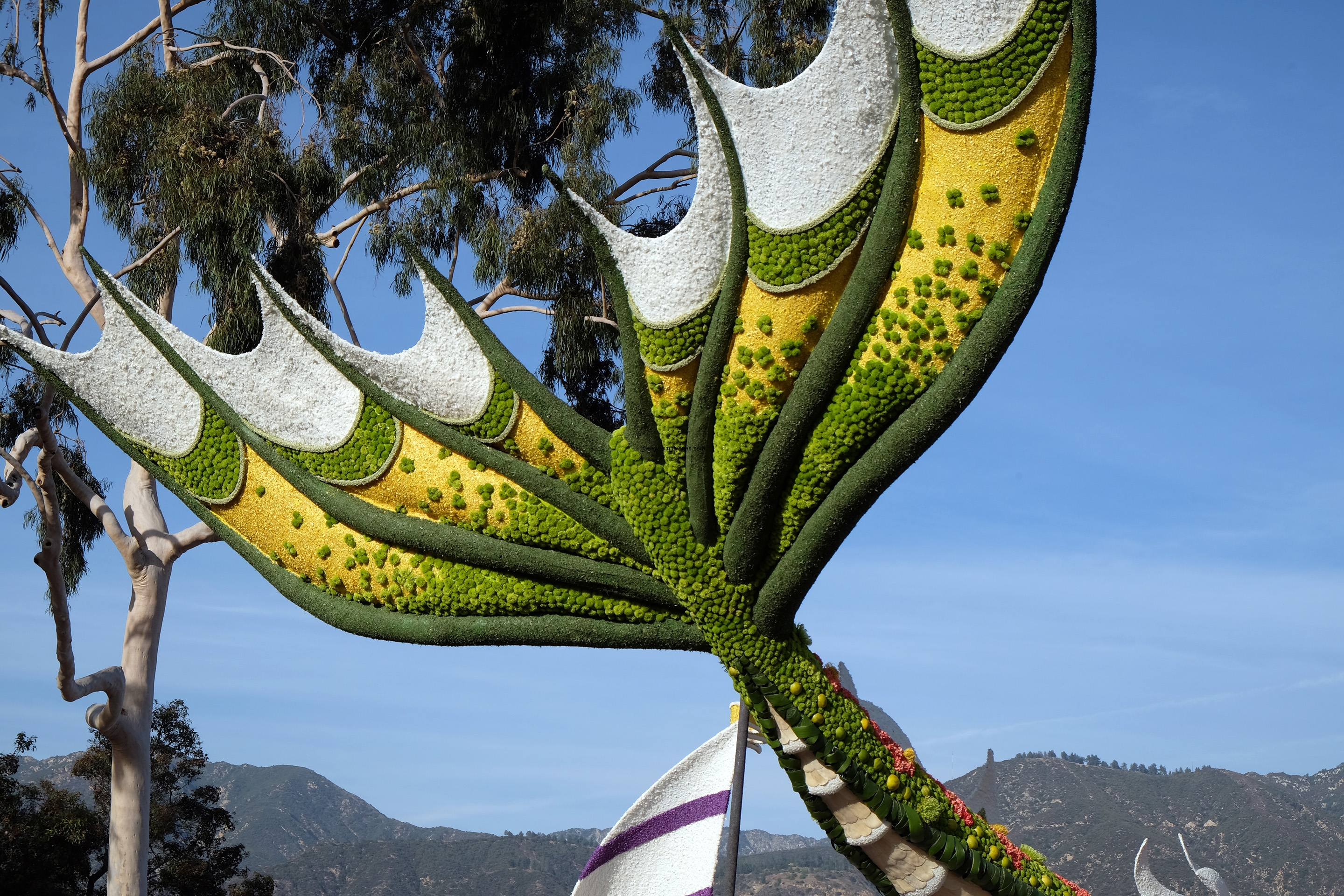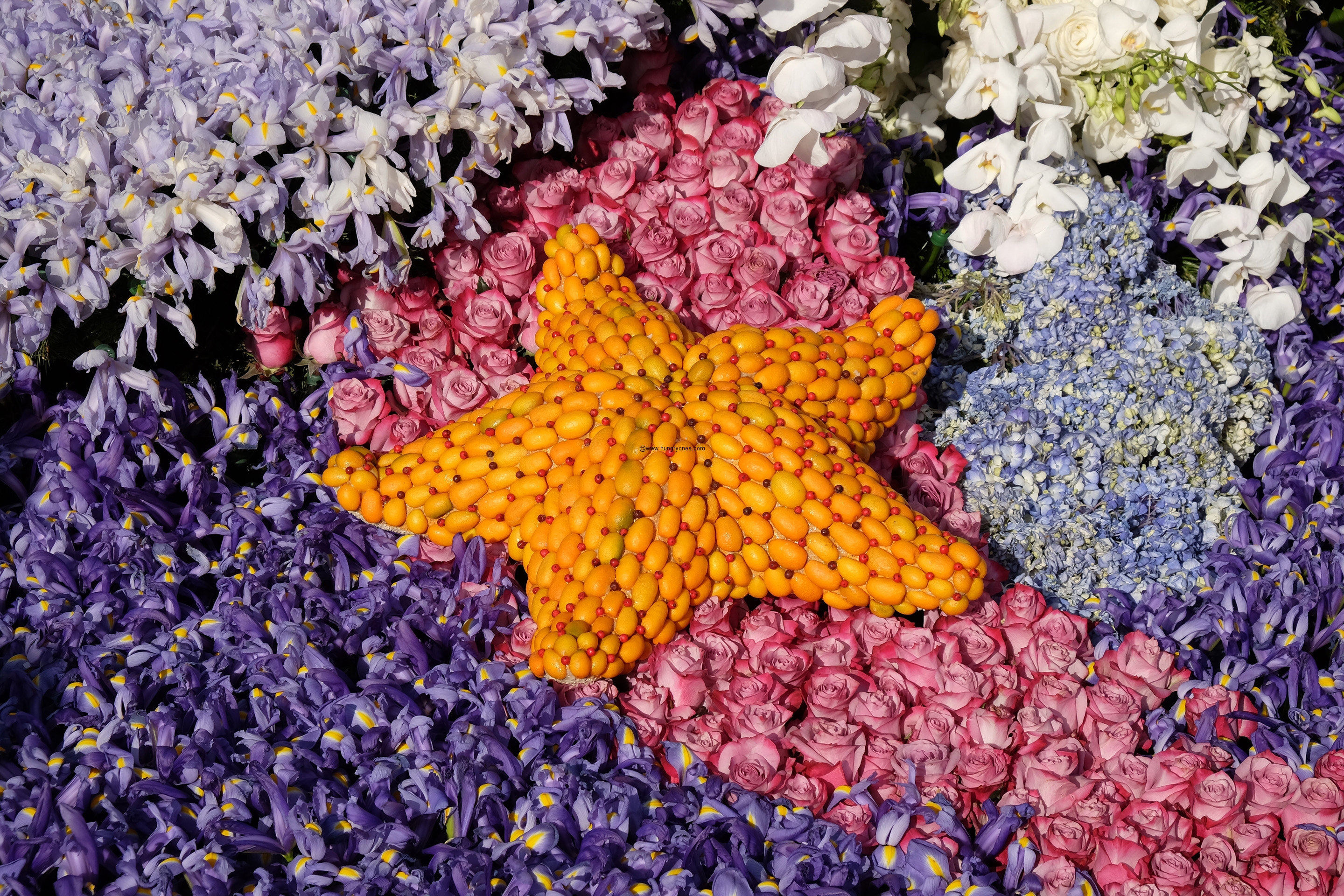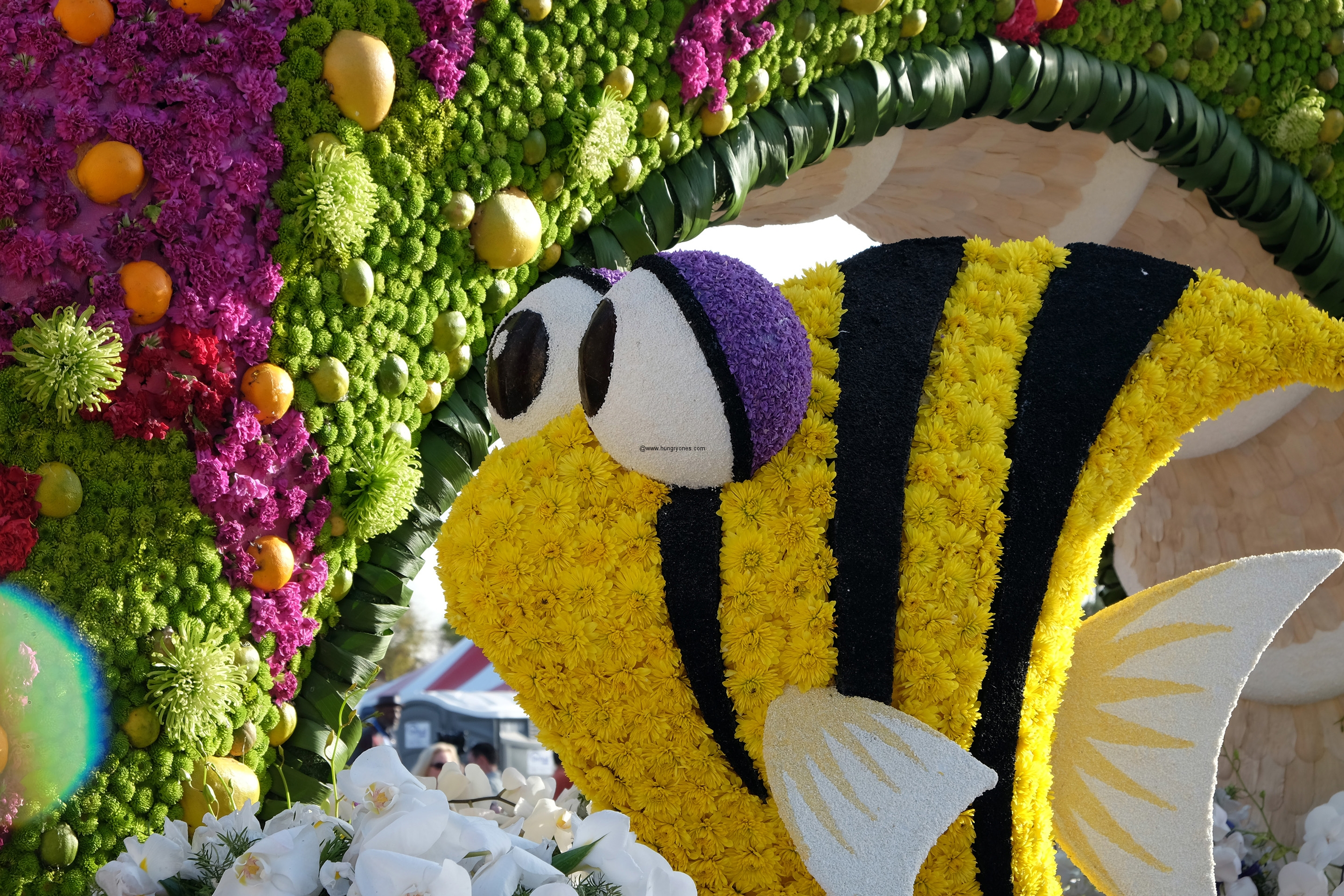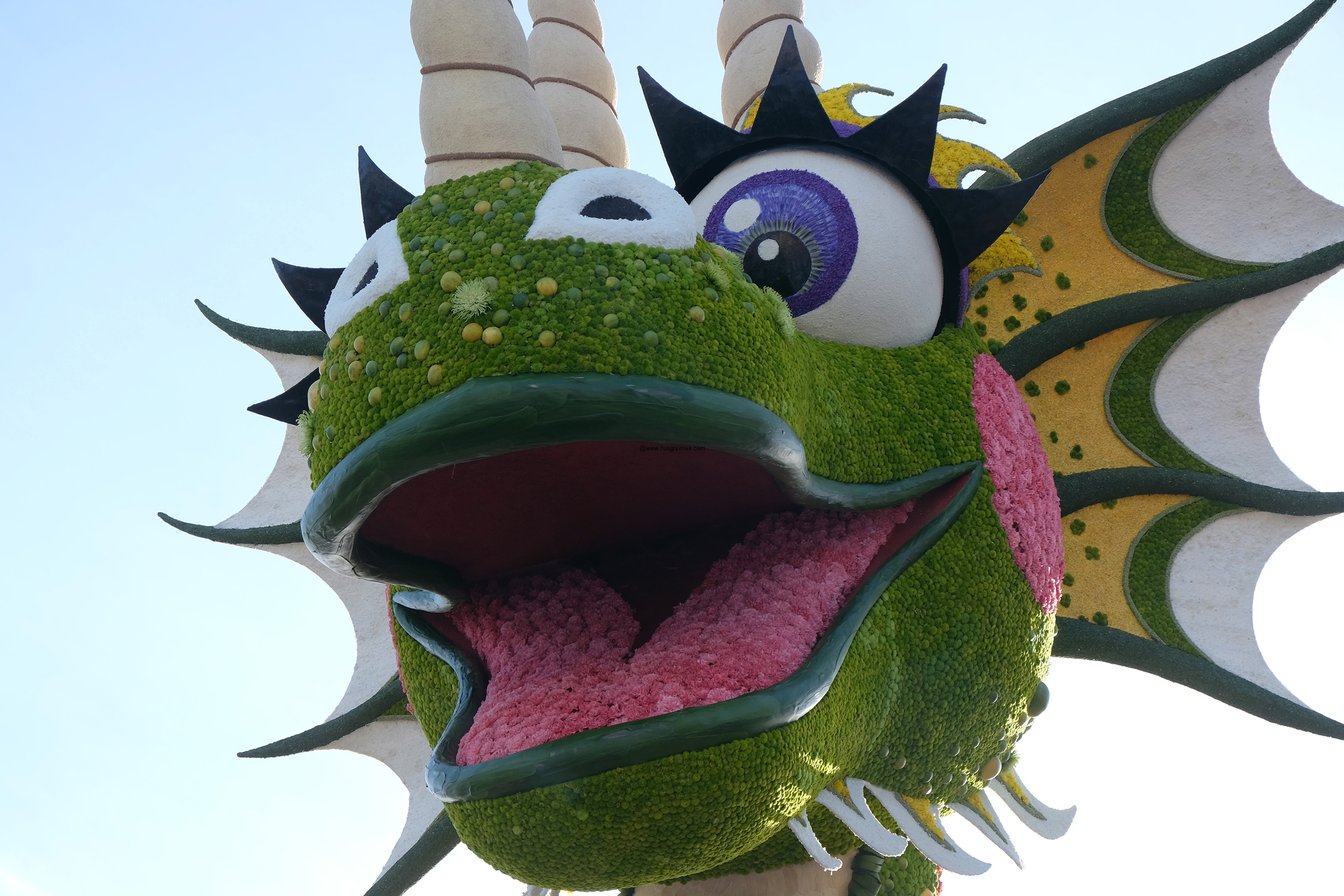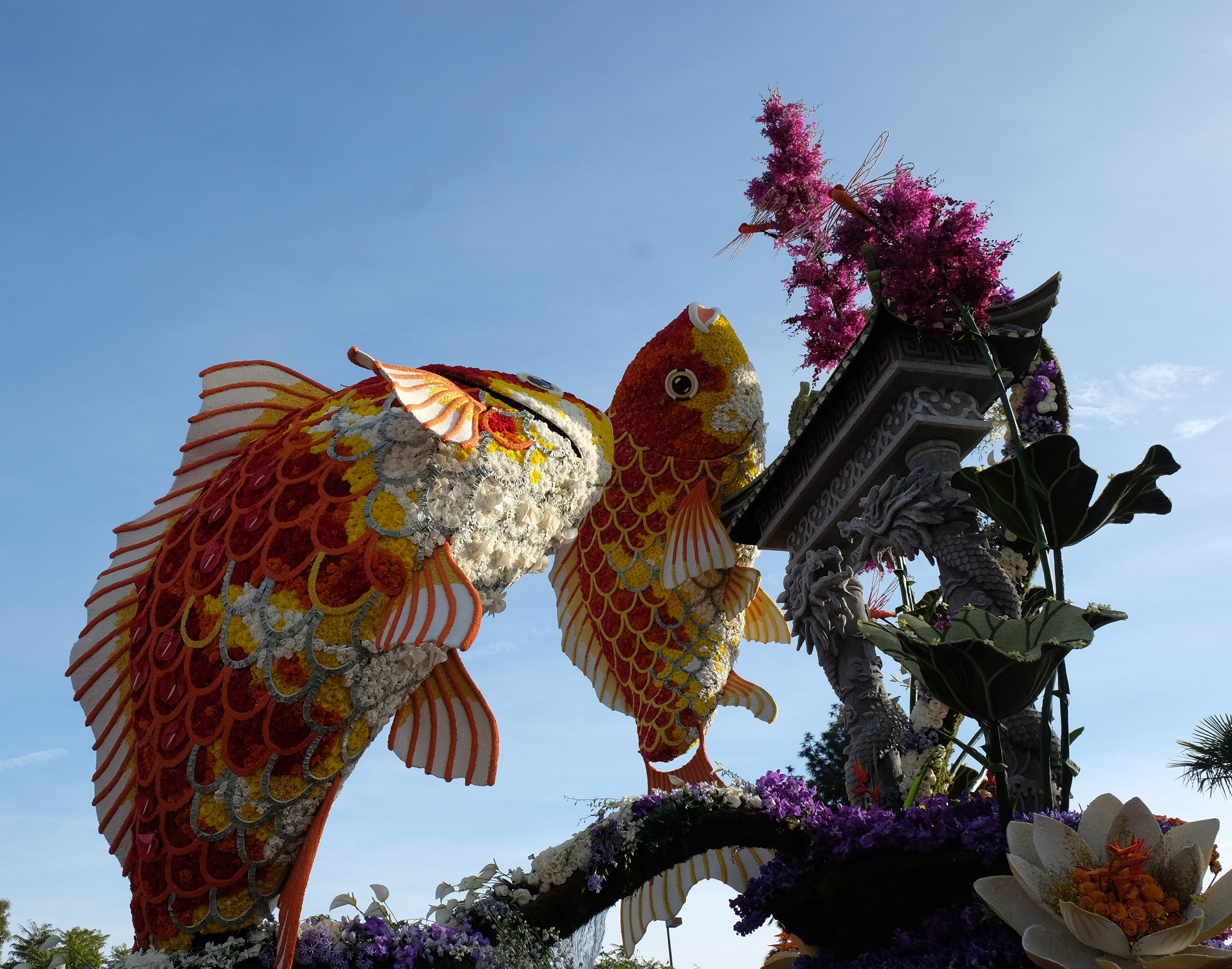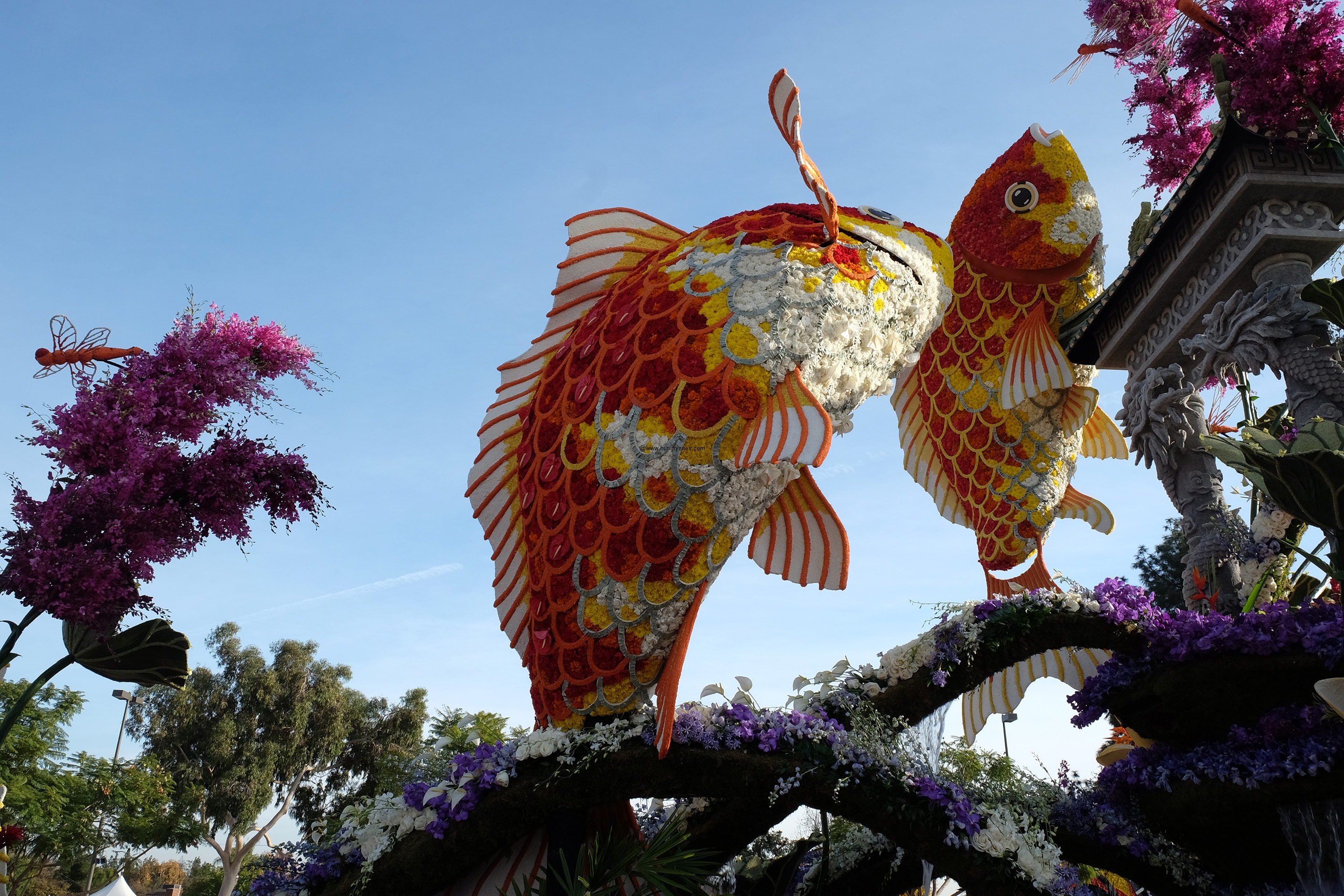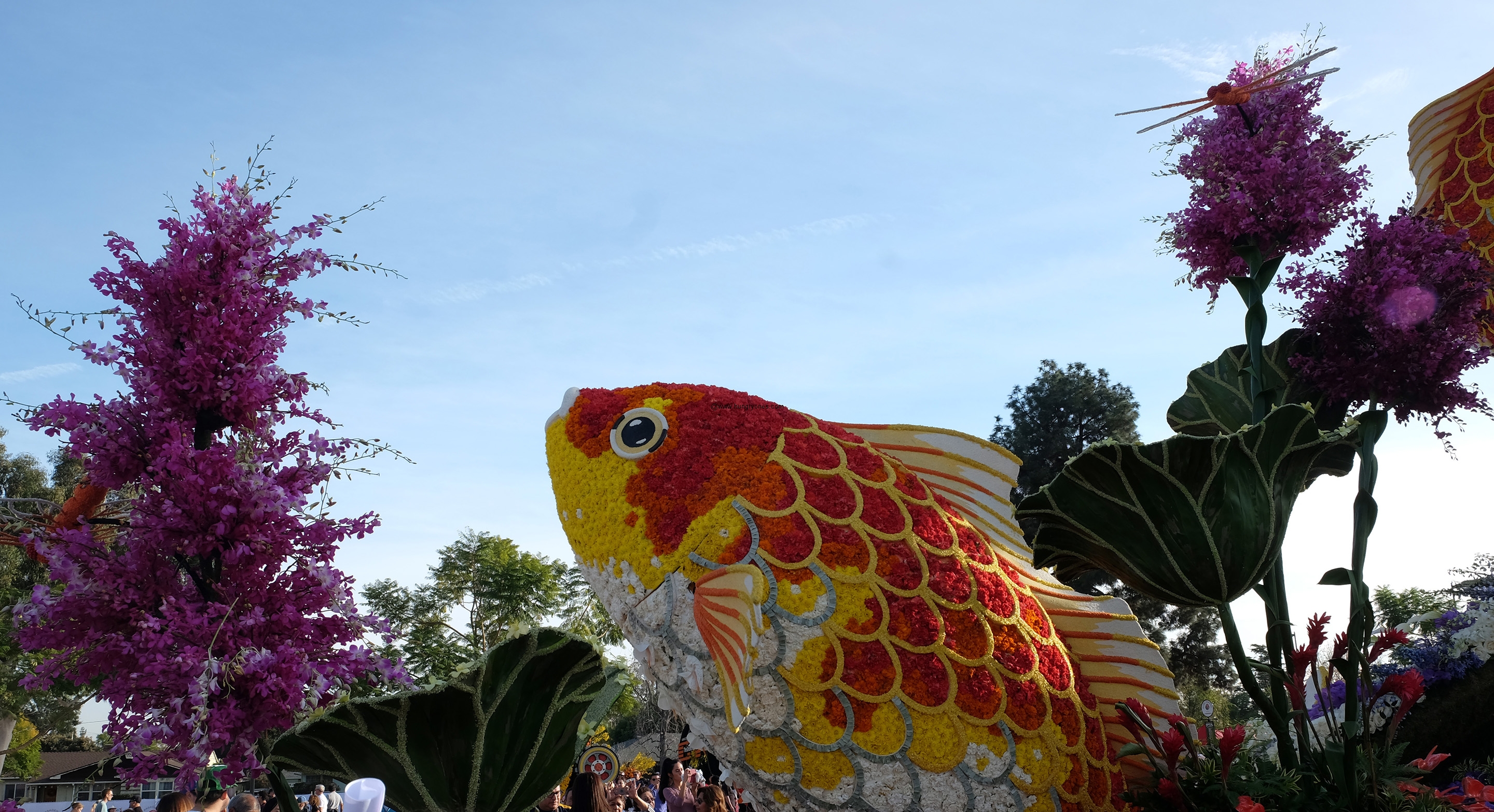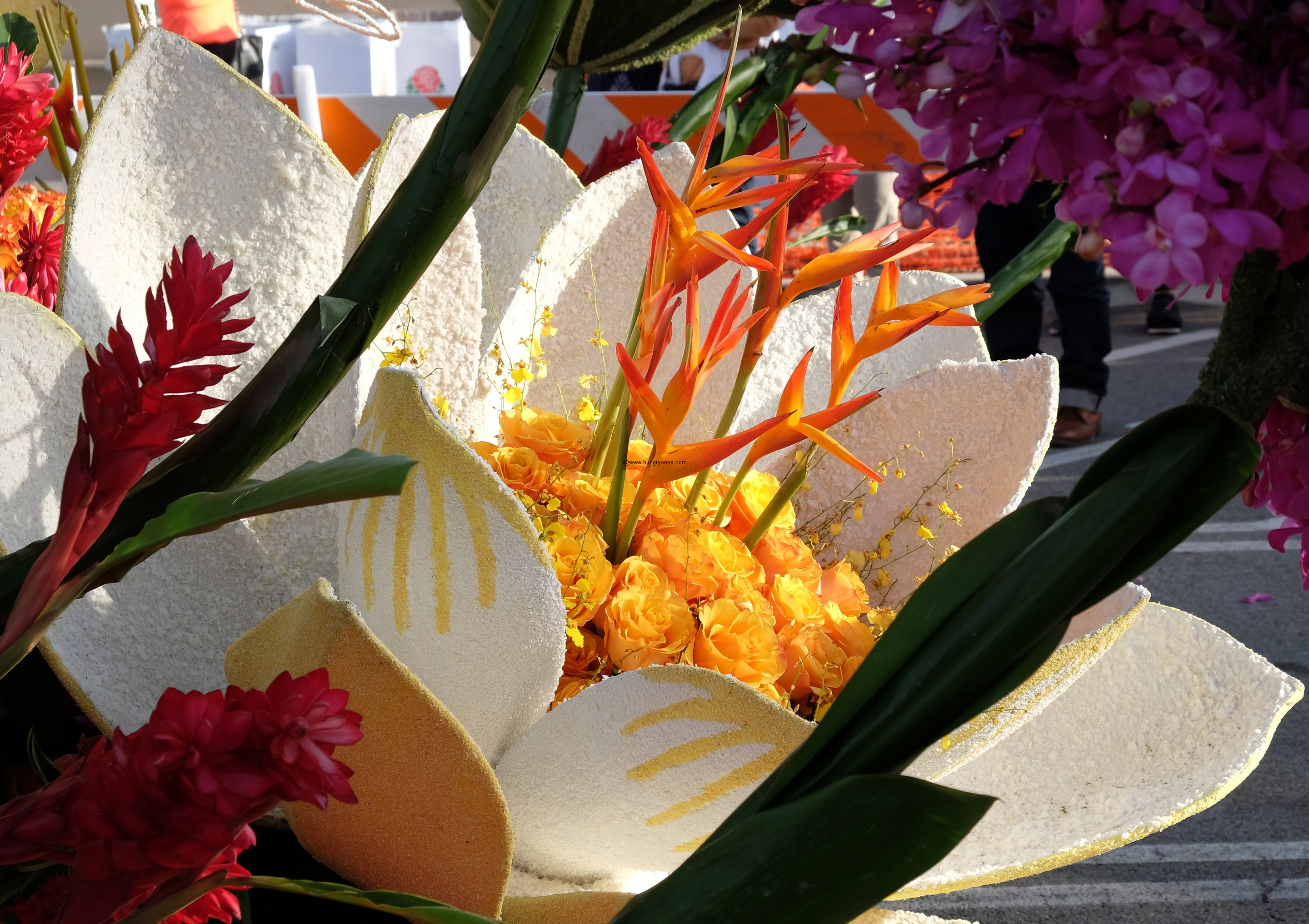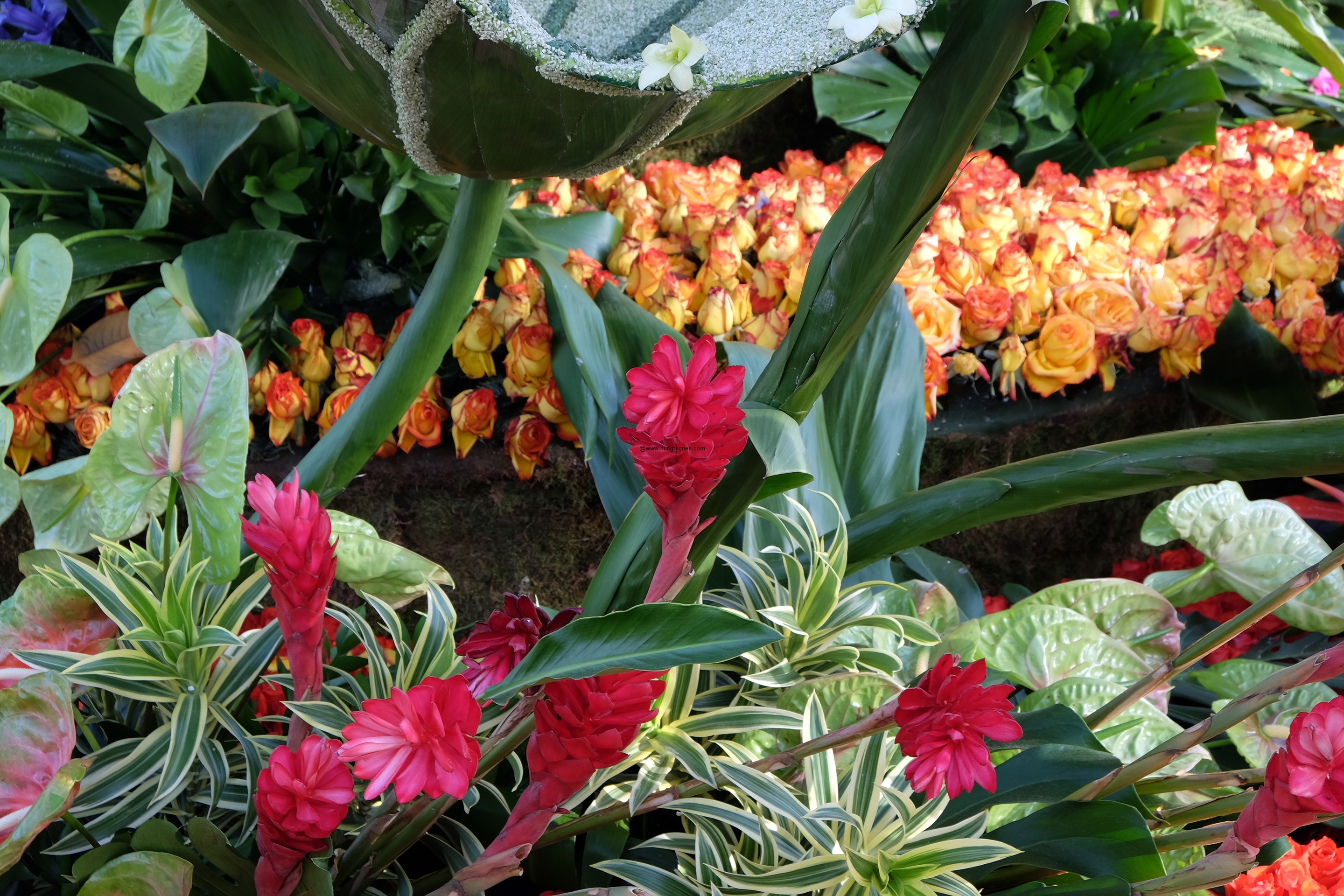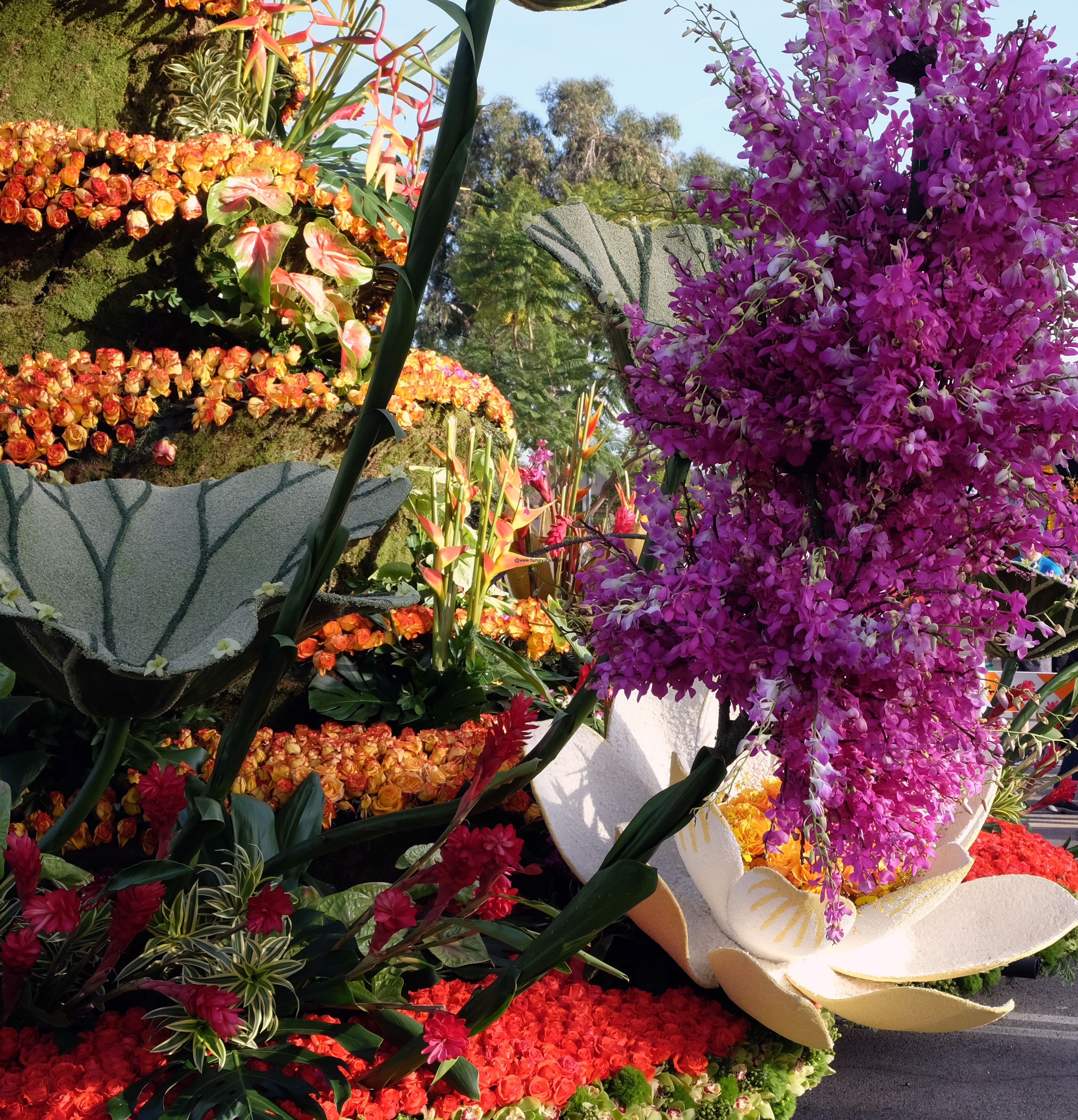 Although it was unseasonably warm on January 2nd, the flowers did remarkably well. Make sure to visit Chapter's one, two & three! Filled with more lovely photographs of the floats. 
Sierra Madre Blvd & E Washington Blvd, Pasadena, CA 91107