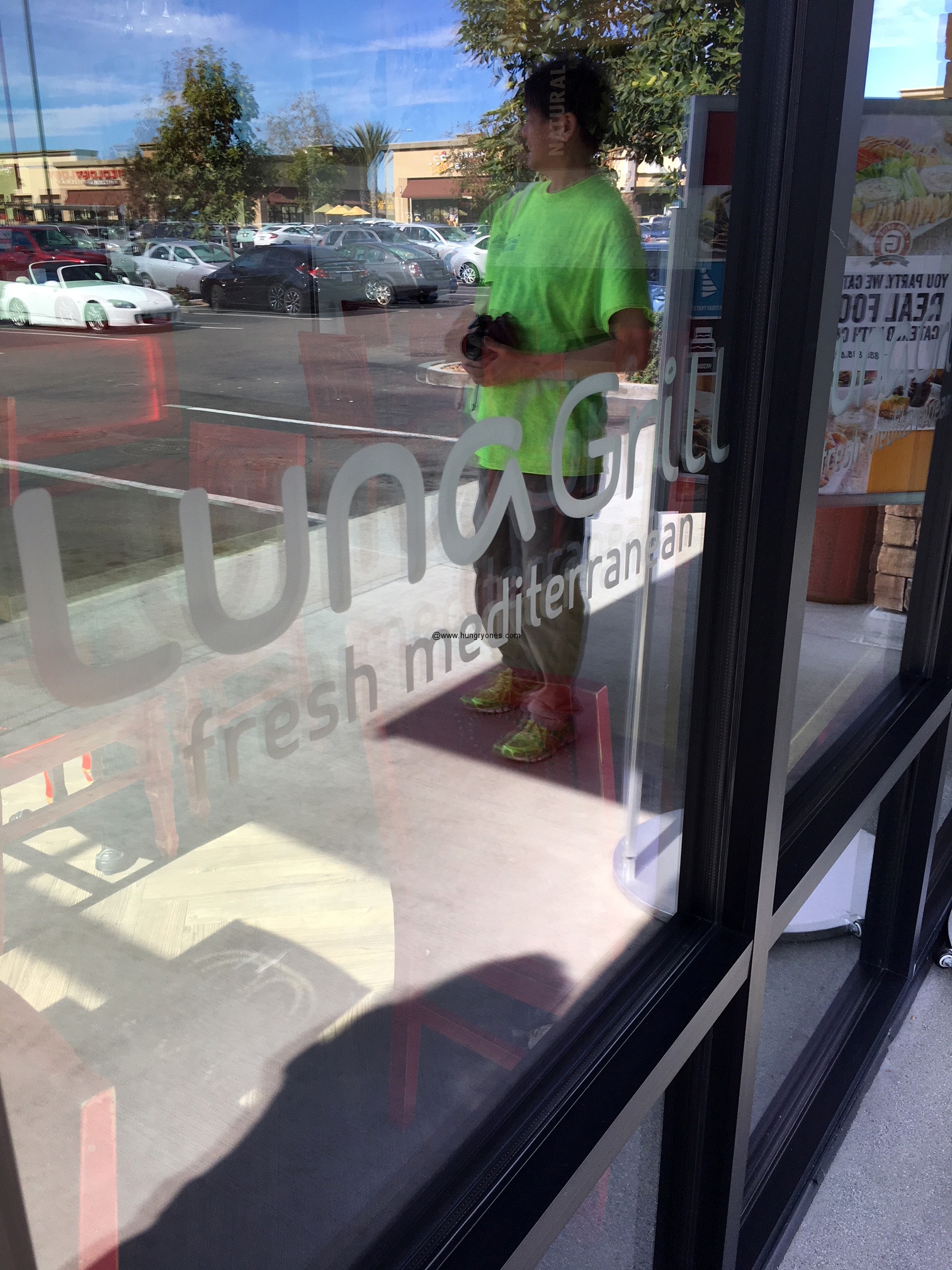 Once again we've decided to collaborate on our food adventure! After all we go just about everywhere together so it makes sense. This first portion will be written by myself, Maggie and will include the usual 'Above portion written by' at the end. The second portion will be written by Soo and will include the usual 'Above portion written by' at the end.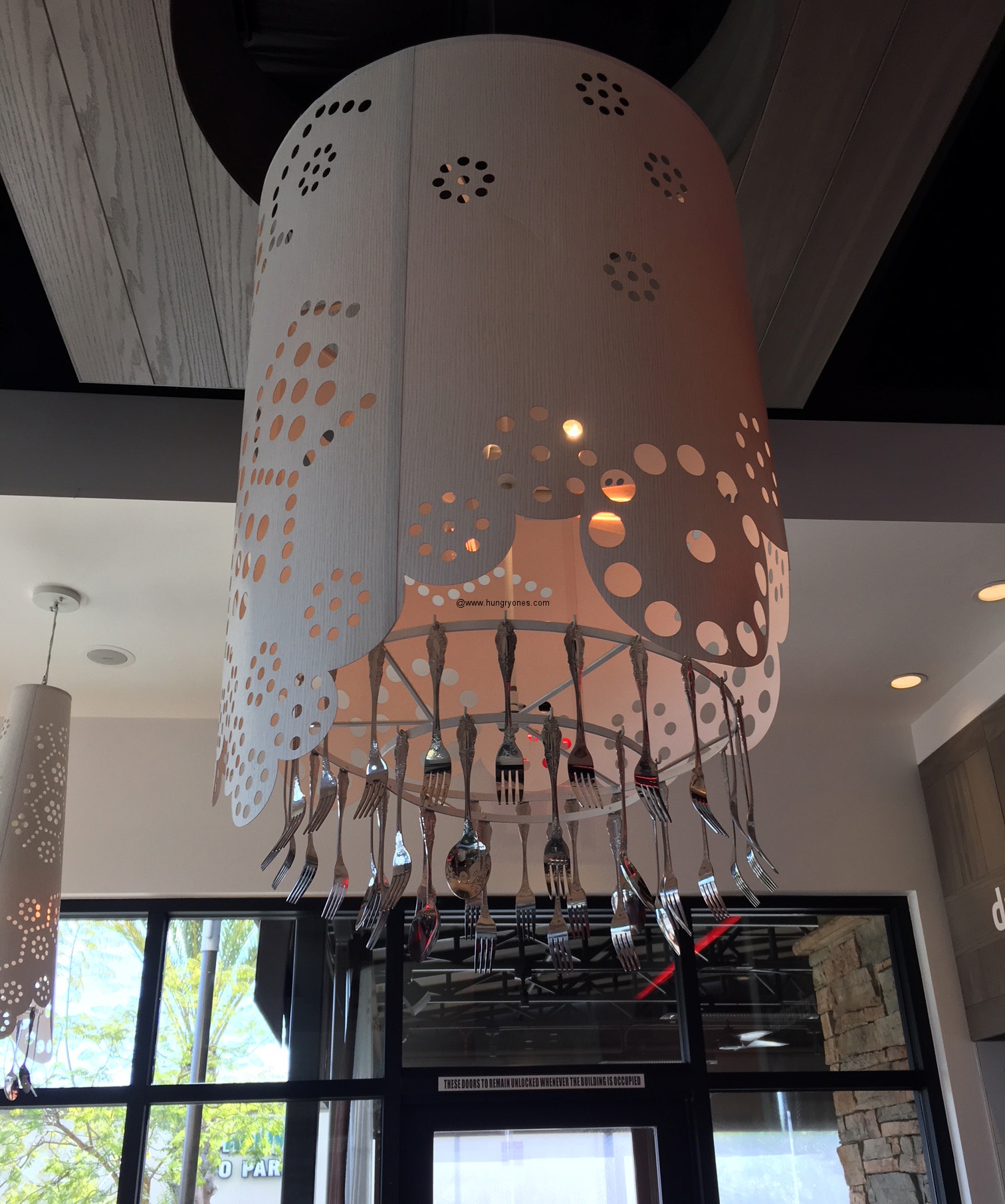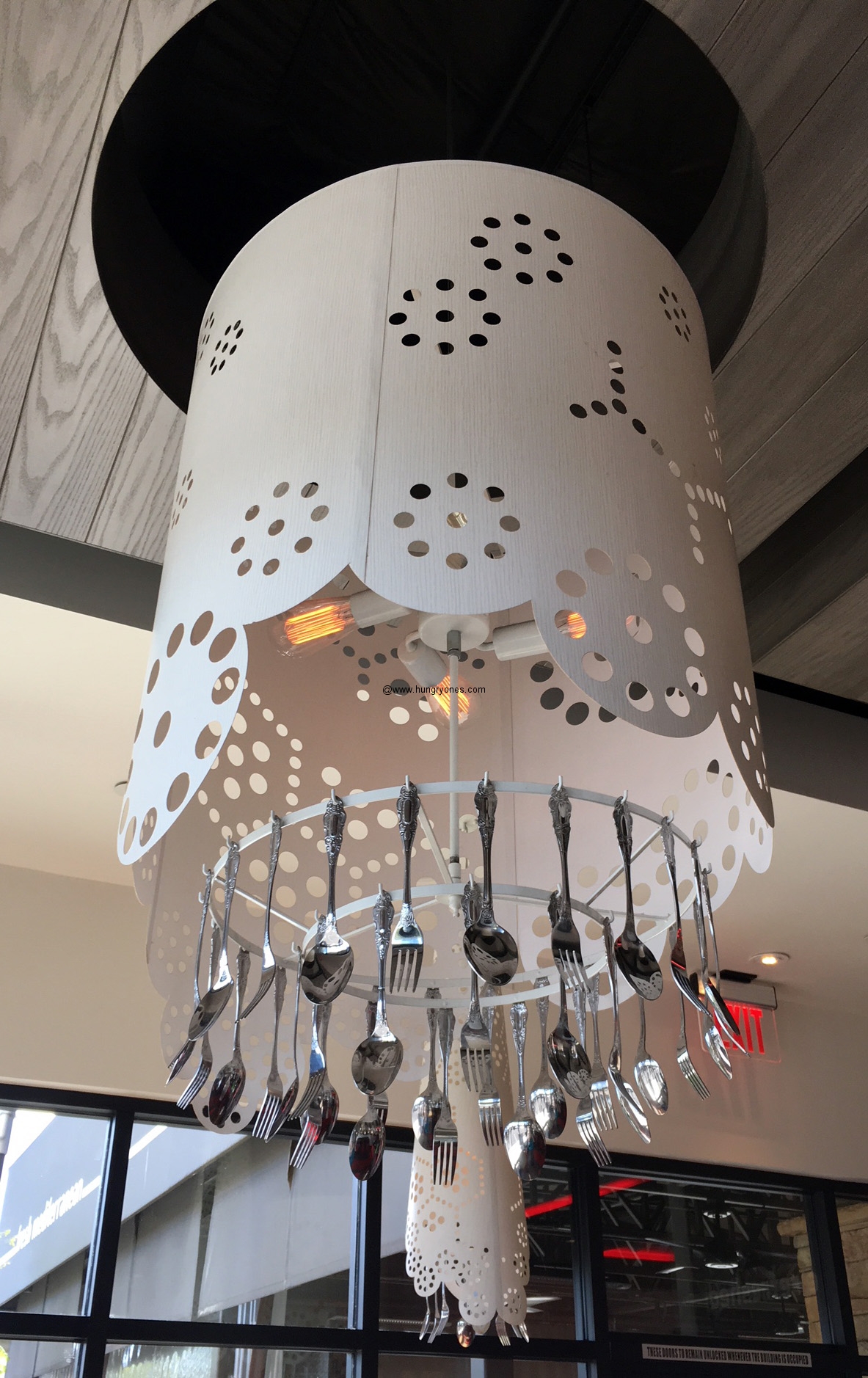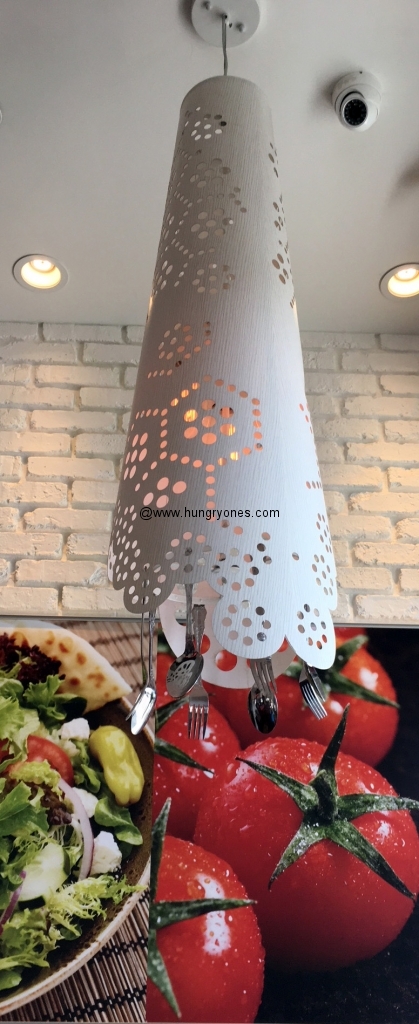 This was our very first visit to Luna Grill and I was eagerly anticipating trying out their new Better Beet Bowl. Honestly I was a bit apprehensive about one ingredient, beets. But happily I overcame my trepidation and discovered this salad is quite flavorful. They serve it with all the ingredients separated from each other. I started each bite individually, then started mixing them in different ways. At the end I just tossed the salad all together and bam the tanginess of the tomatoes, the crunch of the almonds, the earthiness of the beets, the mild tenderness of the chicken, the sharpness of the feta all became a symphony of flavor. Needless to say I ate the whole thing.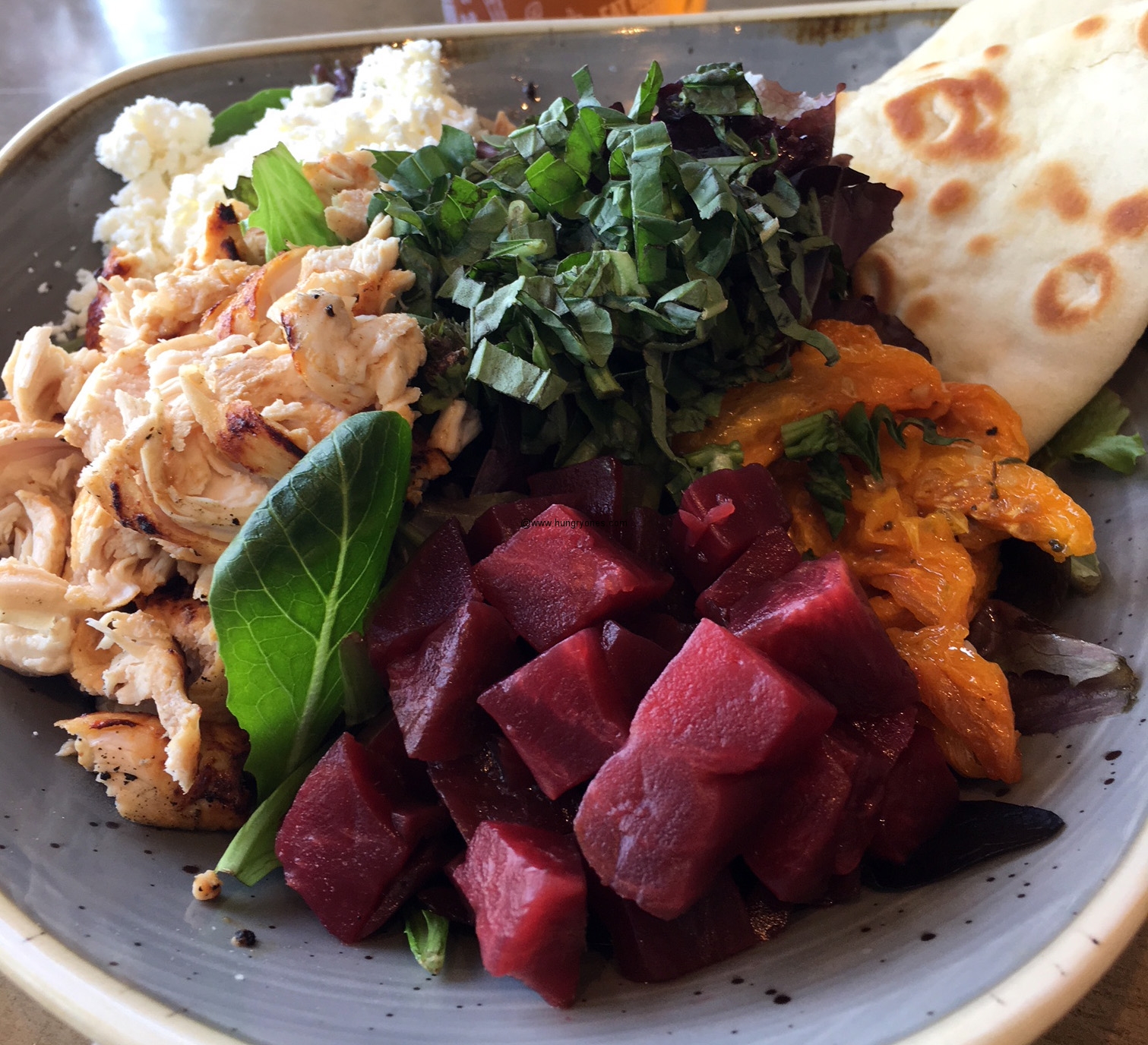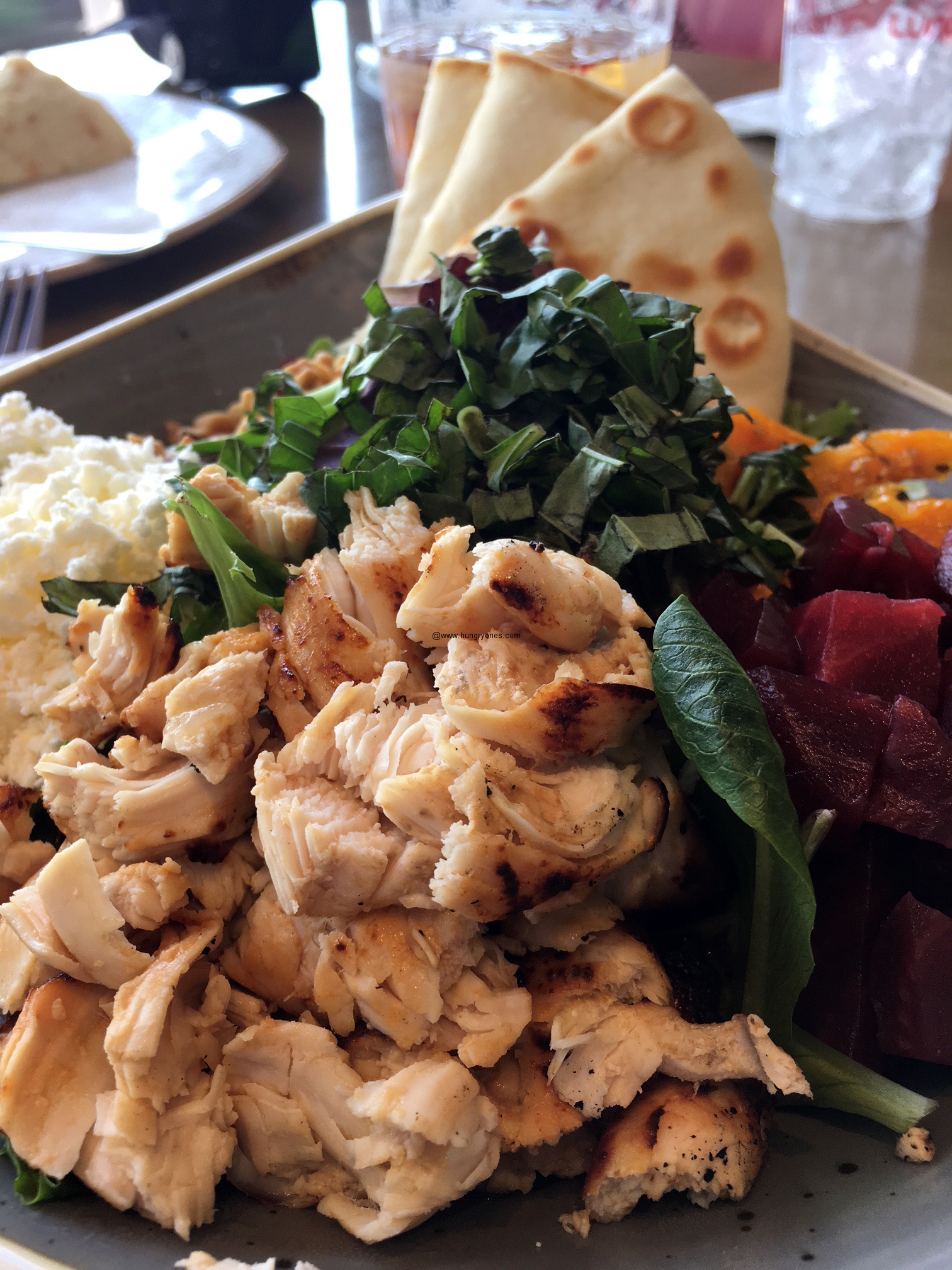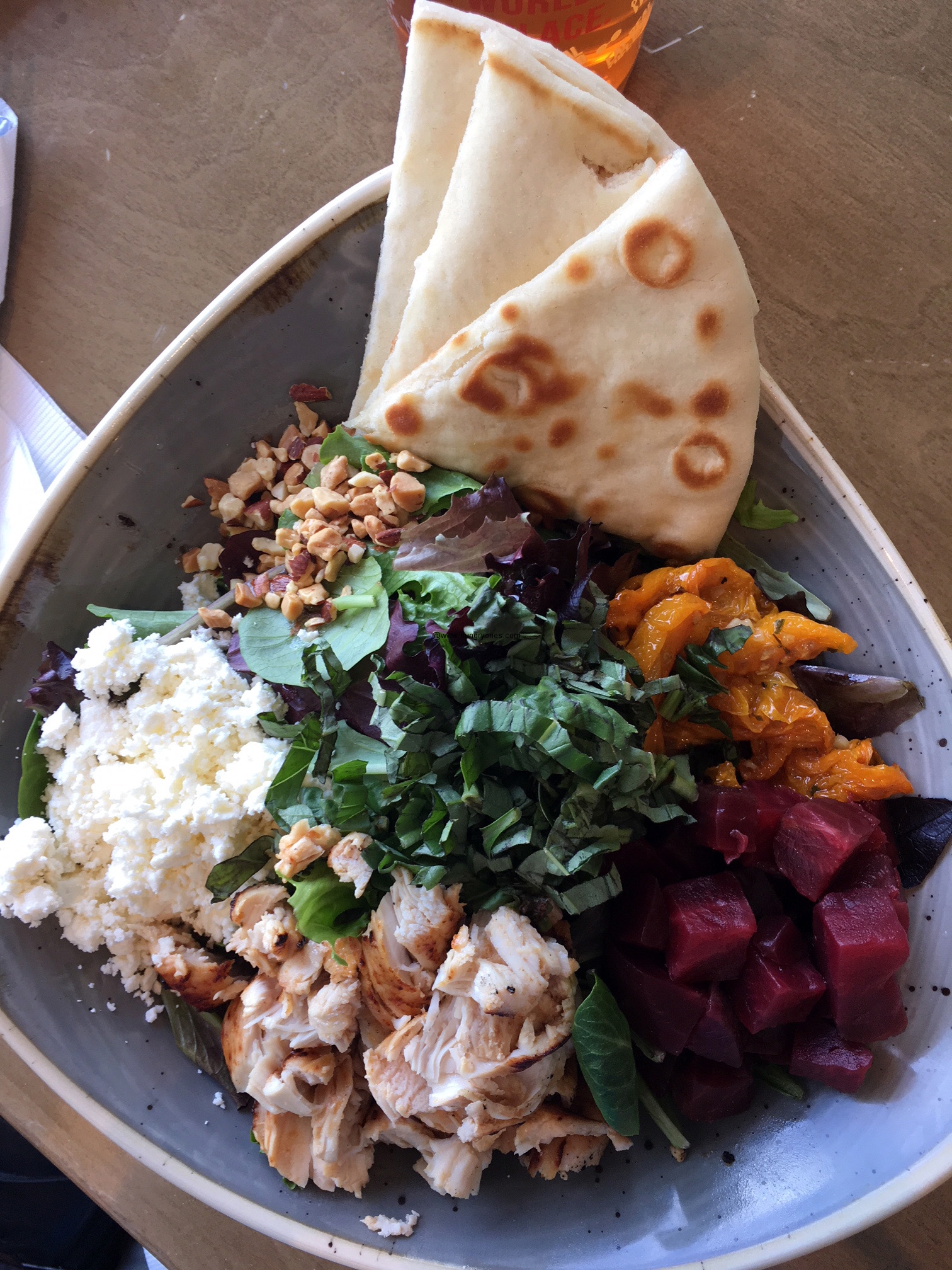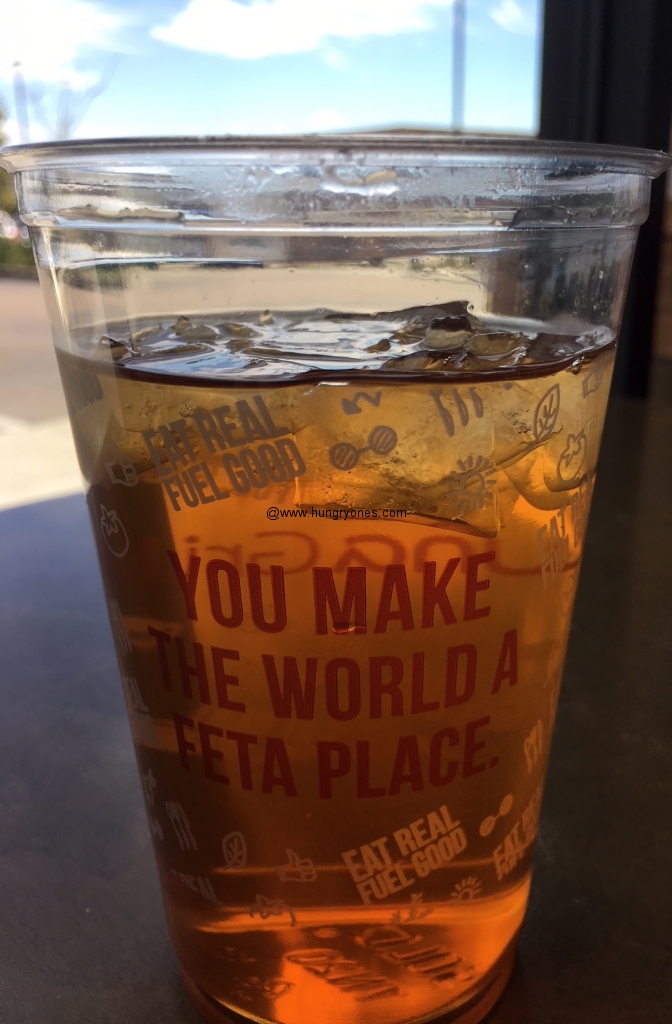 The pita bread smells heavenly and is served warm with a mound of hummus. The hummus melts a bit as it's spread on the pita bread. Delightfully light delicate hummus pairs perfectly with the fresh pita bread. It goes well dipped in the lemon chicken soup too. Just the right amount of lemon in the soup. The only thing I would have liked to see in the soup is a vegetable of some kind, maybe some carrots, peas or corn.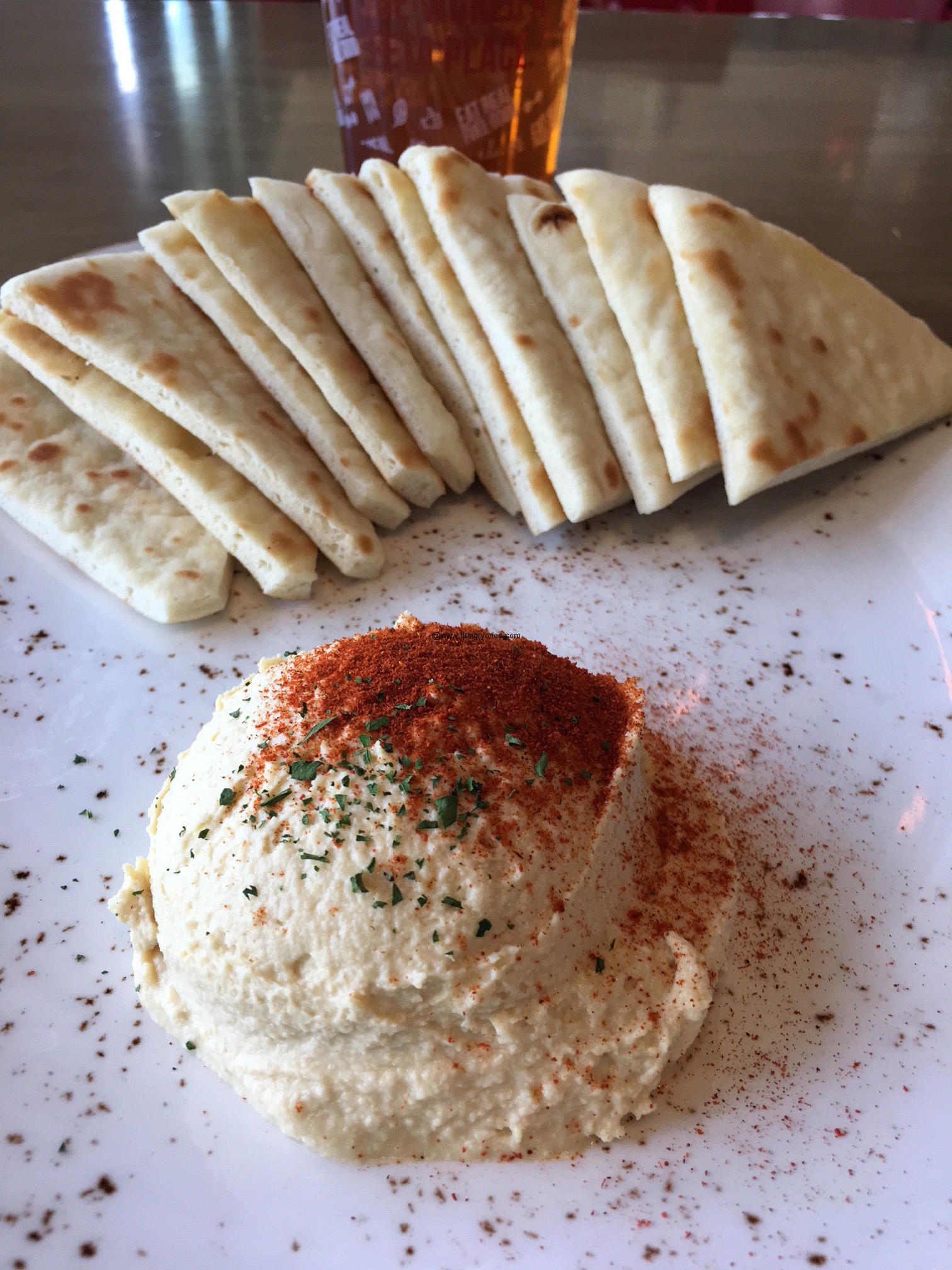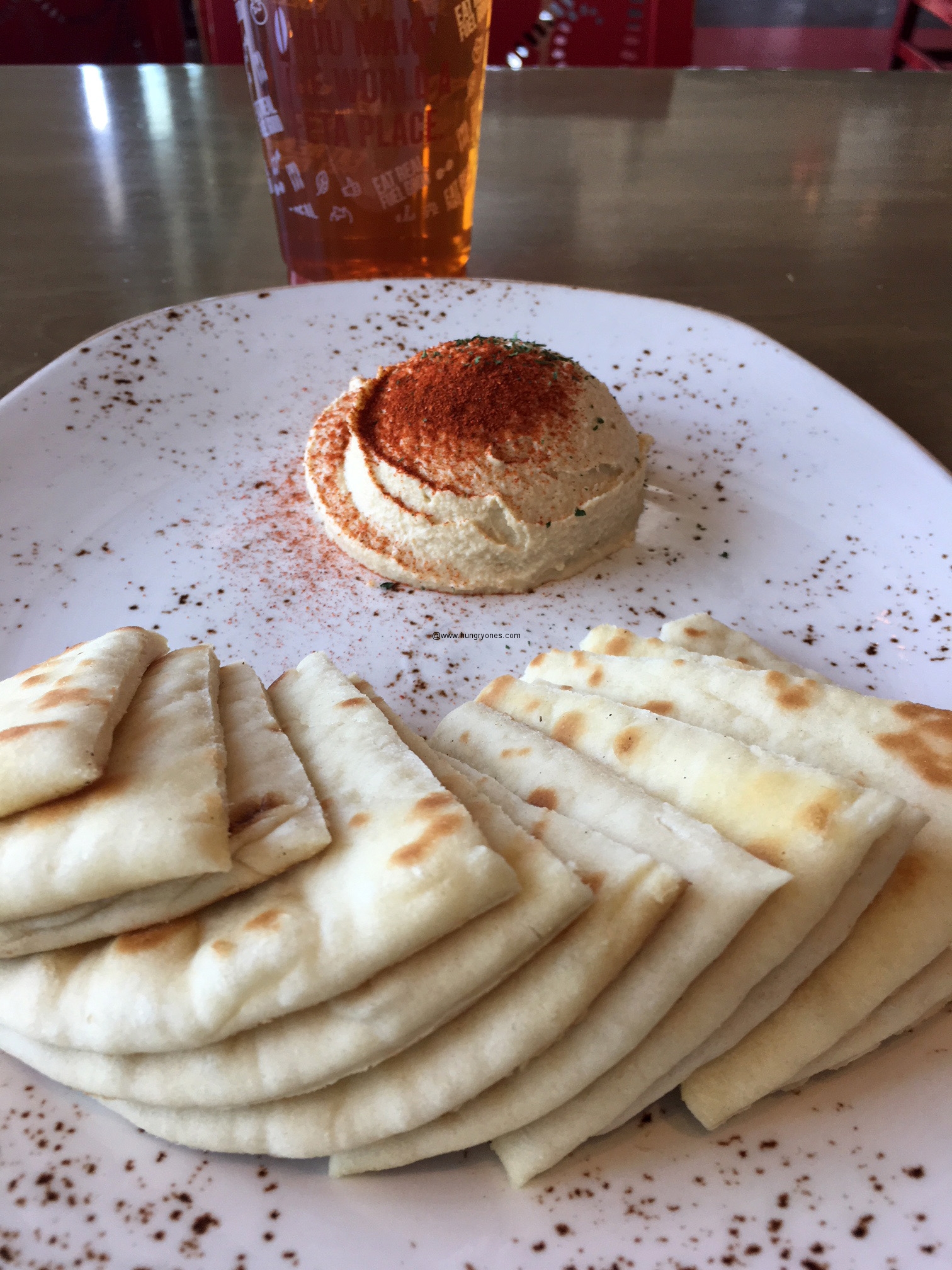 Now the dessert selection is visually impressive and the baklava was speaking to me. So I'll have to put that on my list for the next visit. I look forward to more visits and ordering different menu items. The Gyros quesadilla, spinach pie, Norwegian salmon, Cornish hen plate & apple walnut salad sound promising to name a few.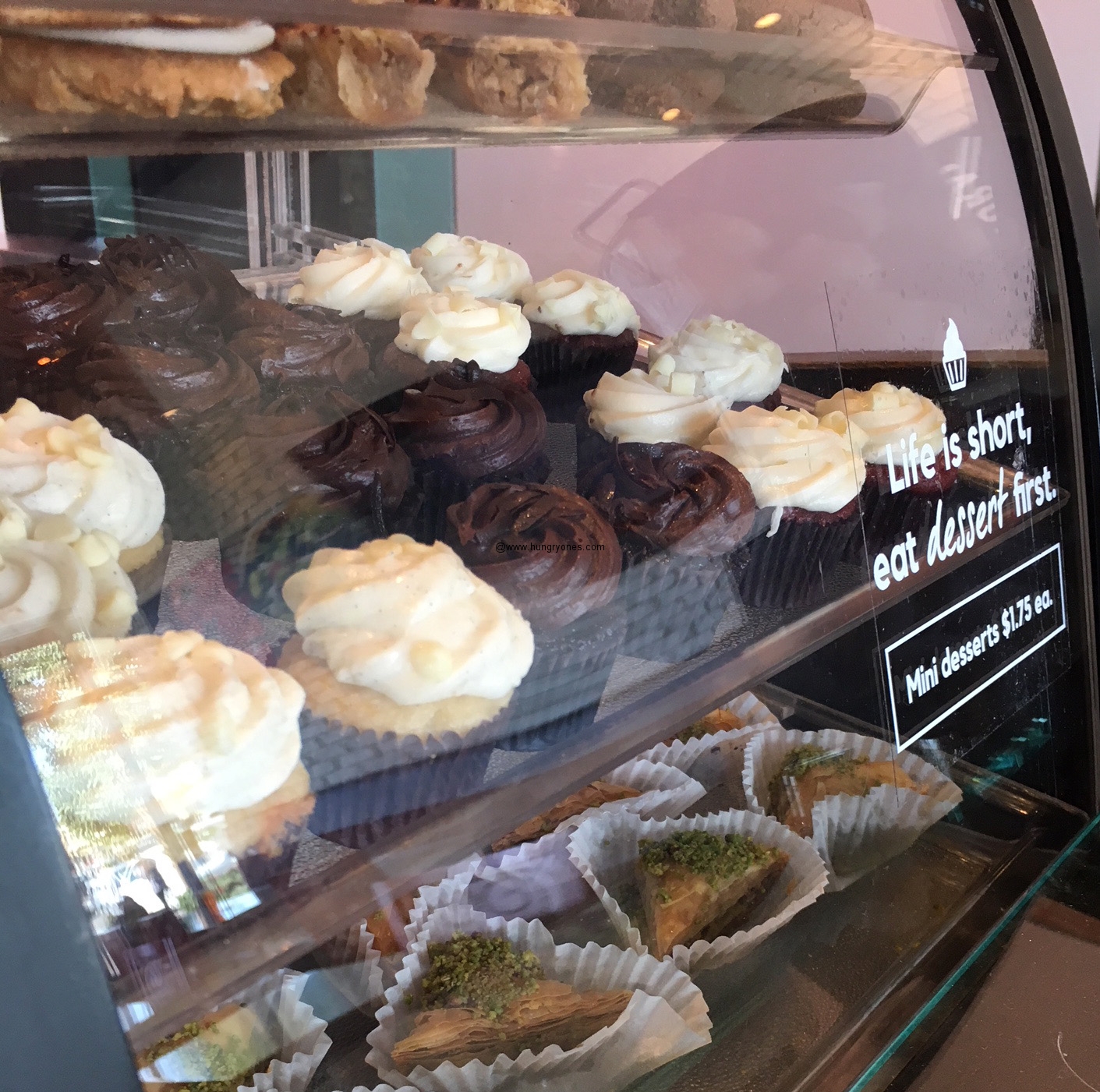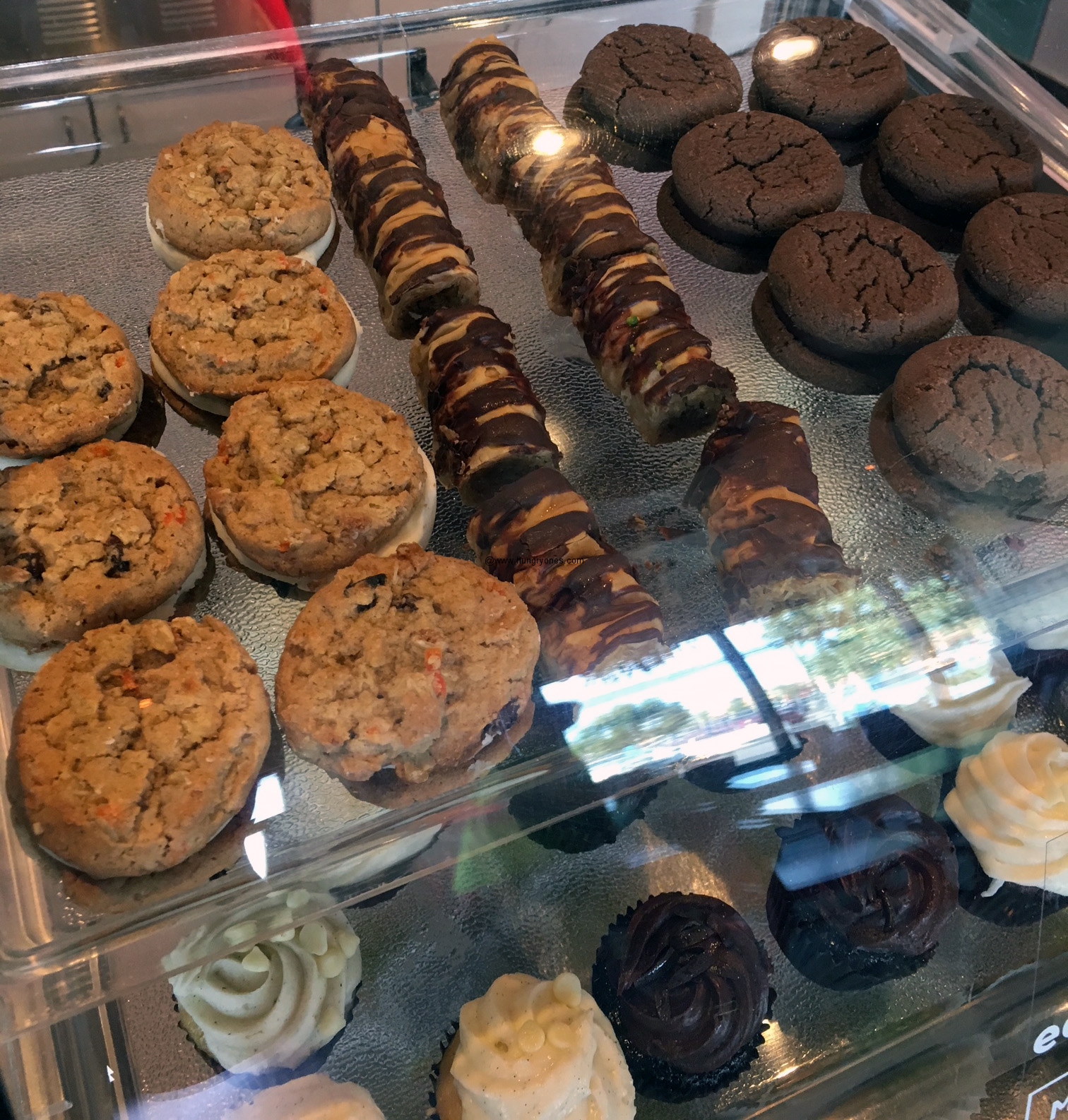 Above portion written by Maggie.
    This mall in Clairemont use to be sleepy with
Mr. Fish and Chips
being the only place I ate at.  They added a lot of restaurants on the north and west end of this mall.  This is our first visit to Luna Grill.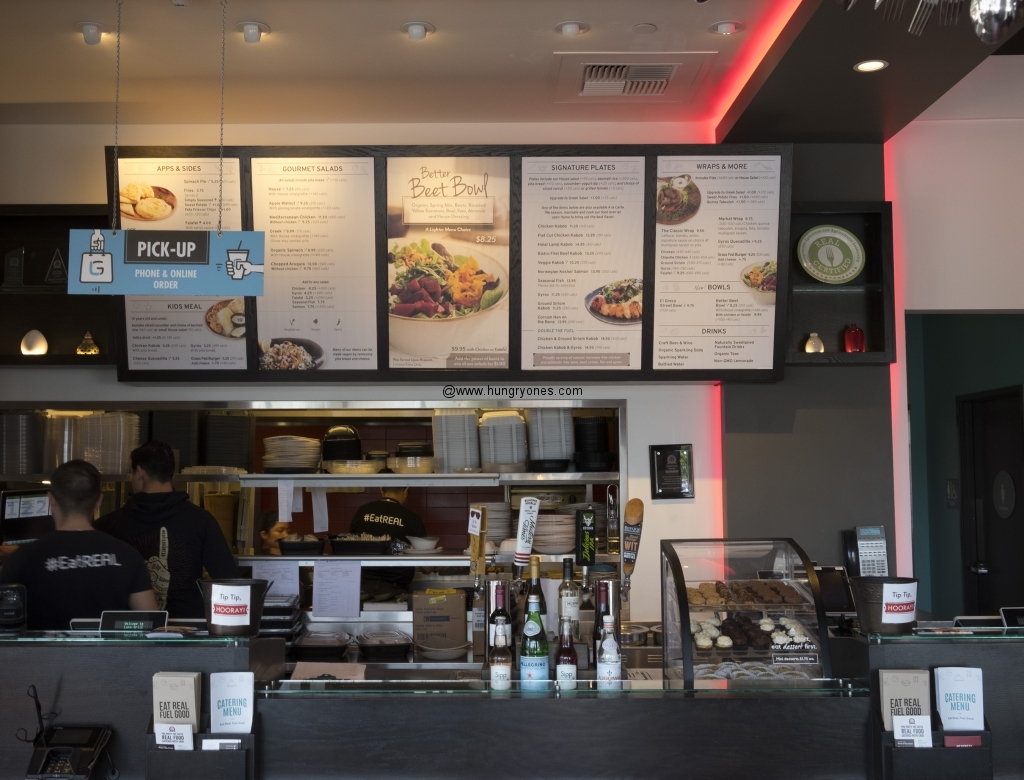 We were invited to try the new better beet bowl.  I deferred to the other half of hungryones to review the better beet bowl.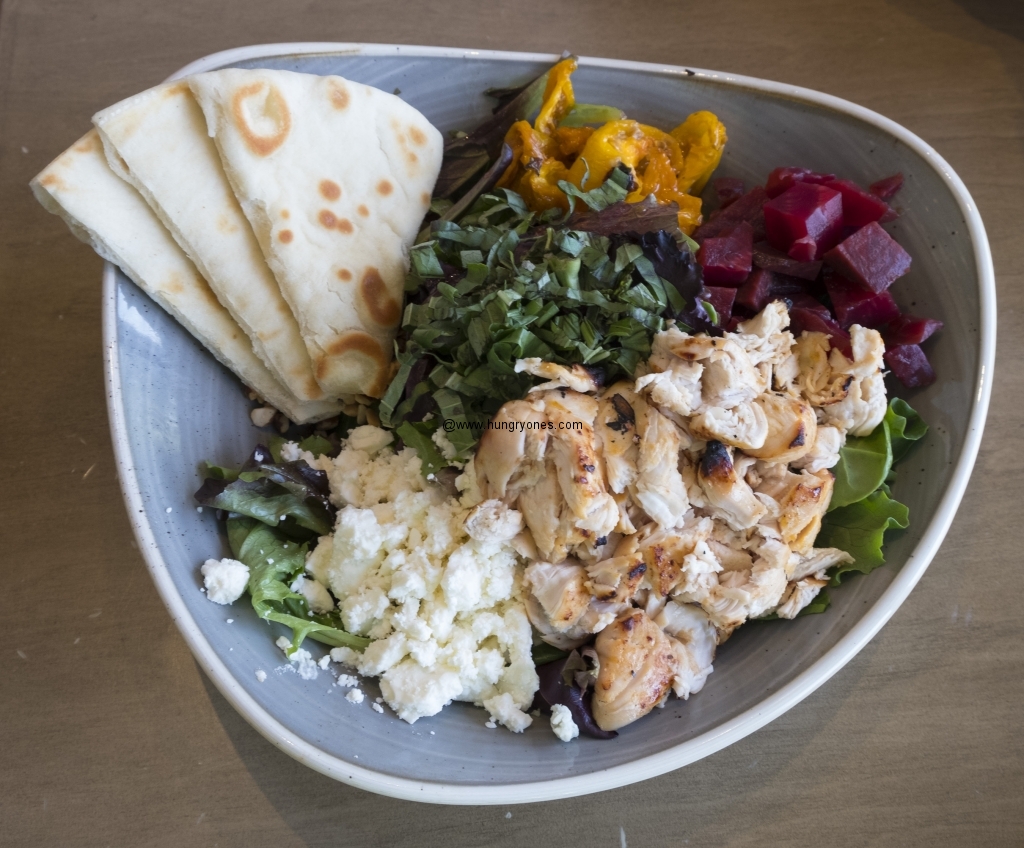 Chicken on top was tender and had a nice bbq flavor.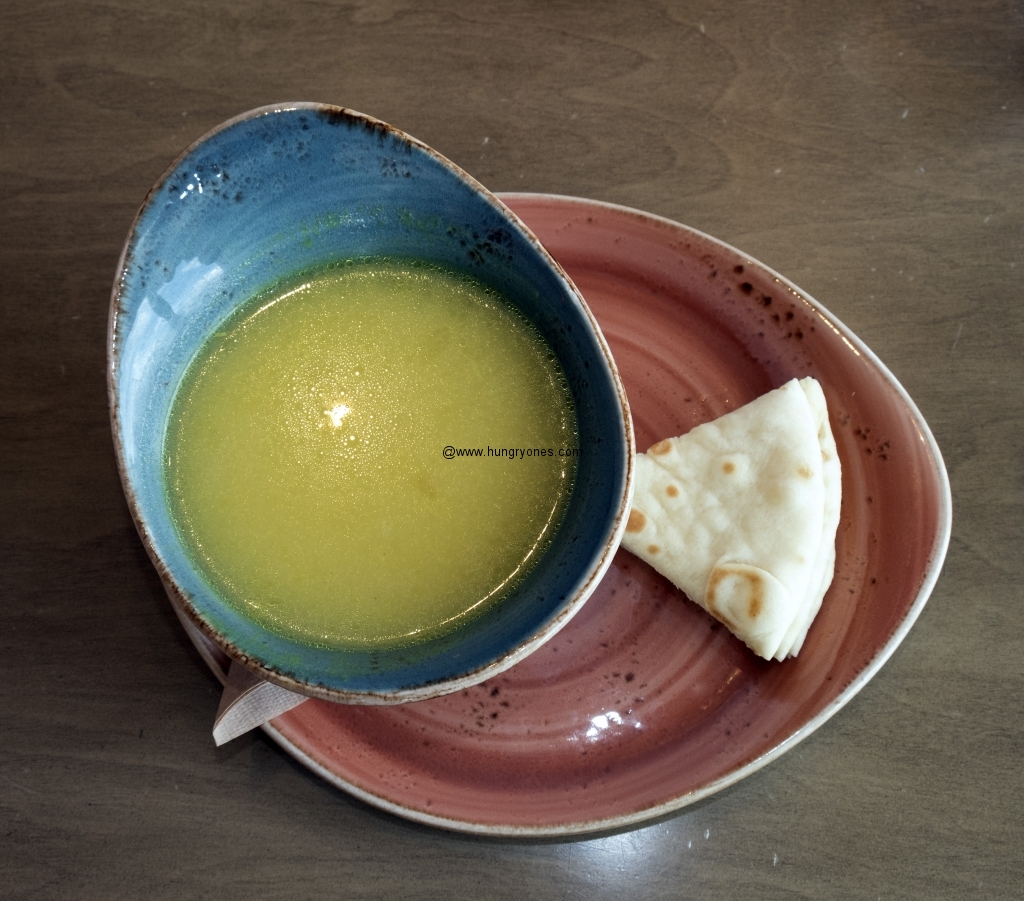 Lemon chicken soup had a strong lemon flavor which extended to the chicken and rice.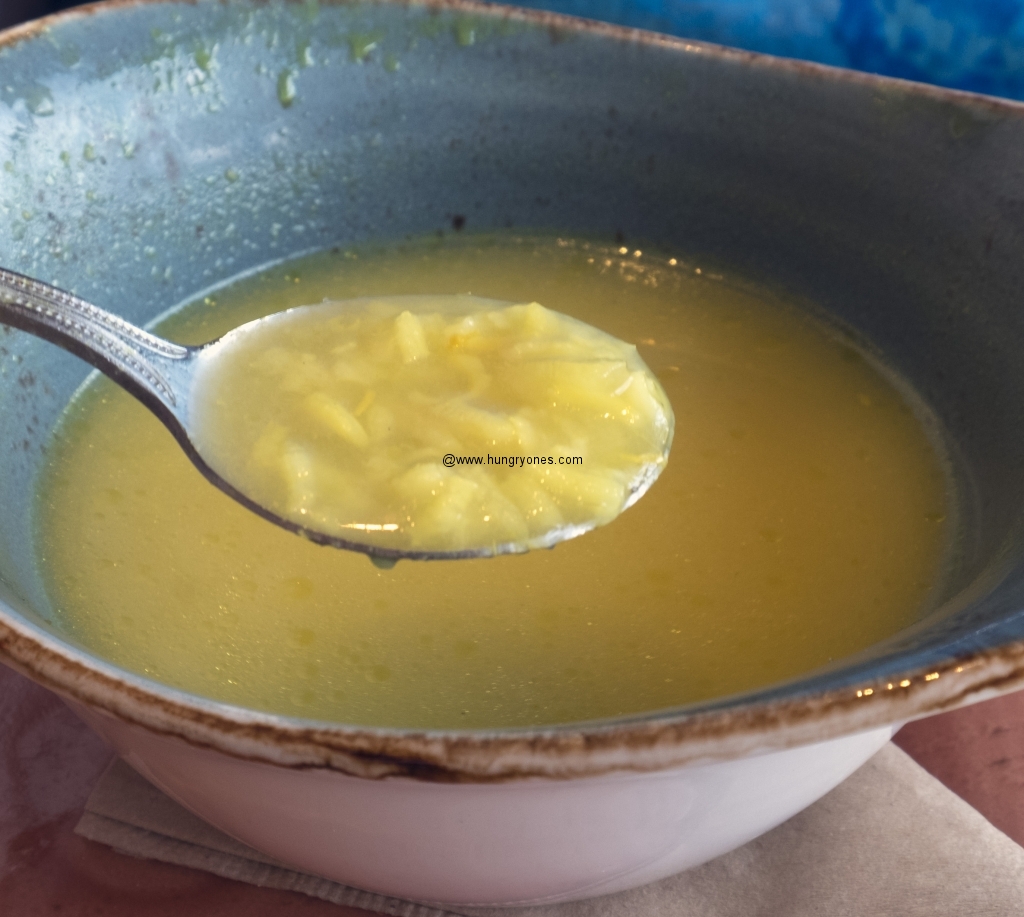 Chicken was very tender.  Pita bread was fresh baked, fluffy, and had a nice flavor.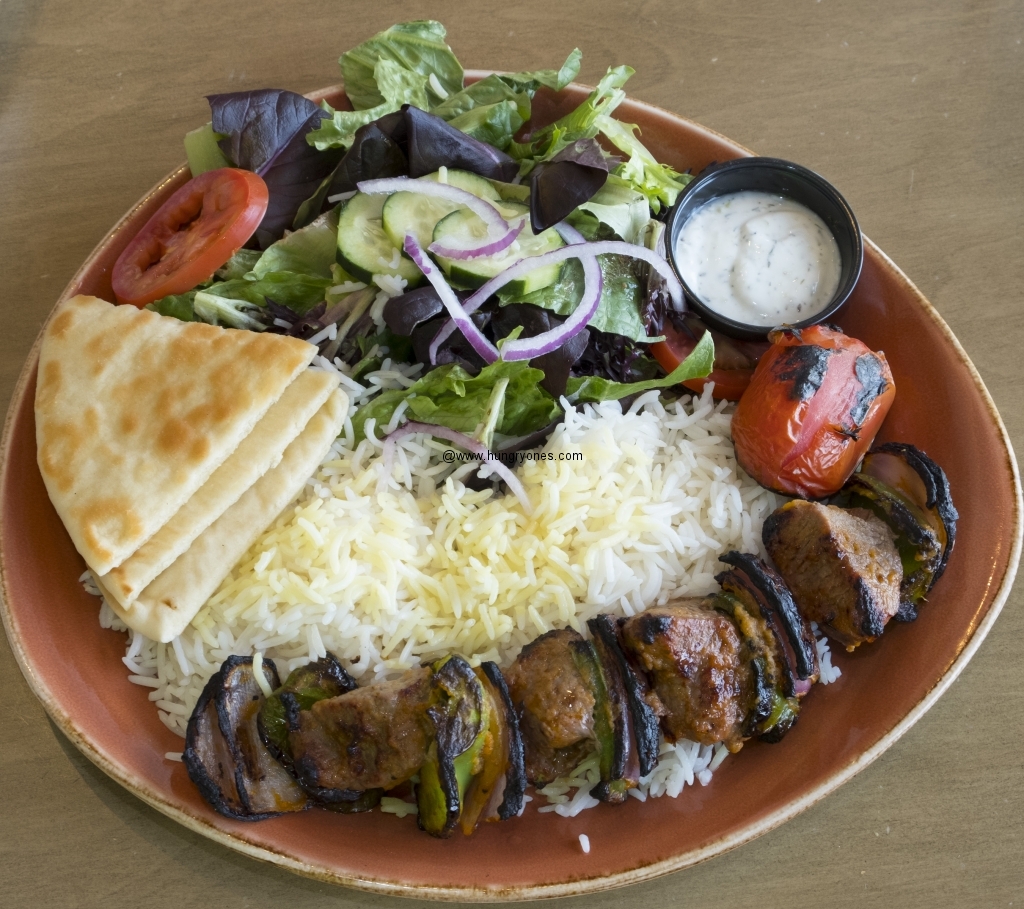 I also ordered a beef kabob as I like having lots of meat for my meals.  Beef was tender and had a delicious beef flavor as well as onion and bell pepper flavors.  I don't eat onions or bell peppers but I love the flavors which migrate to the beef from being cooked together.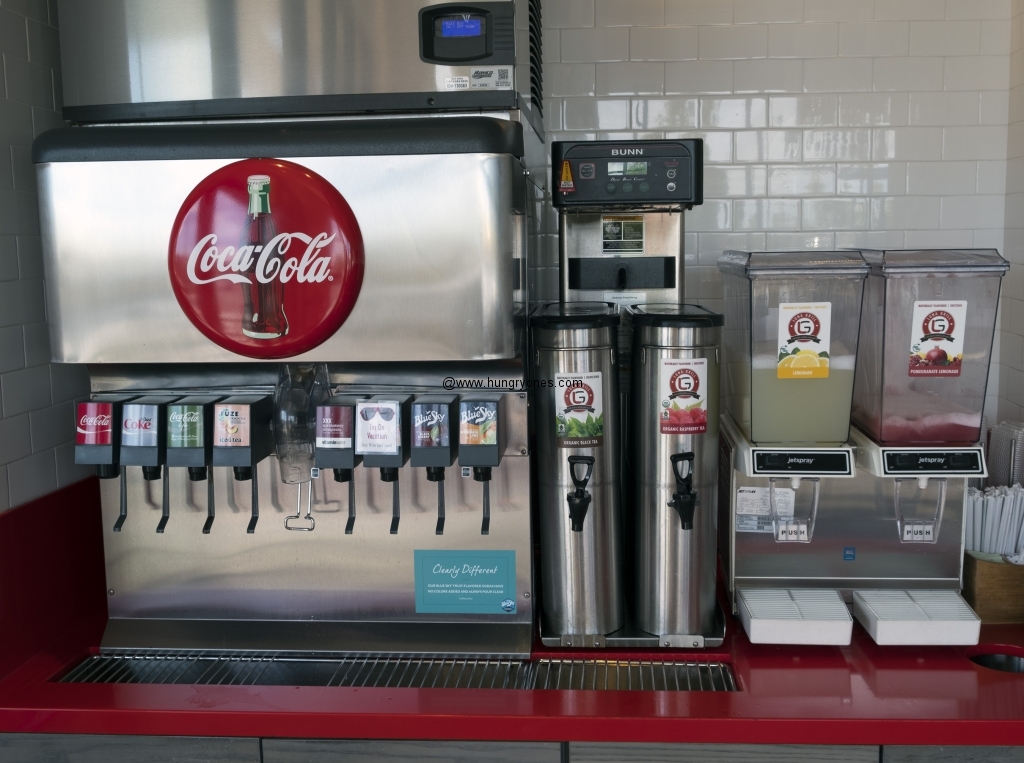 Soda fountain had Blue Sky Soda which I have never seen before.  Their soda is made with real cane sugar.  Black Cherry had a sweet cherry flavor and was nice and bubbly.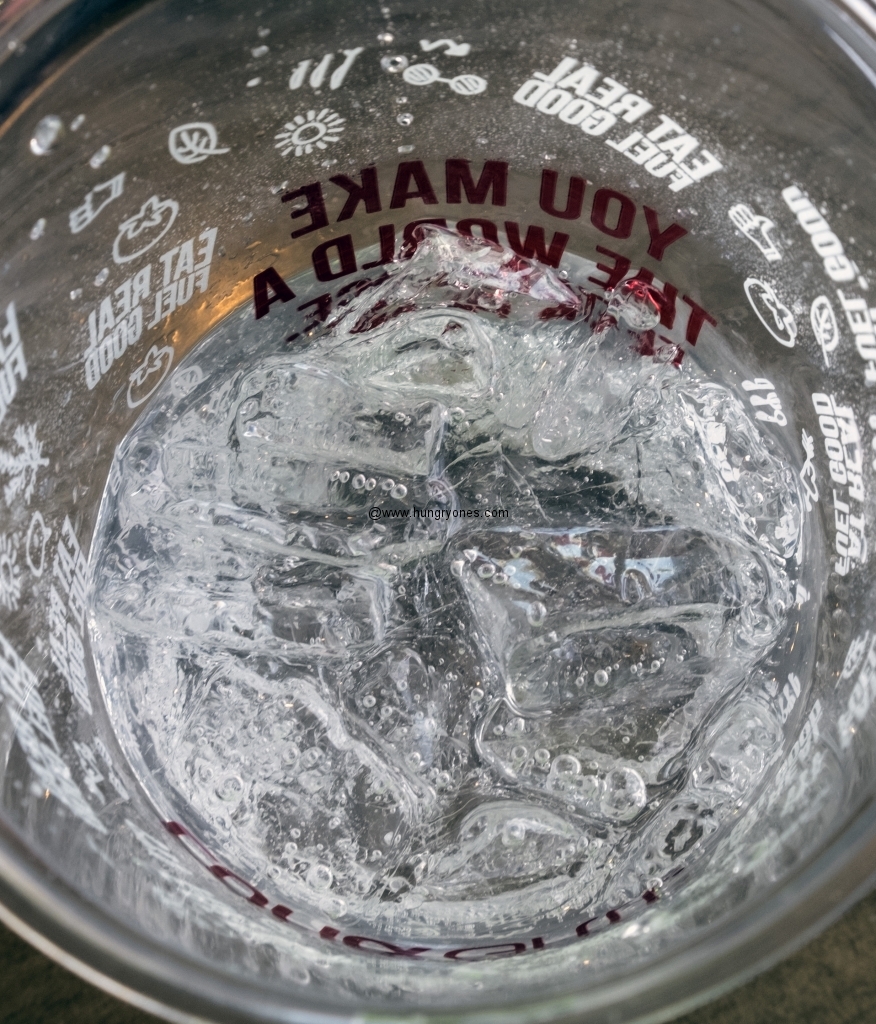 Mandarin Lime was my fav flavor.  Lime was the stronger flavor but the hint of orange made for a delicious drink.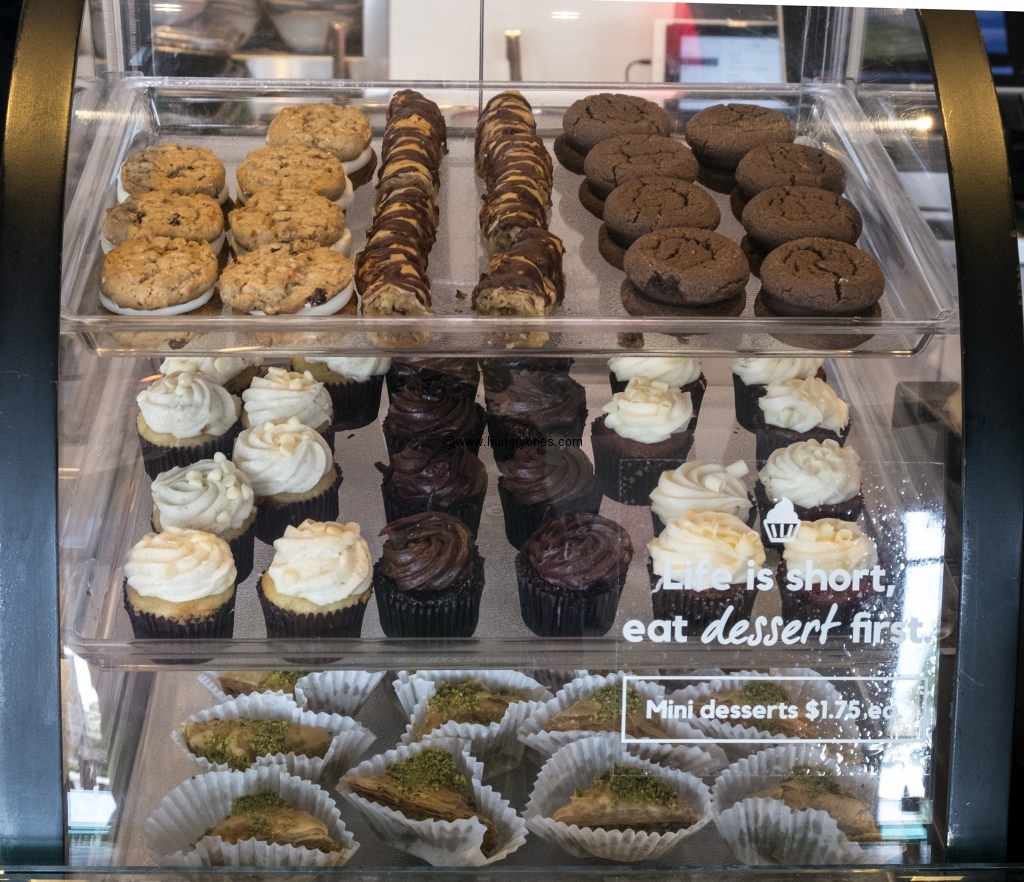 There are lots of healthy choices at Luna Grill but they also cook up some good beef and chicken here.
Luna Grill
4175 Genesee Ave
Ste 100
San Diego, CA 92111 (858) 268-5862