Flames heat iron wok
Noodles char on hot metal
Smoky aroma.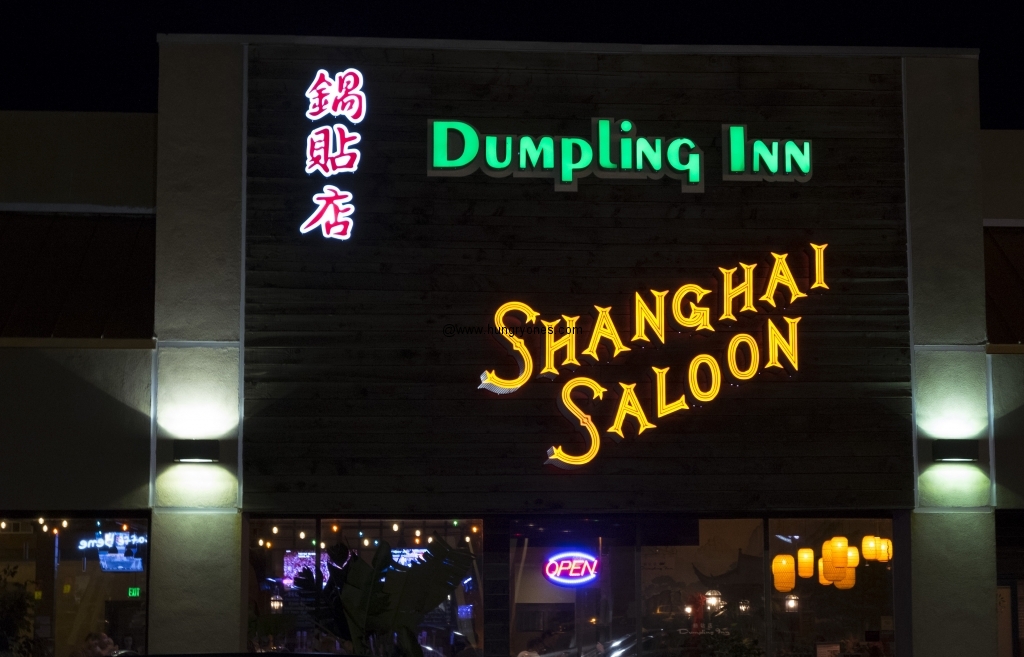 I remember when this mall was built and Woo Chee Chong was the anchor tenant.  My uncle was the executive chef.
Every visit I looked forward to getting a quart of pork chow mein.  Sometimes I watched as he cooked up a fresh batch in the wok.  Big fat egg noodles had a unique flavor I've never experienced anywhere else.  Noodles and the cabbage and the pork tasted so good.  My uncle was always in the kitchen cooking till it closed in 1993.  🙁
Now the Dumpling Inn chefs are cooking in that same prep area.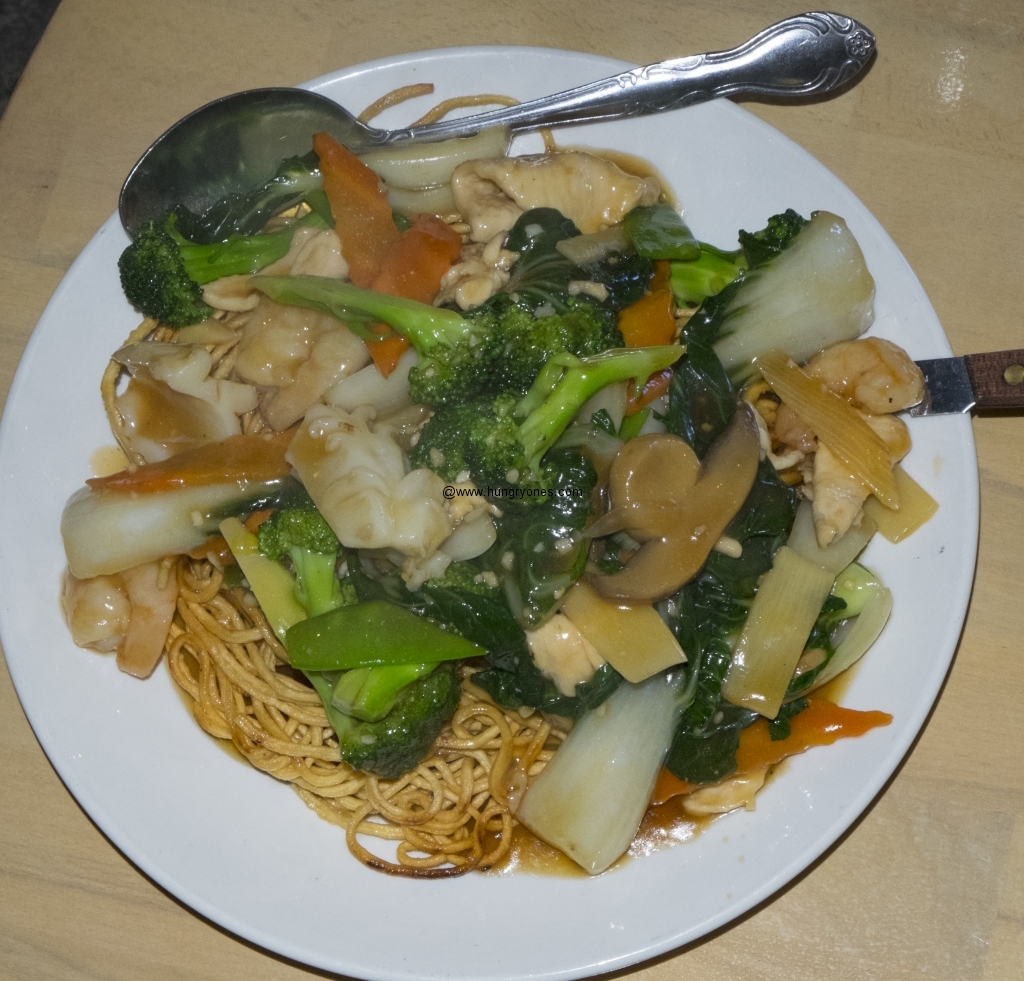 3 ingredient pan fried noodles.  The chicken and shrimp are perfectly cooked and delicious.  I don't eat calamari.  I wonder if they would substitute pork next time…  Crispy egg noodles and broccoli have a nice flavor.  This dish is in my top 10 fav pan fried noodle list.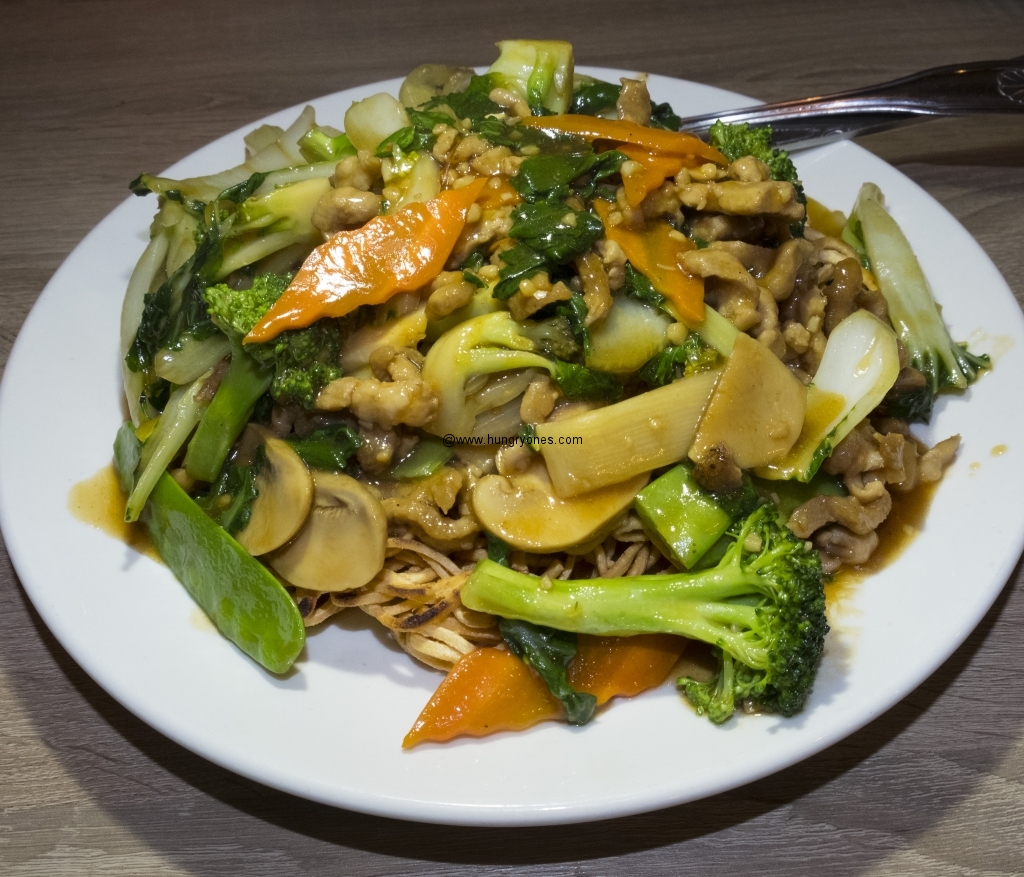 Pork pan fried noodles is my fav dish here.  The noodles are crunchy till you soak them in sauce.  Sauce gives this dish a delicious flavor.  Pork is tender and has delicious pork flavor.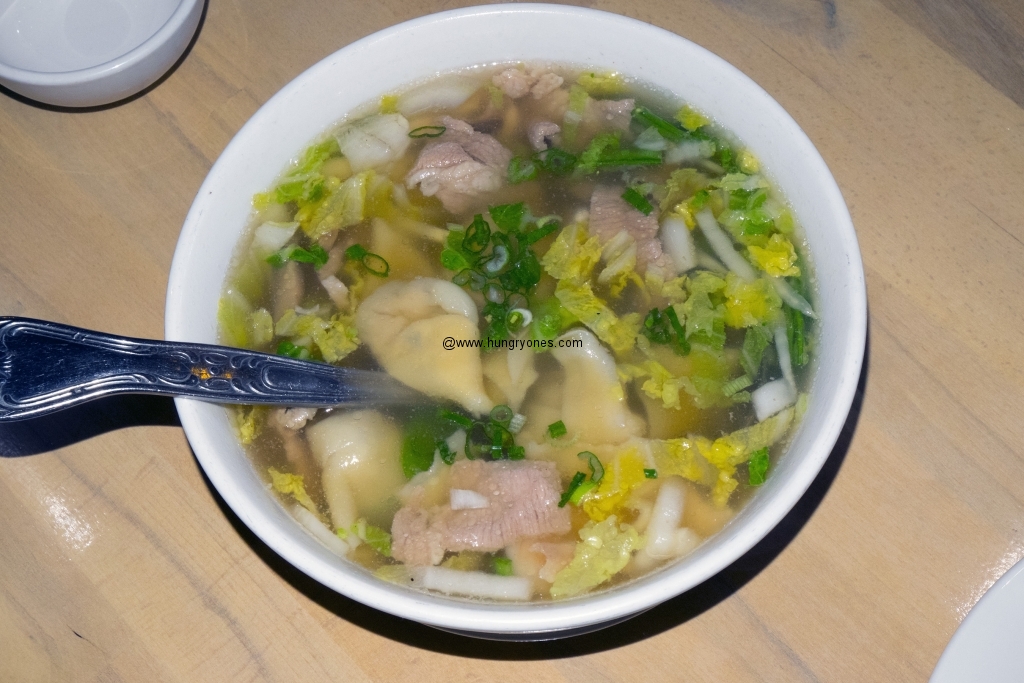 Wor won ton noodle soup. Chicken, and shrimp was tender and had good flavor.  Pork won tons had good flavor.  I'm biased towards pork and shrimp won tons though.  Broth was delicious and I could have drunk the whole bowl.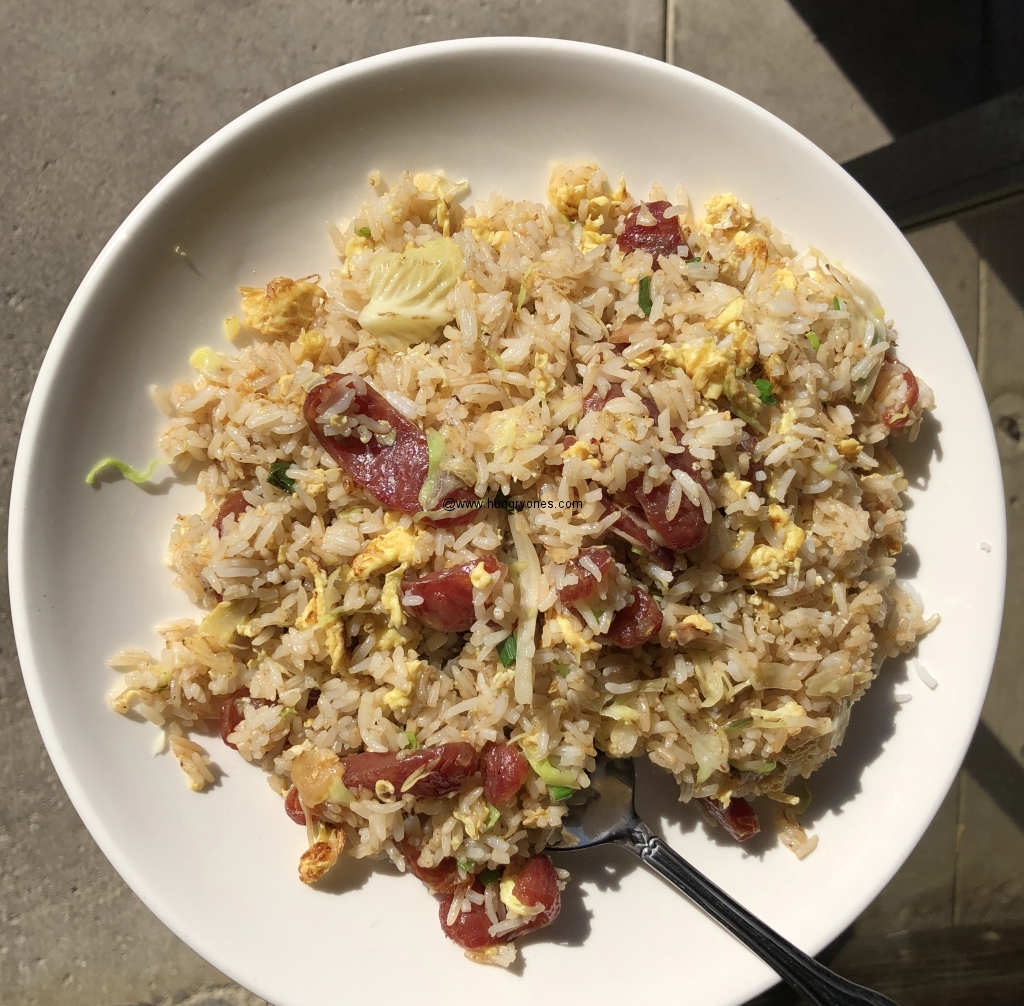 Chinese sausage fried rice had contrasting flavors at play.  Rice had a mild smoky wok flavor while the sausage had a fresh vibrant savory flavor.  The sausage is among the best I've found in town.
The last time I had delicious Woo Chee Chong chow mein was a few years ago when I saw my uncle at a potluck.  Dumpling Inn has carried on a great noodle tradition in this space.  I love how they turned the space into a classy eatery.  It is a big improvement over the old Dumpling Inn space.  I'll be back to try the chow mein.
4625 Convoy St
San Diego, CA 92111 (858) 268-9638