We watched the Rose Parade on tv and the floats looked great.  You get to see people on the floats and the movement.  It made me want to see them even more in person.  In person you get to see the little details that make up the float.  You can spend as much time looking at a float as you want.  Closing time is my favorite part of the day as most of the people have left and you can smell the scents of the flowers best.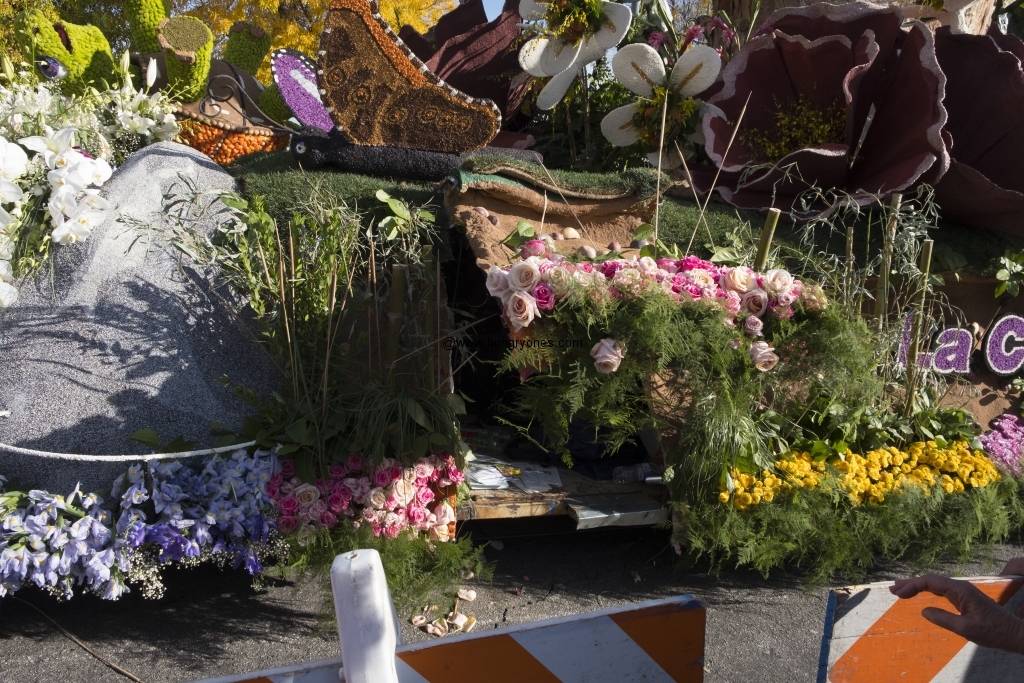 The driver sits behind this hidden door.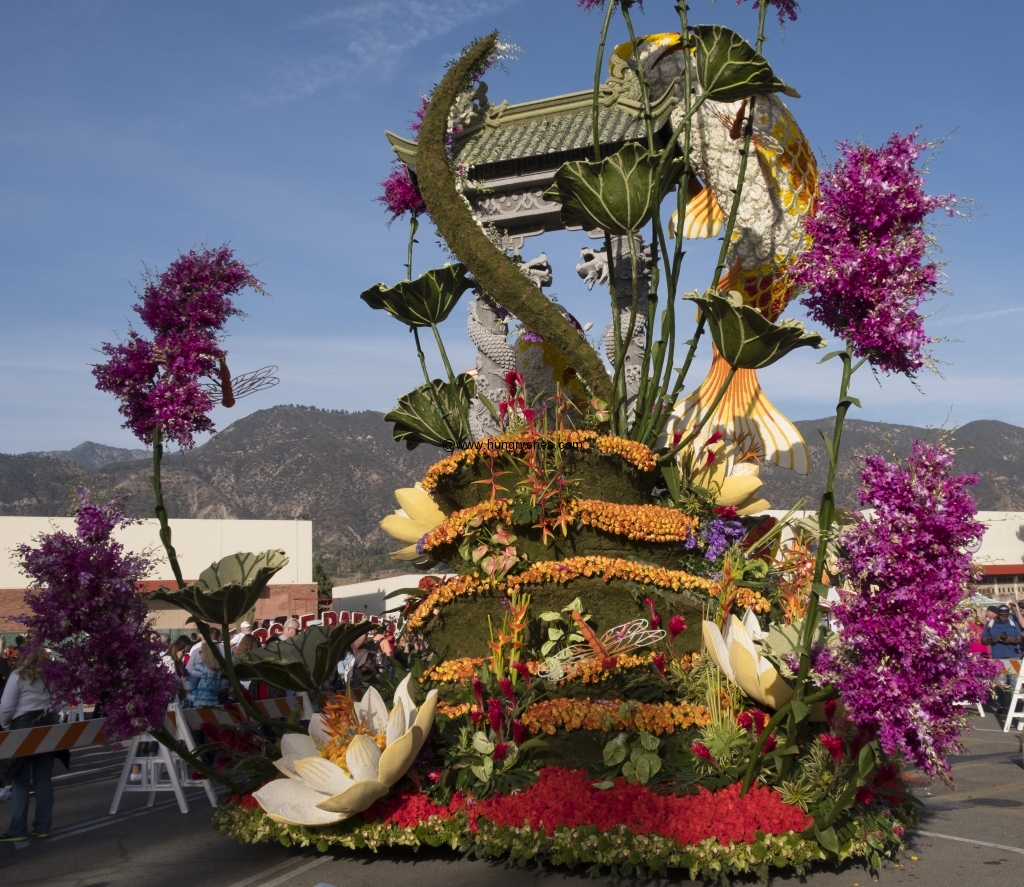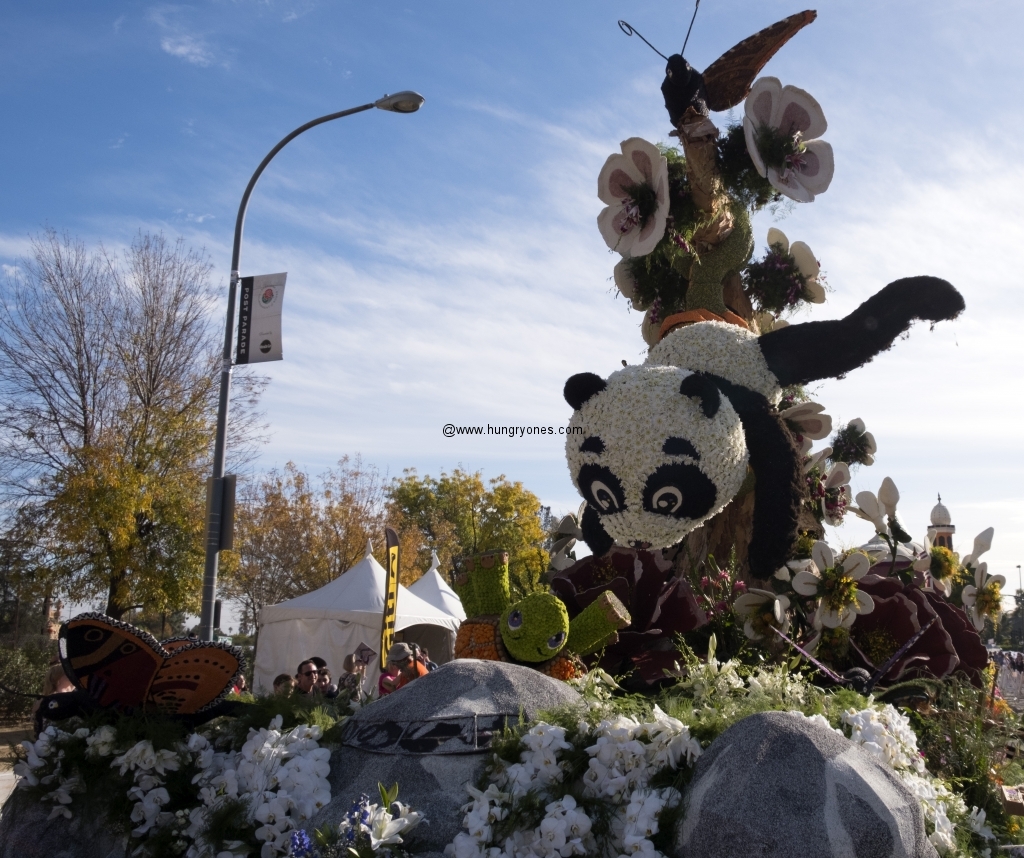 The panda playing with the turtle is really cute!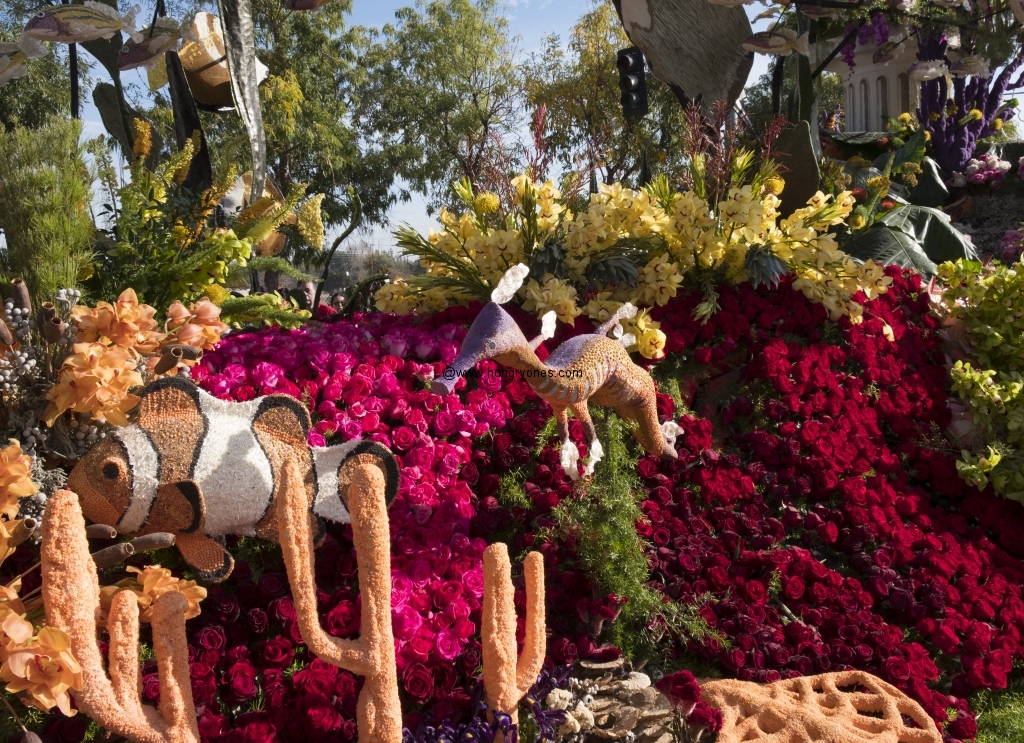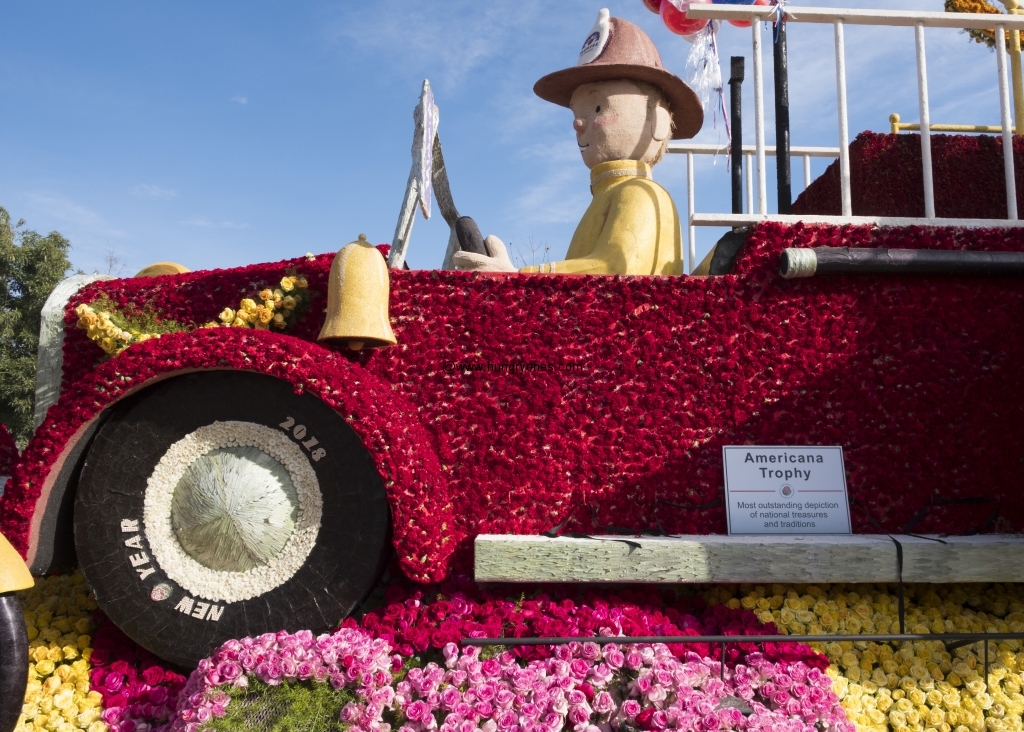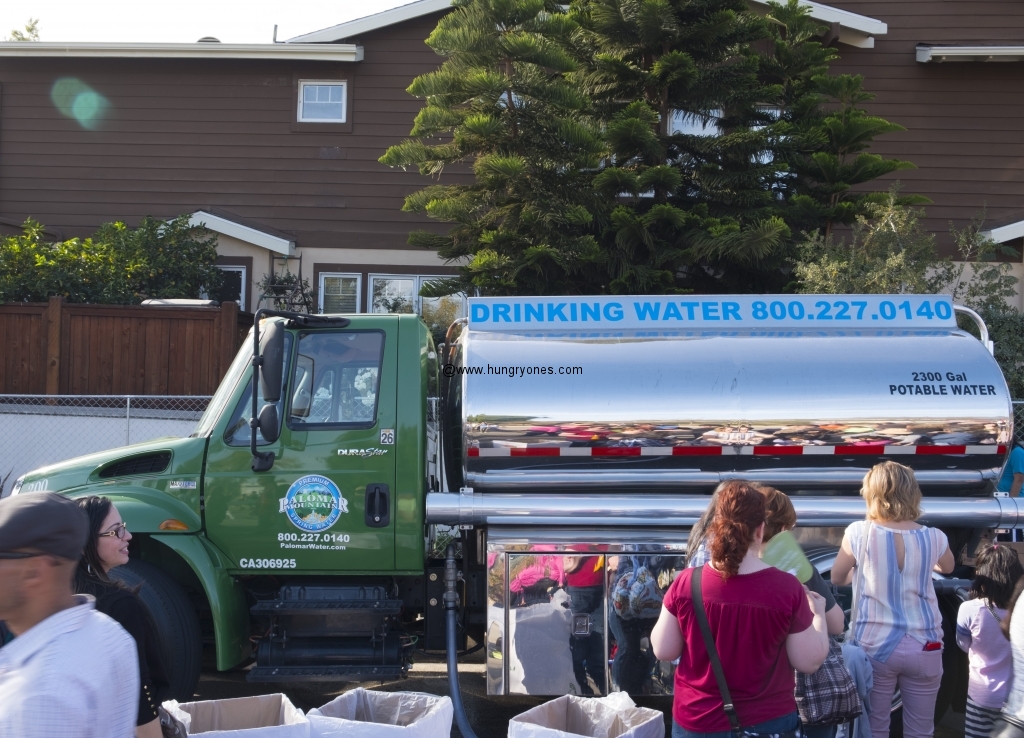 I stopped at the Palomar Mountain water truck to refill my water bottle twice.  Water taste great!  Walking around is thirsty work!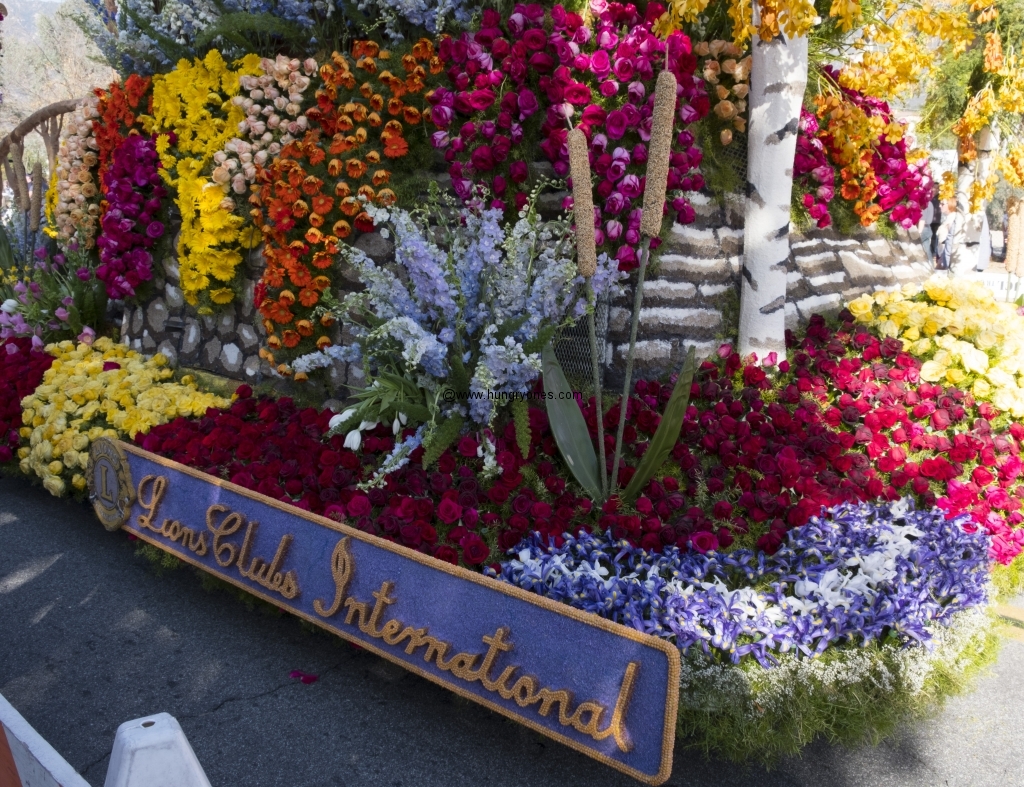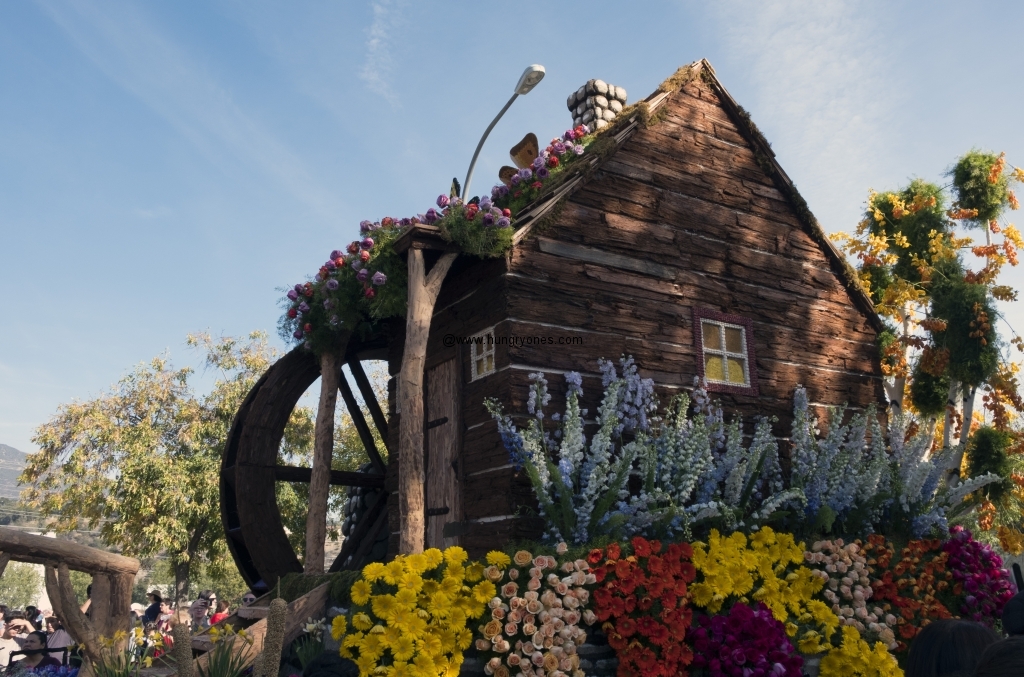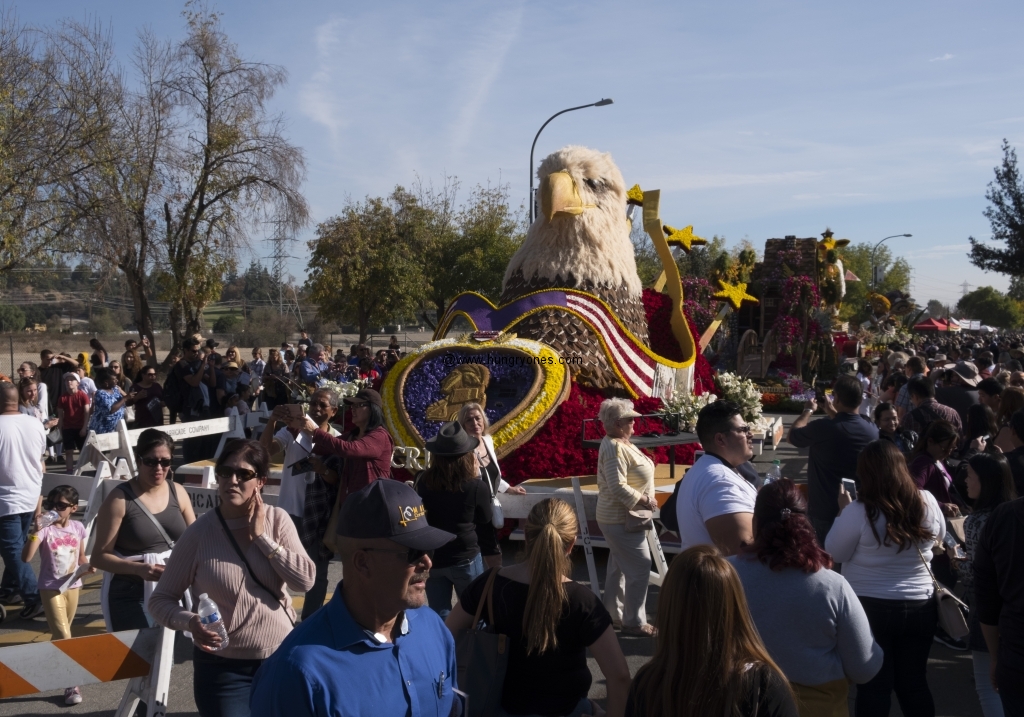 Lots of people viewing the floats.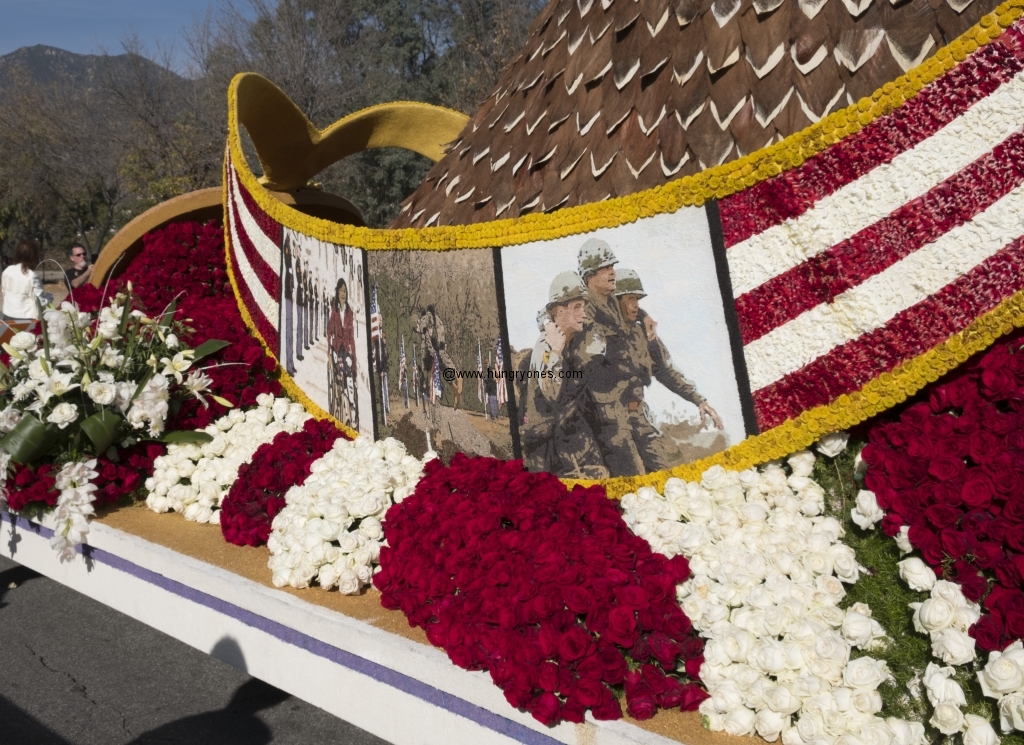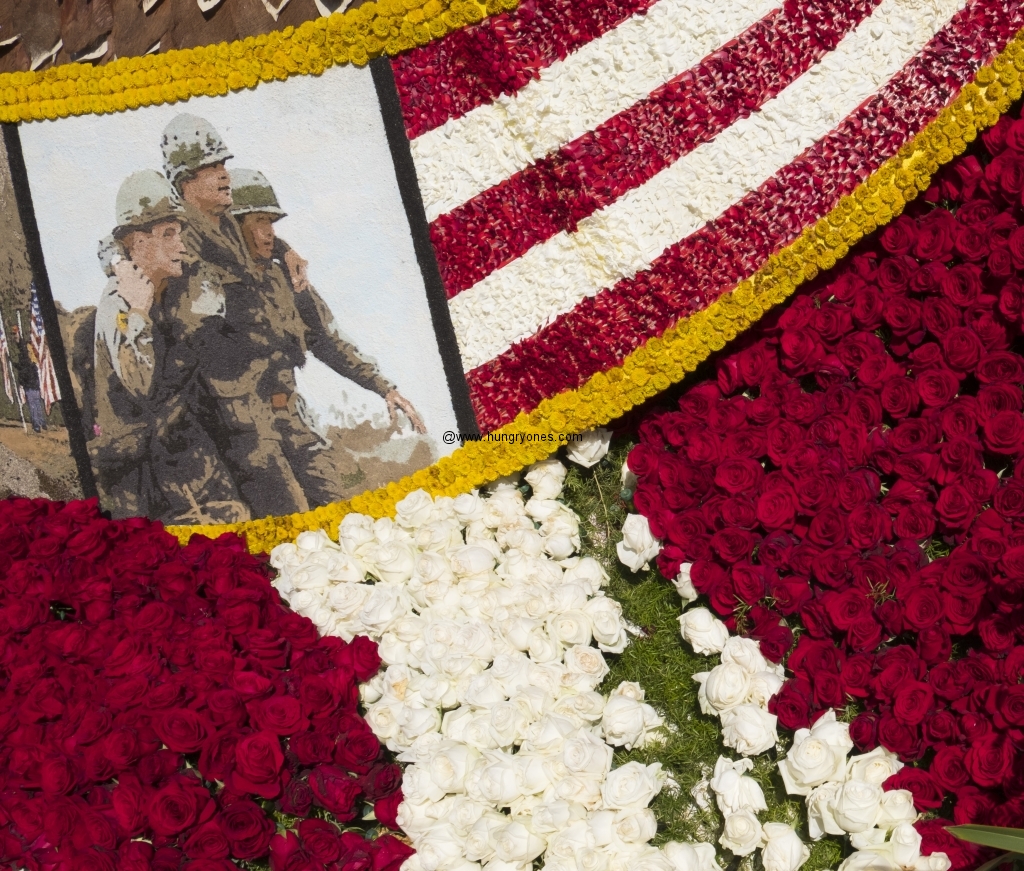 It was tiring walking up to each float and checking out all the various flowers used to construct the floats but worth it.  Cathy of mmm-yso!!! worked on the floats and documented their construction as well as visited them afterwards.  Next year I'm gonna leave the sweatshirt behind and wear shorts as it was really warm.
Tournament of Rose Post Parade
Sierra Madre Blvd. & E. Washington Blvd.
Pasadena, CA