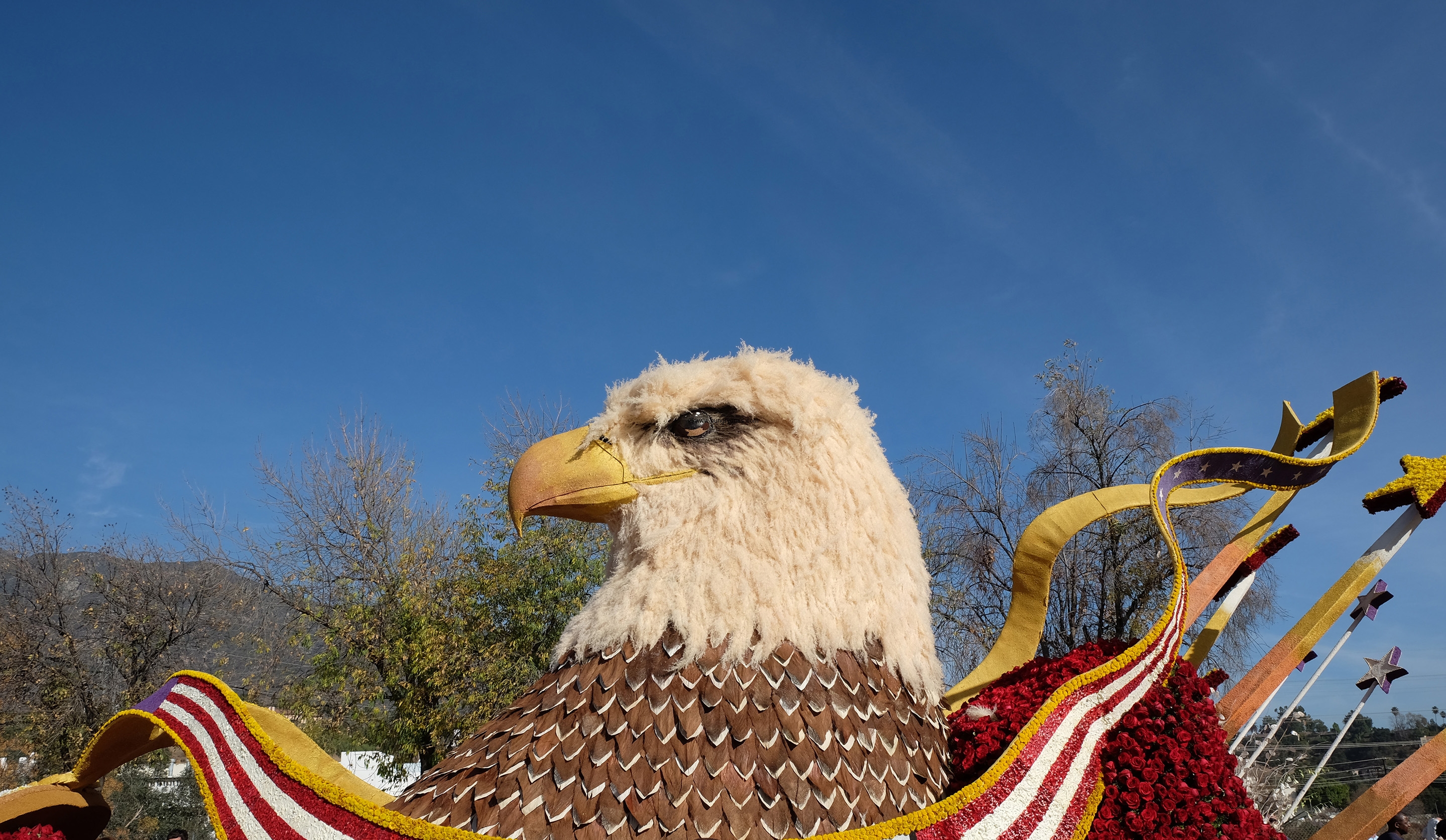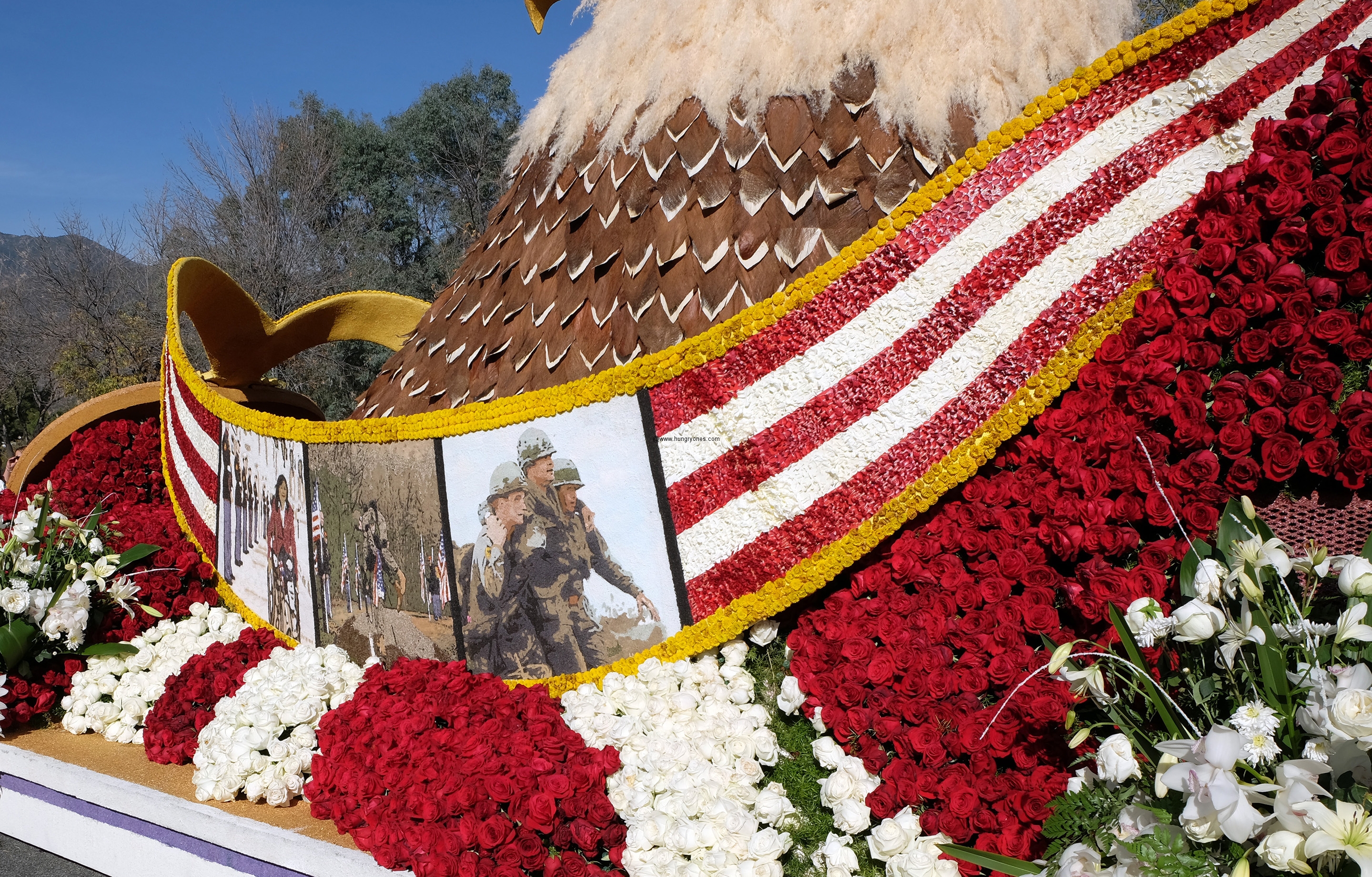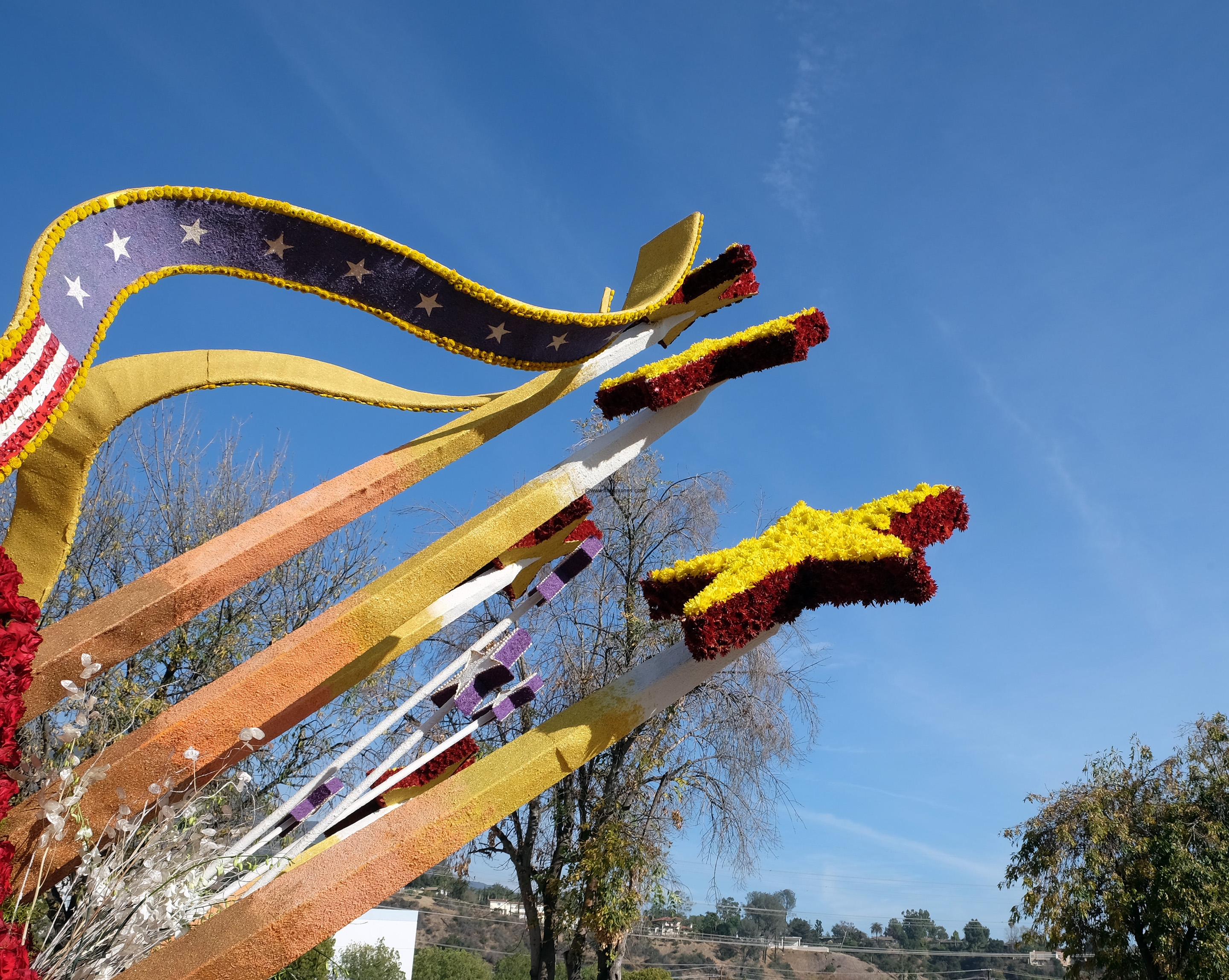 Every New Year my favorite event on television by far is the Tournament of Roses Parade held in Pasadena. The commentators always have the scoop on each float, high school band, horses, cars, recording artists, Mayor's and various famous people participating.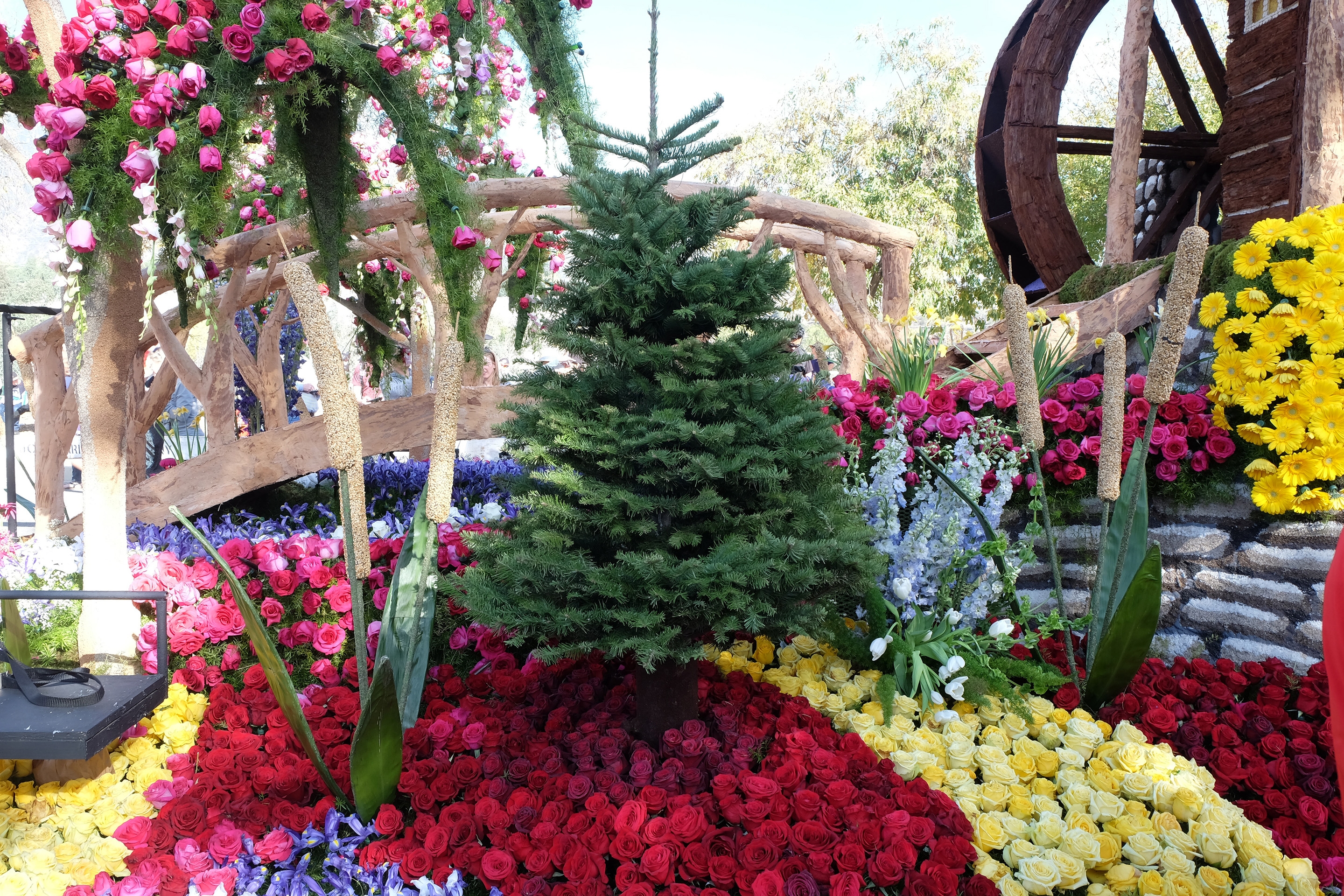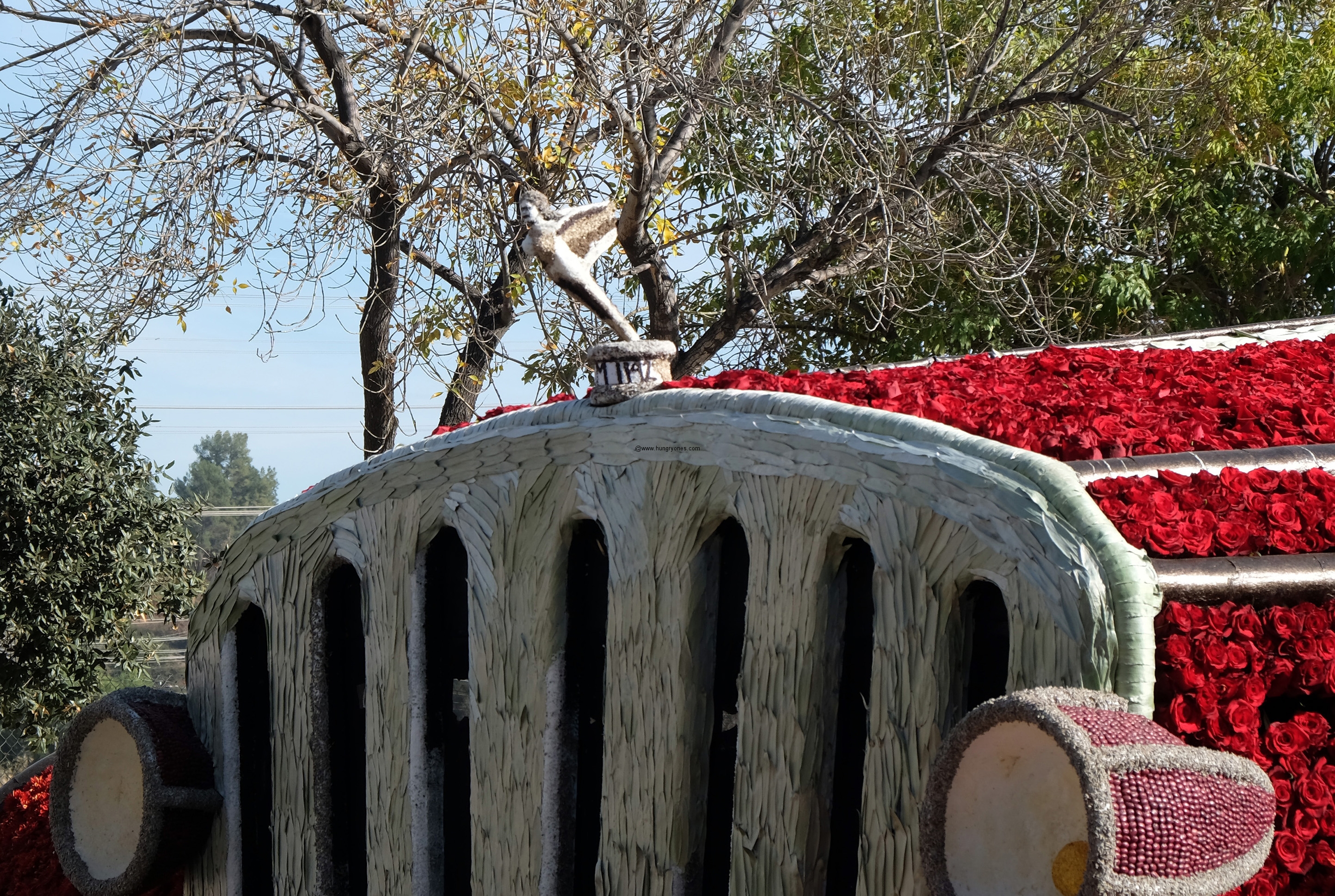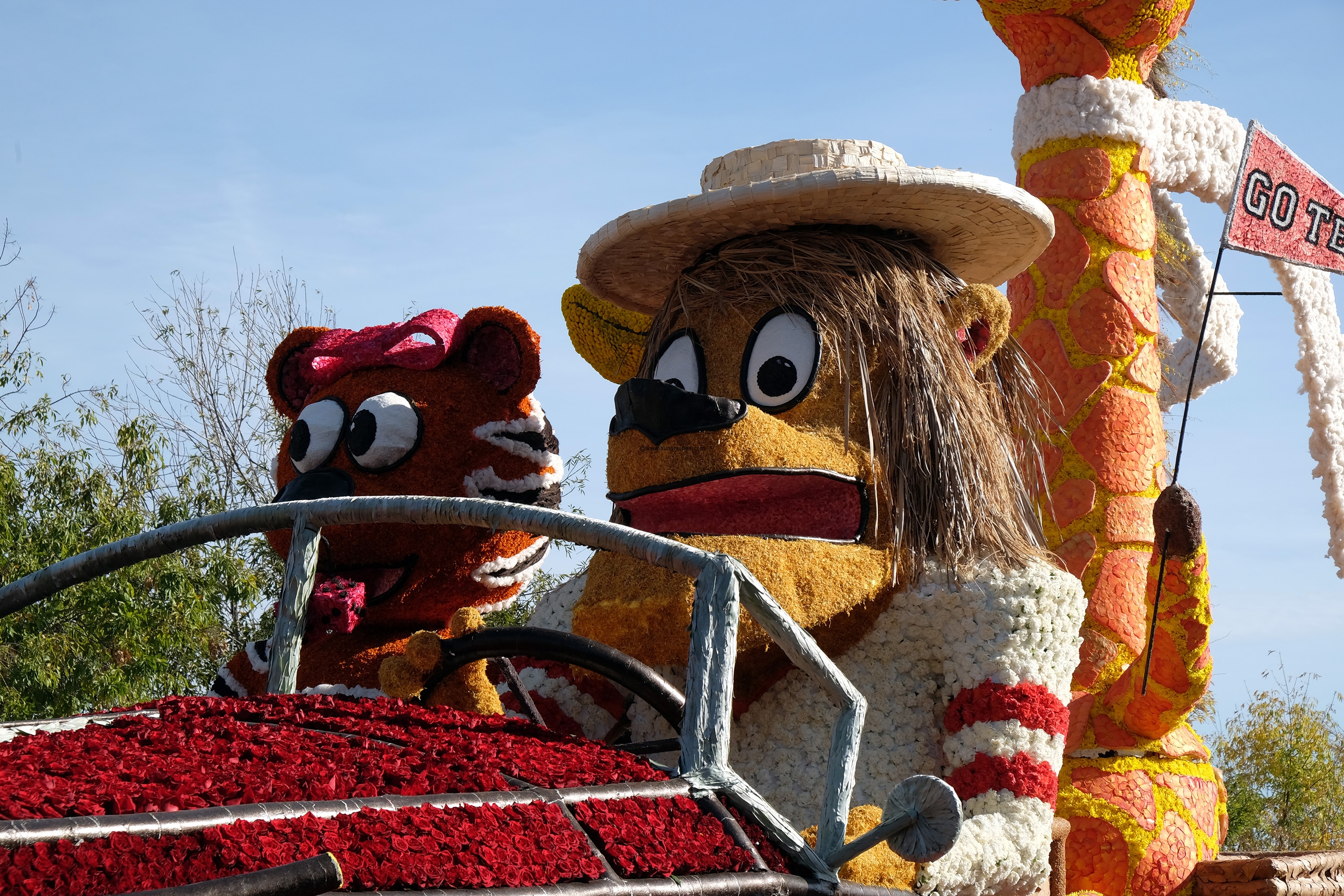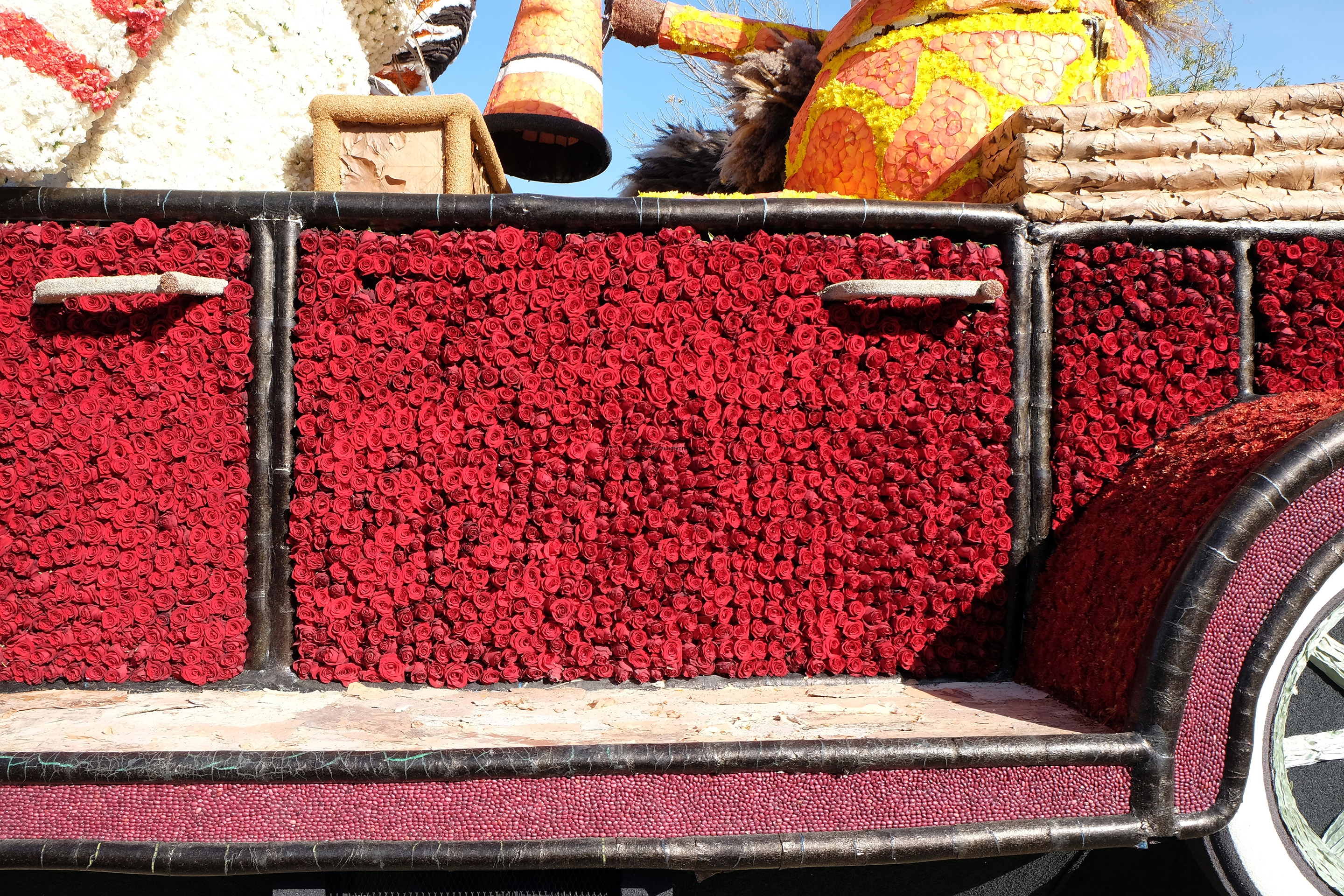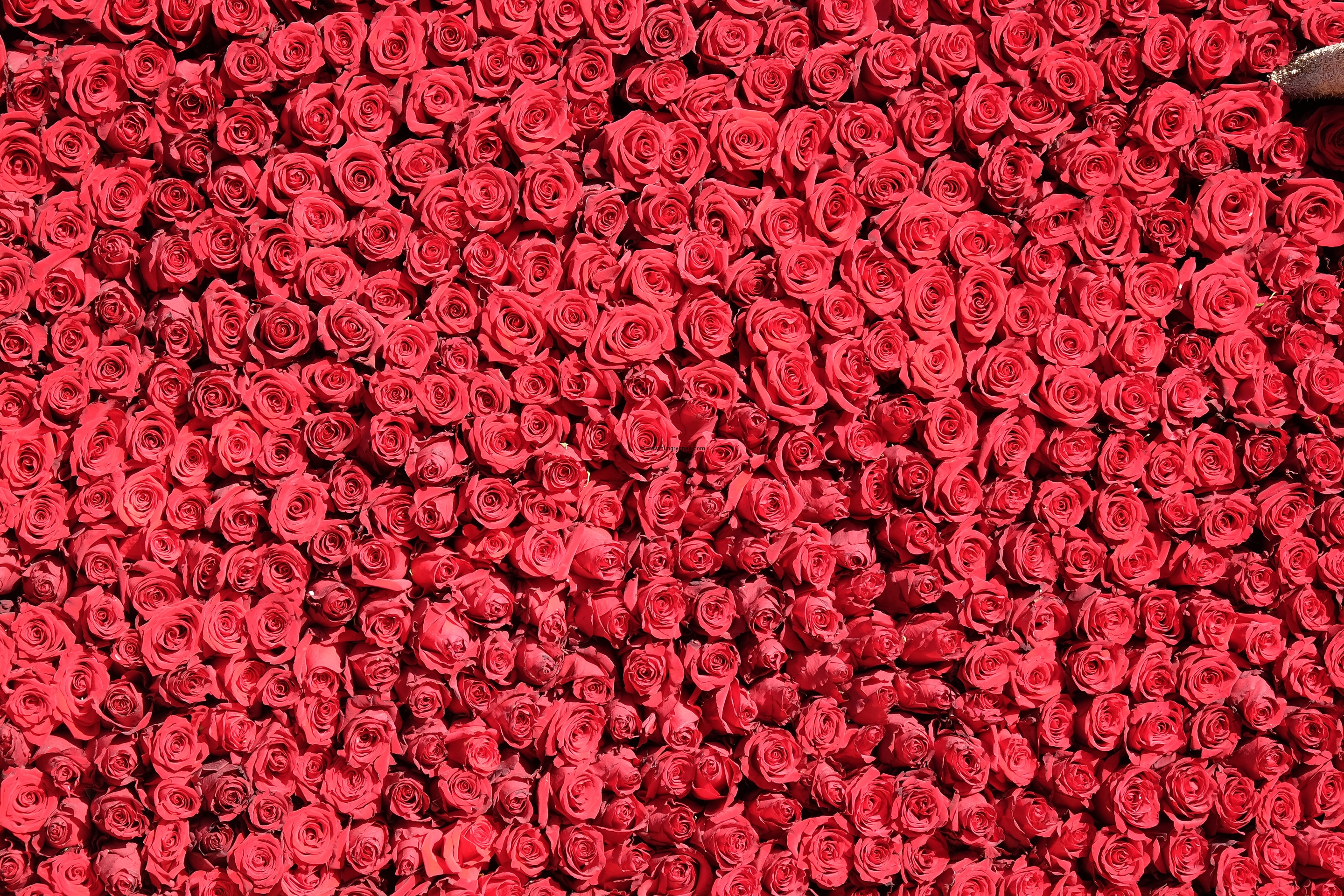 Last year I wrote about attending this Post Parade event and was so inspired and impressed with the experience I just had to come back. Just love to talk to the people in White Coats who know about each detail and meaning behind the floats. The roses are just the beginning. A plethora of flora and fauna cover each magnificent float. This year I saw potatoes and green bell peppers.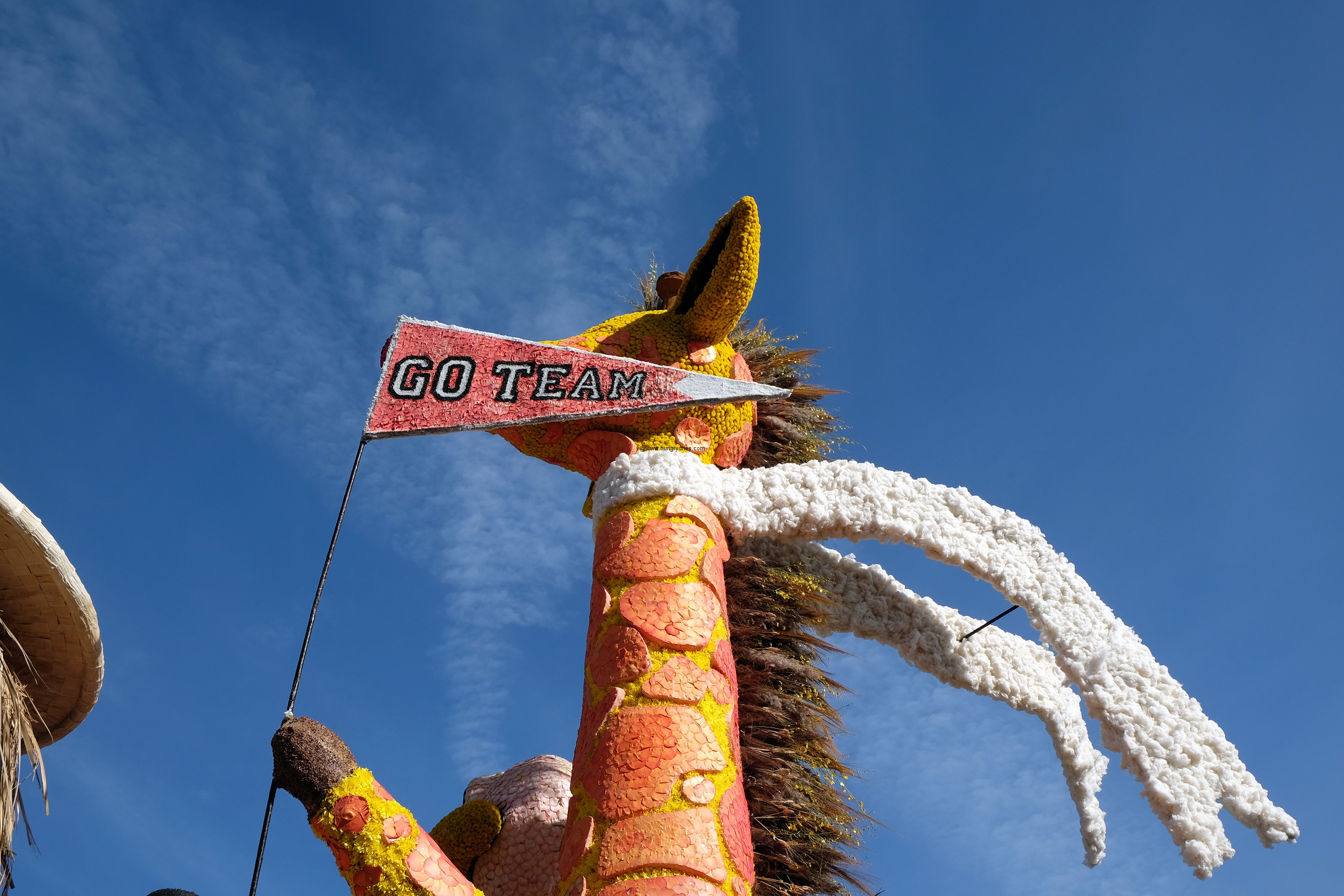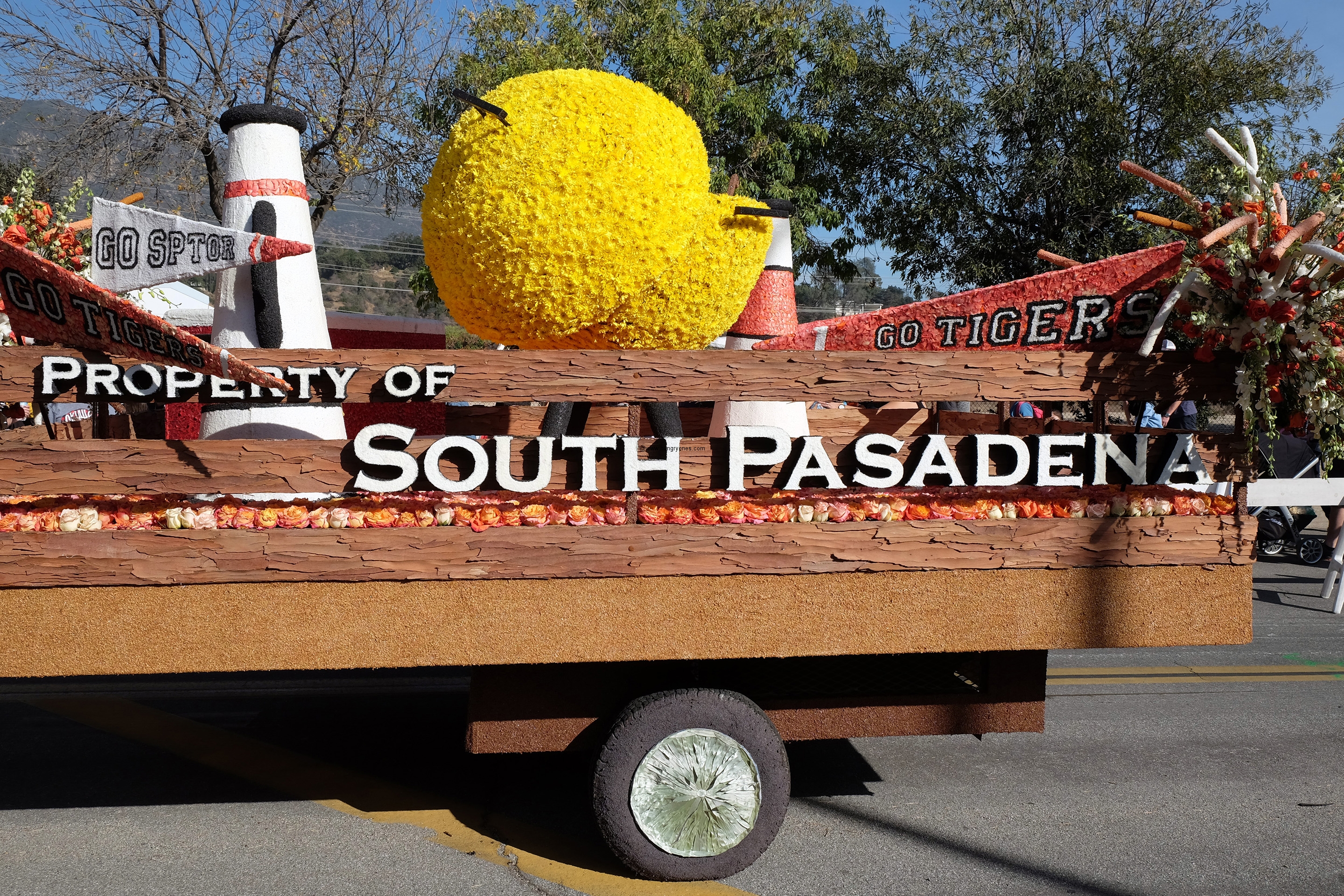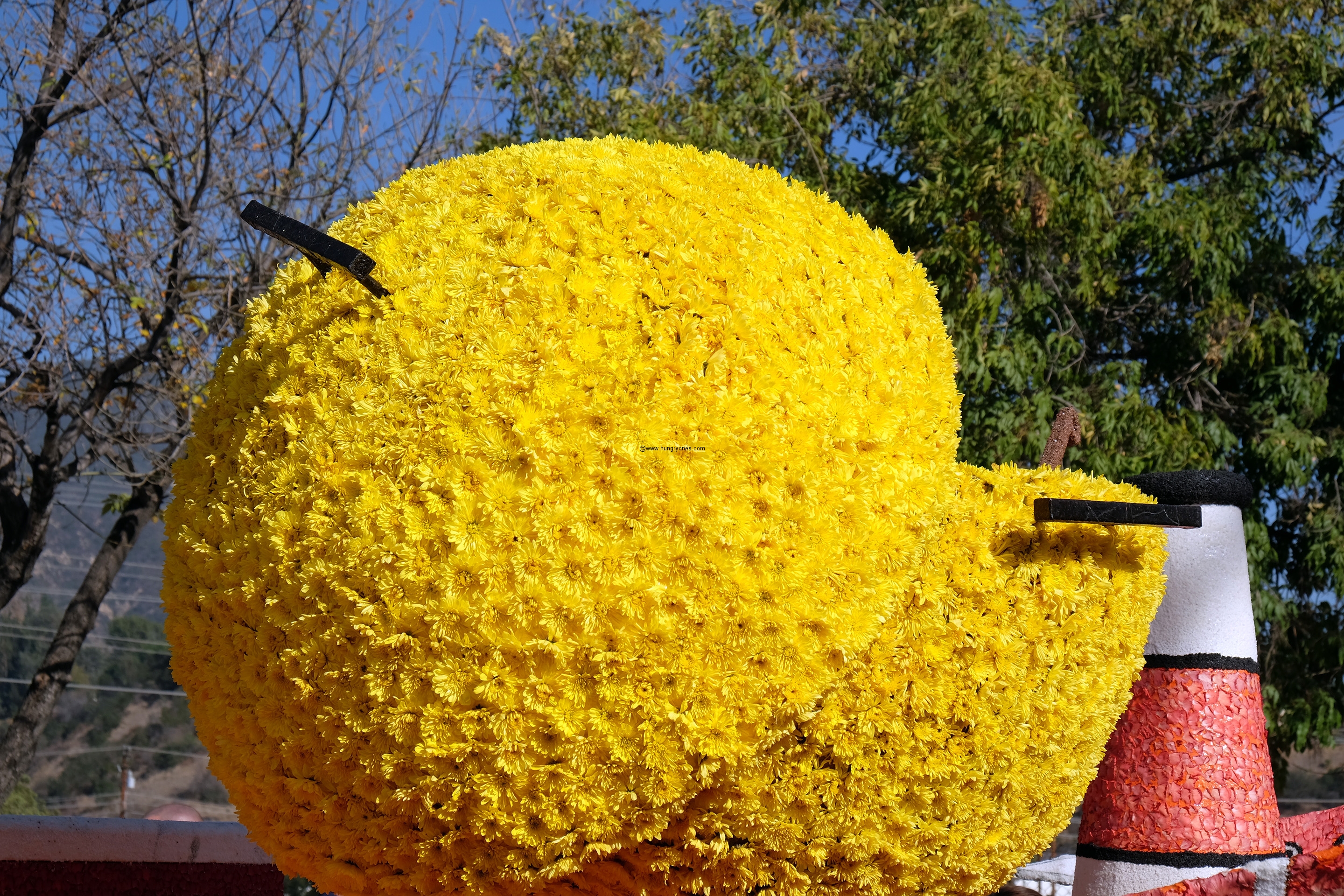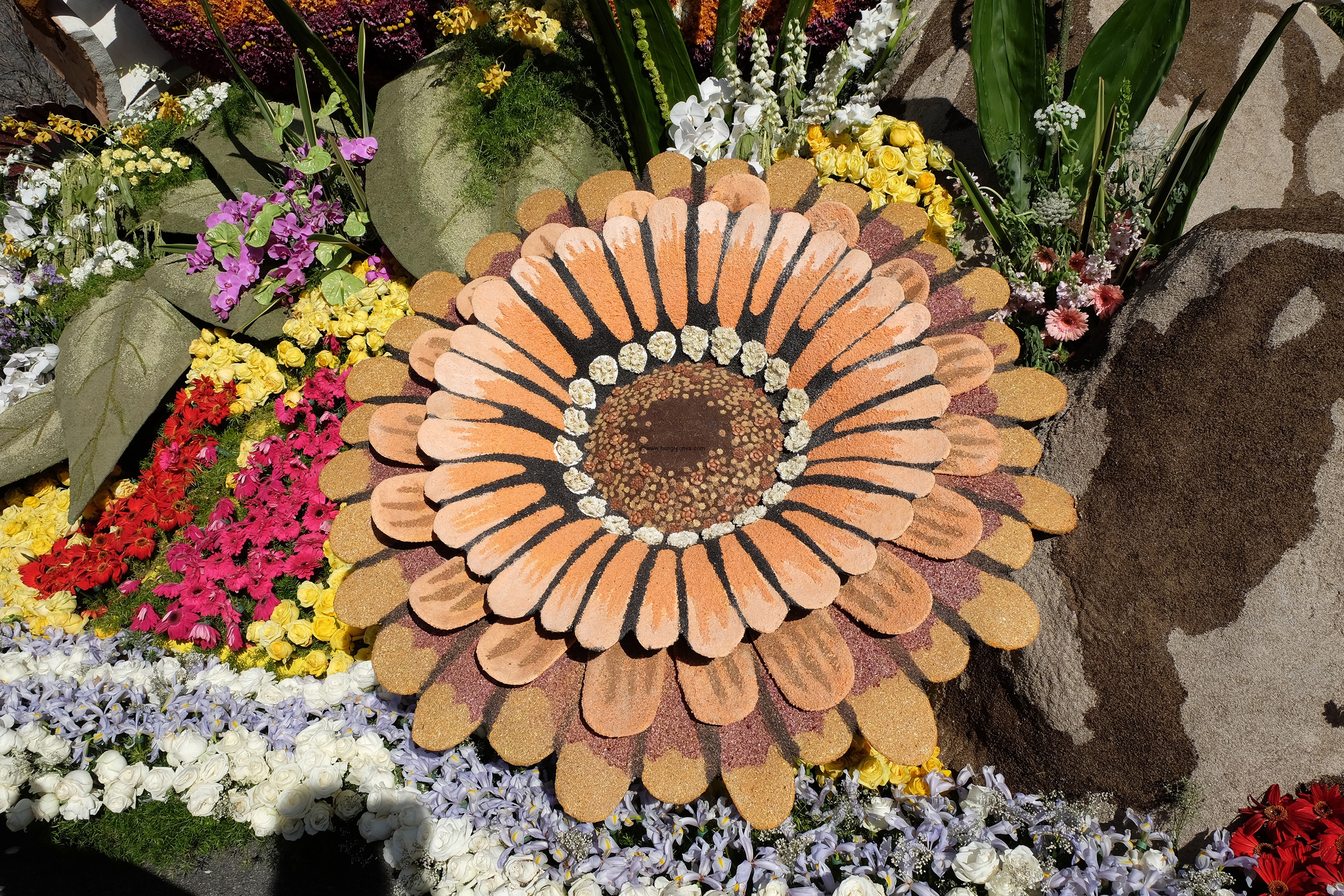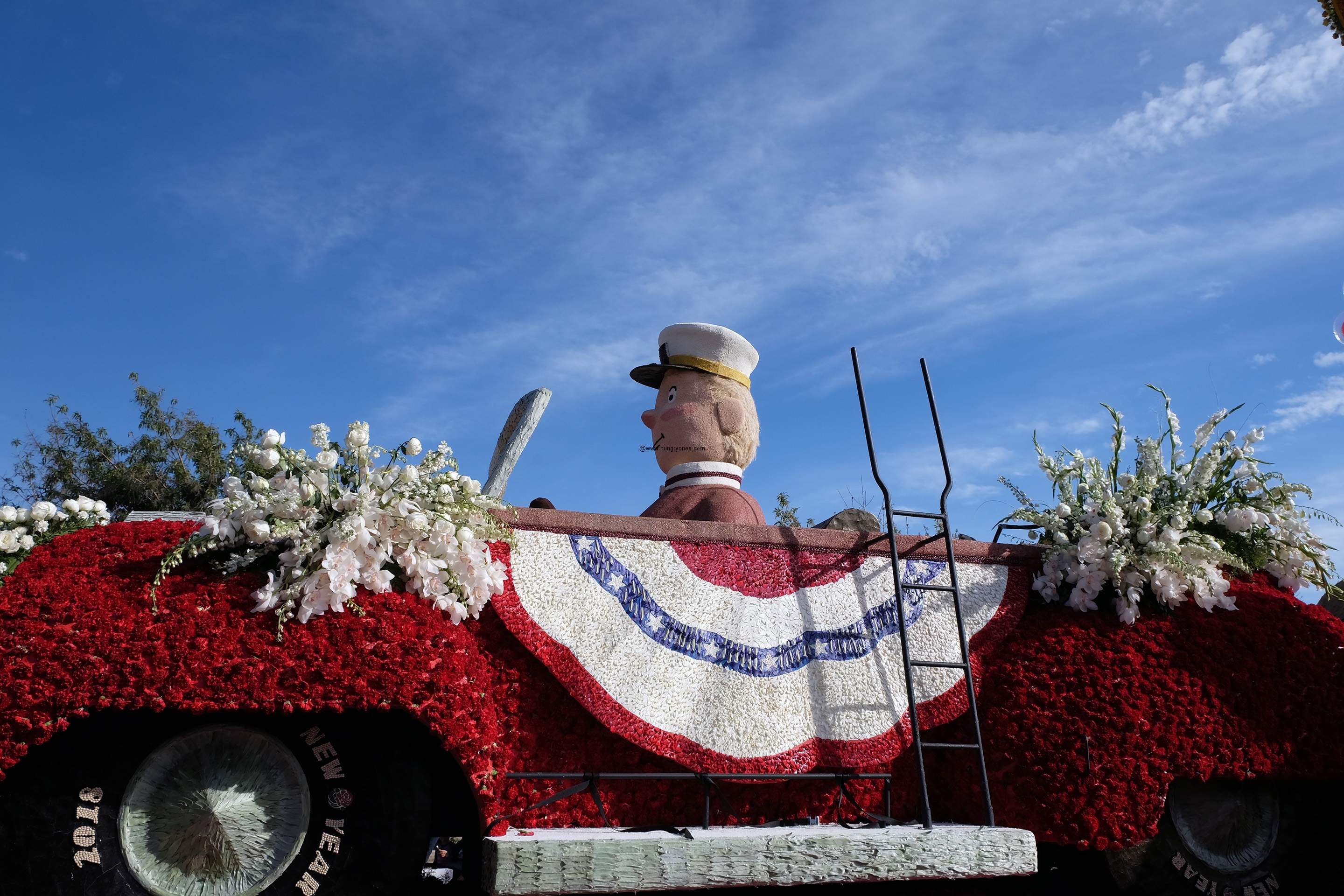 Each year the floats are accessible to the public from January 1st to January 2nd. Tickets are $15.  per person and can be purchased before you board the free shuttle or online with Sharp Seating Company. I highly recommend using the free shuttle service since close parking is really hard to find. The free shuttle/parking locations: Rose Bowl Stadium Lot B and Pasadena City College: 1570 E. Colorado Blvd. (enter off Del Mar Blvd. or Bonnie near corner of Hill Ave.)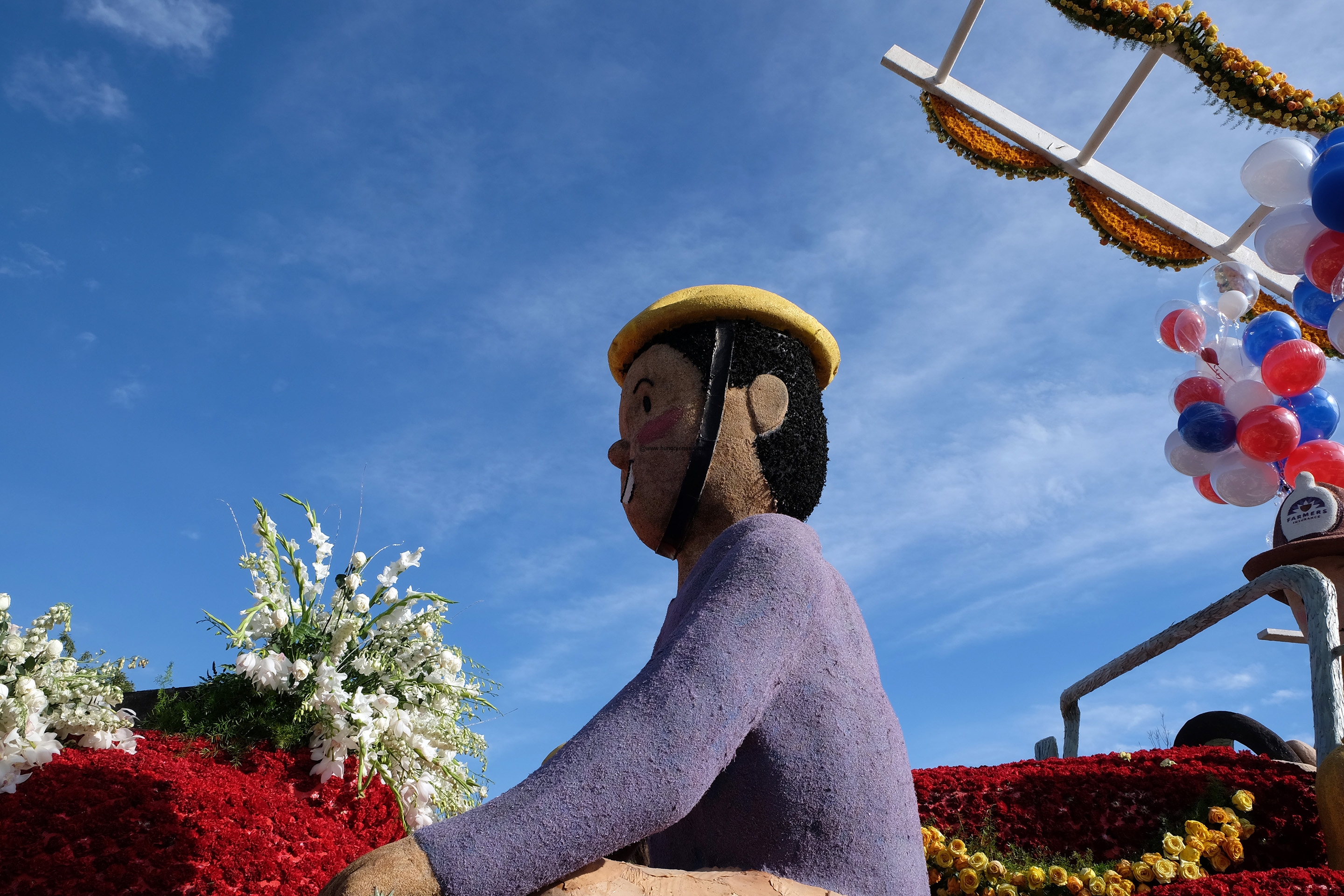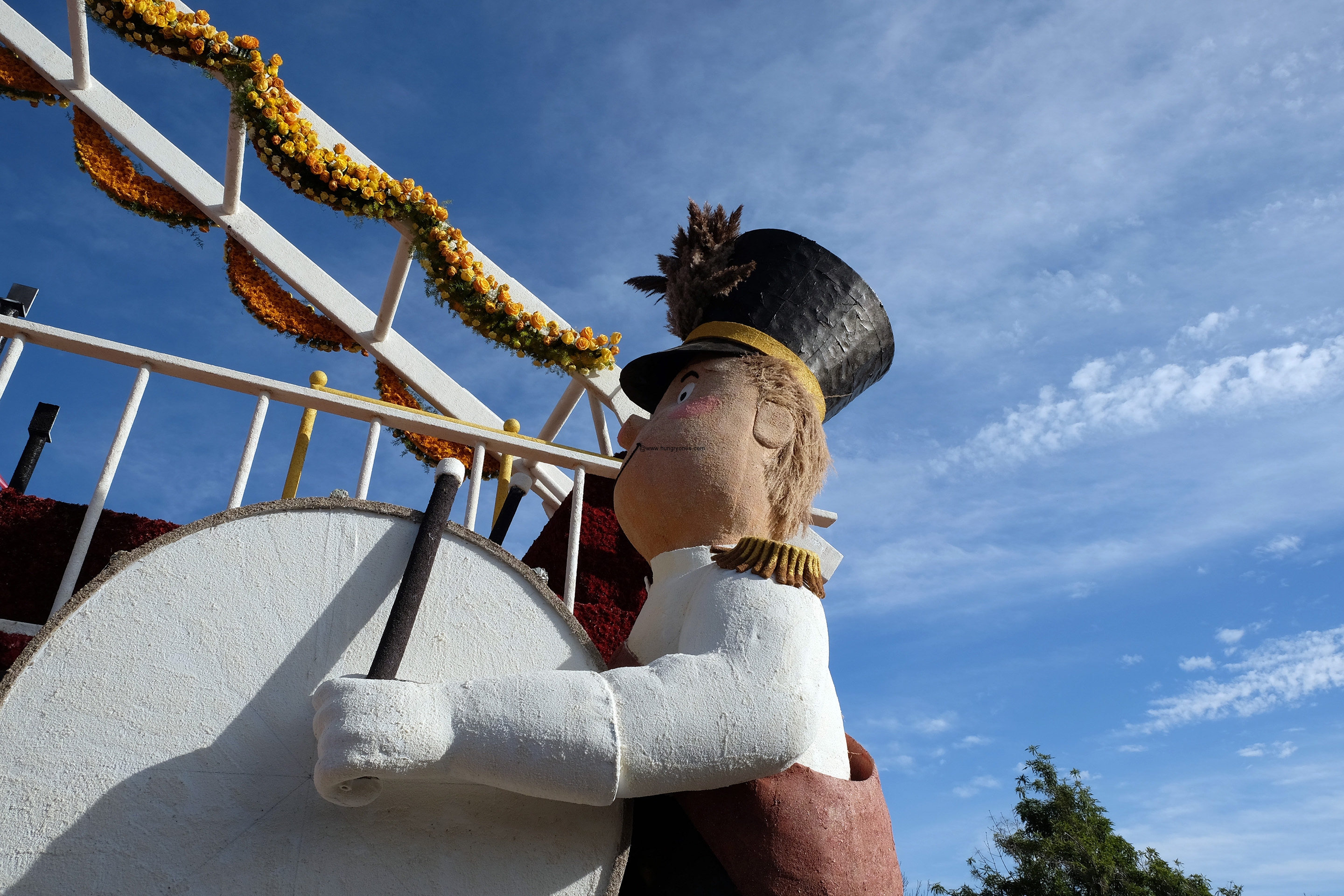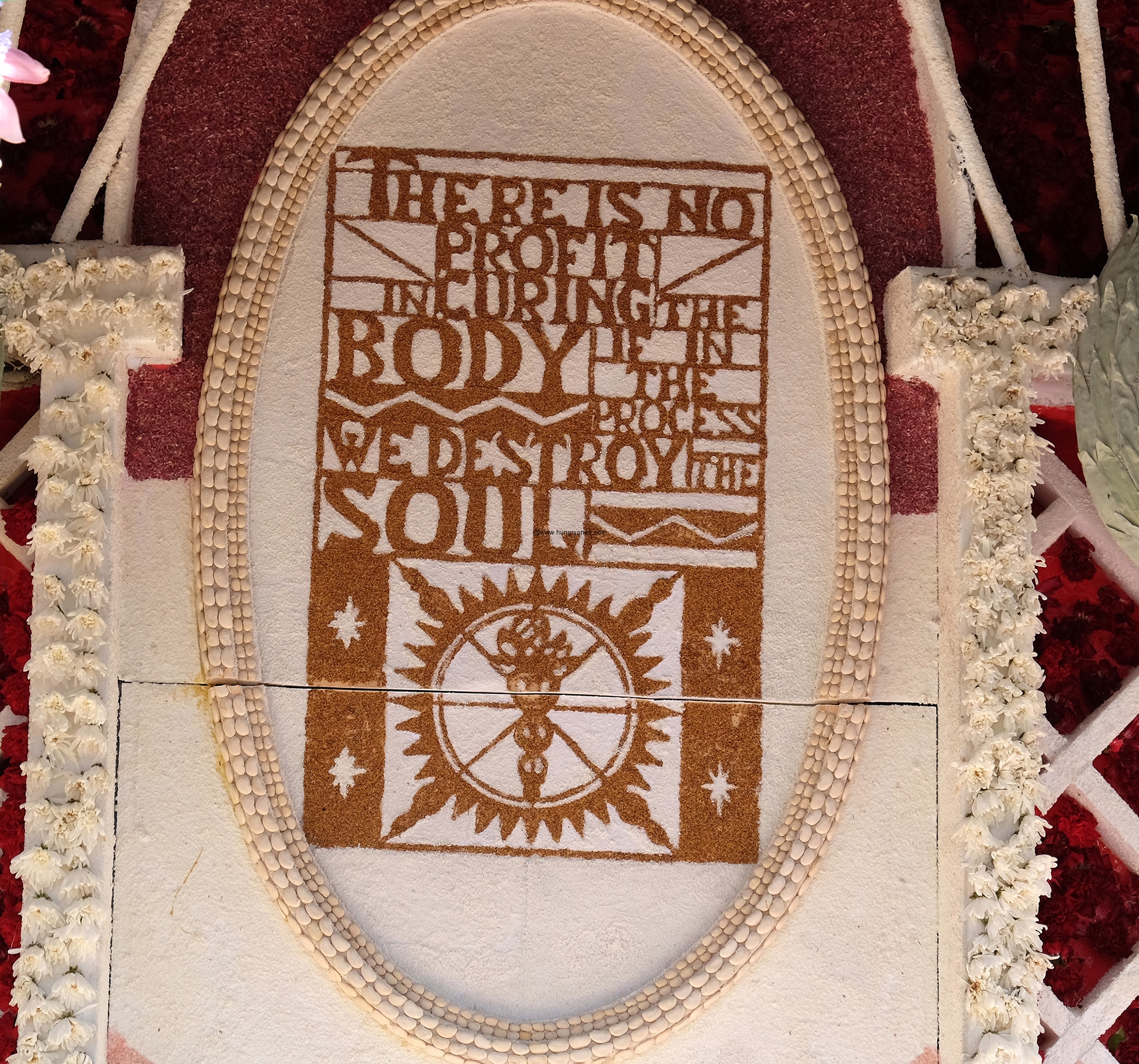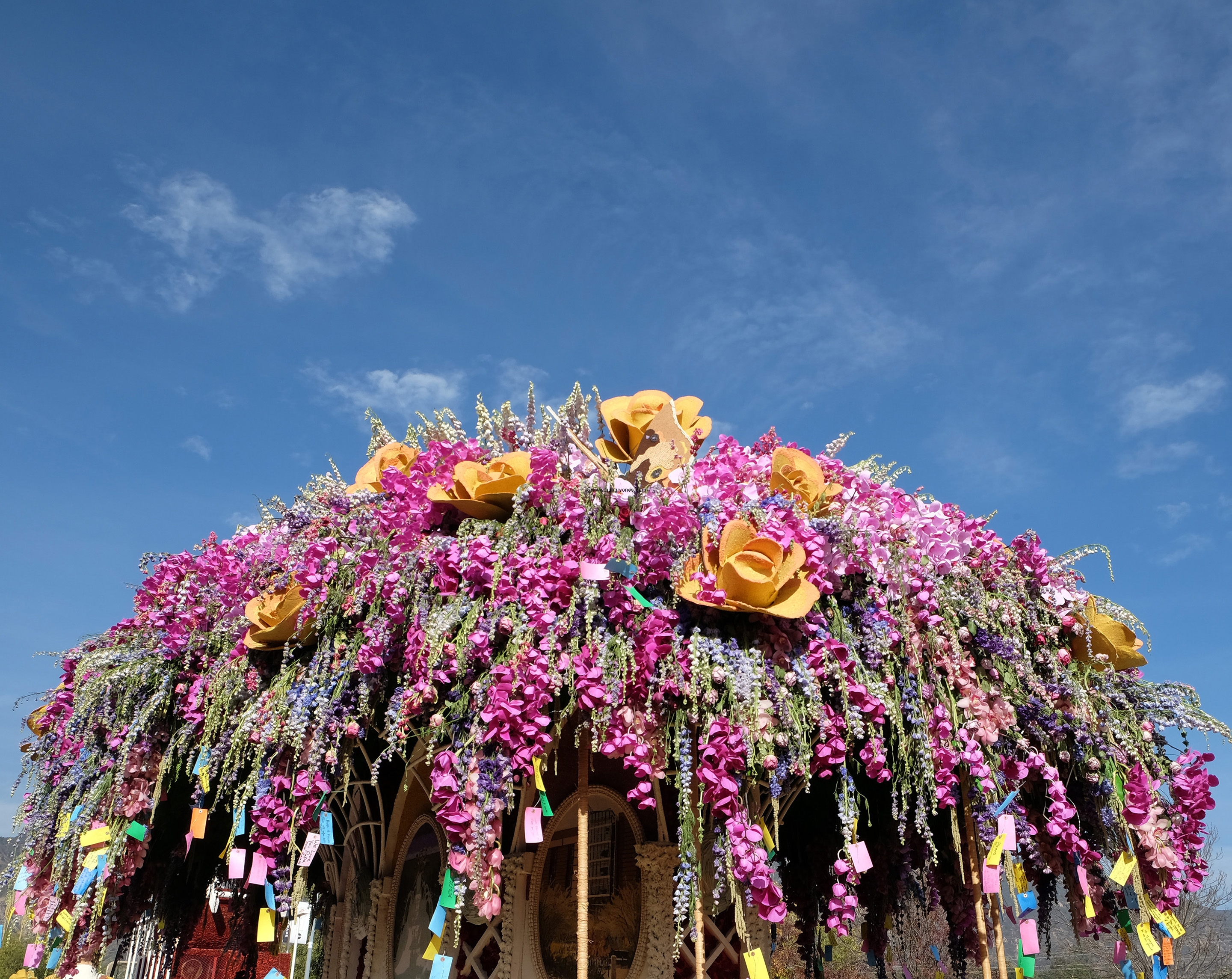 ADA accessible parking location: Victory Park Recreation Center: 2575 Paloma St. (enter off Paloma St. from N. Altadena Dr.) MTA fee based shuttle service is offered from the Sierra Madre Villa Gold Line Station to the Post Parade venue.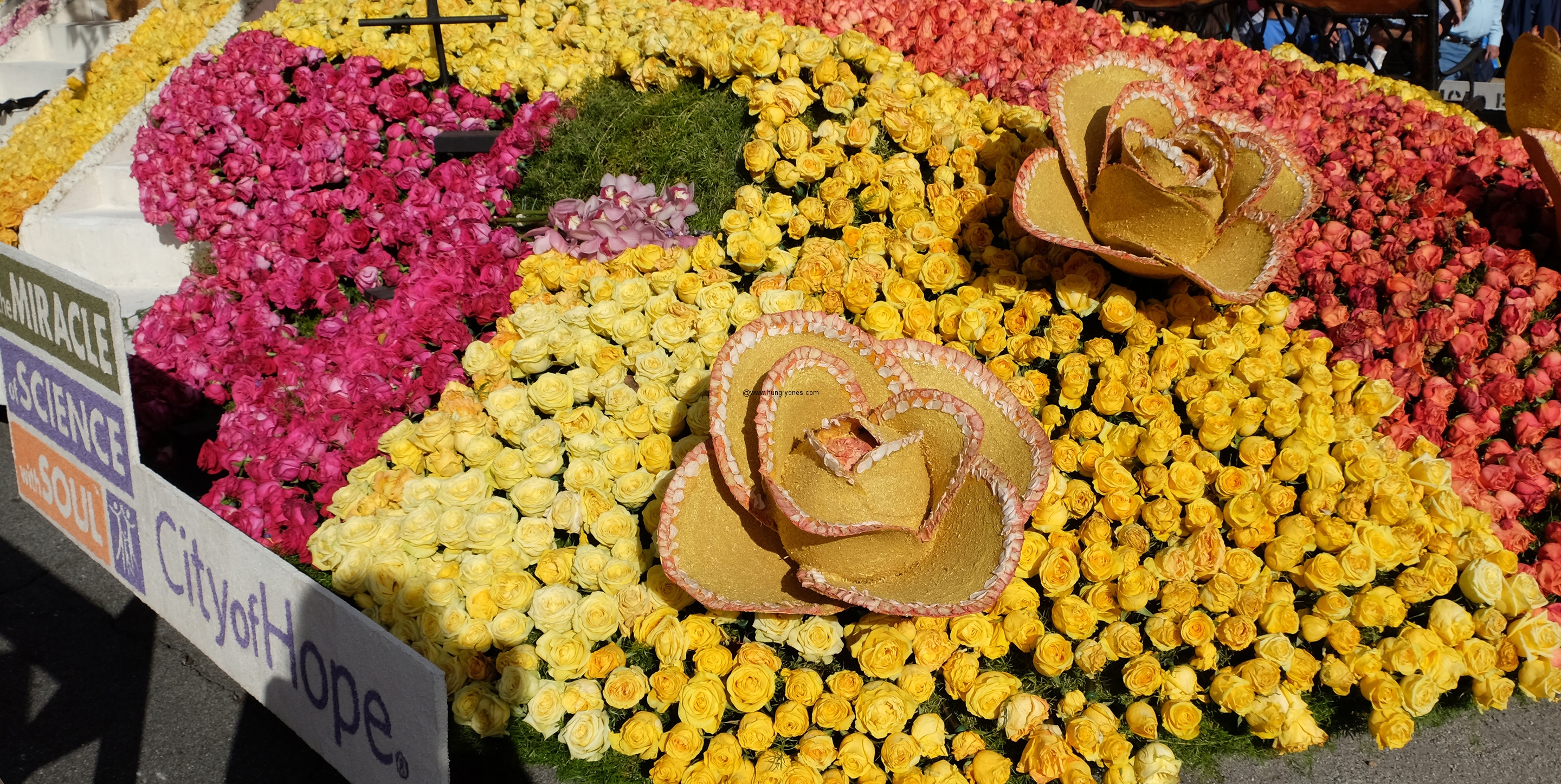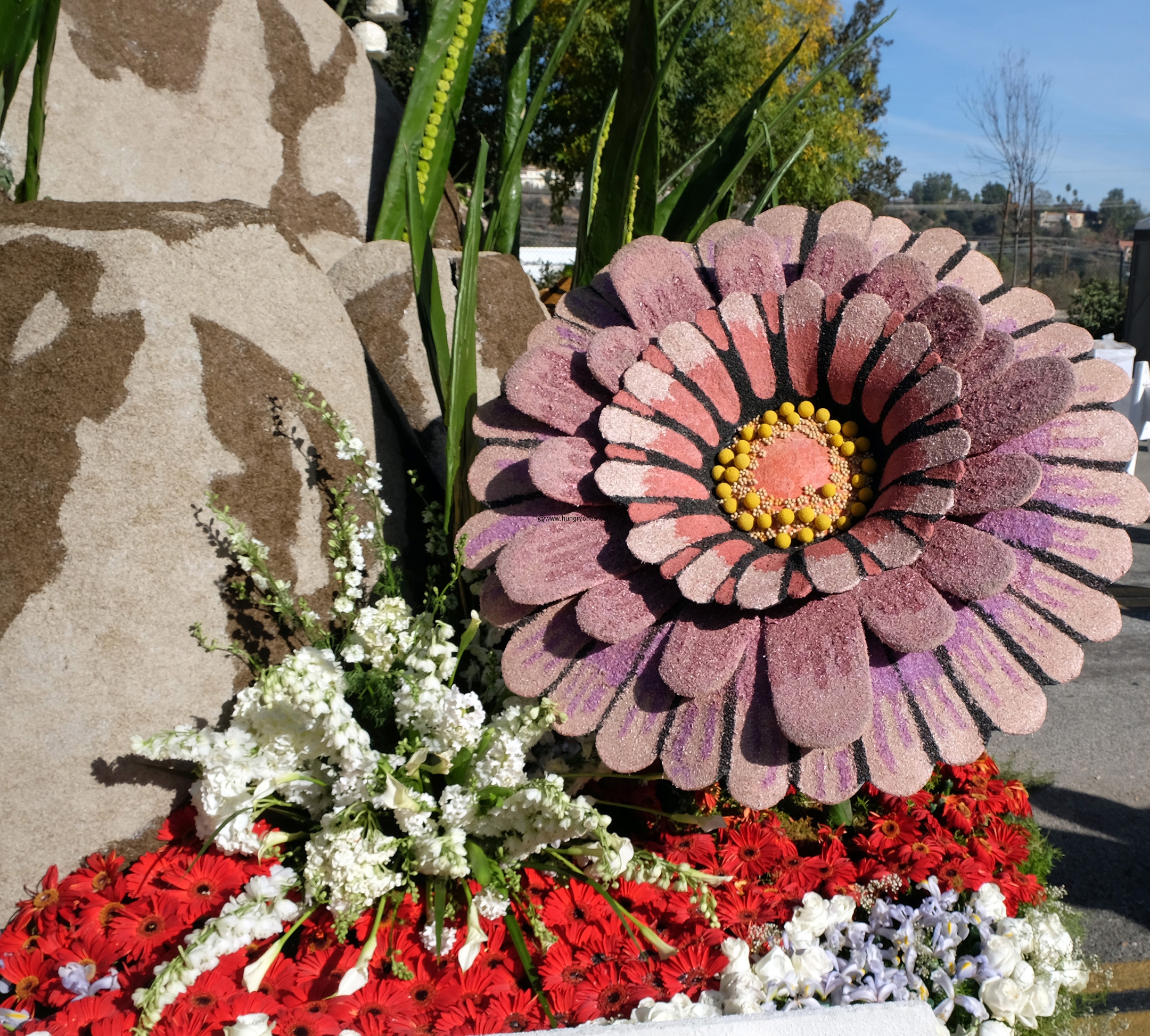 There are rows of port-a potty's located throughout the venue. They provide hand sanitizer as well. Food vendor carts are easy to find. Some carry soda or water. A diet soda is a welcome addition for me. Usually we just wait until we leave to find a local restaurant to eat at. American Beauty had a kiosk and they were giving out free pasta. One pack per person, whoo hoo!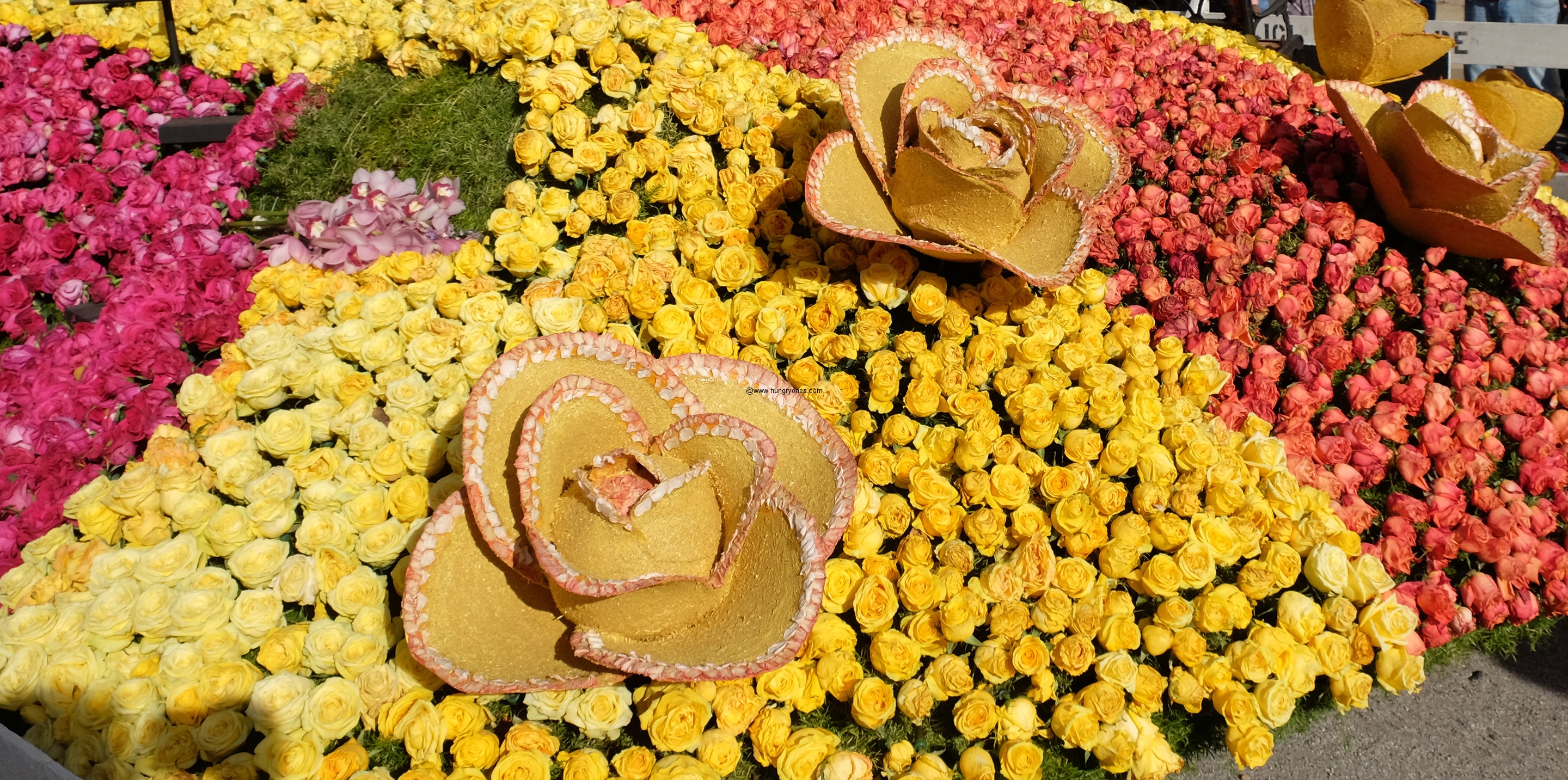 This post will be split up into six separate chapters. Since I literally took more than a few hundred pictures.
Main entrance at: E Washington Blvd & E Sierra Madre Blvd, Pasadena, CA 91107