We visited Gus's after attending the Rose Parade Post Parade.
It was nearby and highly recommended by my friend Steve.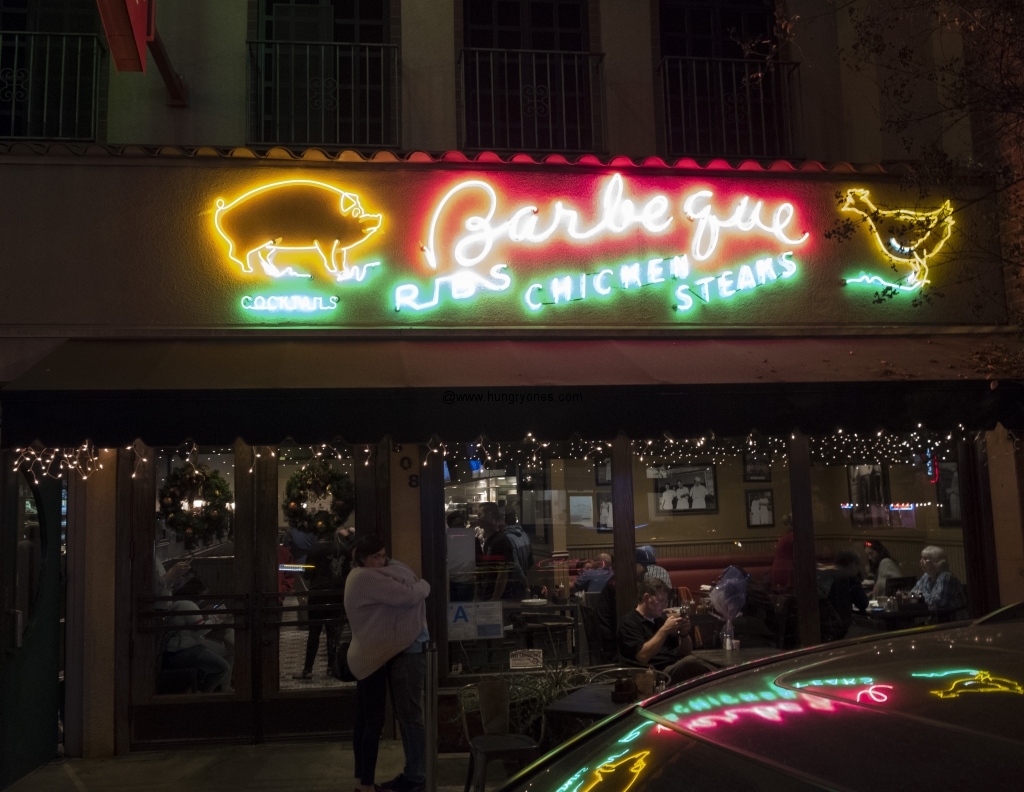 Lovely neon greeted guests outside.  Sweet scent of bbq is inside.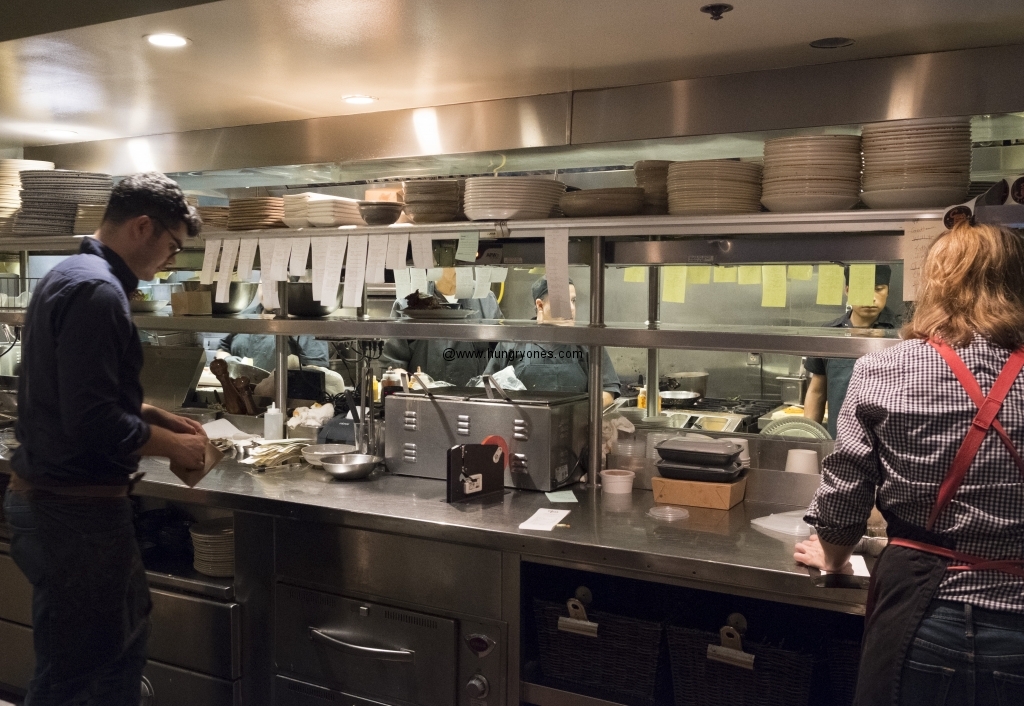 From the bar I see them heating up ribs on the grill.  The pecan wood smoker is hidden.  Gus's is fancy looking and could have been a steakhouse.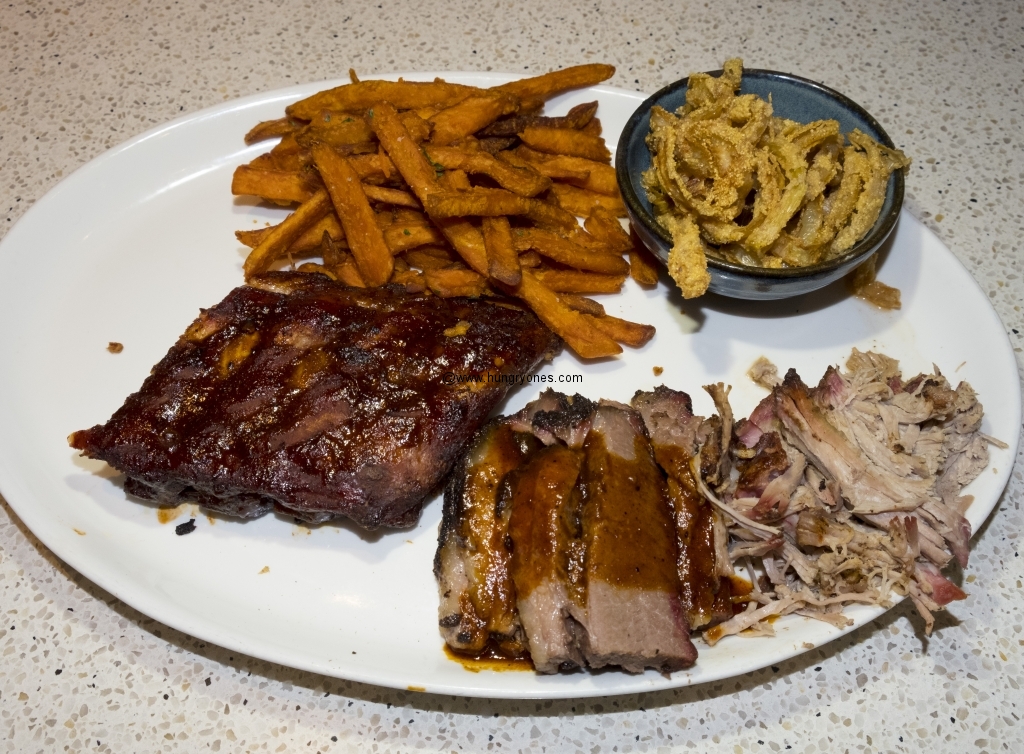 I try the combo with baby back ribs.  Sweet potato fries are hot, crispy, and full of sweet potato flavor.  Onion straws have a light onion flavor but could use a little more seasoning.  Baby back ribs has sweet flavors from the caramelized bbq sauce.  Pork is tender and full of smoky flavor.  These ribs are great and my fav part of the combo.  Beef brisket is tender and full of smoky flavor.  I was impressed how they got so much smoky flavor without drying the beef out.  Pulled pork was tender and full of smoky flavor but a little dry.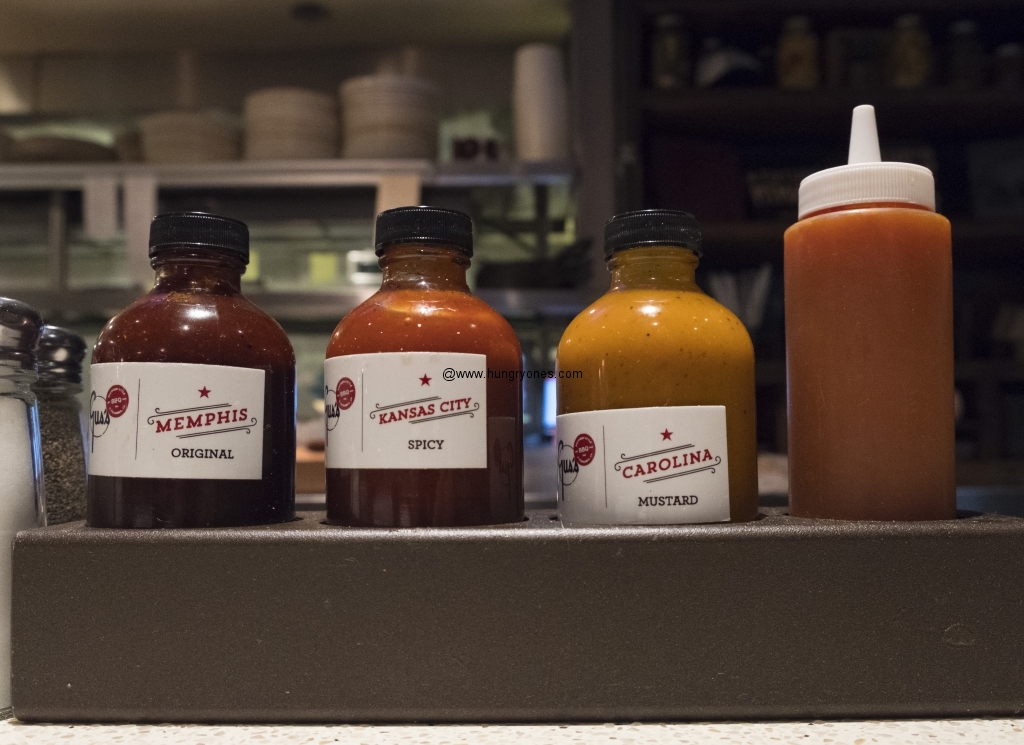 Adding the Memphis bbq sauce fixed that and gave the pulled pork a sweet flavor.  Really good sauce with some complex flavors to it in addition to the sweetness.
I loved the bbq.  Next time I might try the fried chicken or fried catfish.
Gus's Barbeque
808 Fair Oaks Ave
South Pasadena, CA 91030
(626) 799-3251