Darkness and fire is how this ends.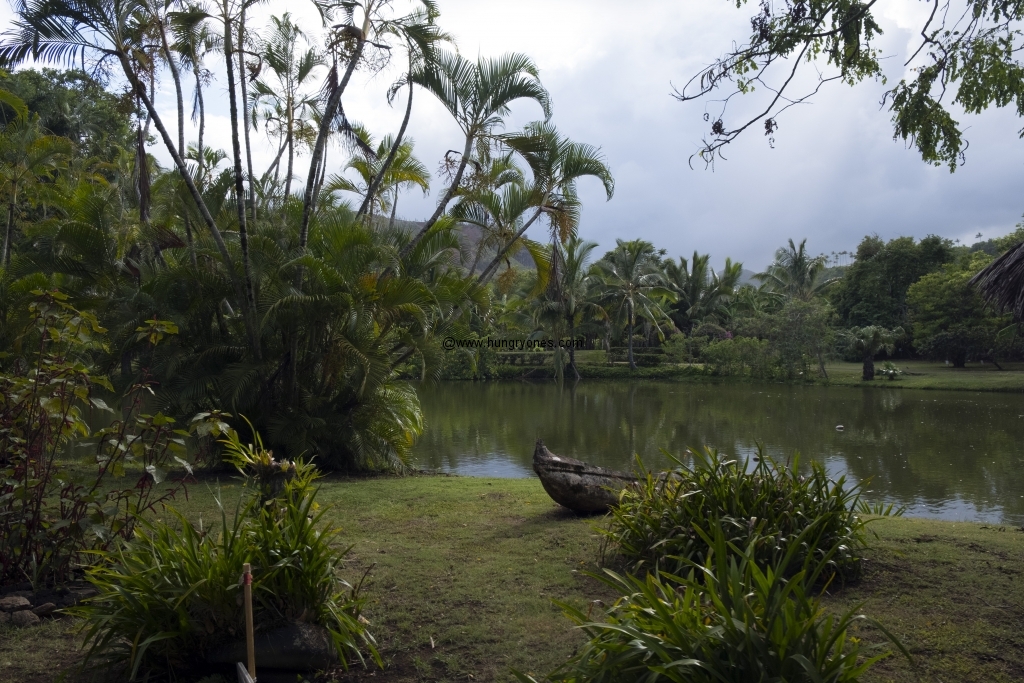 I visited a luau on my first visit to Hawaii.  In the beginning one of the owners takes us on a tour of the garden and tells about how the Smith family began having luau's on the property.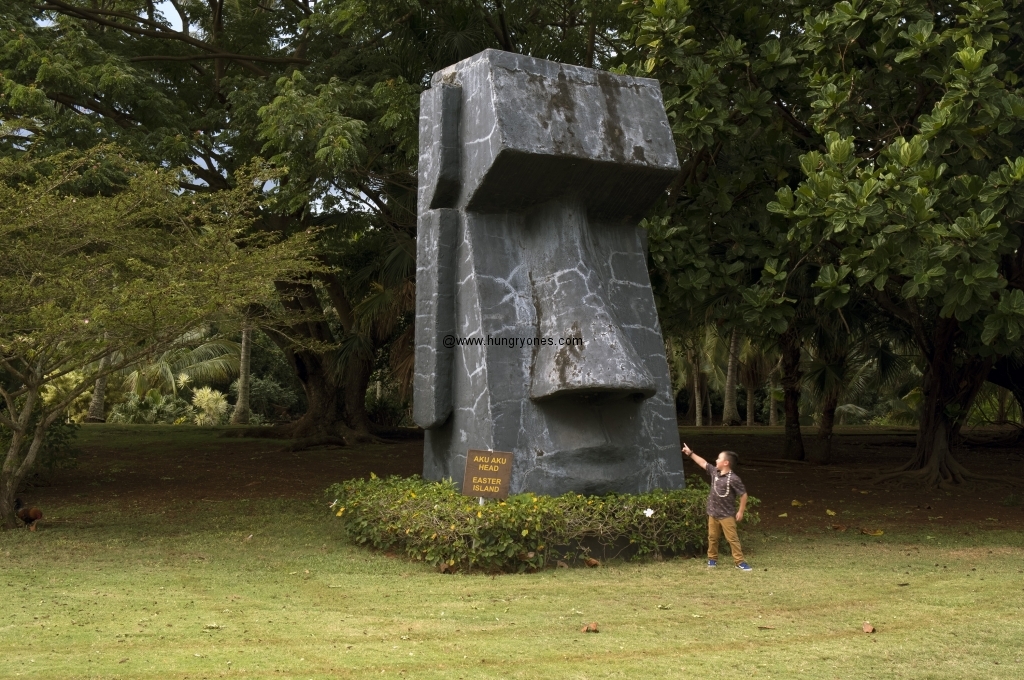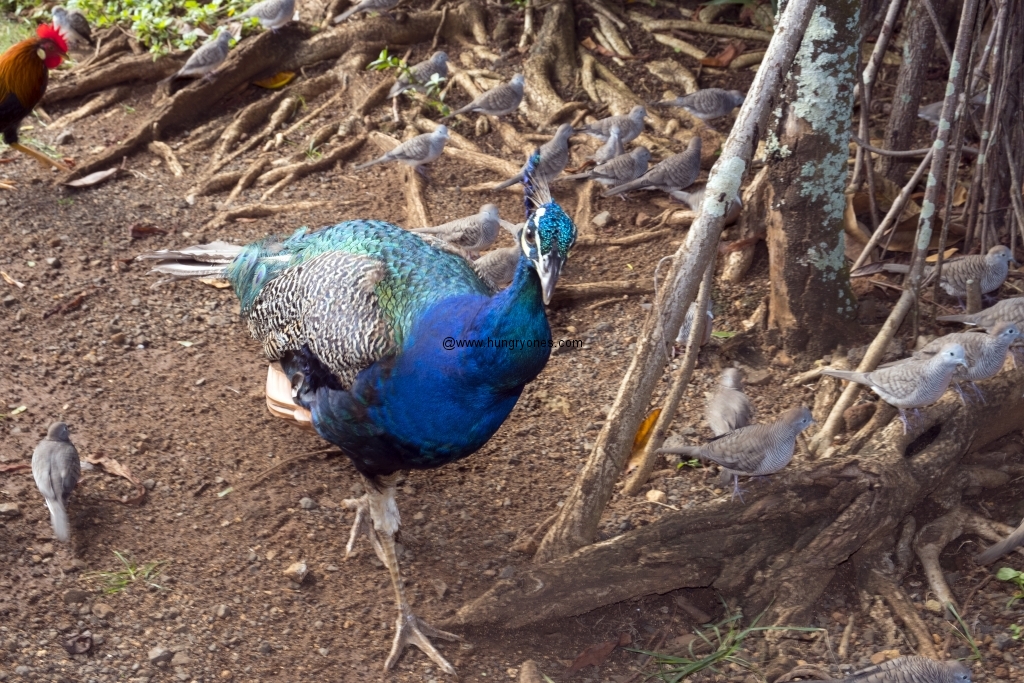 Afterwards we walked around the grounds and got close with all the cool plants and birds.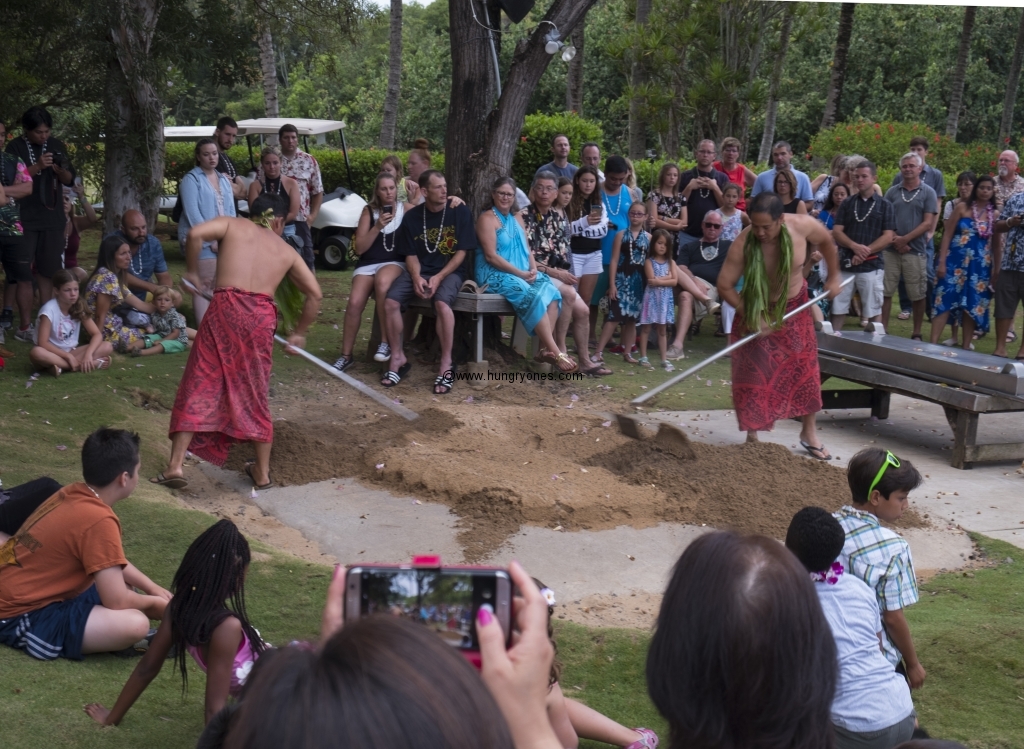 A horn blows to assemble us around an imu oven. There is a ceremony to unearth a pig from the imu oven in the ground.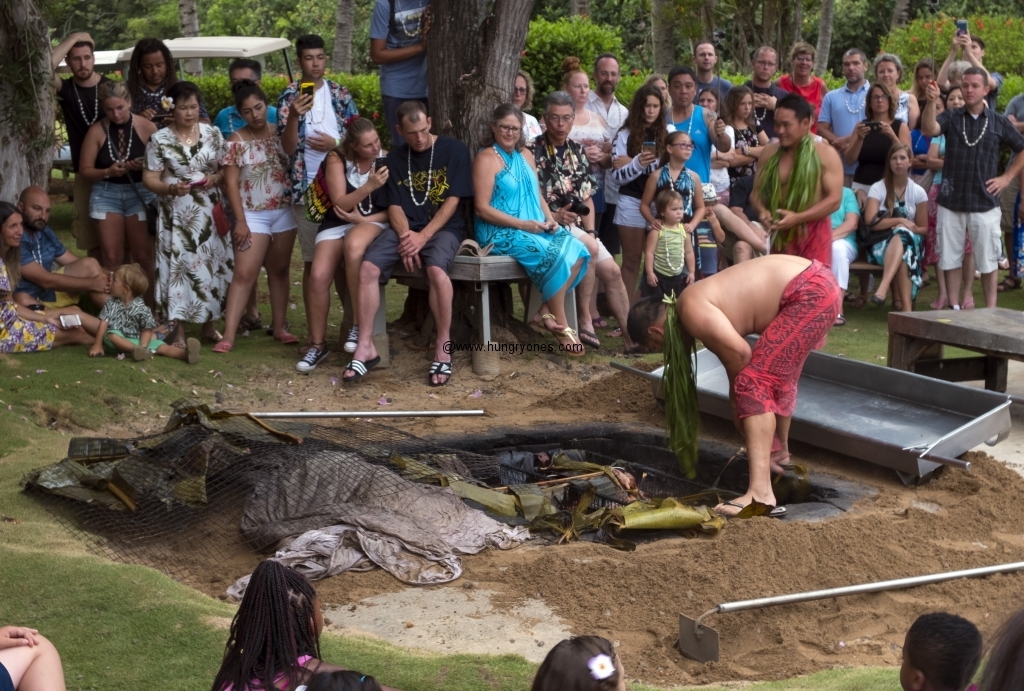 The pig was buried earlier to cook with hot rocks and wrapped in banana and ti leaves.  Ironwood is burned to provide most of the heat and to add aroma.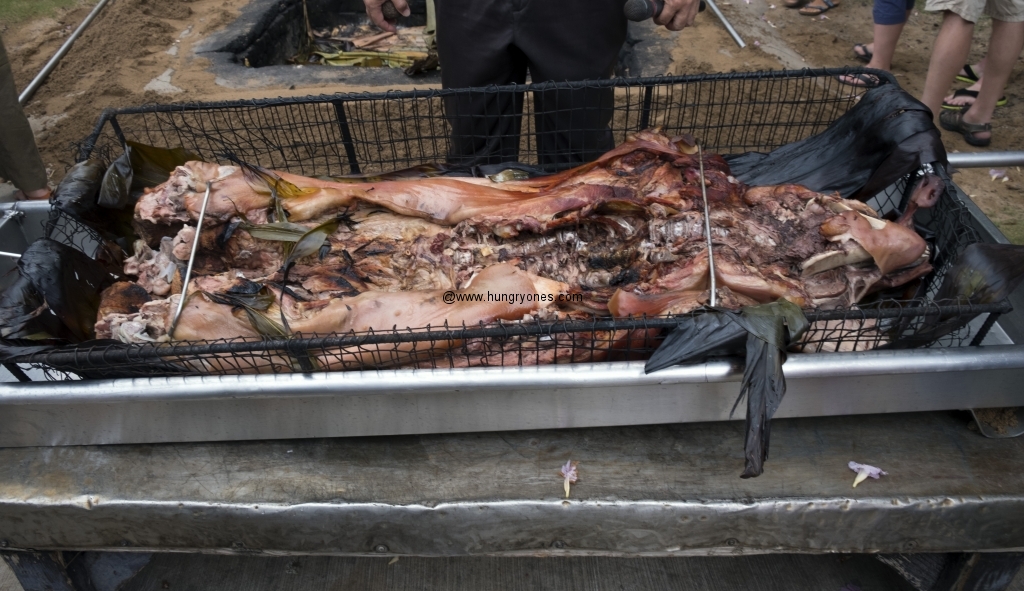 Hawaiian sea salt is the only spice added to the pig.  The resulting kalua pork was tender, juicy and full of rich flavor.
Delicious kalua pork fresh from an imu oven is one of my favorite parts of a luau as it's the only place I know of to get kalua pork prepared this way.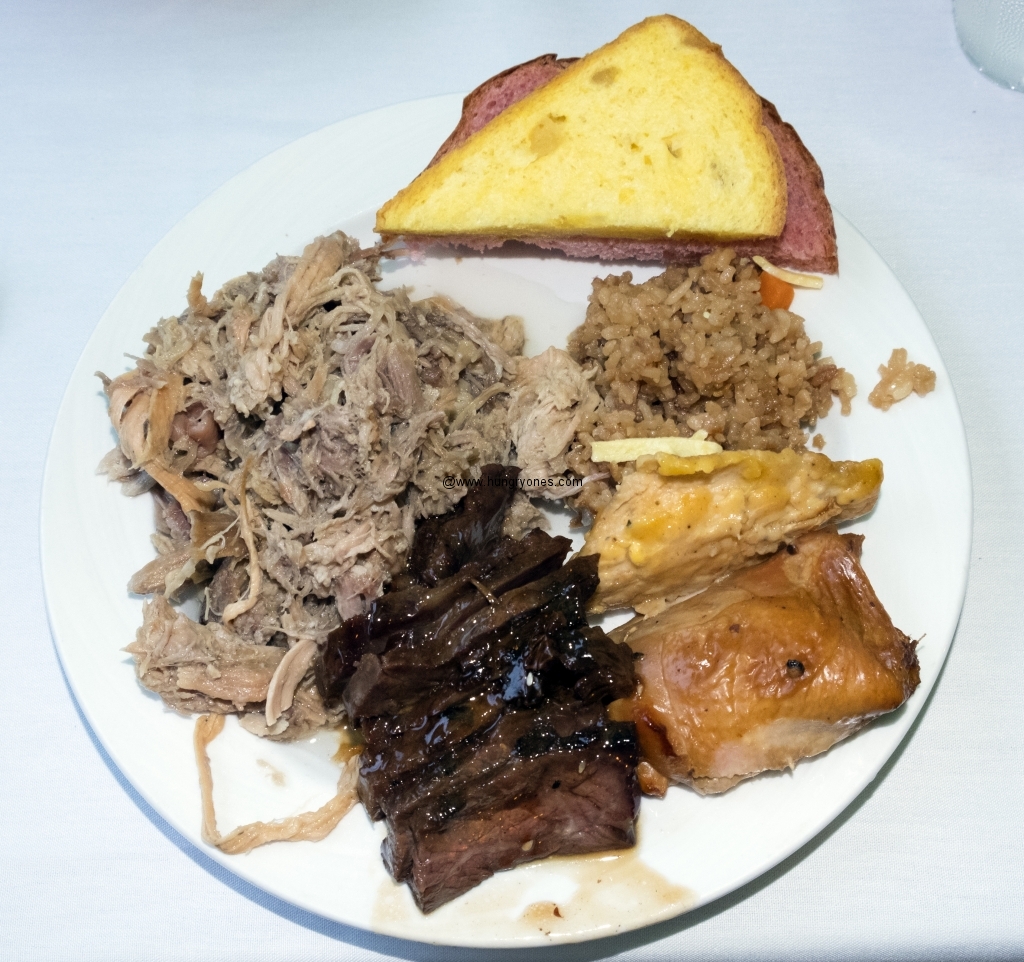 The buffet was all you can eat and I started with a sample plate then I loaded up with kalua pork.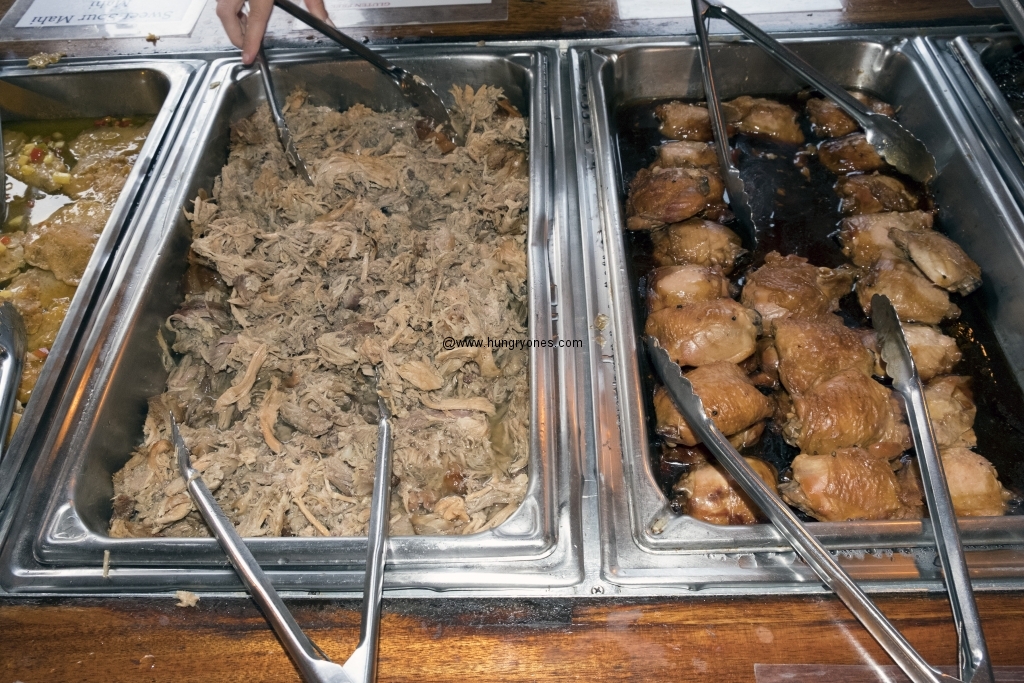 Kalua pork was melt in your mouth tender and juicy.  There was that awesome smoky flavor you can only get from a pig smoked all day in a imu oven.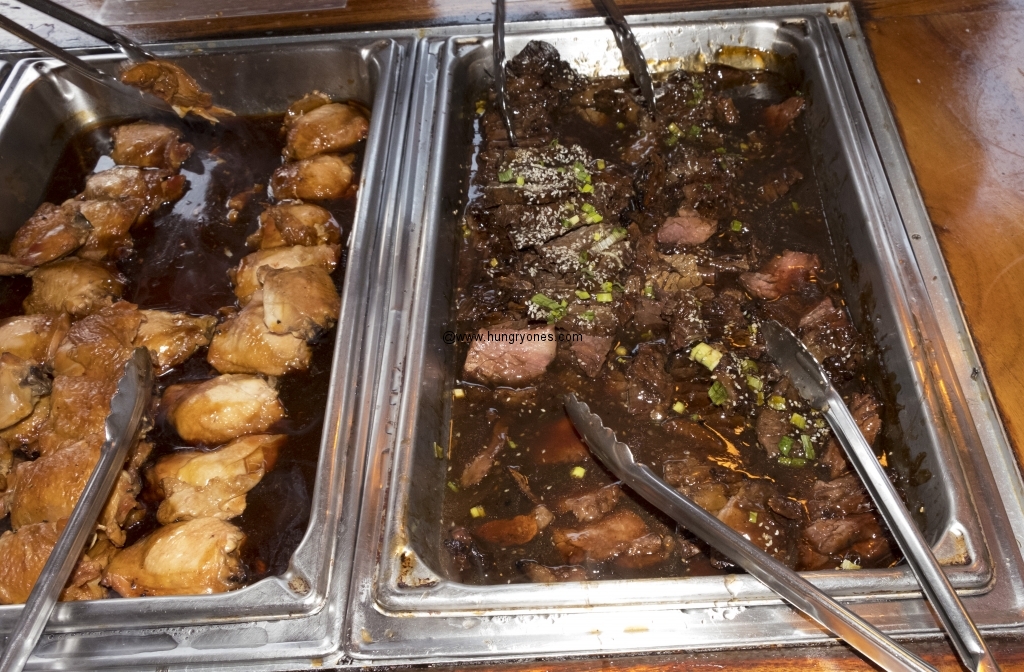 Teriyaki beef was tender, and had a delicious sweet and beefy flavor.  Adobo chicken was good.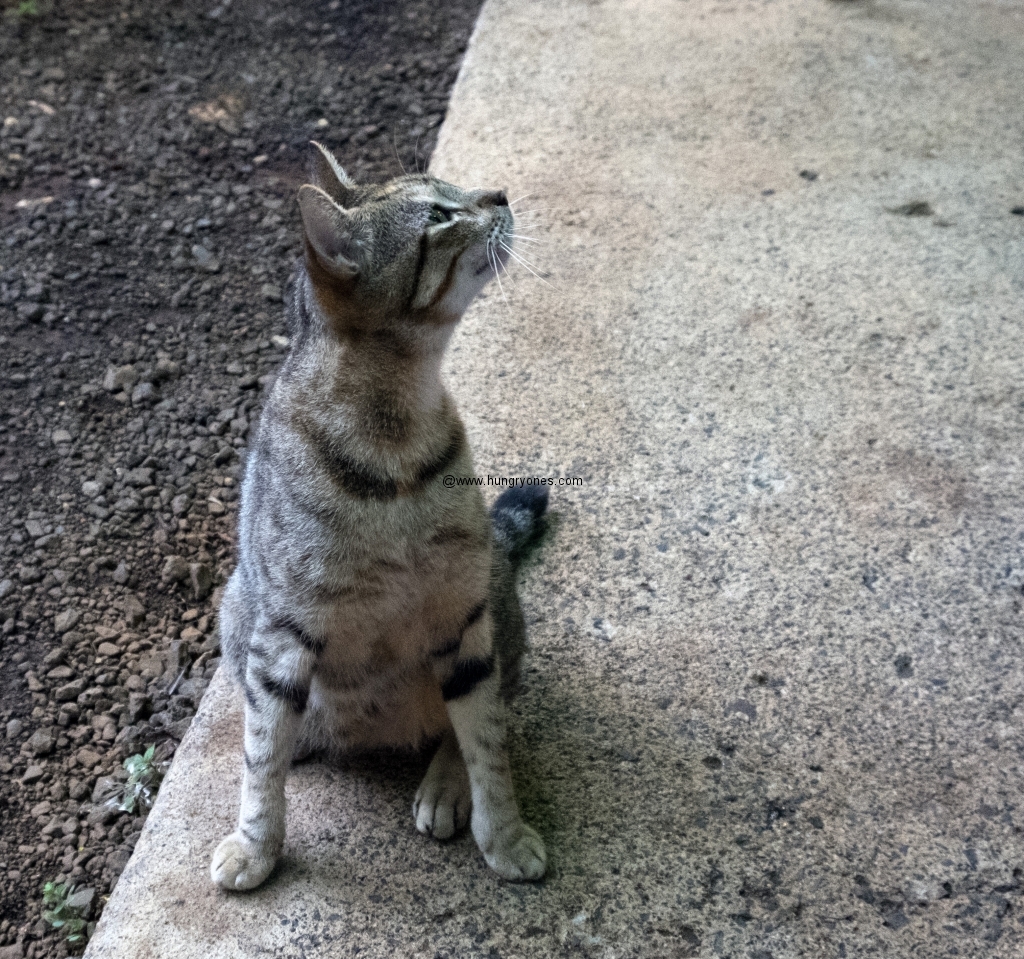 Mahi mahi had a real nice fresh flavor but I don't like sweet and sour sauce so the local cat got a free meal.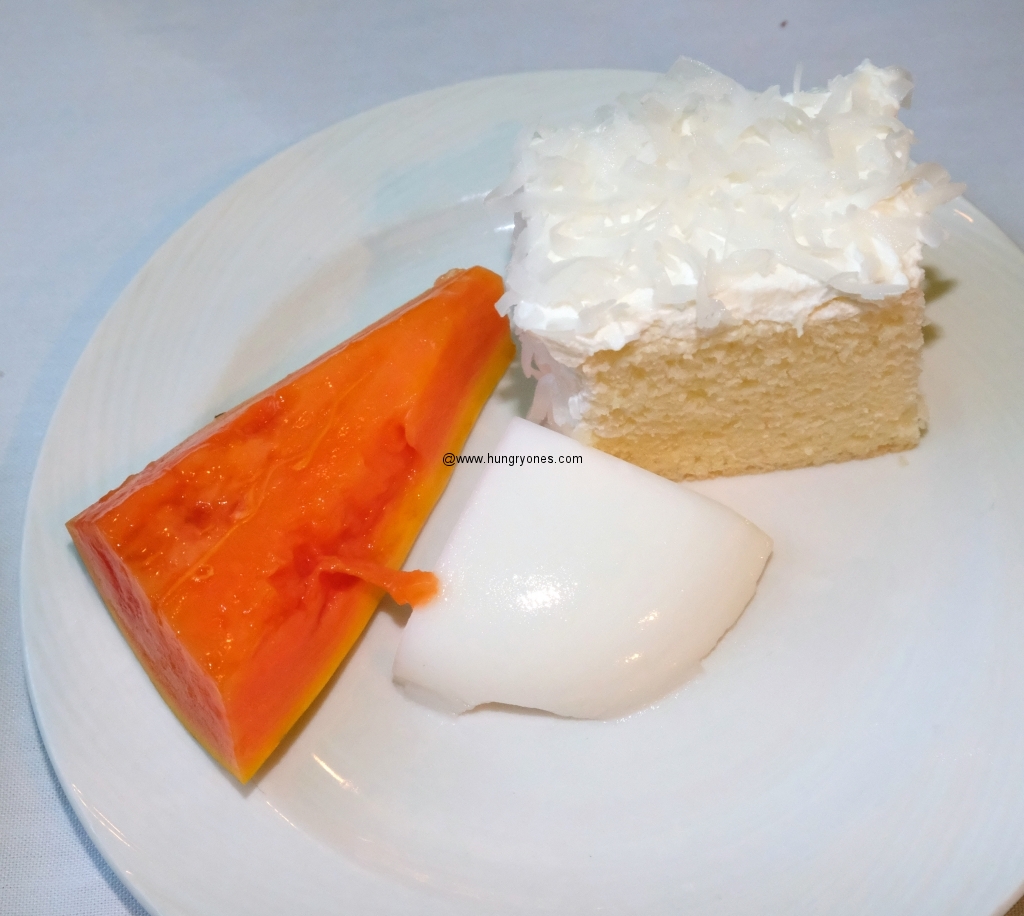 Sweet Hawaiian pineapple + papaya was delicious.  I loved the spongy coconut cake but did not care for the frosting.  Haupia had a jello like texture which I loved but the flavor was not quite the same as Helena's in Oahu which is my gold standard.
After that great meal it was time for the show.  There were beautiful dances by hula girls, many island dances and at the end fire dancing.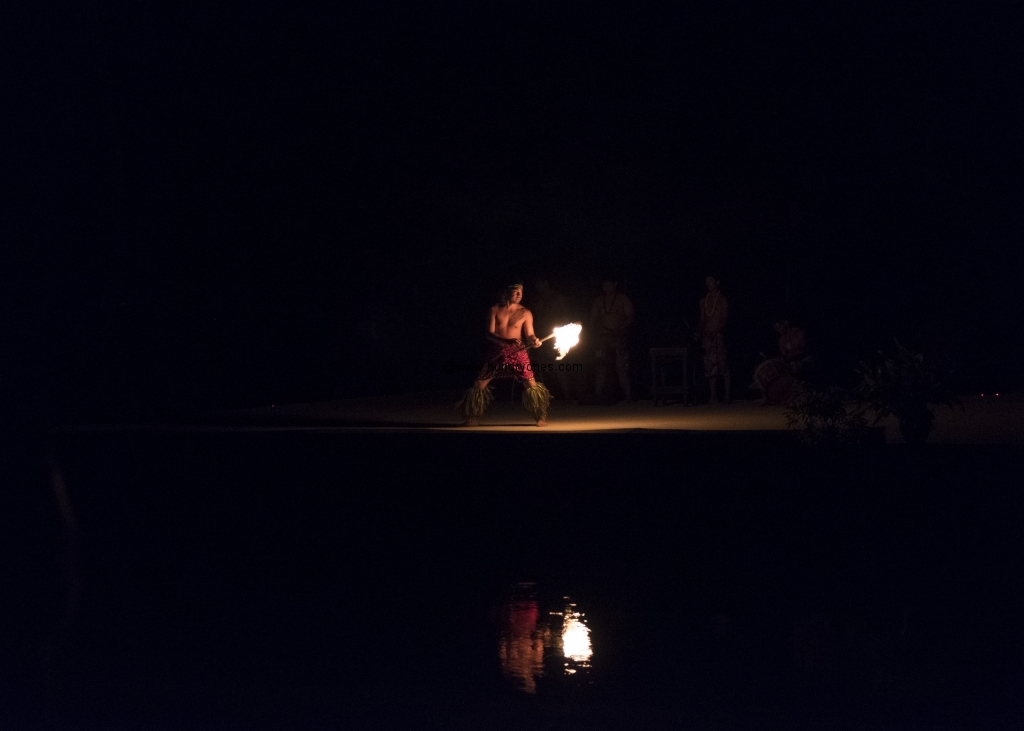 It was amazing how the fire dancer was one with the flame and together they bonded and thrilled the crowd.  All too soon the show was over and we followed the flames back to our car.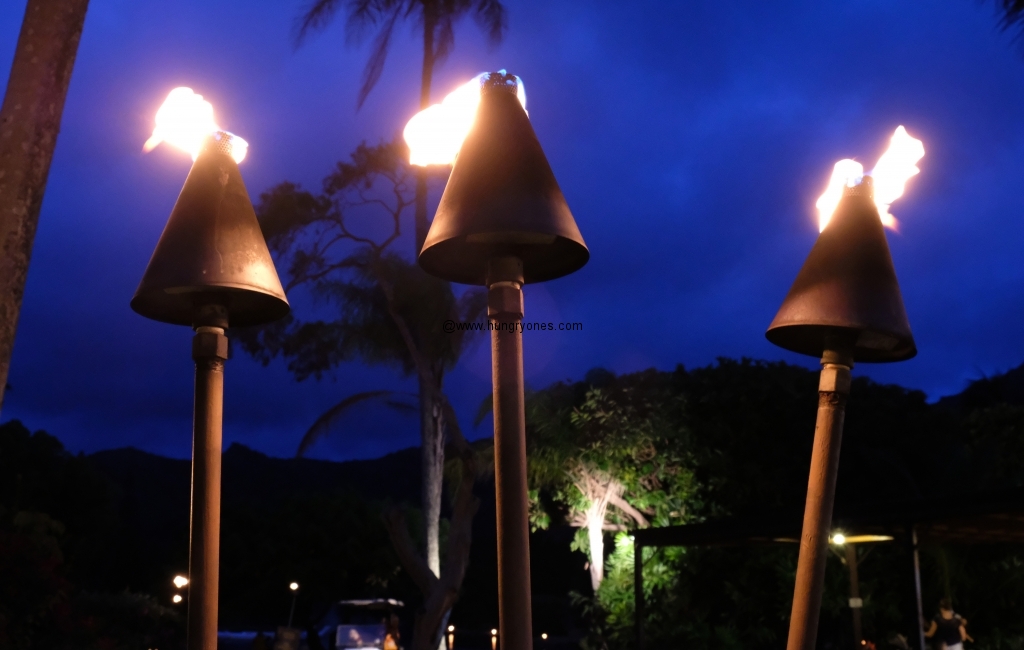 I hope to return and enjoy another luau in paradise.
Smith's Tropical Paradise Luau
3-5971 Kuhio Hwy
Kapaa, HI 96746
(808) 821-6895