Thick beef patties were cooking on the flattop.  One of those beauties was mine.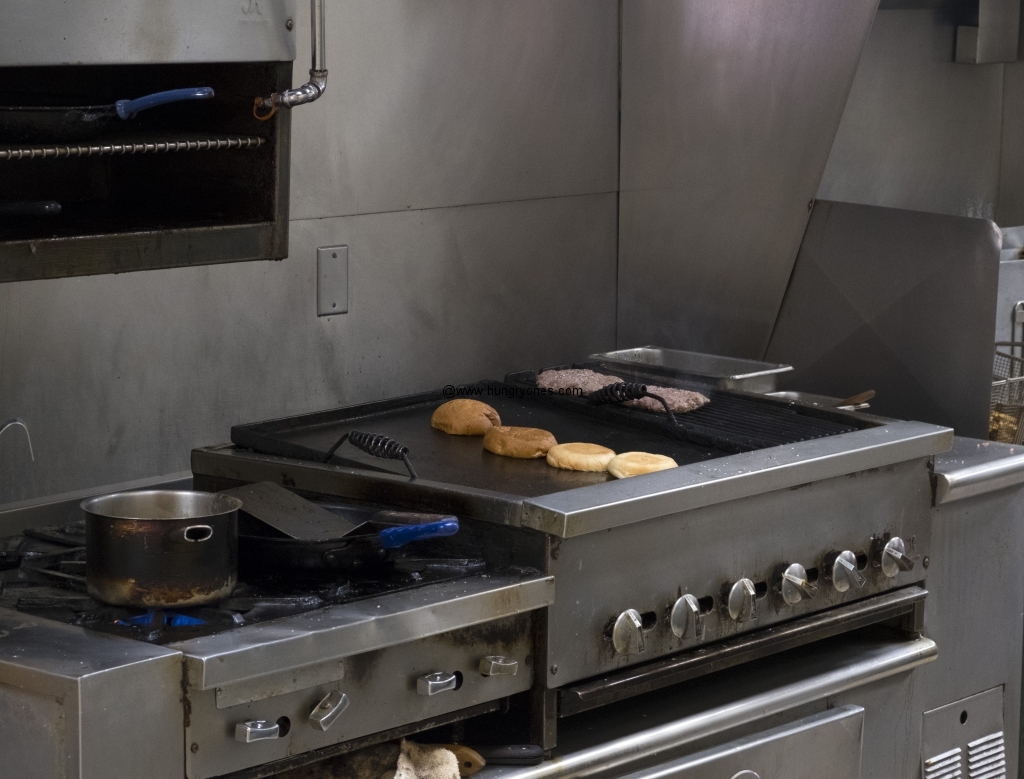 I could see them sear and seal in the juices.  Buns were toasting along side the beef.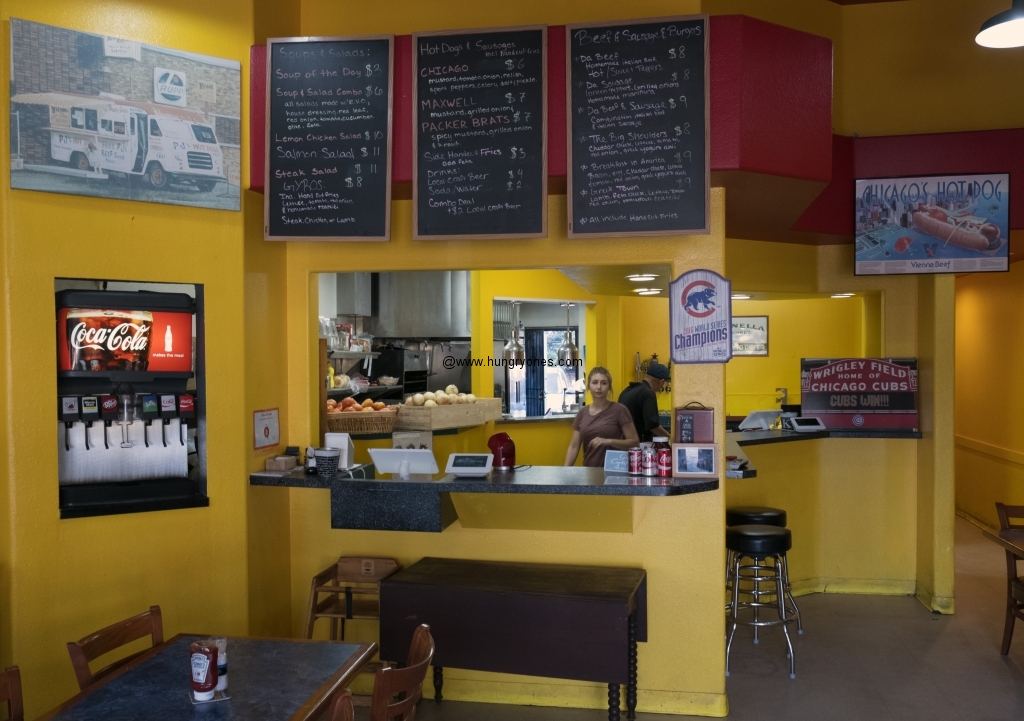 Nice young lady managing the place pulled out of the fridge a frosted glass for my drink.  Love the attention to detail here.
I was impressed by the size of my big fat burger.  Big beefy flavor with a bit of saltiness from the bacon and freshness from the tomato.  This is the best burger I've had in this area.
Fries were fresh cut and had big potato flavor.  Outside was crispy while the insides were fluffy.
Steak gyro had a delicious aroma.  Steak was seasoned perfectly and I loved the peppery flavor.  Pita bread had a fresh aroma and flavor too.
Lamb gyro had delicious lamb flavor.  Love how the lamb was seasoned and prepared.  Pita bread added fresh baked flavor to this dish.
I visited this spot in the old days when JK Burgers & Hot Dogs was here.  I find the food fresher and filled with more tasty flavors now.  Chicago Fire Grill is my fav burger joint in the neighborhood.