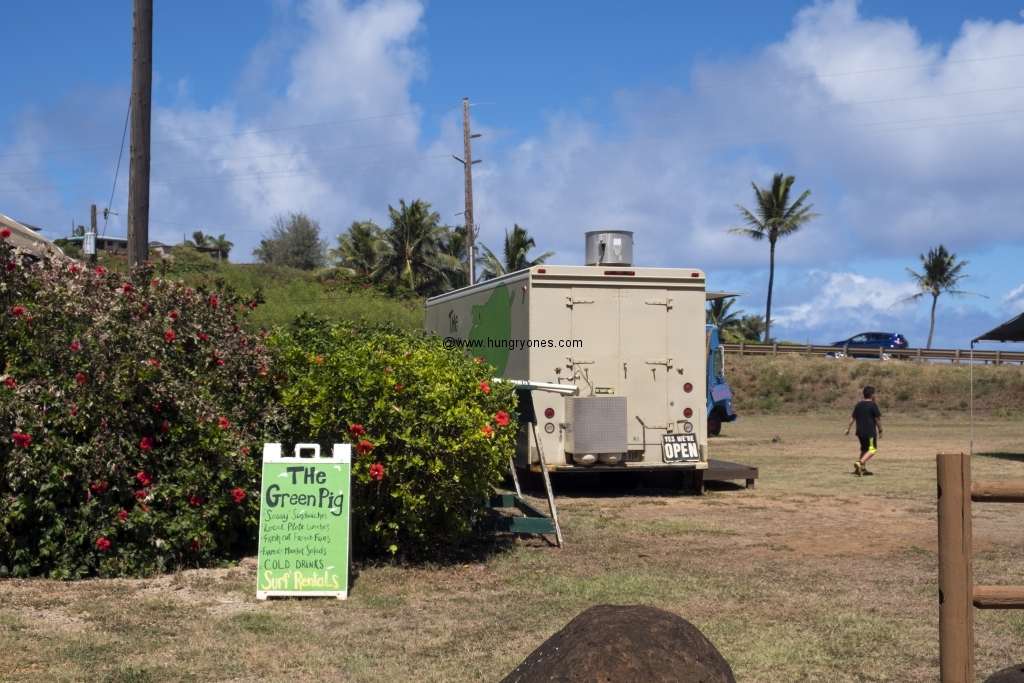 Hawaii is my fav spot to eat at food trucks.  The views are spectacular as you can see for miles through the pollution free air.  Locations tend to be rural and there are natural sights to enjoy while eating.  Also there tend to be chickens waiting to eat the food you don't want to.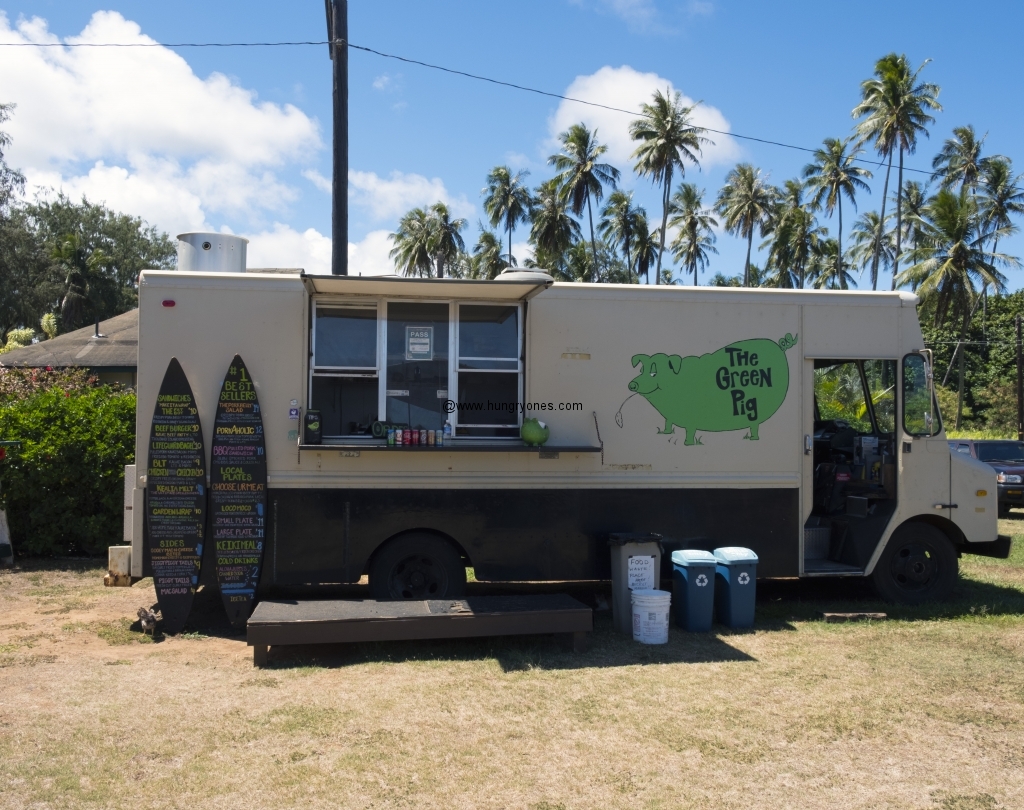 I was excited seeing the cute Green Pig food truck.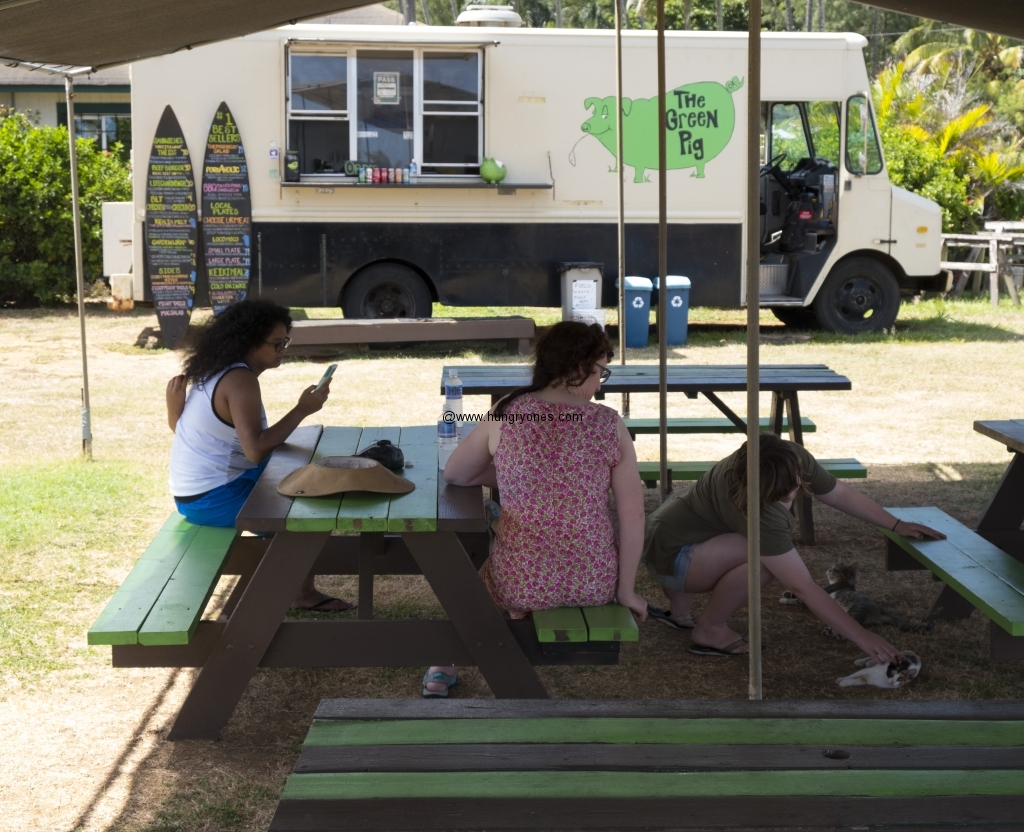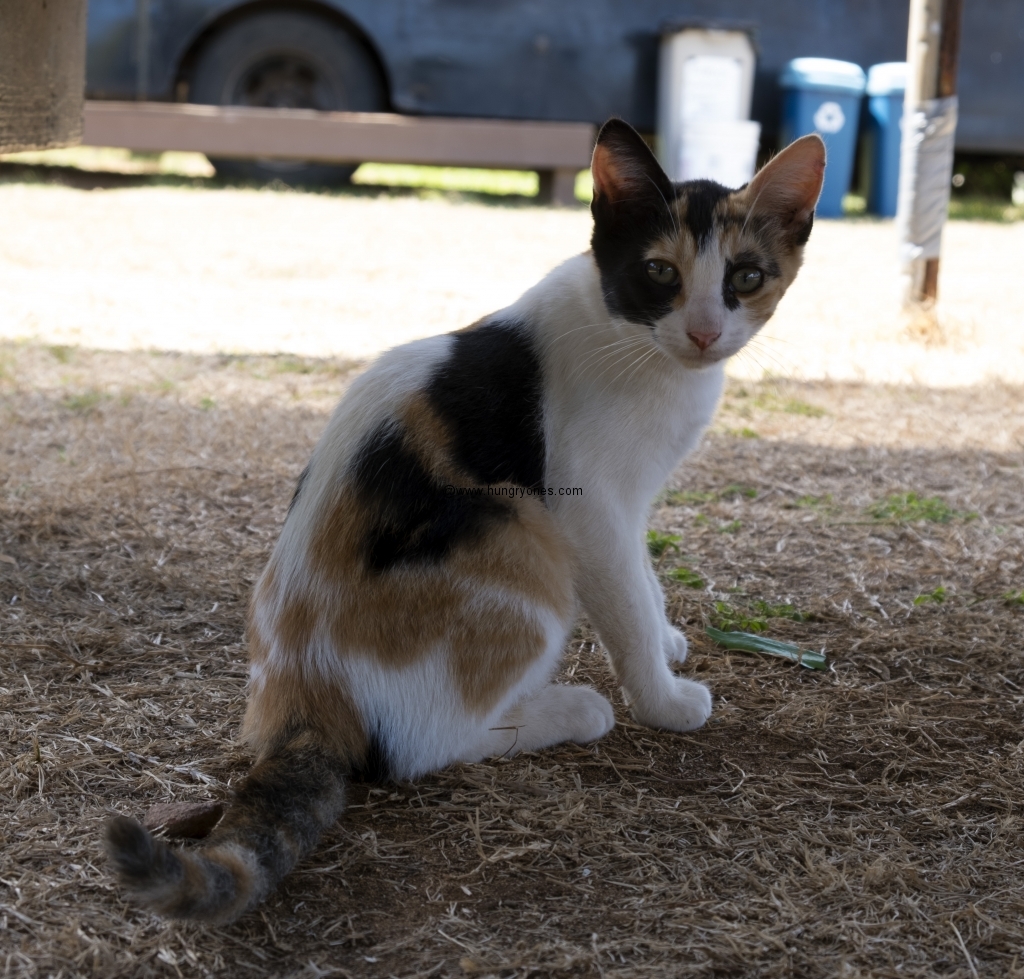 I noticed chickens and cats make their home here.  They come by looking for handouts when your order arrives.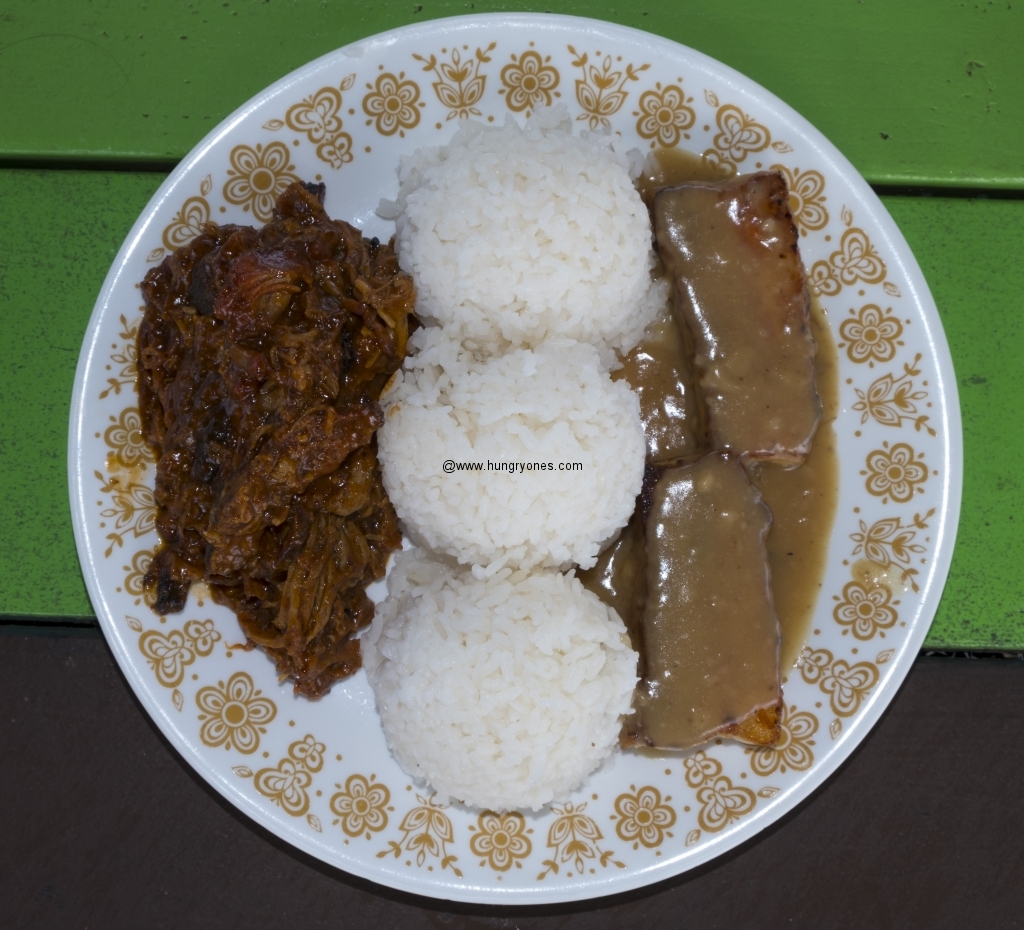 My plate lunch came with bbq pulled pork and pork belly.  I accidentally ordered additional rice which the chickens and cats happily devoured.  The pulled pork was tender of full of juices.  The bbq sauce gave the already delicious pork a tangy kick.  The pork belly was juicy and full of flavor.  The accompanying gravy gave it an extra savory flavor dimension.  I loved my lunch but next time I'll order sauce on the side as I prefer less of a kick.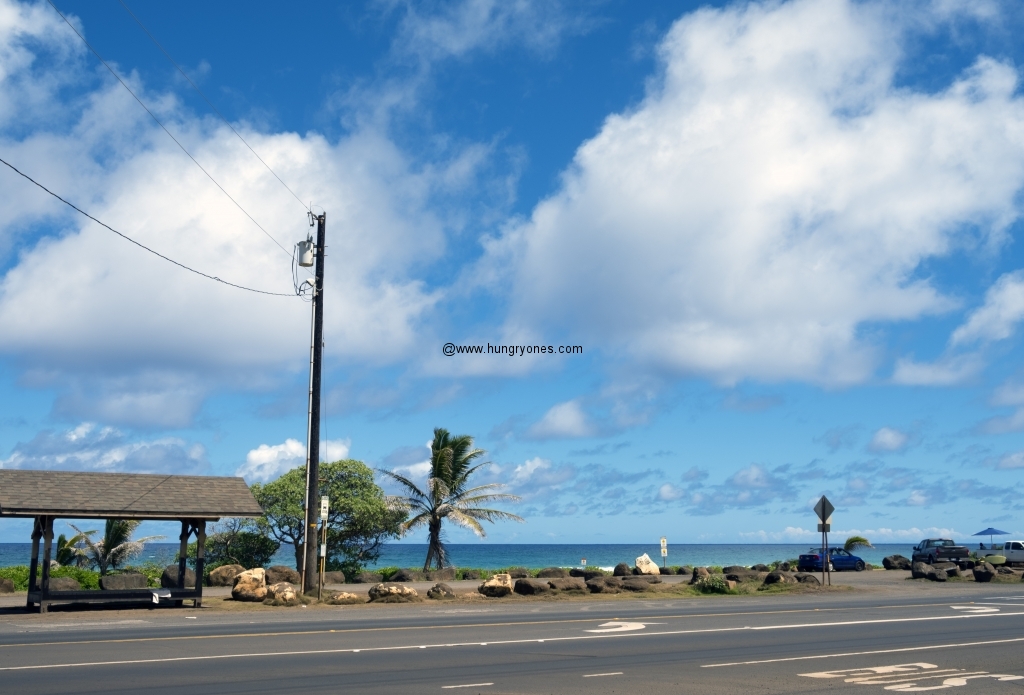 Awesome view of the ocean across the street.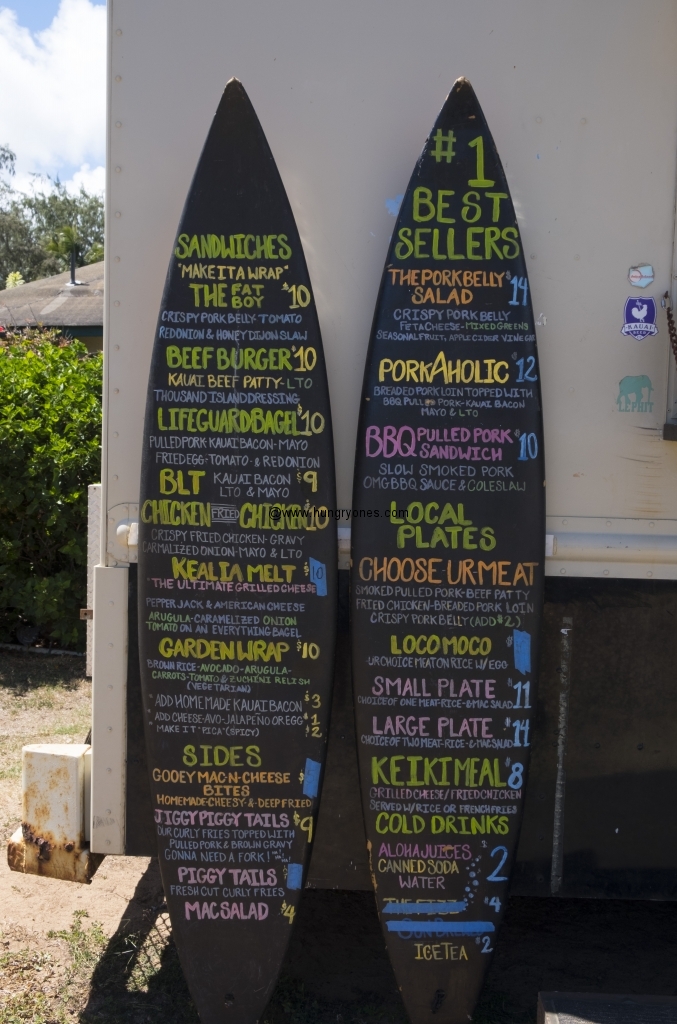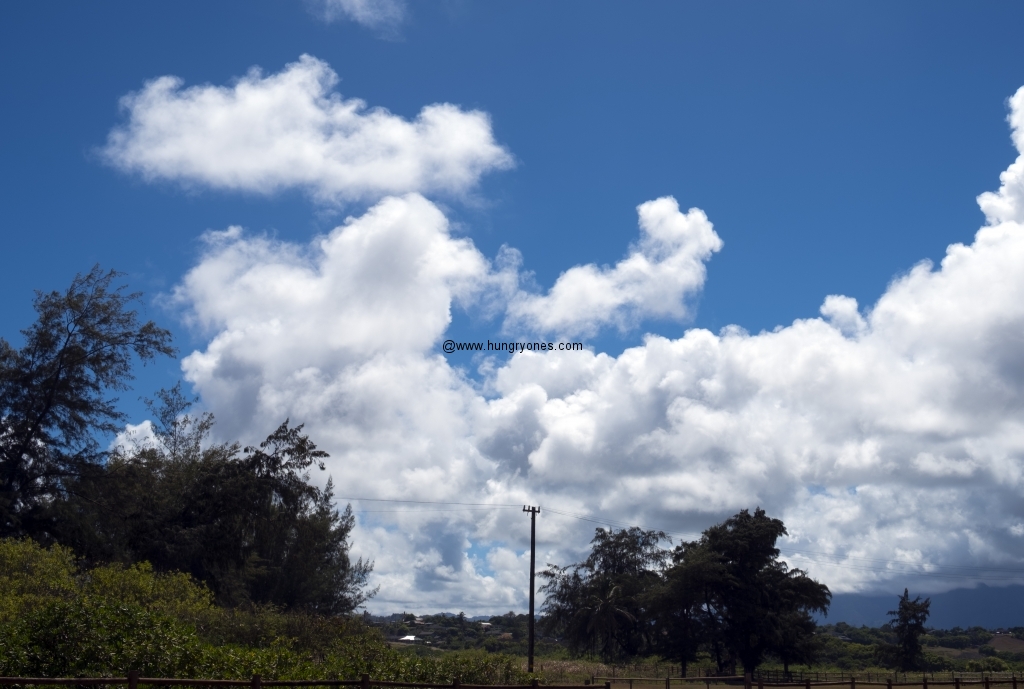 Kealia, HI 96751
(808) 212-8343