Downtown.  This neighborhood has the highest concentration of places to eat at various price points in town.  I was excited when Mcfarlane Promotions invited us to their Taste of Downtown event.  I was prepared to power walk through downtown.  Restaurants were mostly clustered around the Gaslamp District but some were quite a few blocks out of the way.  I was pleasantly surprised there was a free shuttle.  It was awesome riding in style through downtown.  There were 40 stops but I just made it to these.
Florent had tender delicious beef.  Looked like it was perfect for adding to a beef stew dish.
Whiskey Girl had Thai wings which were tender and juicy with a little spicy kick.  Meatballs had a nice beefy flavor.
Casablanca Lounge had fried zucchini sticks.  Nice crunchy batter sized like big french fries.  I prefer big zucchini spears where you get more zucchini flavor and less of the batter.
10 Barrel Brewing had pork belly.  Delicious crunchy pork goodness.  Samples were the size of jelly beans.  Wish I could have gotten seconds of this dish.
Knotty Barrel had cornflake breaded chicken strips.  Crunchy and nice flavor.  Wish these were available back in the day when I was eating chicken nuggets 10 at a time at McDonalds.
East Village Tavern and Bowl had bbq meatballs.  Good beefy flavor with sweet and tangy sauce.
Rustic Root had braised venison which was really tender and juicy.  Blend of gamey and salty flavors very strong.
Jolt N Joe's had cajun chicken fingers.  Crunchy batter and nice slightly spicy flavor.
Burger Lounge had beef sliders.  Nice char on the beef and delicious beefy flavor.
Havana 1920 had shredded braised beef which had a nice beefy flavor.
The Field had Guinness beef stew.  Loved the flavors from the beef and veggies.  This dish was my fav of the evening.  Great singer playing guitar.  Wish I had time to listen more.
Le Parfait Paris had macarons.  I chose the mango passionfruit one.  Nice mixture of tart and sweet flavors.  My fav dessert of the evening.
This event had a good variety of samples from a lot of restaurants.  We did a ton of walking and were exhausted at the end.
We only took the shuttle once as there was a 20 minute wait for it unless you got lucky.  It would have been awesome if there were 2 shuttles.
Above portion written by Soo
Taste of Downtown San Diego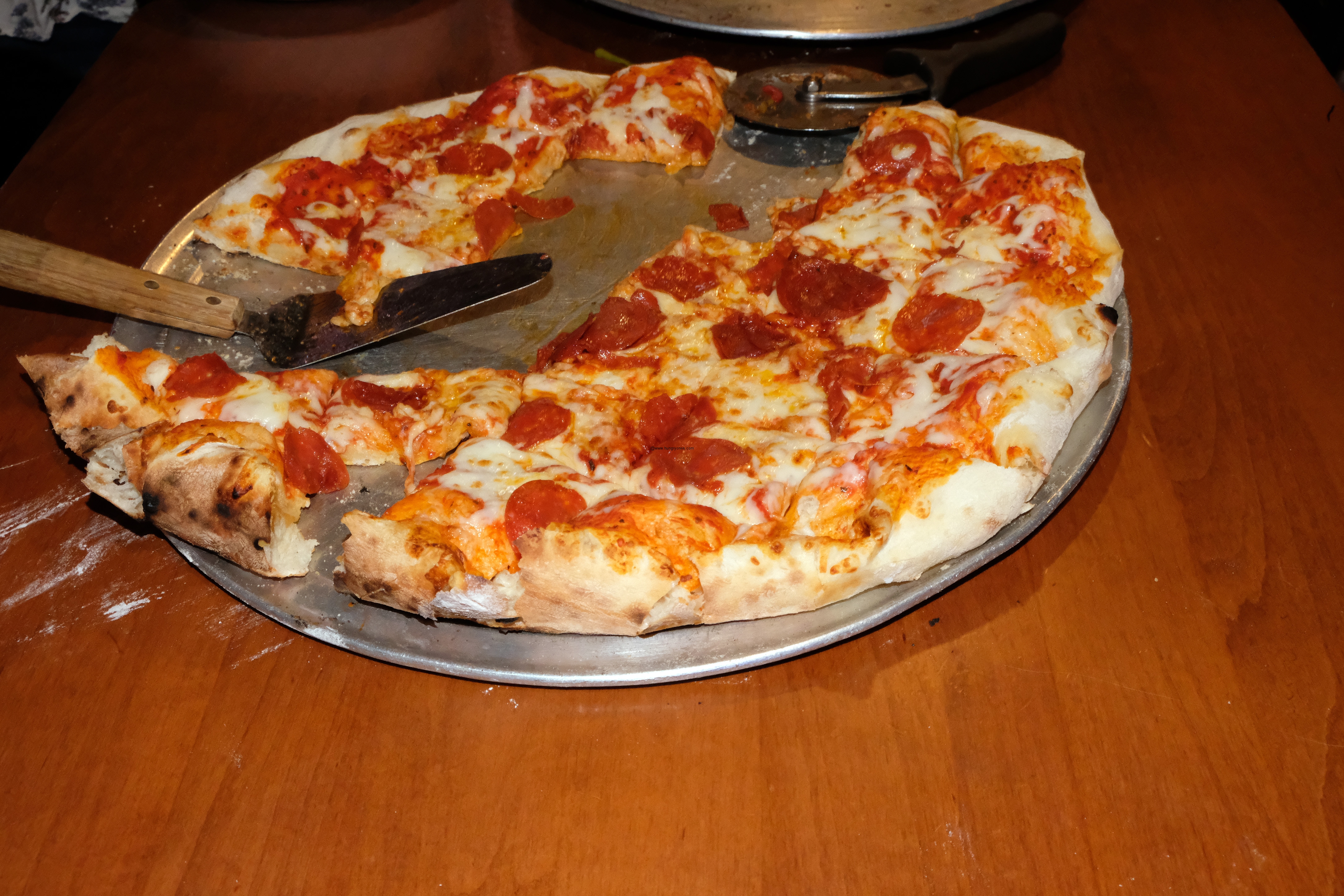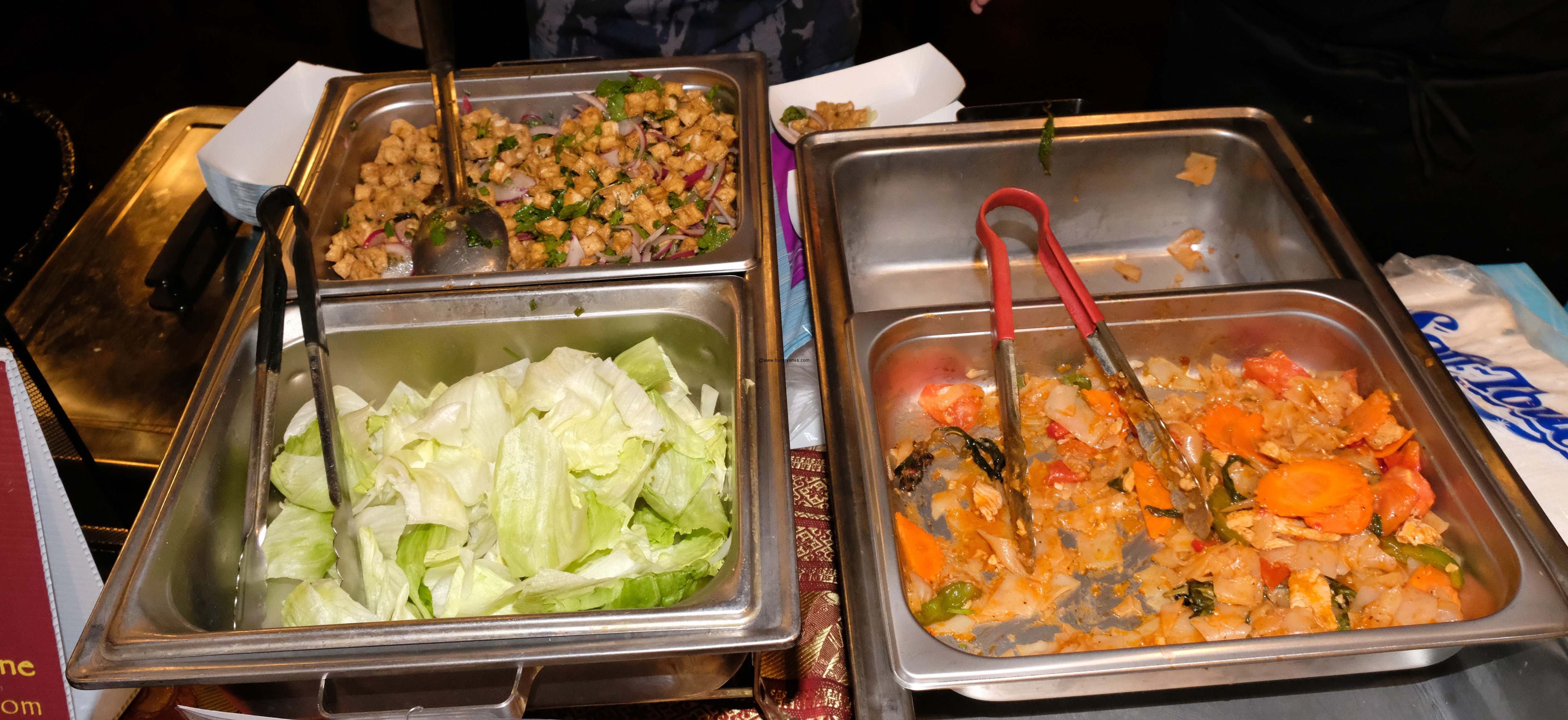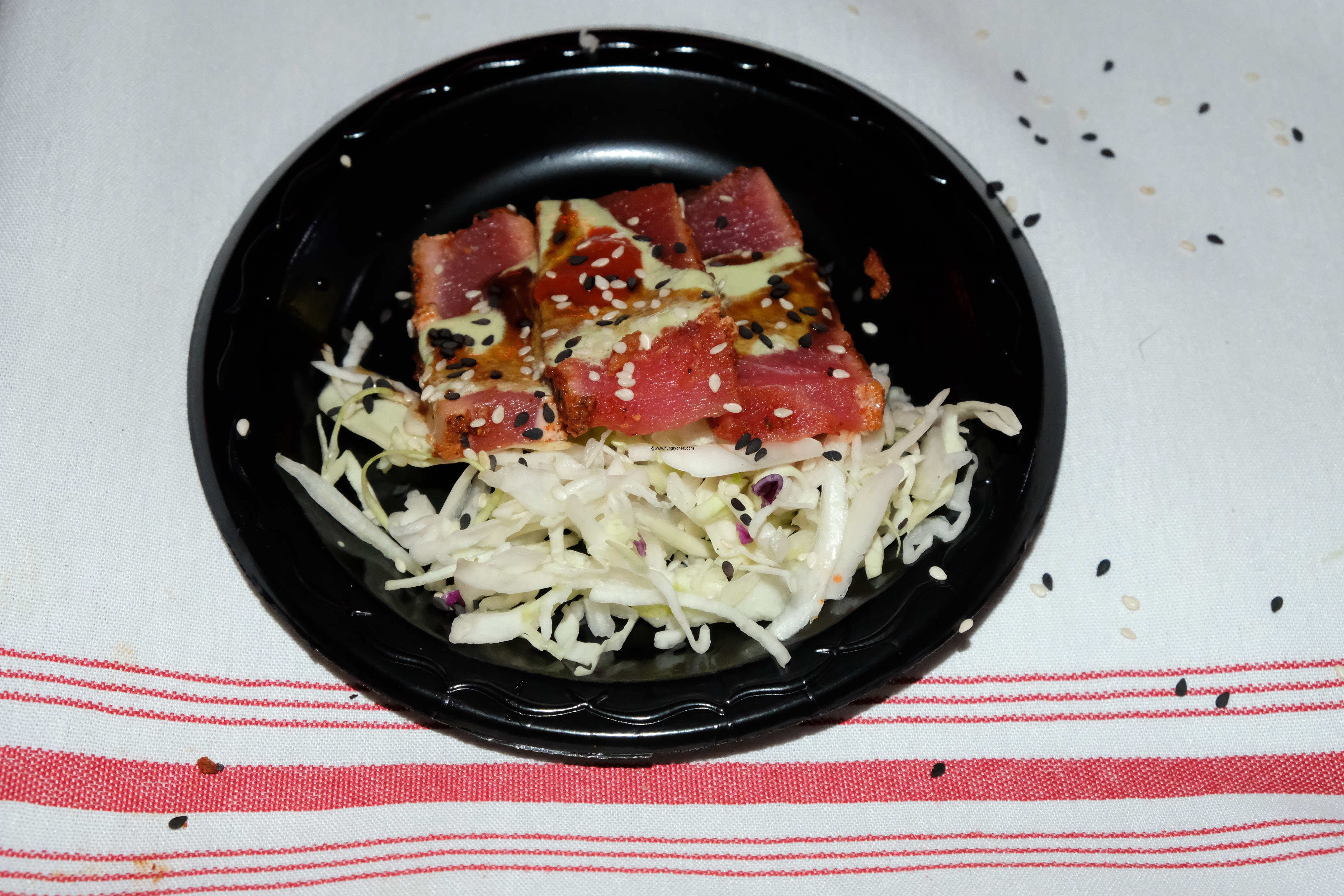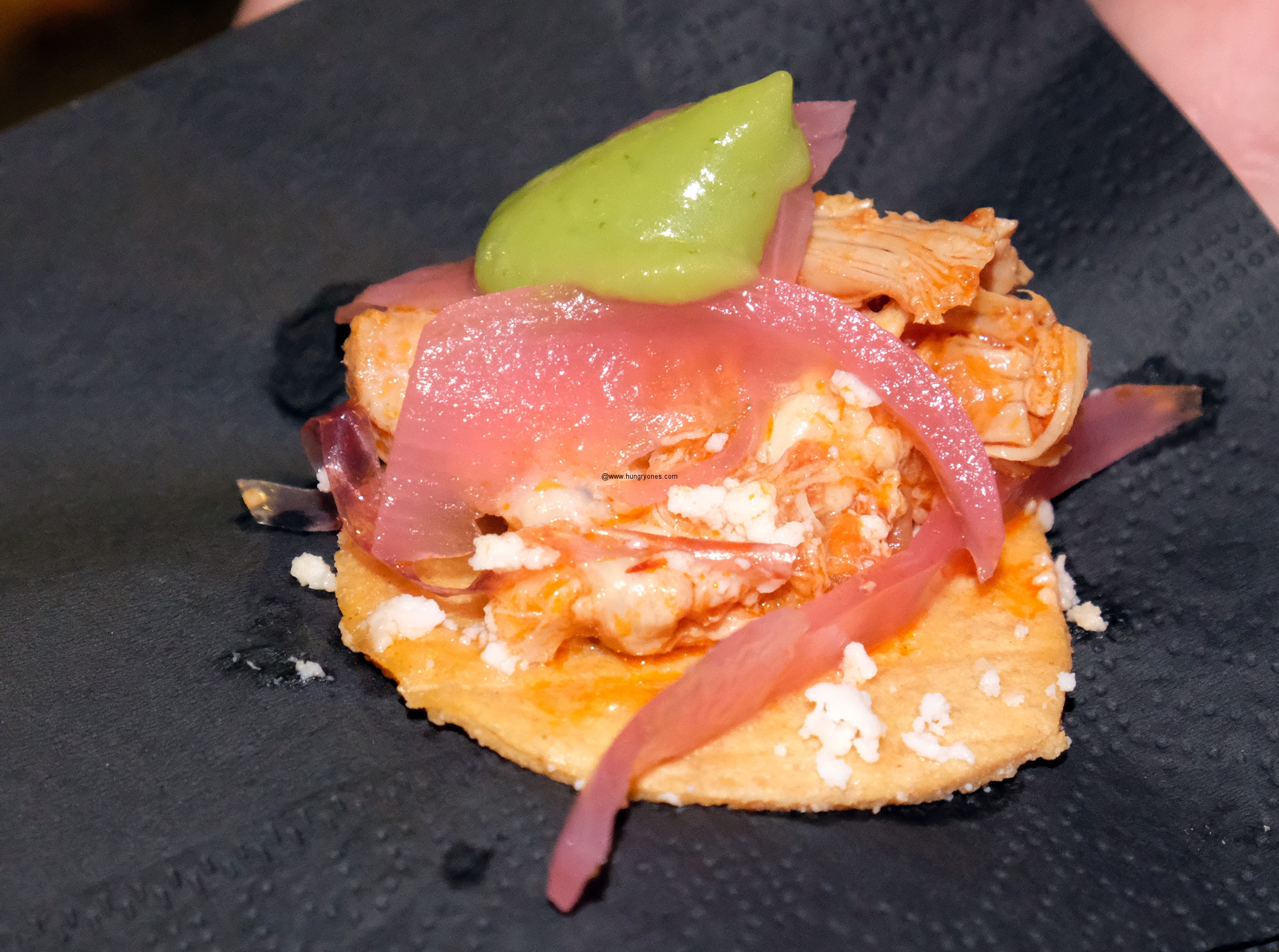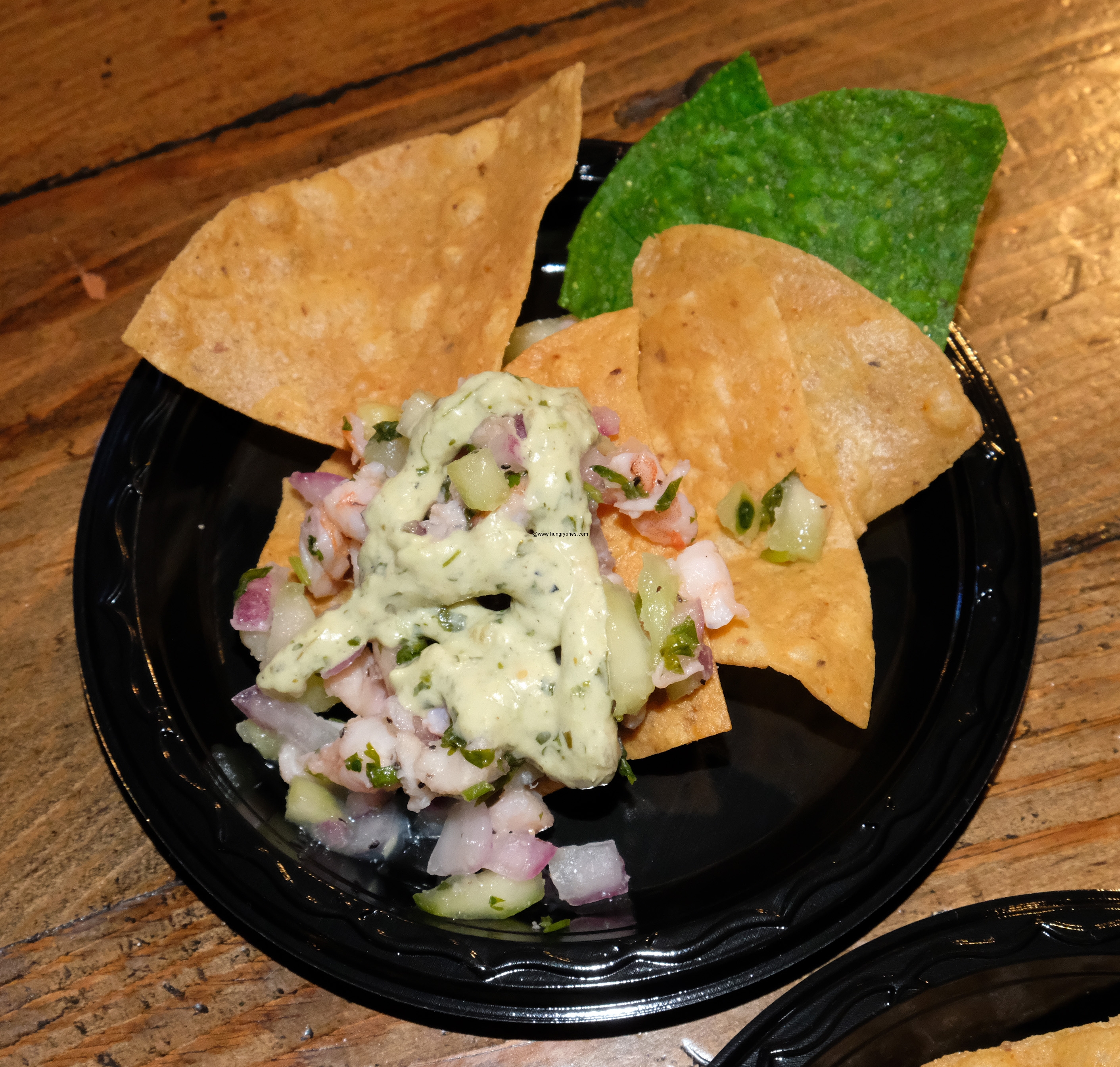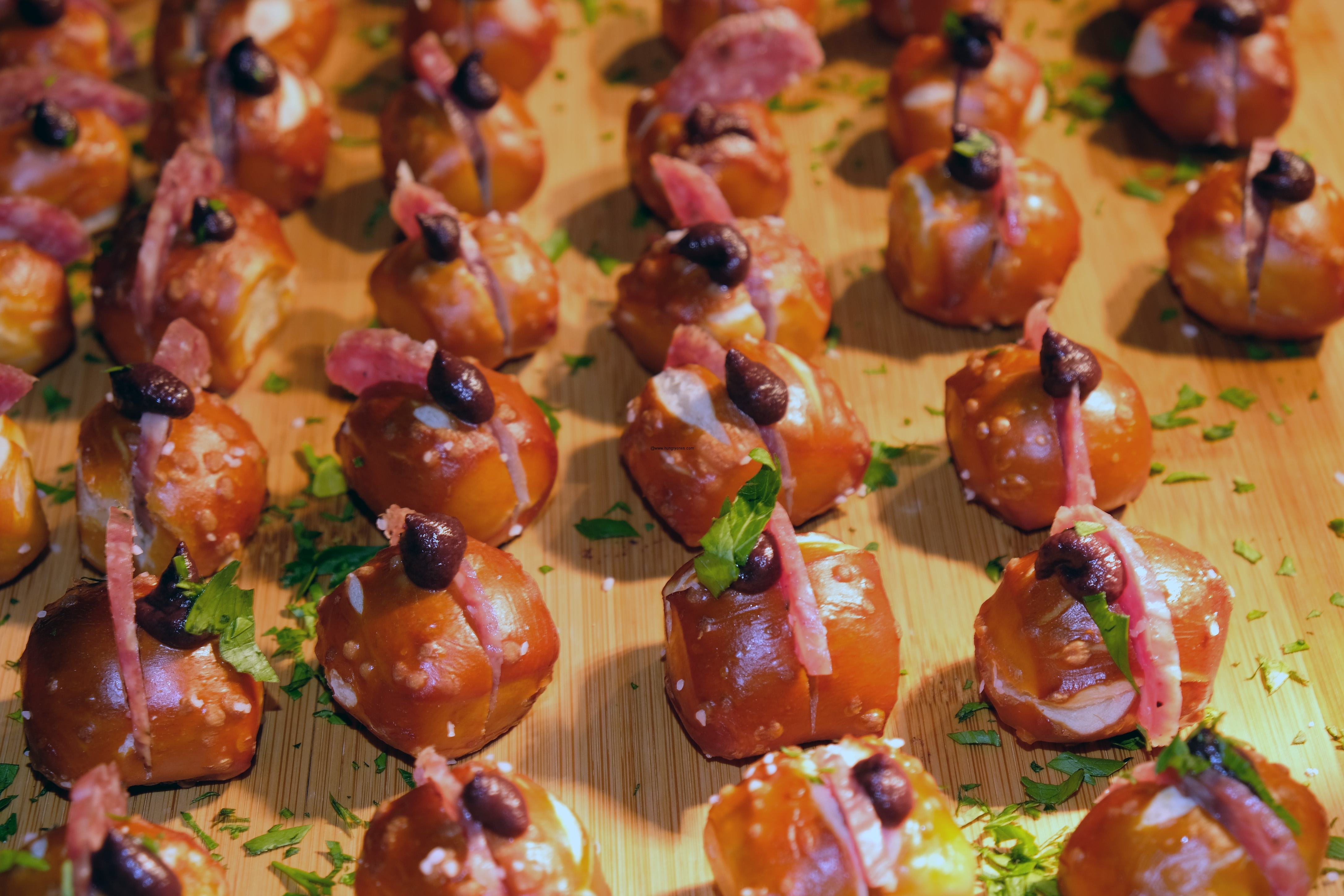 Taste of Downtown
672 Fifth Ave
San Diego, CA 92101