Rain is falling down hard.  I was hoping to eat here but the only seating is the wet patio tables outside.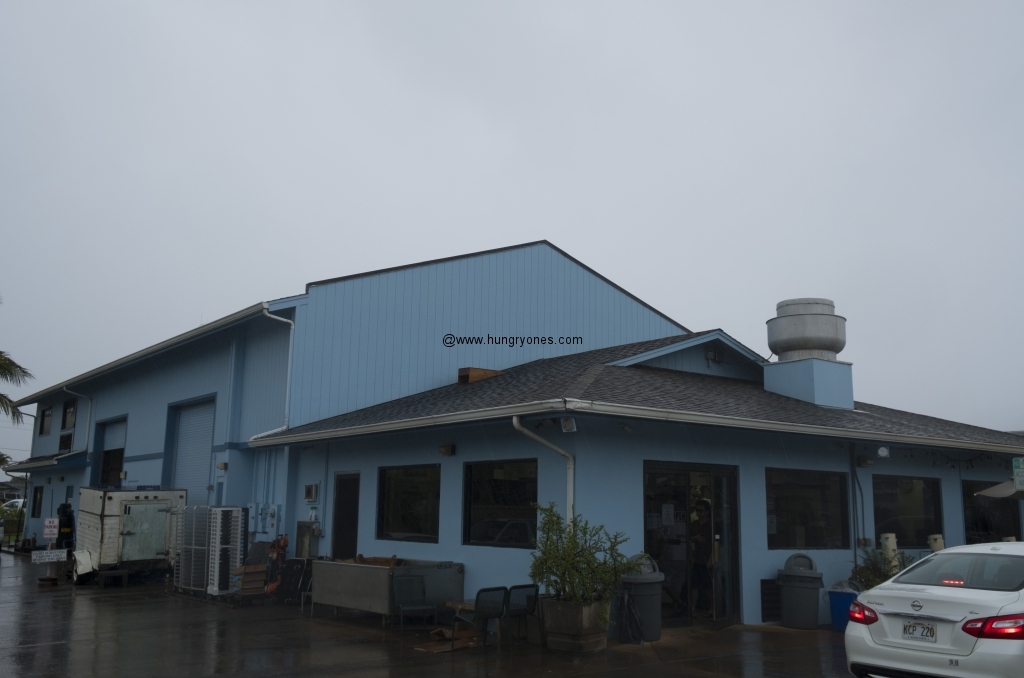 We get our food to go.  I ordered the special with teriyaki beef, chicken katsu, and beef stew.  The order came with rice with was fresh and moist with a light flavor.  Chow mein came with it too which was not seasoned well.  Kinda like Panda Express noodles.  Beef teriyaki was tender and had delicious teriyaki flavor.  Chicken katsu had a mix of chicken and fried batter flavor.  Beef stew was full of delicious flavor from the fresh ingredients.  Beef was tender and had a rich beef flavor.  Carrots and celery had garden fresh flavor.  I wish I could make beef stew this good.
For dessert I had their chocolate chip macadamia nut cookie.  It was fresh, crunchy, and delicious.  Imagine your favorite crunchy chocolate chip cookie and add macadamia nut flavor.
I visited a second time to eat more delicious beef stew and cookies.  Oatmeal raisin cookie was crunchy and full of oatmeal flavor.  Raisins gave this cookie a bit of sweetness.  Beef stew was delicious and full of rich flavors just like last time.  I'm conflicted as to whether I like the stew or the cookies better…