Bentley's is in the good part of town.  Rancho Santa Fe.  Restaurant Week is when we venture out to fine dining establishments without blowing my paycheck.  Bentley's is one of those places with nice tablecloths where you aren't required to dress up but you might be out of place if you don't.
Service was exquisite as we were greeted by the hostess, waitress, and manager.  Waitress was knowledgable and attentive on our culinary journey.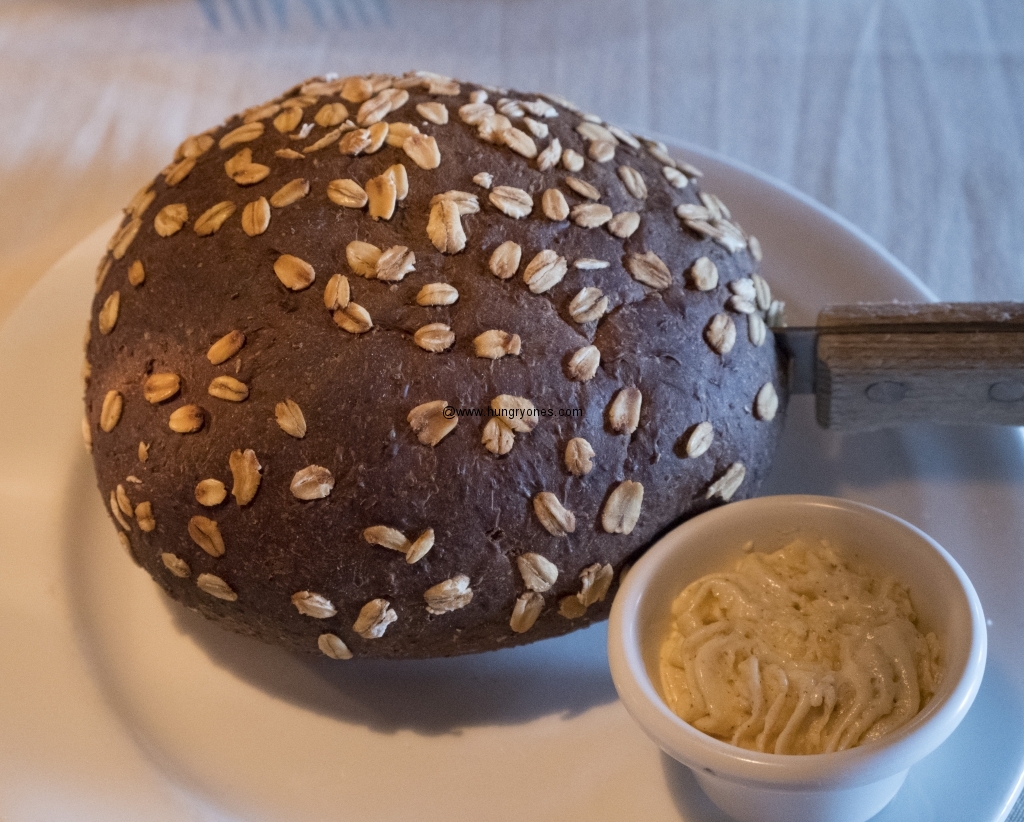 We started with fresh bread.  Nice aroma and flavor.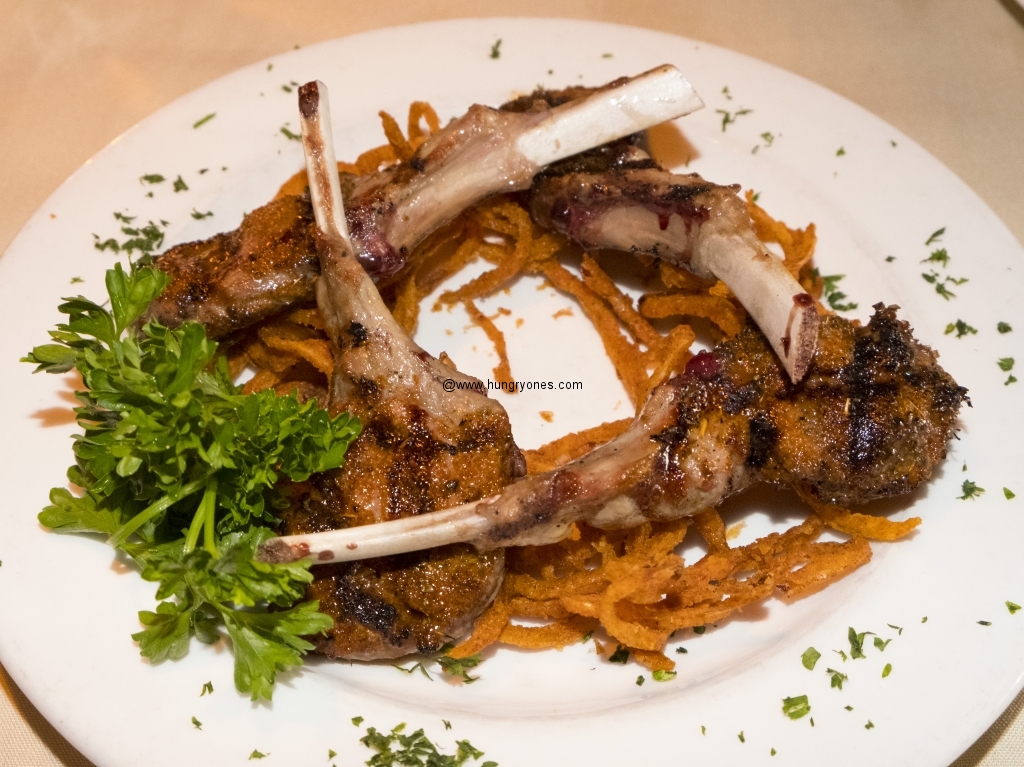 Cajun lamb chops quickly followed.  Juicy, tender, fully of lamb and spicy flavor.  I ate them with the bread to mellow out the spiciness.  This was my fav dish of the evening.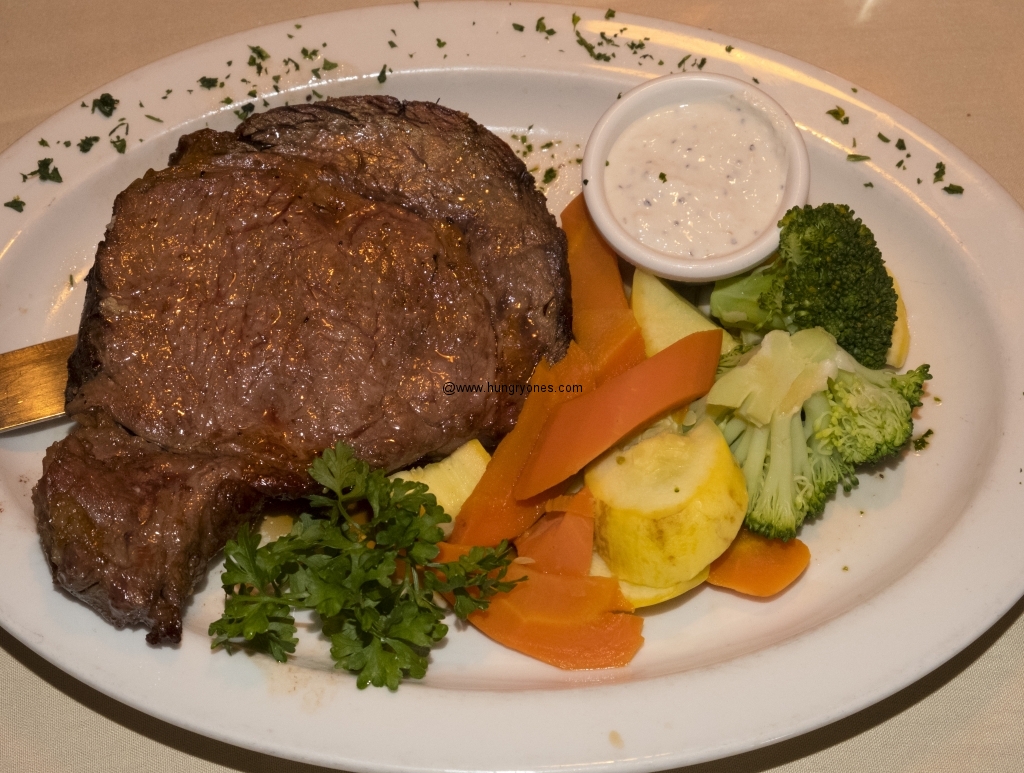 Prime rib was cooked medium well as I ordered.  Delicious crust was full of flavor which was a bit on the salty side.  Beef was pretty tender and a little juicy.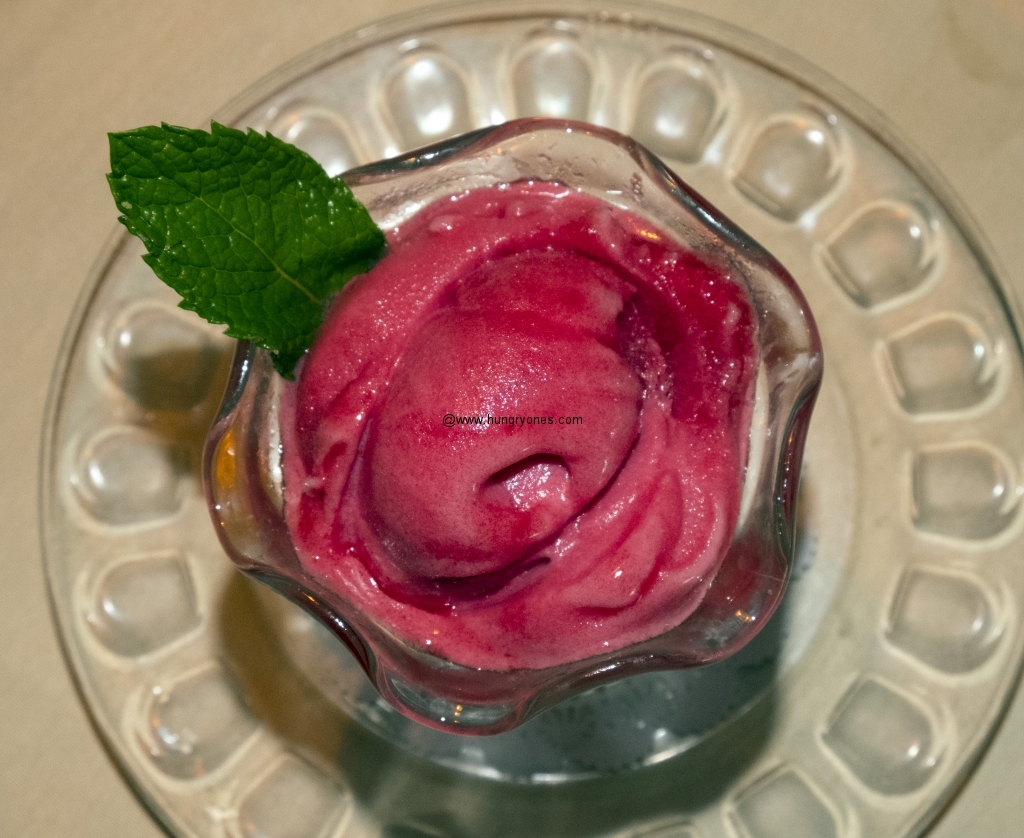 Dessert was Hagan Daz raspberry sorbet.  Cool tart flavored treat was a nice contrast to the well seasoned meat prelude.
I rarely find myself in Rancho Santa Fe and I like how some people have horses in their backyards and there are lots of big trees.  Nice how there is tons of free parking here.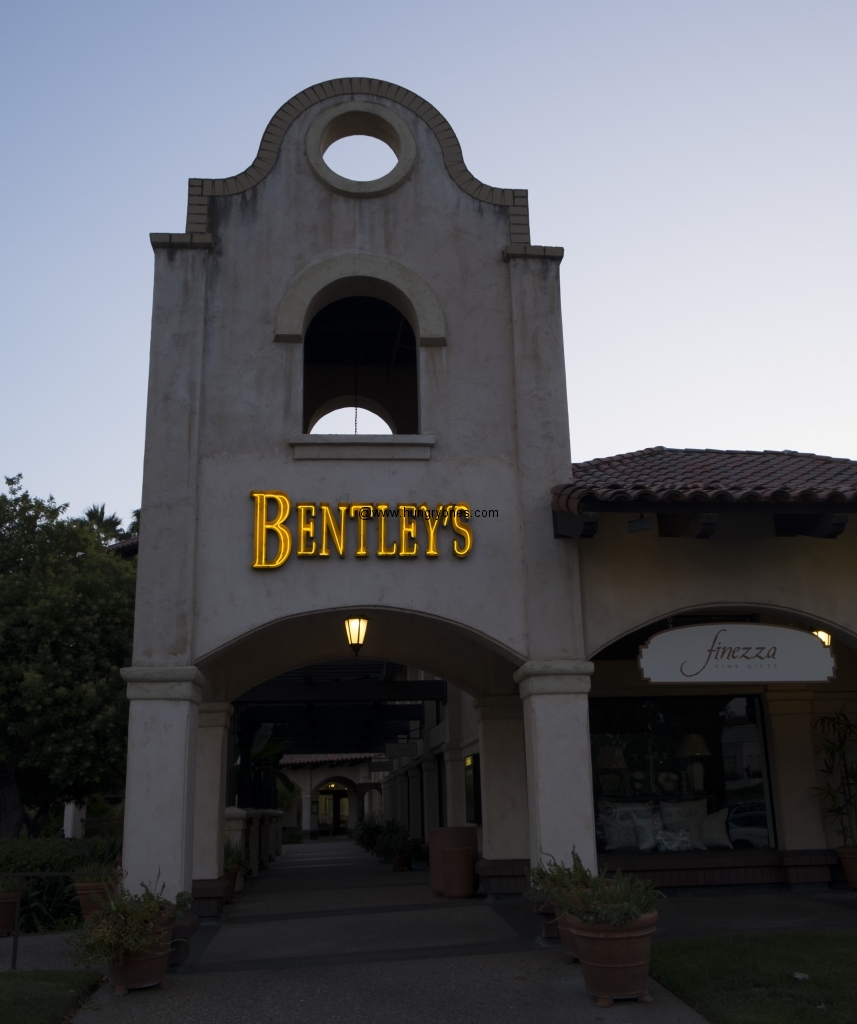 Architecture has an old classic feel.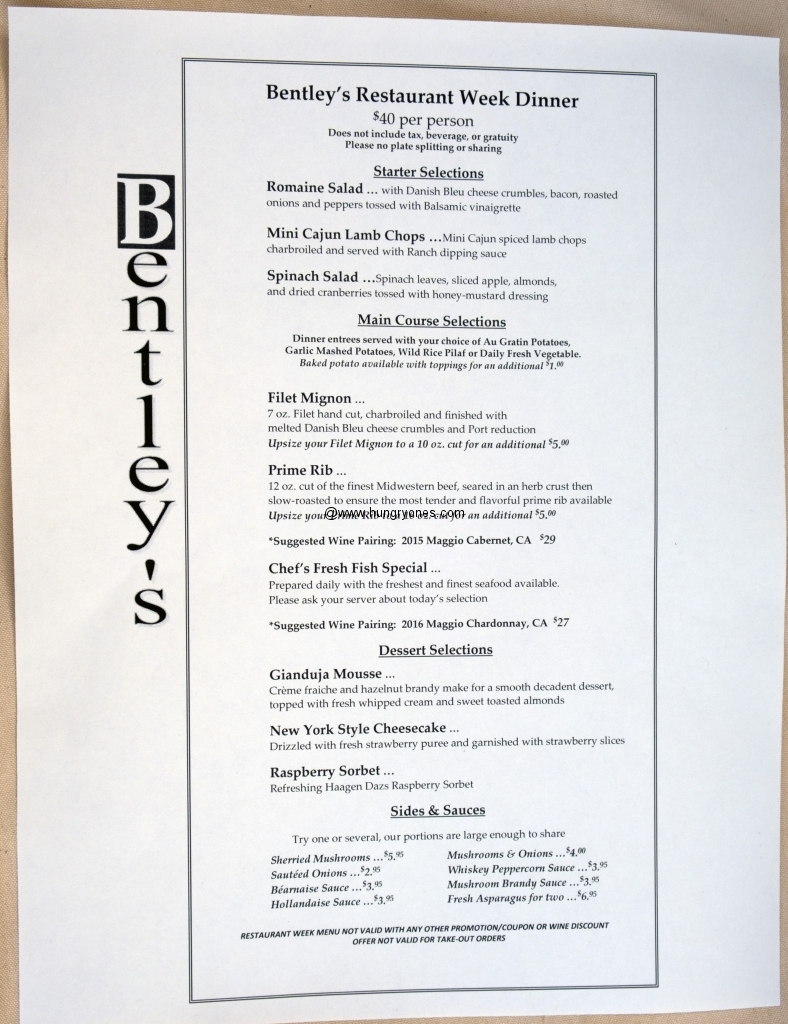 For Restaurant Week this meal was priced at $40 plus a $5 up charge for getting a larger piece of prime rib.  McFarlane Promotions invited us to this Restaurant Week preview and comped our meal.  I enjoyed the tasty food and excellent service.
Above portion written by Soo.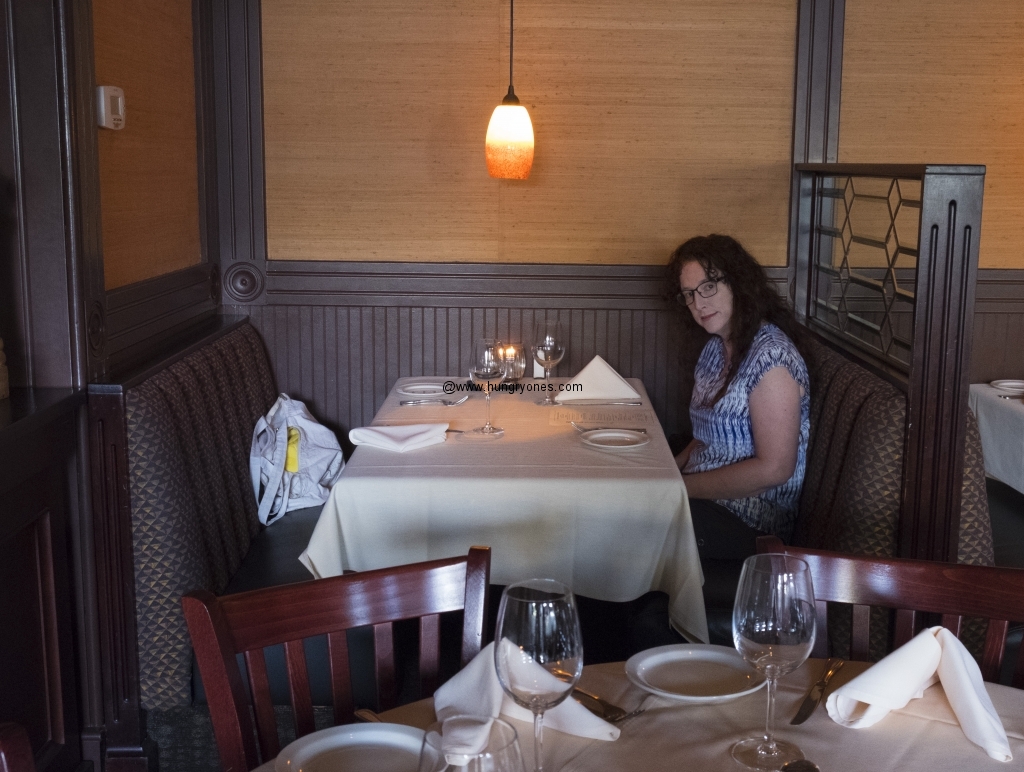 Bentley's Restaurant
Walking up to the front entrance couldn't help but notice the beautifully decorated outside patio seating area. My eye went to all the well cared for plants adorning the posts.
We were greeted by Brian as we entered and shown to an impeccably neat table complete with deep, rich colored wood and captivating glass design dividers.
Since it's Restaurant week we ordered off their special menu offered. You have your choice of three selections each; including an appetizer, main course and dessert. Love how they have suggested wine pairings for main course selection.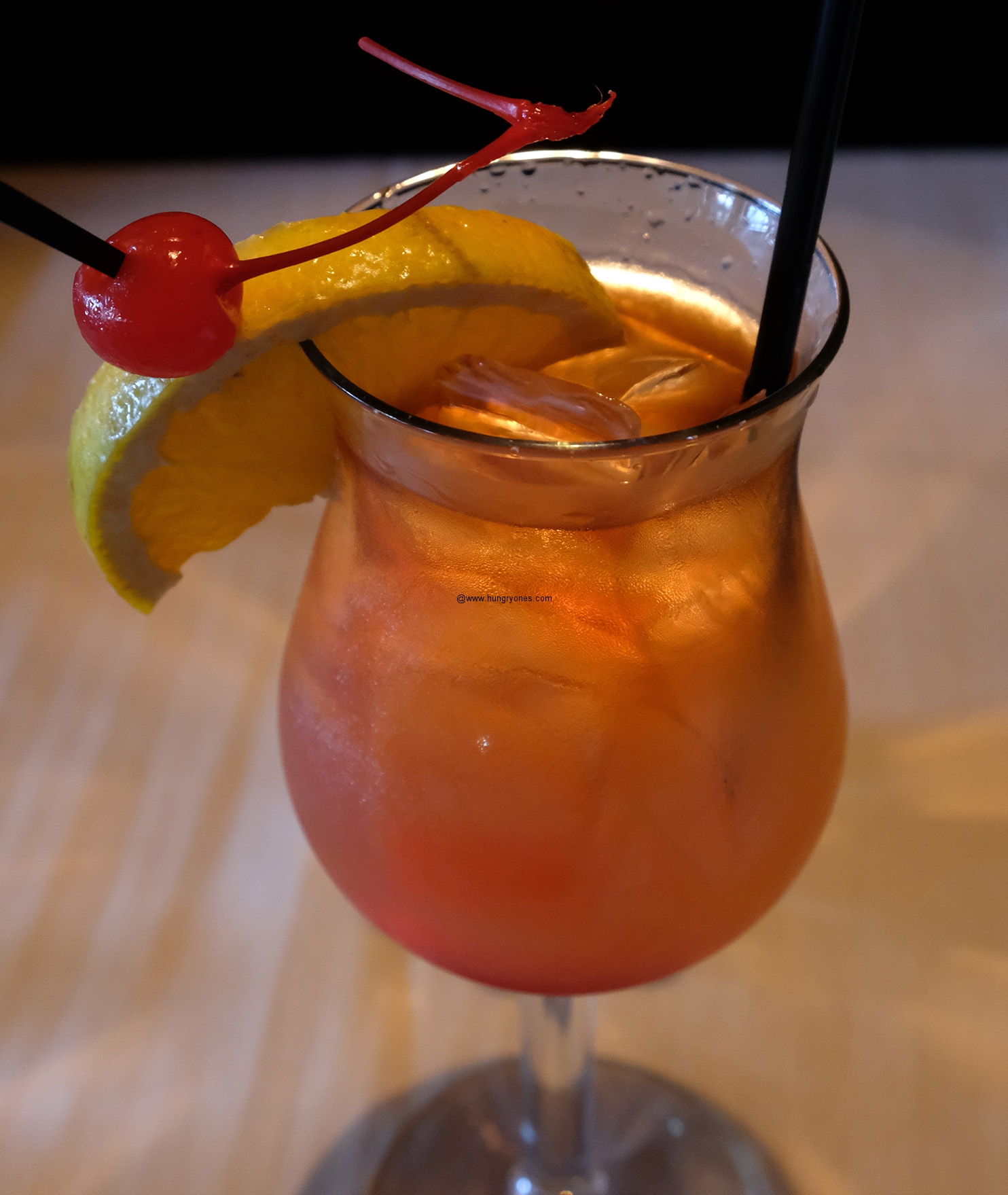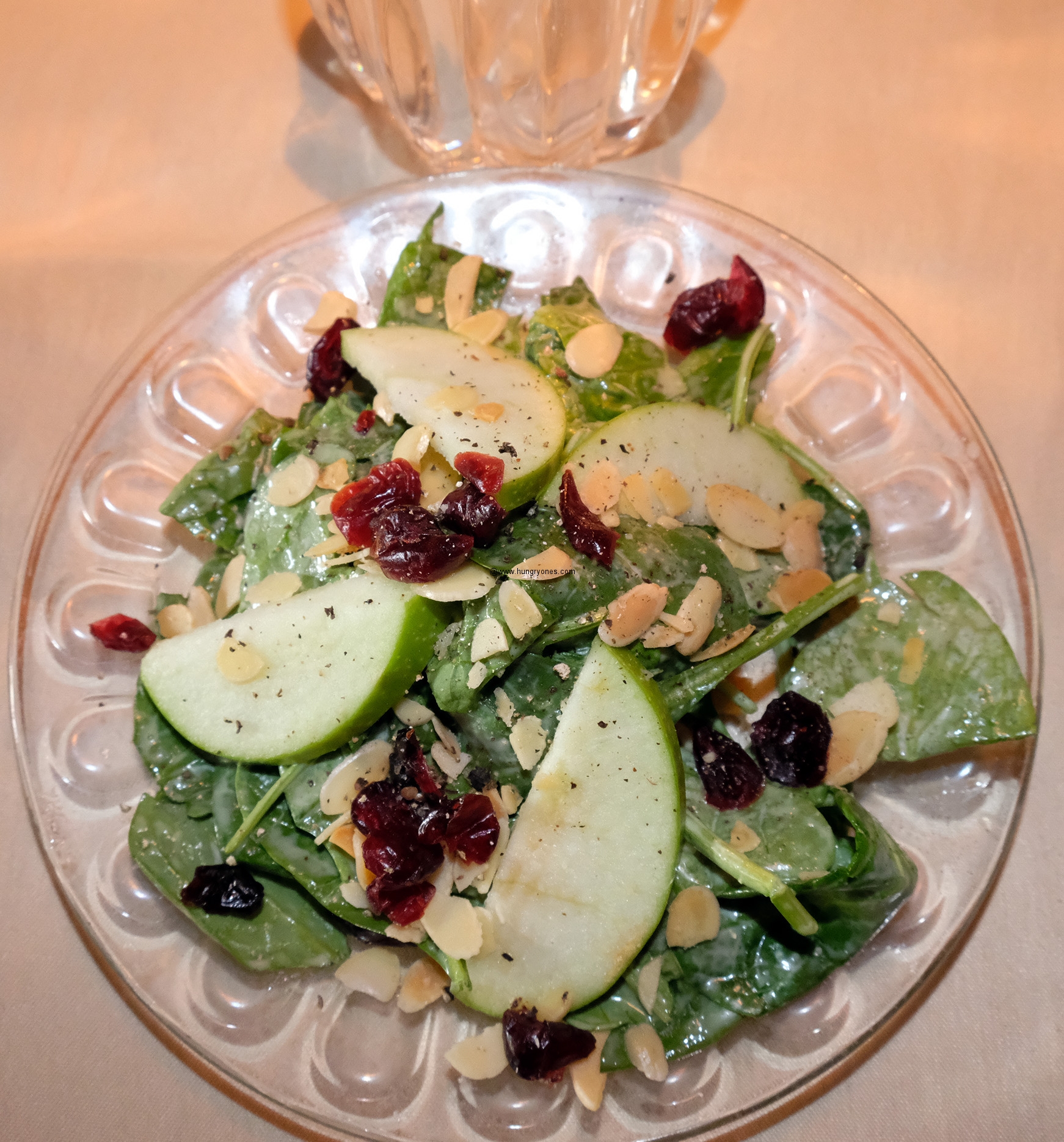 My appetizer was spinach salad with honey-mustard dressing, sliced apple, almonds and dried cranberries. This dressing was very impressive in taste, texture and balance.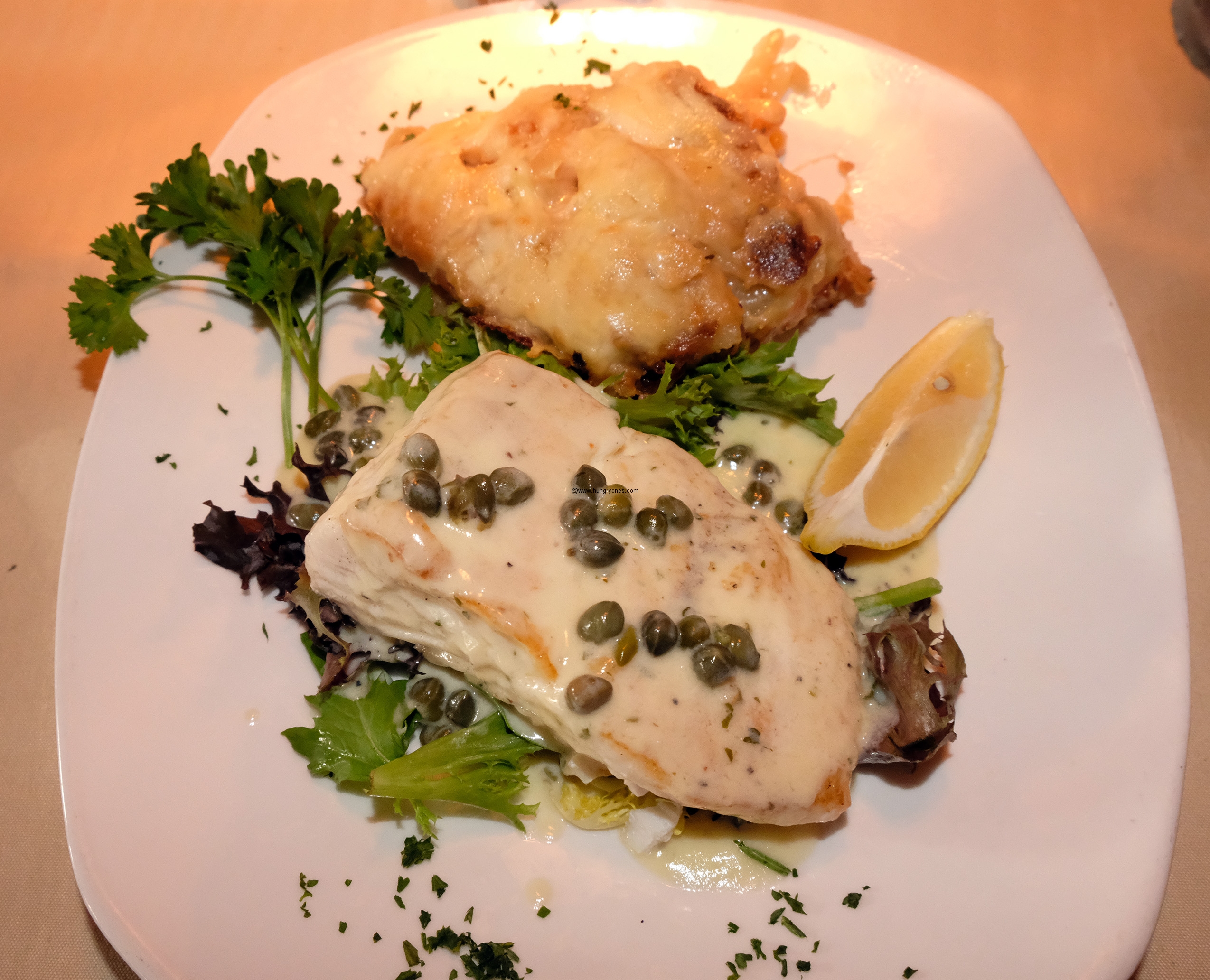 Main course was Alaskan Halibut lightly covered in an exquisite sauce, cooked to perfection and melted in your mouth. The au gratin potatoes paired quite nicely.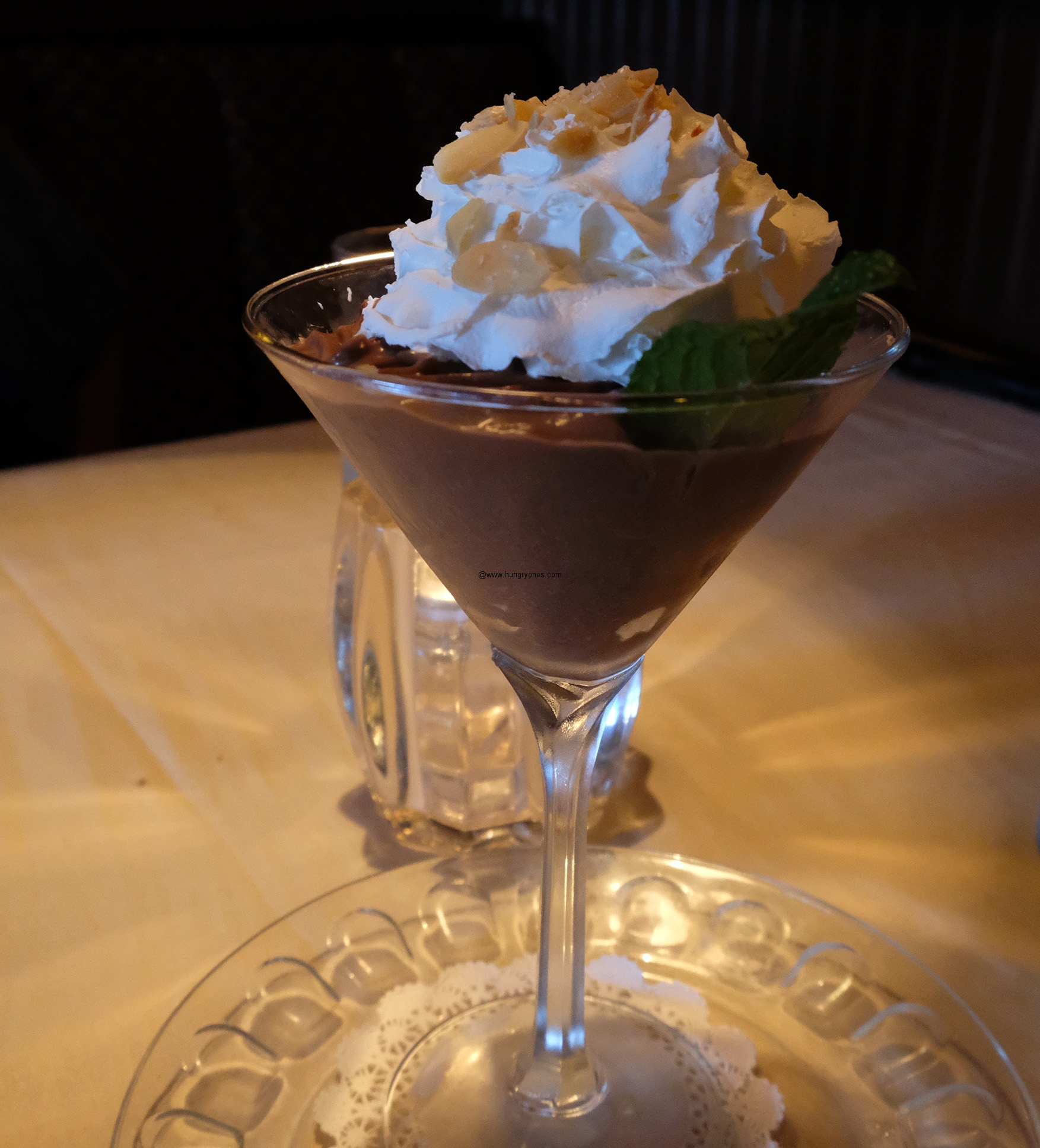 For dessert I picked the Gianduja Mousse which had numerous distinctive layers of flavors including hazelnut brandy and chocolate. Supremely velvety, decadent concoction.
Our waitress delivered classy impeccable service ensuring our experience was beautiful. Definitely would come back here again.
Above portion written by Maggie
San Diego Restaurant Week