Enter and Tropical Dreams looks much like any other ice cream shop I've visited.  Look more closely and you can see and feel the difference.  The employees radiate a warmth reflecting that island vibe the locals are known for.  Waiting for my turn in line I also see them moving swiftly as a team to take care of the customers in front of me.  Gives me some time to think about what to order.  So many flavors to choose from.  Hawaiian ice cream made by Tropical Dreams on the Big Island is my fav brand.  I discovered this brand at a San Diego shop named Hammond's but I expect it to be fresher here.
Mango lychee sorbet had a strong sweet mango flavor with a underlying lychee flavor.  I never tried this mix of flavors before but it's really good.  I love the icy fruity texture.
Lemon cream was like a frozen lemonade flavored ice cream.  It was rich and creamy with lemon flavor.
Flavors I tried were cold and stayed frozen till the delicious dessert melted in my mouth.  I hate when places have mushy ice cream that melts before I'm done.  I met the owner Erik who graciously gave me a tour of his shop.
The pints are priced at $17.50 while a scoop was $4.75.  I love buying pints so I can relax at the hotel for a late night snack.  The flavors I bought that were in pints were:
POG sorbet tasted much like the Meadow Gold POG I purchased from Costco in the 1 gallon container.  Rich, sweet, and fruity flavor with icy goodness.
Lemon cream with blueberries was an ice cream I'd never seen before.  Like eating lemonade in ice cream form.  Blueberries gave it a hint of sweetness to contrast the tart lemon flavor.  The ice cream is thick and rich so it's better I don't ask what the butterfat percentage is.
Lychee sorbet had sweet pieces of lychee mixed in the icy goodness.  Just as good as eating fresh lychee fruit.  This is one of my fav flavors.
Tropical Dreams is a very friendly family owned and operated franchise/business and I'm glad I found it.  An added bonus is it's less than a mile from our hotel so I can easily restock when I run out of ice cream.  🙂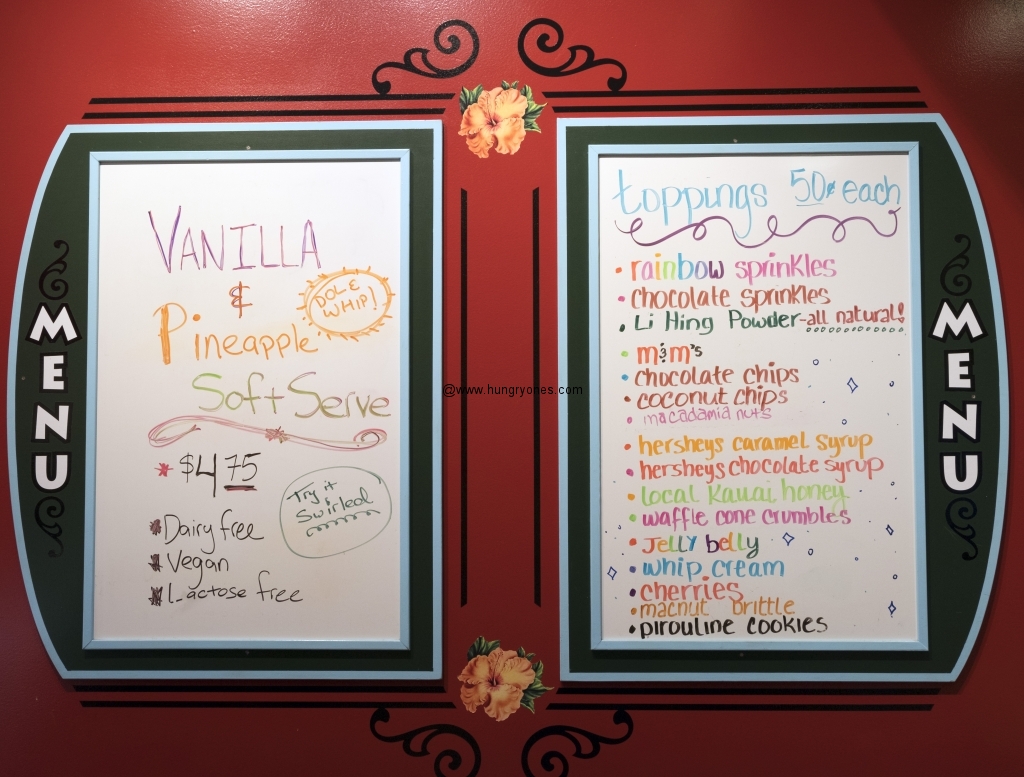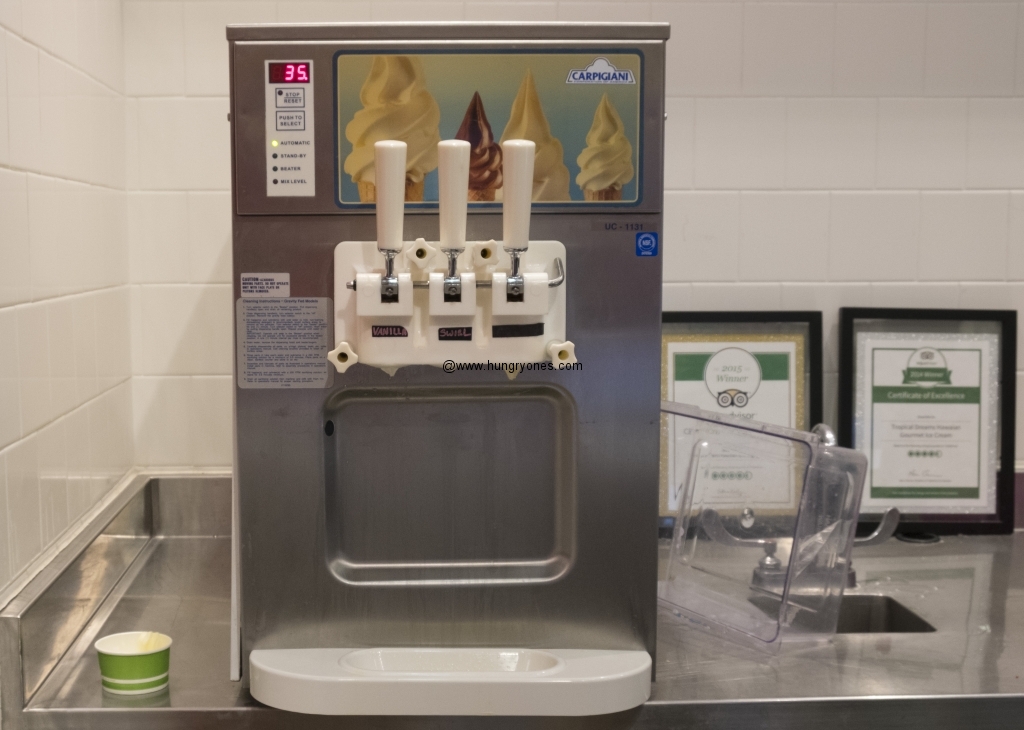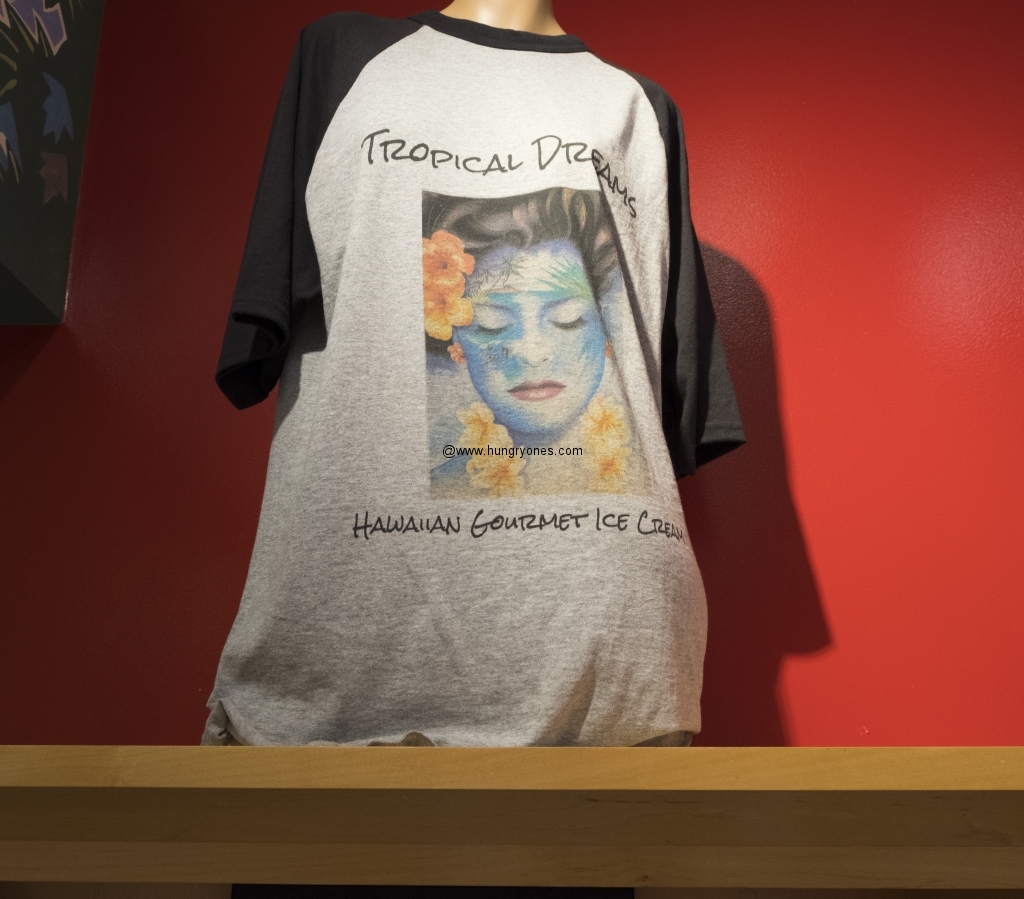 Tropical Dreams Kapaa
4-831 Kuhio Hwy
Ste 220
Kapaa, HI 96746