UTC is a short walk to get a meal for me.  UTC is an attractive dinner spot as traffic in this area is terrible at dinner time so I don't like hopping in the car.  I tend to alternate between Red Robin and Eureka Burger when I'm in the mood for a burger.  I was interested when I noticed Johnny Rockets opened in the food court and they were advertising on groupon.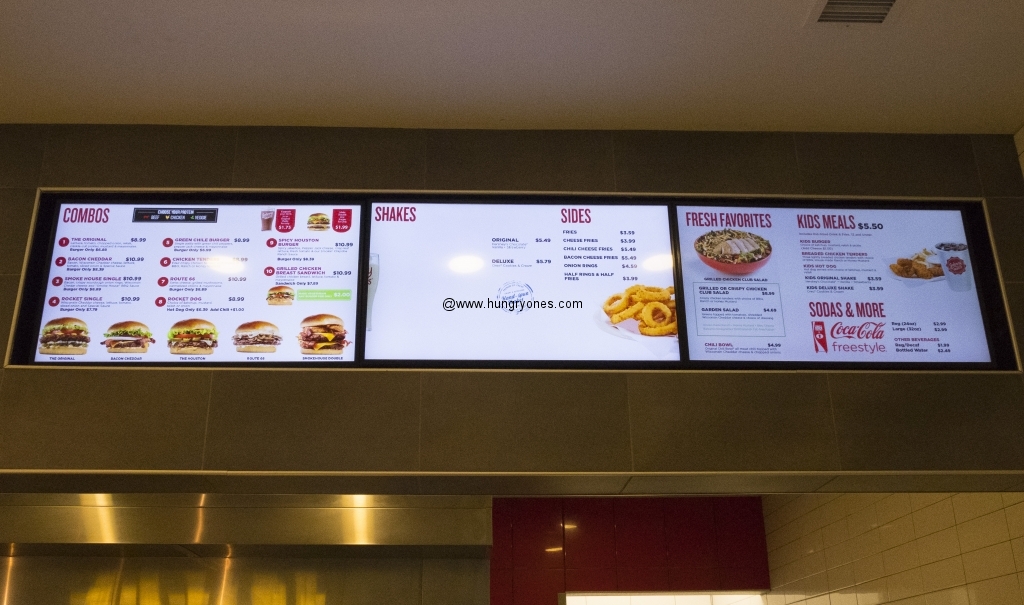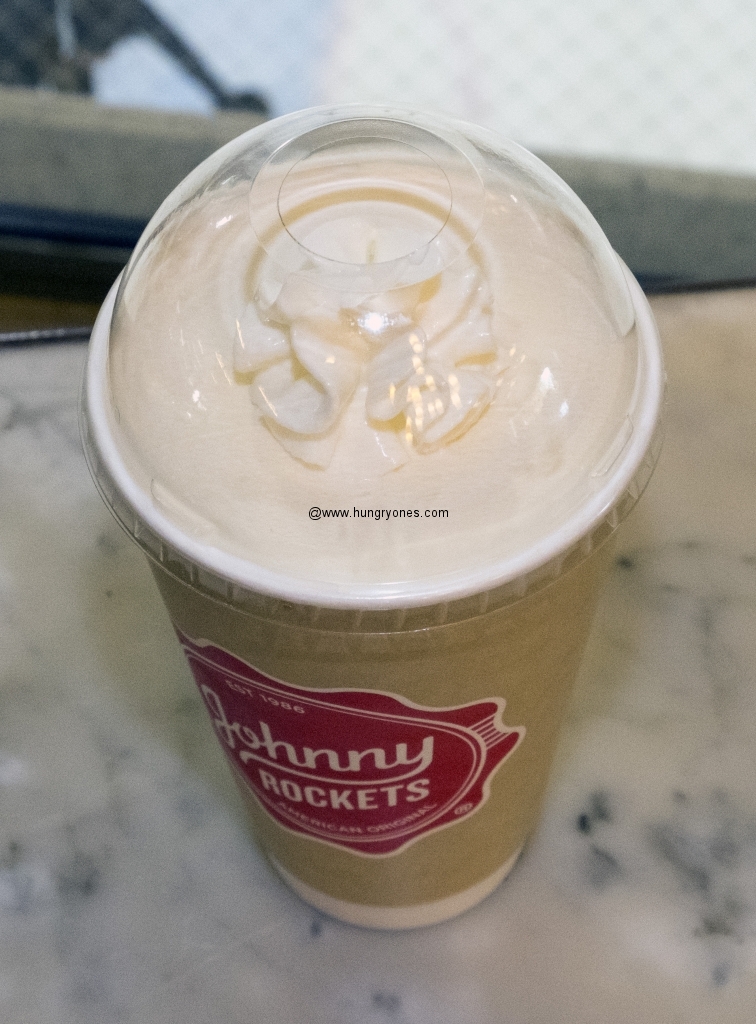 Vanilla shake tasted rich and creamy like soft serve.  One of the best I've had at a fast food joint.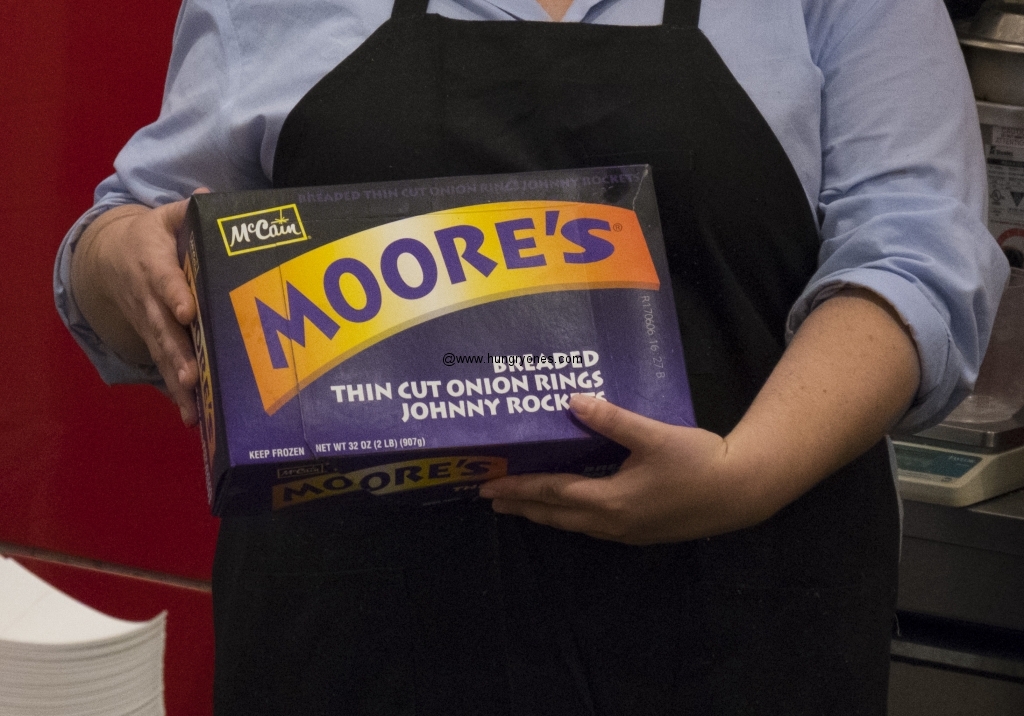 Onion rings had a nice crunchy texture but there was a nasty after taste.  I suspect the oil needed changing.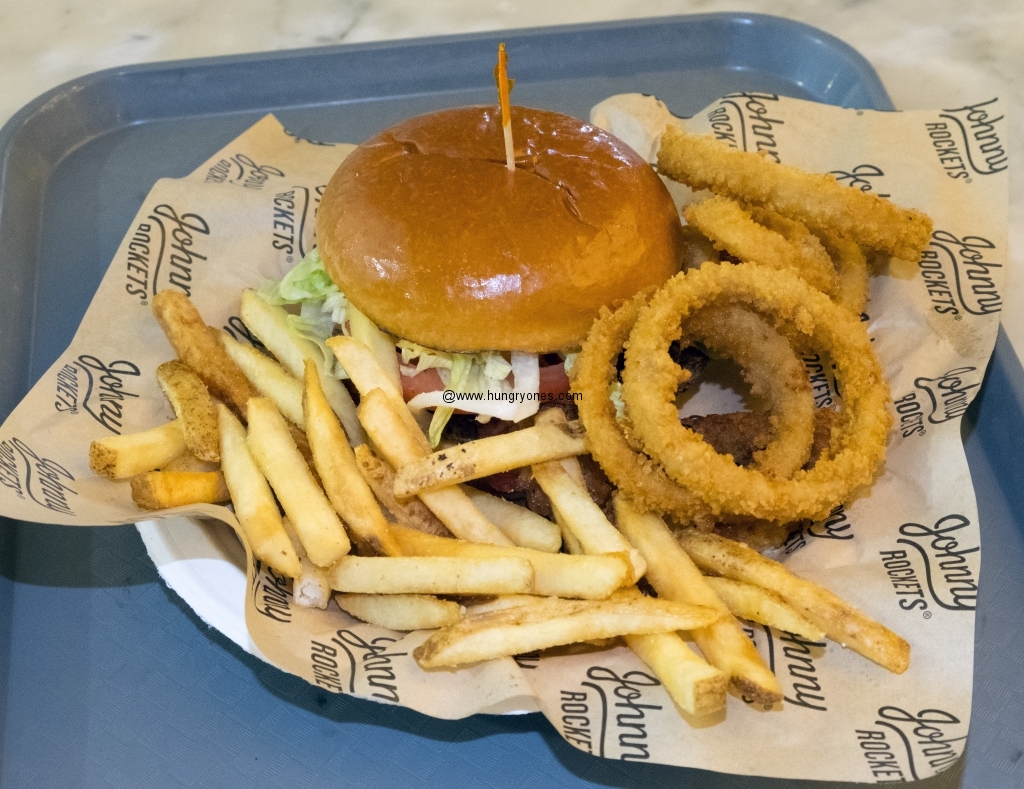 Fries were crunchy and had good potato flavor.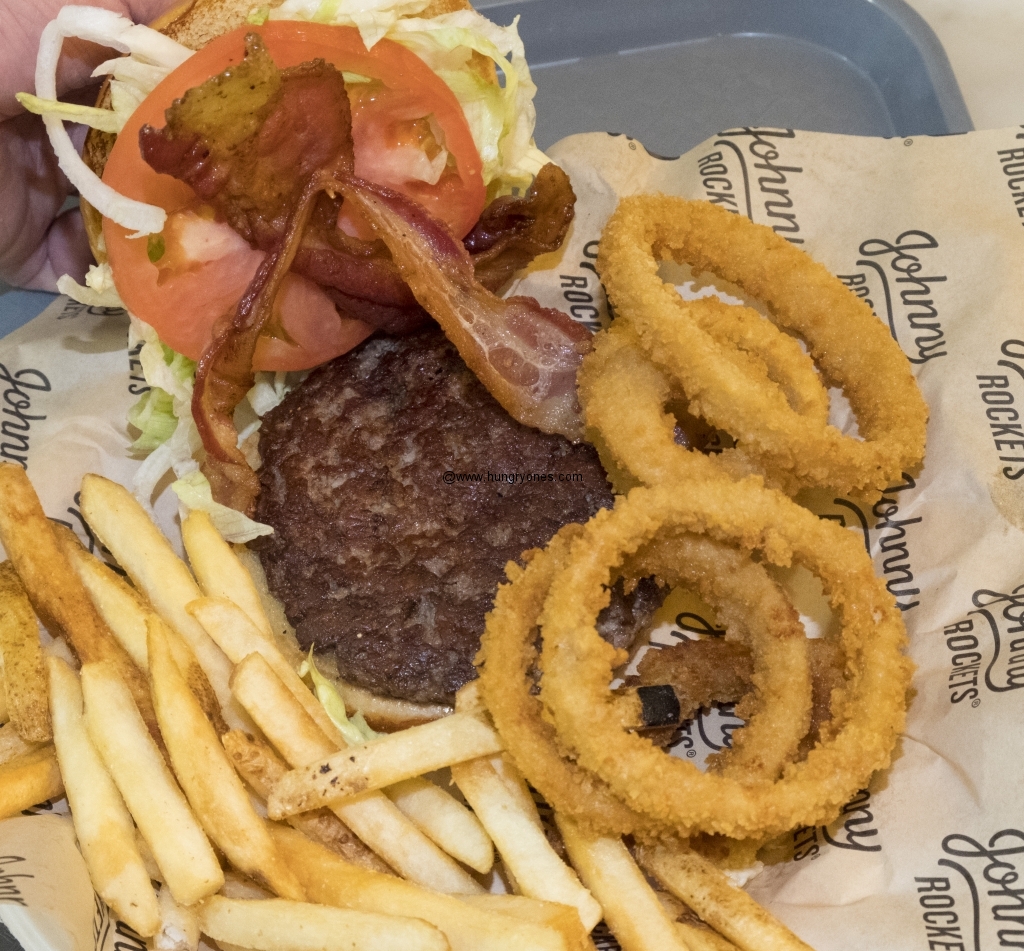 Quarter pounder had nice beefy flavor and the bacon had a nice savory flavor.  I like this burger better than ones I've had at Jack in the Box or Burger King.  I prefer the flavor of the beef at Red Robin & Eureka Burger.  Those places beef tastes higher quality and they season it a bit more.
Servers were nice and friendly but the cook put cheese on the burger when I asked for no cheese.  He made another pretty quickly.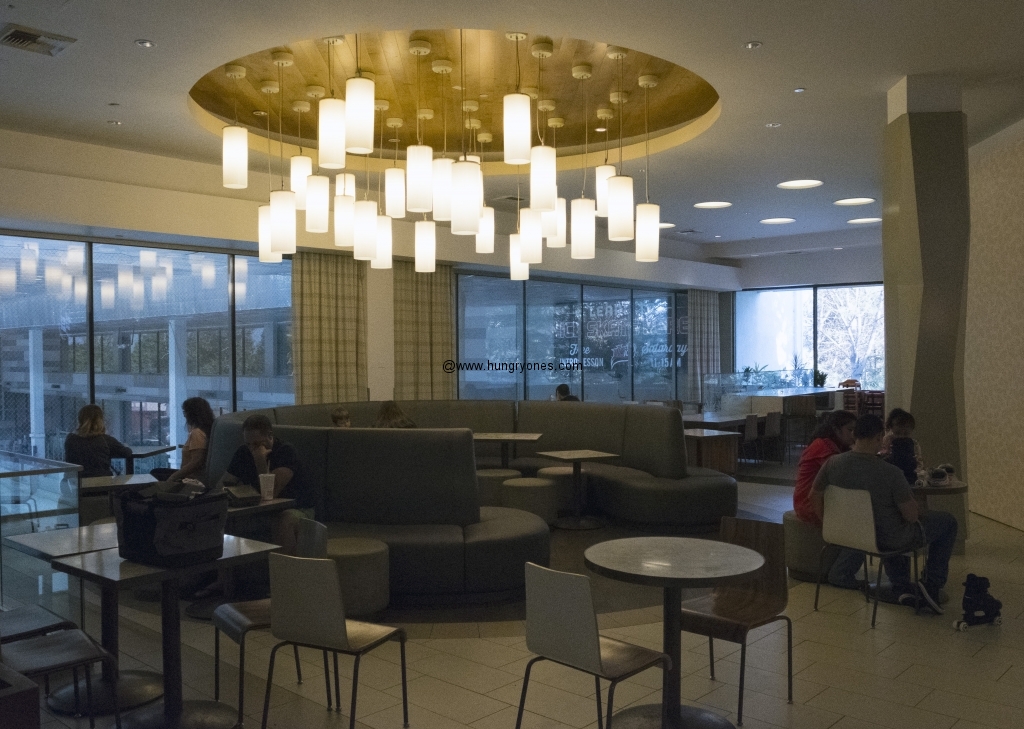 There is a nice view of the ice rink so you won't be bored while you eat.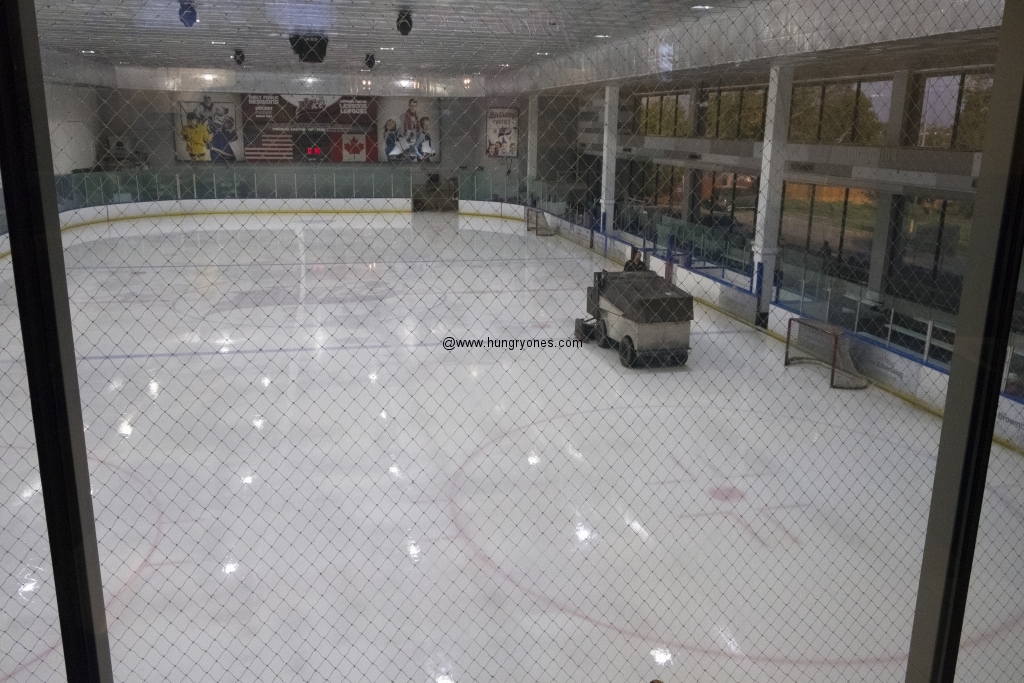 This place is ok but I'd rather pay a bit more for a burger at Red Robin or Eureka Burger.  I am really looking forward to when Shake Shack opens later this year.  I wonder if UTC is big enough to support 4 burger joints…
4545 La Jolla Village Dr
San Diego, CA 92122
(858) 886-7995