I remember the orange groves and the green leafy vegetables.  When I was a kid we drove through Escondido to get to the Wild Animal Park.  Out the car window fruits and veggies grew in perfect rows.  It was peaceful and there were few people around.  Visiting Farmer Boys for a late lunch I marveled at how busy the place was.  The General Manager took my order.  Found a nice comfy booth.  Food was brought out very quickly.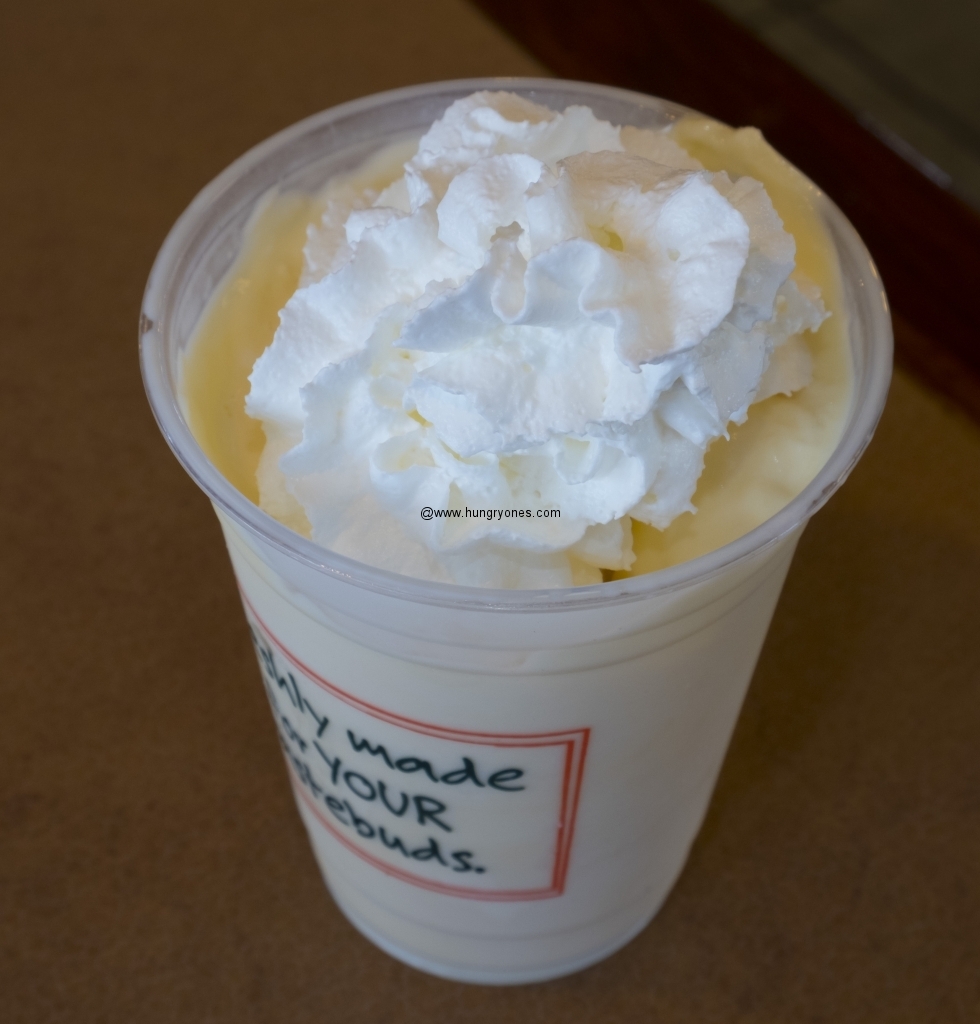 I started my meal with a vanilla shake made extra thick.  It was ice cold and very thick with delicious vanilla flavor.  One of the reasons I liked the shake so much is it was made with Thrifty Ice Cream which is my fav store ice cream since I was a kid and got double cones for 30 cents at Thrifty's.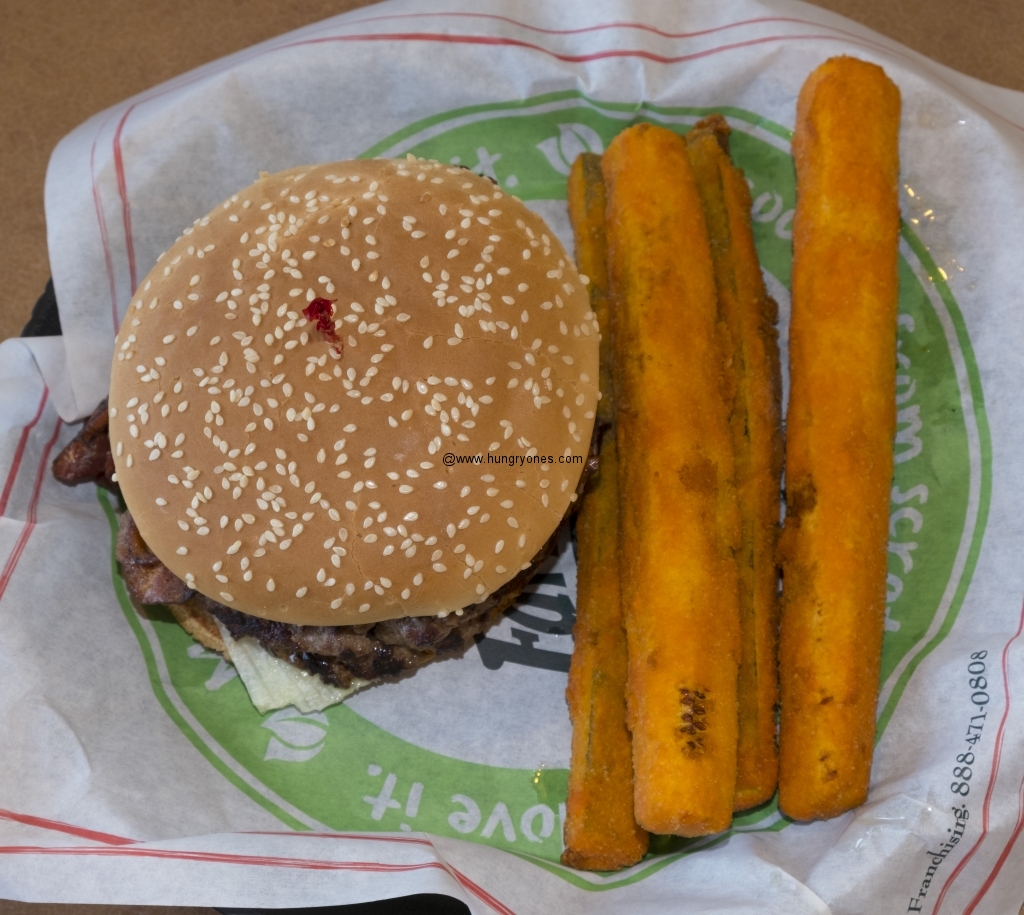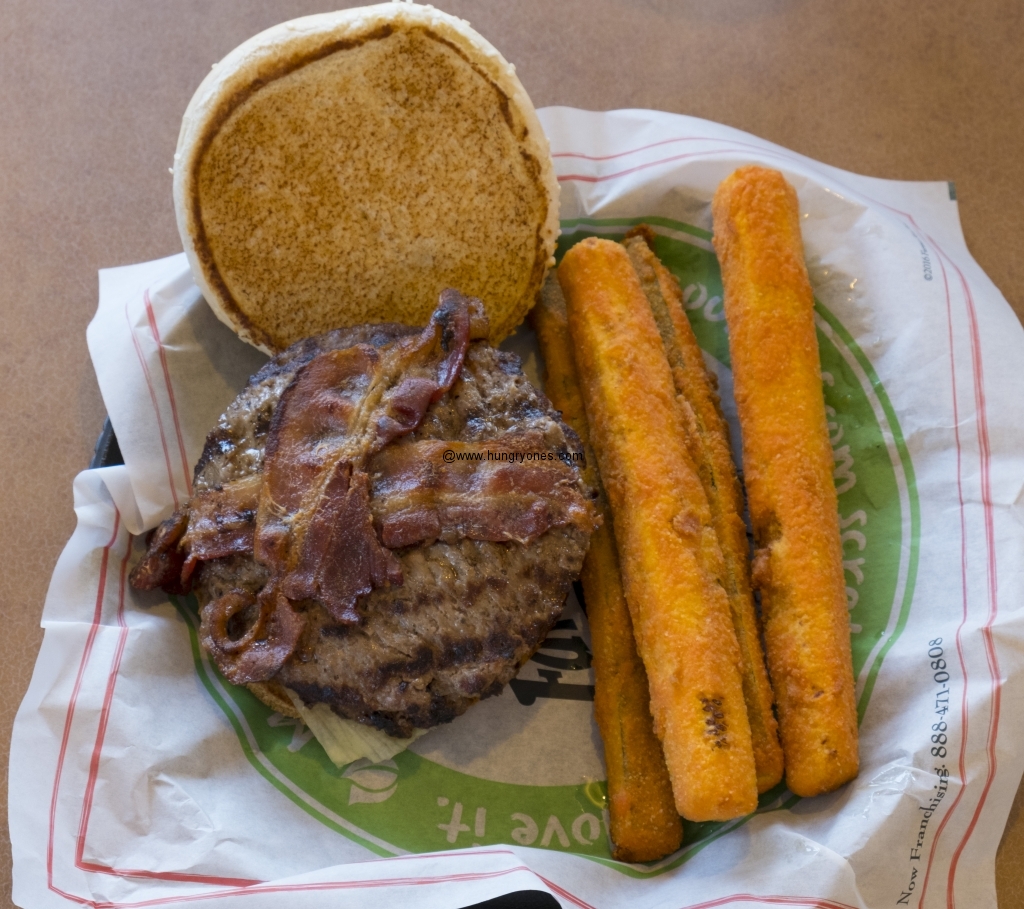 Next I tried a burger made with 2 fresh beef patties, bacon, lettuce, and tomato.  Beef patties were juicy and had a nice beef flavor.  Bacon had a rich, strong savory flavor.  Lettuce and tomato had garden fresh flavor.  This is the best fast food burger I've had since my visit to Shack Shack at Westfield World Trade Center.
Fried zucchini was battered in a unique orange hue batter.  There was a little bit of spice in the batter as well.  Good zucchini flavor.  My fav version of this dish I get at the county fair every year at Reno's where they use a traditional tempura batter.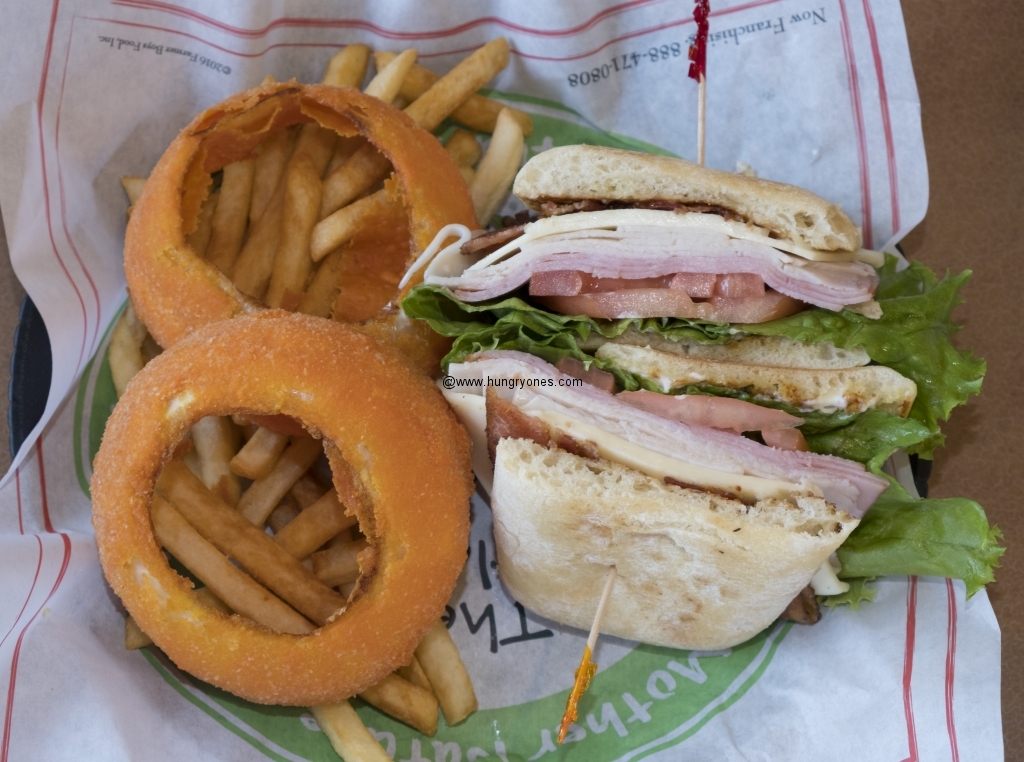 Onion rings used the same slightly spicy orange hue batter and had a good onion flavor.
French fries were your standard fast food fry and had a rich potato flavor.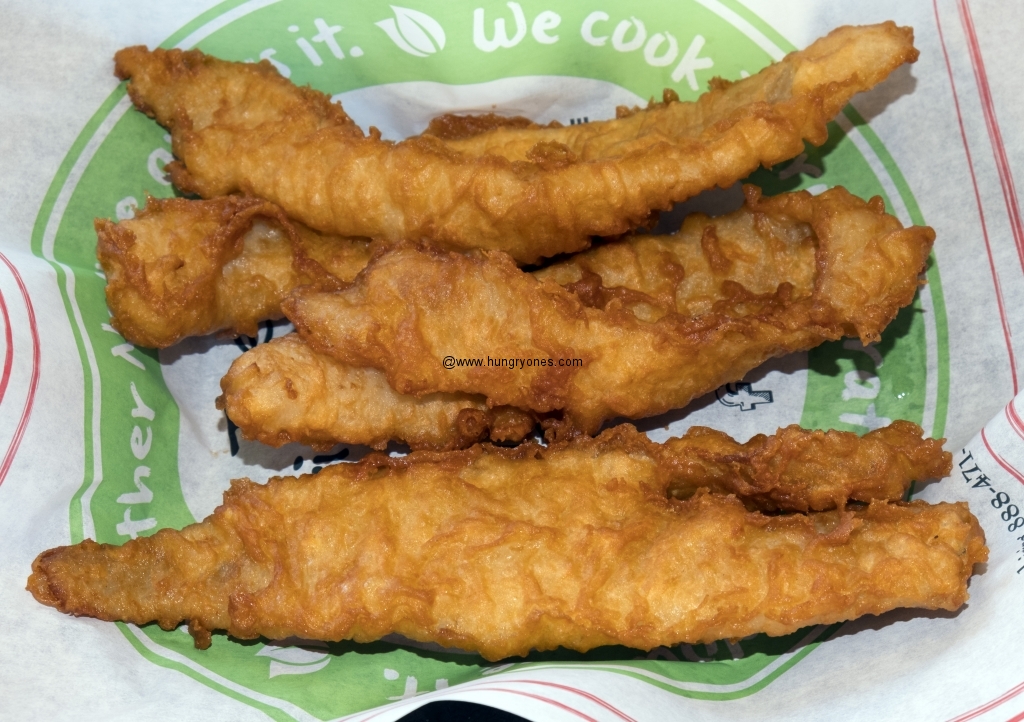 Fried haddock had a crunchy tempura batter.  Rich haddock flavor.  3 pieces are perfect for a medium size dinner.  I was really impressed by how good the fried fish is here.  I asked the General Manager and found out they don't cook frozen/defrosted food here.  Everything is made fresh.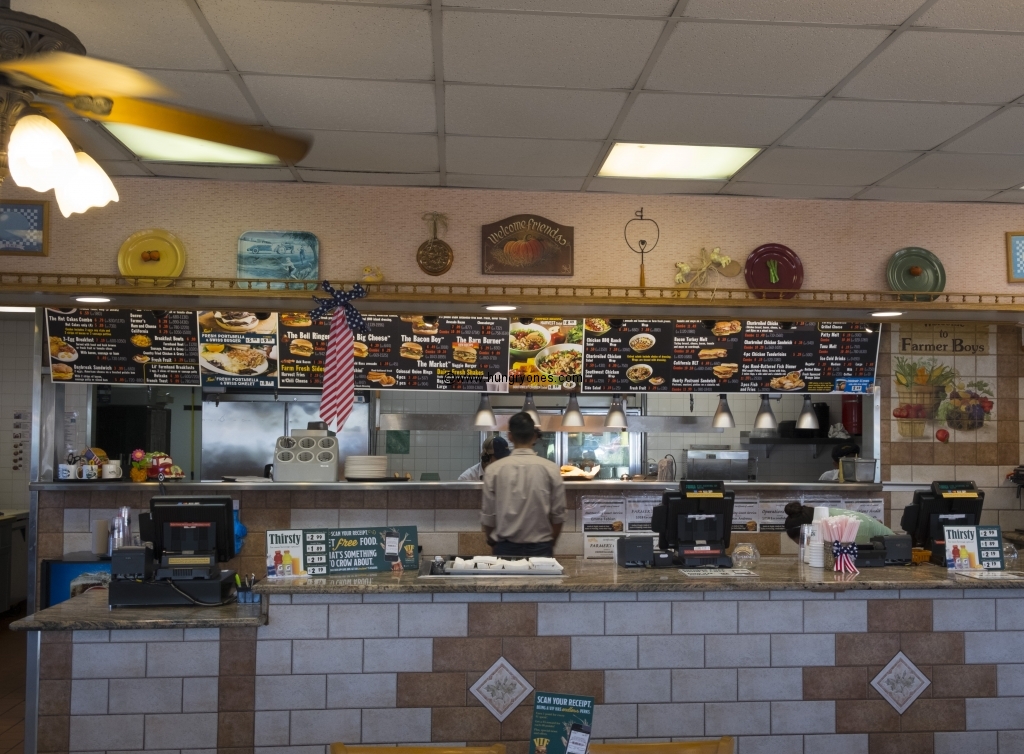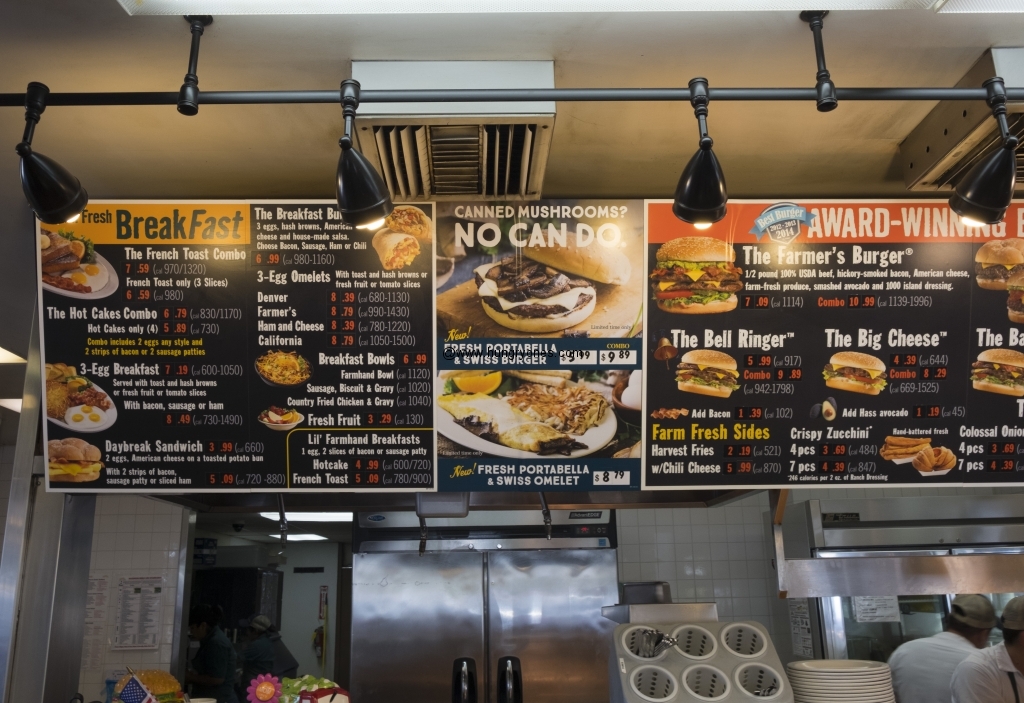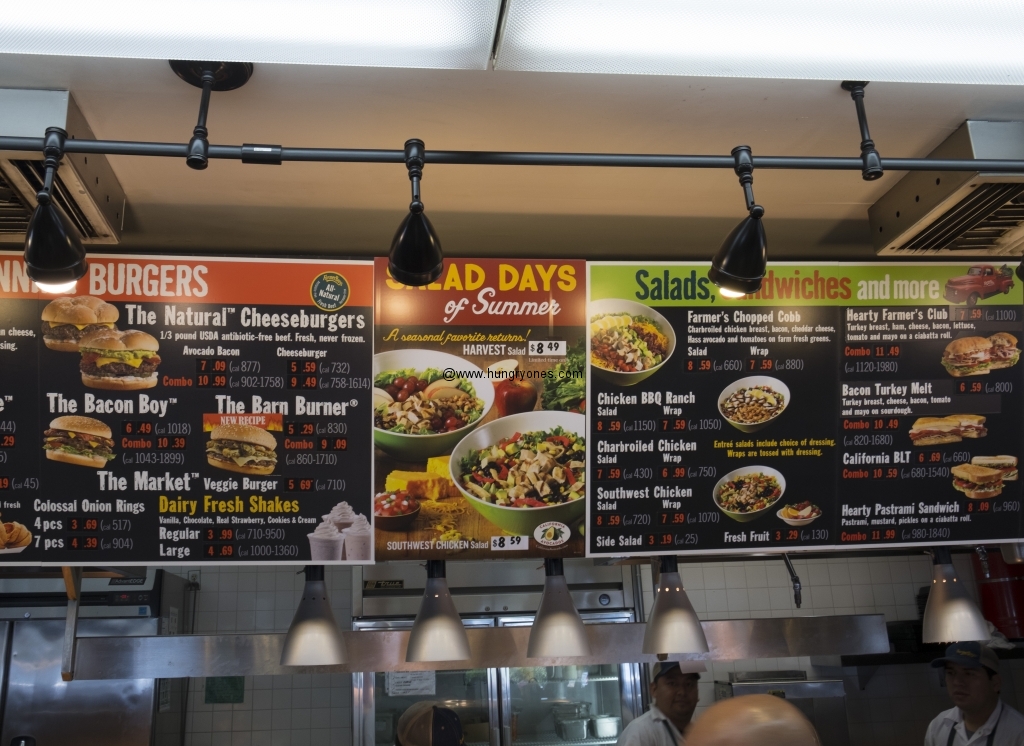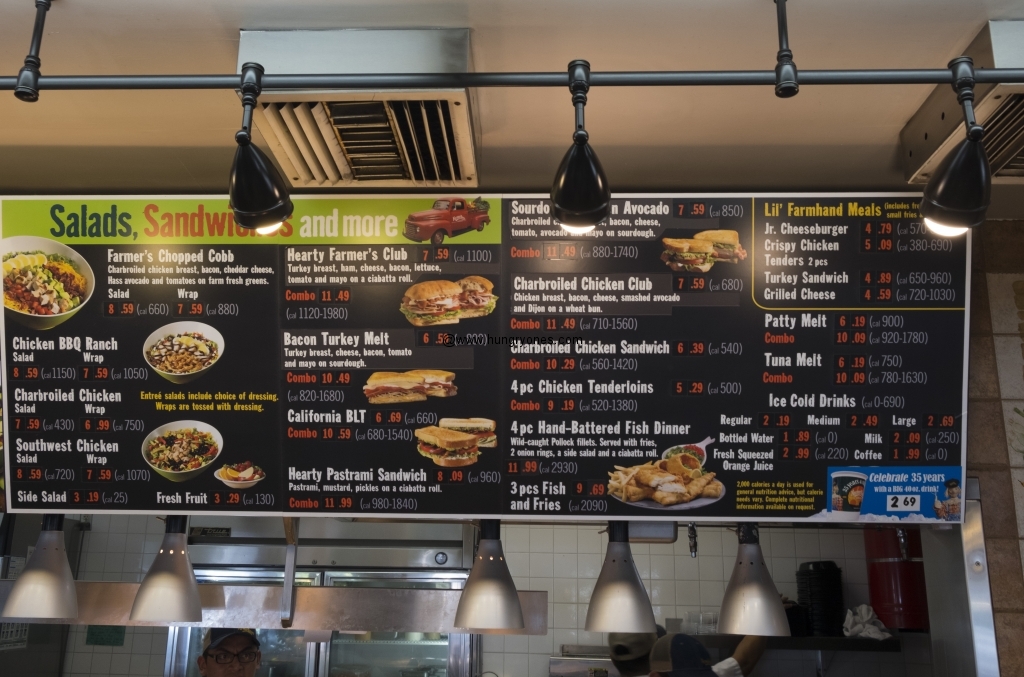 We visited for Yelp Elite Week and were given $30 credit.  I enjoyed the food and hospitality provided by Andreas Andreou the General Manager and his staff.  This place is the closest to eating at home you will find at a fast food restaurant.  Thanks Danny W. for the awesome Yelp Elite Week event!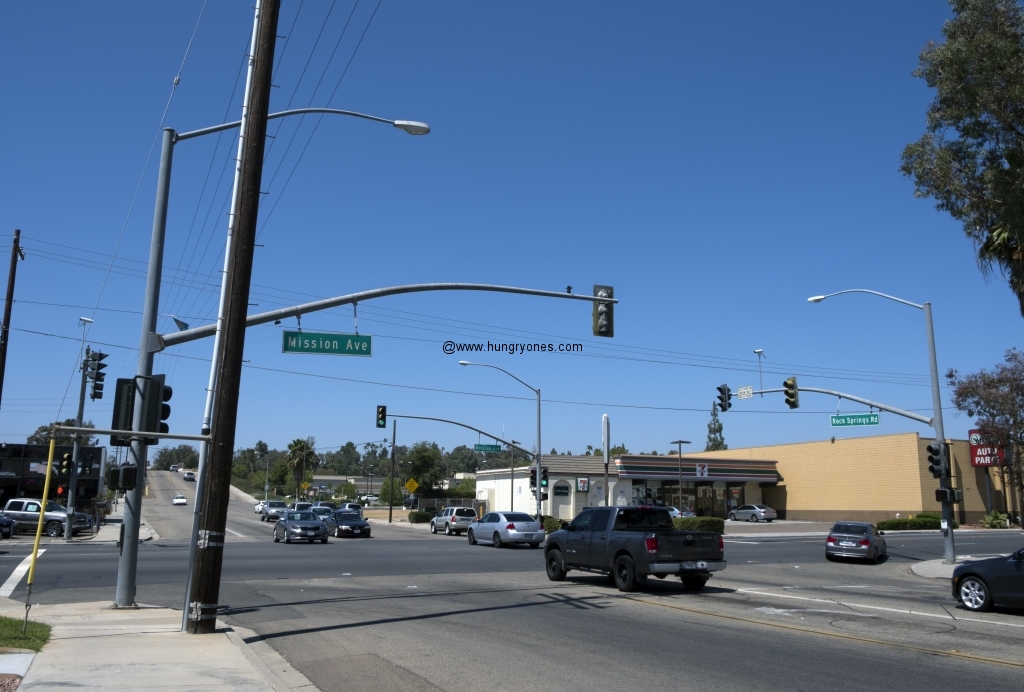 You won't find any farms at the corner of Mission Ave and Rock Springs Rd but you will find some farm fresh food here.
Above portion written By Soo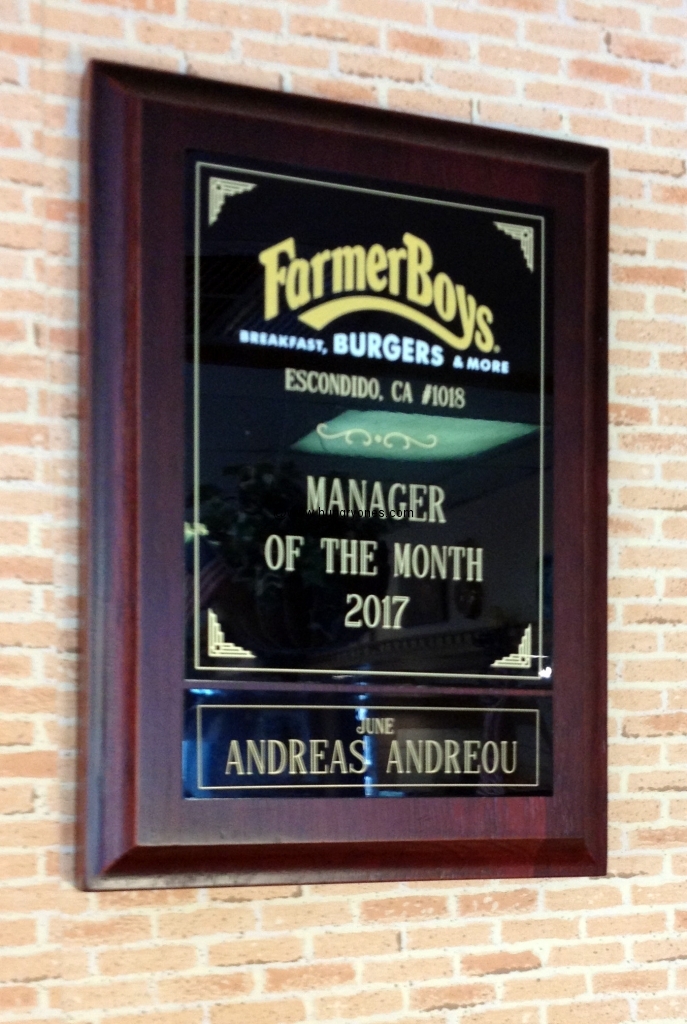 The very first Farmer Boys I frequented was in the desert and it did not take long for my daughter and I to get hooked on those fried zucchini wedges and fresh delicious food. So when it was time to visit this location I knew I was in for a treat.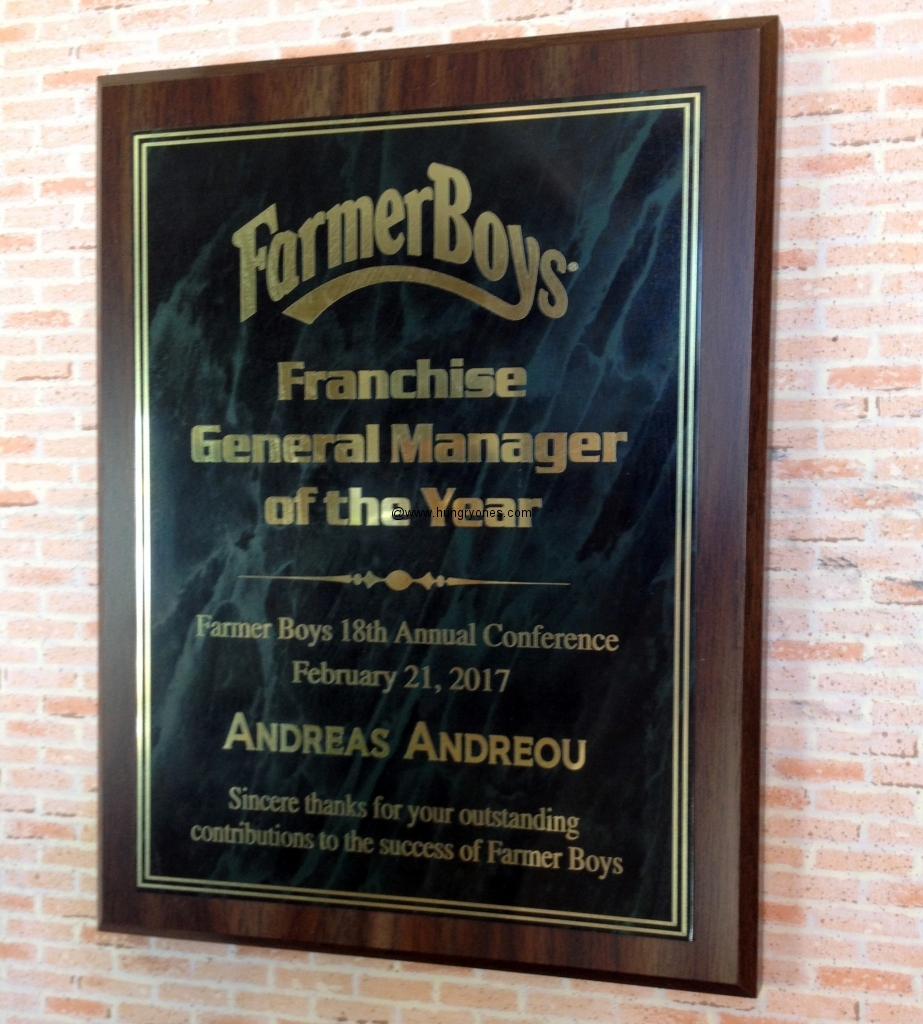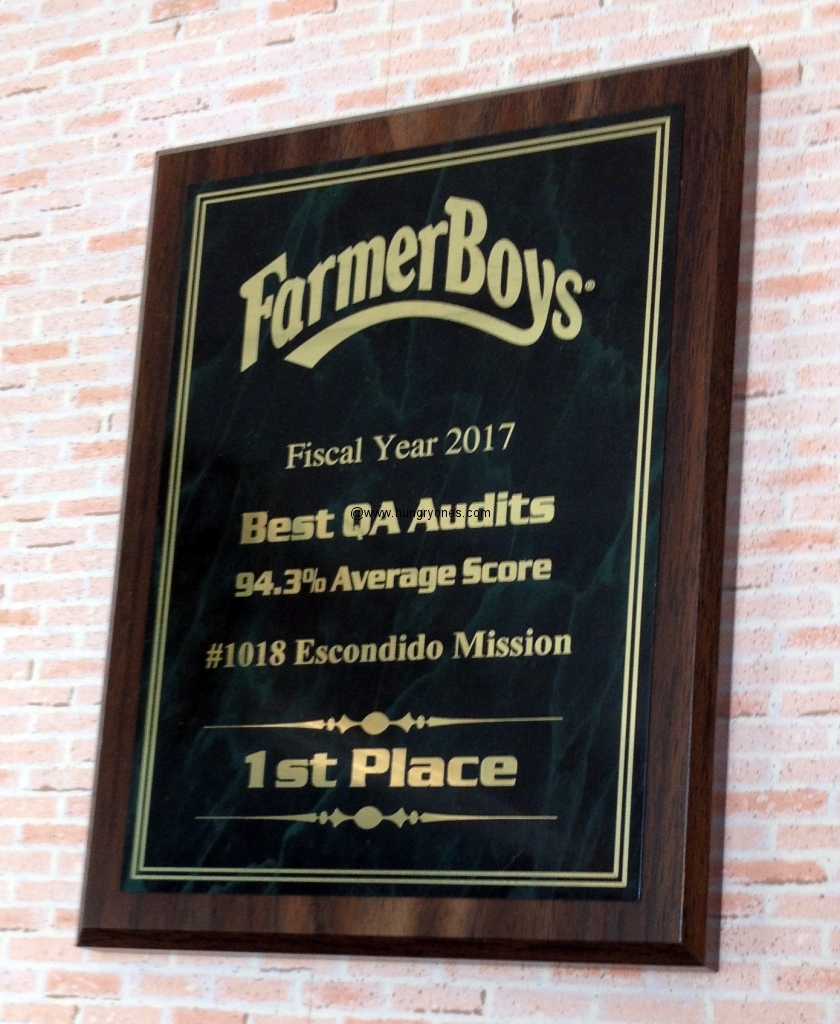 Walking in for the very first time it became readily apparent just how dedicated and genuinely happy Andreas (the Restaurant Manager) was in his chosen profession. His sunny disposition was contagious to all whom came in contact. We enjoyed our time chatting with Andreas and felt a bit happier as we departed. ?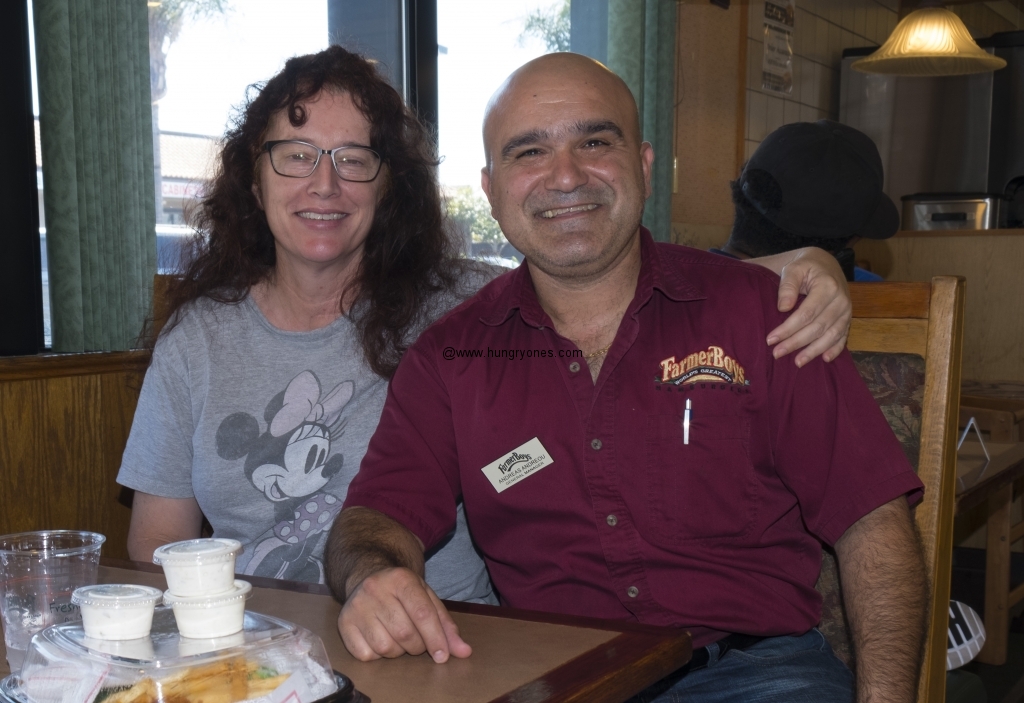 One of the things I admire about Farmer Boys is their farm to table approach using local bakers and farmers. They also offer an all natural burger, hormone free and antibiotic free. Founded in 1981 with approximately 90 restaurants in California and Nevada. The variety and freshness of salads and wraps offered is impressive. Paired with the numerous hand made dressings ensure divine tastiness awaits you. Sandwich offerings include, turkey, chicken, tuna or pastrami paired with fresh, flavorful bread. A modest selection of shakes, soda's and fresh orange juice is offered.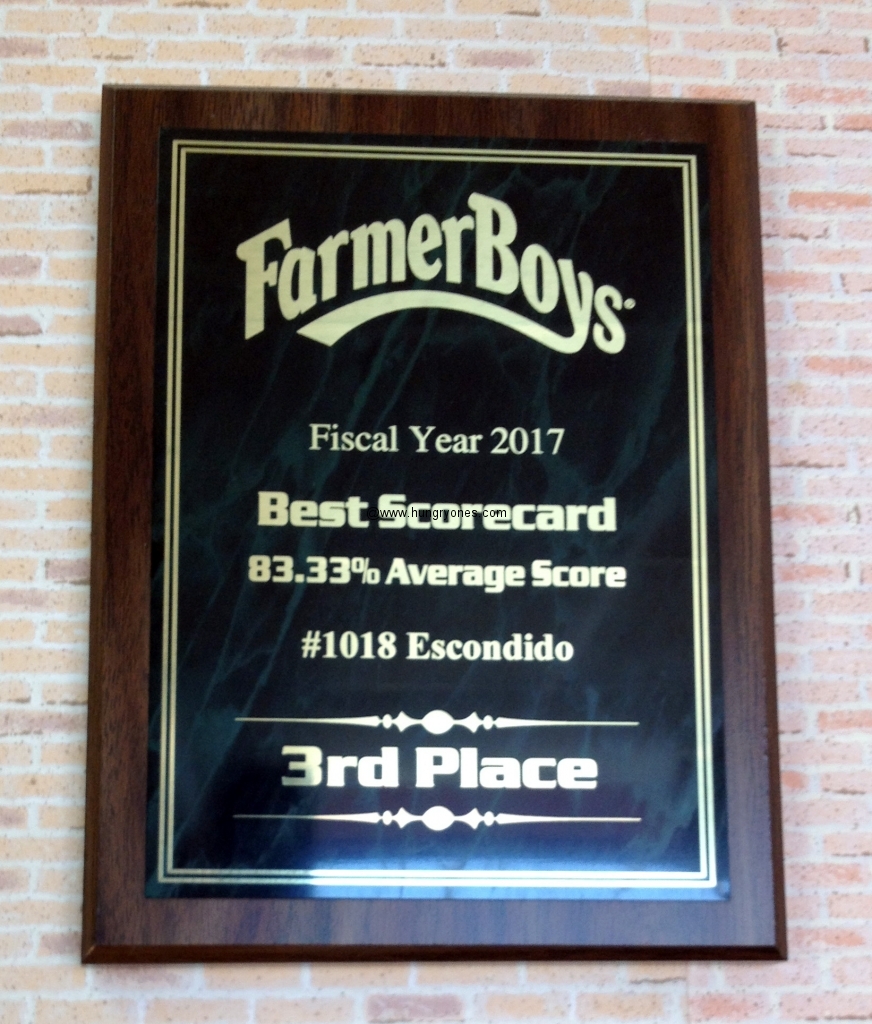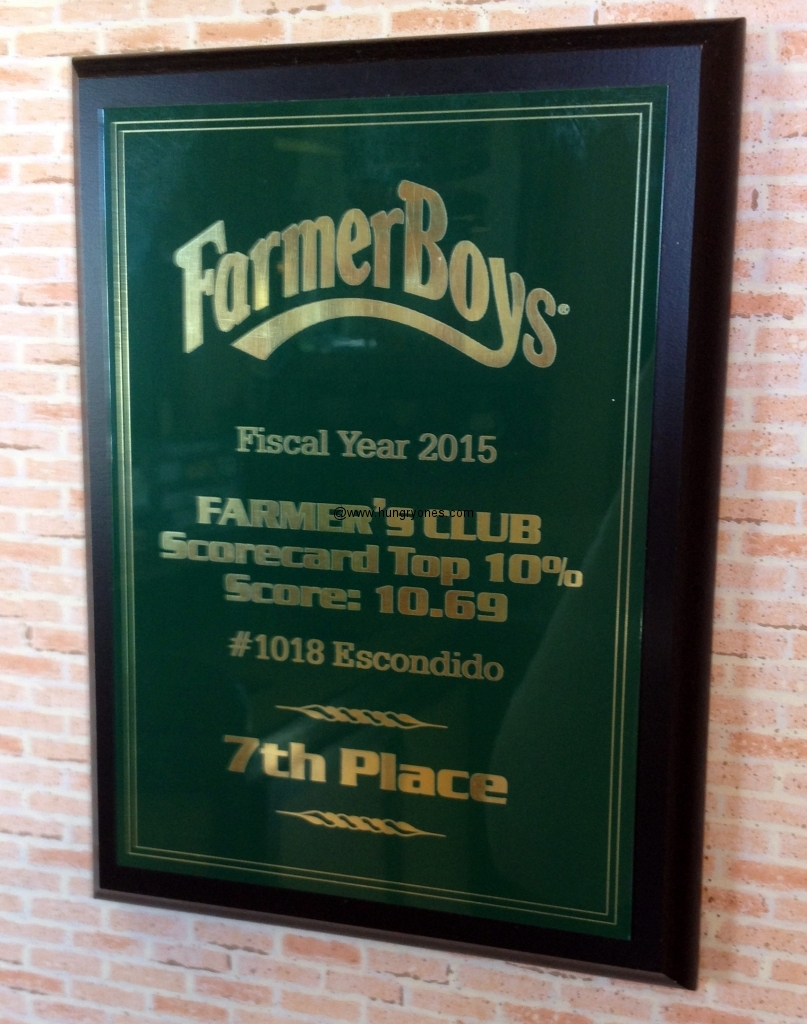 The club sandwich with a combination of fries, onion rings and shared zucchini was my selection. Topped off with raspberry ice tea of course. Bacon, ham, turkey paired with cheese, lettuce, tomato on a fresh ciabatta roll and Italian dressing just jumped off the scale for extremely sublime flavor. Needless to say it disappeared off my plate rather quickly. ?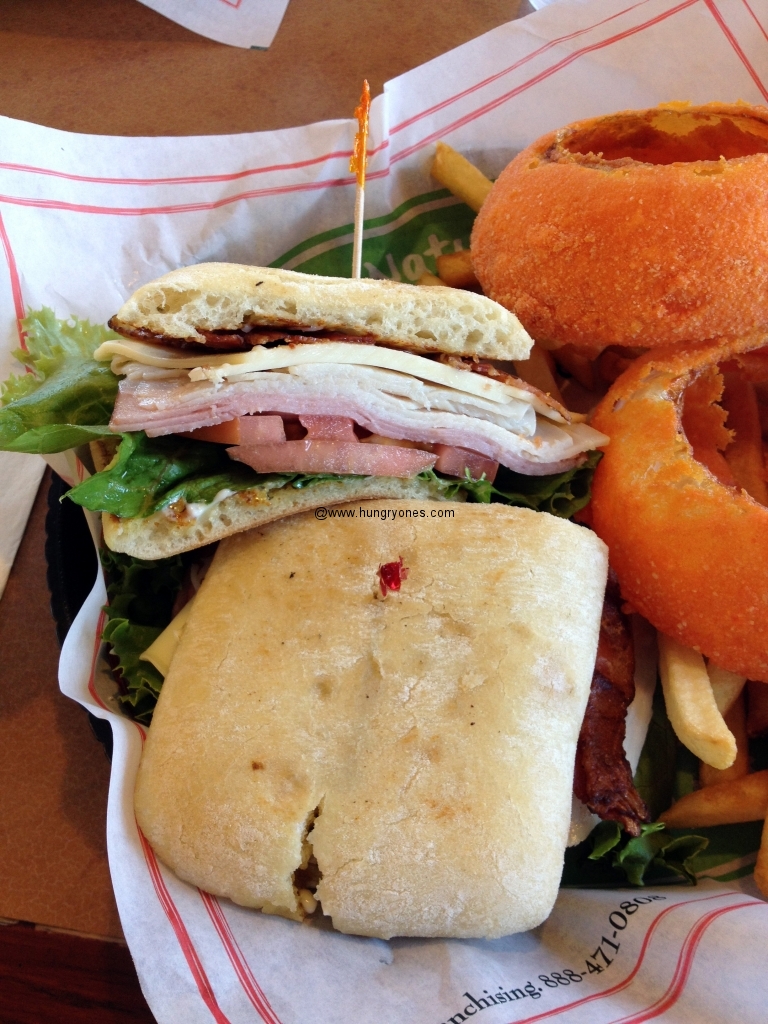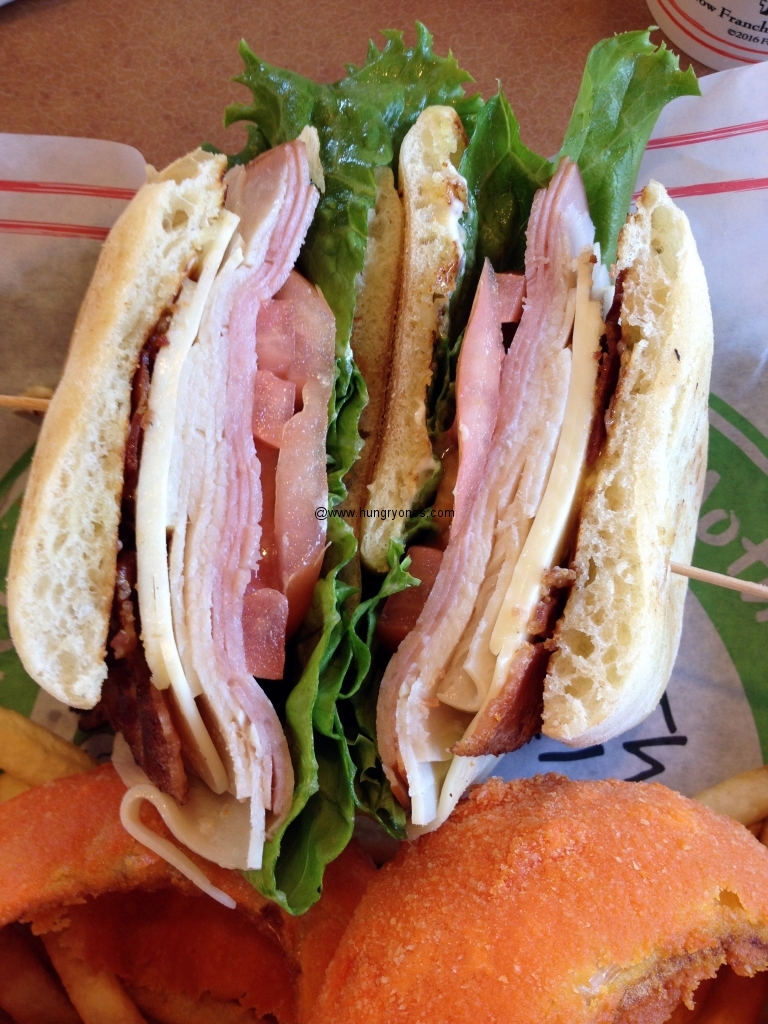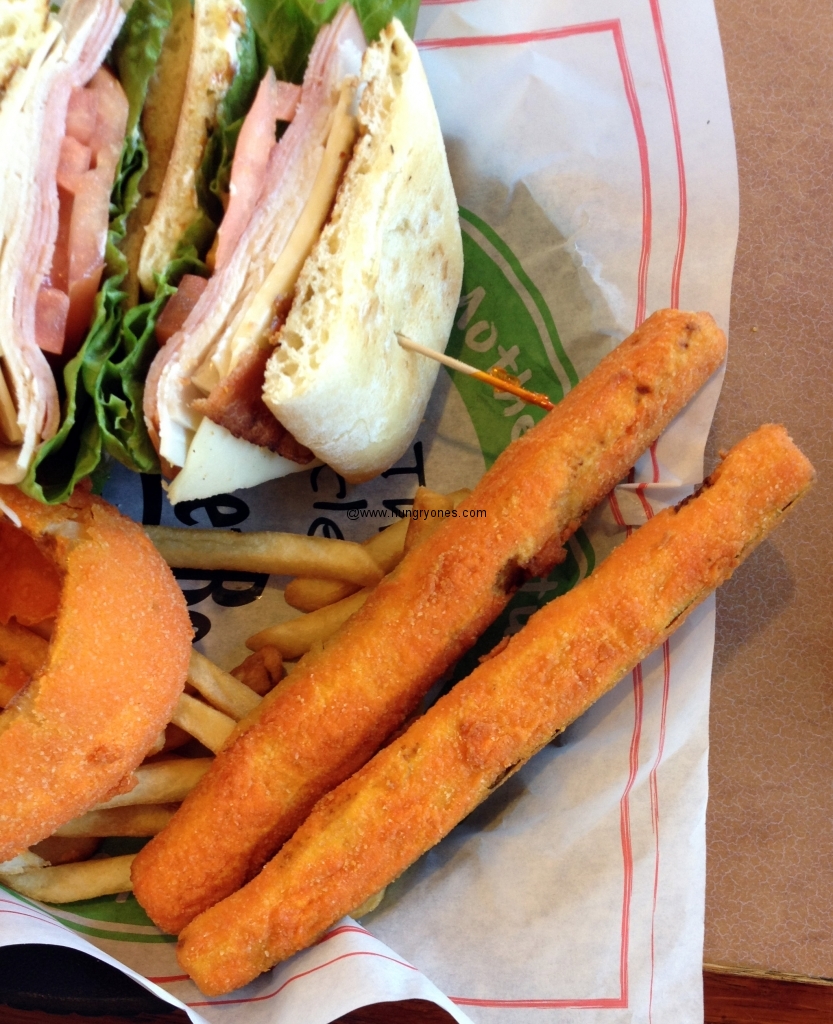 There is a handsome wall of fame that greets you as you walk in the front door. Just one visit and you'll know why there are so many plaques covering this wall. I'm looking forward to many more meals eaten here in the near future.
Above portion Written by Maggie
925 W Mission Ave
Escondido, CA 92025
(760) 738-6188