30 Years of Thinking Green Anniversary Celebration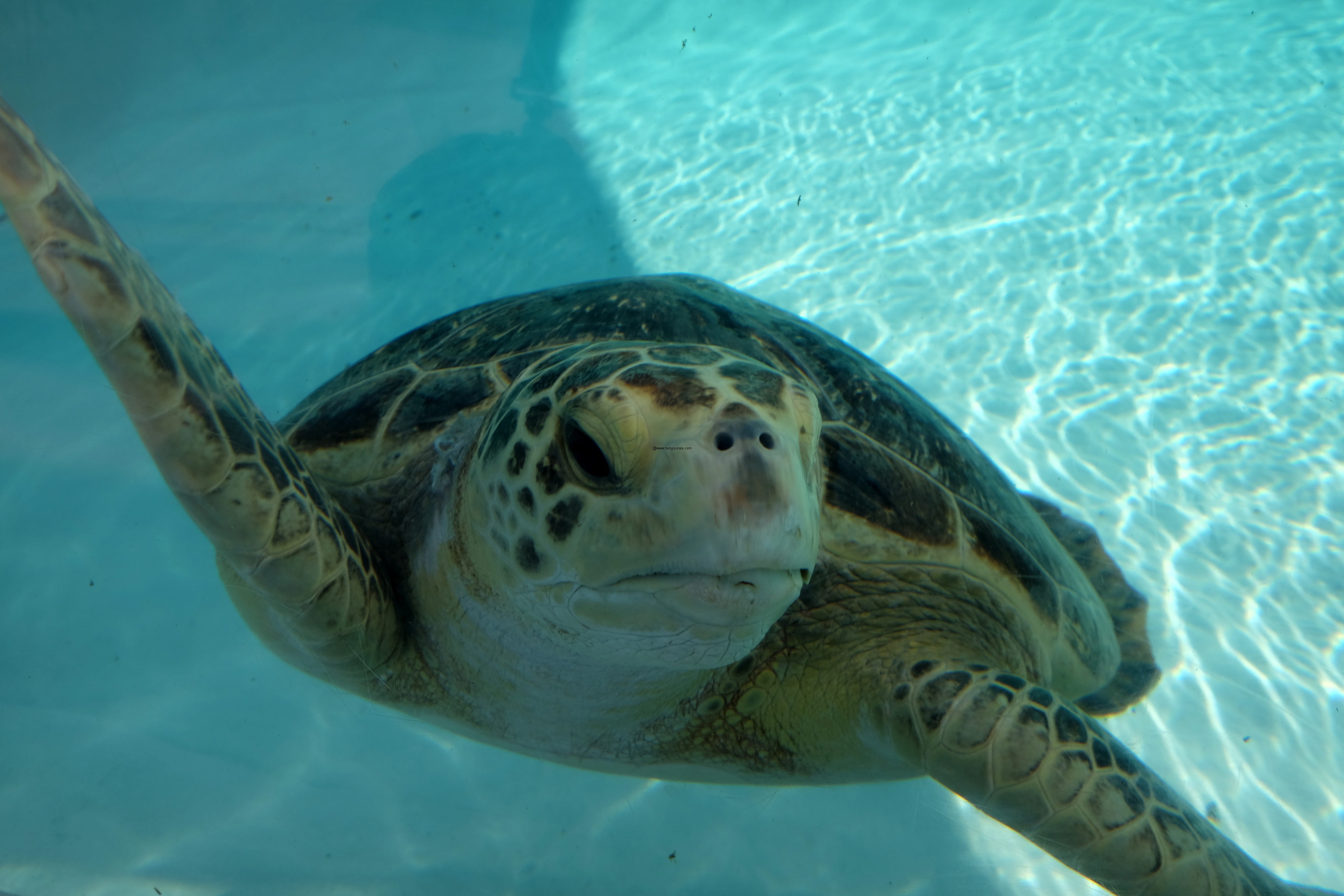 With a lightened step I take, to gaze upon this 2,000 plus gallon tank, I spy my intended, gracefully swimming by, stopping to greet their admirers, just as curious as I, we gaze into each others eyes, locked in beautiful serenity, I'm glued to my spot, instantly I feel a peace envelope me and I never want to leave.
Eastern Pacific Green Sea Turtles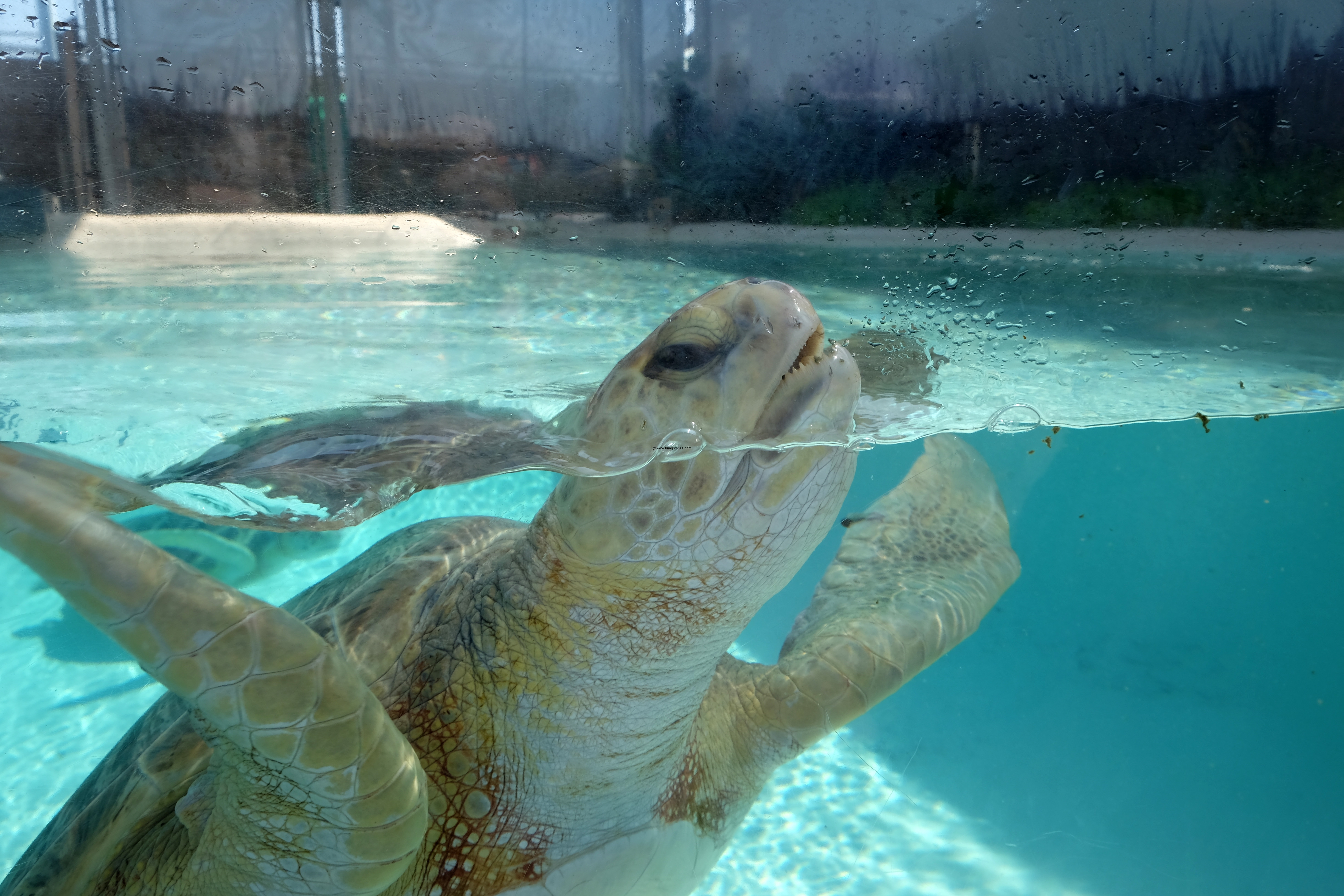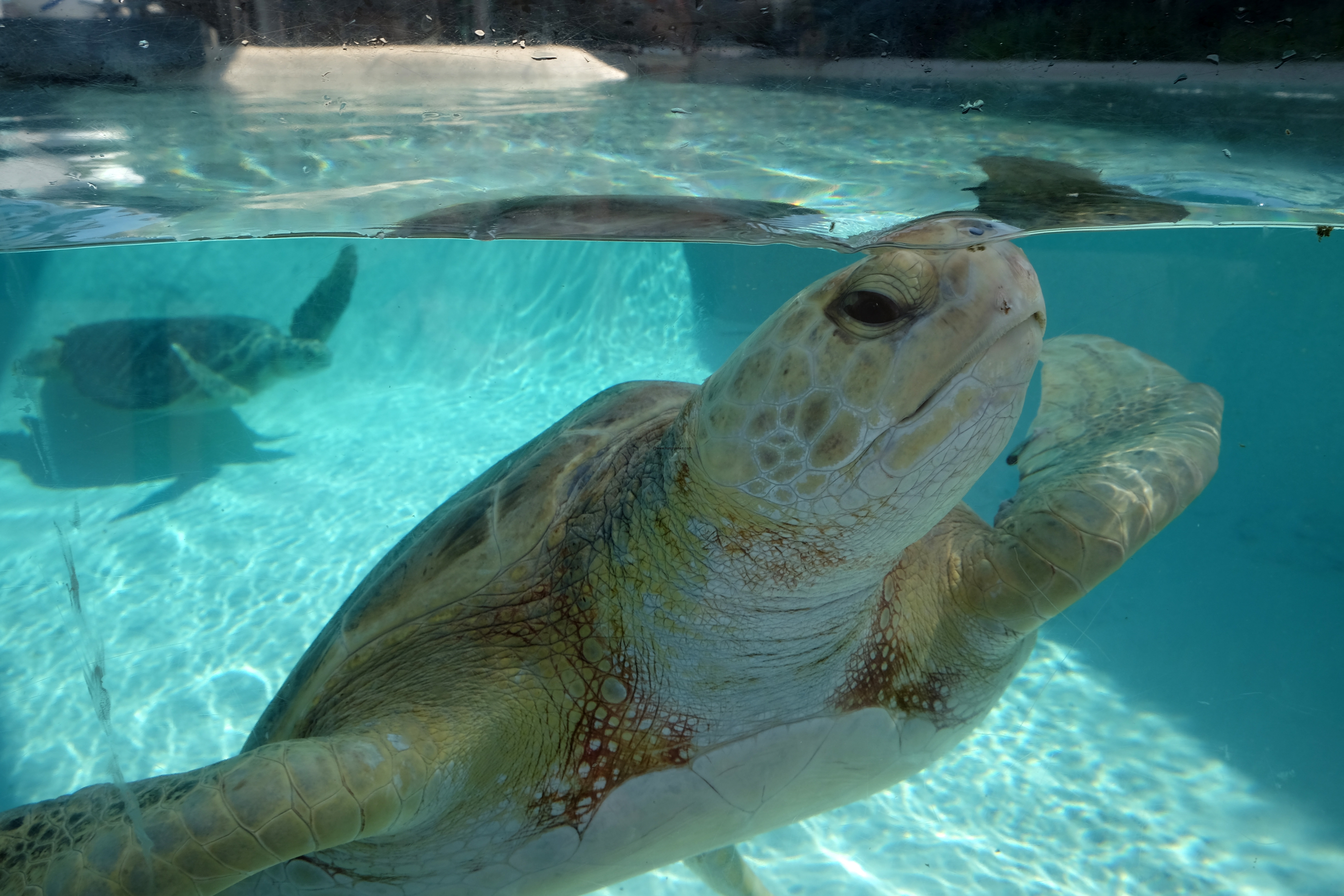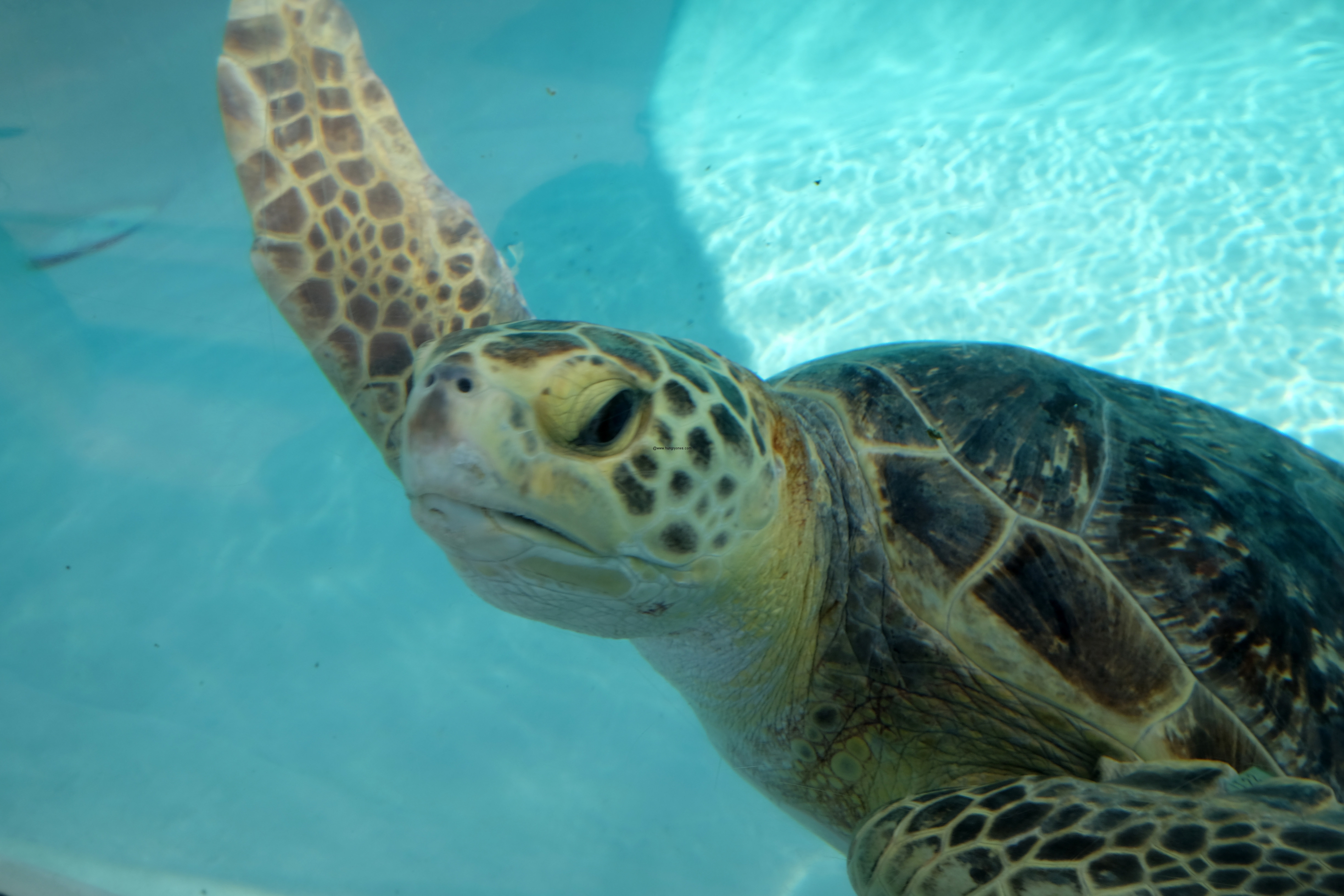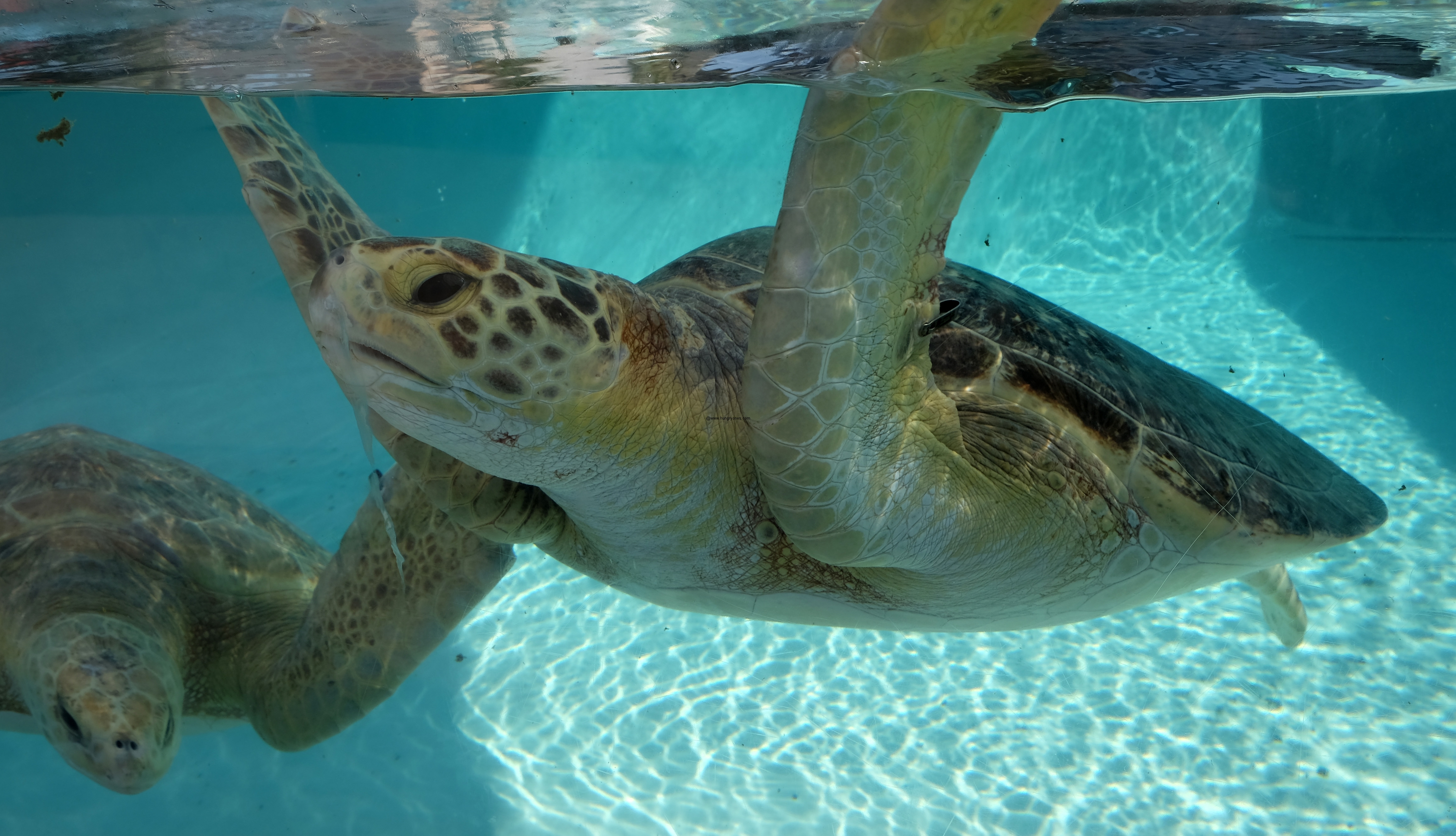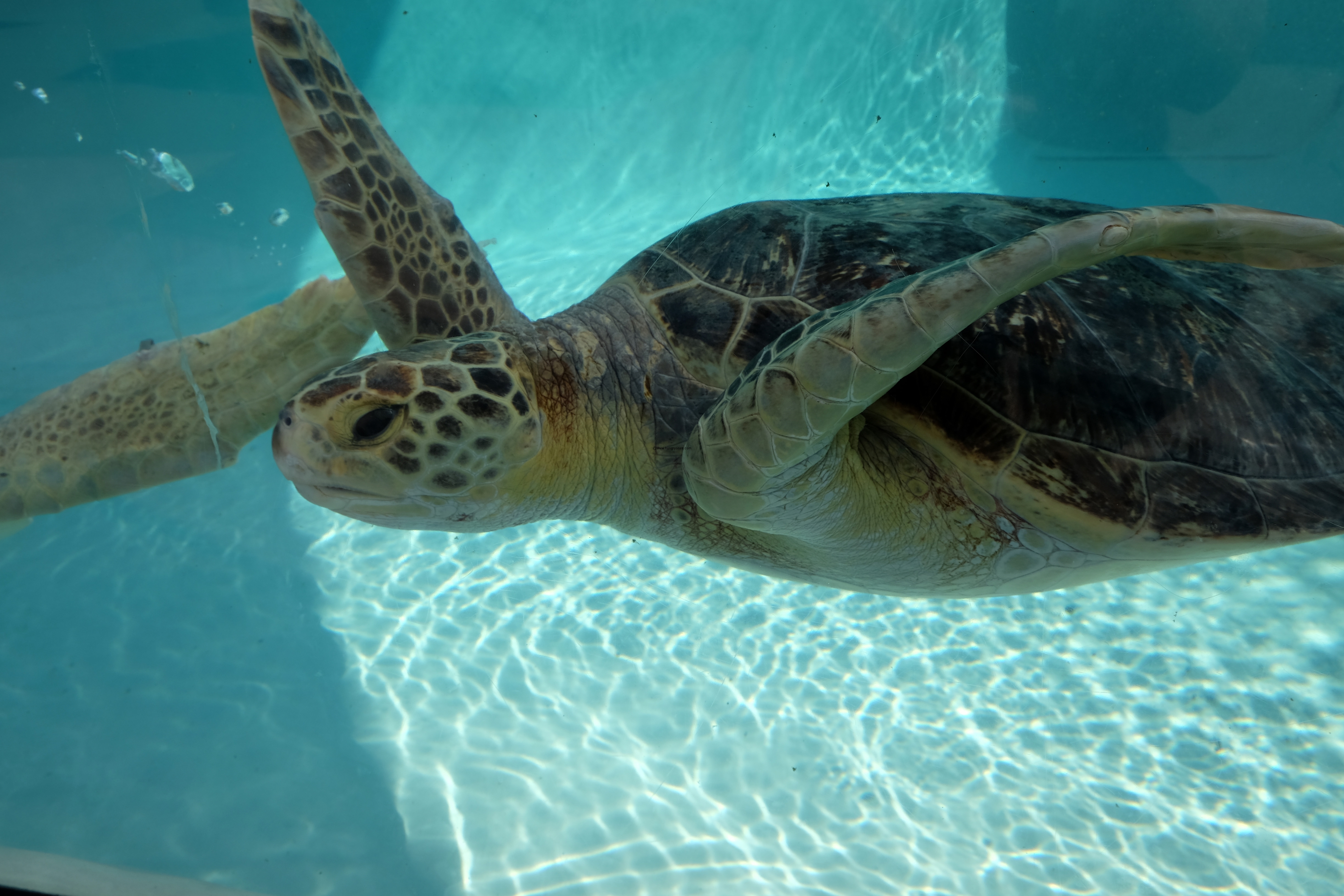 There are loads of guest adventures including VIP animal encounters. My favorite is feeding the turtles of course! It's a $50. fee for a group of 6 people. You can also feed the rays & meet a shark, or meet a raptor, or meet a reptile. This is an especially unique experience you won't get otherwise. Advanced reservations can be made by calling or going on their website. http://www.thelivingcoast.org/programs/animal-encounters/vip-animal-encounters/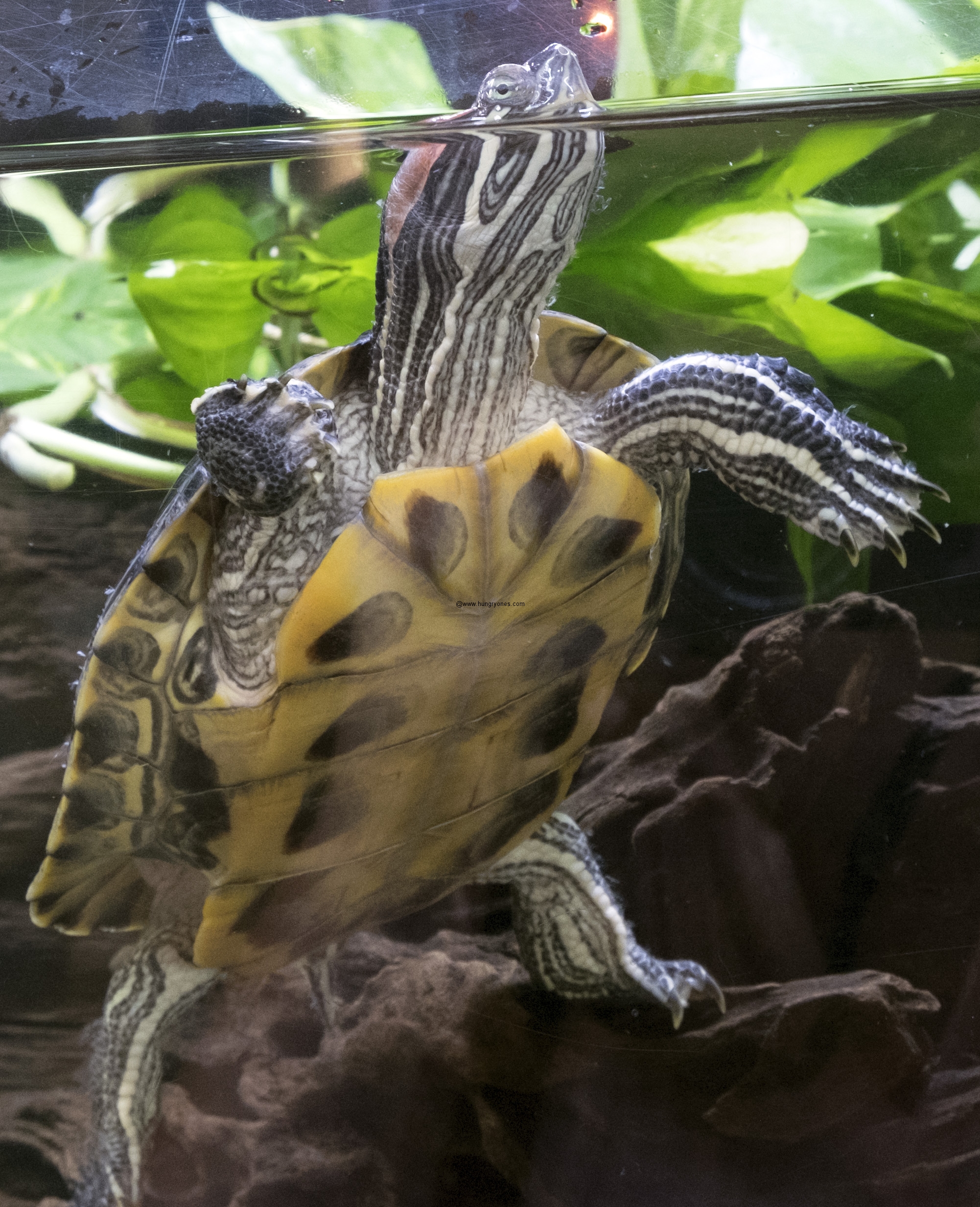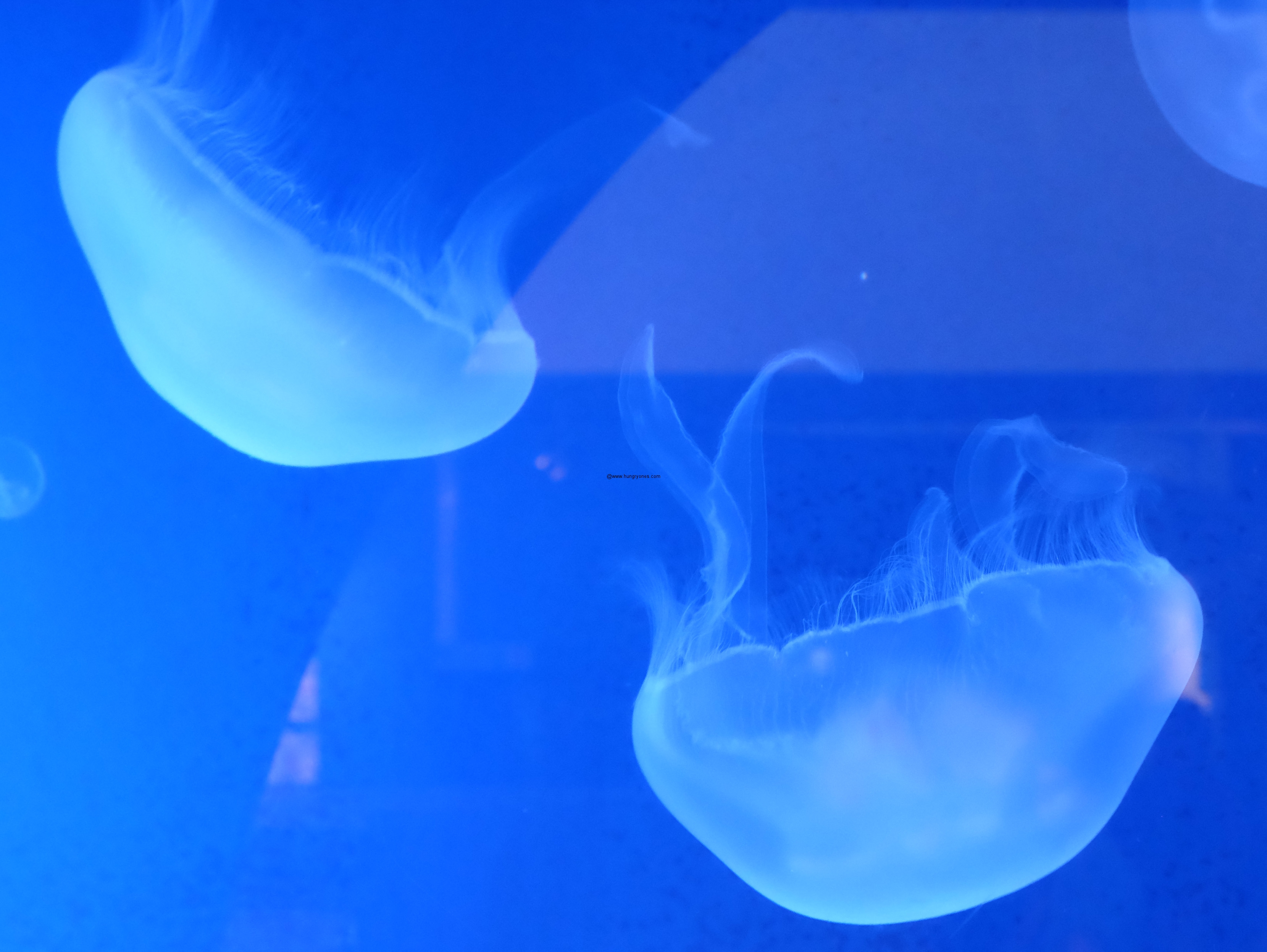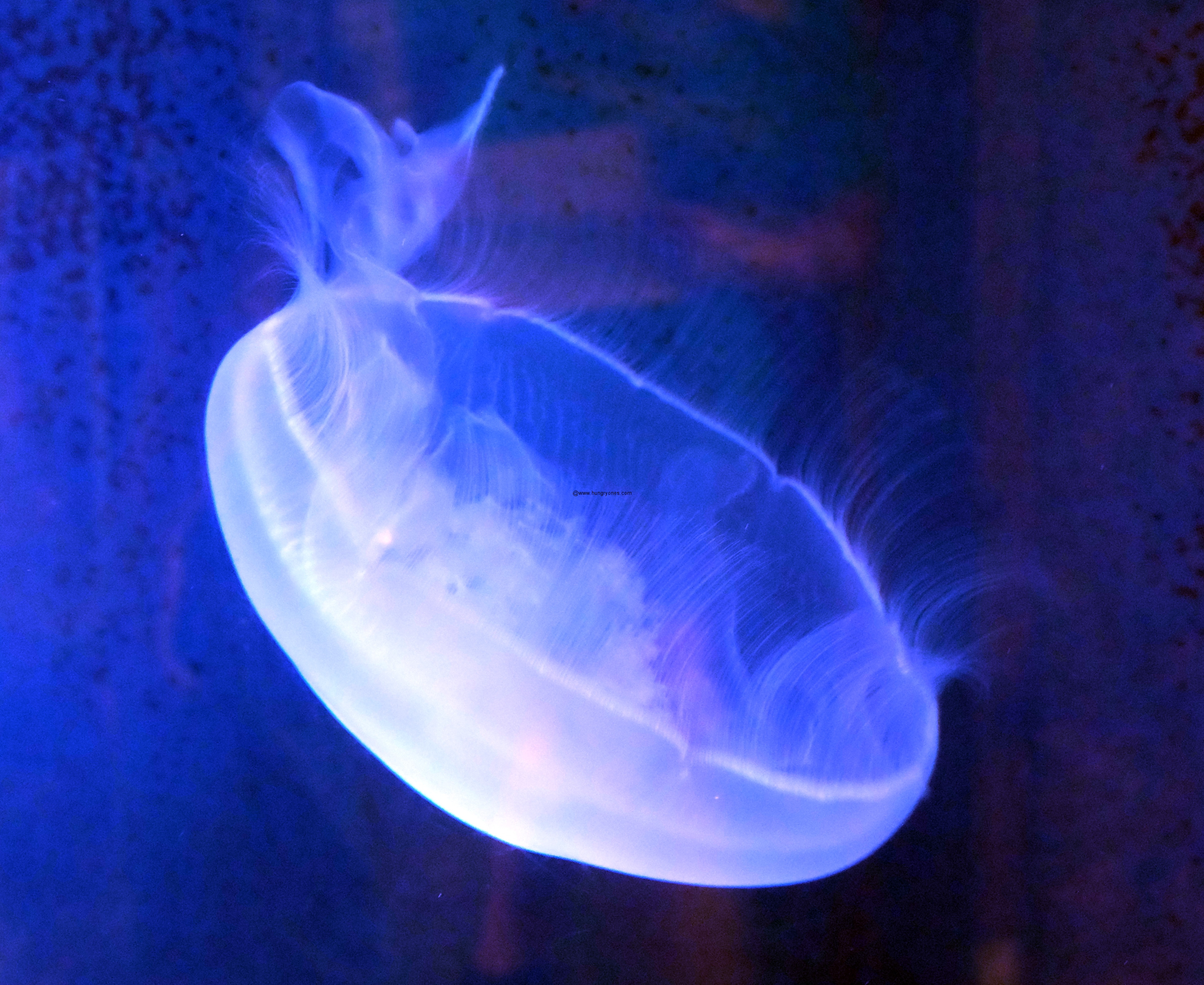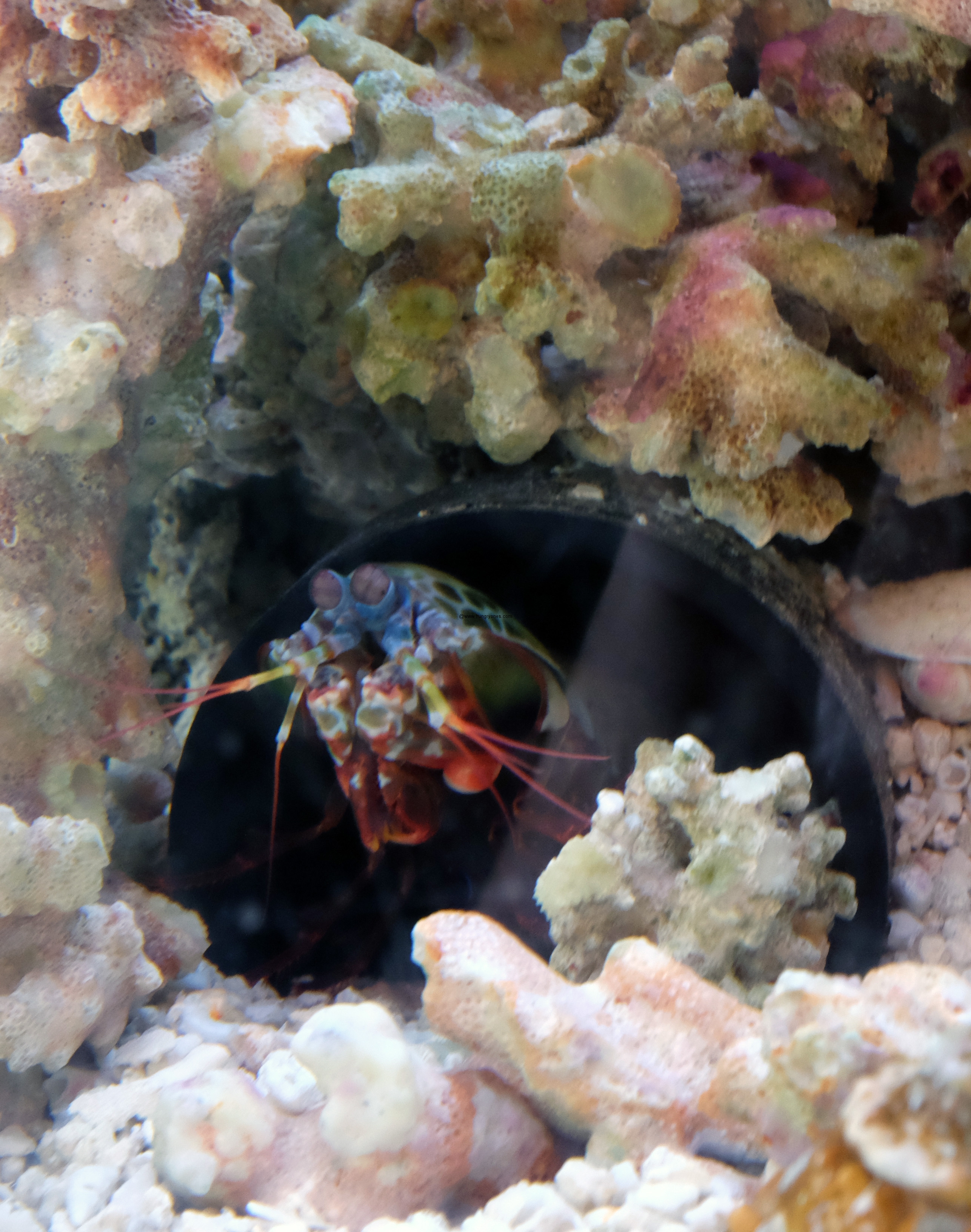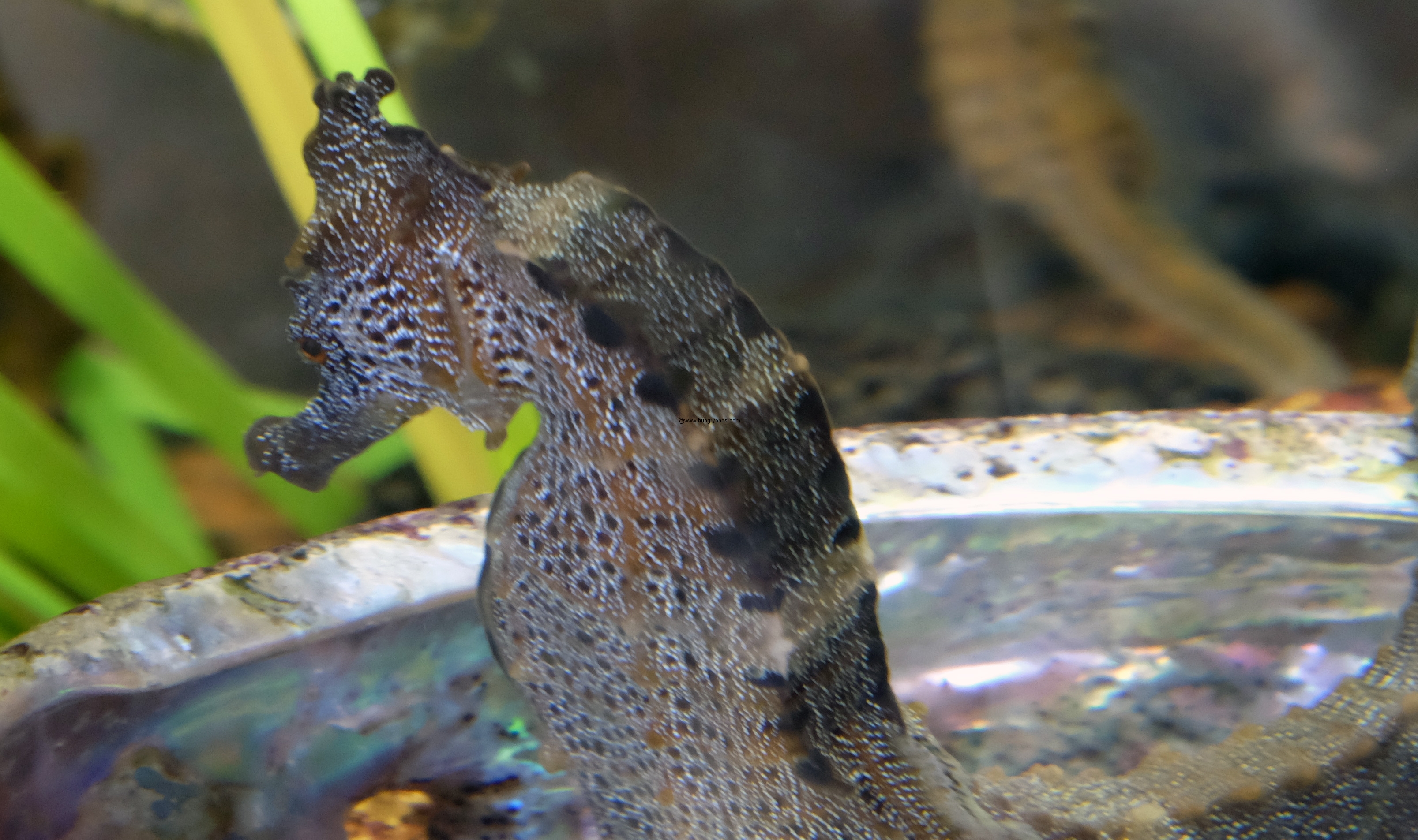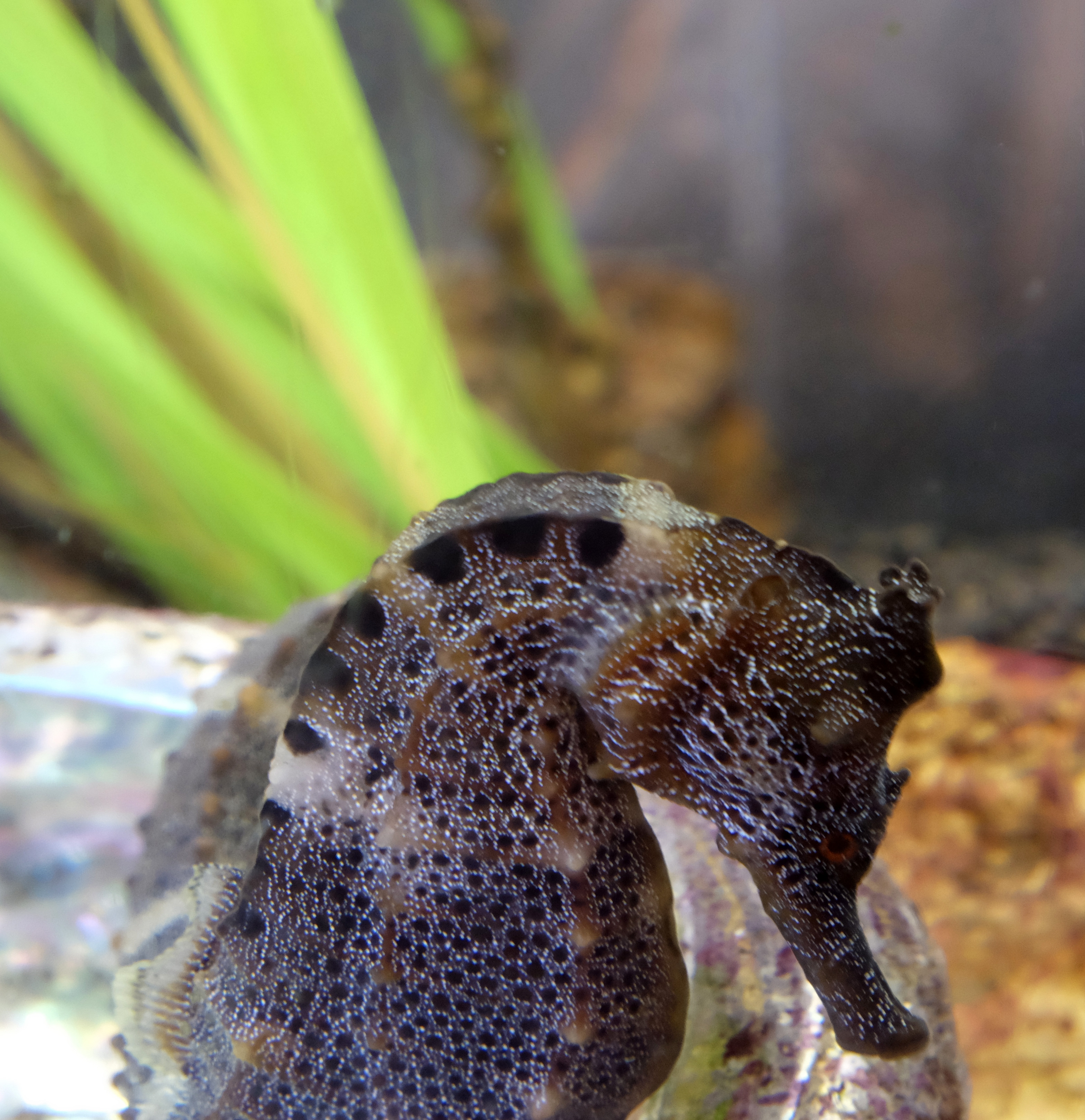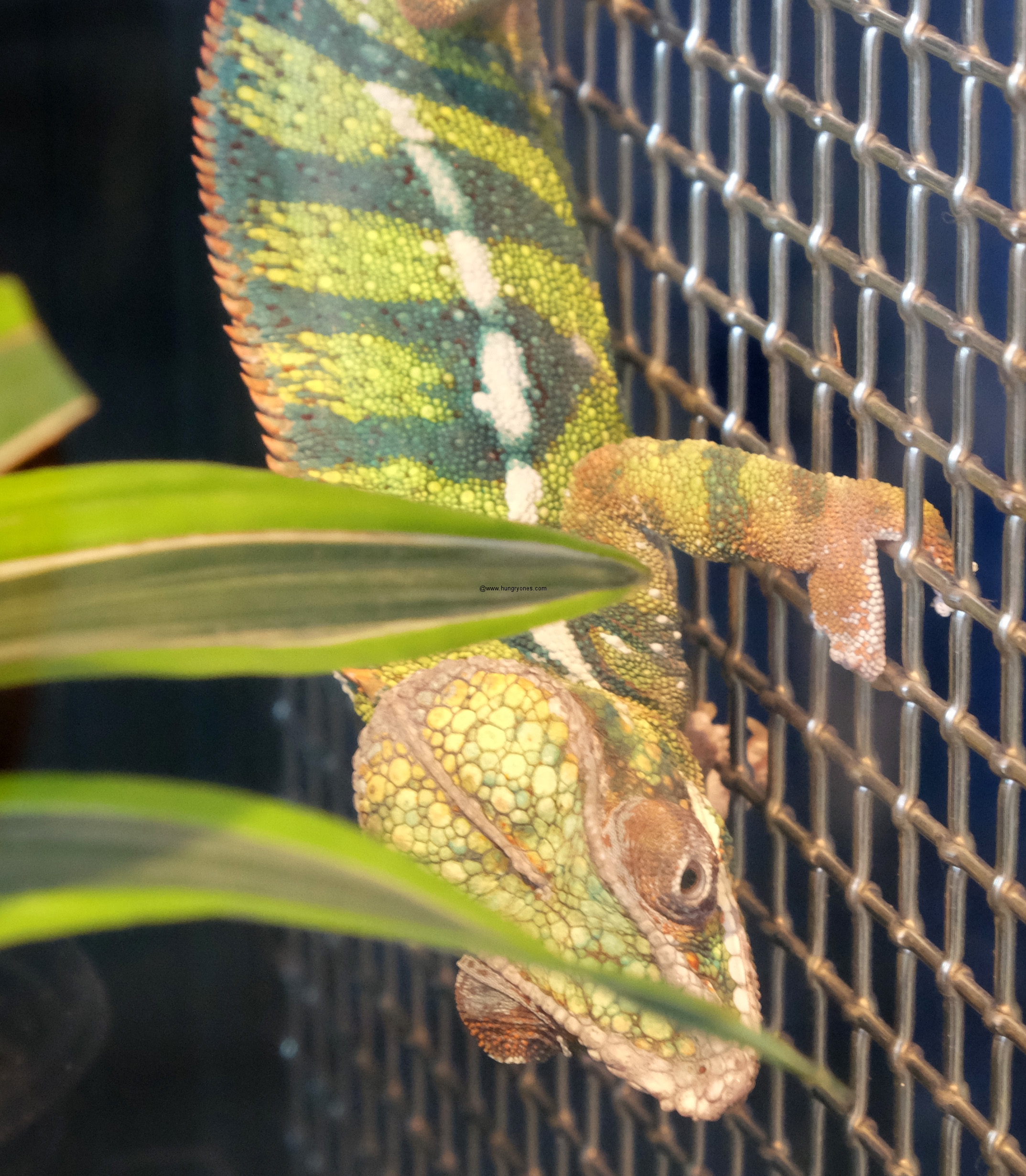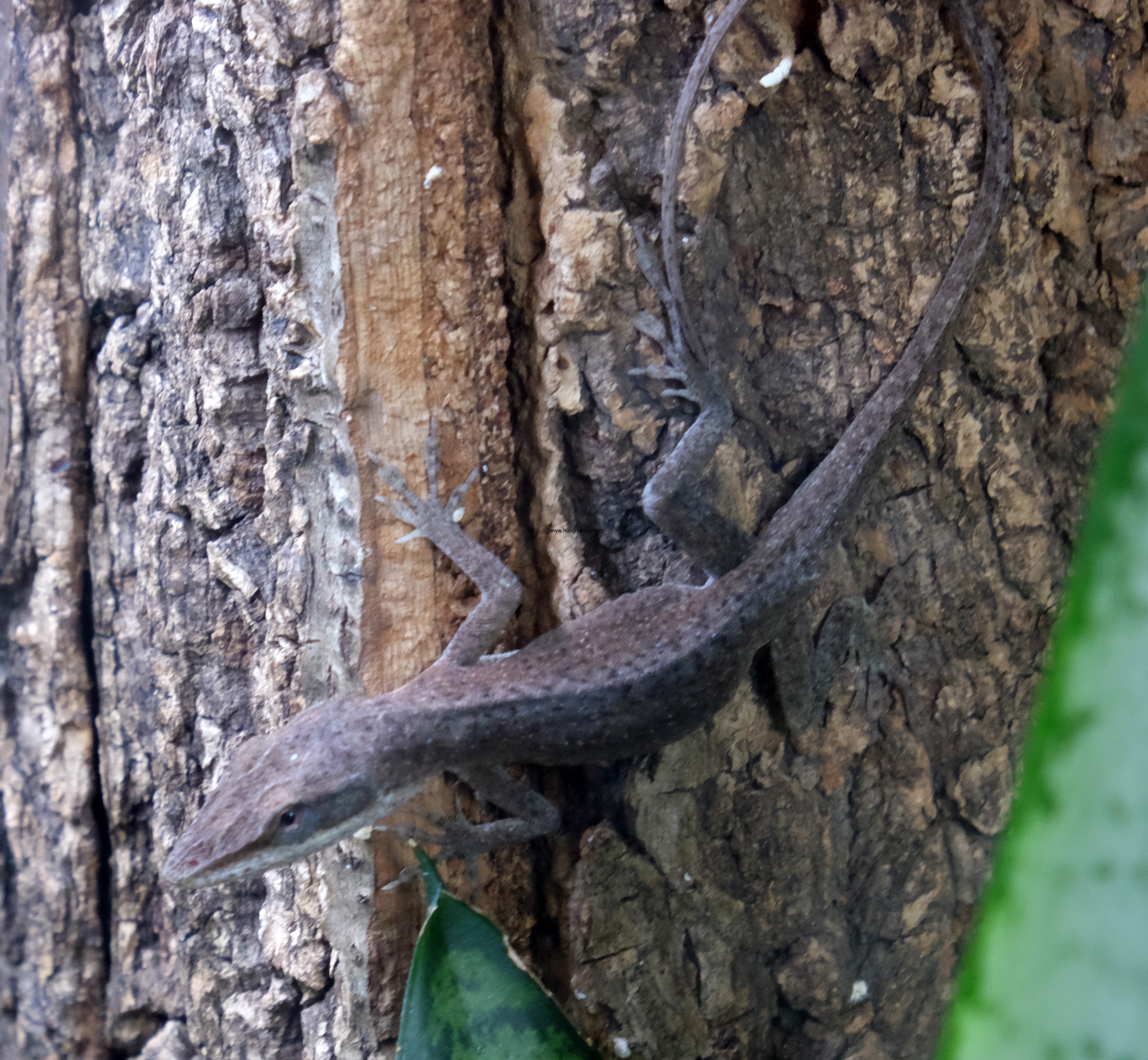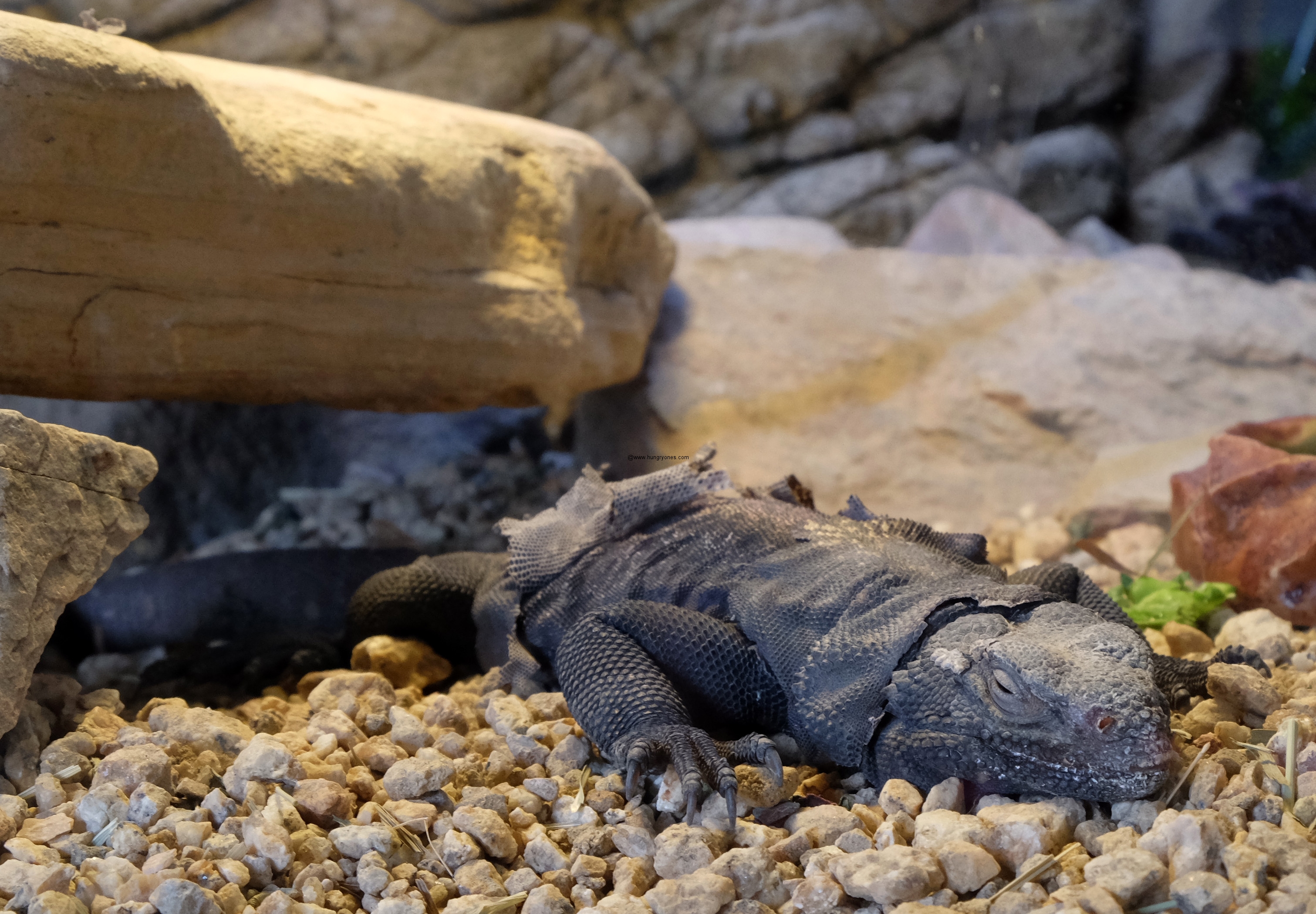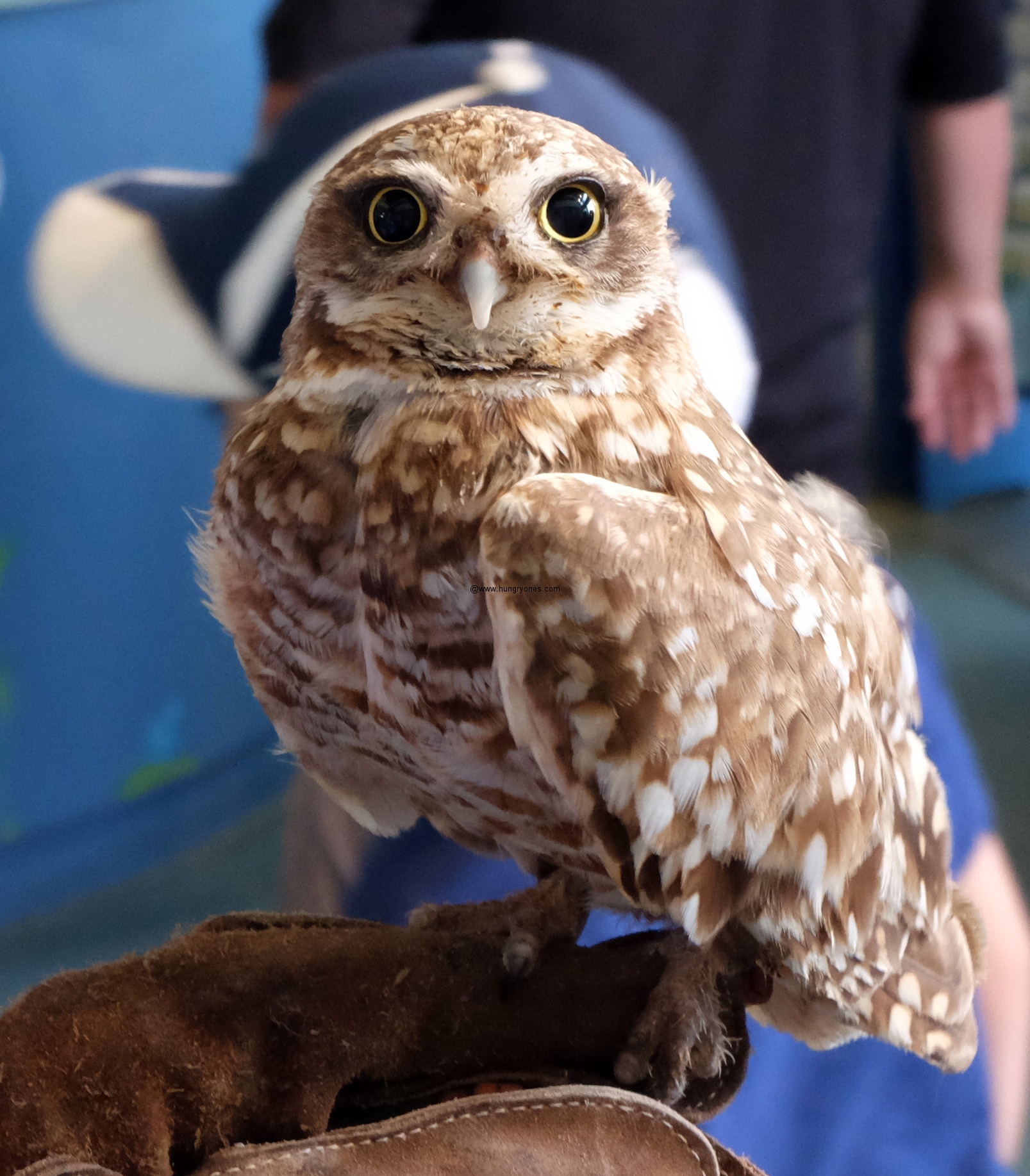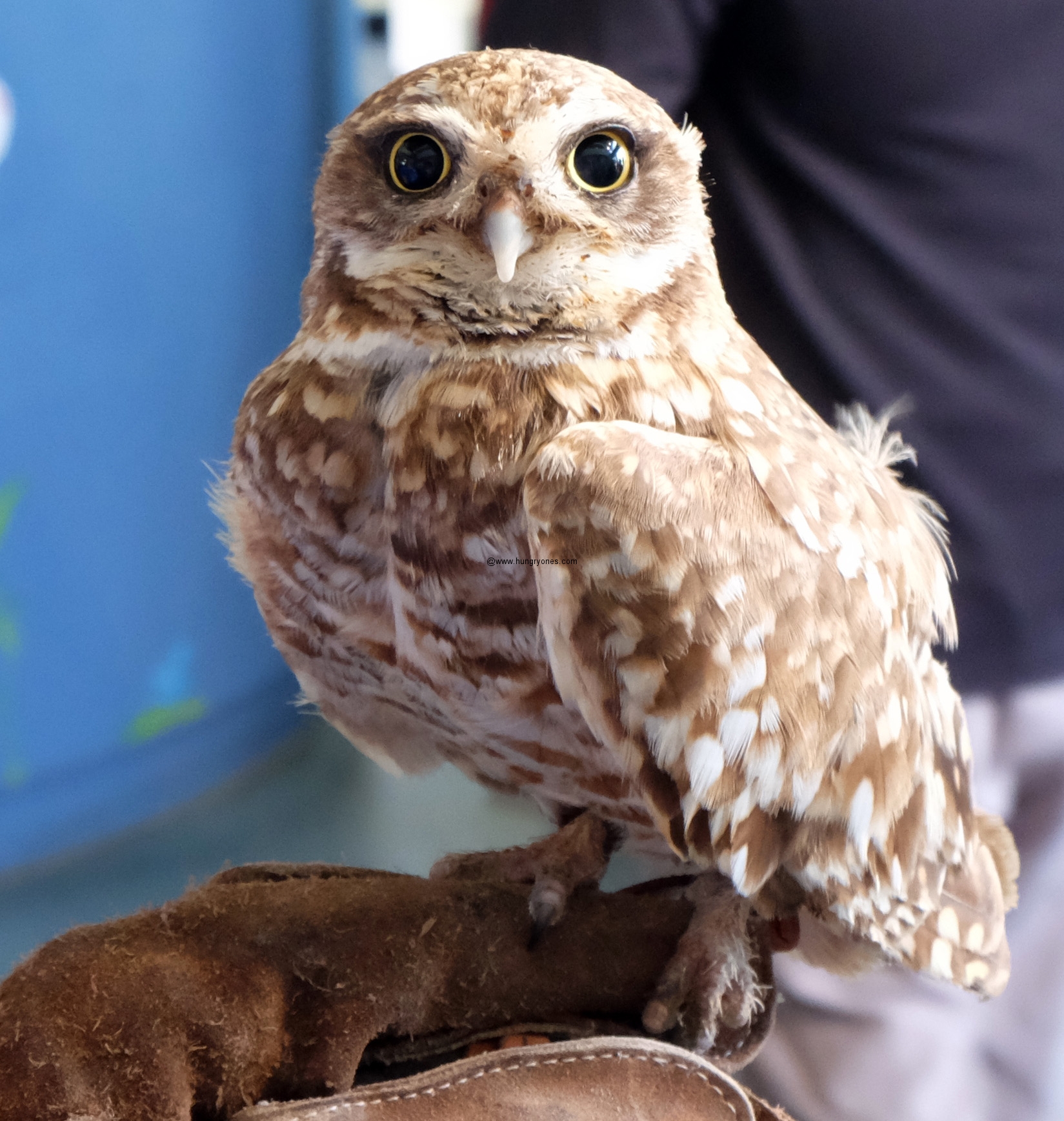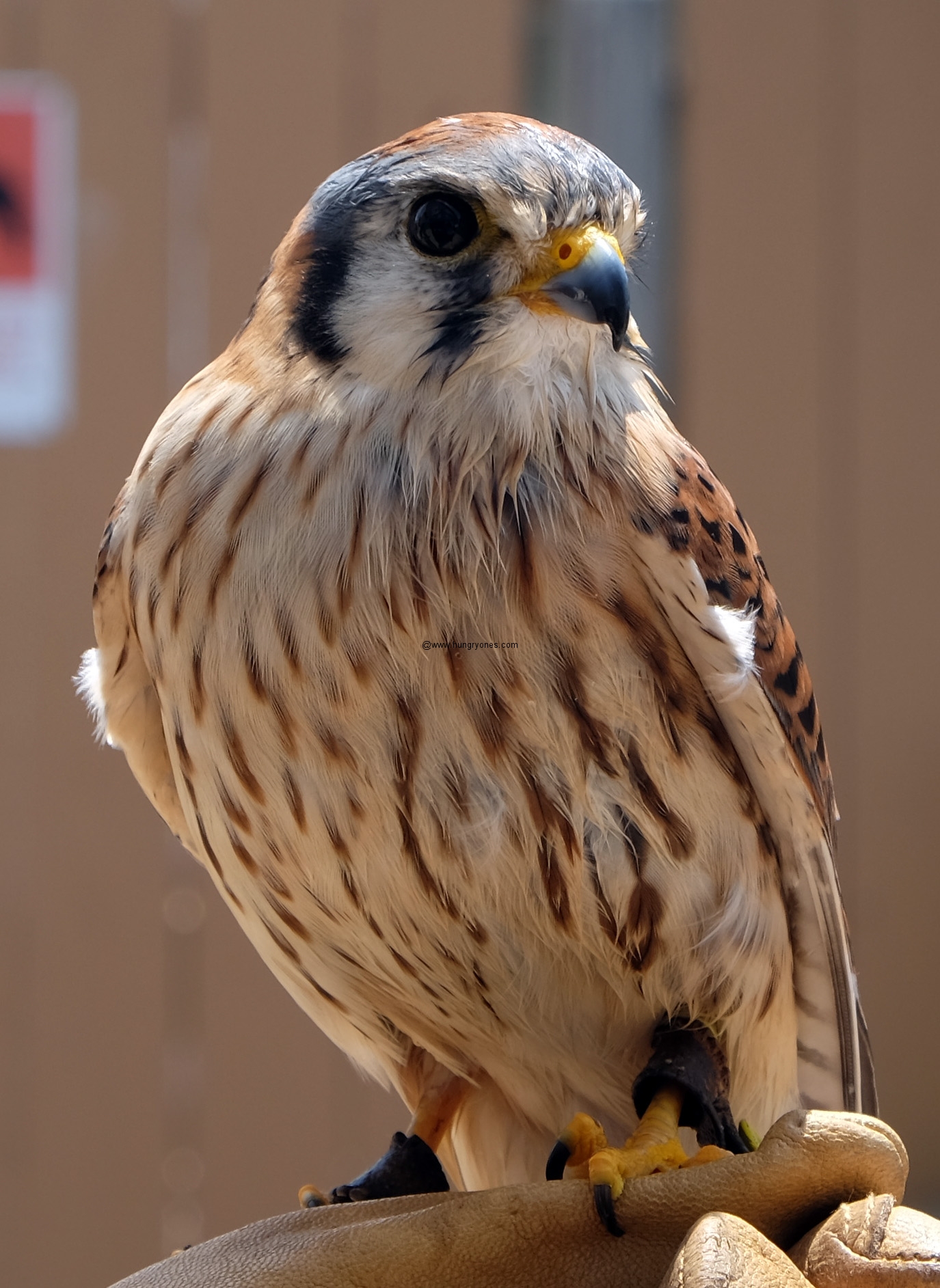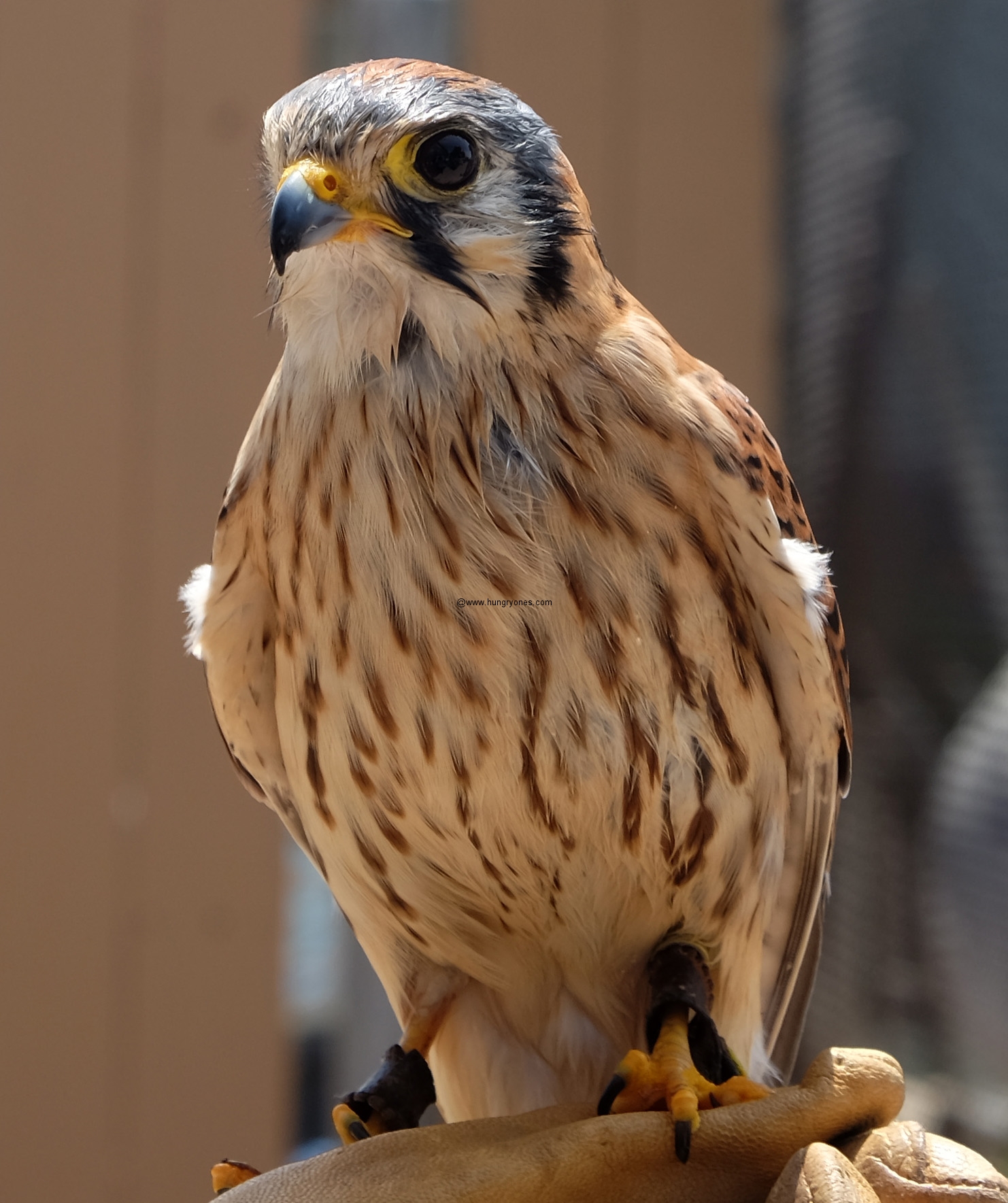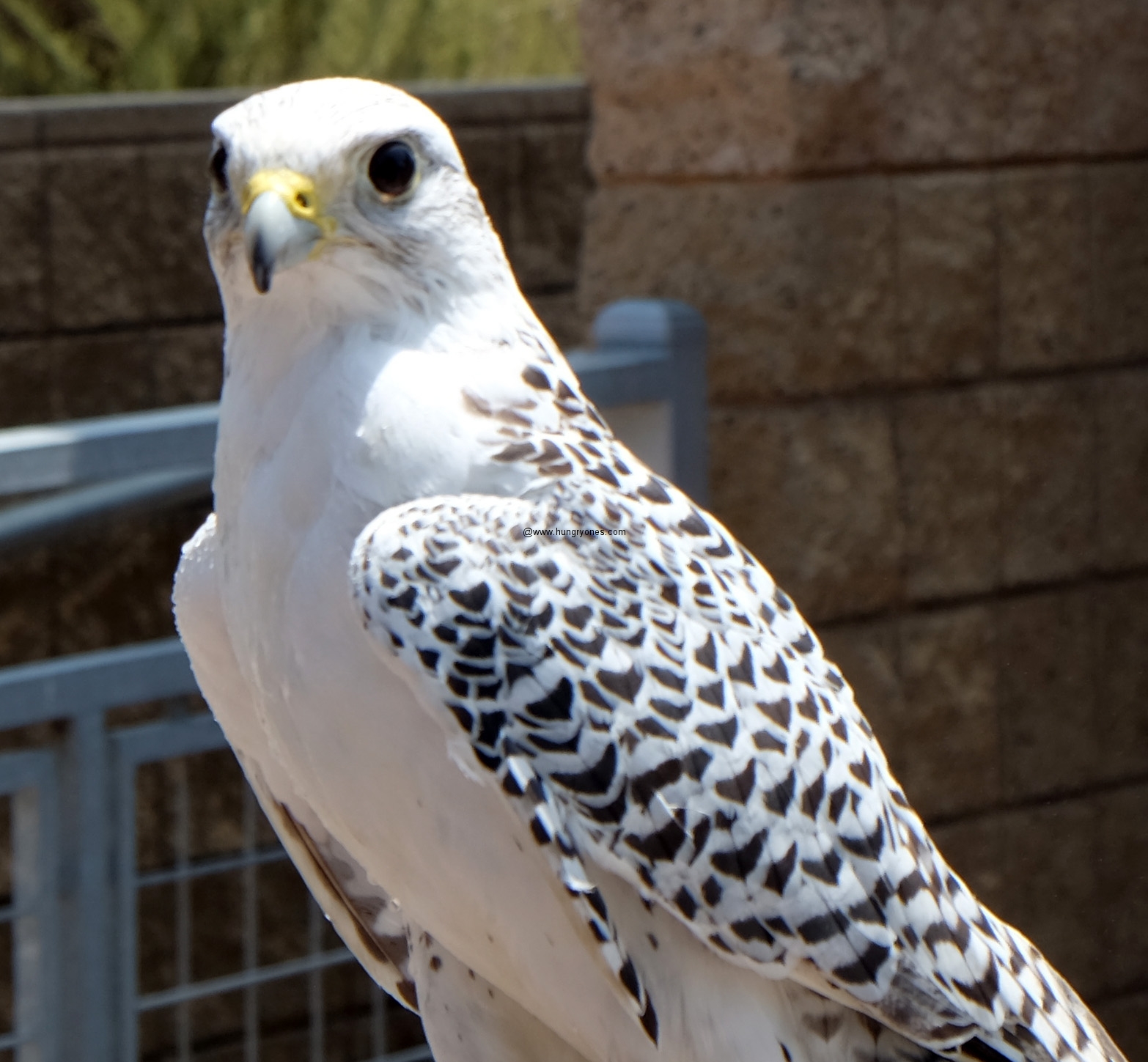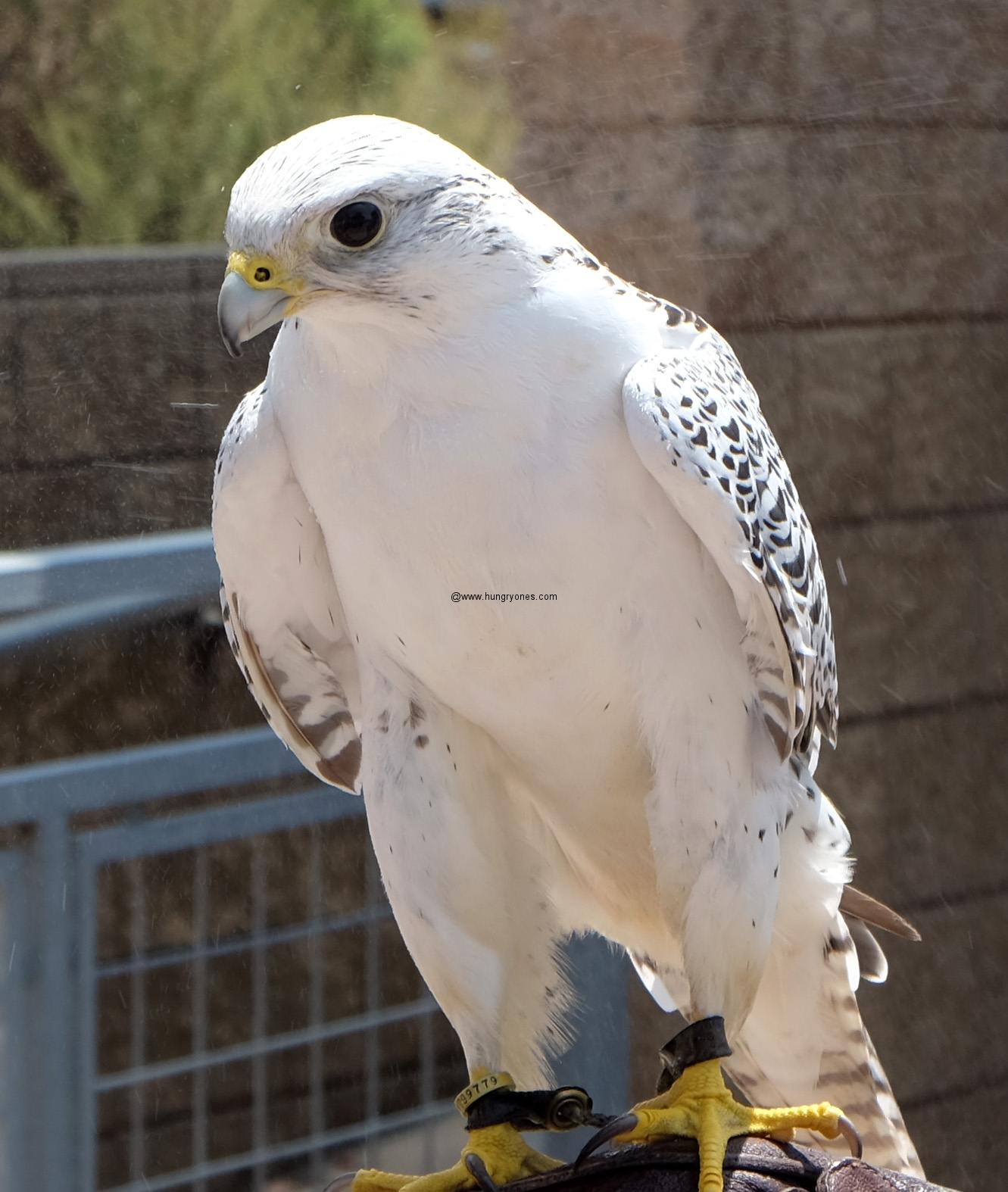 We were fortunate enough to encounter several birds showcased by their handlers. Such beautiful majestic creatures.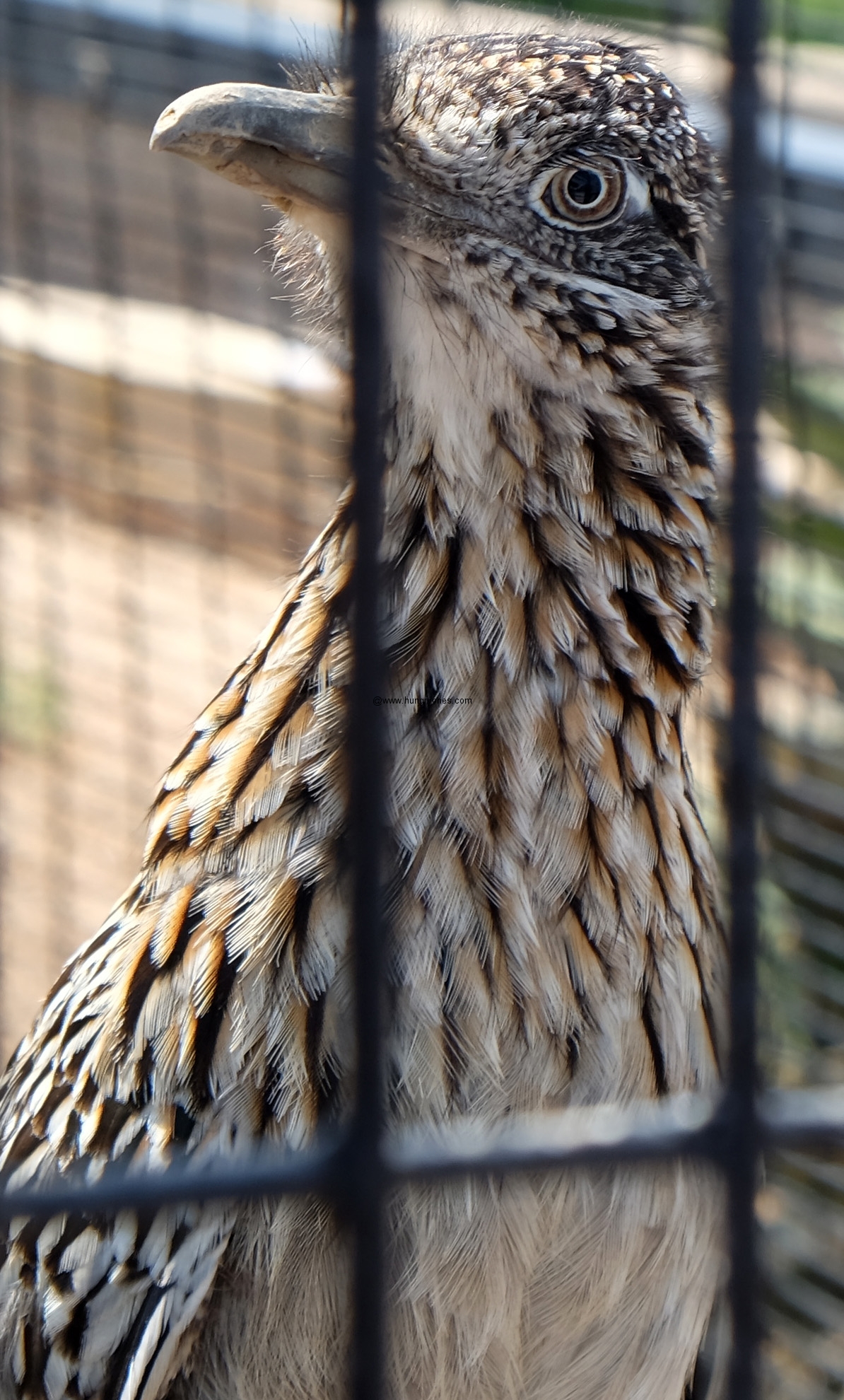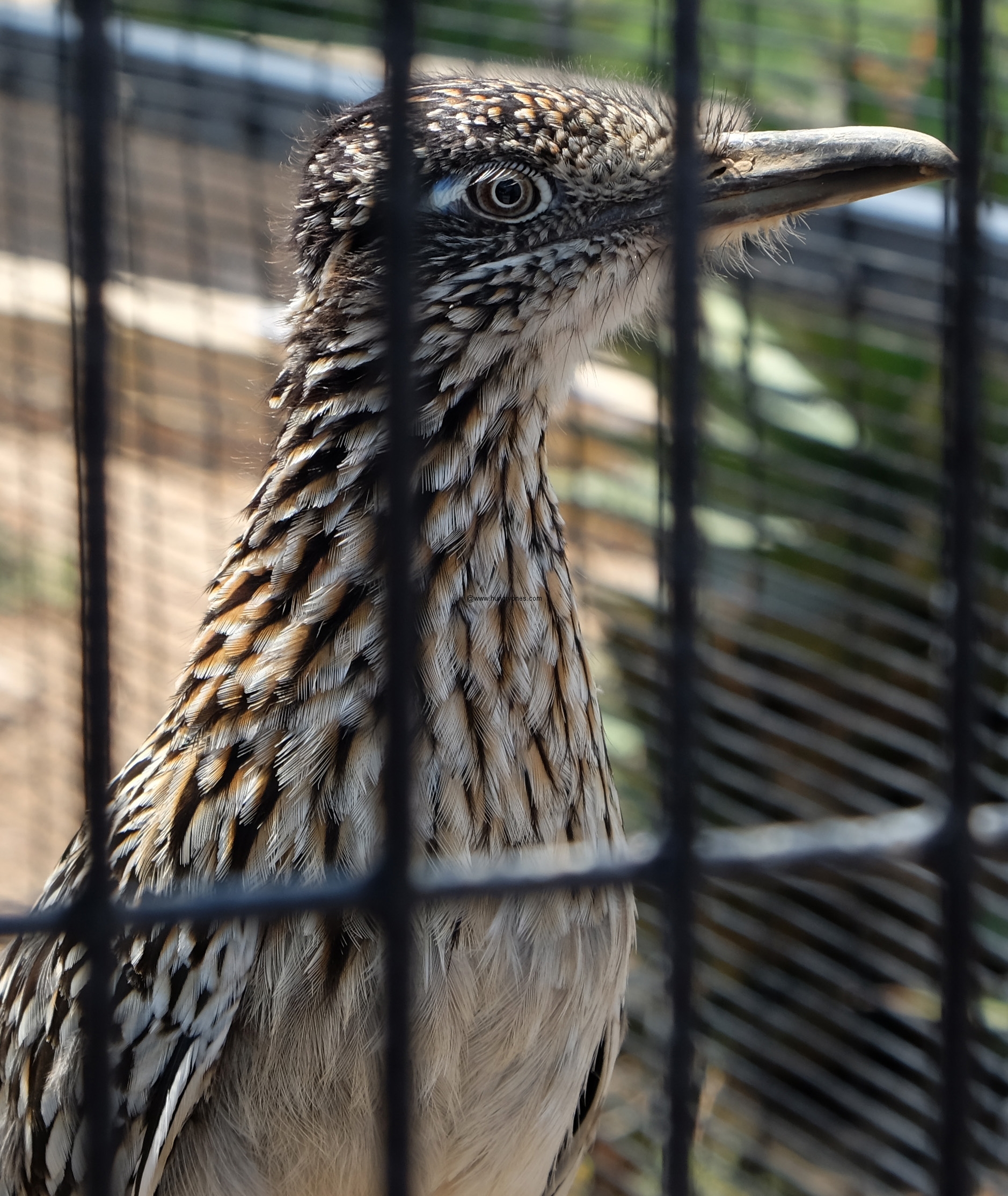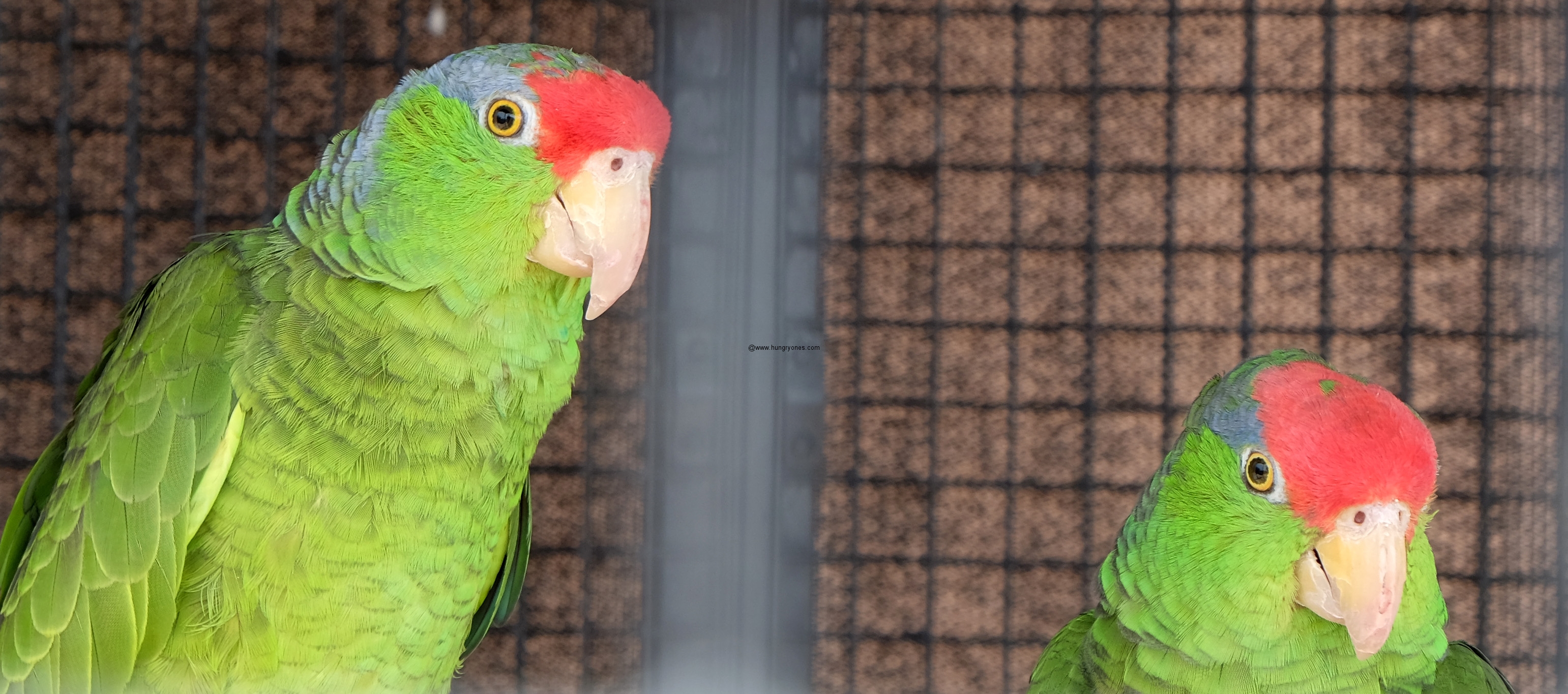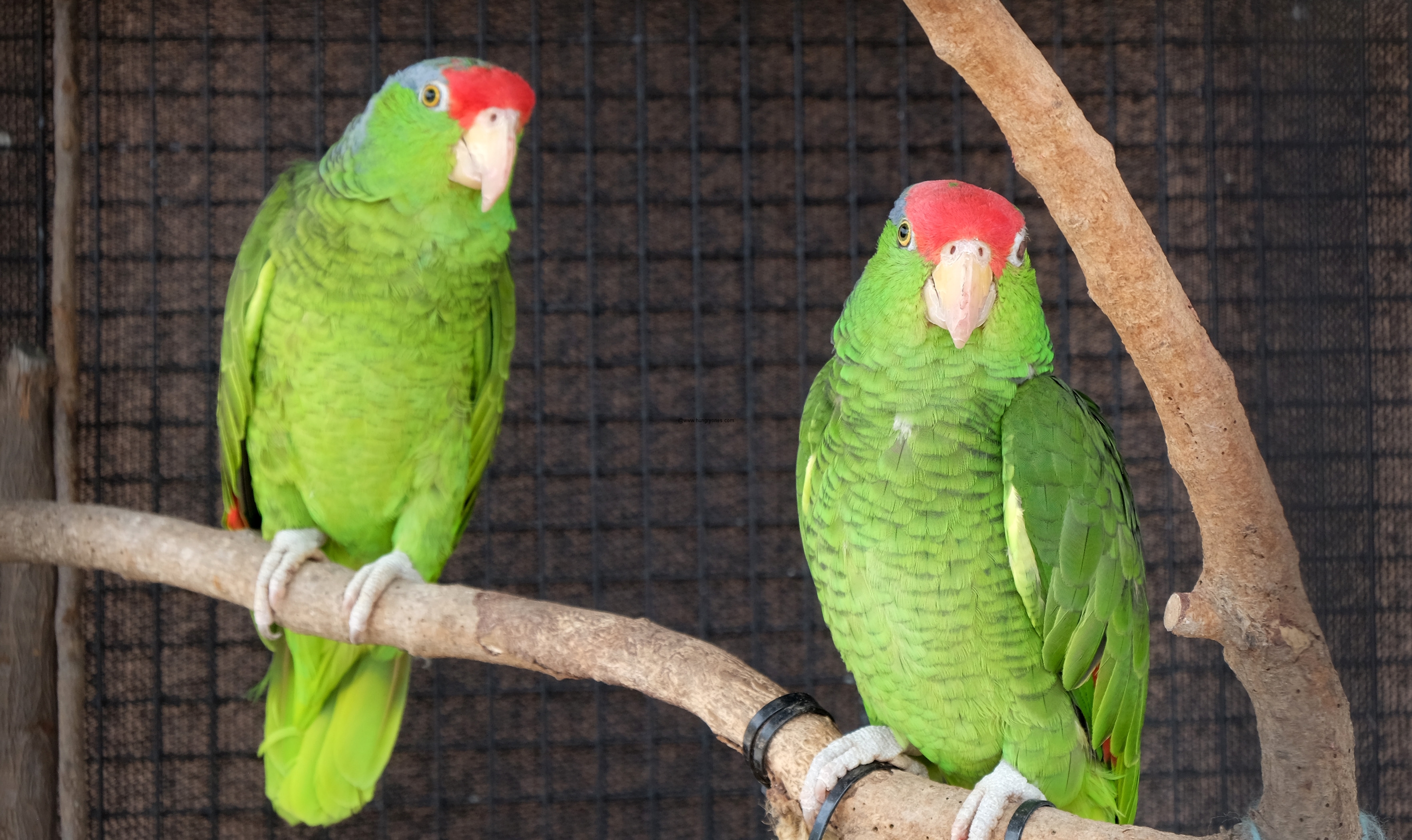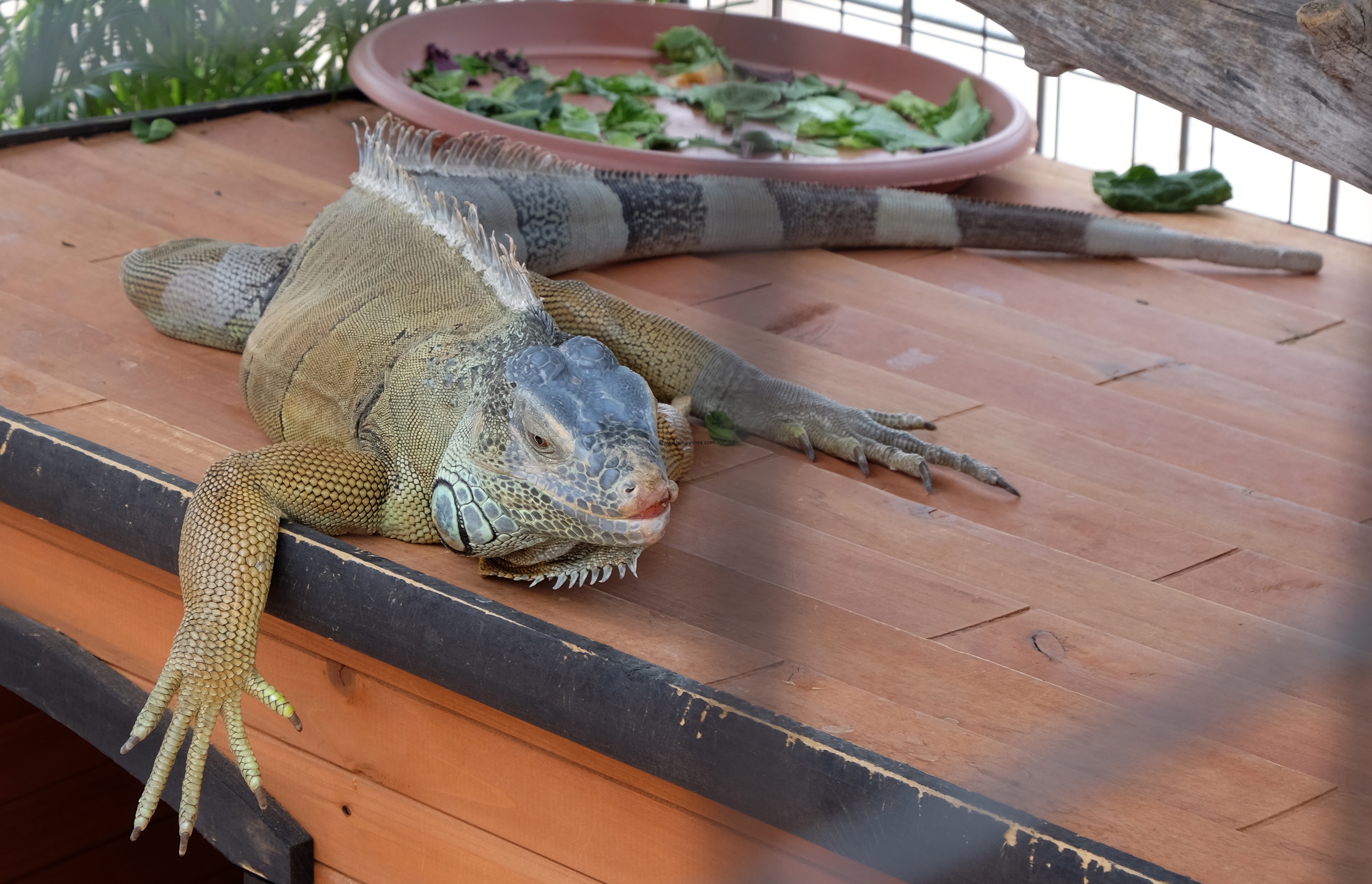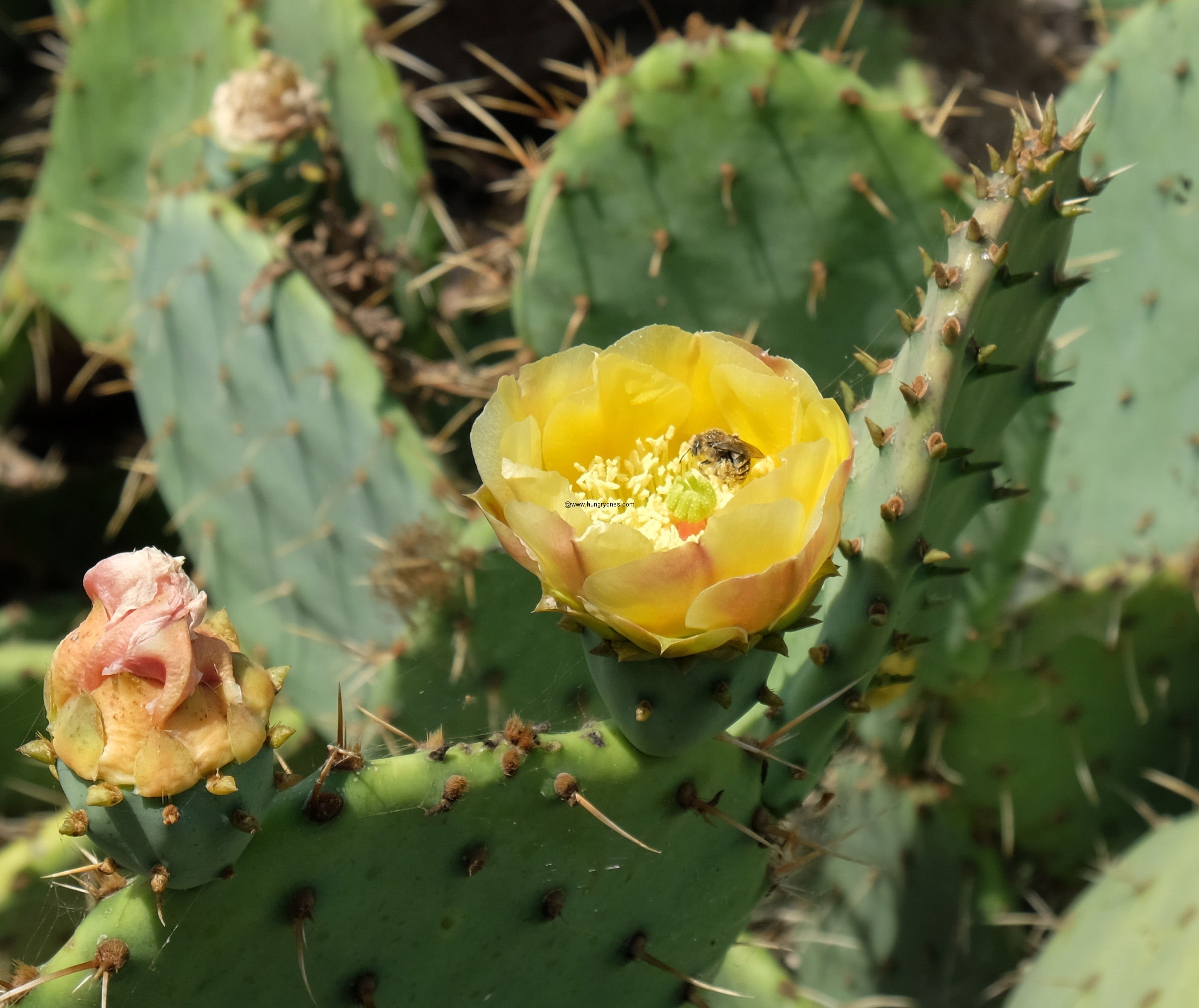 They offer a program called Keeper 101 geared towards teens interested in this exciting field of work. It's two full days of behind the scenes close up encounters and learning how to care for various animals. The classes are small, 2 to 5 students and cost $144.00 to $160.00 depending on if you are a member or not.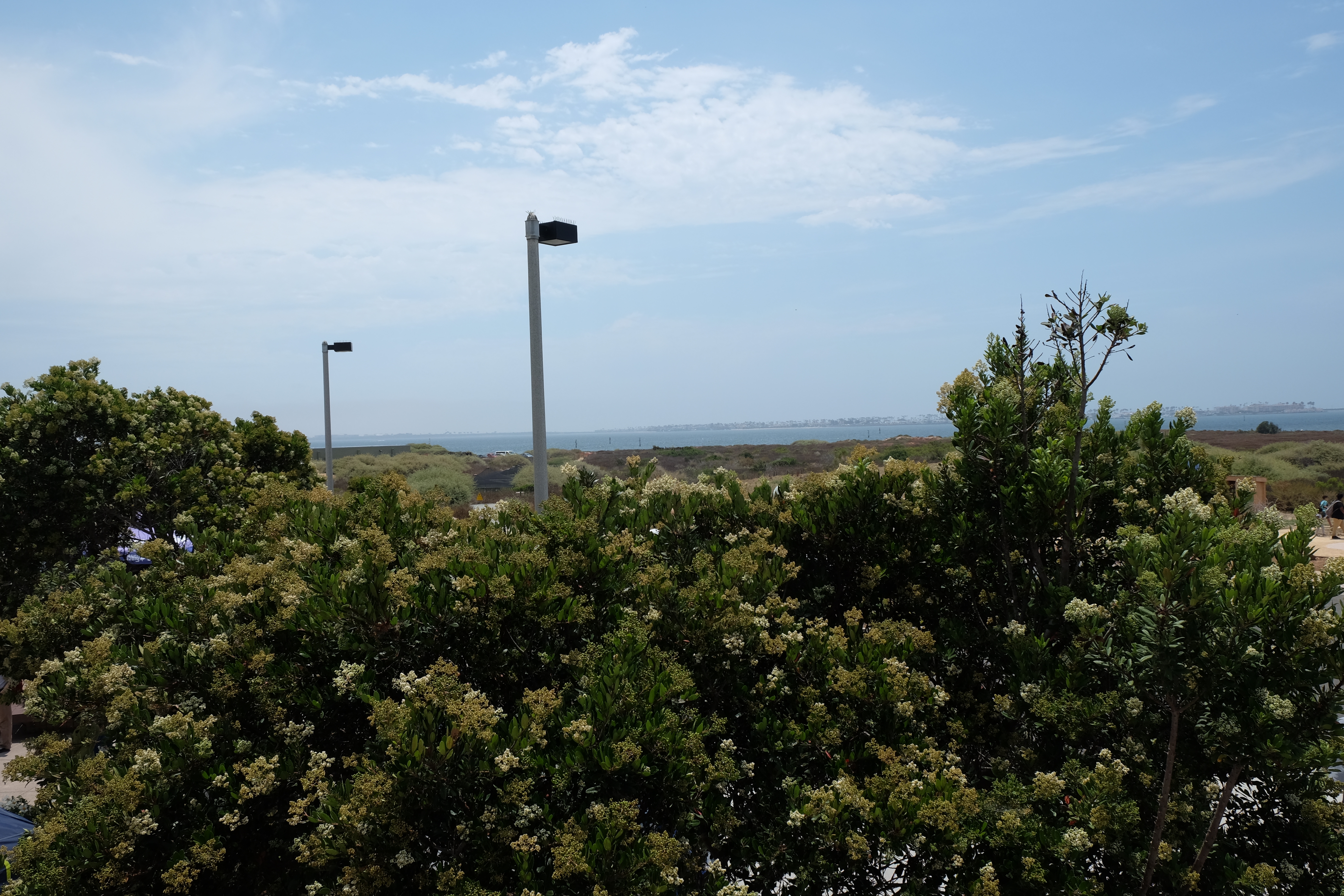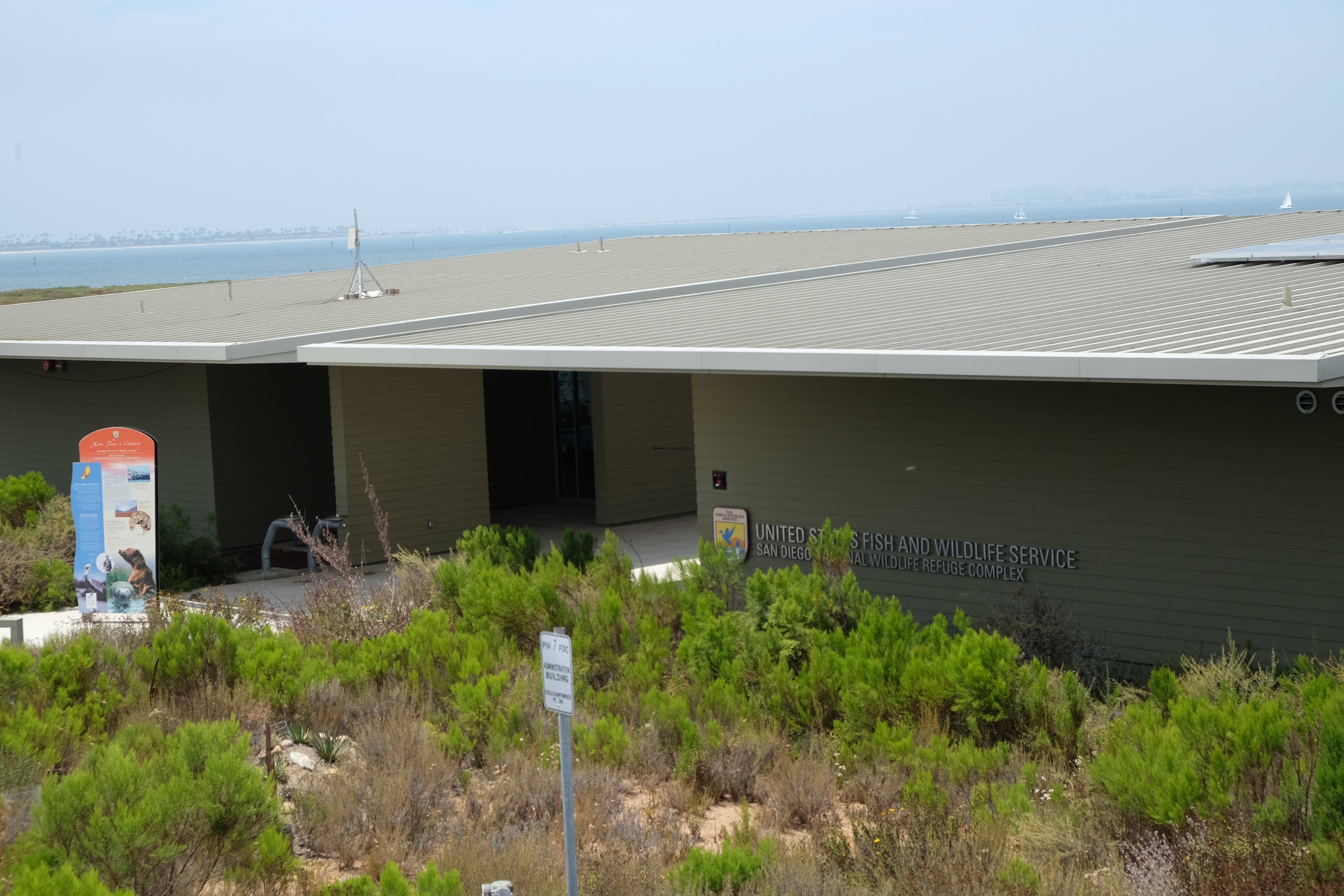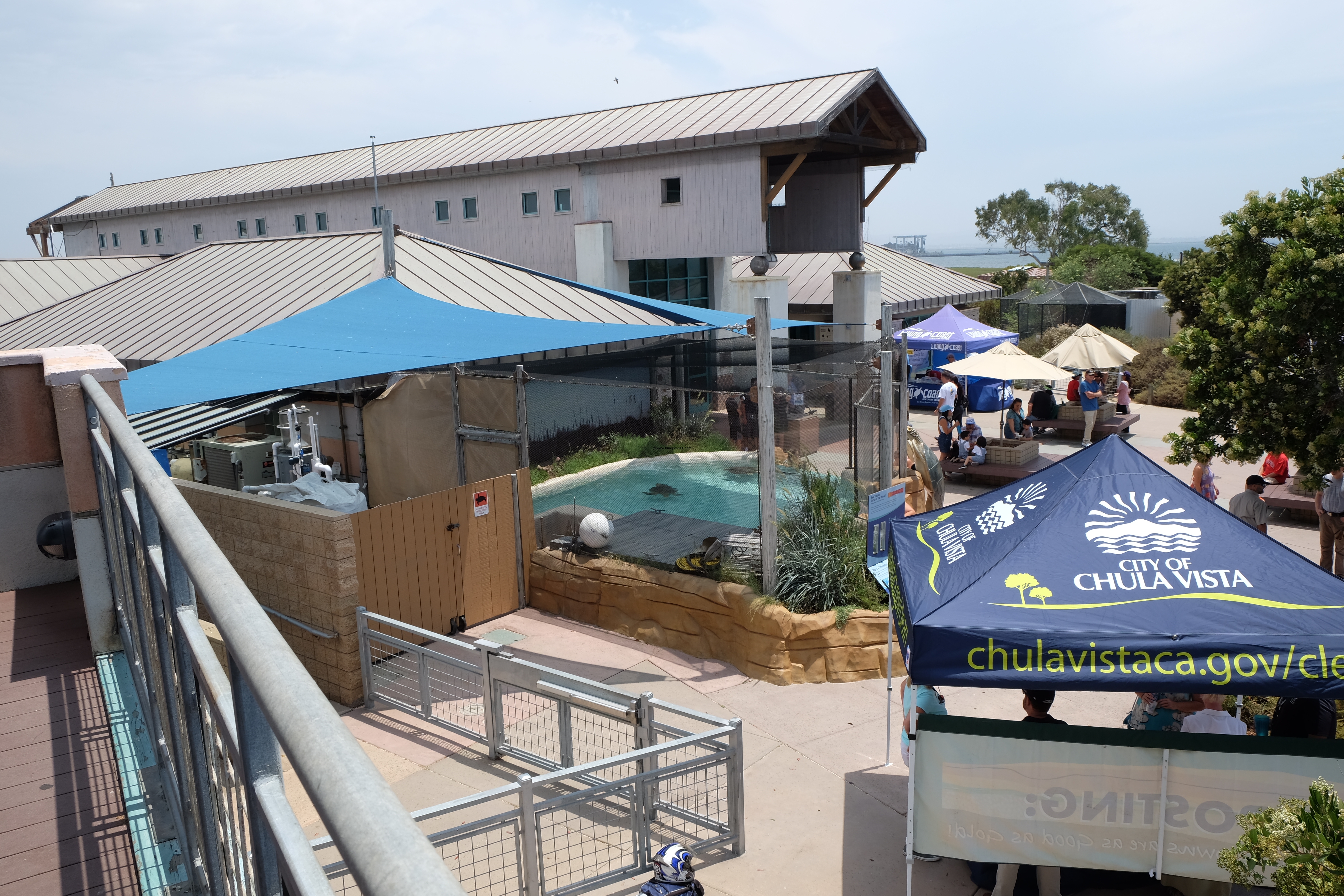 On this special day the staff offered up a piece of vanilla or chocolate cake! I chose chocolate and it was very delicious, not too overly sweet as sometimes can happen.
Established in 1987 as the Chula Vista Nature Center
1000 Gunpowder Point Drive, Chula Vista, California