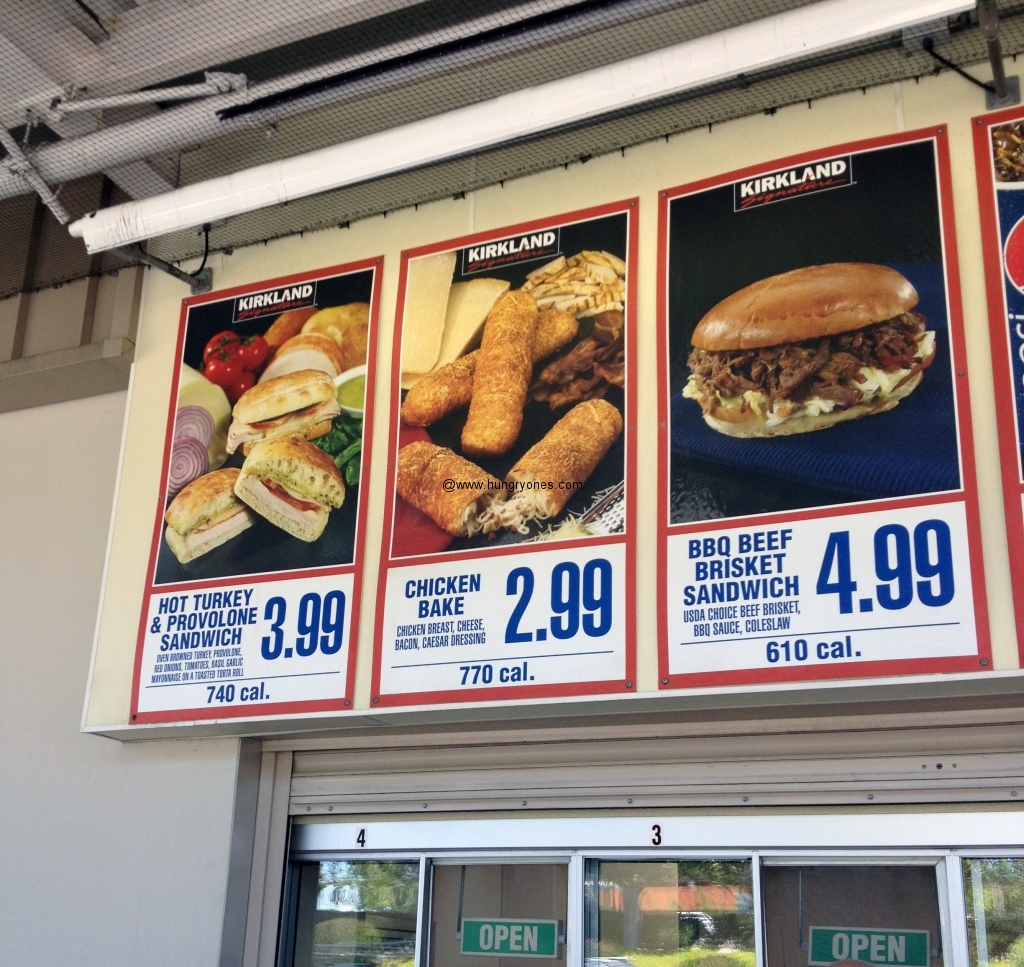 I've been eating lunch's at this Costco's food court for the past few years. It's super cheap, the portions are large and the food is pretty tasty. Plus it's always fun to see if the people line up correctly between the yellow lines or not. There always seems to be that one person who's not paying attention and standing in the wrong area causing the line to go out into the eating area. Eventually one of the employee's will yell at them or some nice person will point out where they need to stand. Either way it's a bit odd how you could miss brightly yellow painted lines on the cement walkway.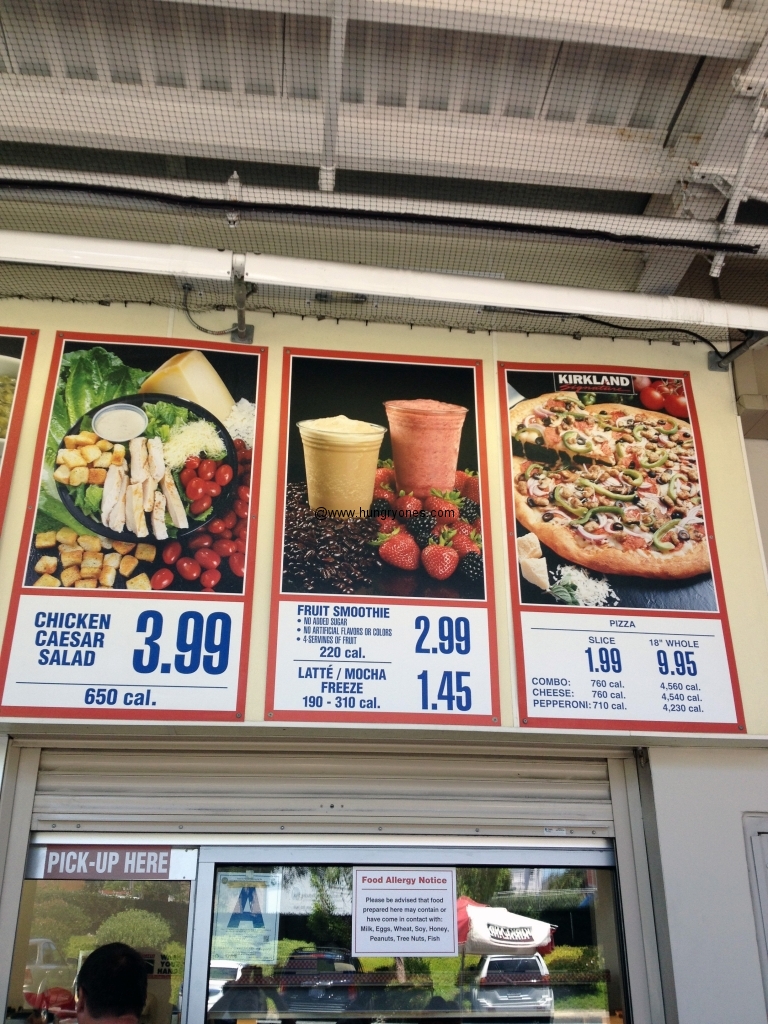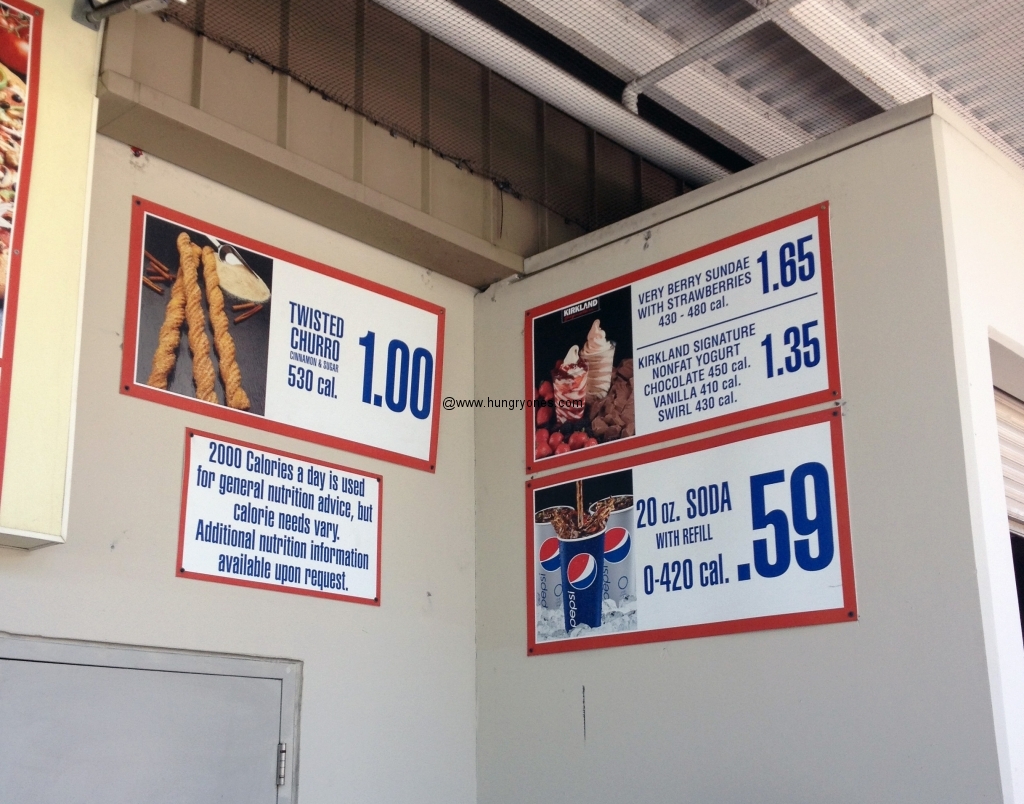 My favorite food is the hot dog which comes with a drink. For many years only Hebrew national brand hot dogs were served. Then Costco changed to their own Kirkland Signature 1/4 pound all beef hot dog. No fillers, binders, phosphates, no artificial color and no artificial flavor for these fresh USDA choice cuts. Plus they are a bit heavier and longer then their previous counter parts and I think they do taste better. This is a high quality hot dog.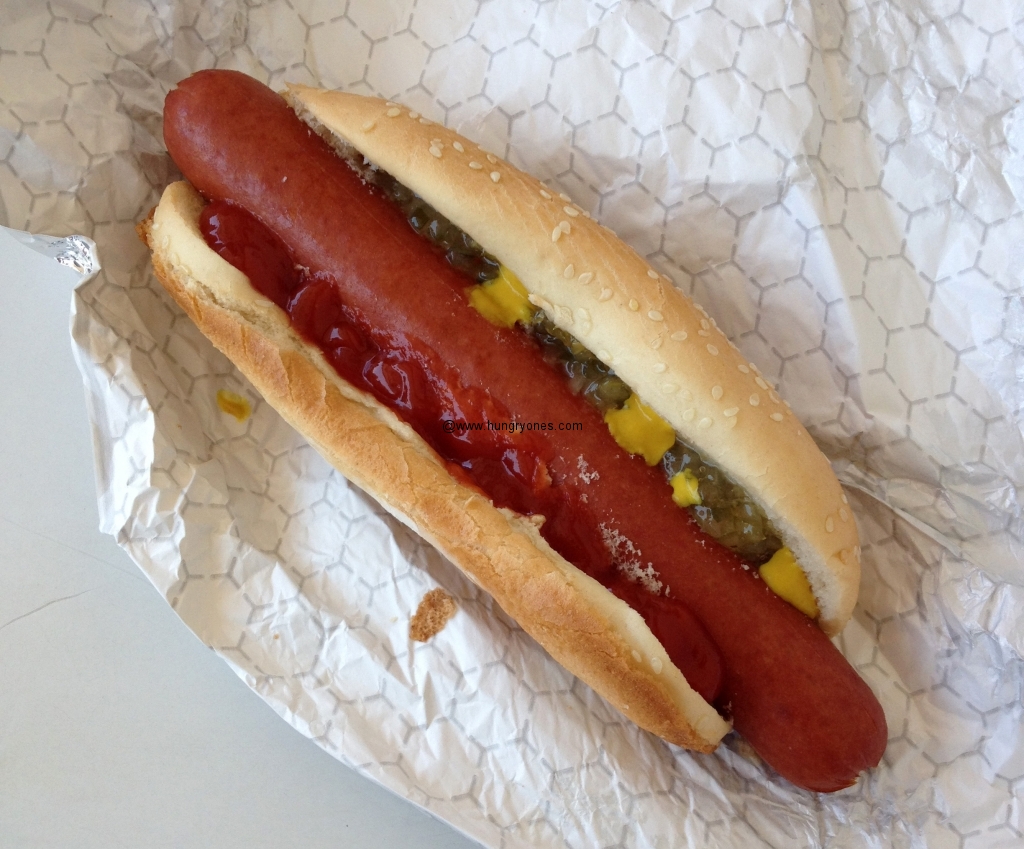 My favorite drink is the mocha latte freeze without the chocolate syrup. It has an icee type consistency with the caffeine punch. Really love the flavor of vanilla, chocolate mix soft serve yogurt. The only problem I have, is they give you such a huge cup it starts to melt before you can eat too much of it.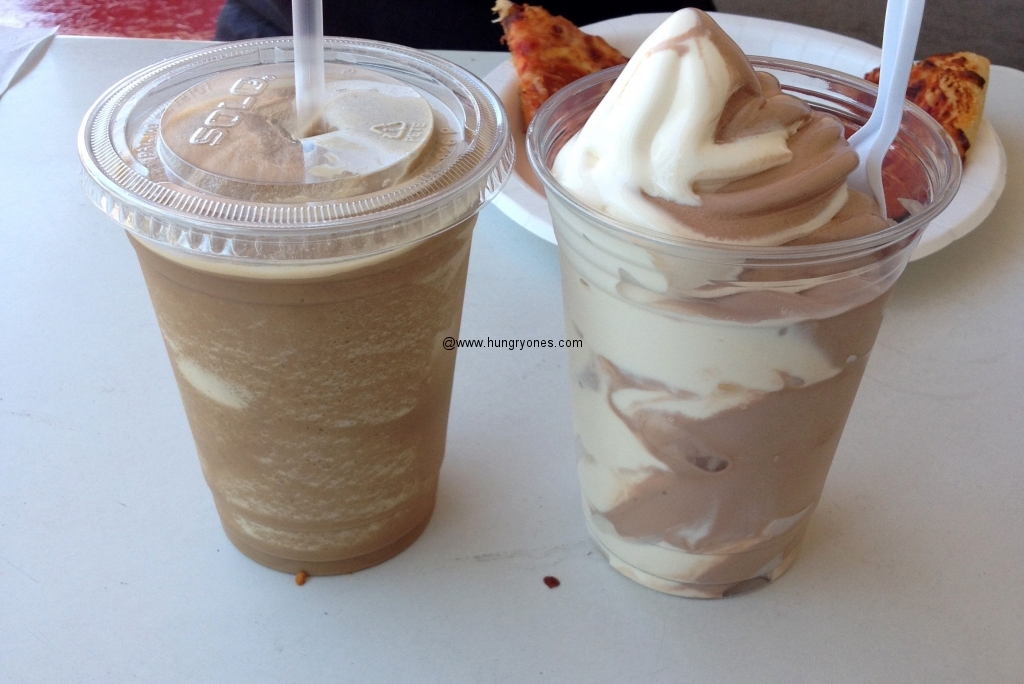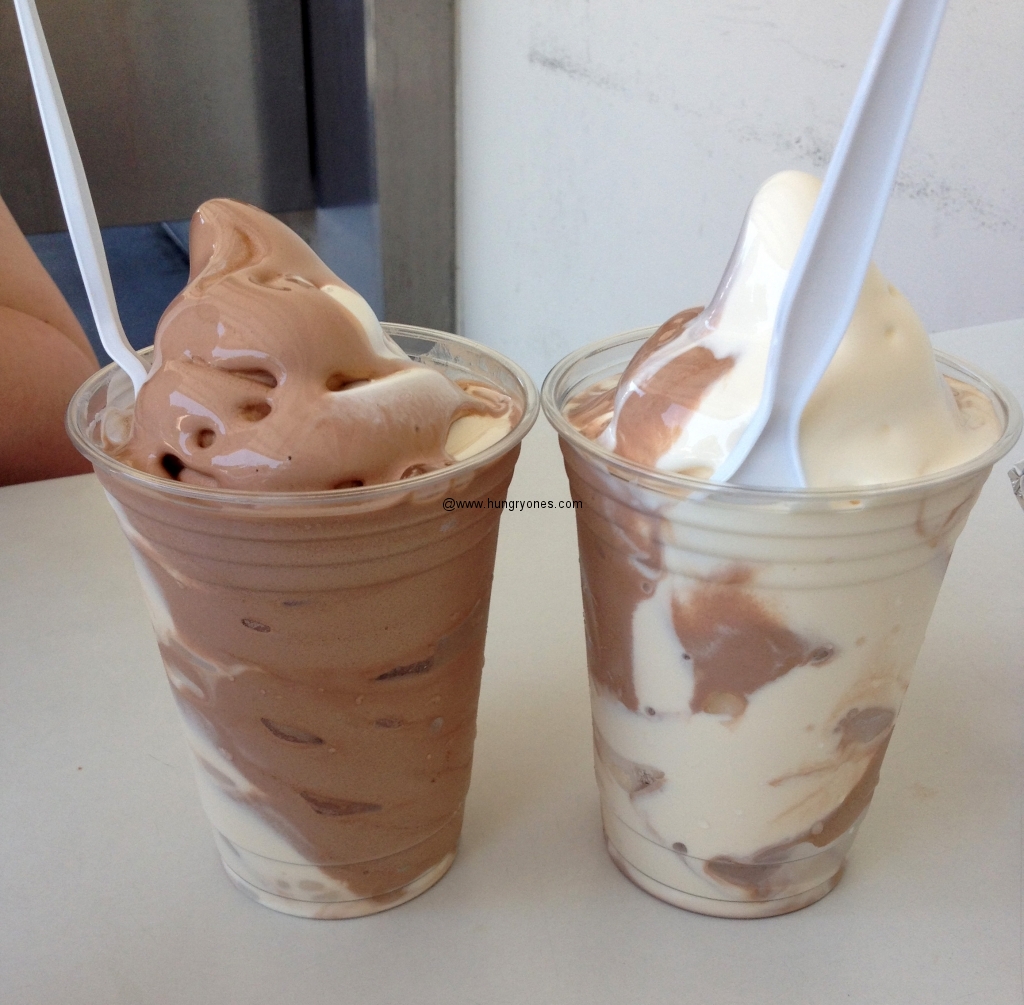 Daughter loves the pizza slices and the soft serve yogurt too.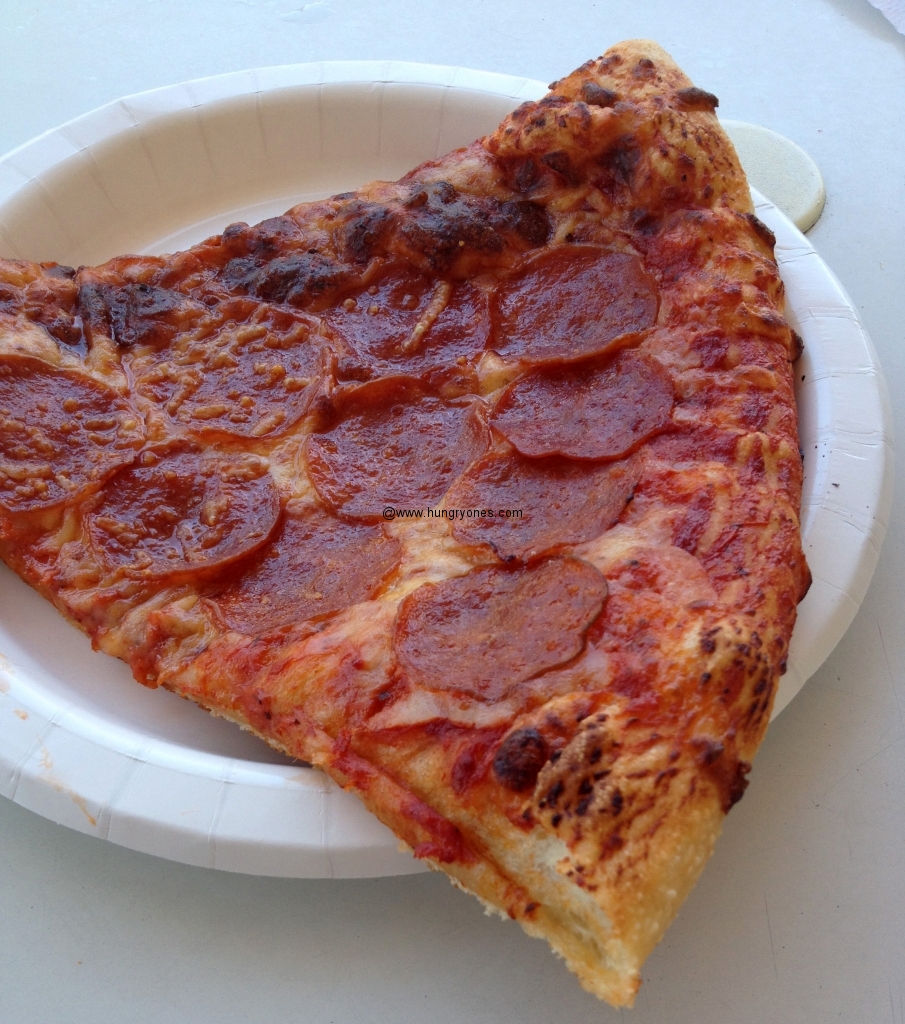 Drinks are self serve and the condiments for hot dogs are located right next to the drink area. Seating is provided outdoors and the tables have umbrellas. Parking is not a problem, just make your first left when entering the lot from Convoy. Brings you right next to the food court.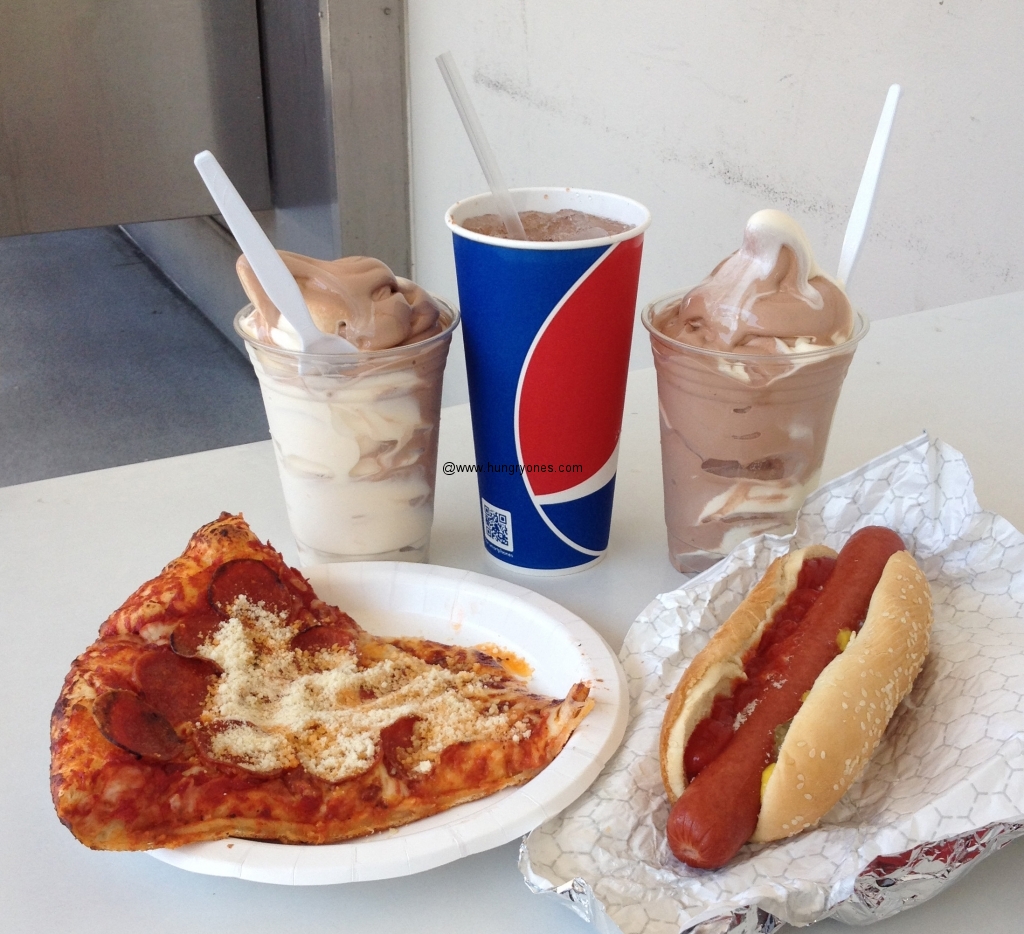 7803 Othello Ave
San Diego, CA
92111-3709