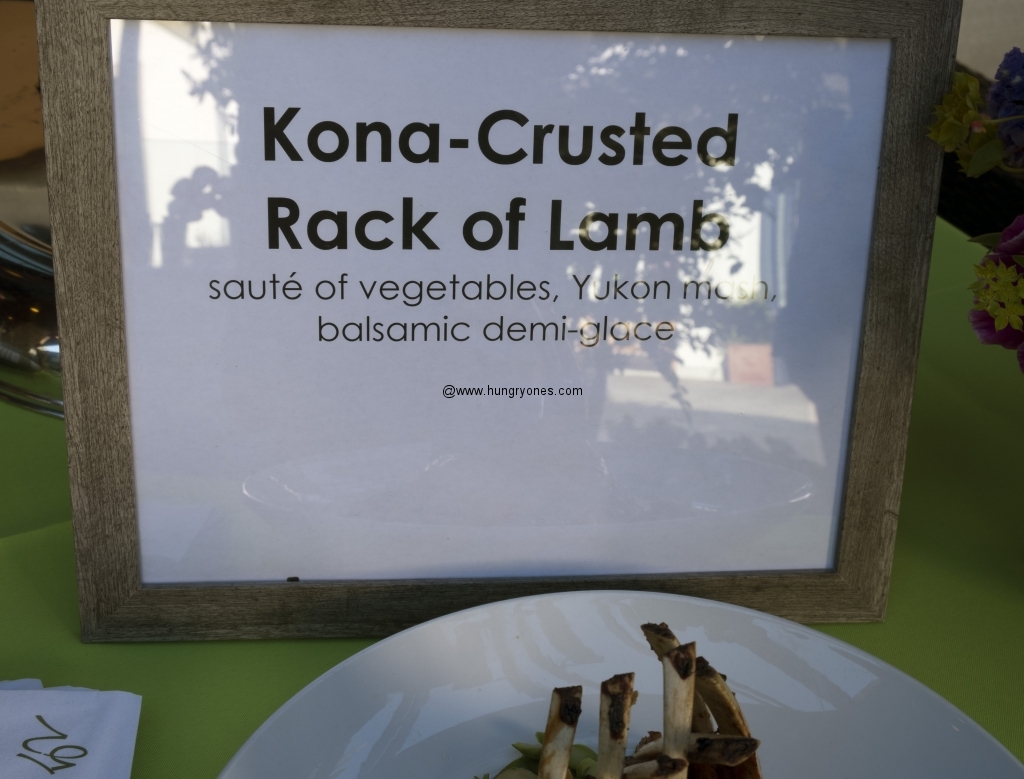 I could not resist that tantalizing scent in the air.  It was a primal scent of fire and lamb.  I followed the scent to it's source.   Kona crusted racks of lamb.  I sampled a lamb chop.  There was a crust of seasoning on the lamb licked by fire.  I asked for mine plain so I could enjoy the flavors without distraction.   Flavor of juicy lamb and crispy crust was delicious.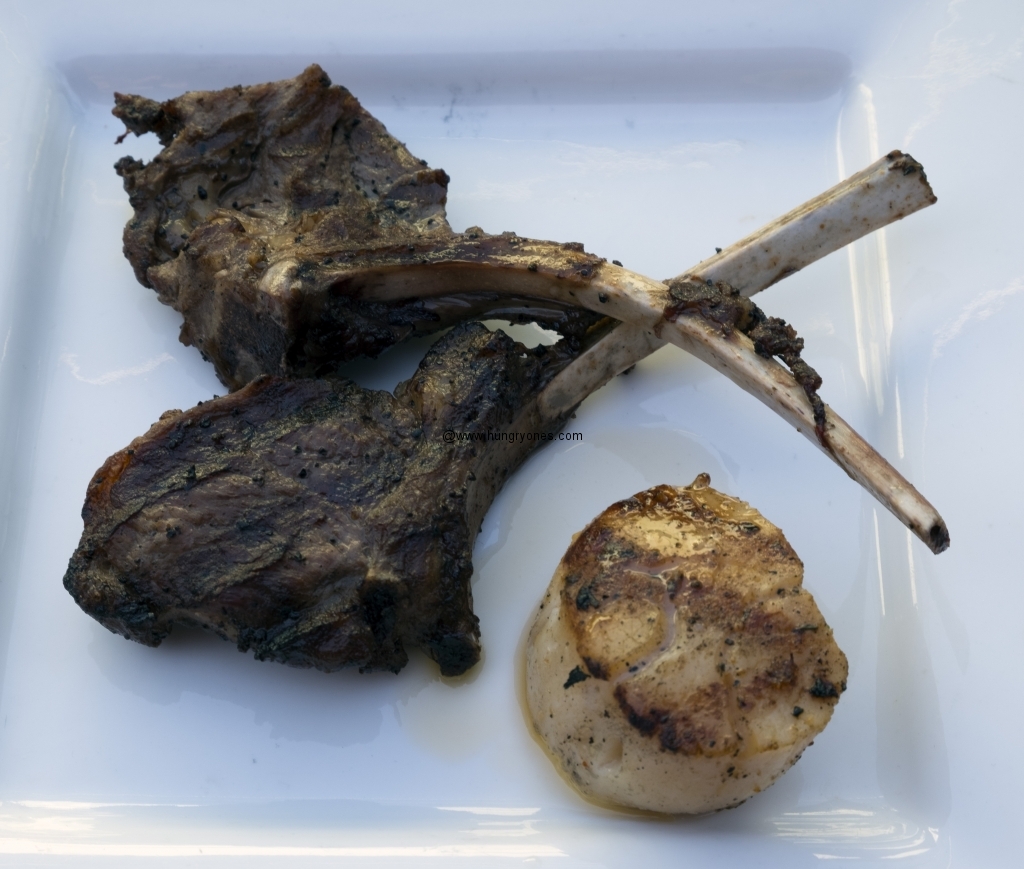 The awesome chef gave me 2 and I was getting thirsty.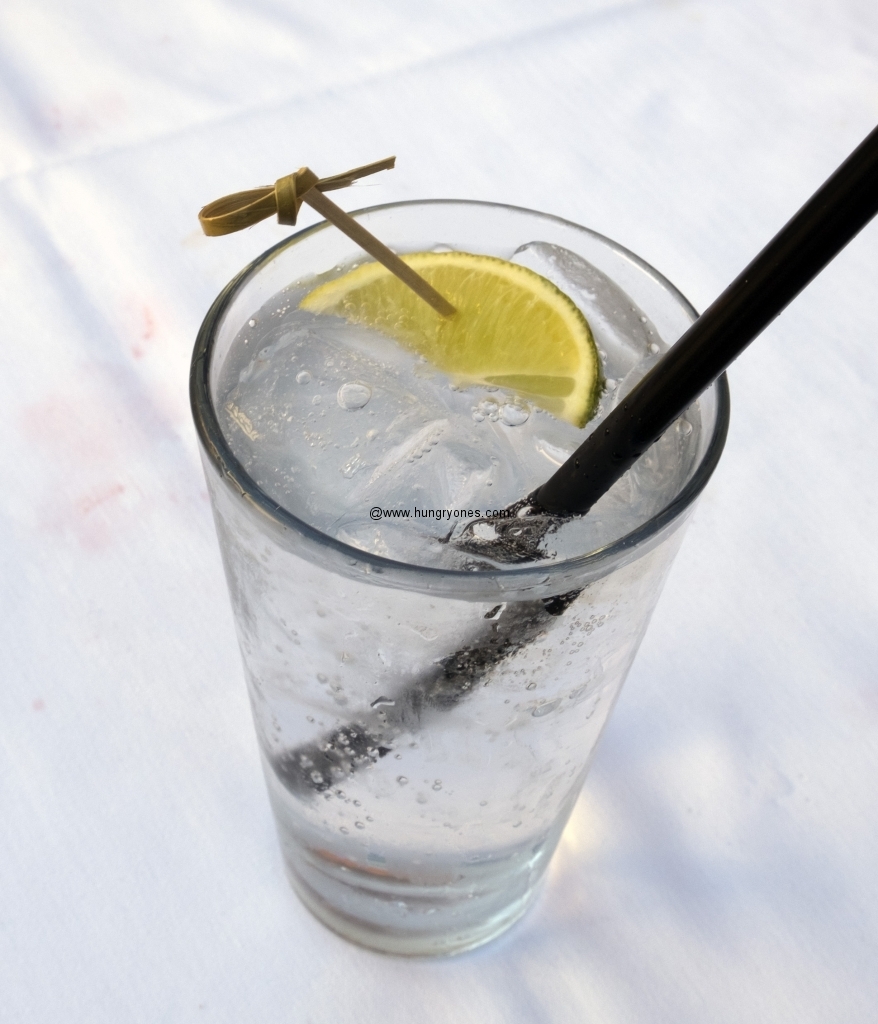 I requested a sparkling water at the drink station.  Very refreshing and I really liked the light lime flavor.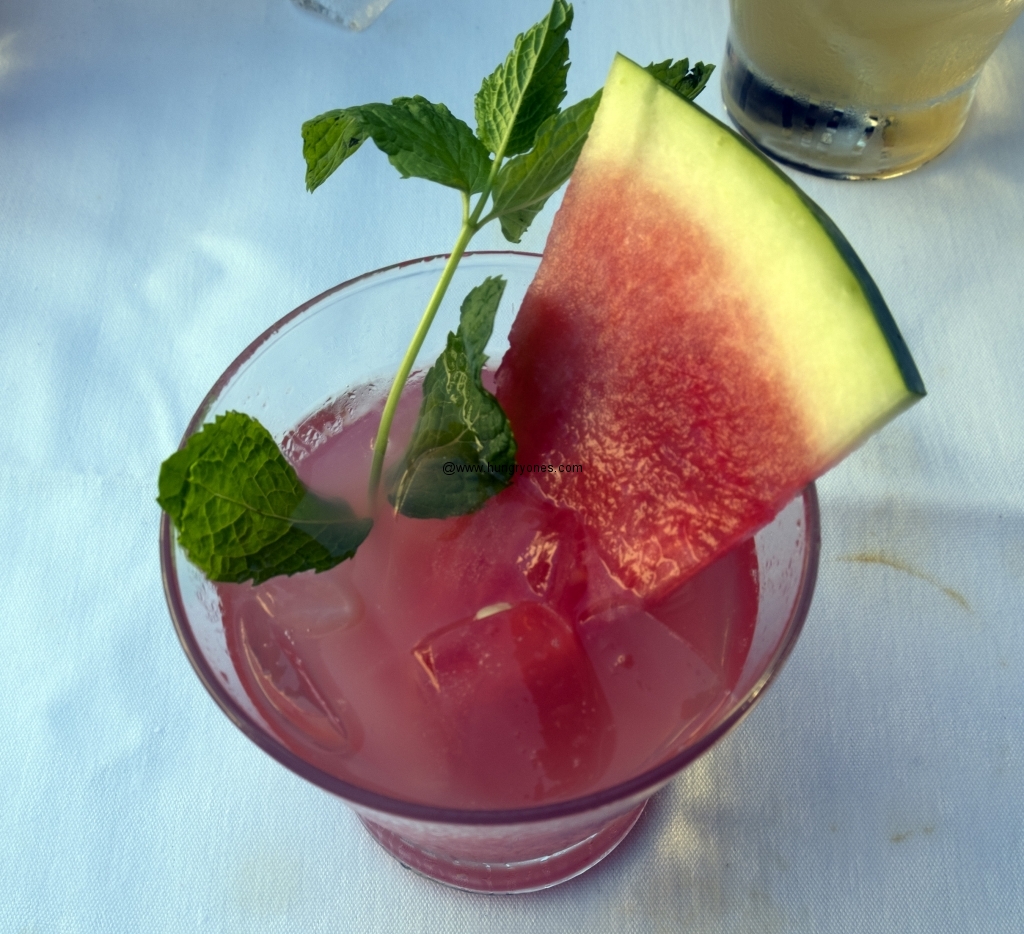 I also tried the watermelon drink.  While I liked the watermelon slice the drink itself was not quite as tasty.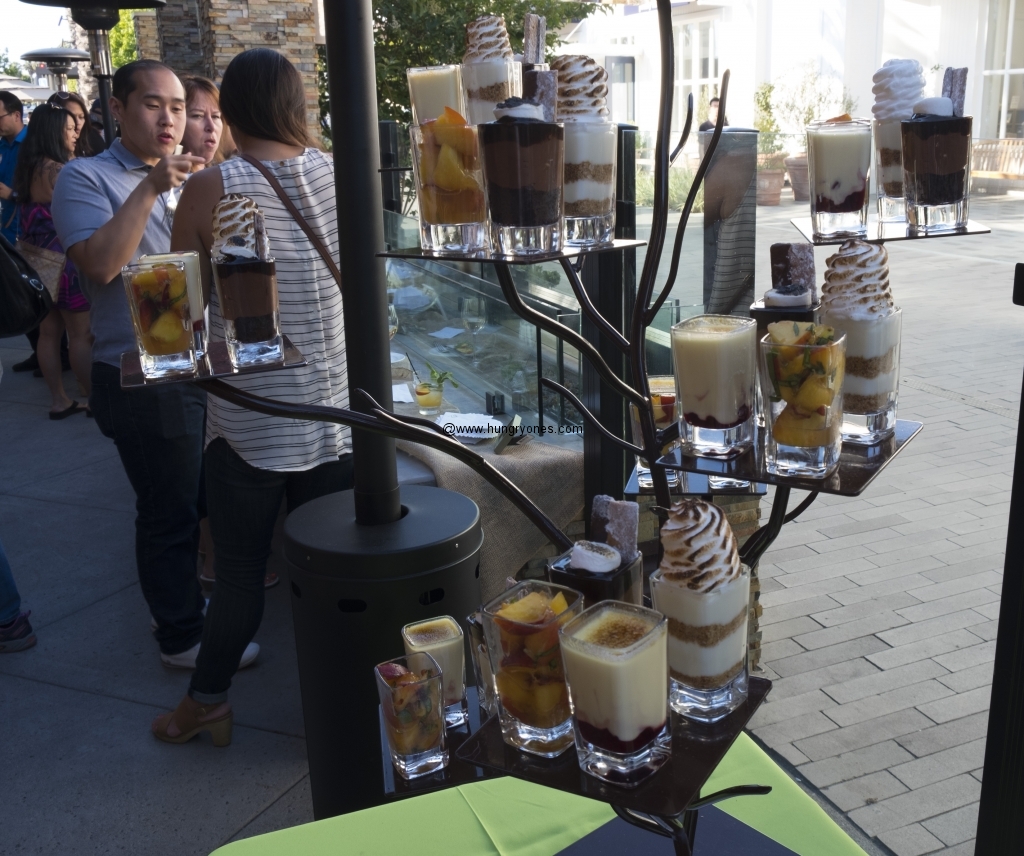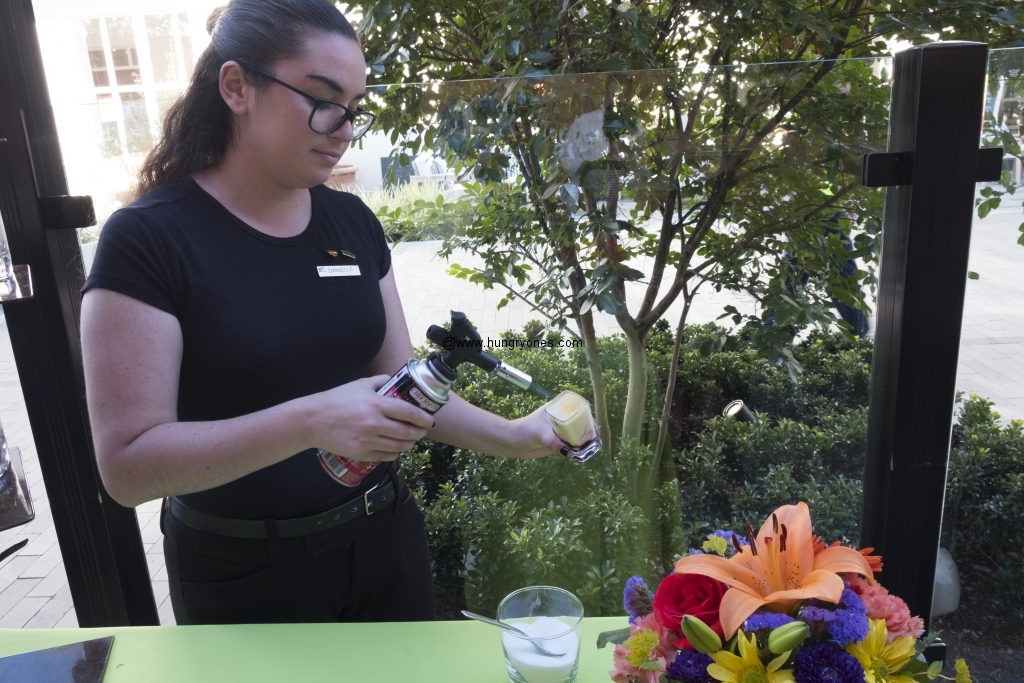 Cherry creme brûlée closed out the night for me.  I loved the crunchy crust the nice attendant with the butane torch created.  Overall the creme was extremely sweet and the cherries at the bottom which tasted like cherry pie filling made this dessert too sweet for me.
Near the end of the event as my Yelp friends starting drifting away I noticed there was no line for lamb chops and I had an additional sample.  Delicious.  I also socialized with Faye from
Faye's Fork our favorite blogger.
Thanks to Seasons 52 for the nice, friendly service, hospitality, food, drinks, and goody bag.  Thanks Brad and Sandra for this awesome event which I was able to walk to so I could burn a few of the calories I consumed.
4505 La Jolla Village Dr
San Diego, CA 92122 (858) 450-1252