Lush green grass drops off into the blue sea.  Iconic torrey pines dot the landscape.  In front of me is the golf course Tiger Woods use to play at yearly.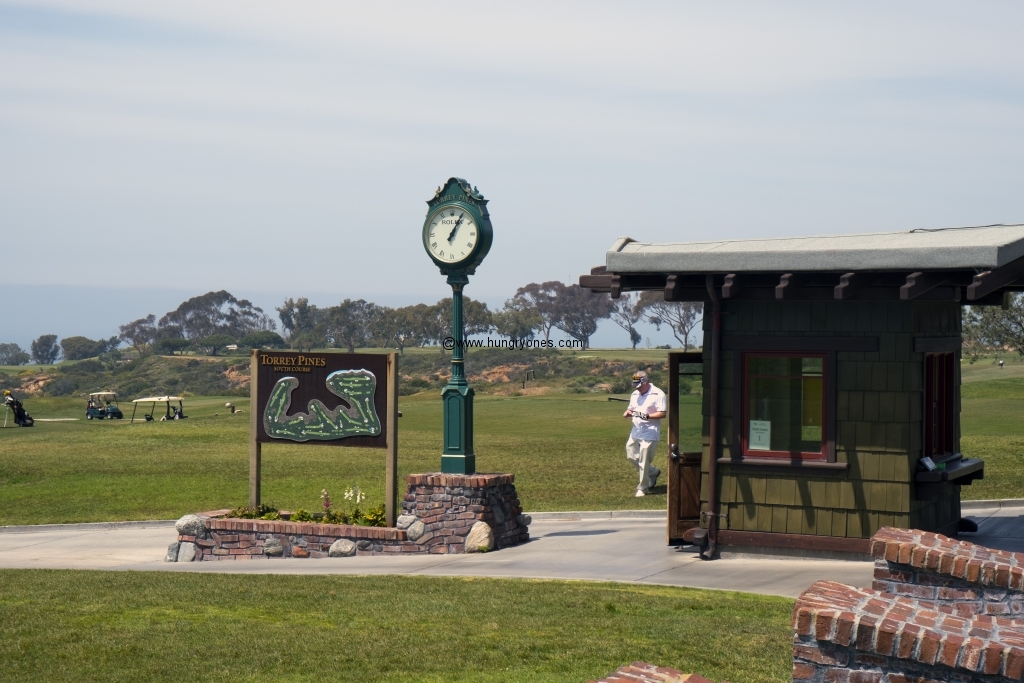 Ocean is on the other side of the golf course.  The Grill is next to the Lodge at Torrey Pines.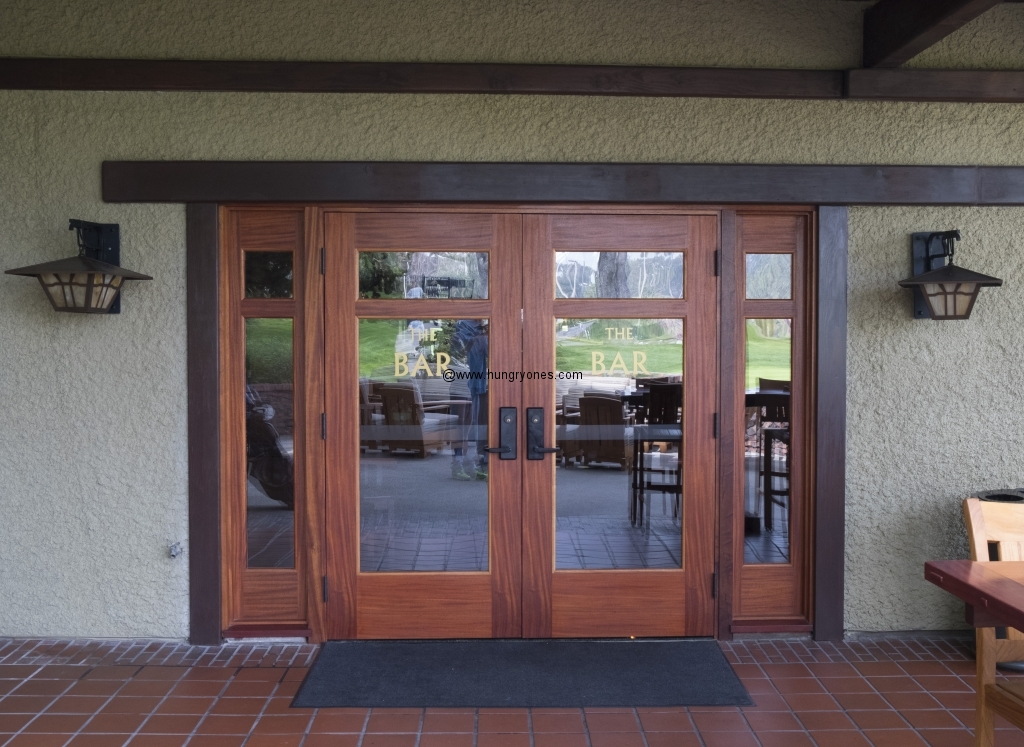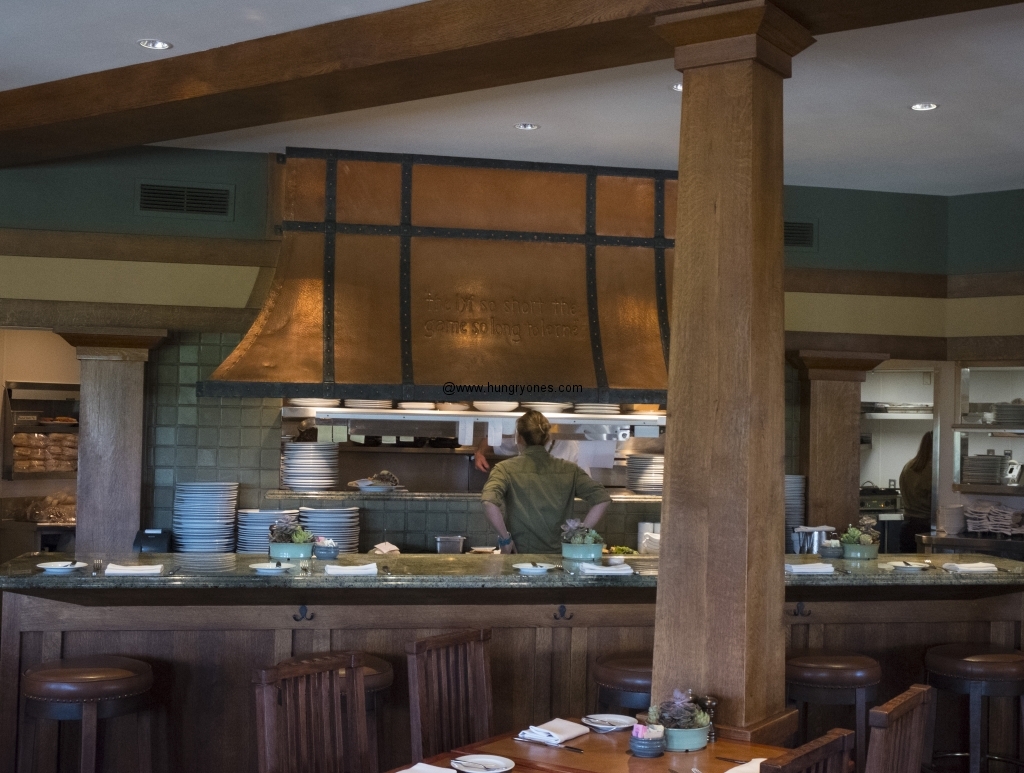 There is indoor and outdoor seating.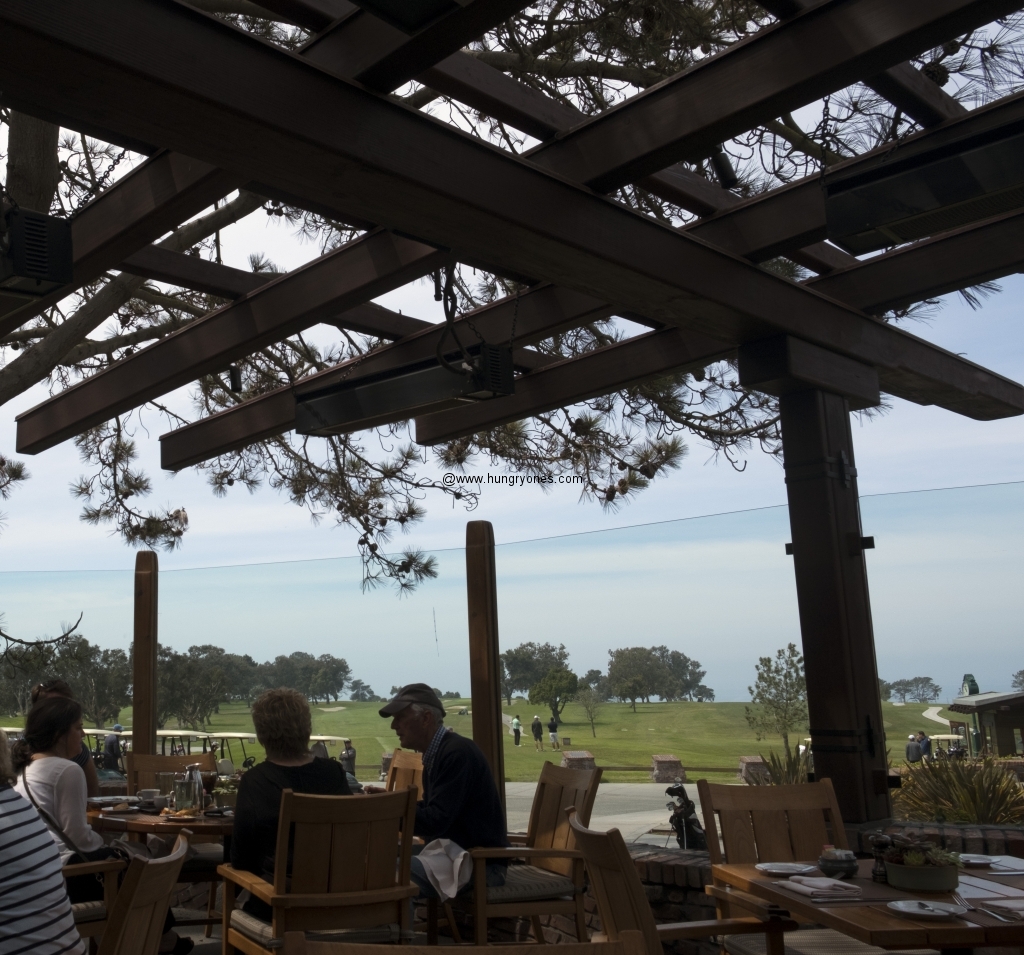 Outside there is a glass partition to keep the chill ocean air from blowing onto the food.  I order the Drugstore Burger.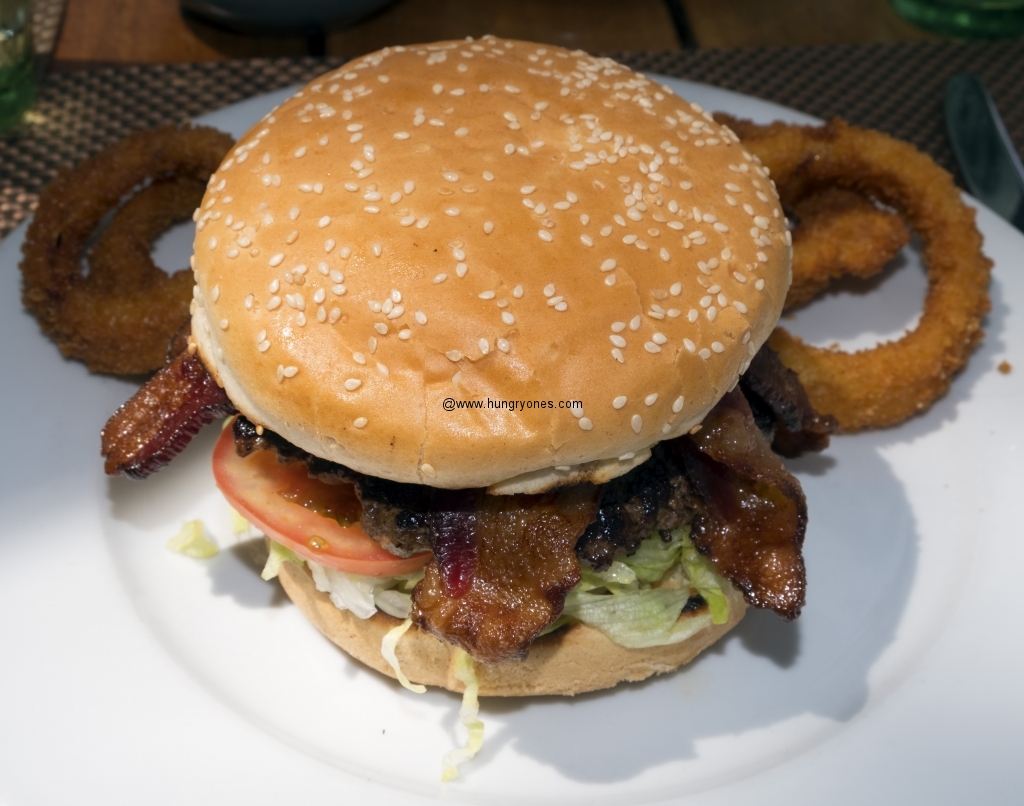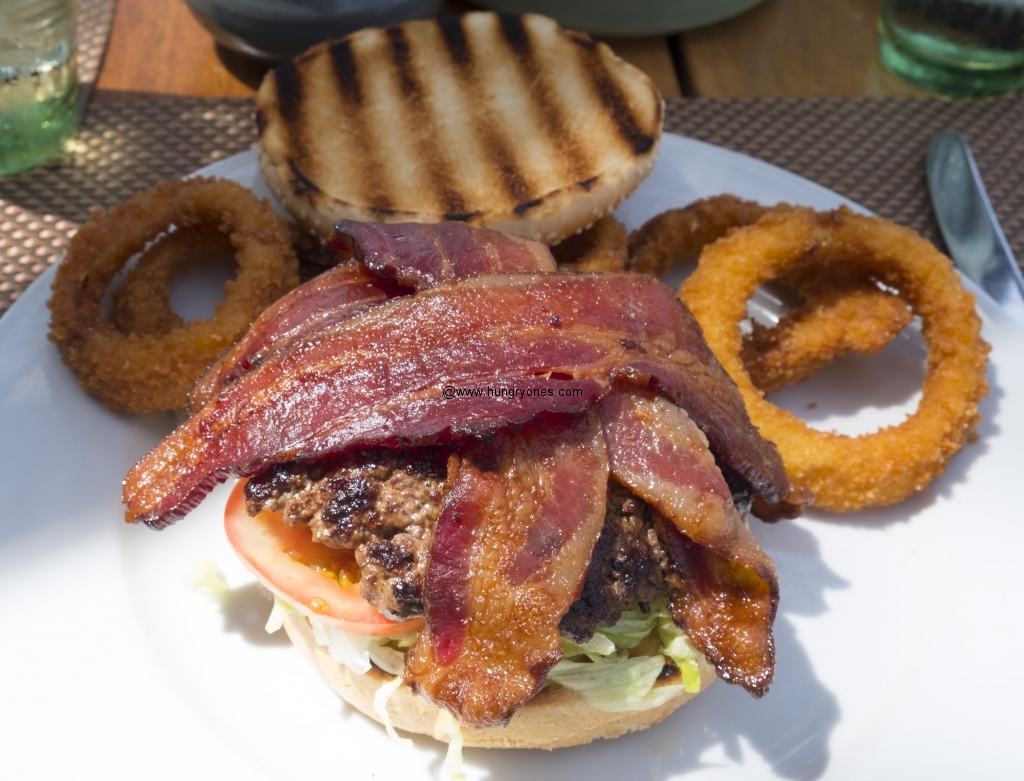 At $17 it's not your standard fast food burger.  Cooked medium there was some pink in the middle but it wasn't dripping juices everywhere like a Hodad's burger.  I liked the flavor of the beef which had a nice char and seasoned with just a touch of salt.  Loved the generous amount of bacon so every bite had bacon.  Bacon was thick cut thus hard and had a nice savory flavor.  For burgers in this area I'd rate this one higher than Red Robin and a bit higher than Eureka!
Onion rings were very crunchy and full of onion flavor.  Very much like Burger King/Jack In the Box onion rings.
Place is packed at lunch with golfers and hotel guests.  I enjoyed the rolling green grass and the scent of the sea air while dining here.  Very classy establishment.  This is one of the coolest places to enjoy a burger.