Each Hard Rock Cafe is like a rock and roll museum.  I like to visit when it's not busy so I can see the memorabilia on the walls.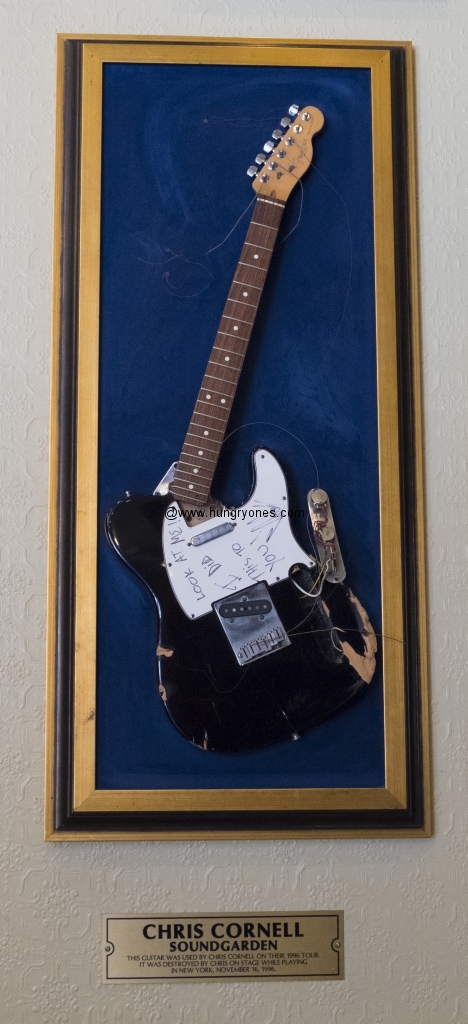 There is a Chris Cornell guitar and a motorcycle in this one.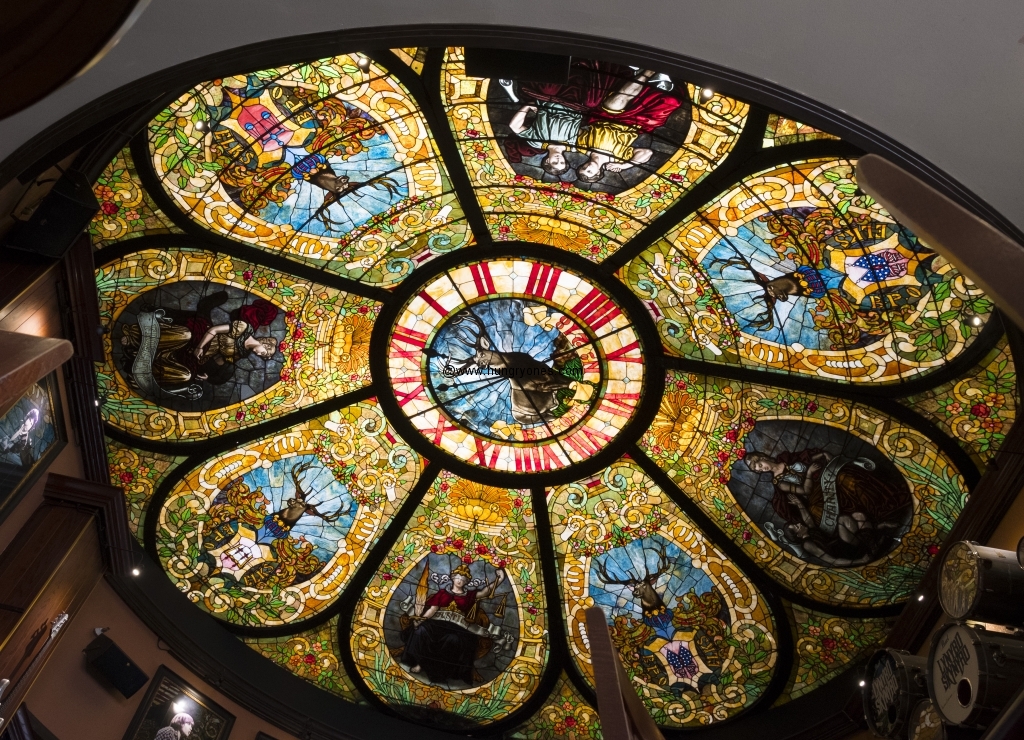 Lovely stained glass windows line part of the roof.  I joined the birthday club and they entice me here with deals a few times a year.  They advertised they smoke their meats in hickory wood since my last review so I tried the bbq again.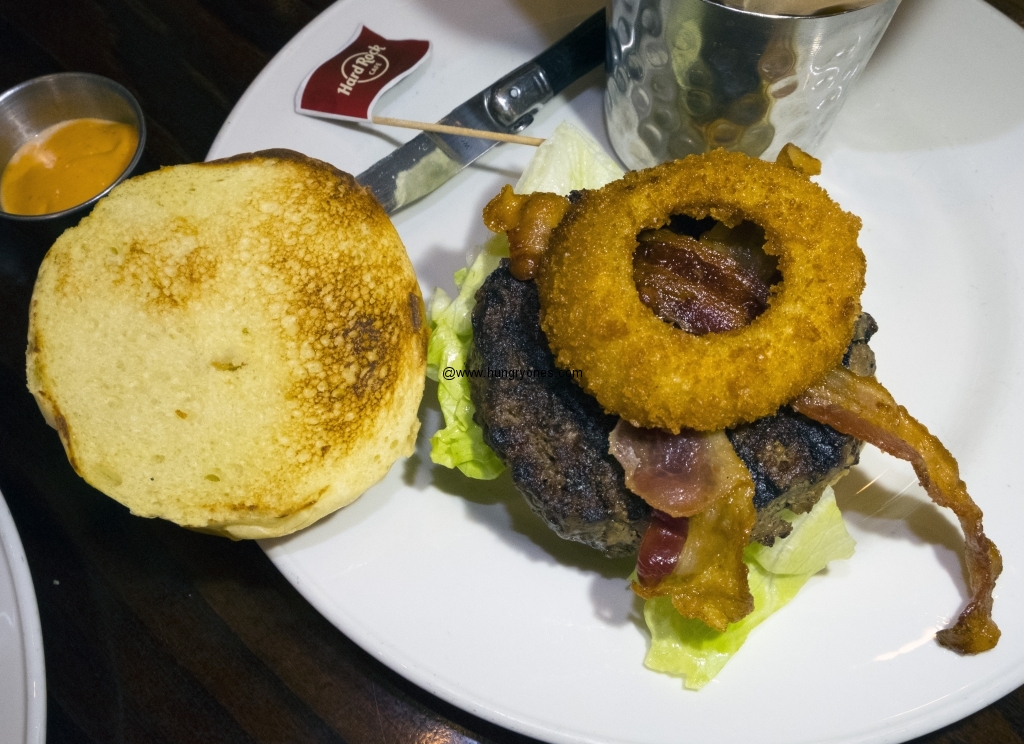 Legendary burger had a big thick juicy beef pattie which had a big beefy flavor.  Bacon was full of savory flavor.  Lettuce, and tomato was crisp and fresh.  I really liked the charred beef flavor on this burger.  French fries were crunchy and had nicely seasoned flavor.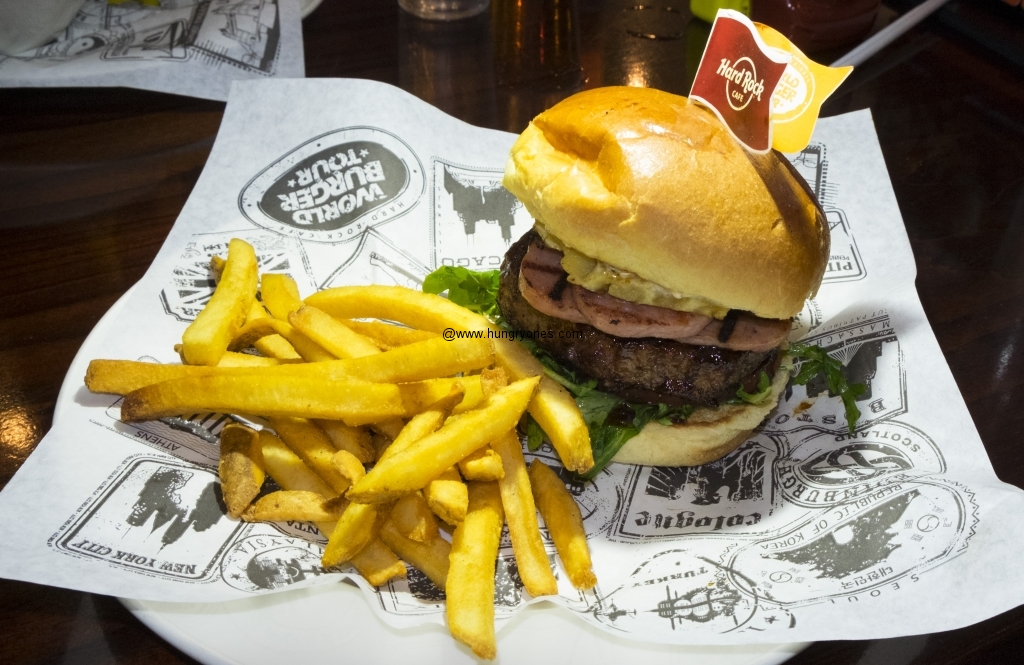 Hawaiian World Tour burger had a bit of sweet and tart flavors from the pineapple, savory beef flavor from the nicely seasoned beef patty, very salty flavor from the spam, and a refreshing green flavor from the arugula.  I really like this burger but I prefer my regular go to accompaniment of bacon to the spam.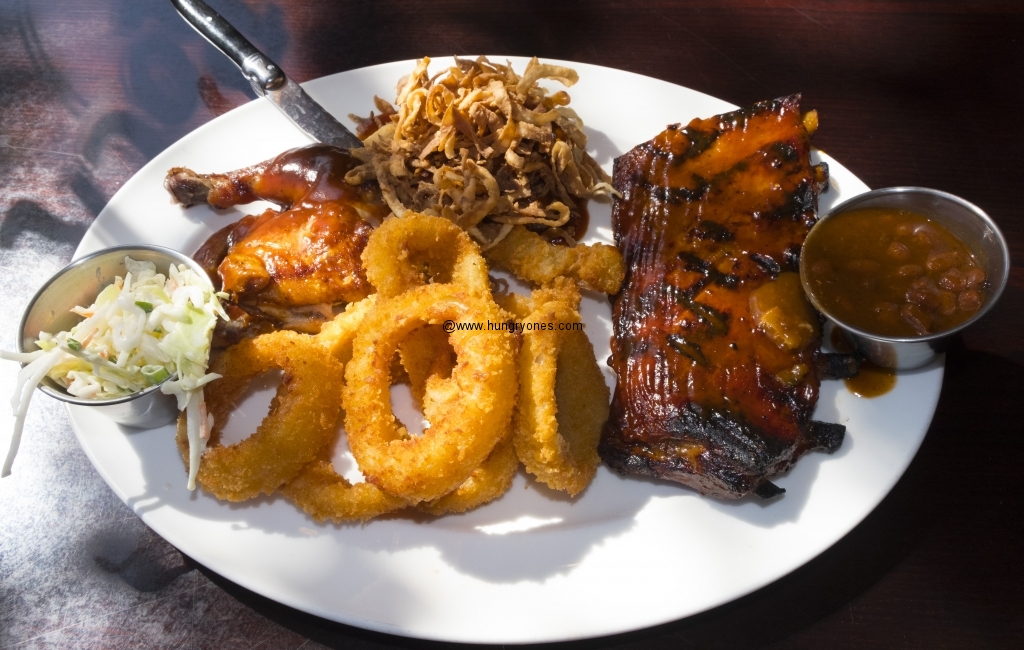 Hickory smoked bbq trio with baby back ribs, chicken, and pulled pork.  Everything was covered in a sweet and tangy bbq sauce.  Ribs were tender and had a nice mix of flavors from the smoke, caramelized sauce glazing the ribs and the sauce brushed on the ribs.  About as good as it gets unless you visit a joint that specializes in ribs.  Pulled pork was tender and juicy.  Fried onion strings covered the pulled pork and gave it an additional layer of flavor in addition to the smoke and the sauce.  Bbq chicken didn't have much flavor other than the bbq sauce brushed on and a hint of smoke.  Onion rings were panko battered and had good onion flavor.  Not as crunchy as Red Robin onion rings which are quite similar.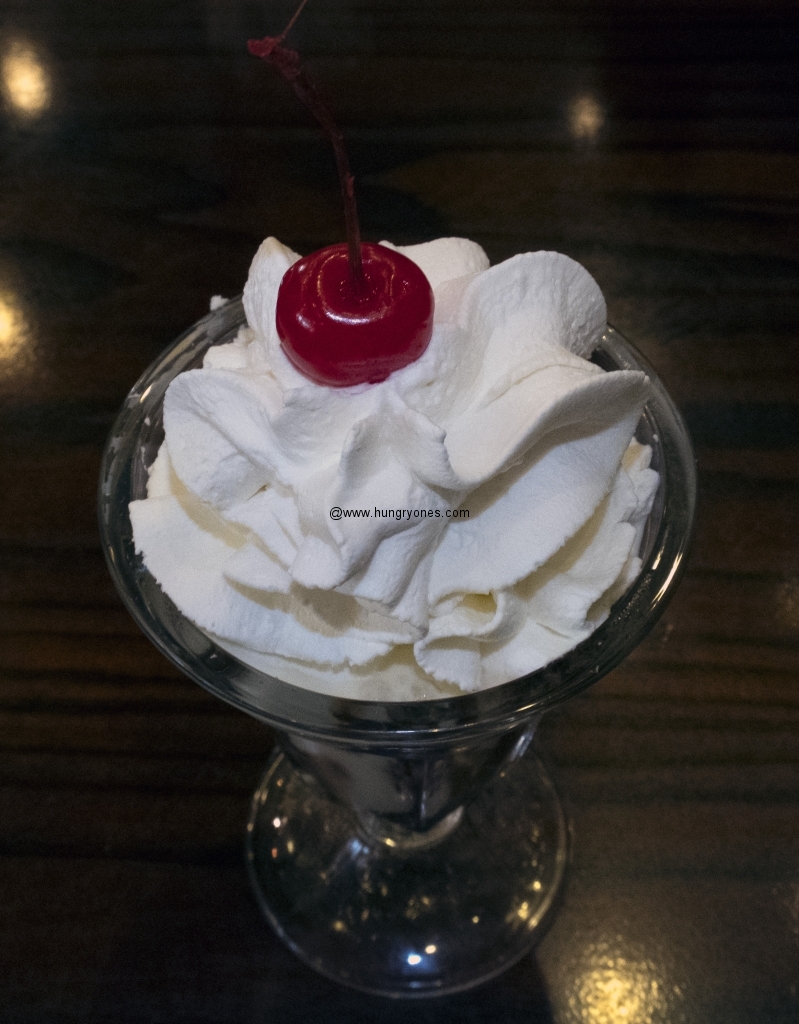 Free birthday sundae had vanilla ice cream, whipped cream, and a cherry on top.  Ice cream had a smooth vanilla flavor.  I'd prefer just the ice cream and the cherry as I'm not a big fan of ice cream and whipped cream.  Also I wish they would freeze the glasses before putting ice cream in them as the ice cream was mostly melted.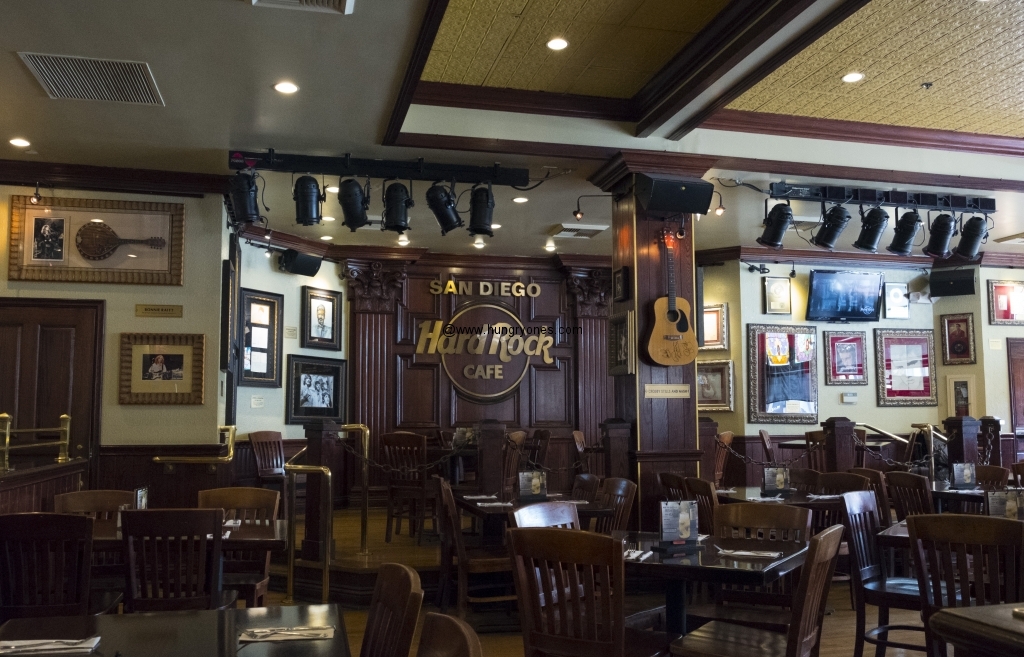 I love the decor and the burgers here.  The bbq is pretty good but I'd go to a rib joint like Grand Ole Bbq if I was craving bbq.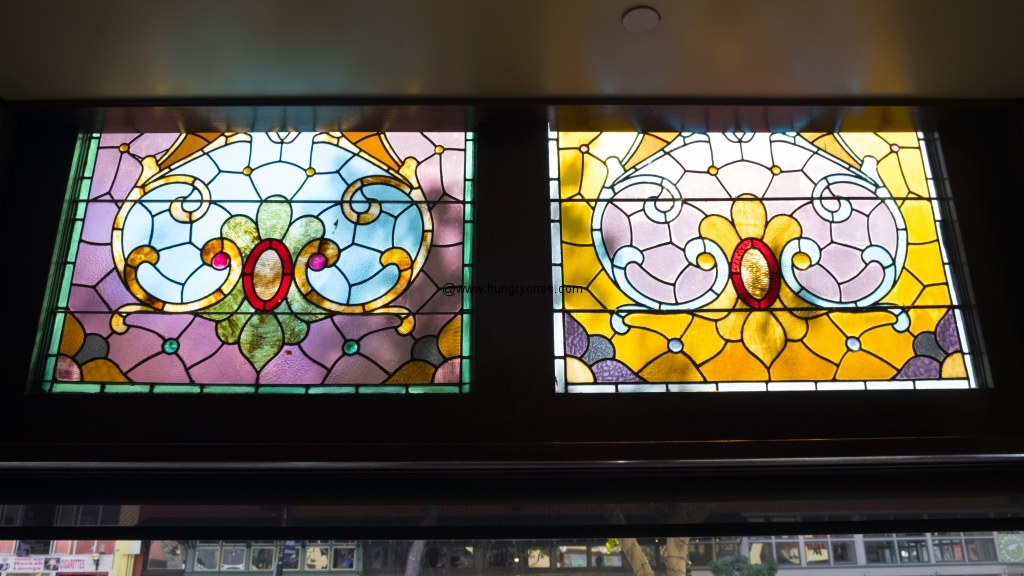 801 4th Ave
San Diego, CA 92101
(619) 615-7625