It was long ago but I still remember that unique scent of comics.  Boxed up sitting in plastic bags the scent when you first step into a comic book shop is inescapable.  House of Comics on Broadway was the first comic book shop I visited.  My mom would get her hair done a few businesses away while I wandered down the rows of cardboard boxes filled with comics.  Comic Kingdom on University Av was the next shop I visited.  I found it in a ad in a comic book.  I could bike there and it was bigger.  Golden State Comics off of Adams Av was next.  It was the closest and an easier bike ride.  This was the first place I became a subscriber so I wouldn't have to go on new comic day every week.  Comics Etc which started on Miramar Rd next to an outdoor go-kart track was next.  It later moved to a spot inside Newbery's at the Mira Mesa Mall.   I was a part time employee there for a few years manning the cash register and picking up comics every Friday at the distributor.  It was awesome picking up comics from the comic distributor Diamond.  They had great deals on comics and graphics novels that were damaged but perfectly readable.  This was as far down the publishing chain as I went.  Last was the Comic Gallery which I first visited at the Ralphs shopping center which is now the Hmart shopping center.  The shop closed and I started going to their location on Balboa next to a sewing place.  They had a cool rewards system for frequent buyers.
Each shop had an interesting owner and employees.  It's a hard business as none of the shops are in business now.  Southern California Comics is different.  I've been coming here since the fall of Comic Gallery and business has been good enough that the shop has about twice as much space as when I first started coming here.  The selection of back issue comics and graphic novels is the best I've ever seen in San Diego.  Same with the selection of materials to preserve your comics.  There is an incredible collection of collectibles and once in awhile there are comic book signings.
Some of those shops from the past were staffed with eccentric types with poor social skills like Comic Guy from The Simpsons.  It's refreshing how the owner Jamie and the staff are knowledgeable about comics and very friendly even when I'm having them special order things they don't normally stock.
I hope I don't have to change shops again but based on the continual expansion of the shop and Jamie's recent model Corvette I'm guessing Southern California Comics is doing well.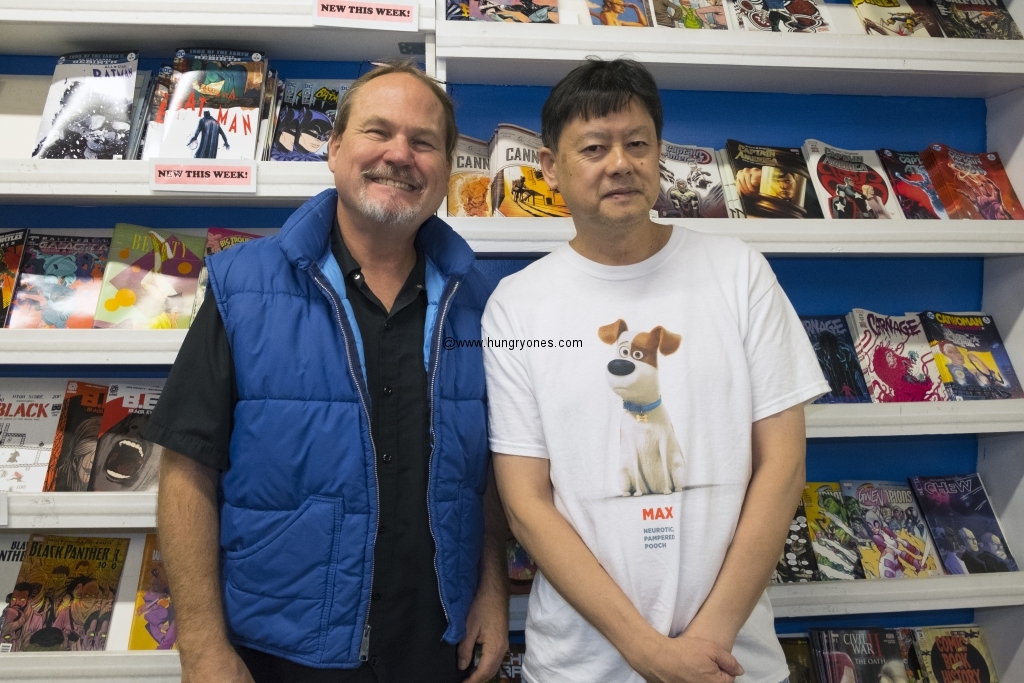 Southern California Comics
8280 Clairemont Mesa Blvd
Ste 124
San Diego, CA 92111 (858) 715-8669