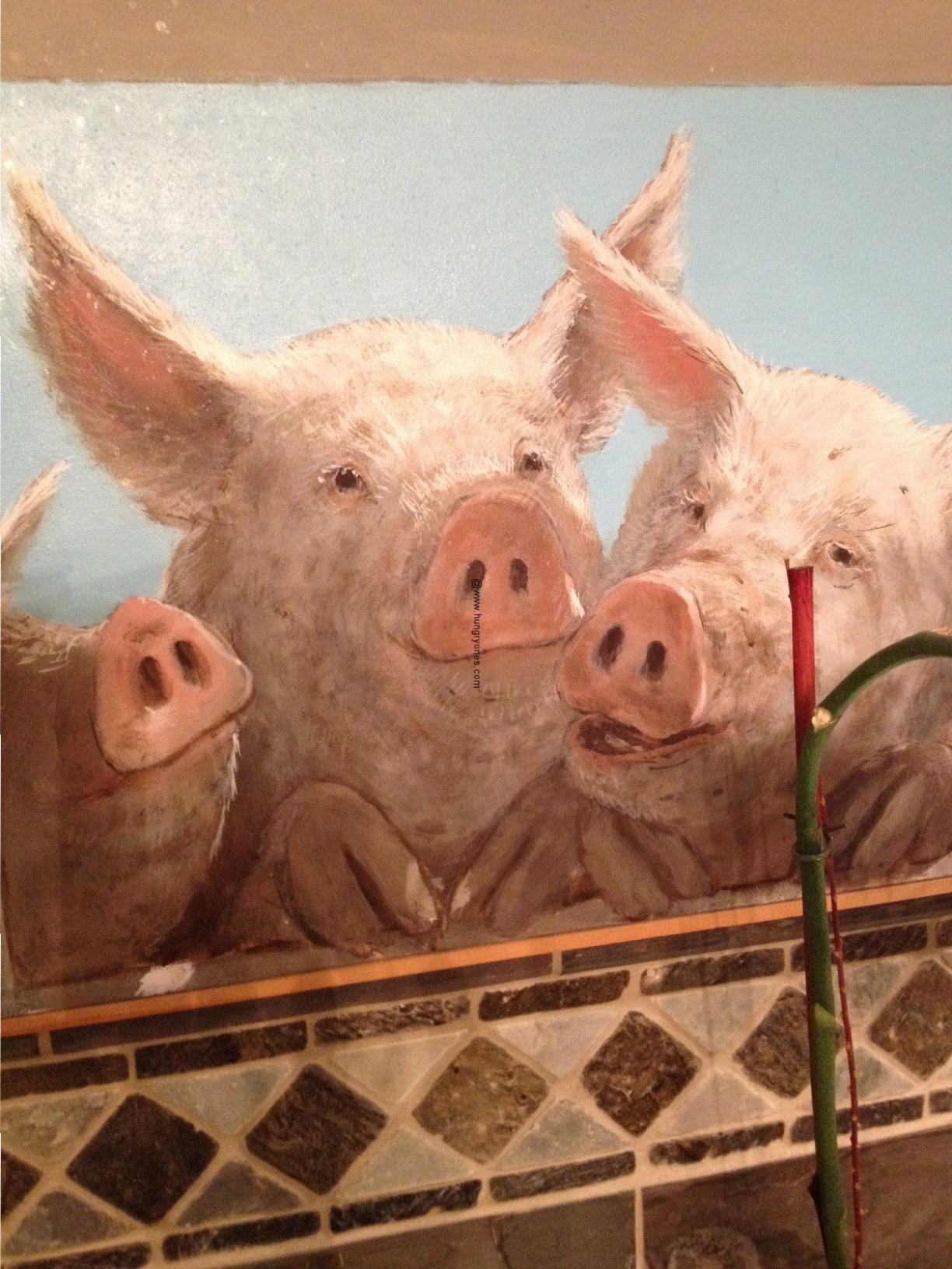 If you have a discerning, sophisticated palate and longed to find the perfect Restaurant, then this is your place. Chef/Owner Jeffrey Strauss has impressive volumes of accomplishments, people and corporations that he has cooked for.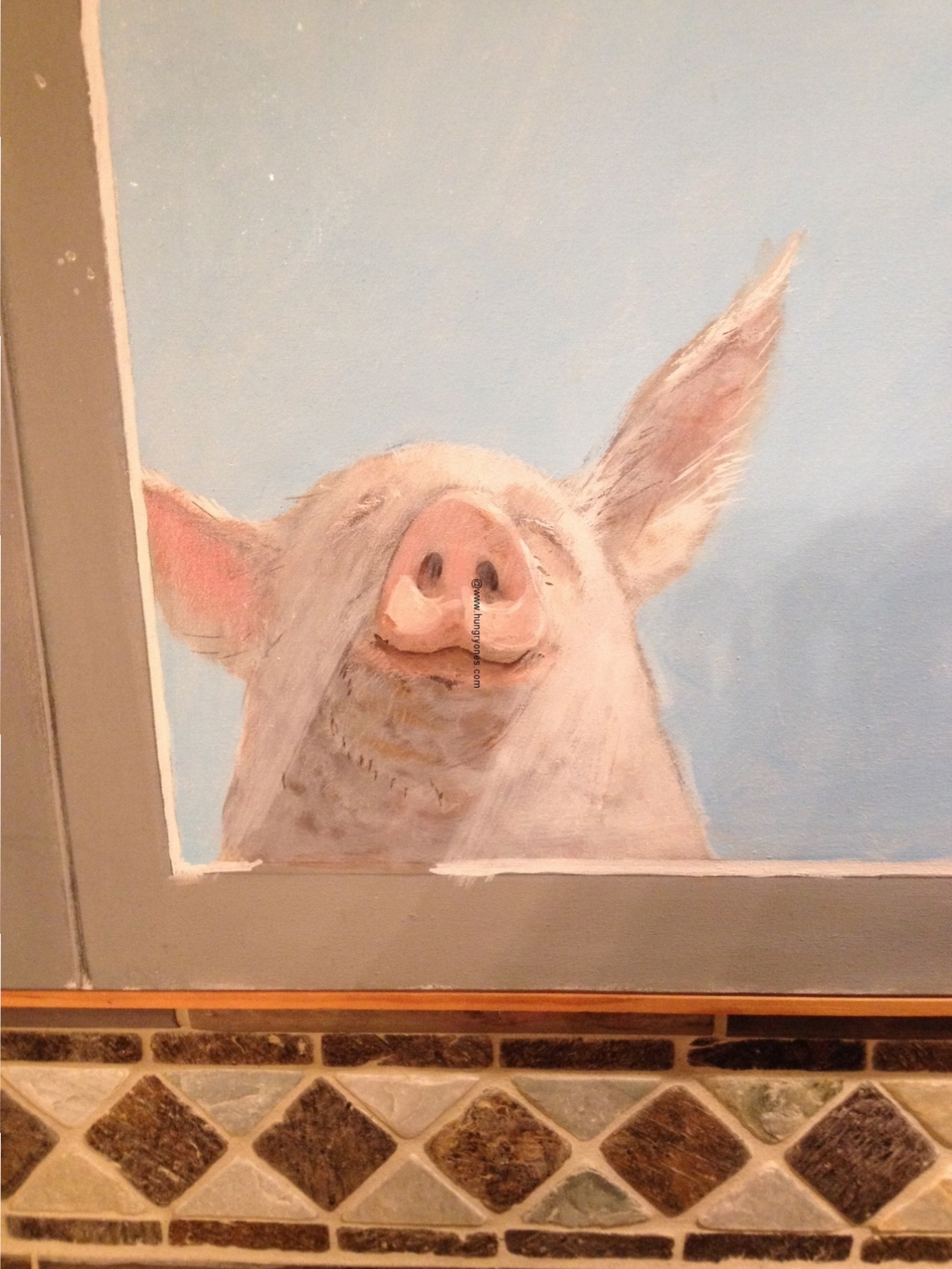 The food presentation alone will blow you away. The delicate, artistry portrays such a unique love and knowledge of food, makes you feel so special when each dish is served. Once you start to taste each ingredient, layers of flavor, some subtle, some strong, overlap, intertwine and play together in such a beautiful dance.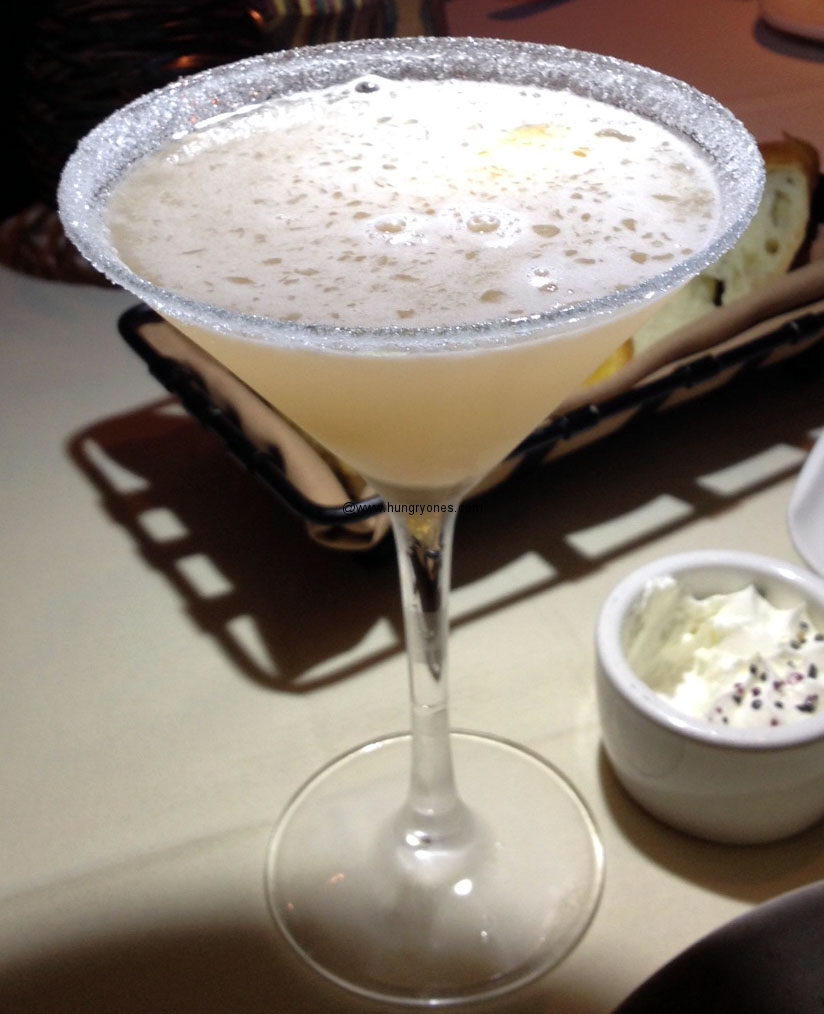 Pamplemousse Martini.
Finlandia Grapefruit Infused Vodka, Cointreau, Fresh Grapefruit Juice, Sugared Rim.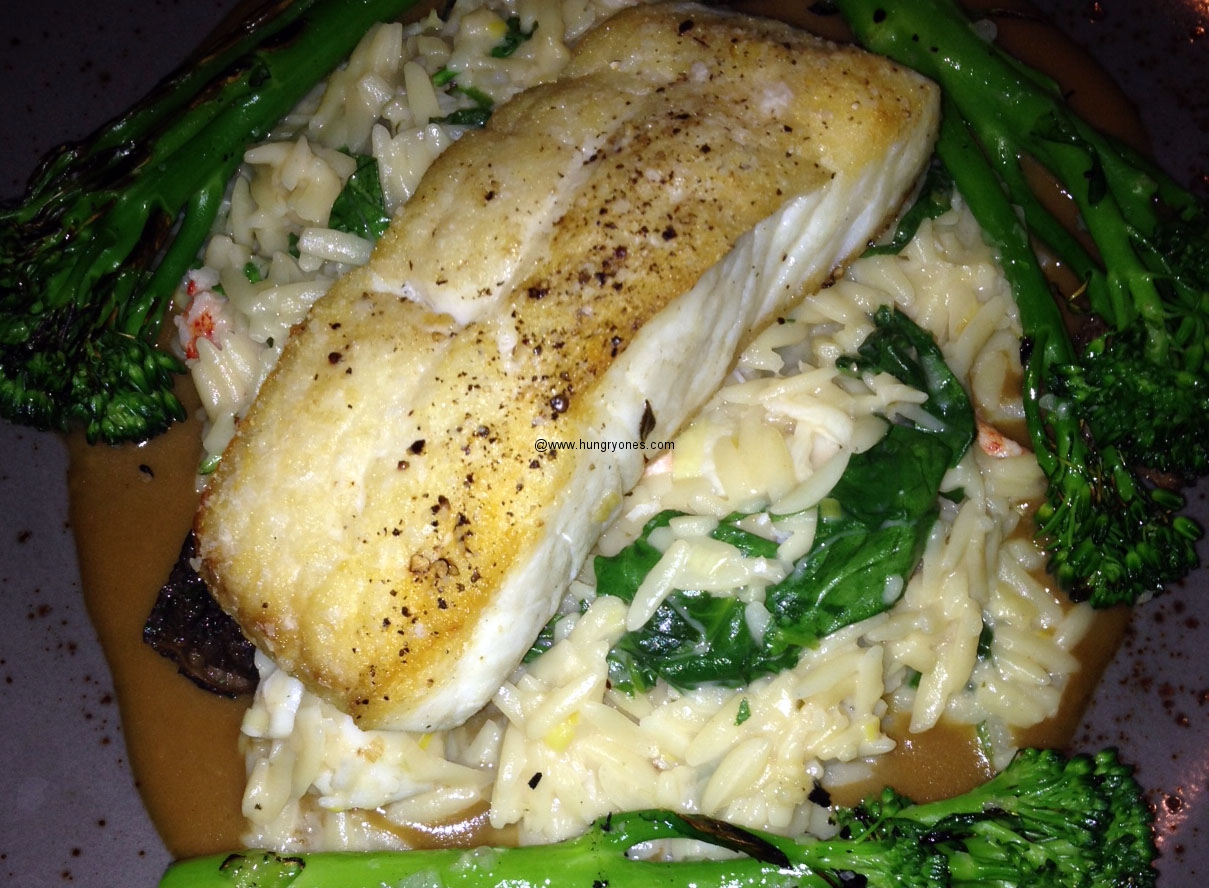 Pan Roasted halibut with Lobster.
Orzo Pasta, Spinach Chiffonade, Grilled Brocolini, Lobster Morel Mushroom Sauce.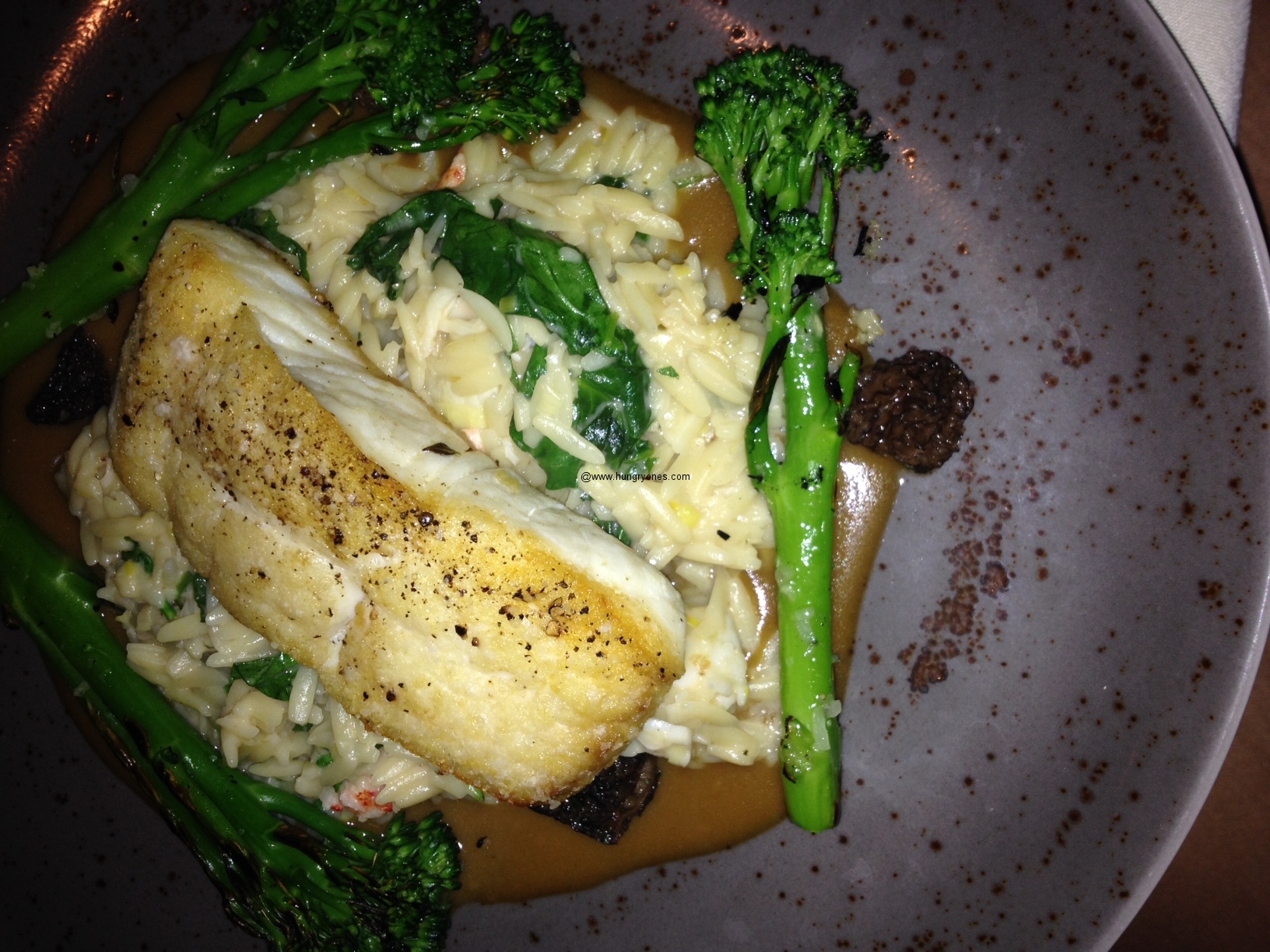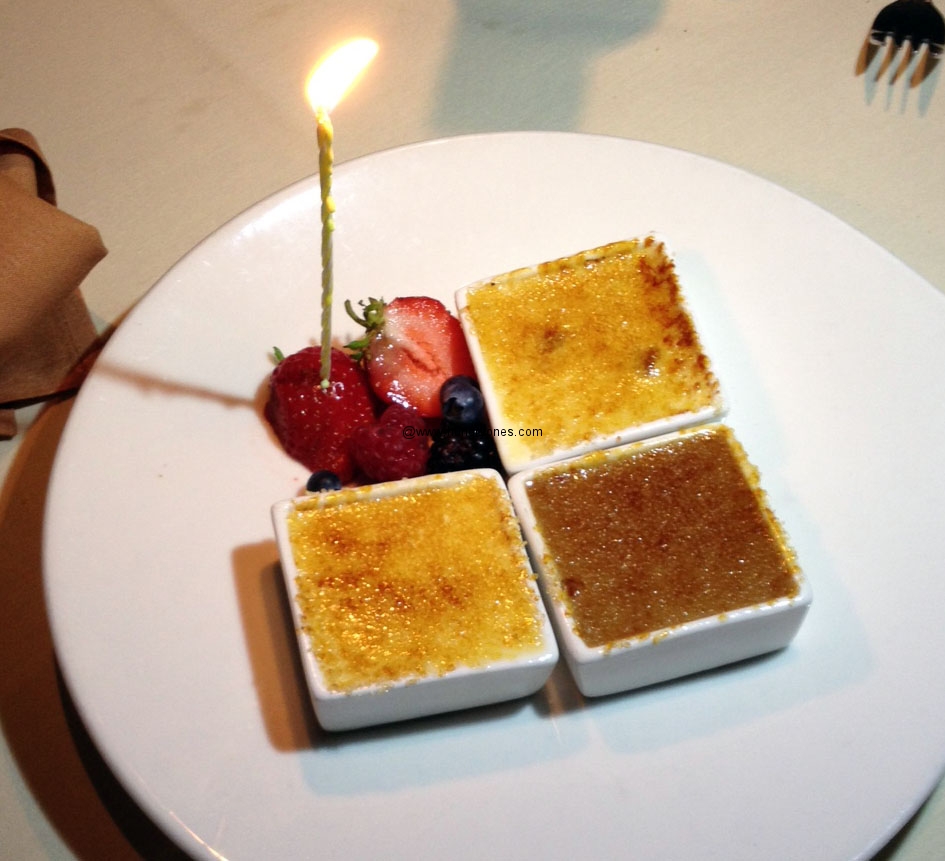 Trio of Crème Brûlée.
Chocolate, Espresso, Vanilla Crème Brülée.
After my first visit, nothing else ever compared, not even close.
So when we came here for our 14th Anniversary in October 2016, it was just perfect.
One of my favorite interior designs are the wall murals. Can't decide between the cute pigs, the horse or the biker people. They just transform the place into a much more casual feel.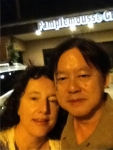 Happy Anniversary my sweet Soo!! Love, Maggie