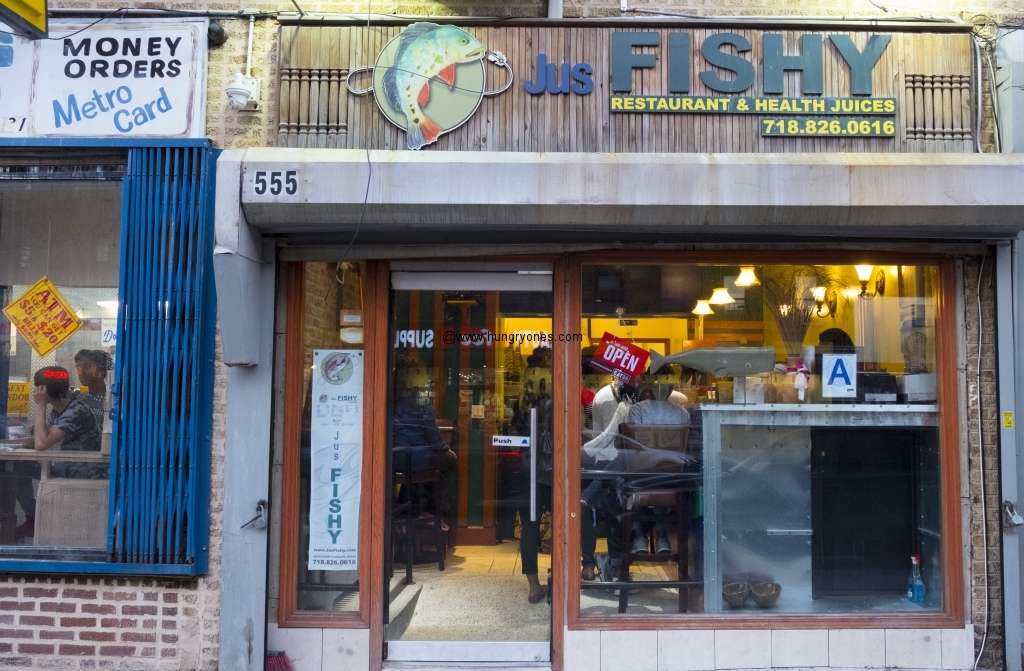 Scent I cannot resist was in the air.  Reminds me of the ocean.  I drew closer and breathed deep.  My eyes marveled at her golden skin.  Flecks of gold glinted in the harsh fluorescent light.  My tongue caressed her bare skin and I was lost.  Exotic flavors filled overwhelmed my taste buds.  Whiting, corn meal, salt, pepper, cayenne pepper…  Tender and juicy.  Among the best fried whiting I've had.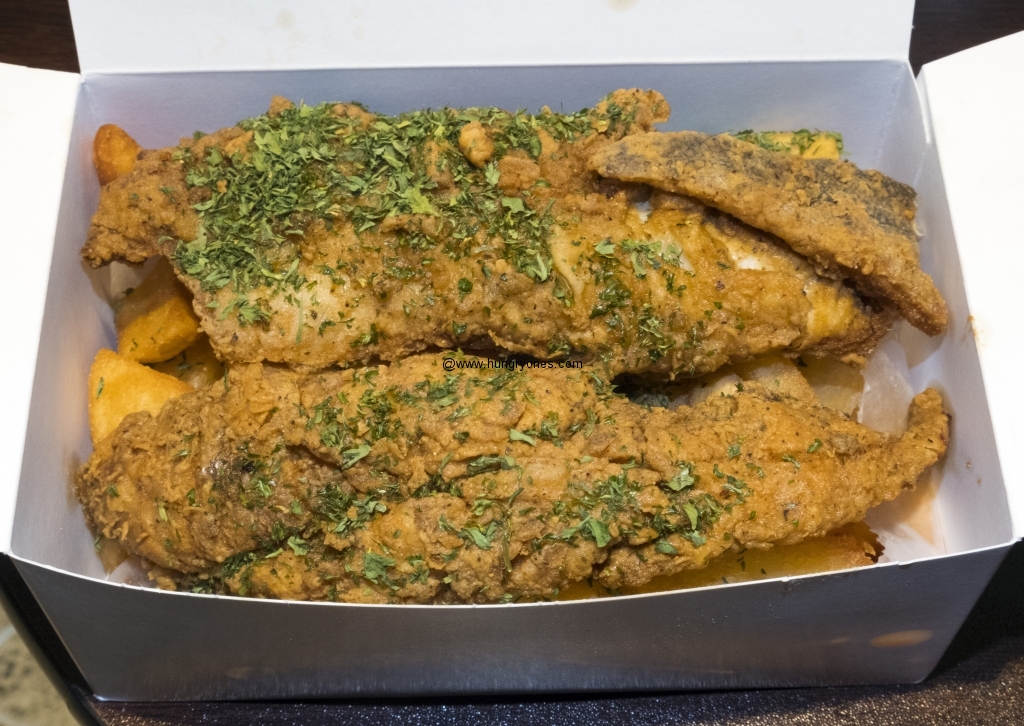 Big fat french fries were a bit over fried as some of the pieces were too crunchy.  Flavor was pretty good.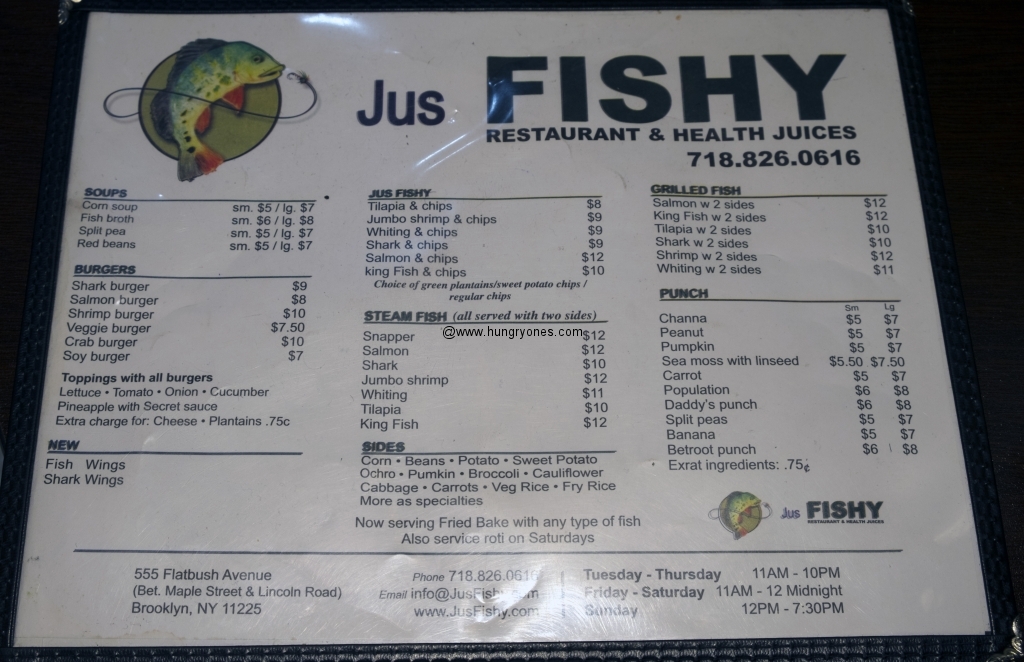 I visited in the evening and they were out of salmon.  Seating inside was very limited and the locals were getting their orders to go.  I'd visit again if I was in the area and wanted some southern style fried fish.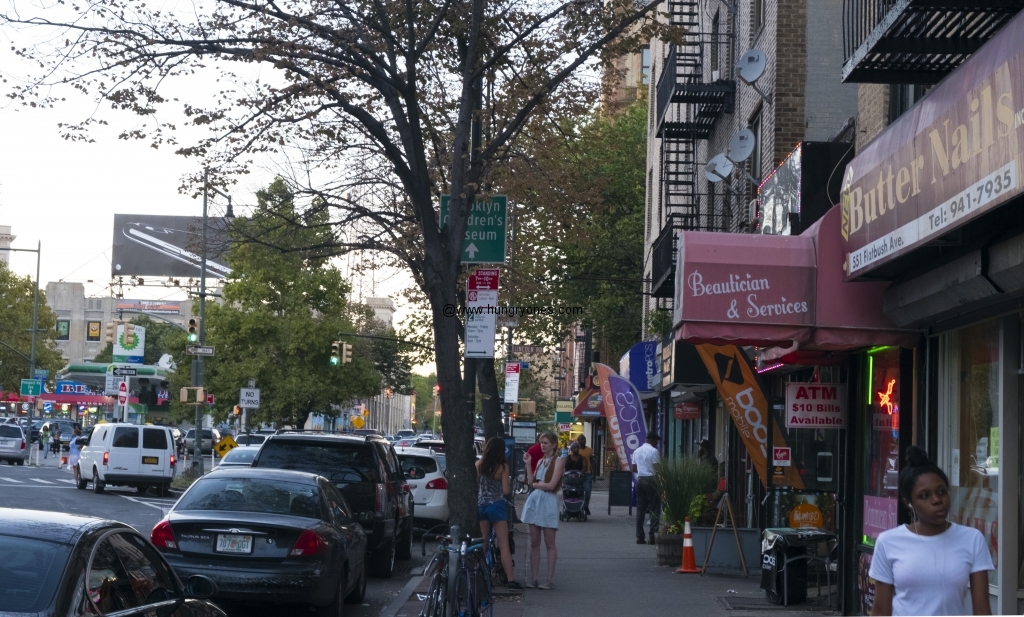 Jus Fishy
555 Flatbush Ave
Brooklyn, NY 11225
(718) 826-0616