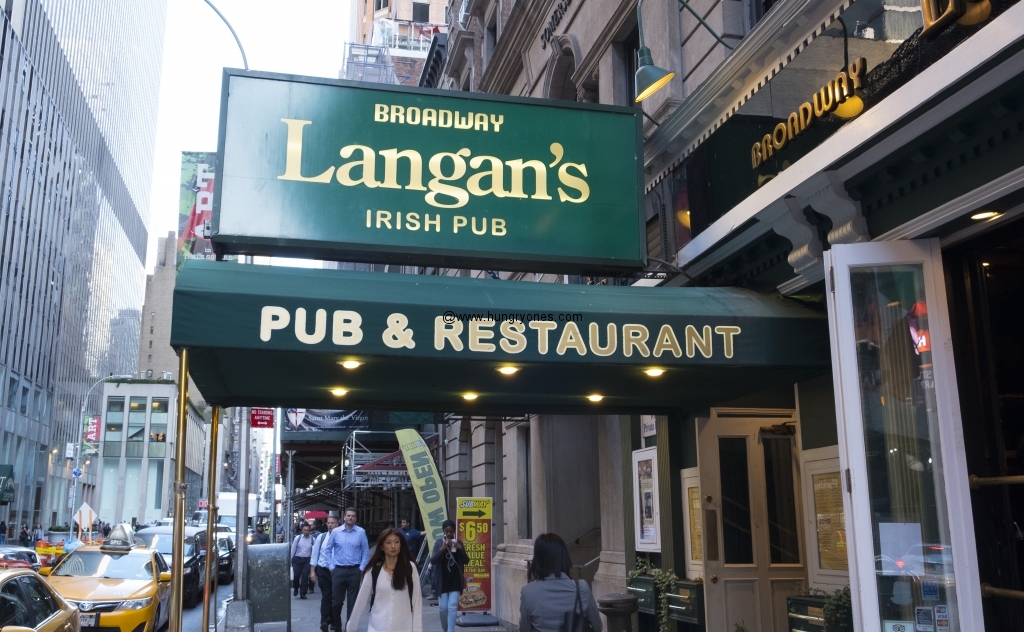 An Irish pub in Portland had my favorite mushroom sauce and steak.  It was a mixture of wild mushrooms and enhanced the flavor of a ribeye steak that was already delicious from the char, salt & pepper.  An Irish pub in Palm Springs had my favorite chicken pot pie.  Crust was crunchy and the flavor of the chicken and gravy put Marie Calendar's to shame.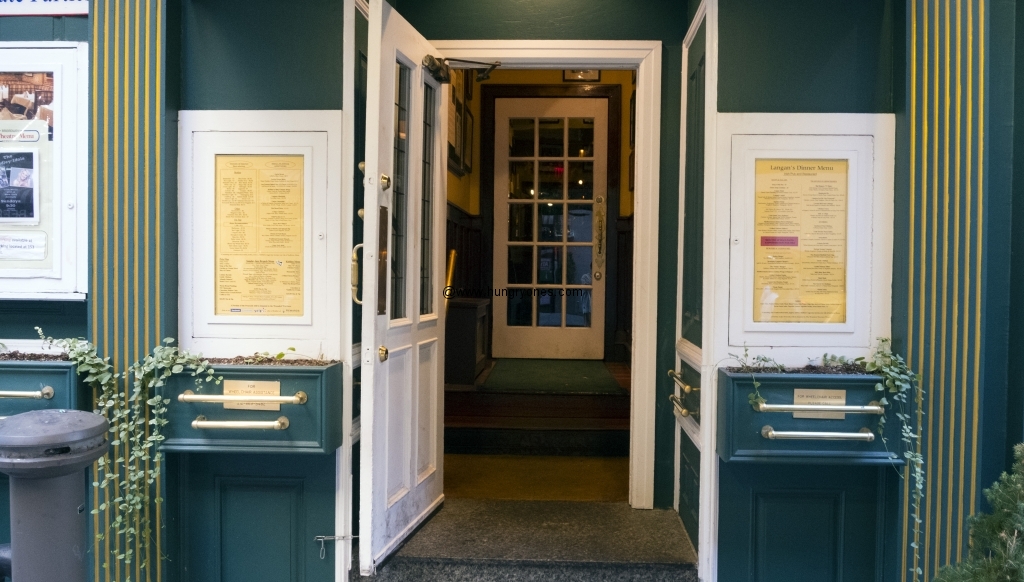 I had high hopes when I spotted an Irish pub right next to the hotel I was staying at.  I thought it was a good sign the bar area was packed.  Service was good as the waitress was nice and our food came out quick.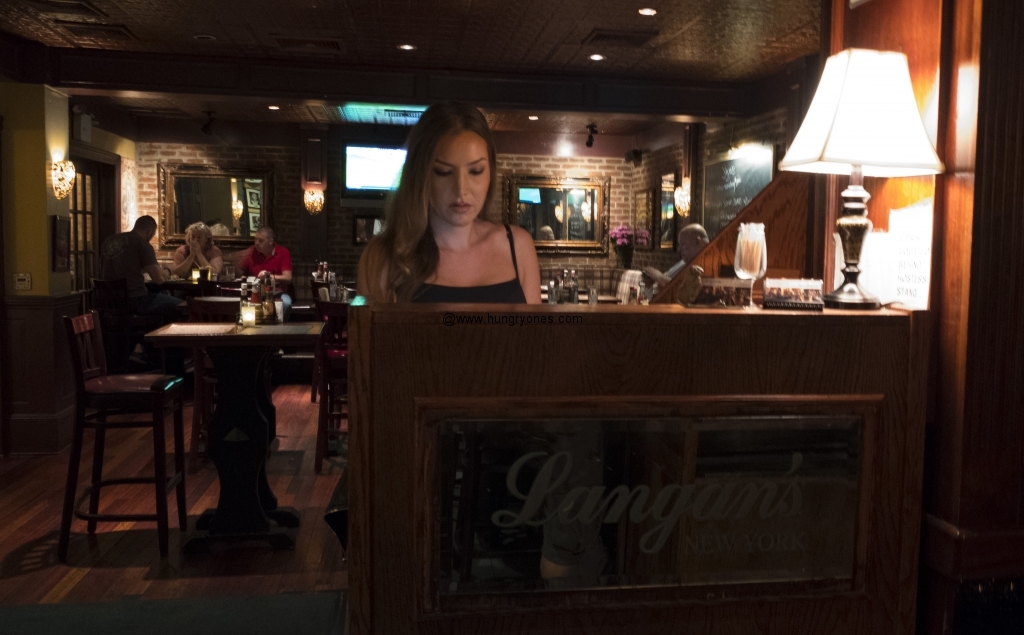 Chicken pot pie had shredded chicken, carrots, and potatoes which were very tasty.  Not a fan of the flaky pastry top though.  It was gooey after the gravy got on it.  I prefer a crunchy crust like at Marie Calendars.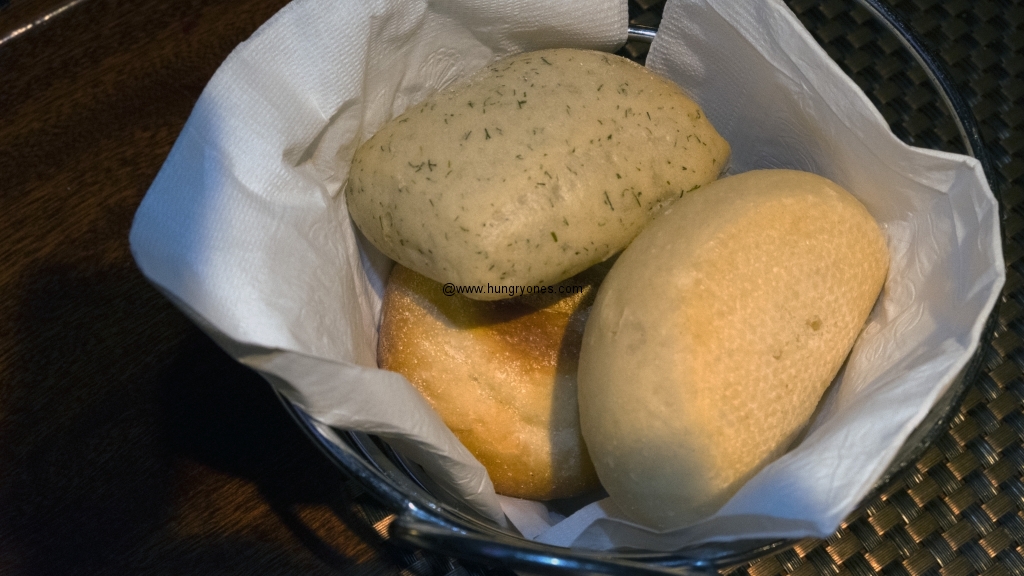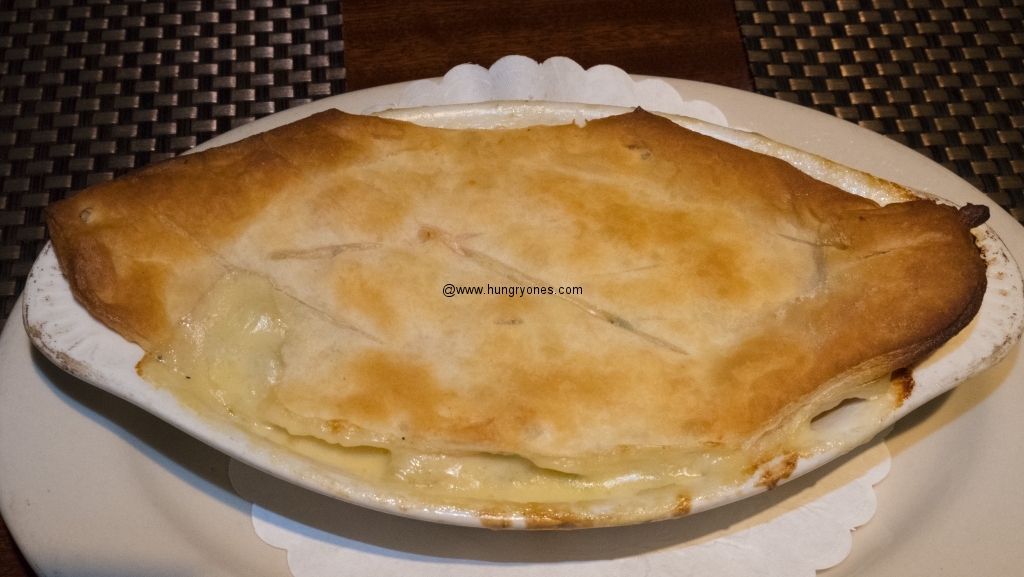 While the pie wasn't bad it was expensive at $18.   I'm going keep trying Irish Pubs for that one chicken pot pie I can't get enough of.
Langan's Pub & Restaurant
150 W 47th St
New York, NY 10036
(212) 869-5482