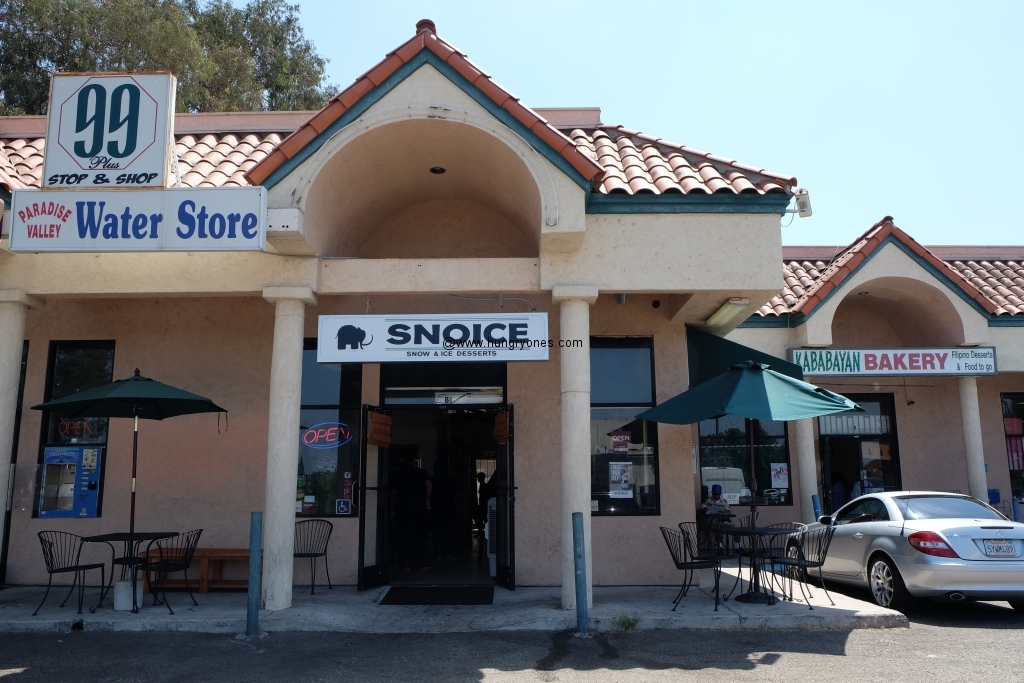 Pieces of ice crunched in my mouth.  I loved the cold hard pieces melting on my tongue.  The sweet root beer or cherry flavor.  My first time was back in elementary school.  There was some celebration.  I miss those days when any day could be a special day filled with snow cones, cookies or cakes.  Nowadays everyday is "National something day" but nothing really happens.  In the good old days we would stop what we were doing and celebrate with delicious snow cones and cotton candy!  It was magical watching the ice maker spit out little pieces of ice and you got to pick what flavor was drizzled on top.  You had to eat it fast before the ice melted or all the syrup drained to the bottom.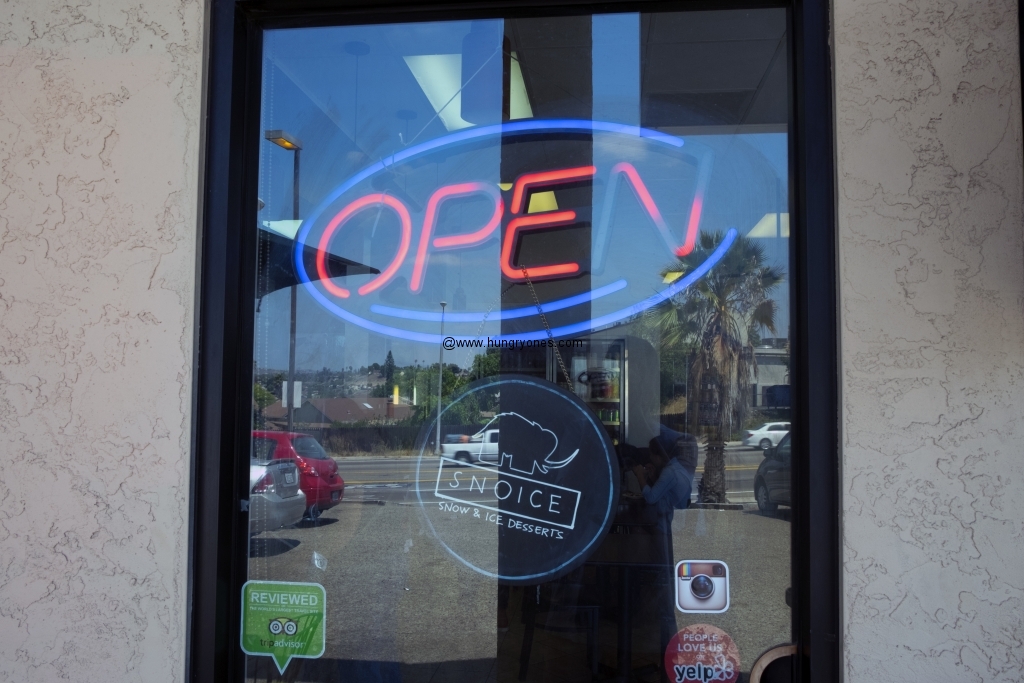 I was excited to visit SNOICE to try a 2016 version of the snow cone.  It's called shaved snow here.  Instead of tasting ice with some flavoring added, shaved snow taste much like Magnolia ice cream.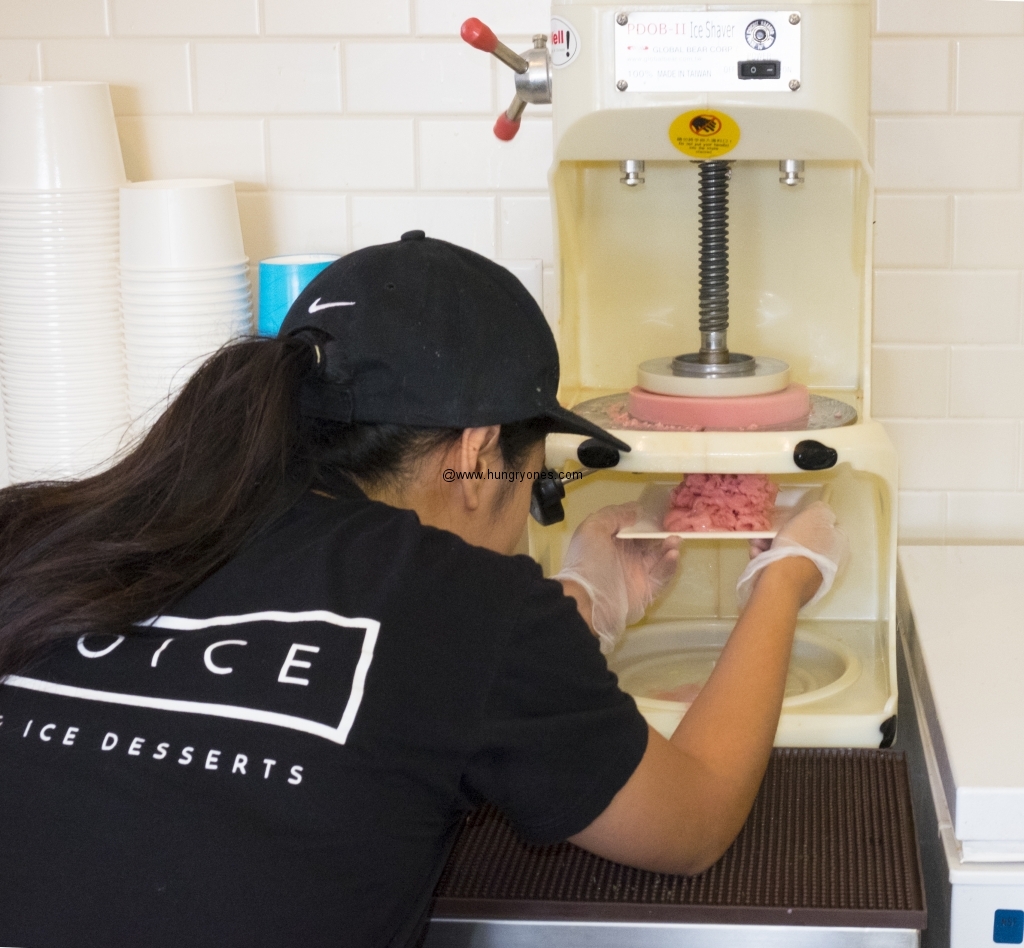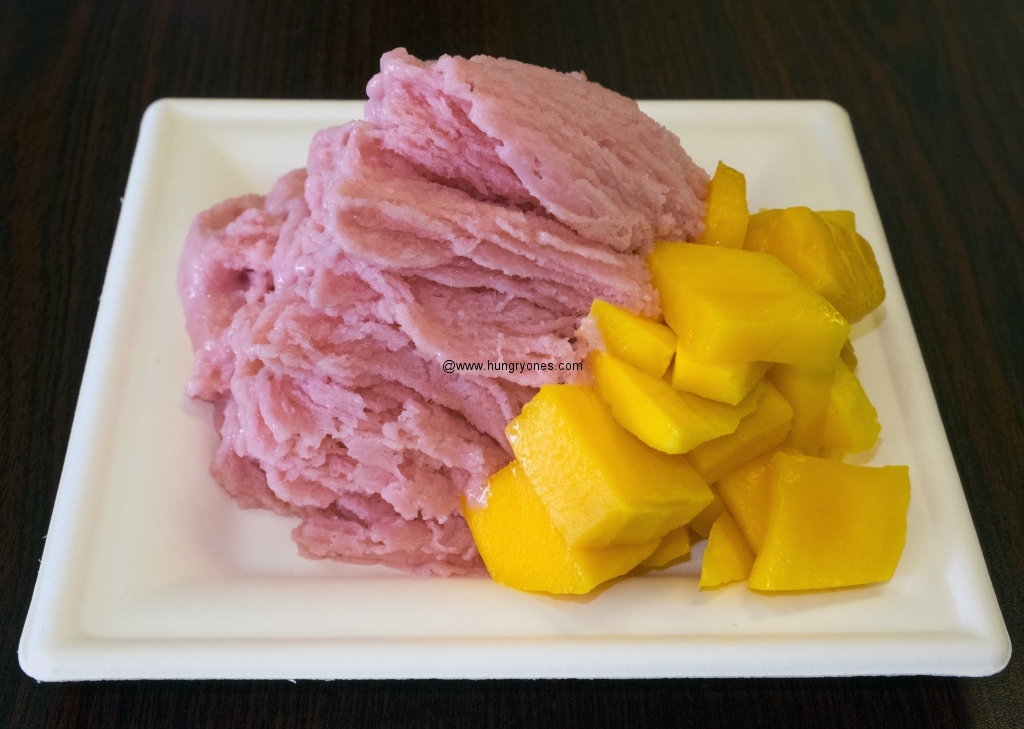 Strawberry flavor was super sweet, dense, and creamy like ice cream.  Flavor was embedded into the ice itself and each bite tasted the same unlike a regular snow cone where the flavor was almost all on the bottom.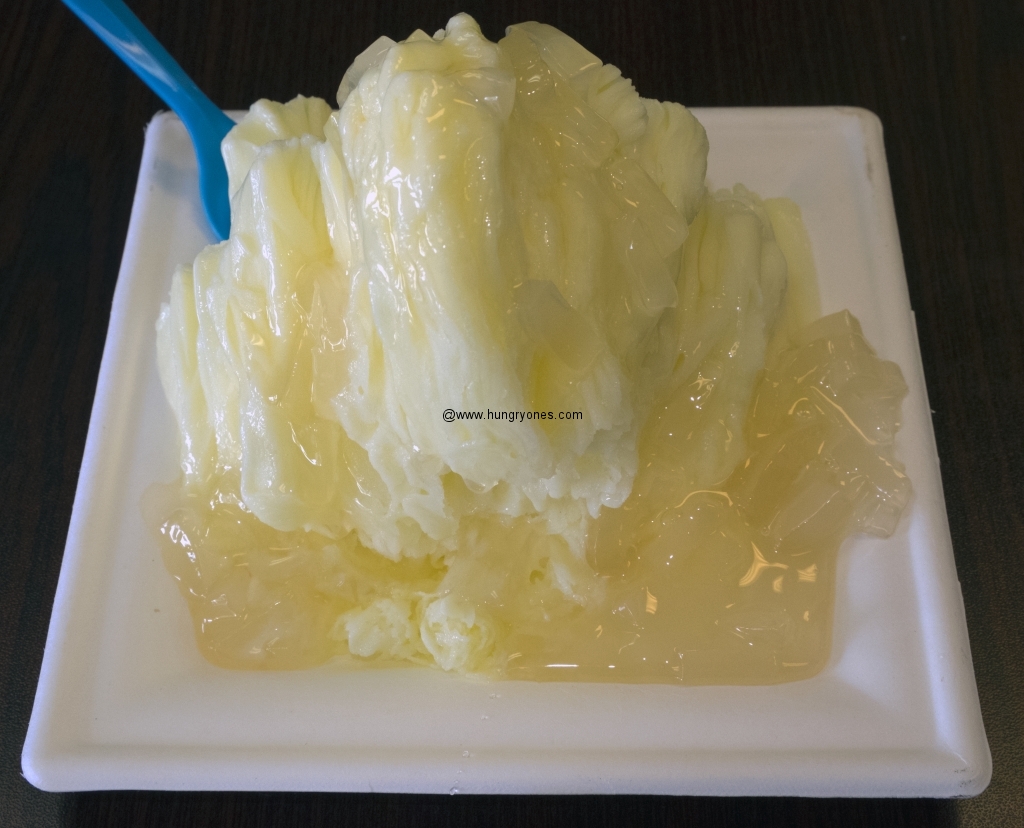 Pina colada was a mix of tropical fruit flavors.  A bit less sweet than strawberry it was my fav flavor.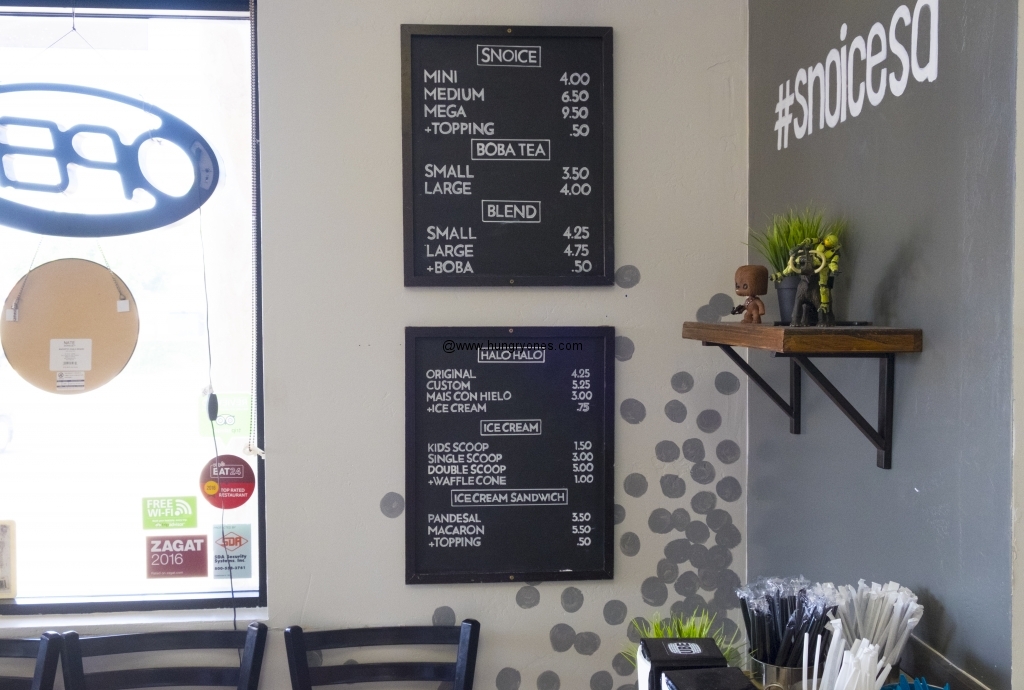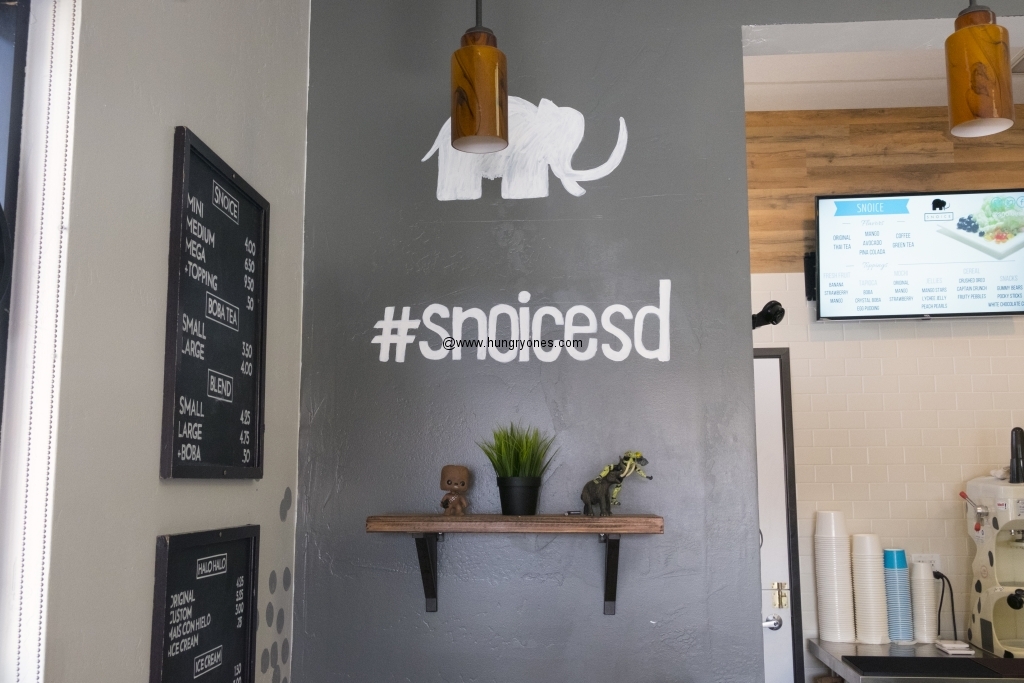 Staff here was very nice.  This little strip mall could be a one stop destination for me as next door is a water store and attached is a takeout Filipino food store.  I'm bringing my water bottles and I'm gonna try the lechon kawali and lumpia to go with my shaved snow next time.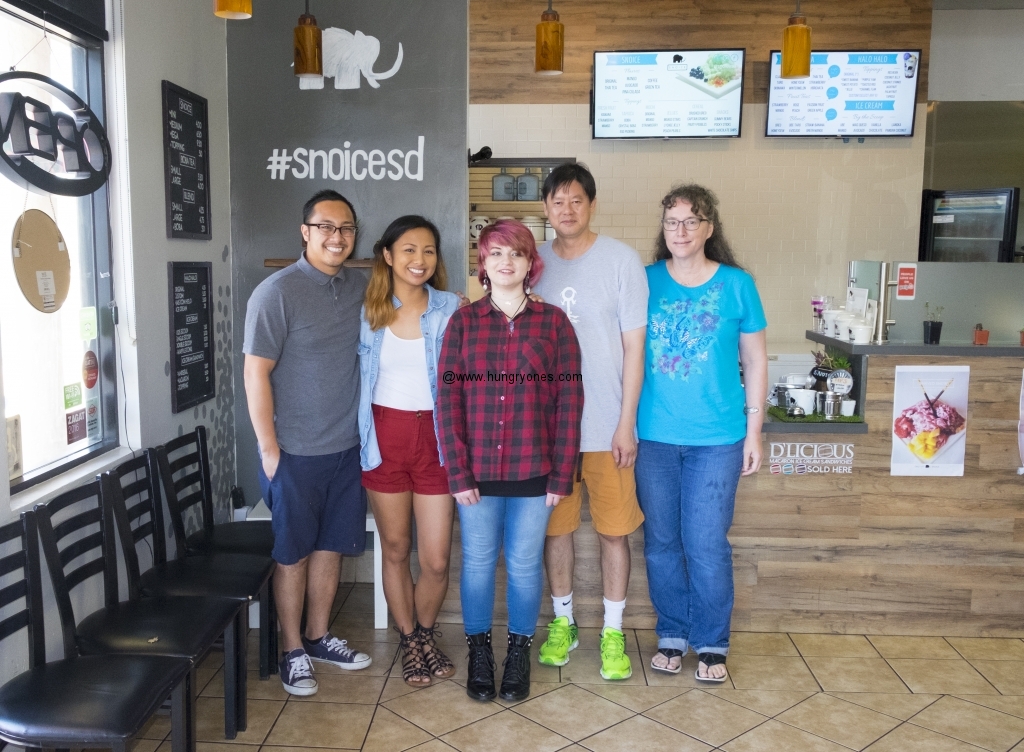 by Soo
SNOICE
8423 Paradise Valley Rd
Spring Valley, CA 91977
(619) 432-5735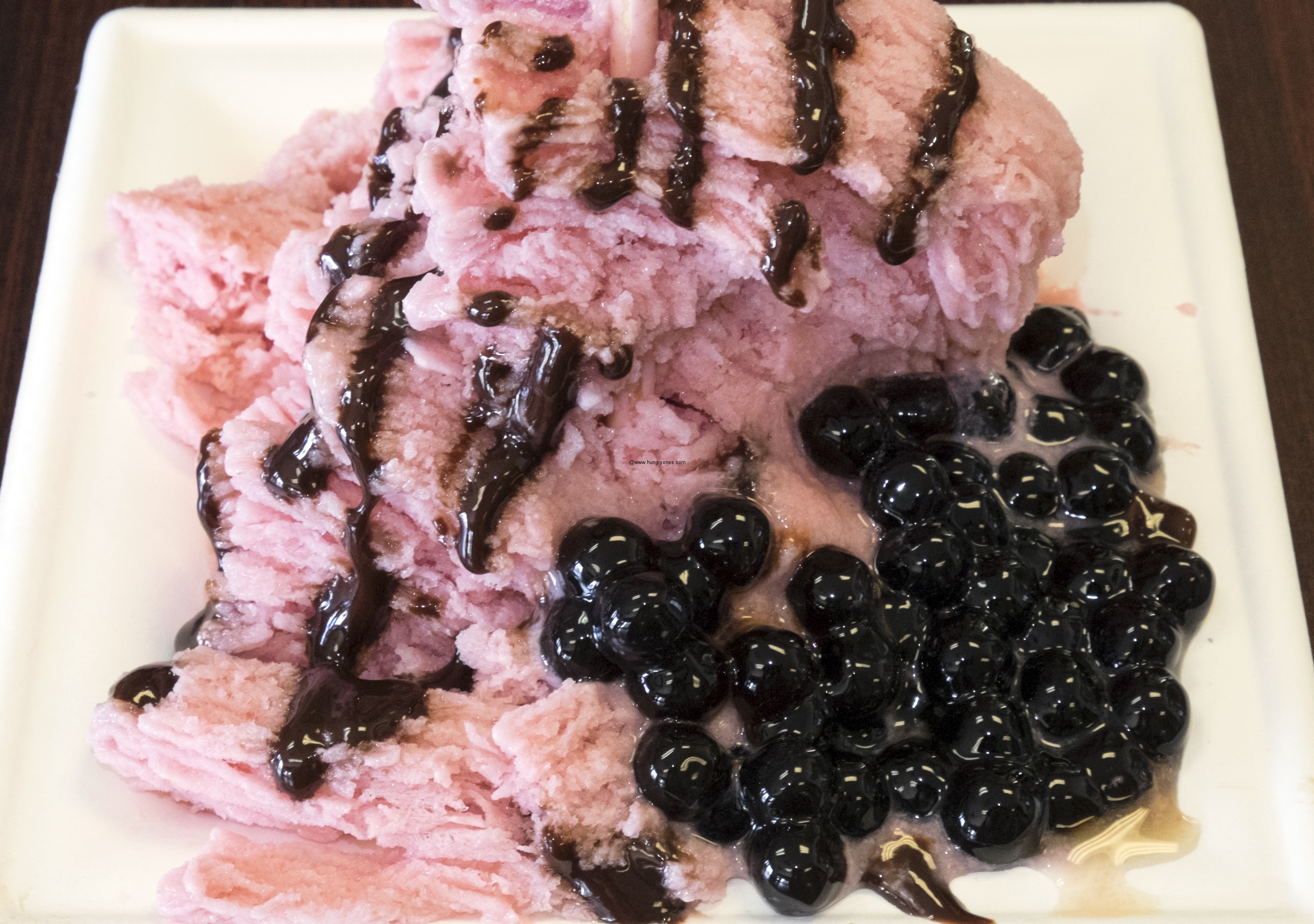 Now that I've visited and tried out their numerous assortment of deserts, I now know what this place is not. This is not your average Hawaiian shave ice, not just another ice cream place nor regular Boba tea with same old tapioca balls. It's been kicked up a notch or two!
Their ingenious twist on this ideal place for desserts is just over the top amazing! This husband and wife team really knock it out of the park. Literally so many choices for toppings and add in's you could get an original customized desert each visit.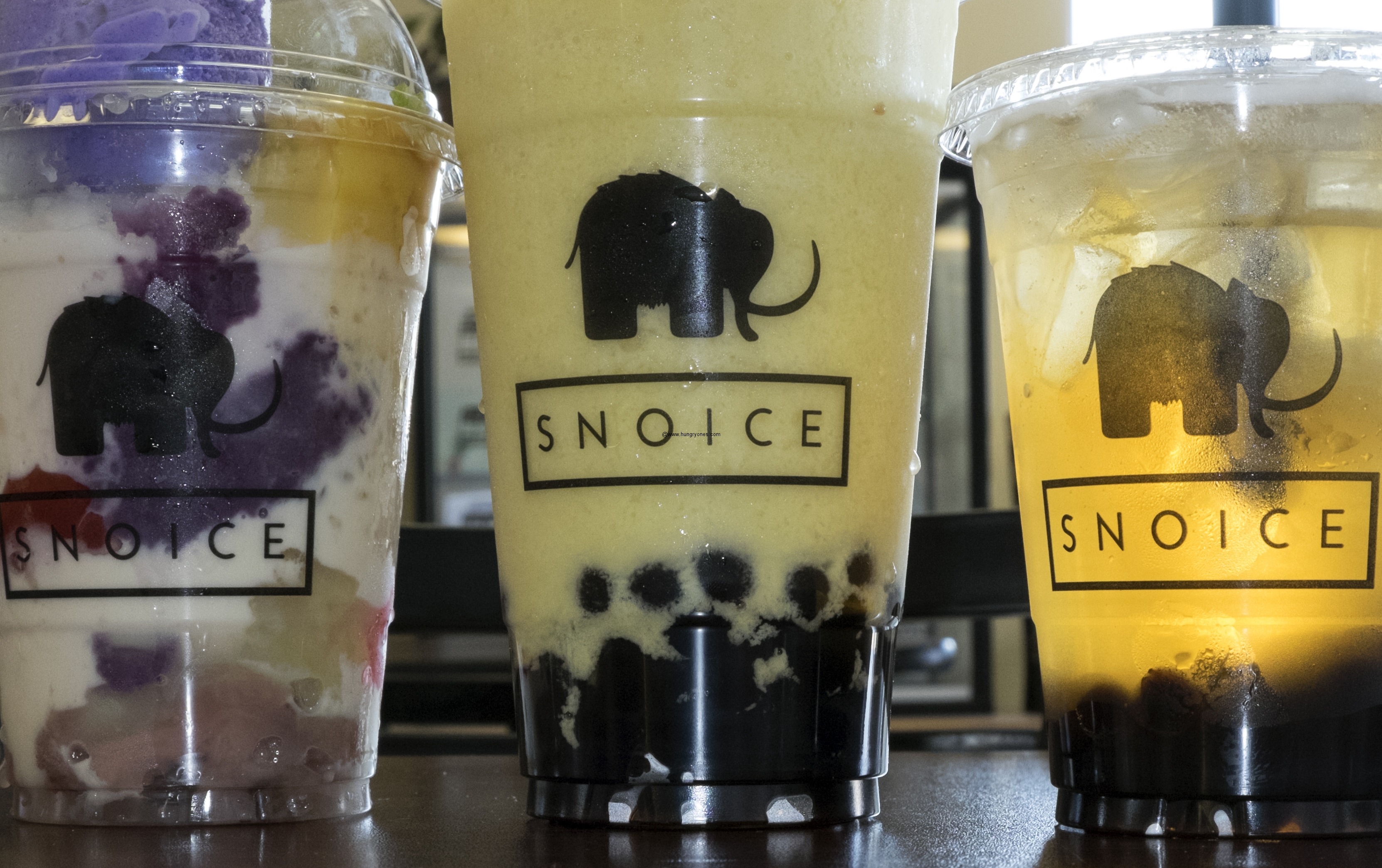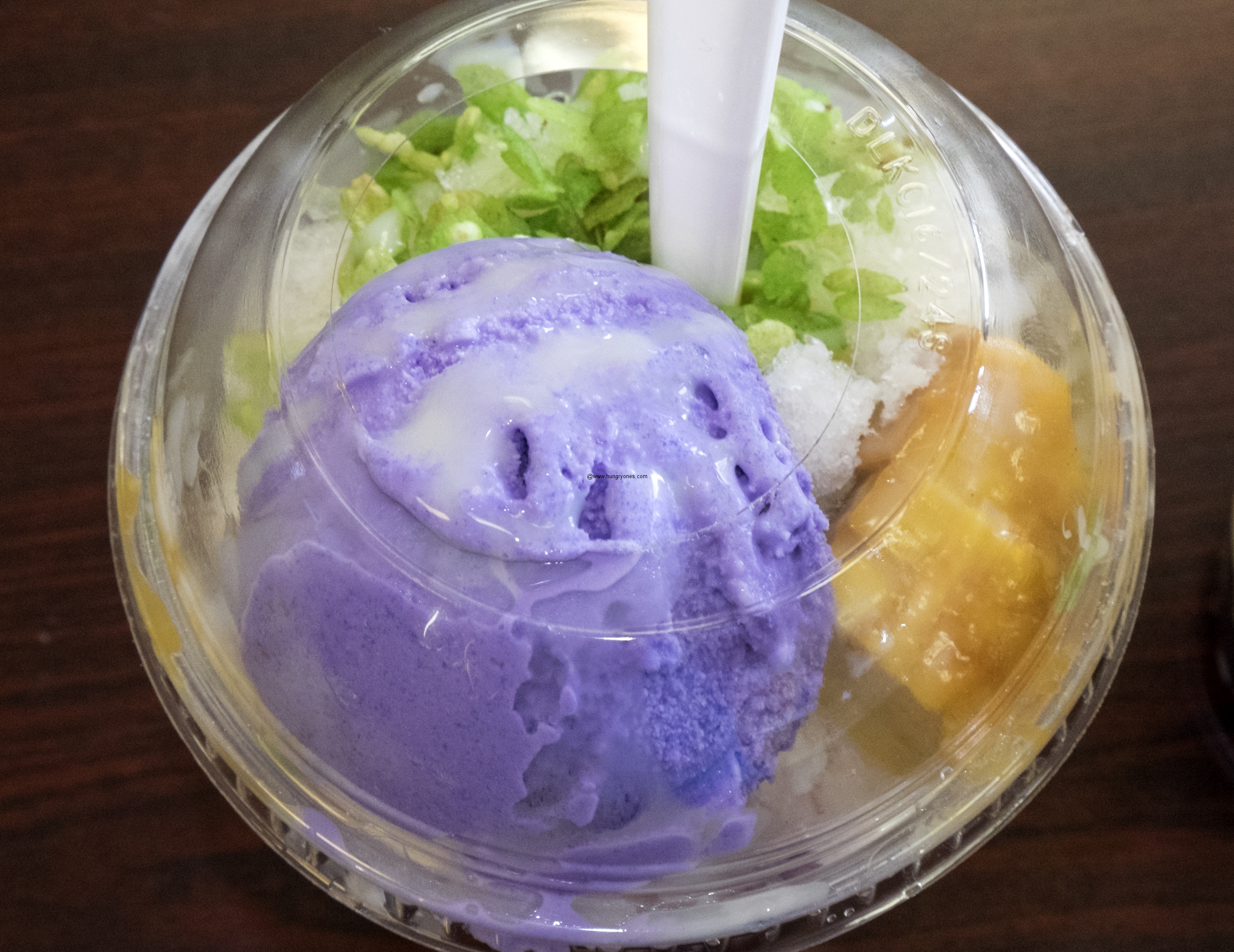 What I enjoyed the most is tasting all the different flavors separately, then mixed together in my Halo Halo. Mine was the original flavors with; sweet banana, sweet potato, jello, purple yam, caramel custard and crushed rice. It was very filling! Loved the caramel custard so much I'm going to need a whole slice for myself next time!
The shaved snow really surprised me at how different it is from regular shaved ice. It deserves to have it's very own desert category. Very creamy, smooth texture that pops with the flavor you pick. Yum! If nobody had told me this was made with ice, I'd never have guessed.
My peach Boba fruit tea tasted very fresh and the tapioca balls had their own nice flavor. Next time I drink tea I'll think of the tapioca balls from Snoice!
 by Maggie