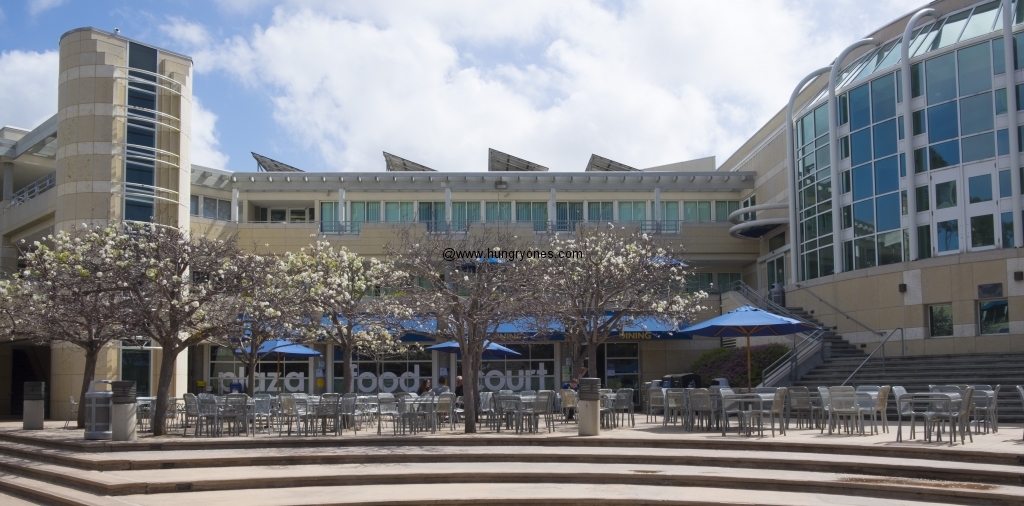 Once upon a time there was a huge grill sending smoke into the air.  A signal to the hungry that lemongrass chicken was ready to be consumed.  The line was long at lunch but I'd go early as the first batch was coming off the grill.  Chicken was delicious with the smoky flavor from the grill and the marinaded chicken combined.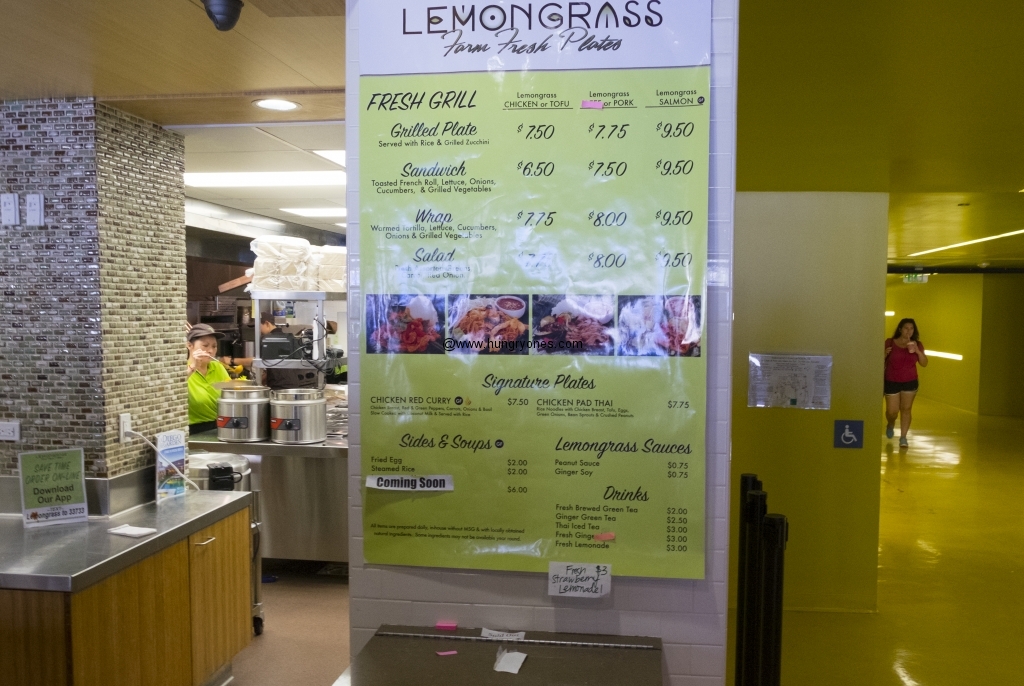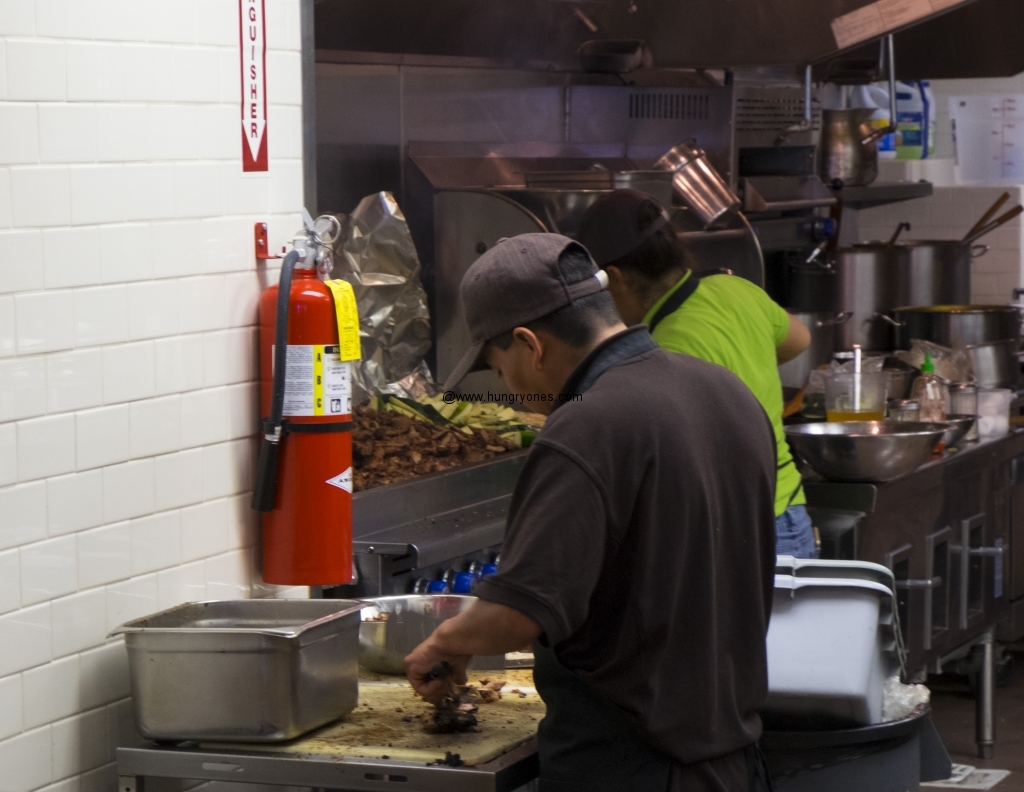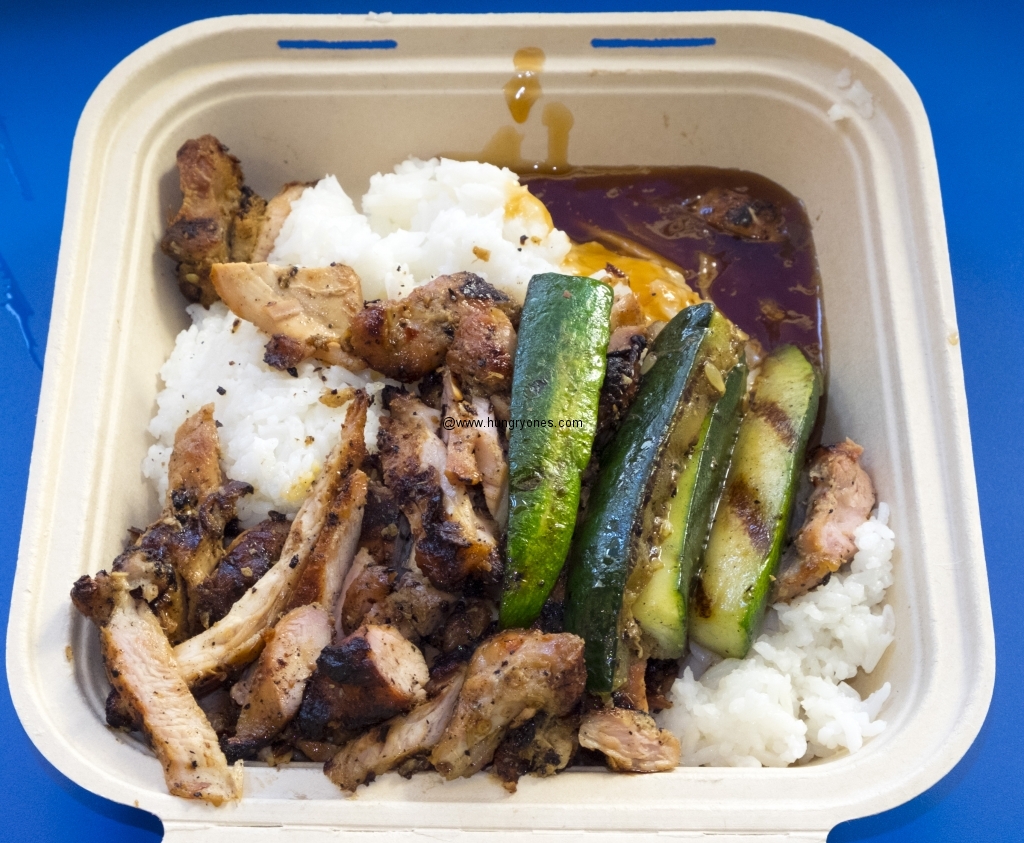 Now that they have an indoor location you can get chicken all day long but it's not always hot off the grill.  Smoky grill flavor is not as strong as back in the old days..  Temperature was warm.  Grilled zucchini was very juicy and had a real nice char flavor from the grill.  Rice was made with a bit too much water.
Lemongrass pork was hot off the grill and teriyaki sauce was drizzled over my plate.  Light char, sweet teriyaki sauce, and pork flavor combined nicely.
Lemongrass beef was warm from the warming tray.  Beef had a bit of fire to it from the red chili flakes.  Texture was a bit rough and cooked well done.
Lemongrass salmon was a thin strip with the skin on.  It's the most expensive plate at $9.99 but I would have liked more salmon.  Flavor was pretty good and it was cooked nicely with juicy inside.
I use to frequent this location back when the Price Center was new and shiny and Wendy's was here.  I'd get 99 cent chicken nuggets for lunch at the Wendy's.  I loved the scent of fried food the industrial quality ventilator couldn't quite hide.  The good old days.  Lemongrass Plates is a worthy replacement with healthier fare.  🙂
Lemongrass Plates
9700 Gilman Dr
San Diego, CA 92093
(858) 455-6465