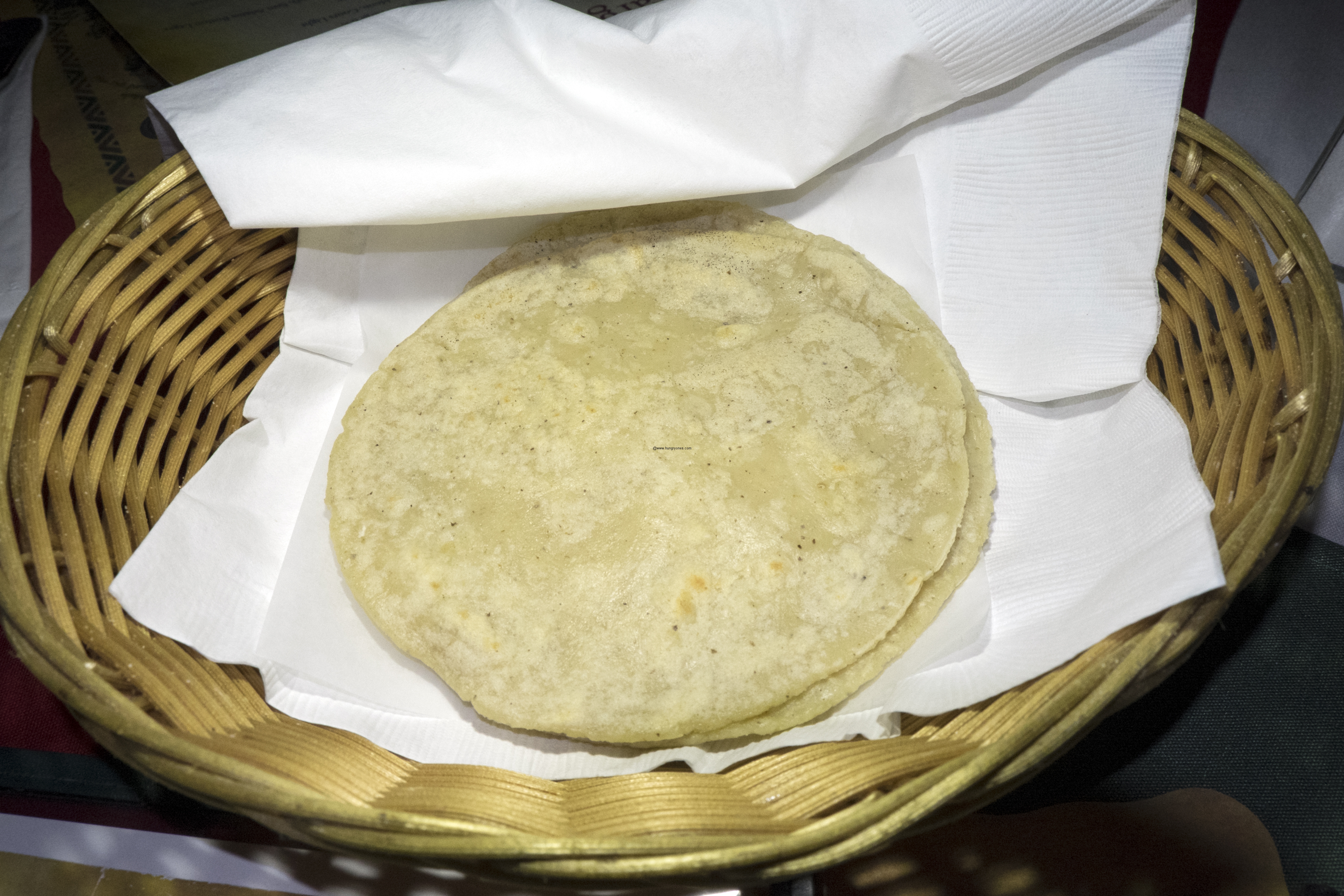 We've frequented this place numerous times and I always know whatever dish I pick it will be amazing. Walking inside the wondrous scents and decor make you feel all happy and warm inside.
The parking lot in the rear which is adjacent to an indoor soccer field, looks like a big tent for a circus. So if your in the mood for soccer you could play a short game or two before lunch or dinner. :>)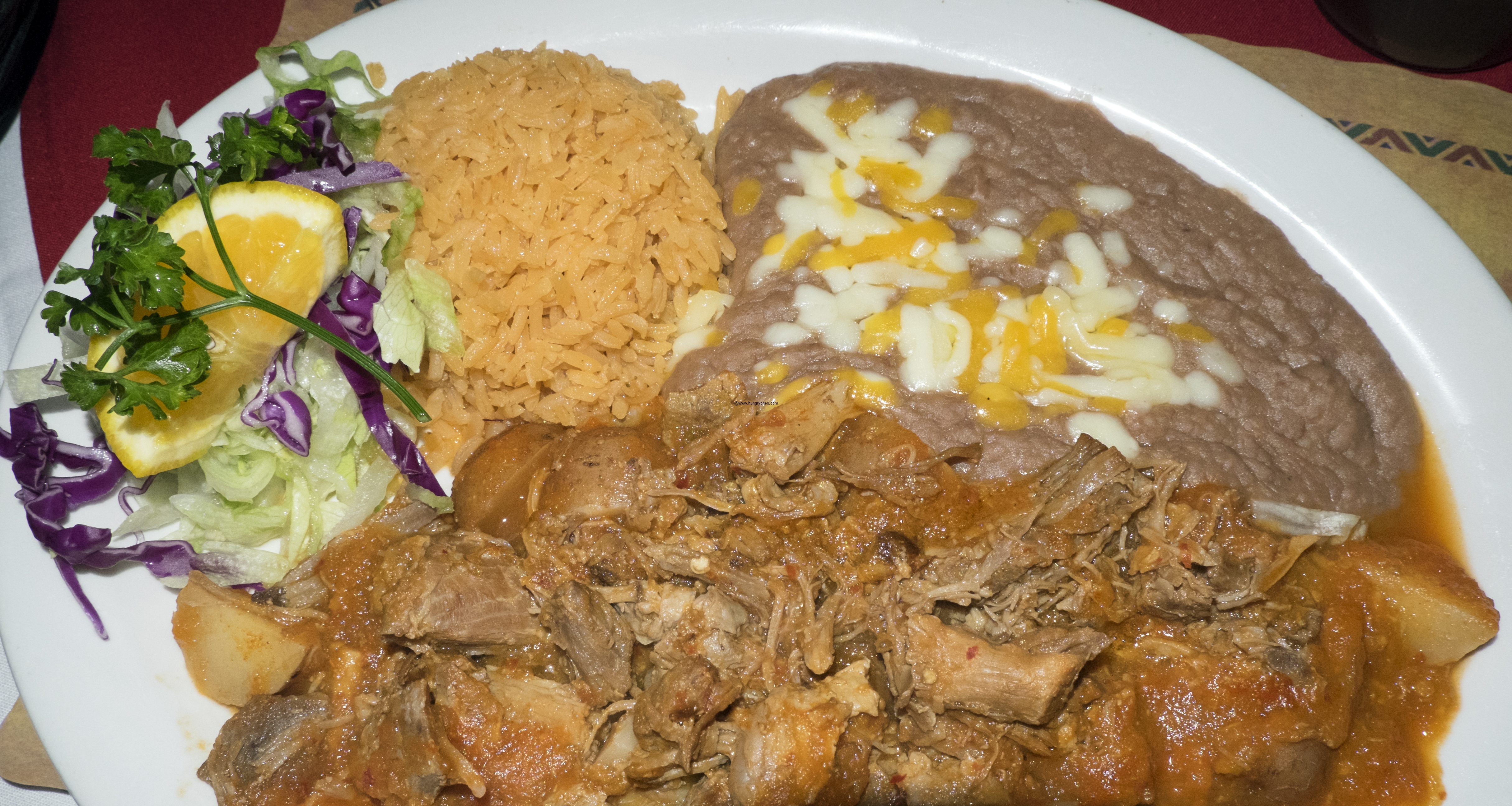 I ordered the Puerco  y Papas, pork meat and potatoes prepared in chile ancho and chipotle sauce. Melt in your mouth delicious!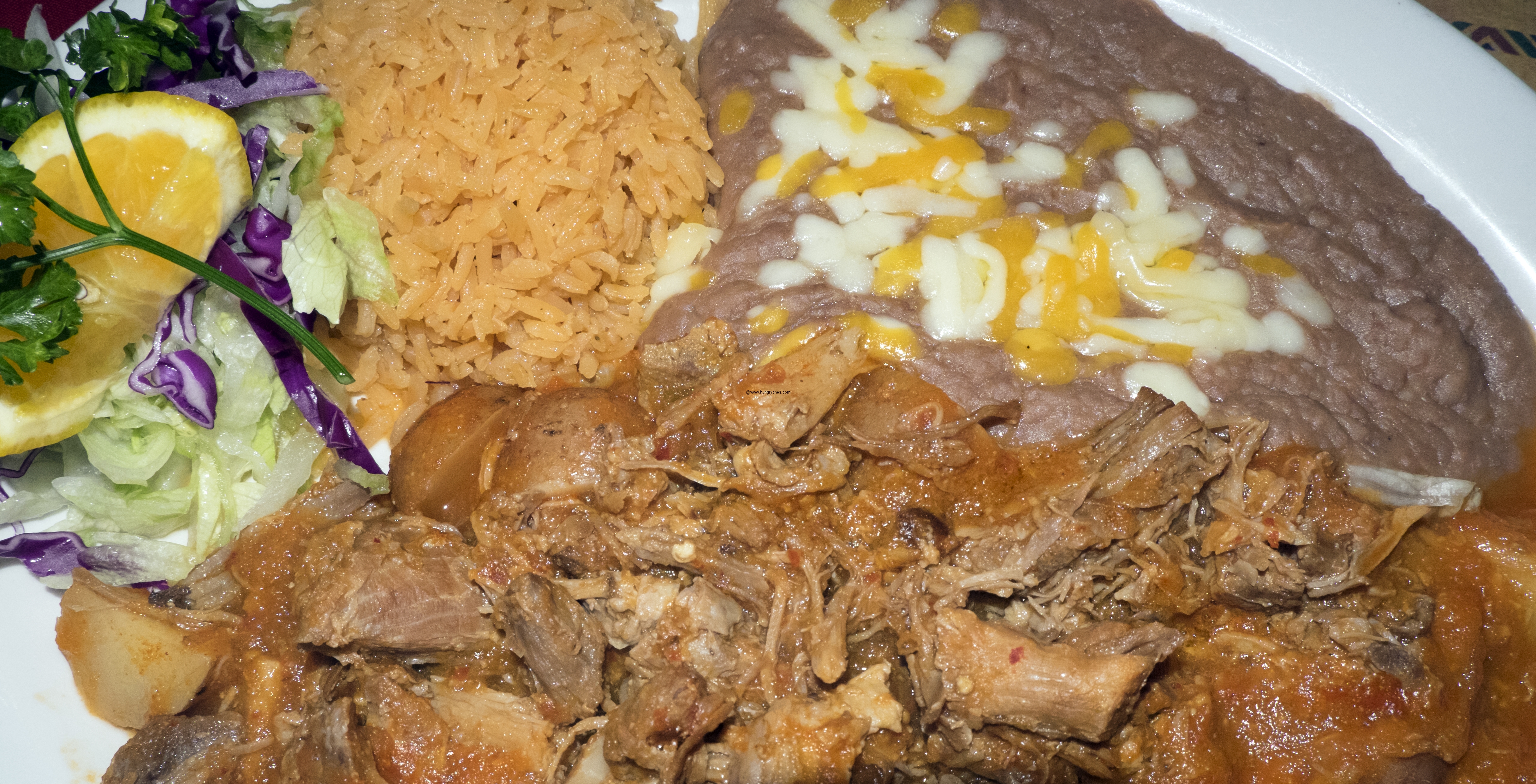 Great to know they follow their Grandmother's recipe's for each and every dish. Such a plethora of knowledge our Grandmother's hold for us to learn.