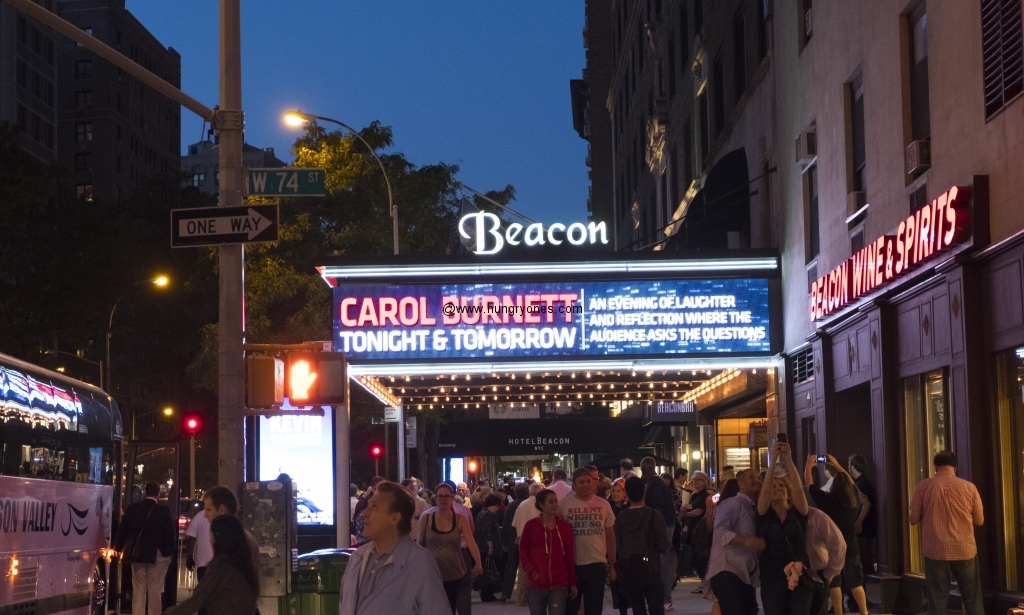 The Beacon Theatre was originally conceived by film producer Herbert Lubin in 1926 as part of a projected chain of deluxe New York City movie palaces. Exquisite detailing abounds throughout, including elaborate gilded plaster moldings, polished hardwood, and brass staircase rails. Corridor murals depict atmospheric Eastern scenes of trading caravans complete with elephants, camels and other animals.
Wikipedia
I think I was 5 or 6 the first time I saw her. My mom was watching Lawrence Welk and Carol Burnett came on afterwards. Carol was funny and had an awesome Tarzan yell. I liked her better than Lawrence Welk.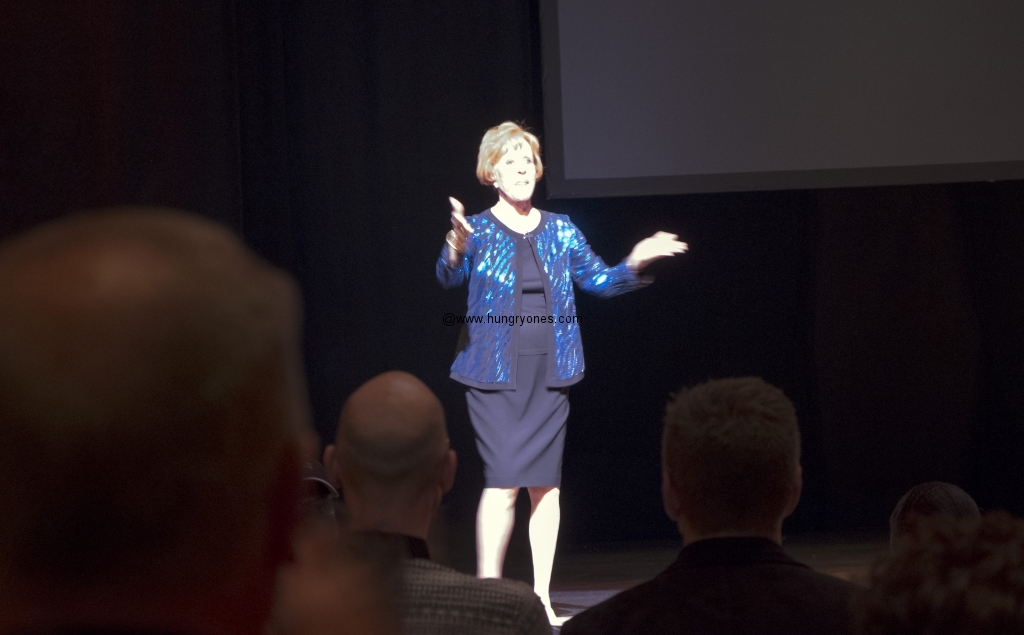 September 16 2016. Carol is on her An Evening of Laughter and Reflection tour at the Beacon Theatre. Watching her in person the experience is more intimate. She is funny and her Tarzan yell is just as good as in the day. Her choice of venue is appropriate.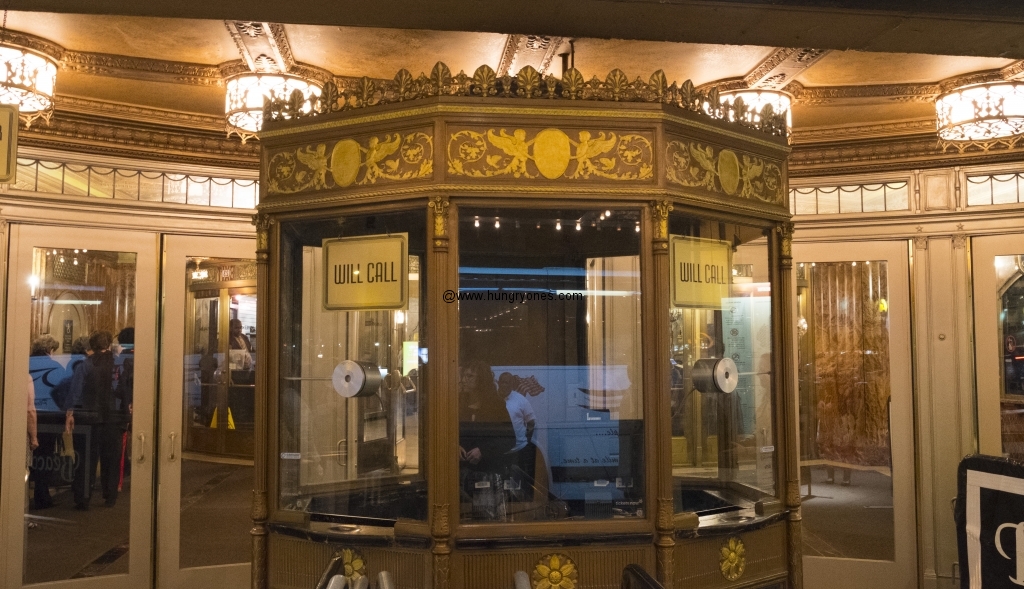 Beacon Theatre is lovely, elegant, and a survivor from another time.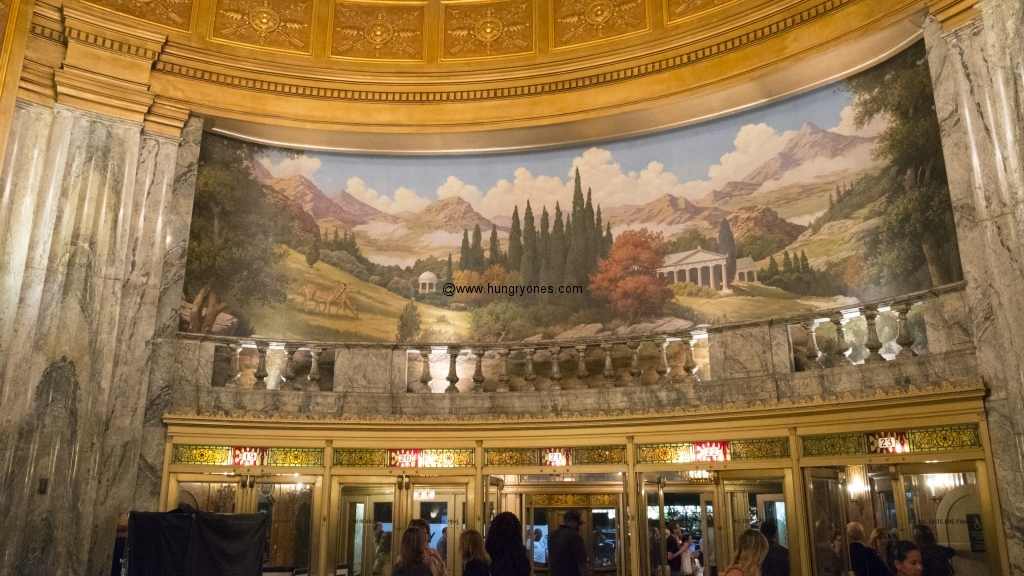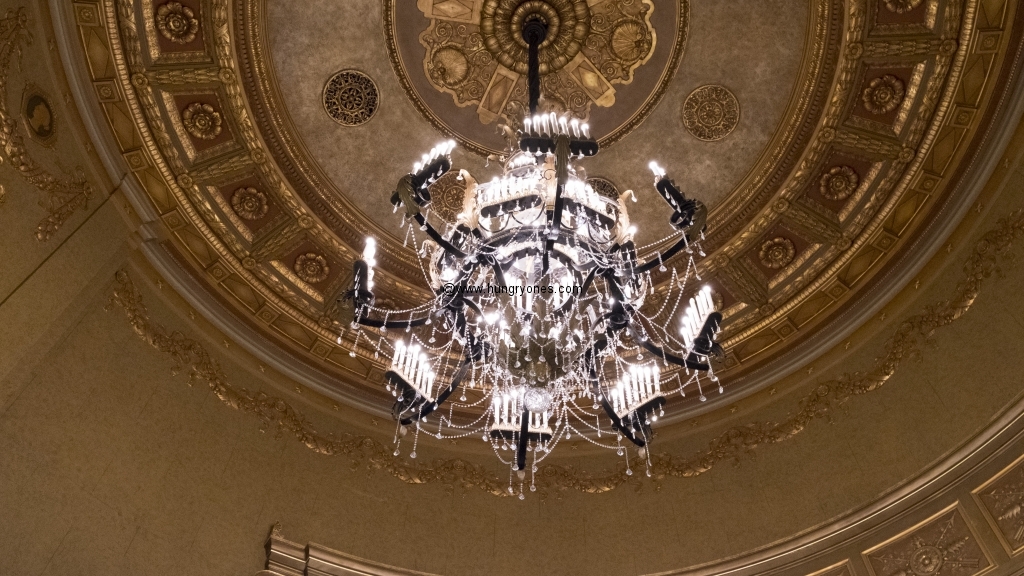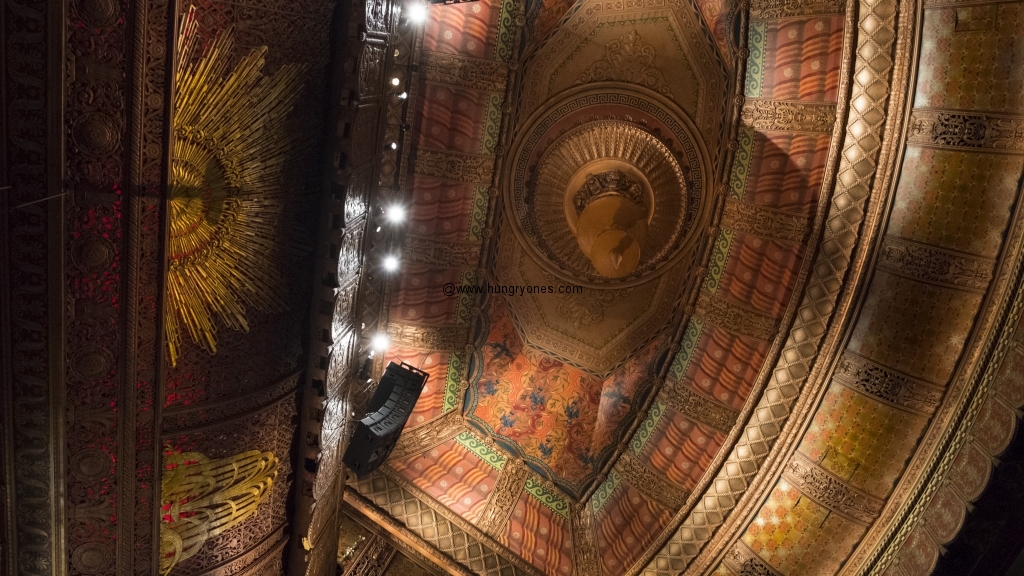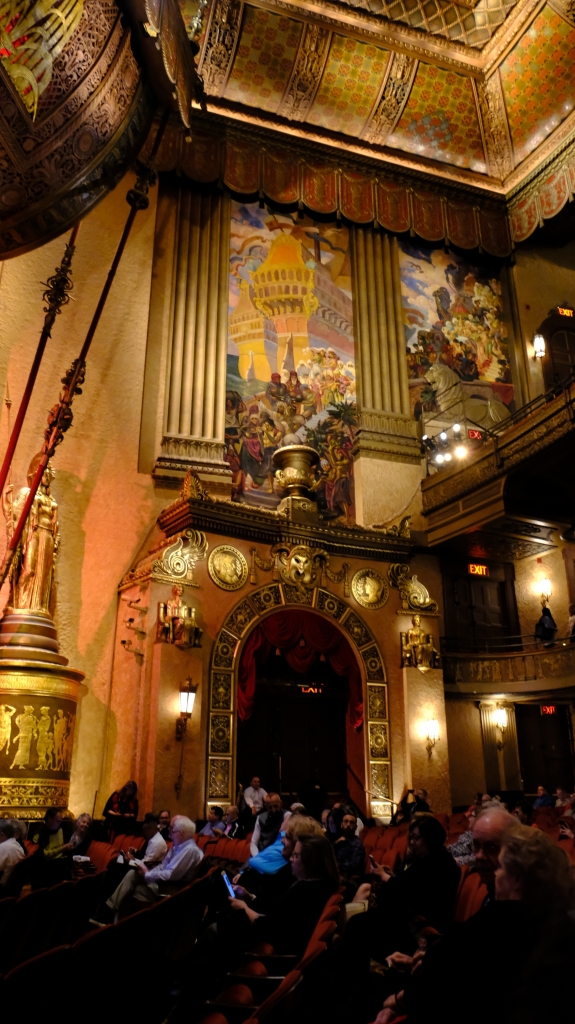 I like the ornate Greek decor. The murals, chandeliers, and ceiling are incredible. The fanciest old theatres in San Diego are a pale shadow in comparison. I won a Random House contest to fly to New York and meet Carol. After the show I went backstage. An ancient elevator takes me upstairs. It's small and every wall is filled with signatures. On the 2nd floor are the dressing rooms for the artists.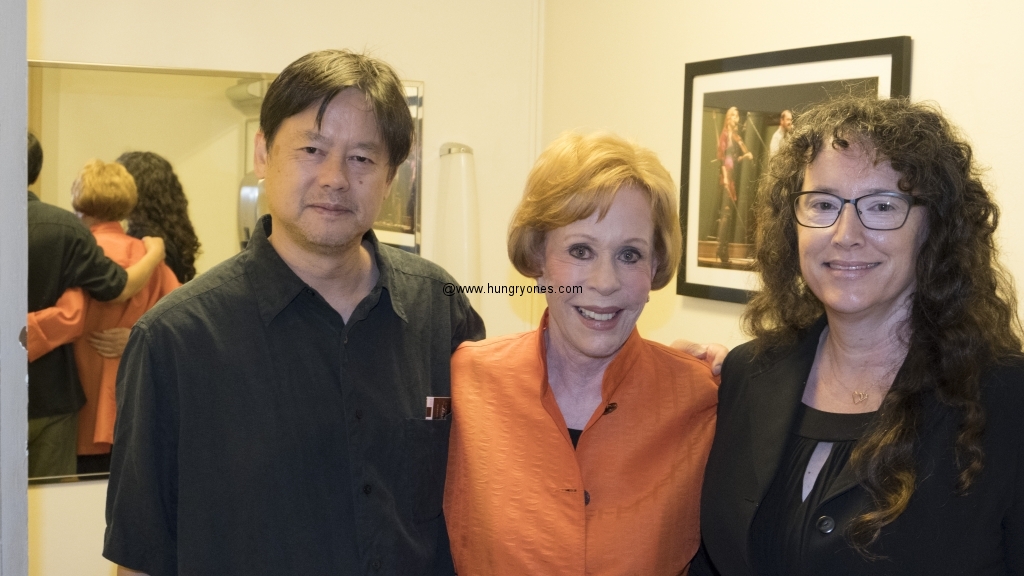 It's there I met Carol. She is one of the nicest people I have met. She gave me a hug, chatted a bit, and let me take some photos. I was really impressed how gracious she was as she was glad to see us rather than viewing us an obligation. Hope she remembers me as the fan that would like to see her Kardashian spoof.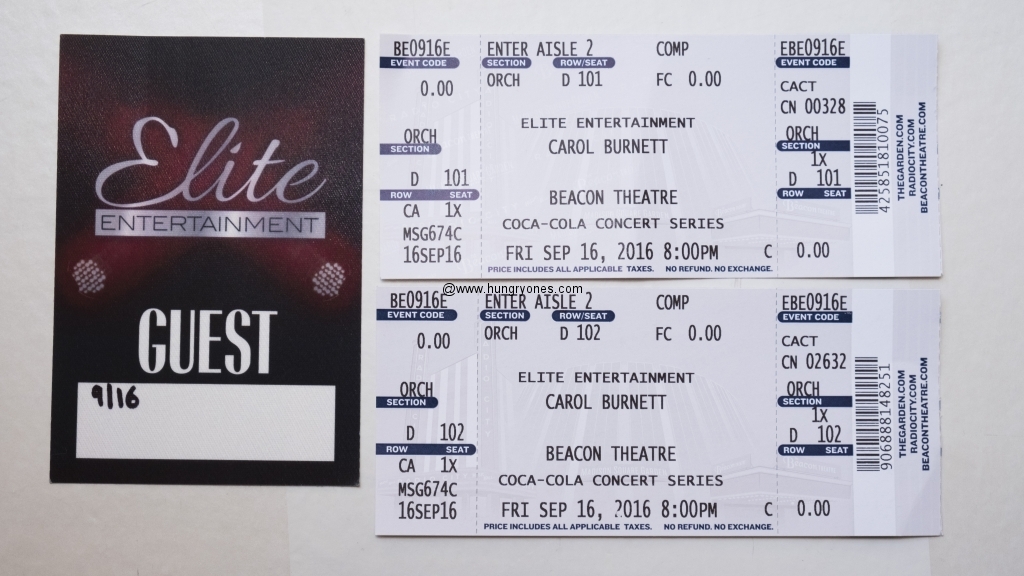 Was one of the greatest experiences of my life meeting the person I watched on tv back in the day. Thanks Random House and Carol Burnett!
By Soo
Beacon Theatre
2124 Broadway
New York, NY 10023
(212) 465-6500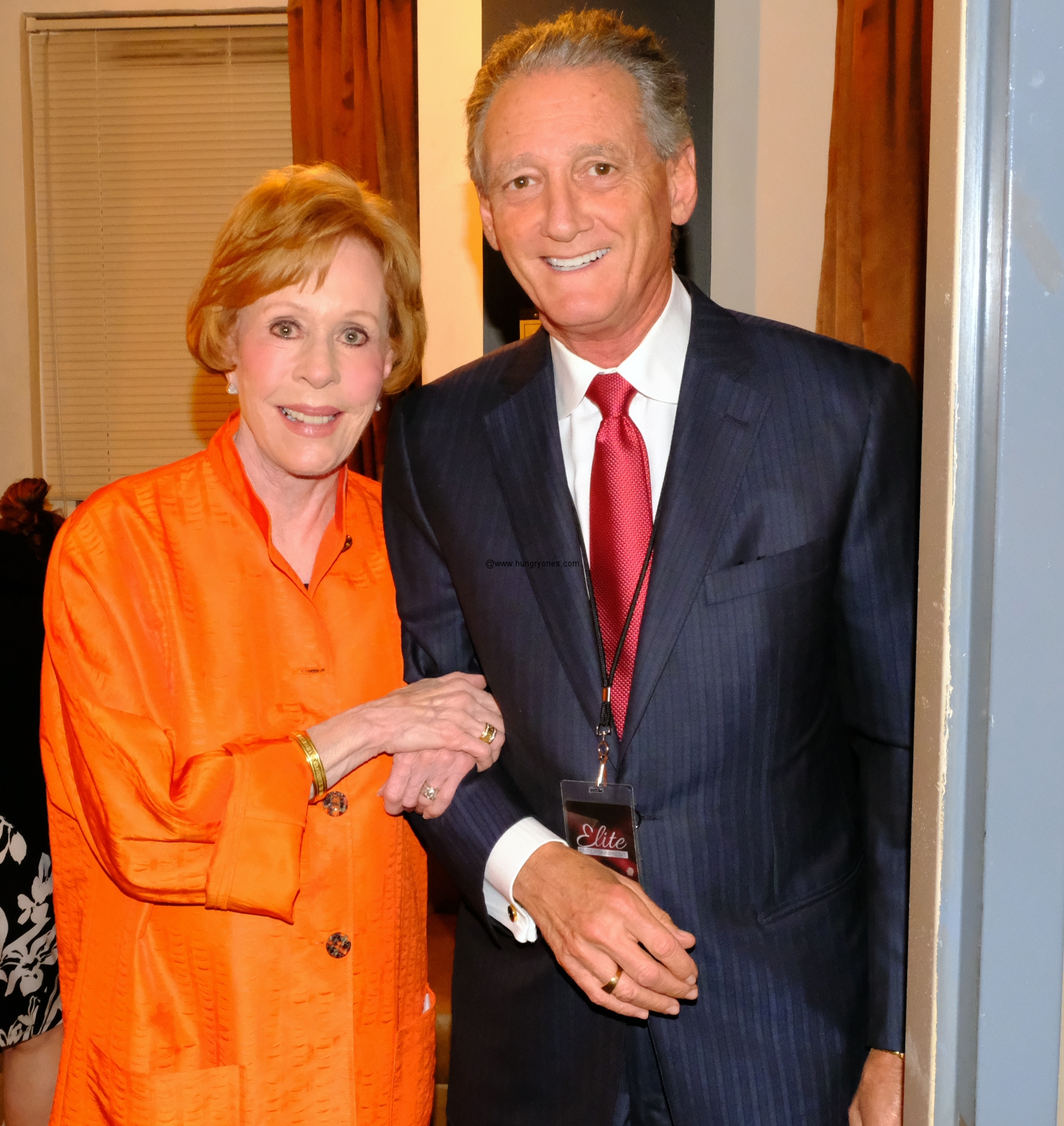 A night with, Carol Burnette at the Beacon Theatre.
It was a day and night of first's. First time to New York, first Lyft ride, first time riding the subway, first time at Beacon Theater featuring Carol Burnett and first time actually meeting Carol Burnett!
The show was a mix of clips of her famous television show, her namesake and answering questions from the audience. There was no shortage of people raising their hands clamoring for the microphone to ask all sorts of questions or just to let her know how much she is clearly adored and cherished.
My best Carol Burnett memories are of watching her show with my Grandmother every summer that I came to visit in my youth. My Grandmother loved the show and passed along the same joy to me.
There really is absolutely nobody in my mind that could even come close to reaching Carol Burnett's comedic genius combined with her musical talent. Such a beautiful lady inside and out! By the time the show ended my face hurt from all of the laughing and my heart was deeply moved by the sheer depth of love Carol has shown her fans told in many moving memories the audience members shared with all who attended.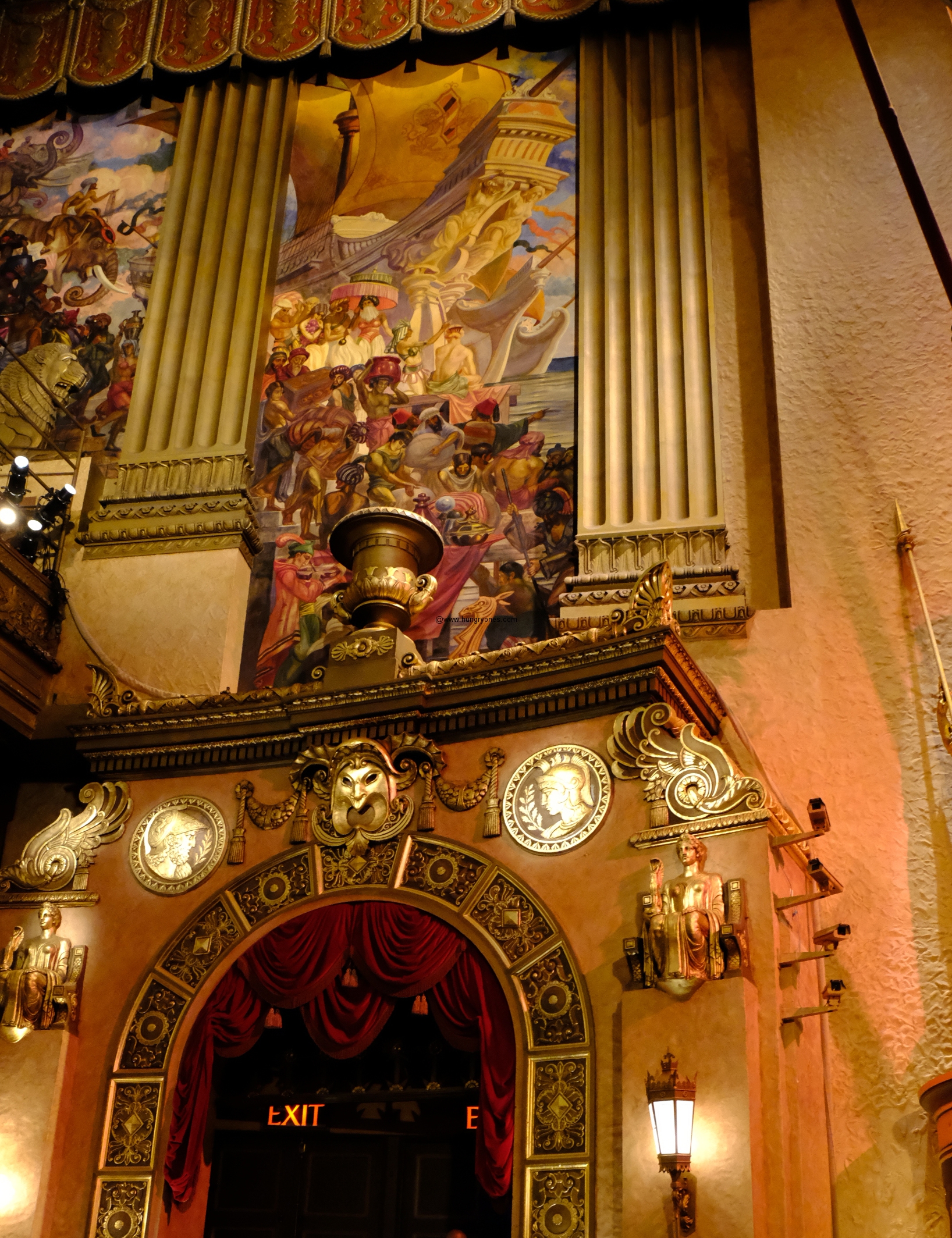 After the show we were invited to come backstage to meet Carol Burnett as part of our prize package! After all the years of watching the show on television, seeing her in person was life changing. Walking up, greeting she just leaned in and gave me the best hug, squeezed my hand, all my nervousness went away, she made me feel so important.
It's a night I will never forget.
By Maggie