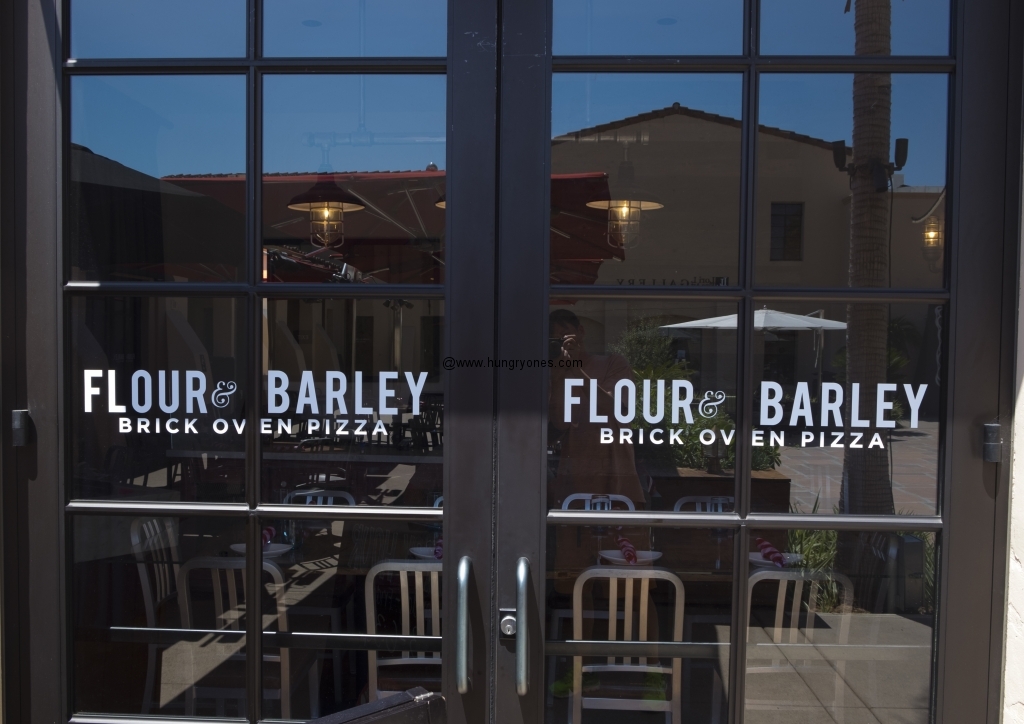 There is a sense of age in this place as well as that of modernity.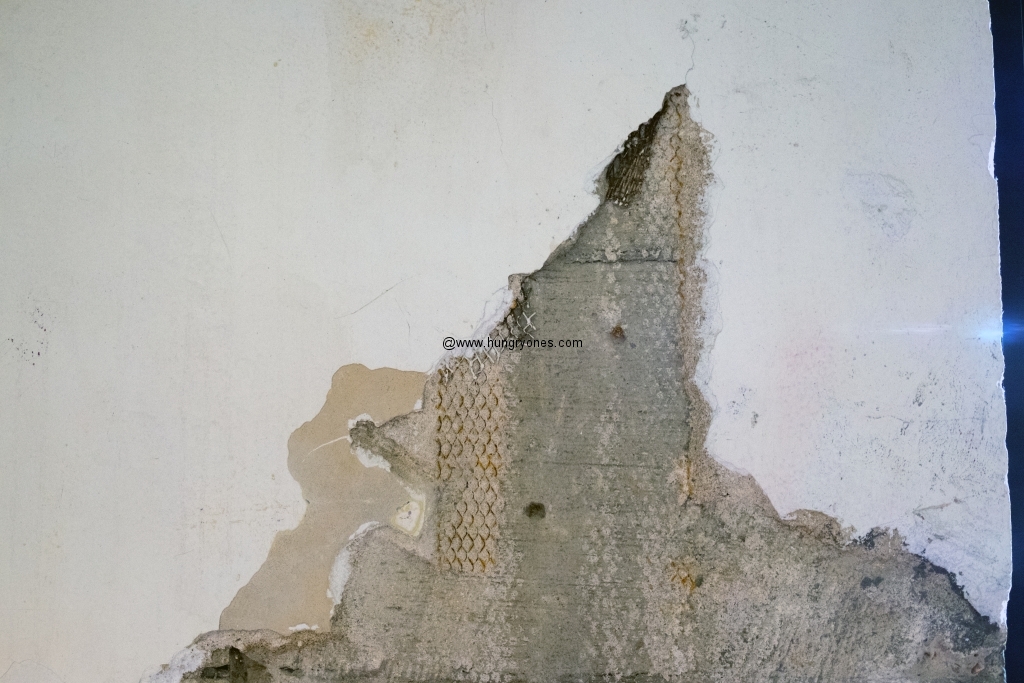 Rusted metal and concrete is exposed in the walls.  Place use to be Police Headquarters.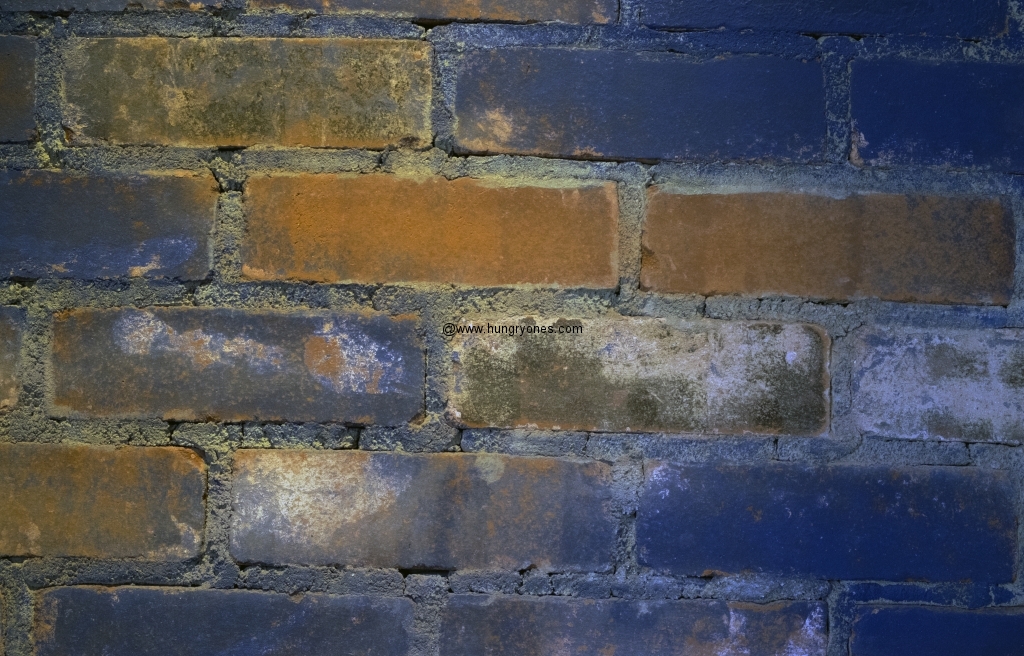 Perhaps these walls are the ones prisoners of the past stared at as they were booked into jail.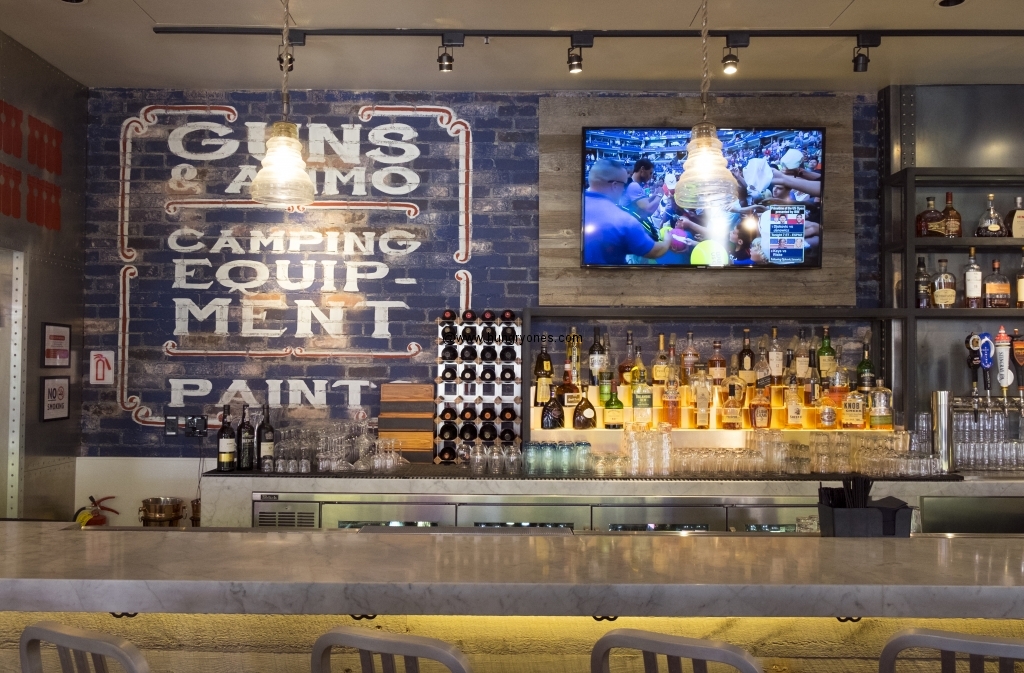 Gleaming metal and glass from the bar catches my eye.  So many bottles of alcohol…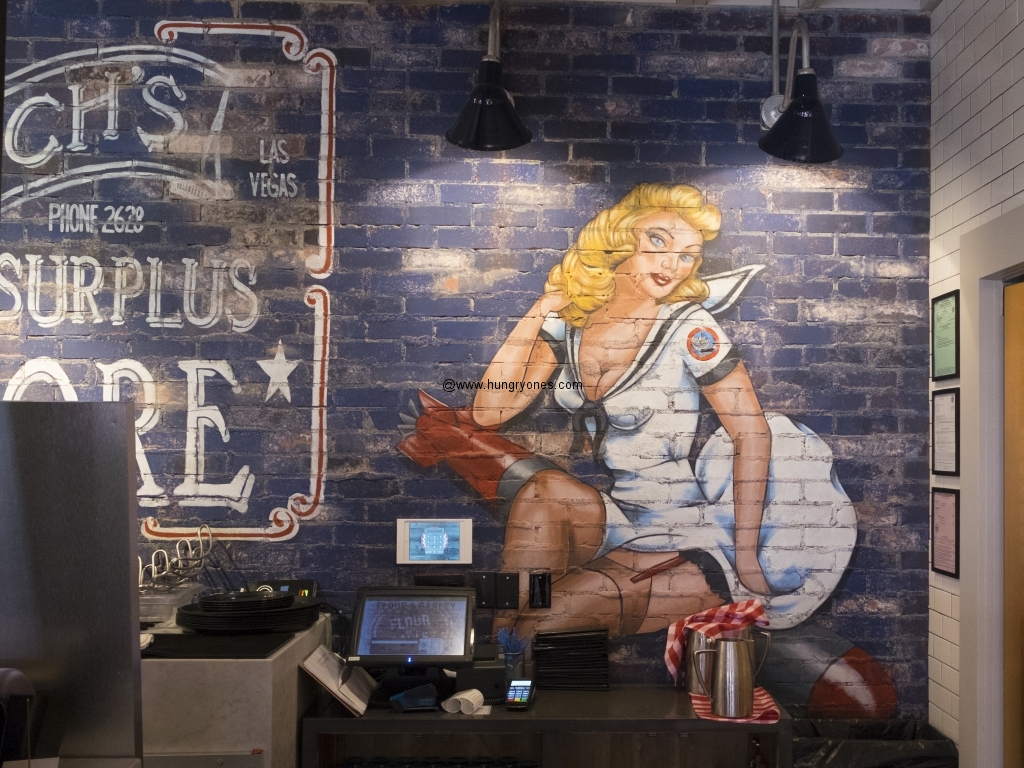 Further to the right I notice blond bombshell perched on a bomb mural.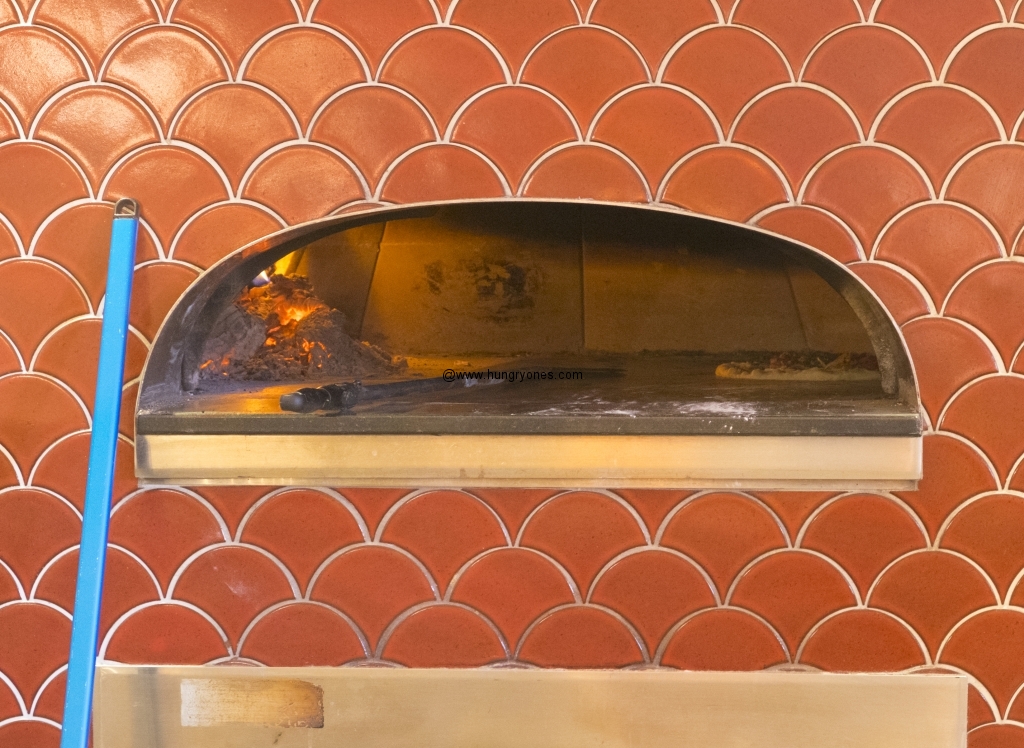 A bit more to the right is the brick oven.  Inside is fire and a pizza.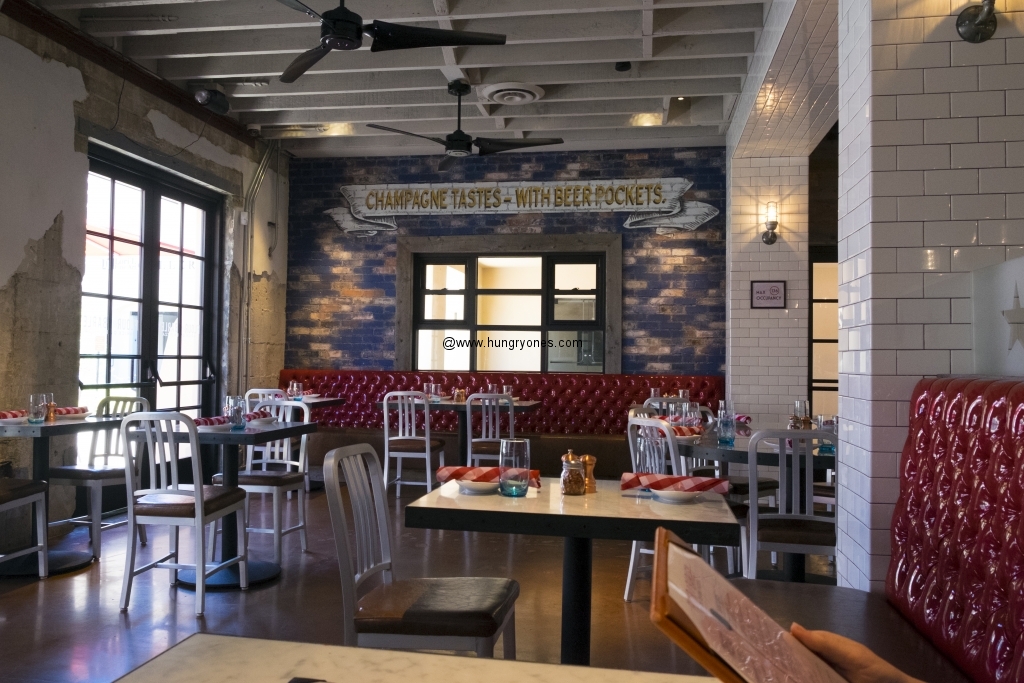 Decor is lovely.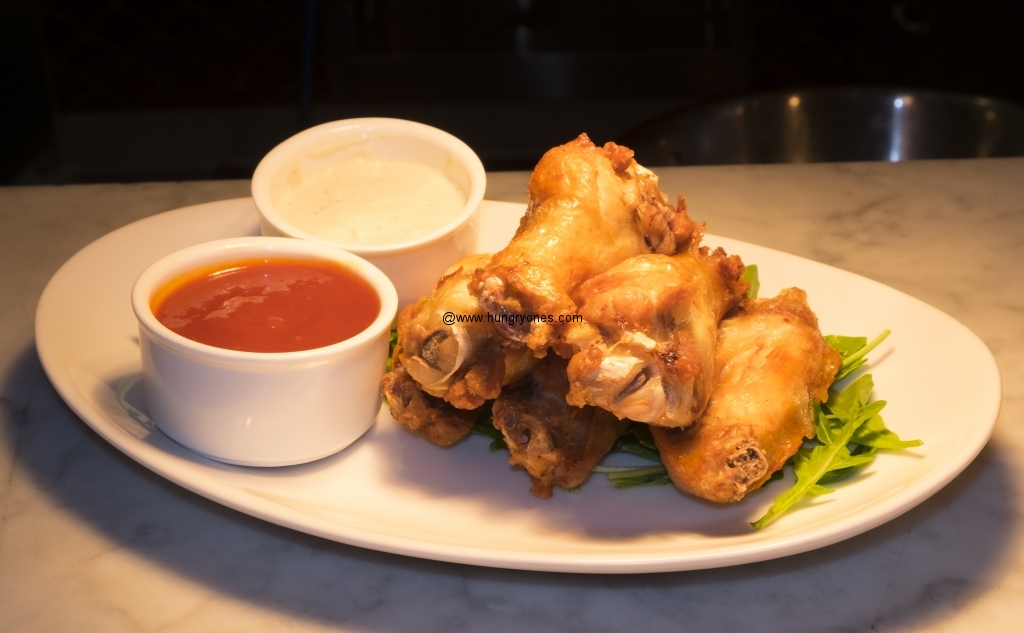 My meal starts with the fried chicken wings.  I like them naked.  There are no distractions from the crispy skin and juicy chicken.  Wings remind of the fried chicken wings from various pubs in PB.  Flavor is that of chicken fried to perfection.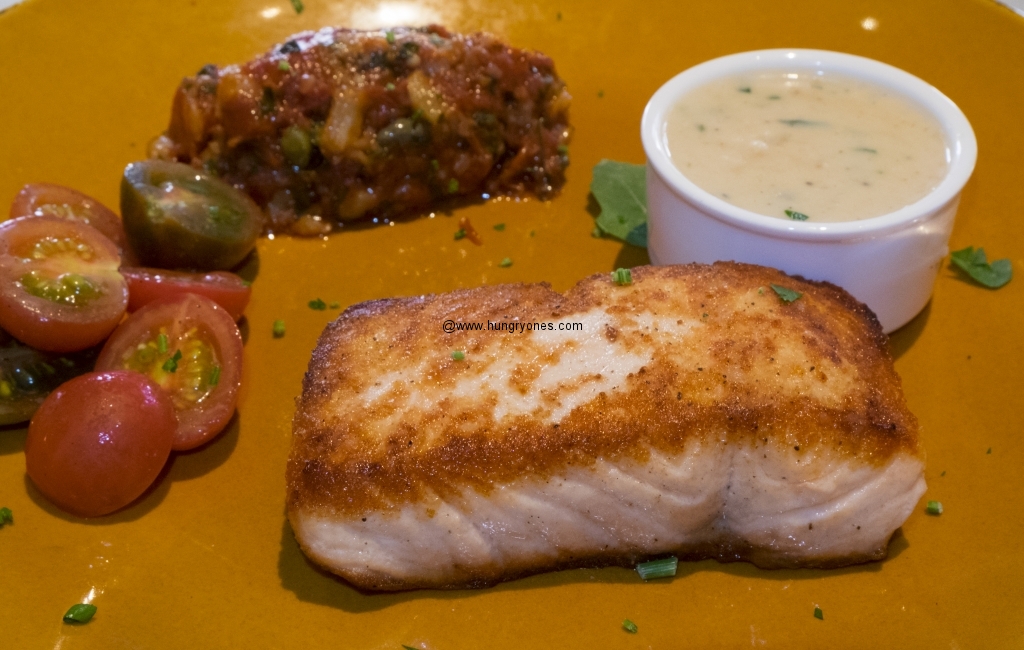 Next I try the grilled salmon.  Fresh North Atlantic Salmon.  There is a little bit of crust with a little crunch to contrast the juicy and flaky inside.  Very tender and full of delicious salmon flavor.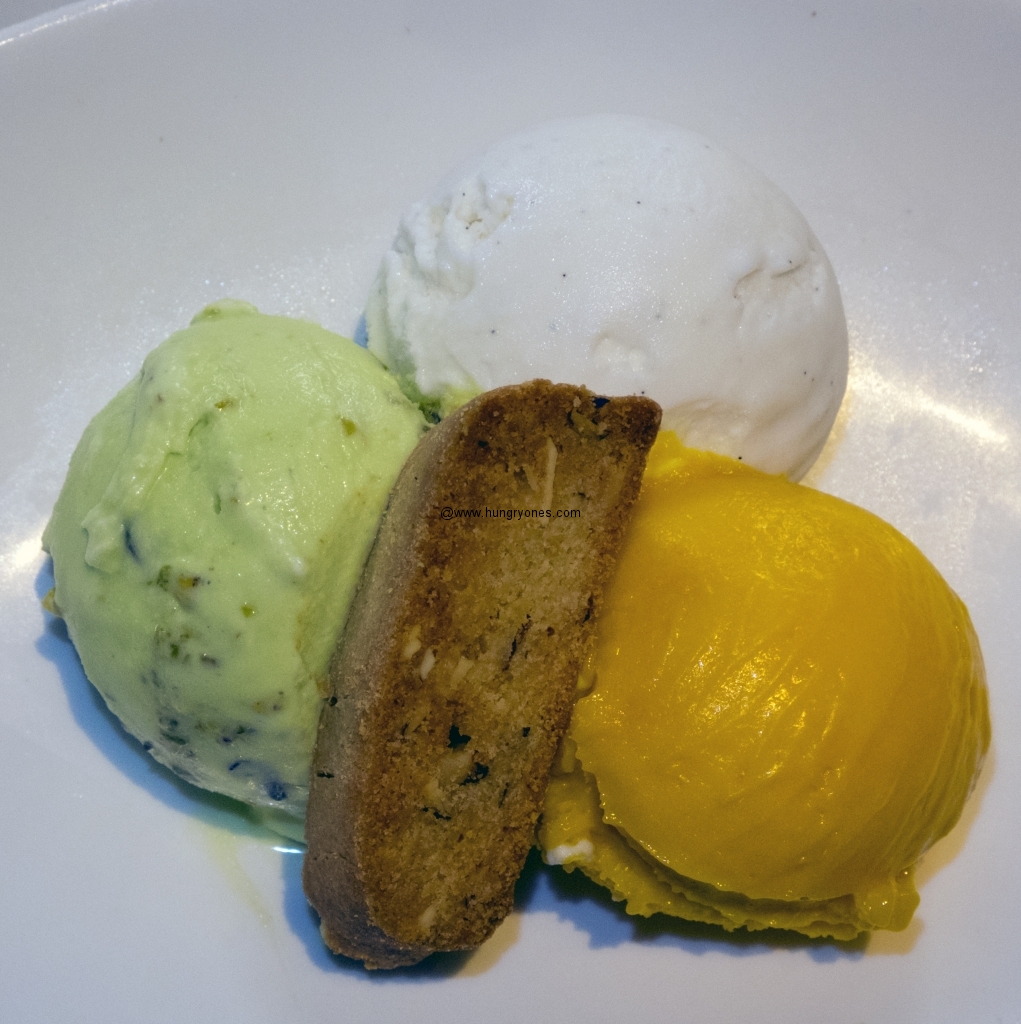 Meal ends with gelato & sorbetto they make here.  A real nice touch was the frozen plate it was served on.  I hate soft and half melted ice cream and always use a frozen bowl at home.  Vanilla was cold and had rich creamy vanilla flavor.  Mango had a very strong mango flavor.  I close my eyes an imagine I'm eating a ripe mango that is frozen.  Pistachio taste just like pistachio and had bits of pistachio mixed in.  Wish they sold quarts as I wish I could have more than just 3 scoops…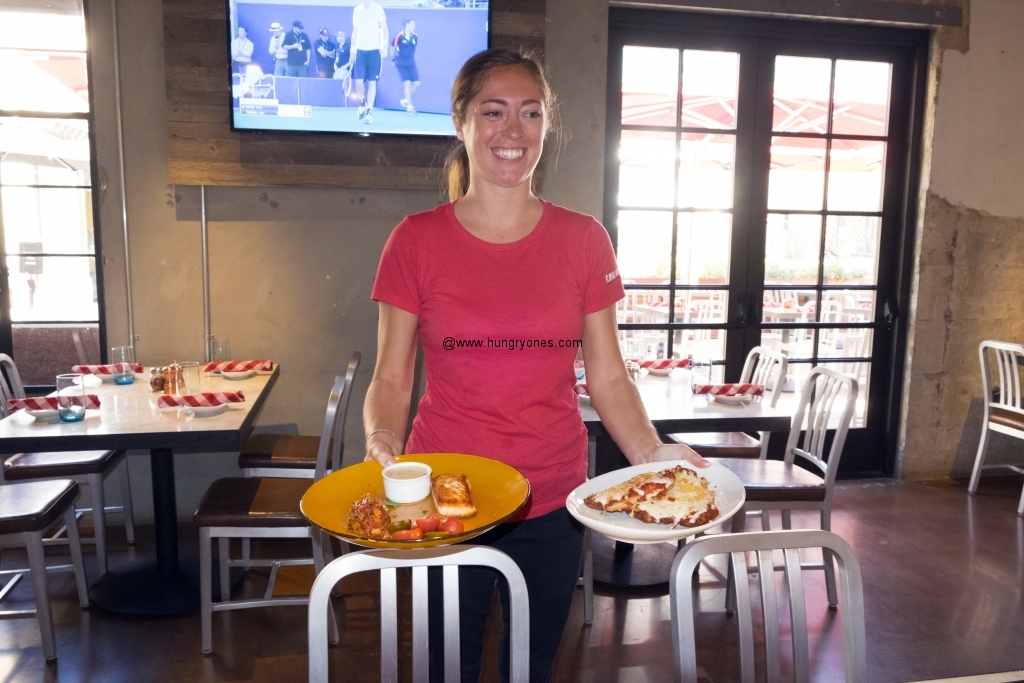 My sifu use to say your weapon is an extension of your body.  Our waitress Kelly took care of us so well she was like an extension of self.  Manager Andrew checked to make sure we had a superb experience which we did.  Thanks!  Thanks also to Brad B. for this excellent Yelp Elite event!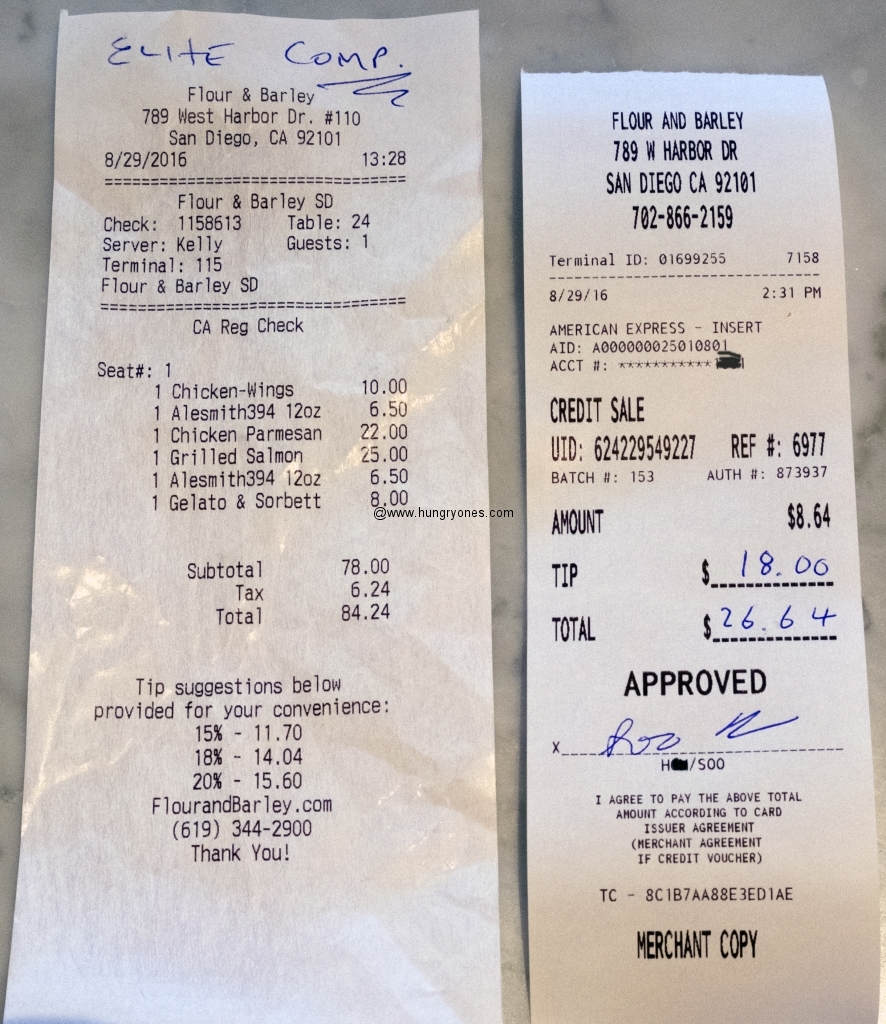 Flour & Barley
789 W Harbor Dr
San Diego, CA 92101
(619) 344-2900