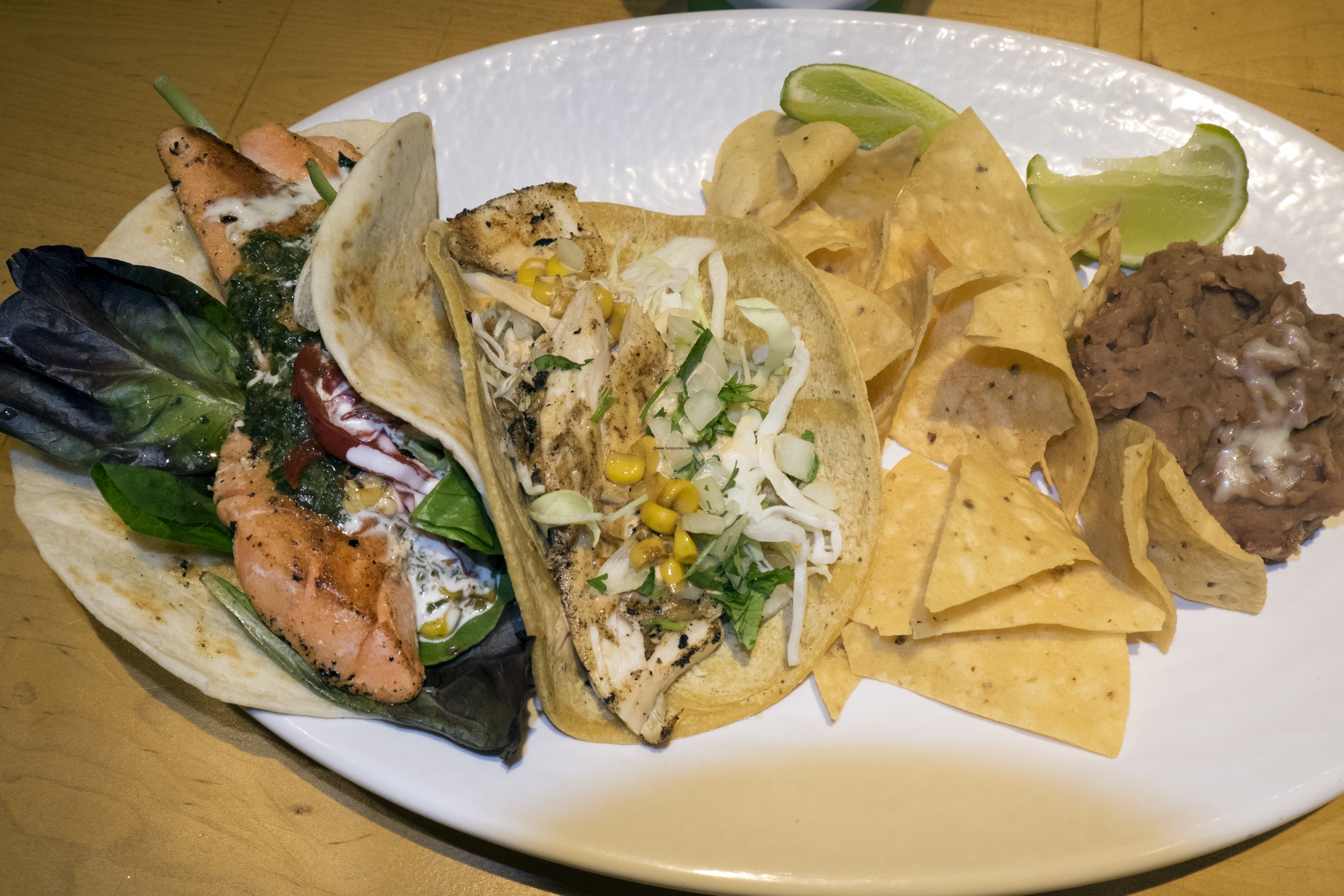 When the first Rubio's in our neighborhood opened in 1980 something, I remember thinking fish taco's? How weird is that? Then I tried my first fish taco and have been in love ever since.
Just love the Test Kitchen, always something new to try out!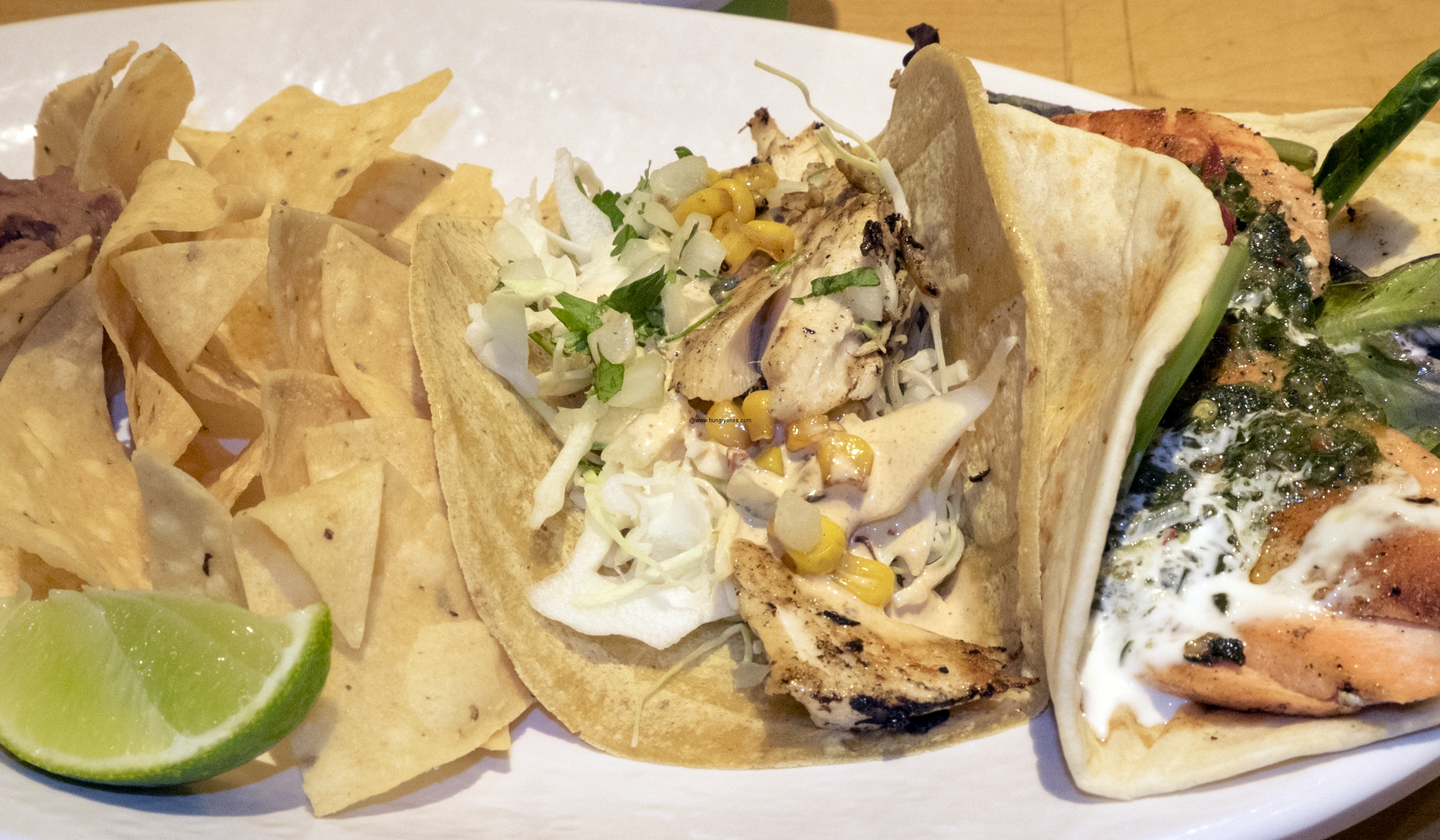 Mahi Mahi taco on a corn tortilla, Salmon taco with chimichurri sauce on a flour tortilla. Very juicy, fresh fish pared with expertly crafted sauce and vegetables. Only dilemma is how to eat? I picked mine up till it was three quarters eaten, then used my fork. :>)
Interior decor is an interesting mix of single and communal tables. Beautiful blown glass light fixtures and a serve yourself drink area.
9187 Clairemont Mesa Blvd.San Diego CA, 92123