Driving in summer hot sun burns my arms.  Fortunately there is a technological solution.  Window tint.  When I got my Civic back in 2006 the darker the tint the cooler the interior would be so I got dyed 3M limo tint in the back which let in about 5% of visible light.  For the front I applied 65% tint which wouldn't attract ticket givers.
2016.  Tint technology has advanced.  Now the state of the art window tint is made with nanotechnology to reflect more heat.  3M Crystalline and Spectra Photosync are the best heat reflecting tints you can buy.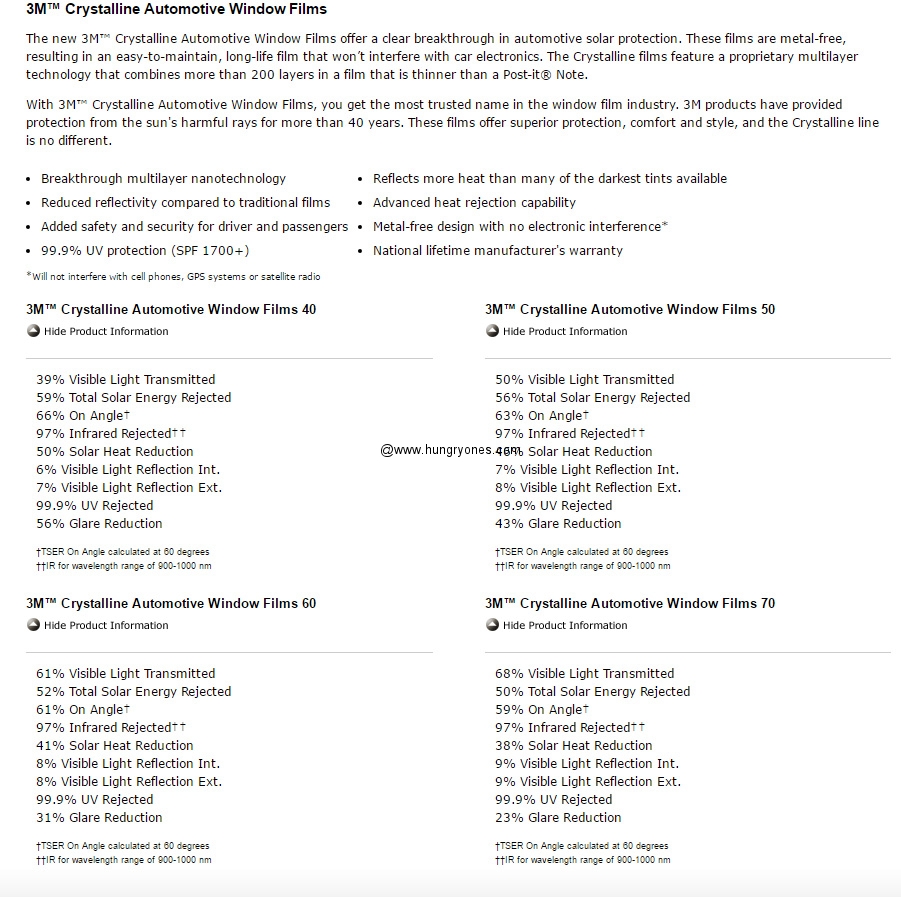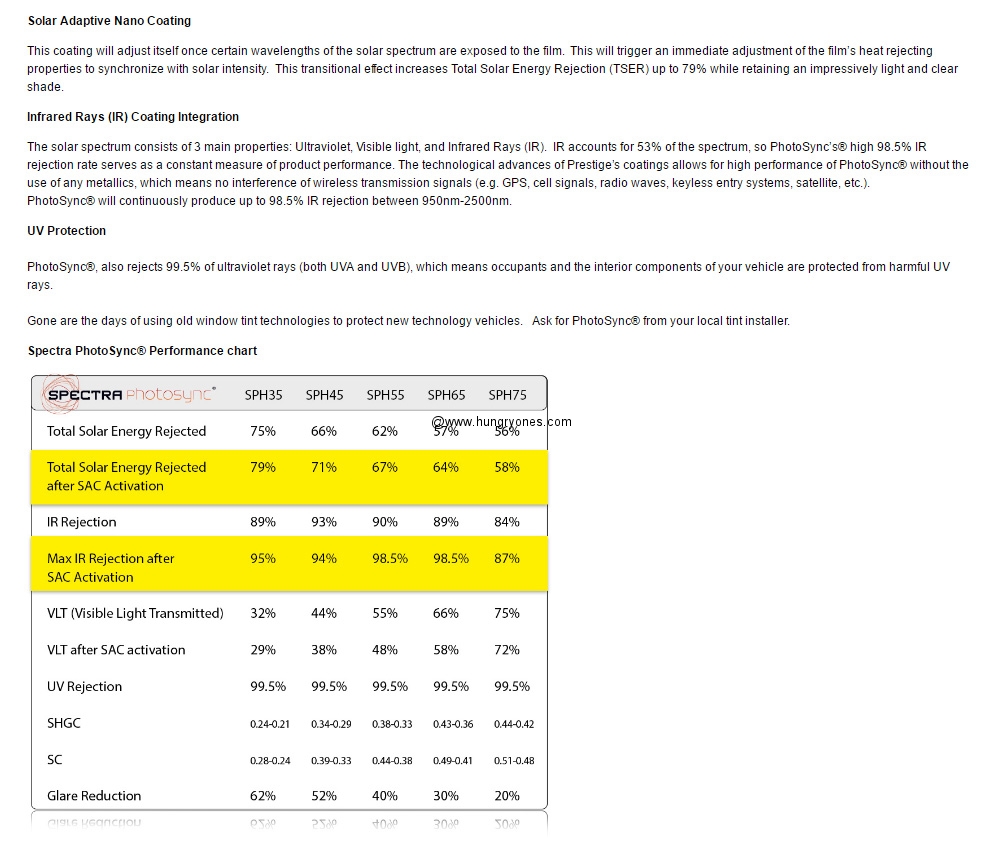 Monumental Workx appears to be the only place in San Diego that has Spectra Photosync film.  The guys did a great job perfectly installing my tint and explaining the various options to me before the sale.  Being on the cutting edge isn't cheap.  It was $400 for the side windows and removal of the old tint.
After driving behind the Photosync 45% tint for a few weeks I've found it keeps me cooler and I can see out much better than the old 5% limo tint.  It was hard to see out of the limo tint the first year.  The back side windows have the Photosync 35% tint which is a bit darker and keeps the back seat passengers a little bit cooler.
My experiences during summer at noon:
window rolled down – arm gets hot and burning pain starts in minutes
window rolled up – same as above
window tinted with low price dyed 3M tint 65% – arm gets pretty warm
windshield tinted with 3M Crystalline 70% – arm gets warm
window tinted with low price dyed 3M limo tint 5% – arm gets a little warm
window tinted with Photosync 45% – arm gets a little warm
window tinted with Photosync 35% – can barely feel the sun