This is the end.  Our drive to San Francisco and back was a glorious adventure and this is the day we have to go home.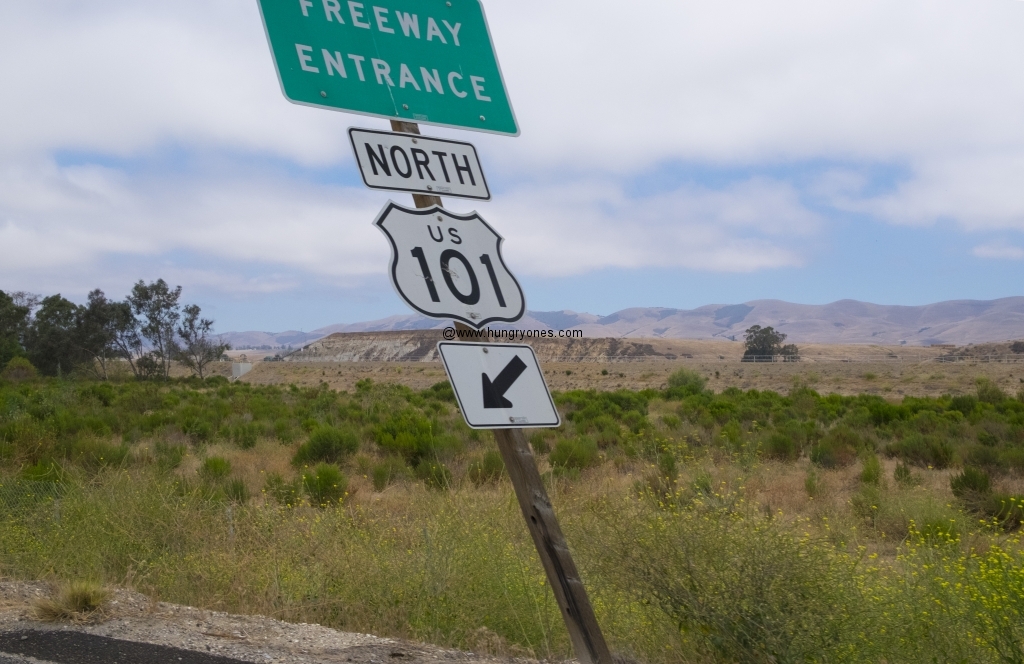 One last adventure to Avila Beach.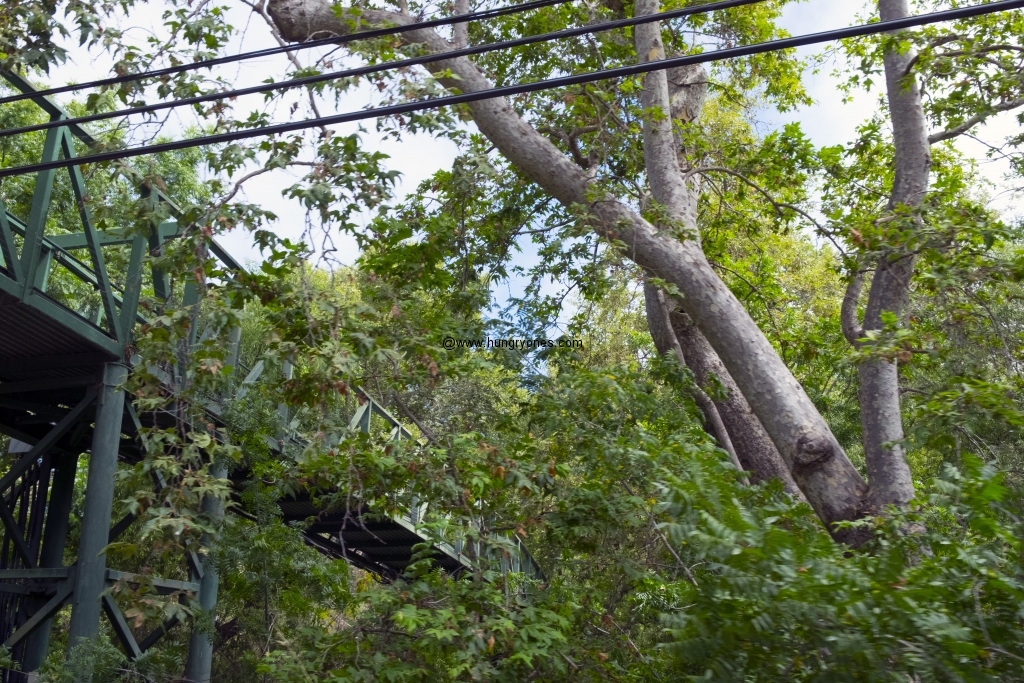 The drive from Santa Maria was lovely and I saw this cool railway bridge.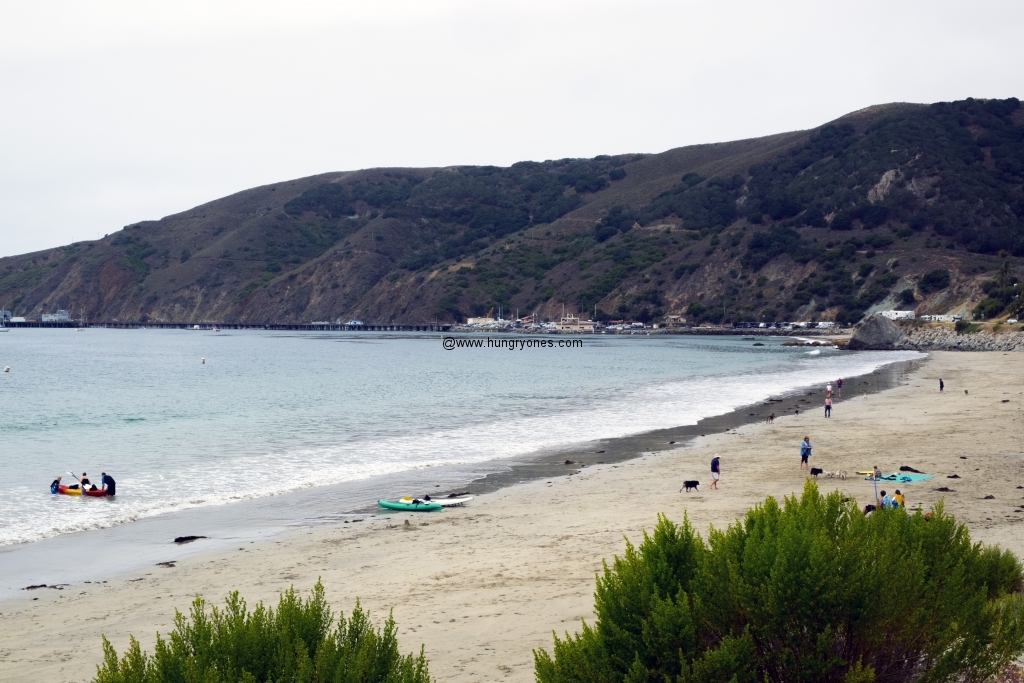 Avila Beach.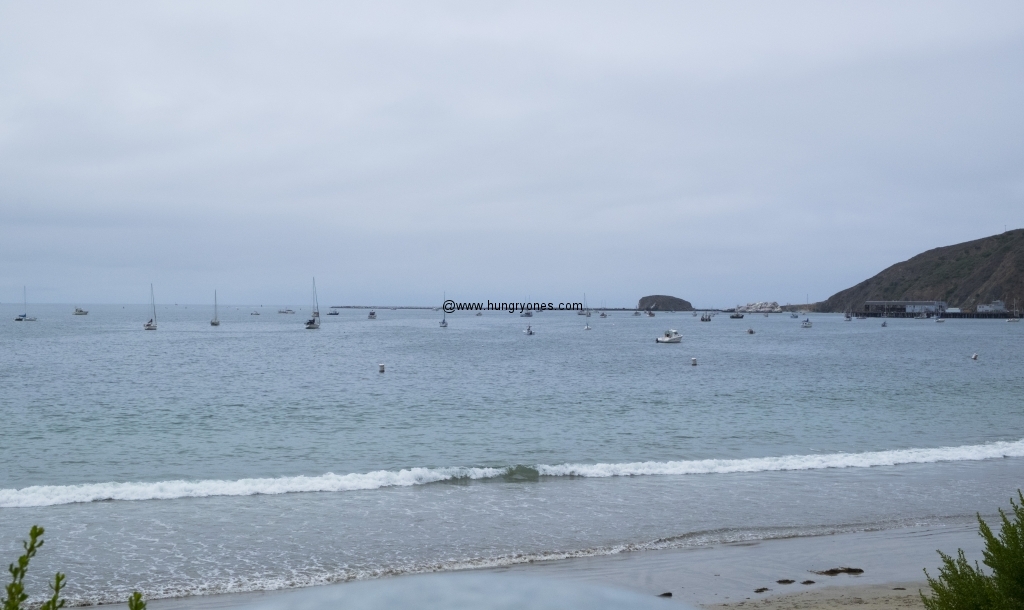 Nice and quiet here.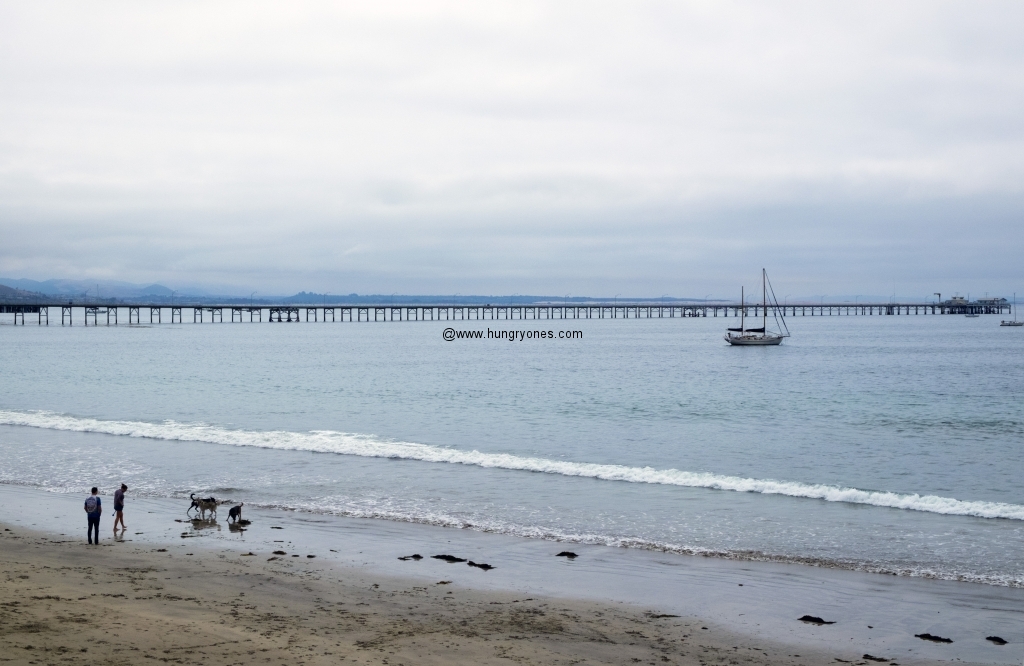 We are meeting across the street for a lighthouse tour.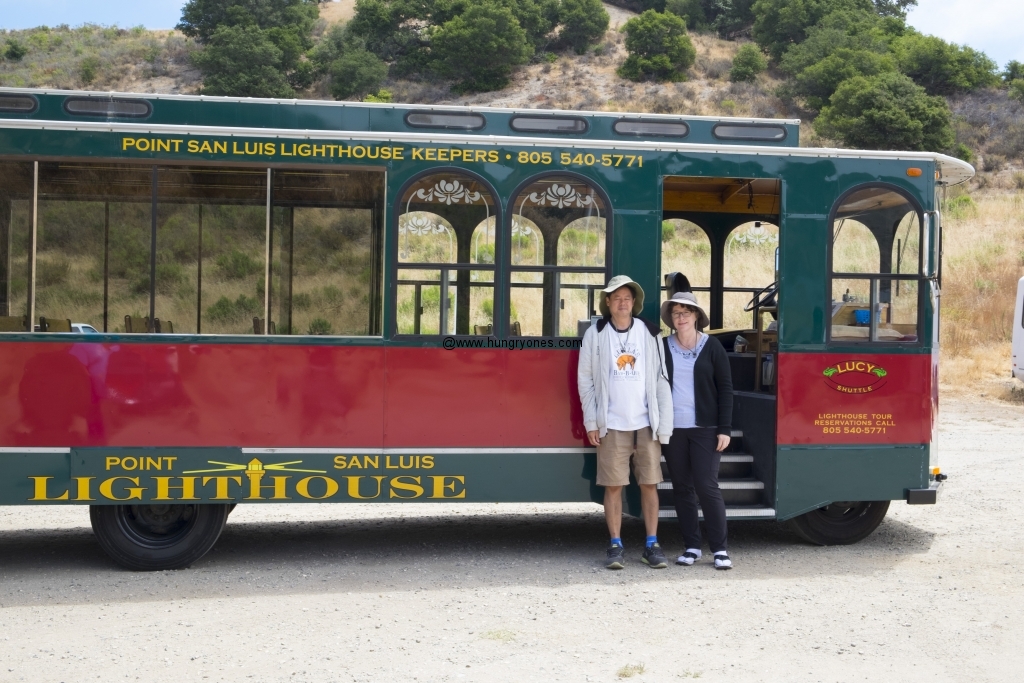 You can go on the Point San Luis Lighthouse tour and travel on this trolley or hike up the steep hill to visit the lighthouse.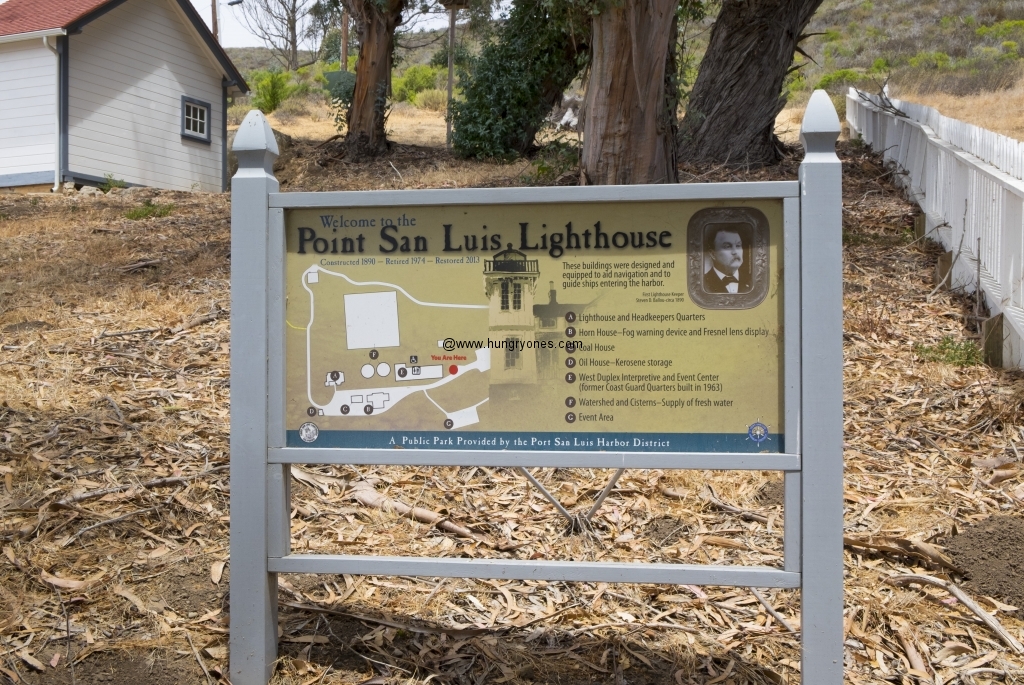 Built in 1890.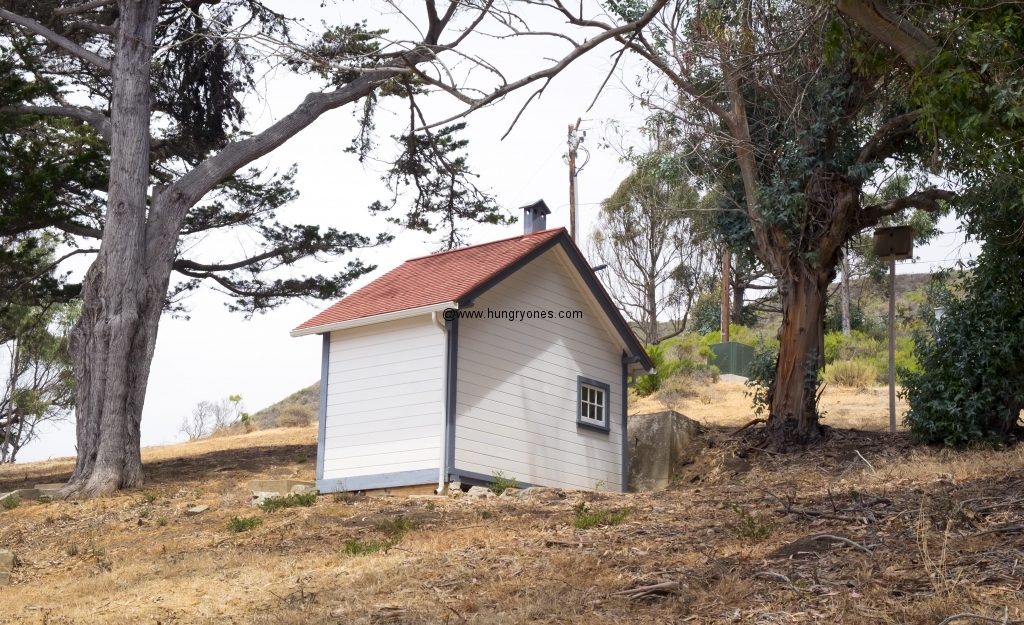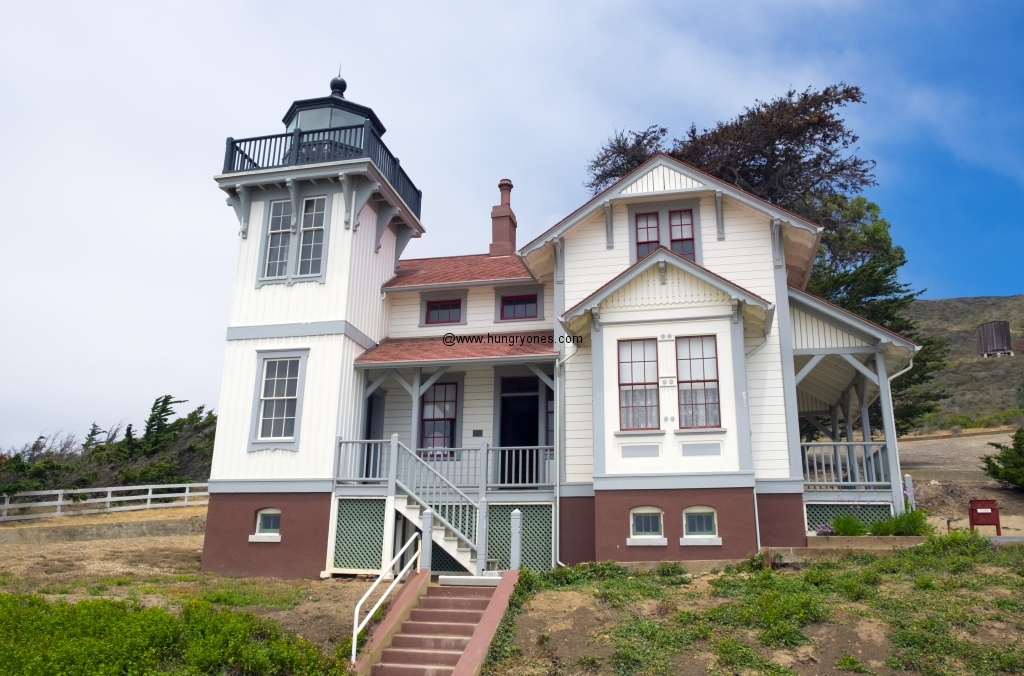 Keeper's quarters and lighthouse.  Restored and maintained by the Point San Luis Lighthouse Keepers beginning in 1995.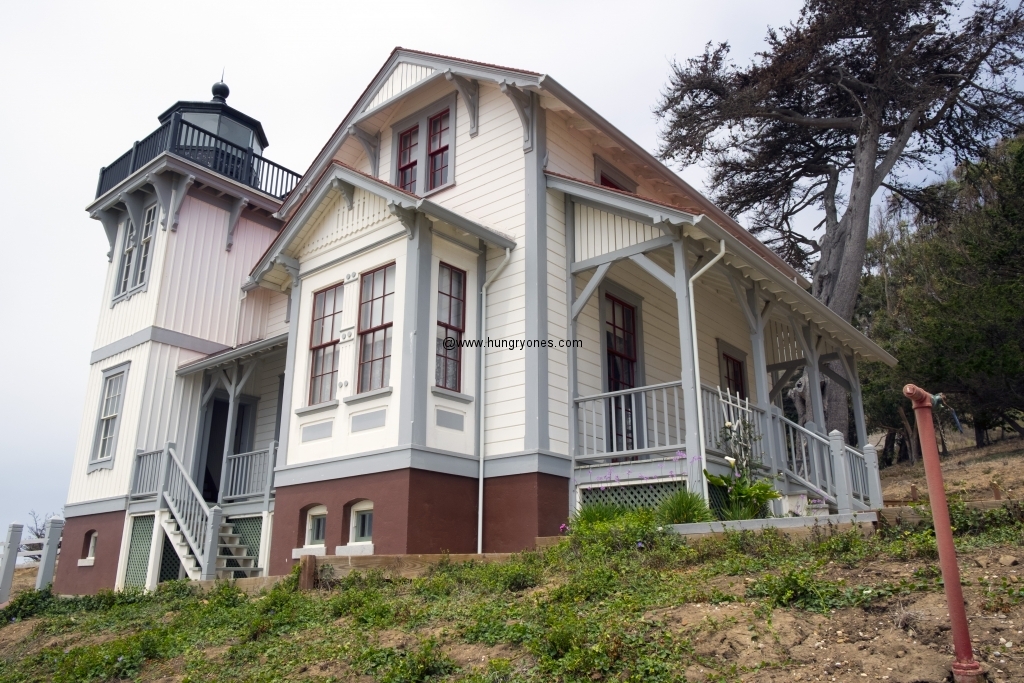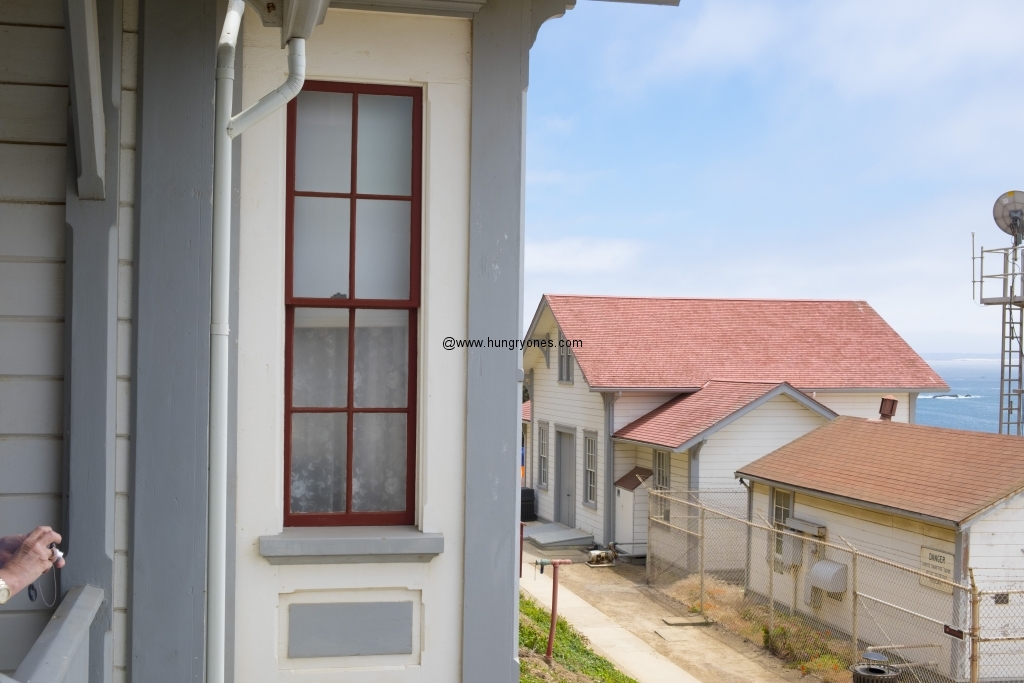 View from the front porch.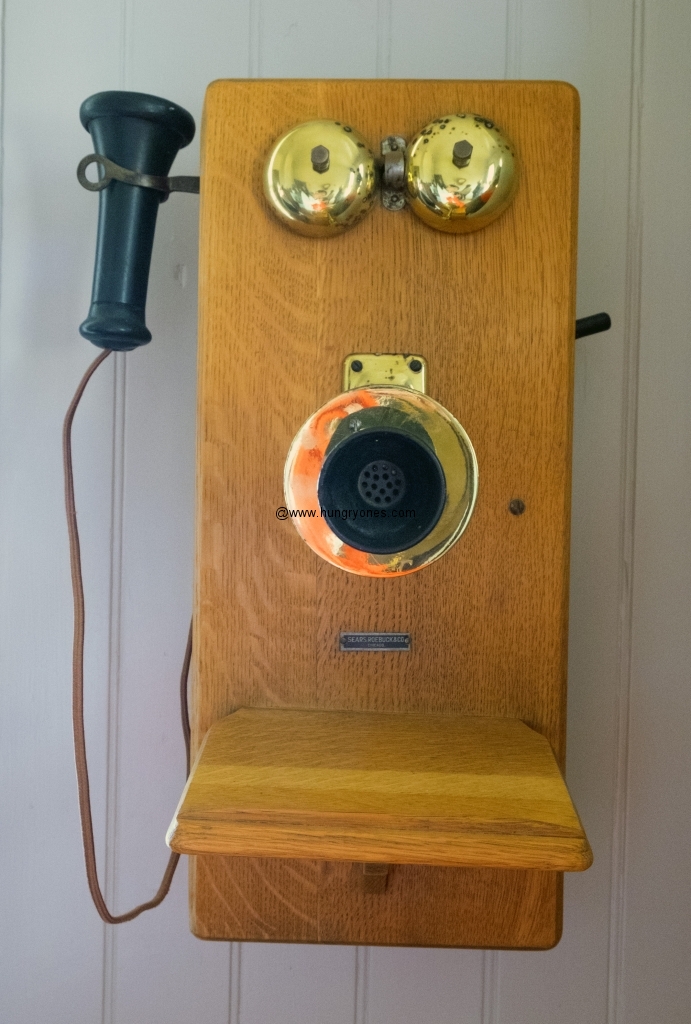 Original phone.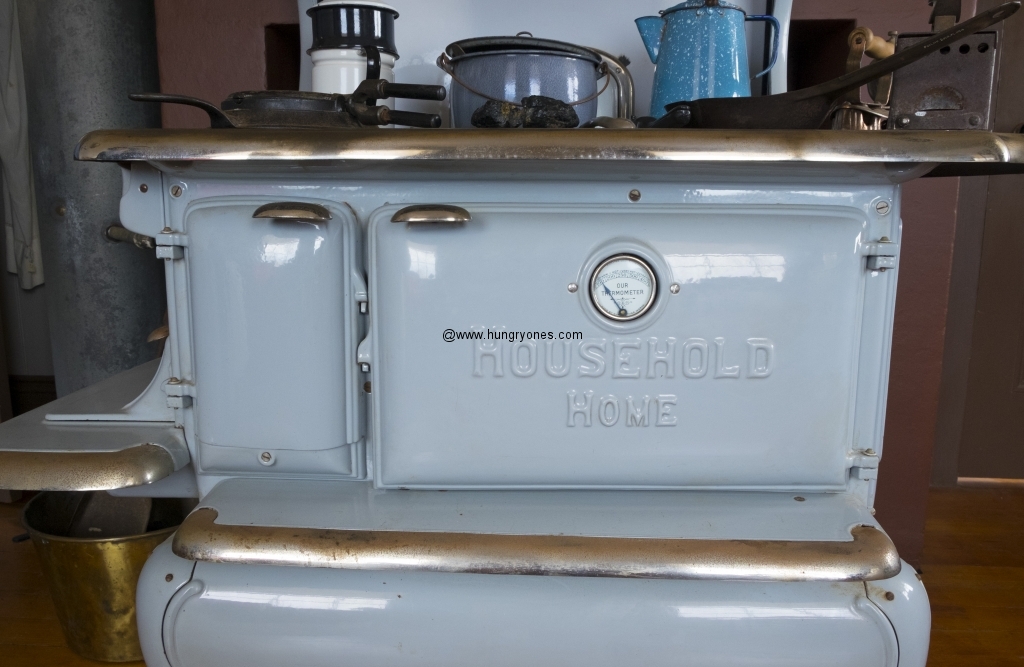 Old stove.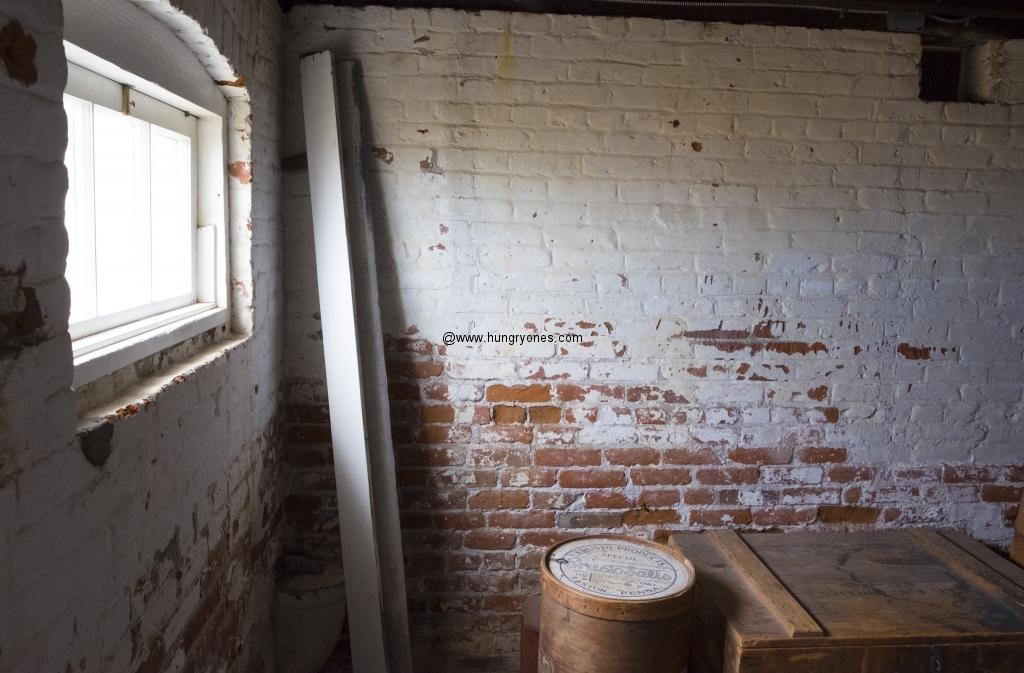 Basement.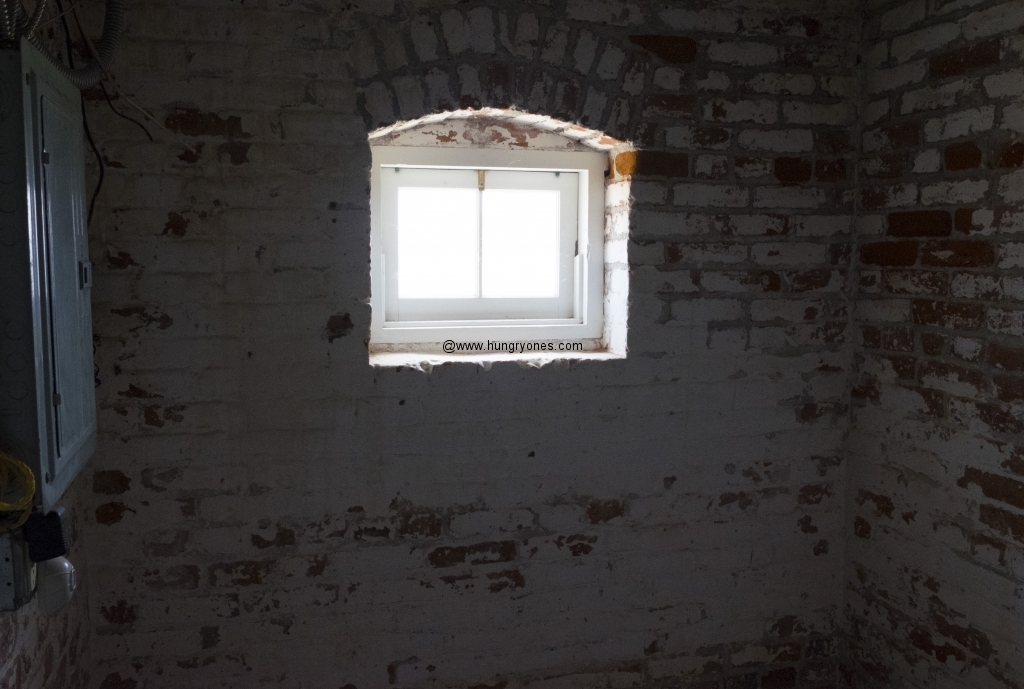 Another part of the basement.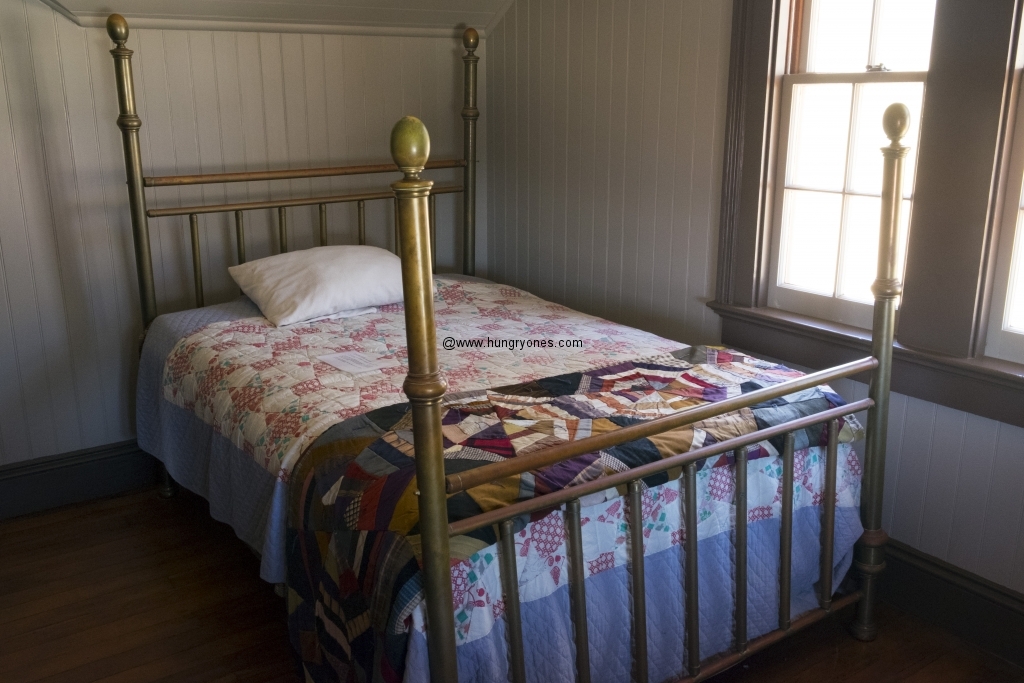 Bedroom.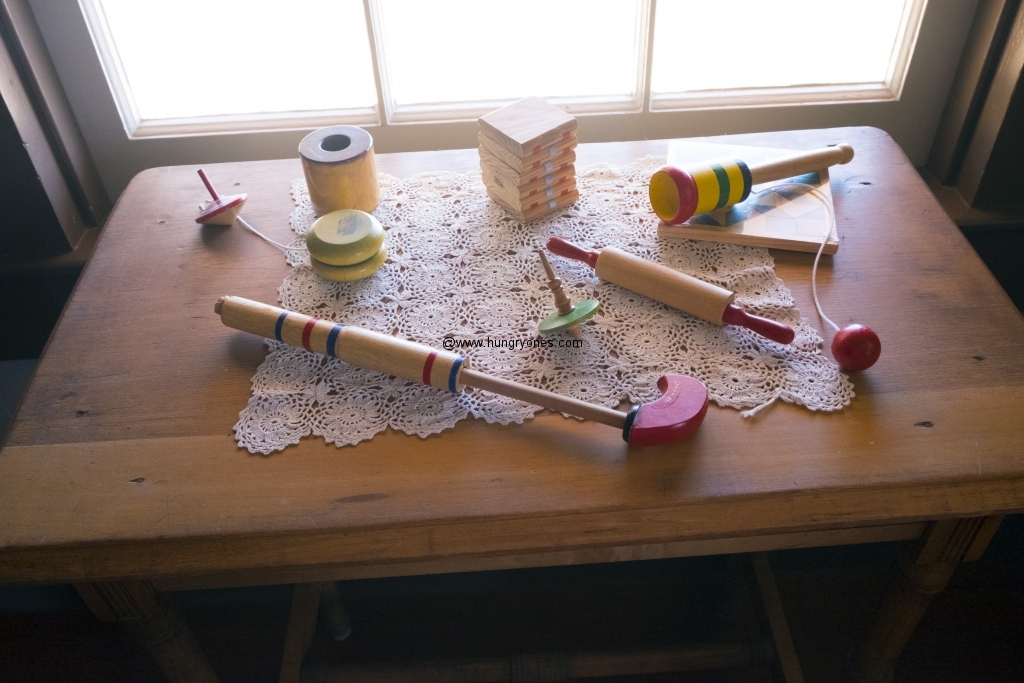 Kid's toys.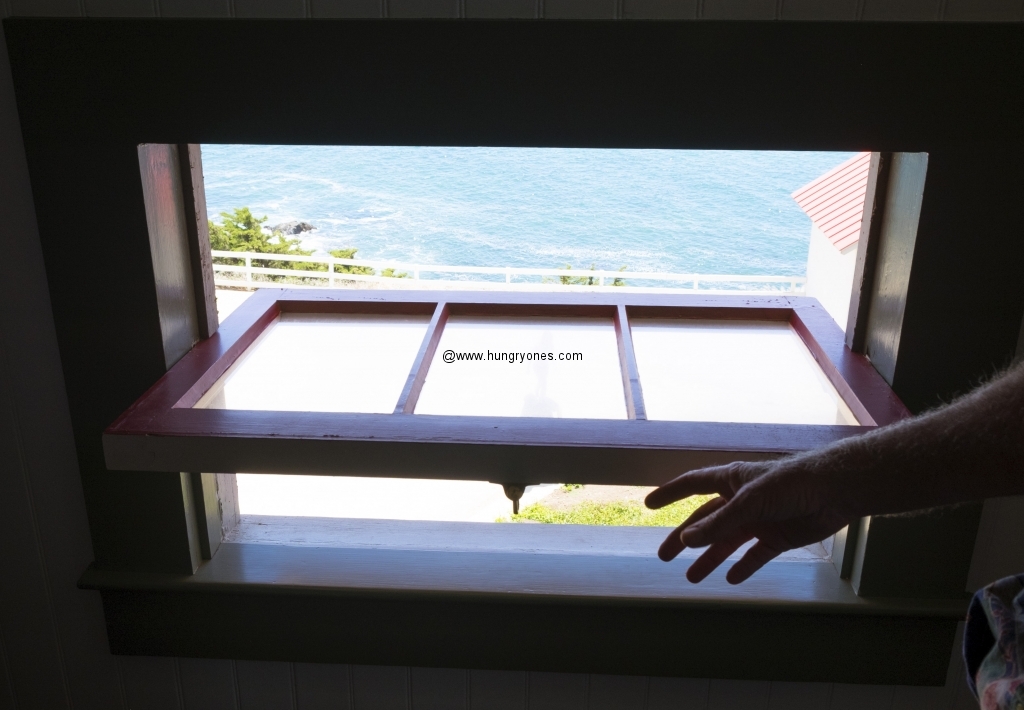 View from upstairs bedroom.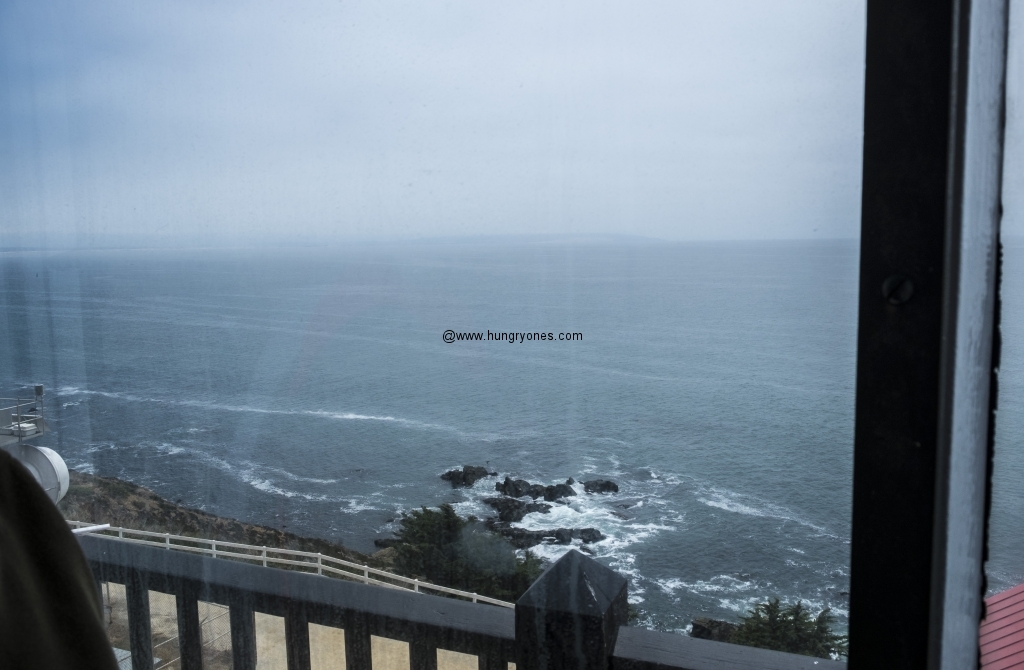 View from the top where the light goes.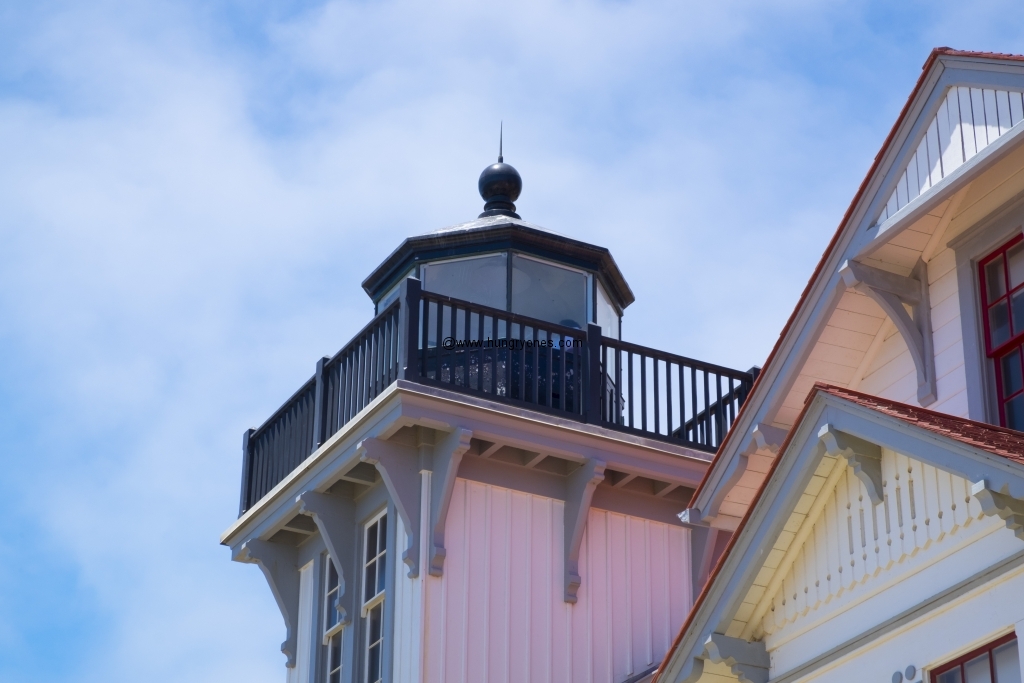 Where the light goes.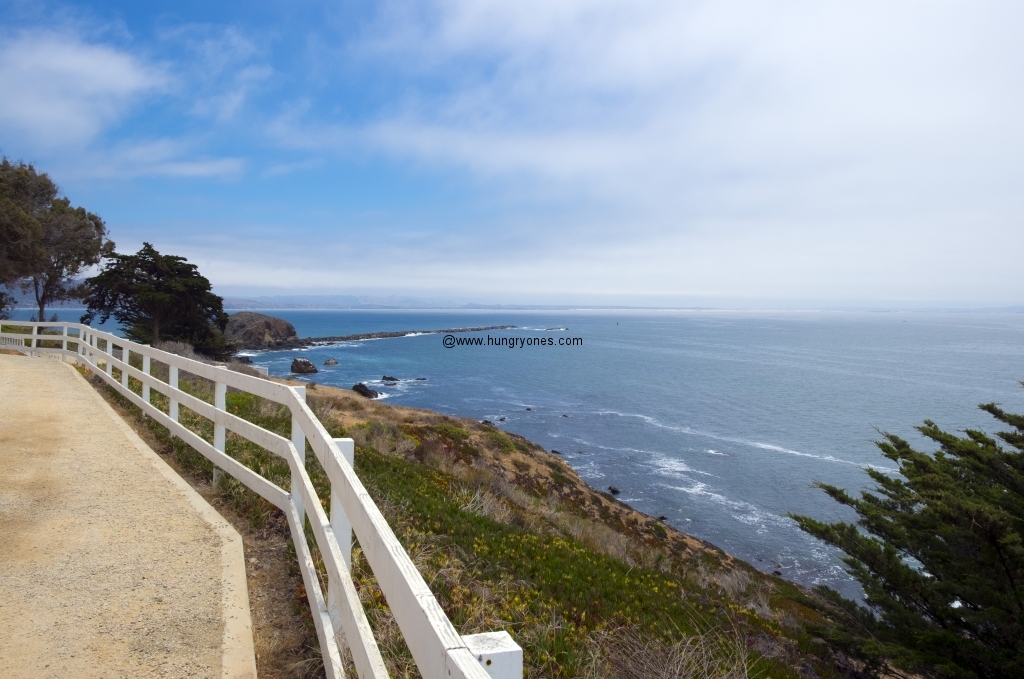 View of Whaler Island.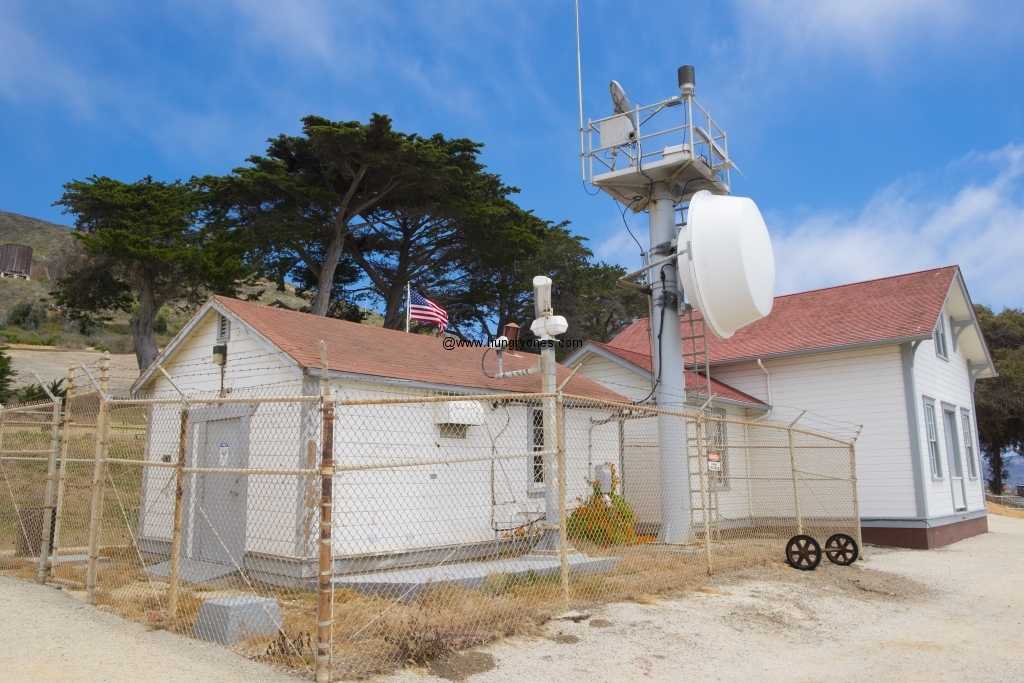 The modern light is the black cylinder on top of the tower.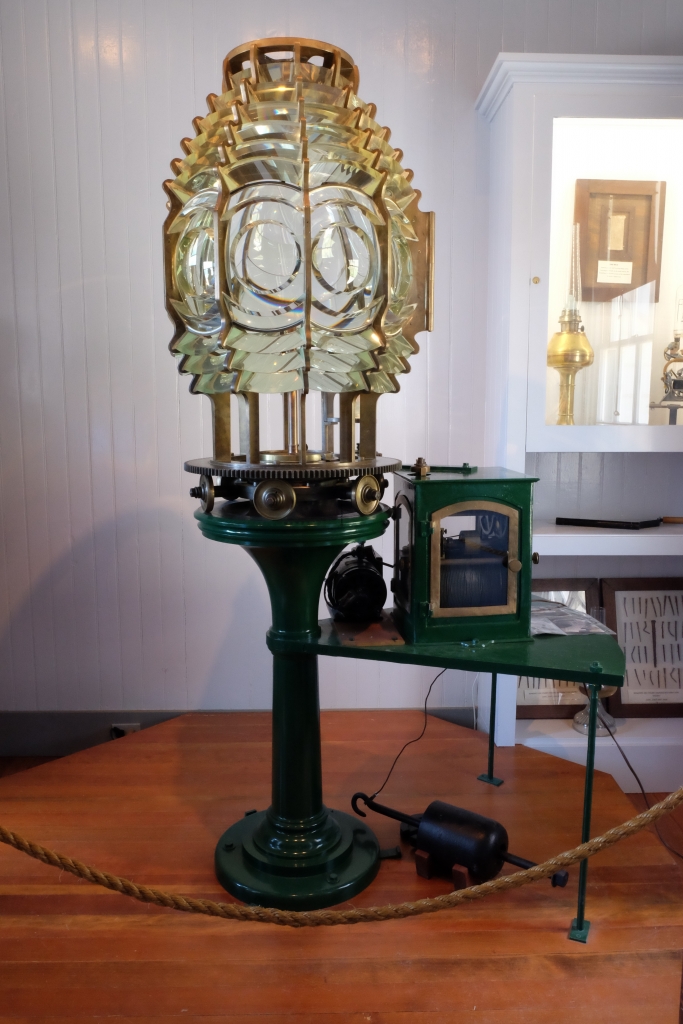 Original light.  Fourth-order Fresnel lens shipped from France.  Visible from 17.5 nautical miles in clear weather.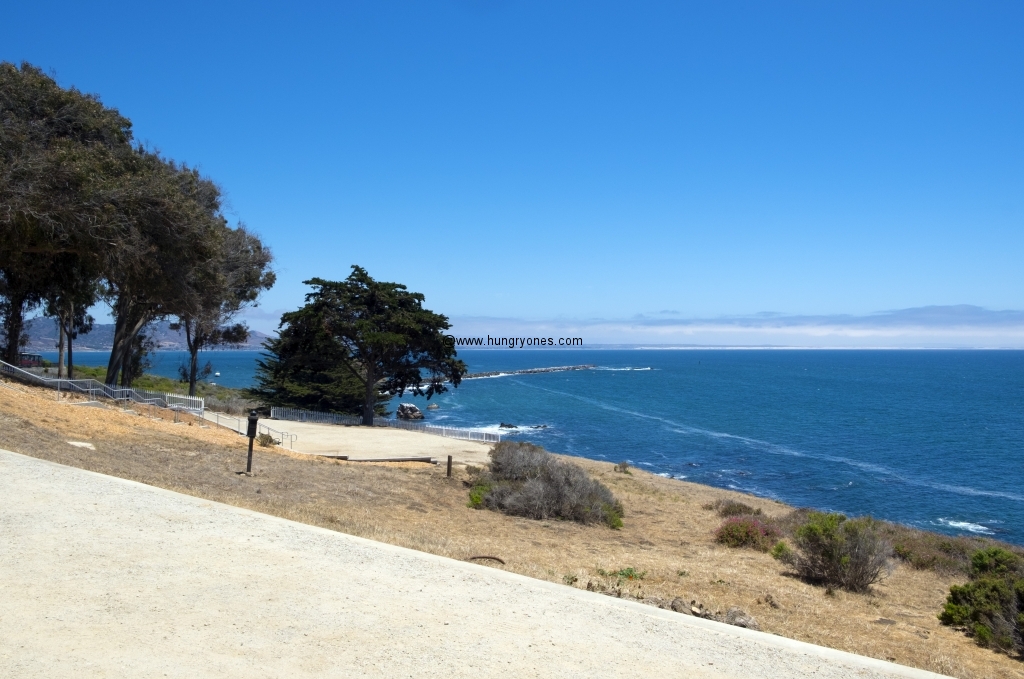 San Luis Bay.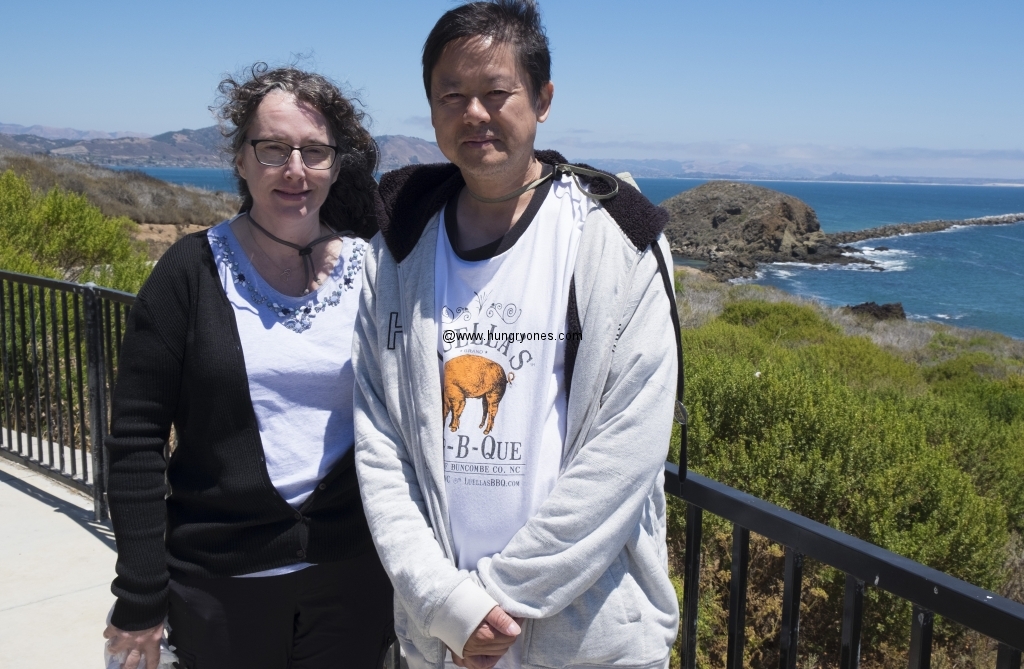 Photos at the end of the lighthouse tour.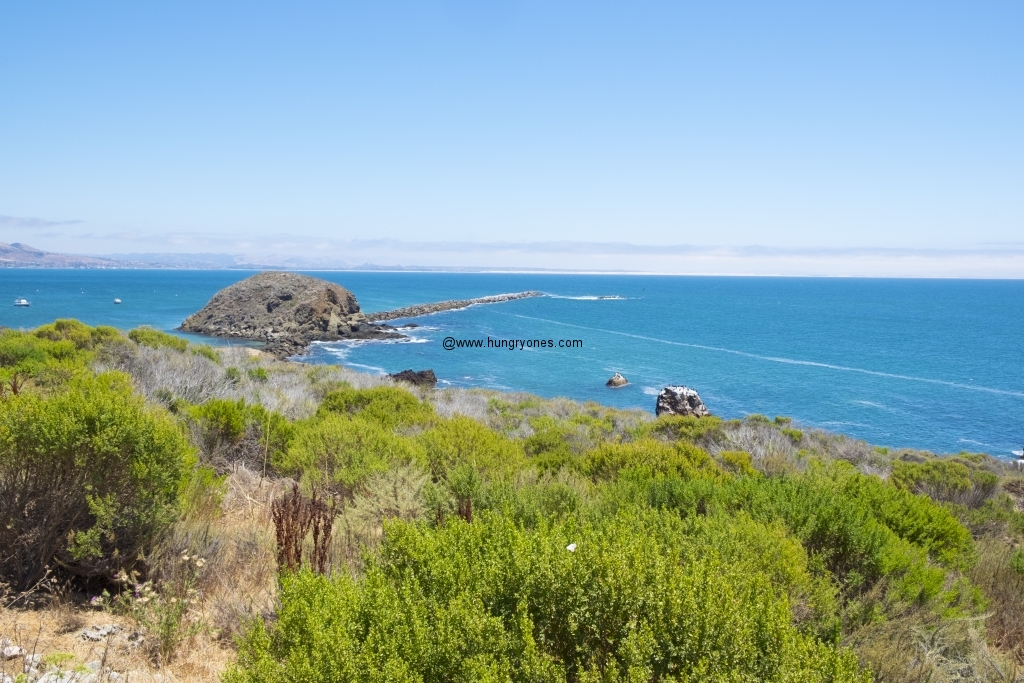 Whaler Island.  Lighthouse tour was awesome!  Loved seeing how the lighthouse operated and seeing how the keepers lived in days long gone by.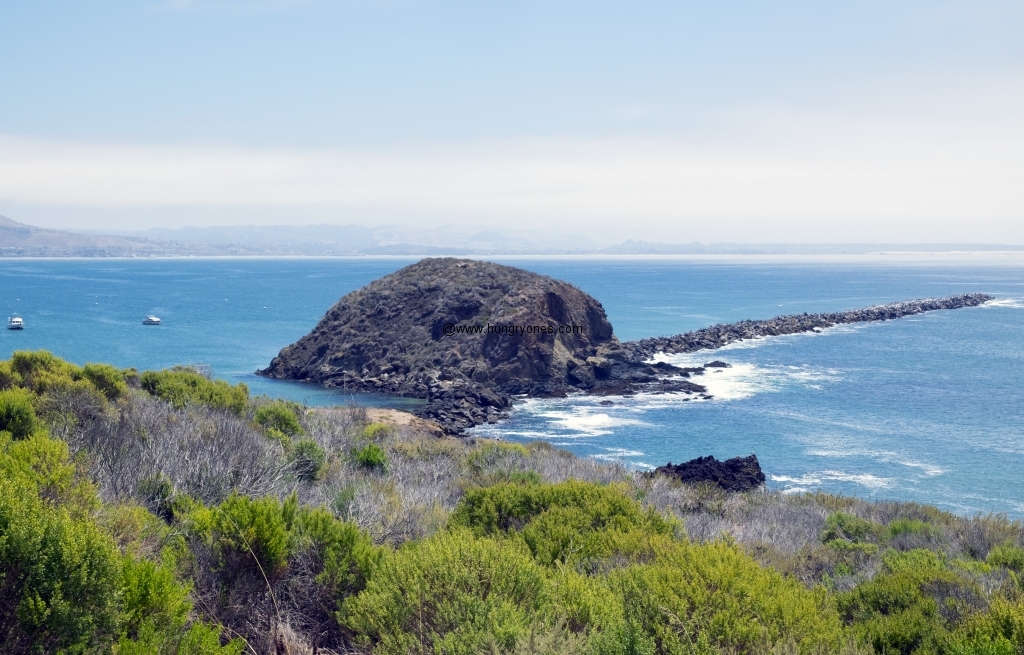 We drove back to Santa Maria for lunch.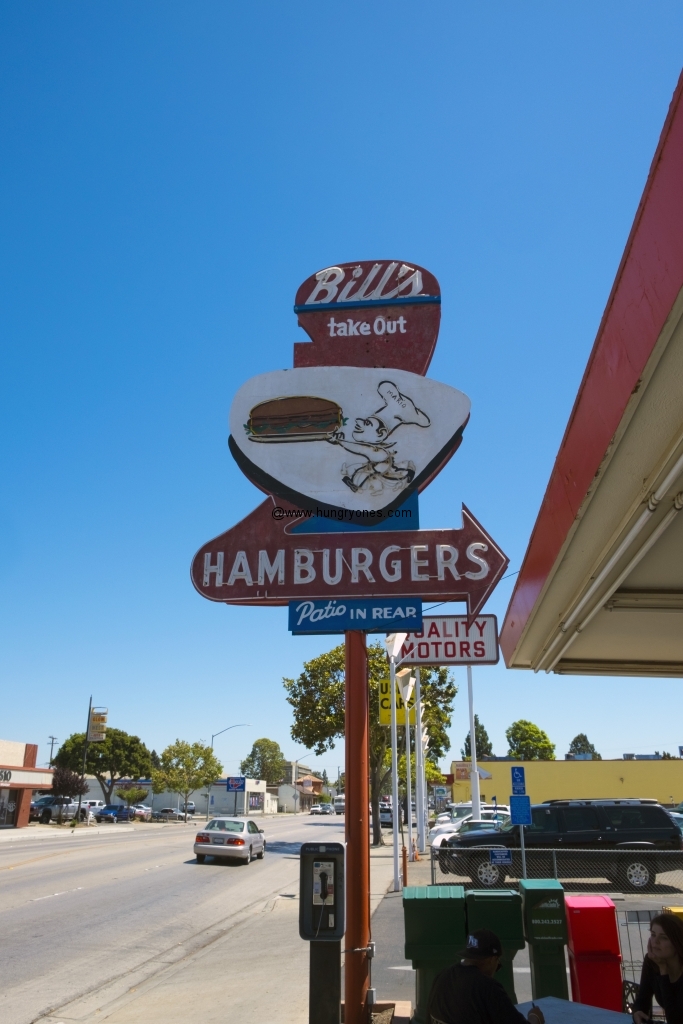 I drove by Bill's yesterday and was attracted by the faded old neon sign and the architecture.  Built in 1974 Bill's has been run by 2 generations of Barragan's.  You can read the full story at the Santa Maria Sun website.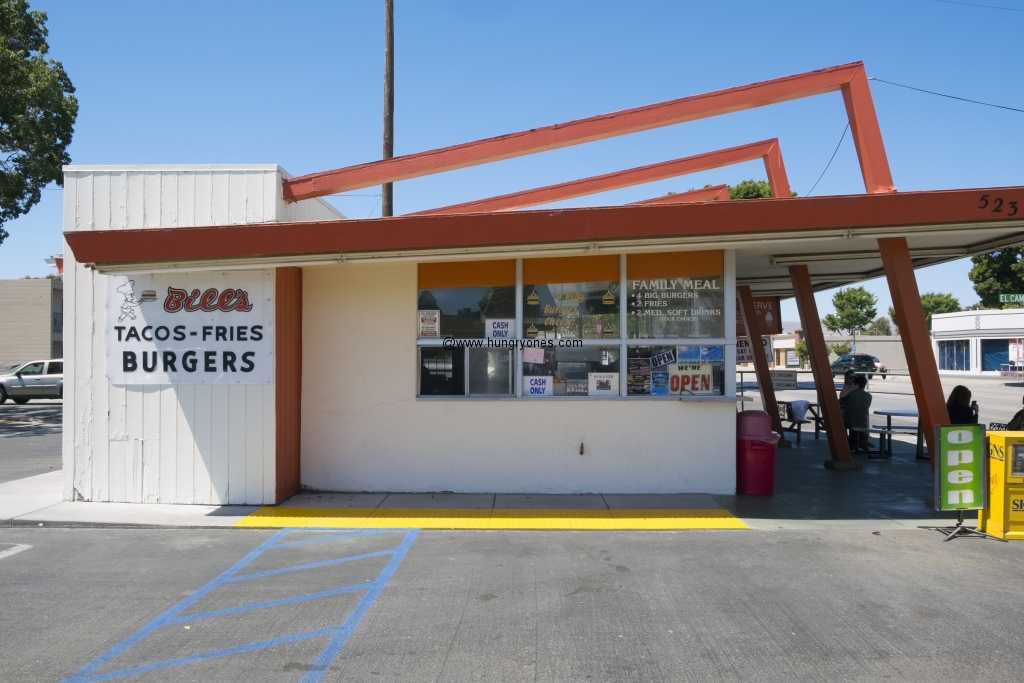 Menu is large with many items I like.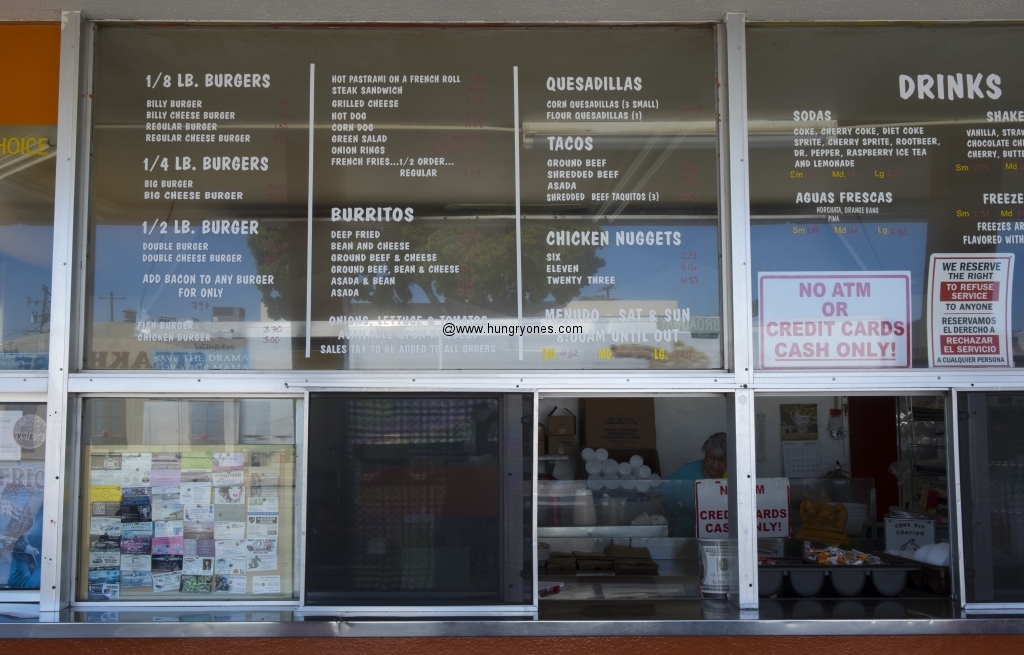 Staff was very friendly.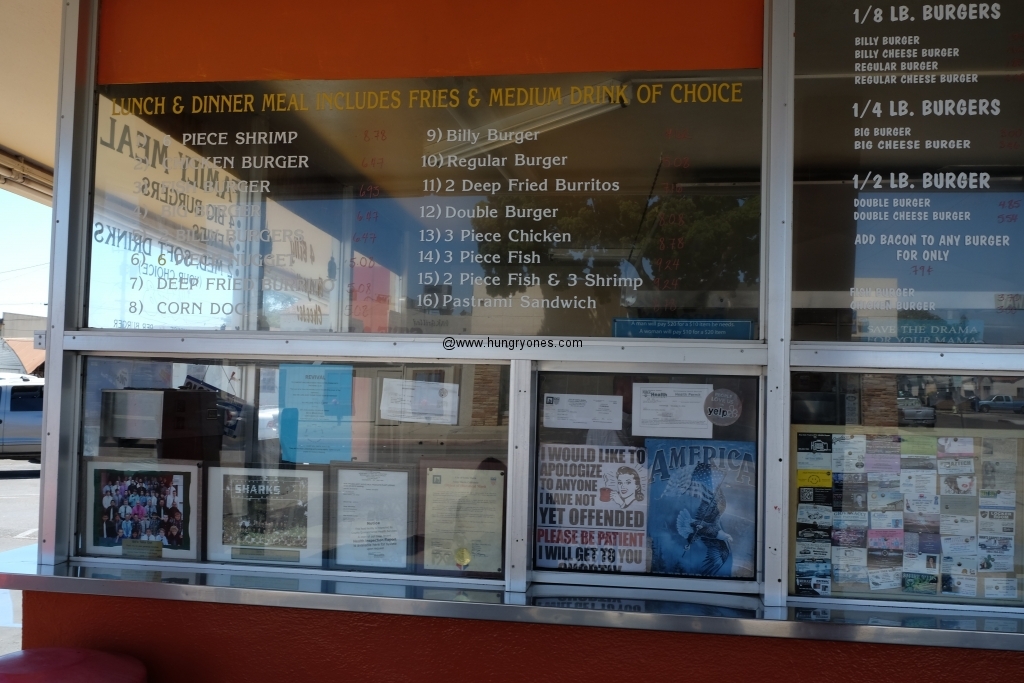 The patio is where we chose to eat.  Santa Maria is quite windy and having a wind break on 2 sides is really nice.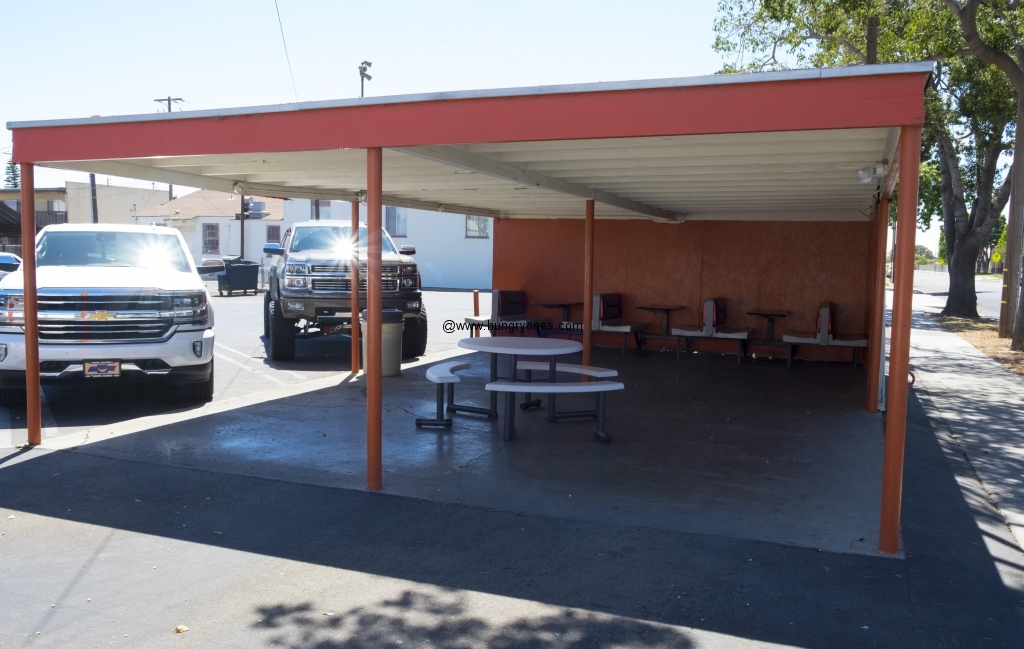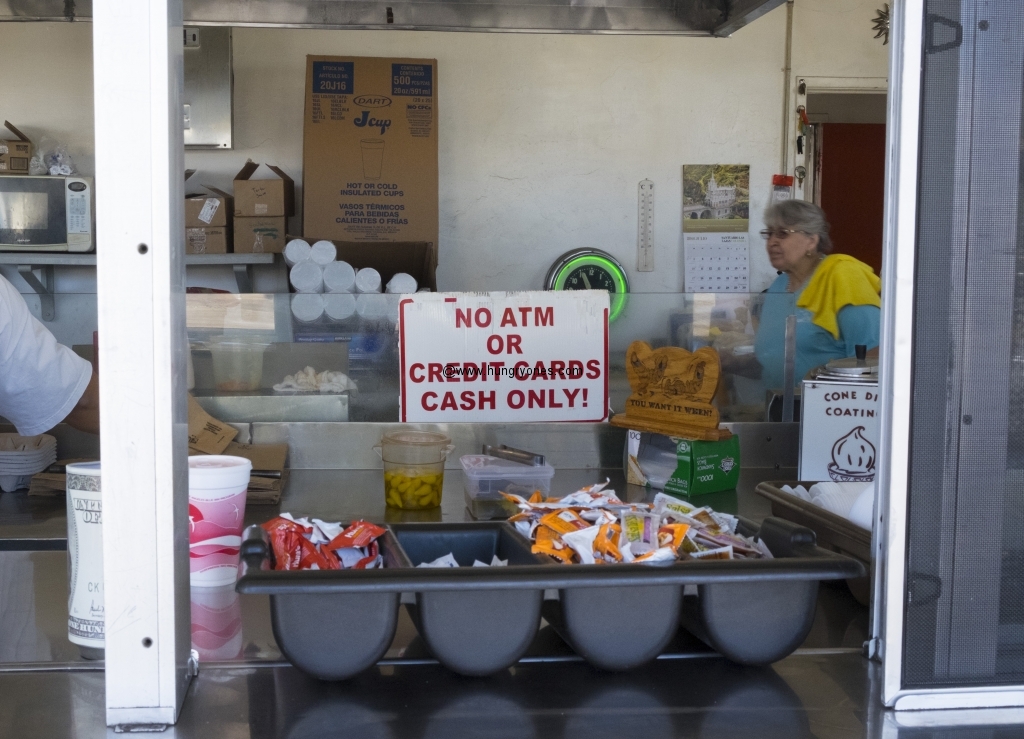 Bring cash!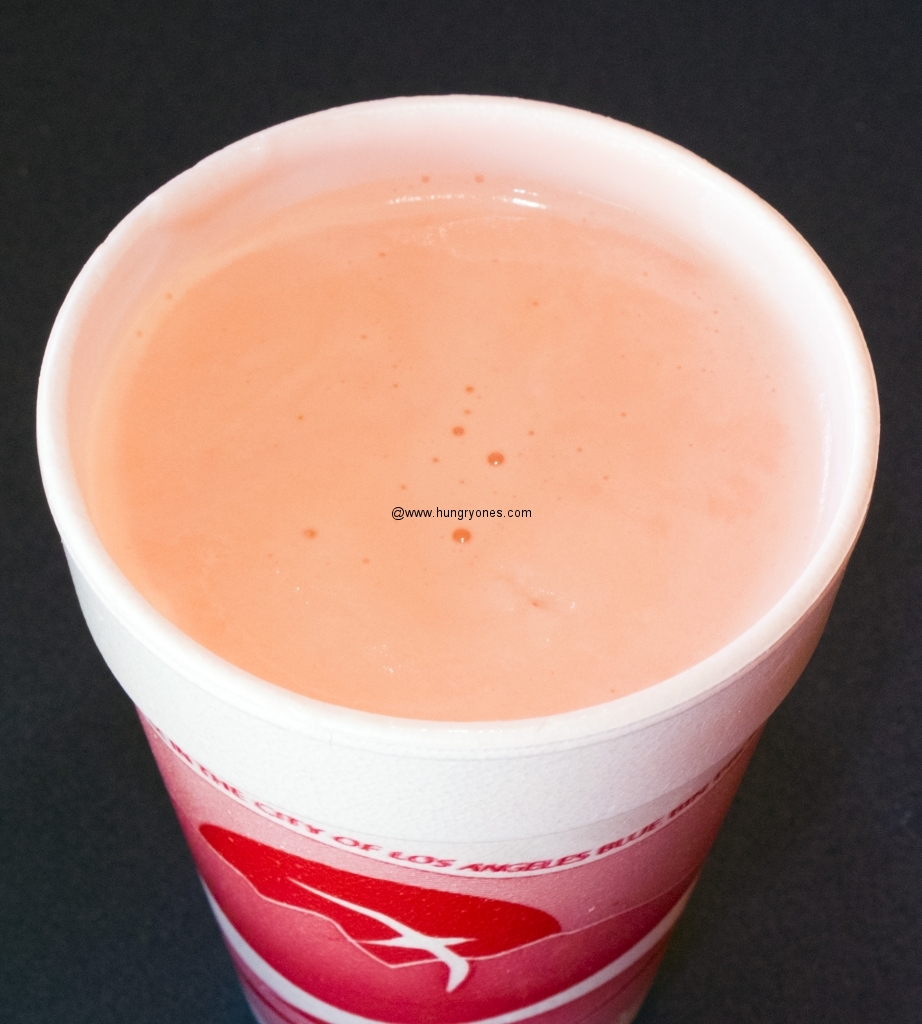 Cherry shake was extra thick the way I like it.  Didn't like the flavor which was just like a cherry Slurpee.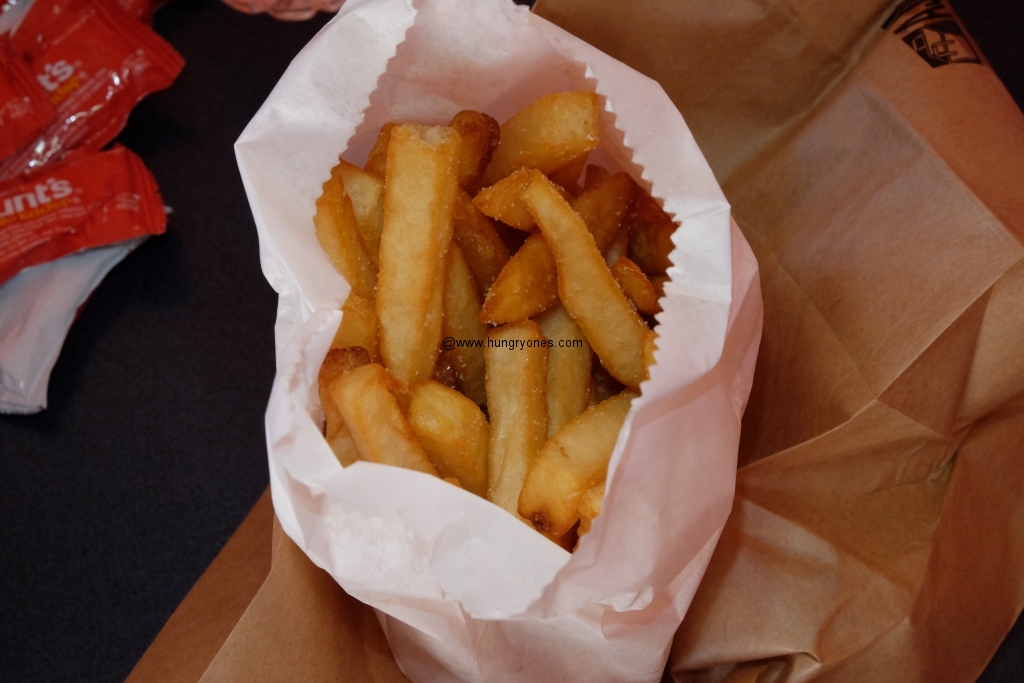 Fries had a bit of crunch and delicious potato flavor.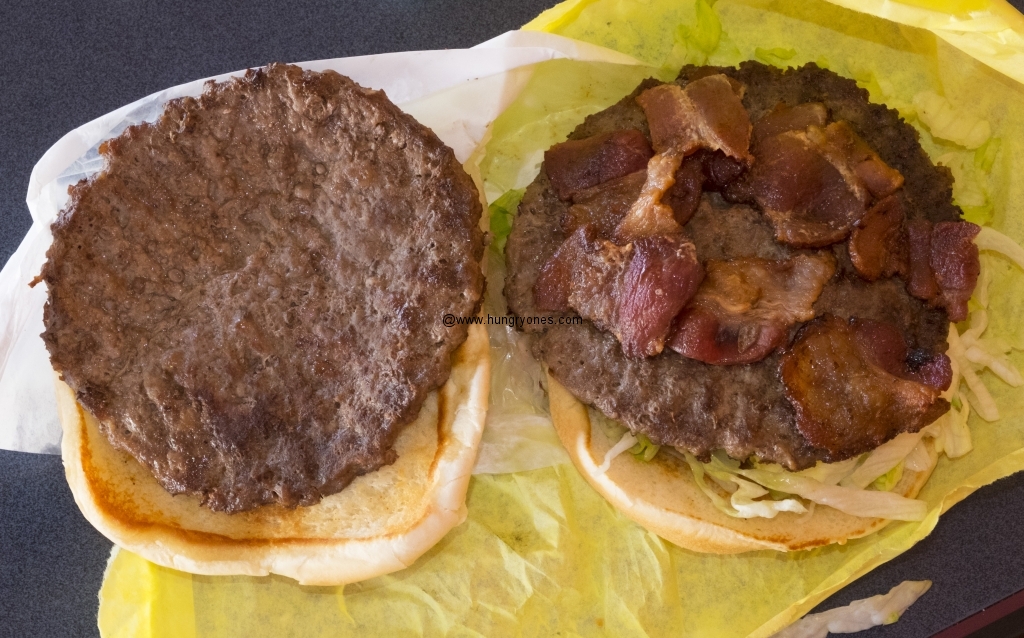 Half pound burger had thin double beef patties like In N Out but bigger.  Loved the big beef flavor and the bacon gave it an extra flavor kick.  In N Out was my fav fast food burger but I like this one better with the bacon powered flavor boost.  Next time I wanna try the tacos.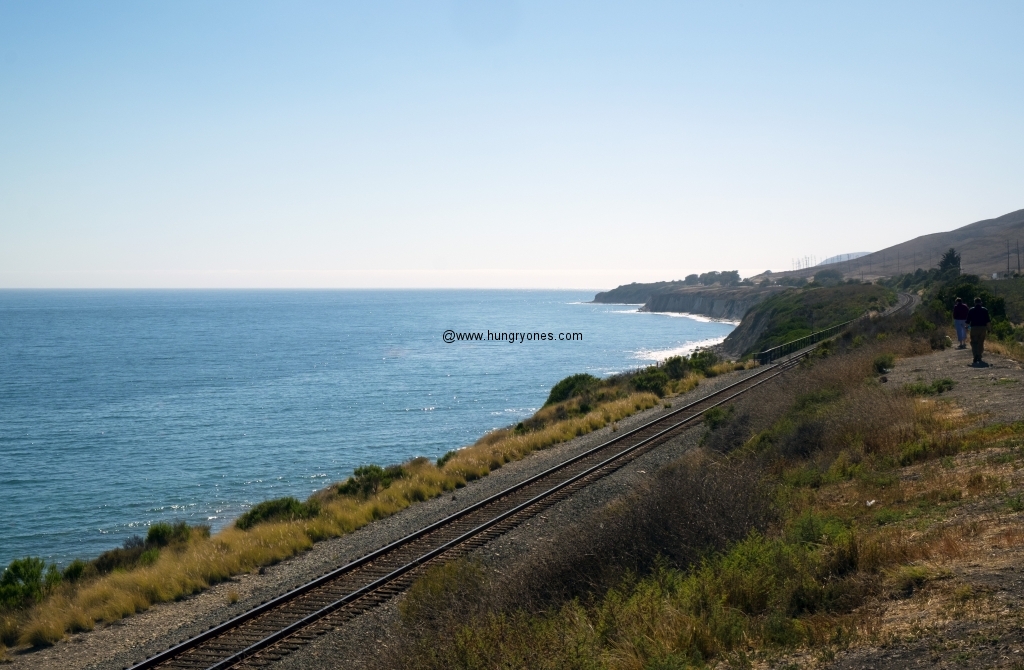 Driving towards Santa Barbara we found a spot to stop and look at the ocean and railroad tracks.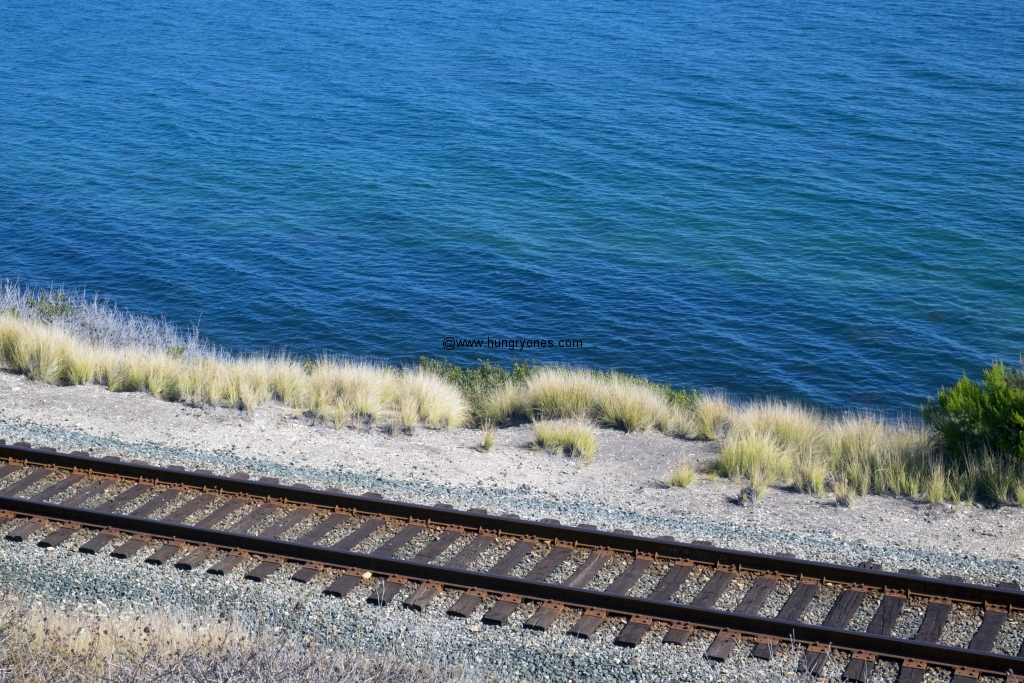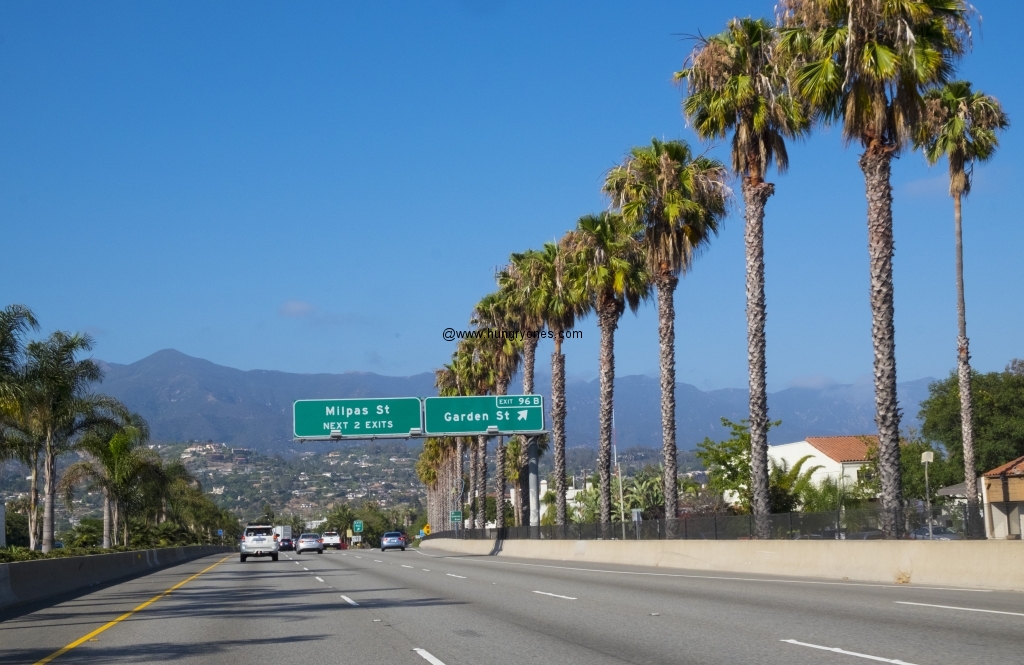 Driving through Santa Barbara.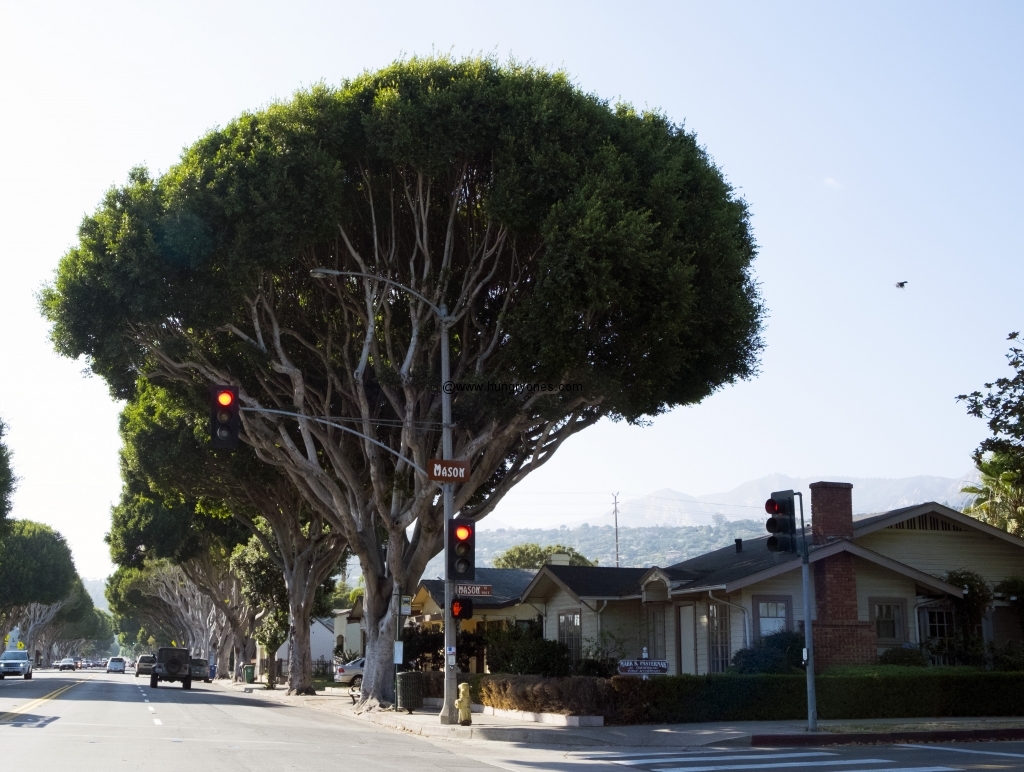 Lovely trees in Santa Barbara.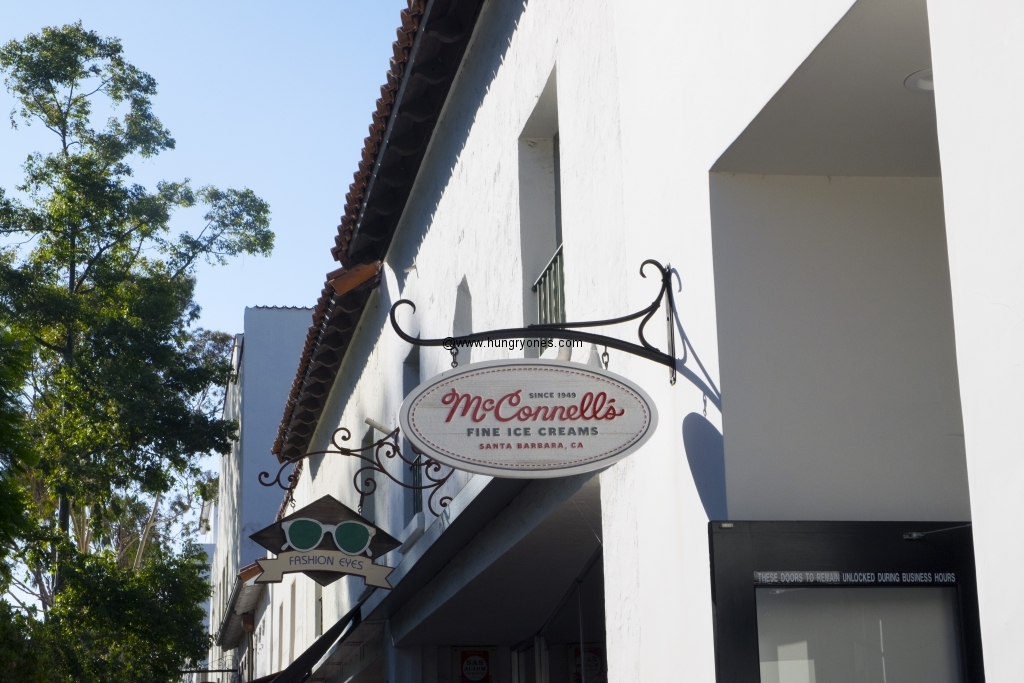 As it was time for dessert we stopped at McConnell's Fine Ice Creams in Santa Barbara.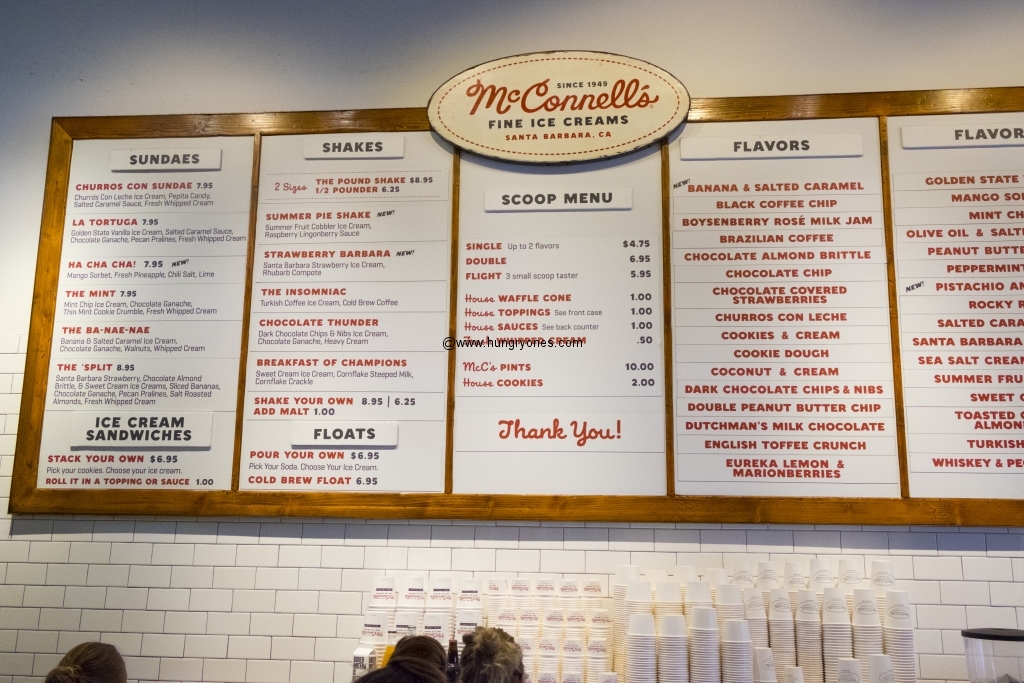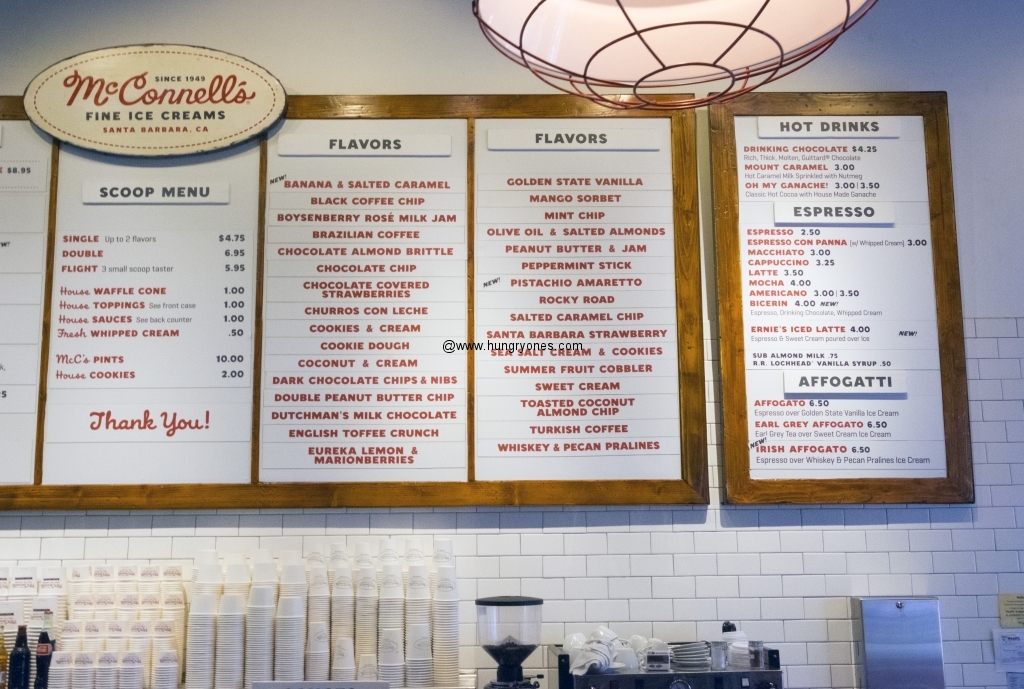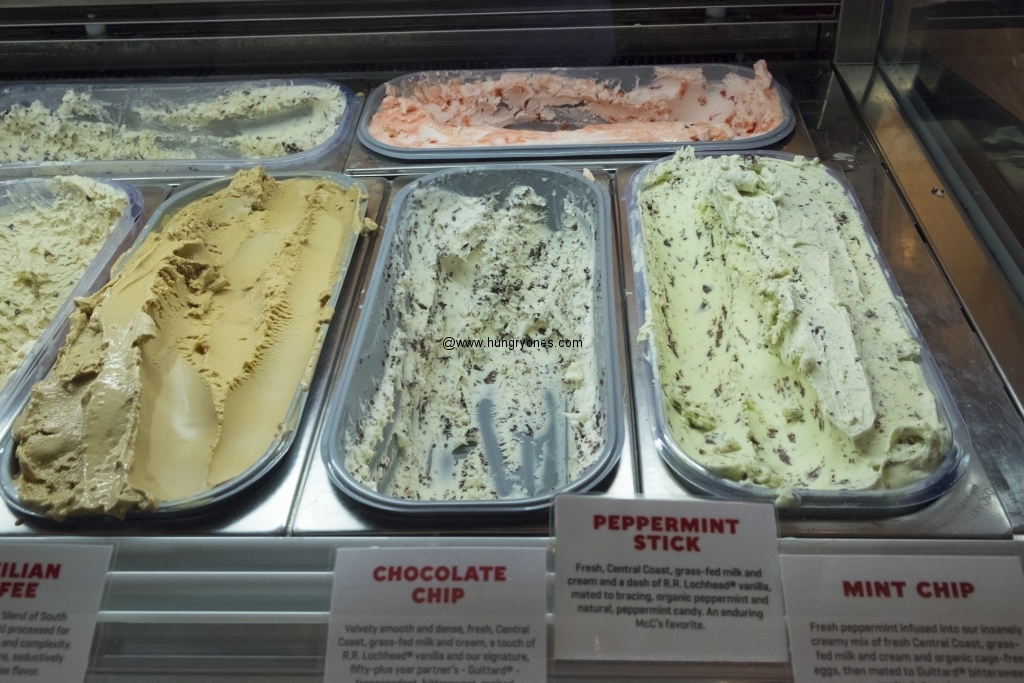 I have been a fan of their pints in local grocery stores and was excited to try their scoop shop in Santa Monica.  Place is huge with eating areas on the ground floor and 2nd floor.  Good variety of ice cream and sorbet.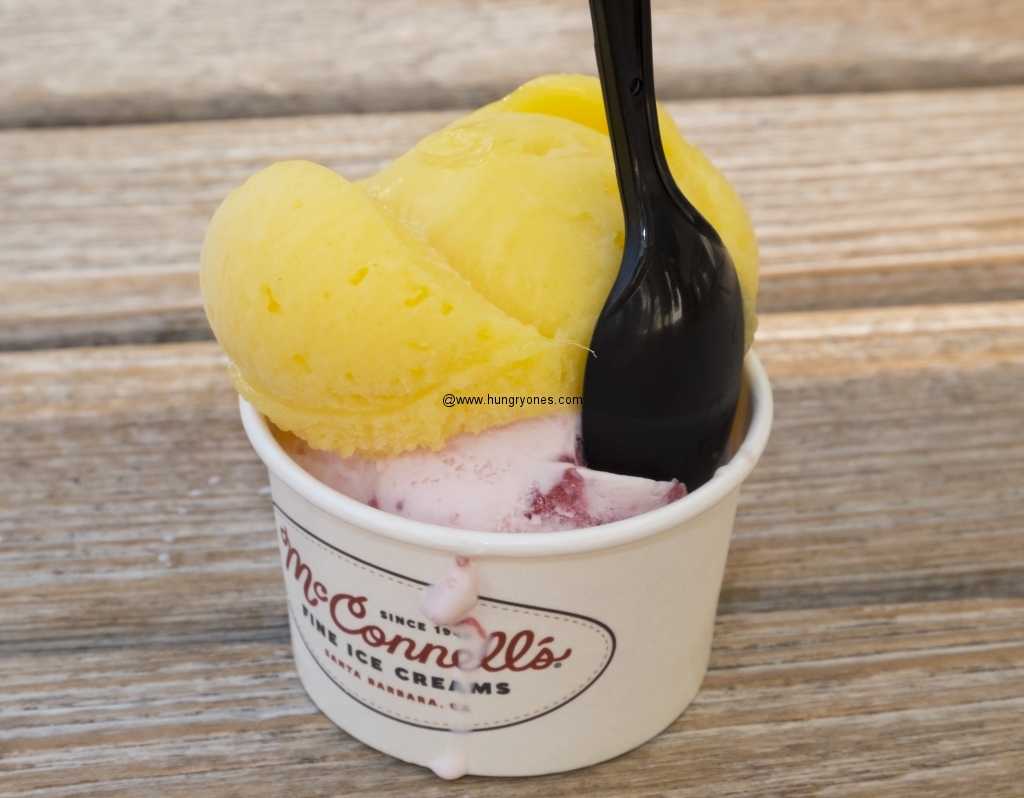 Mango sorbet had a delicious mango flavor and was cold and hard.  Santa Barbara strawberry had chunks of sweet strawberry and had a double blast of strawberry flavor.  Cream flavor ice cream base which is the base of all their ice creams was sweet and creamy.
Next time I'm getting the cow bag to take home!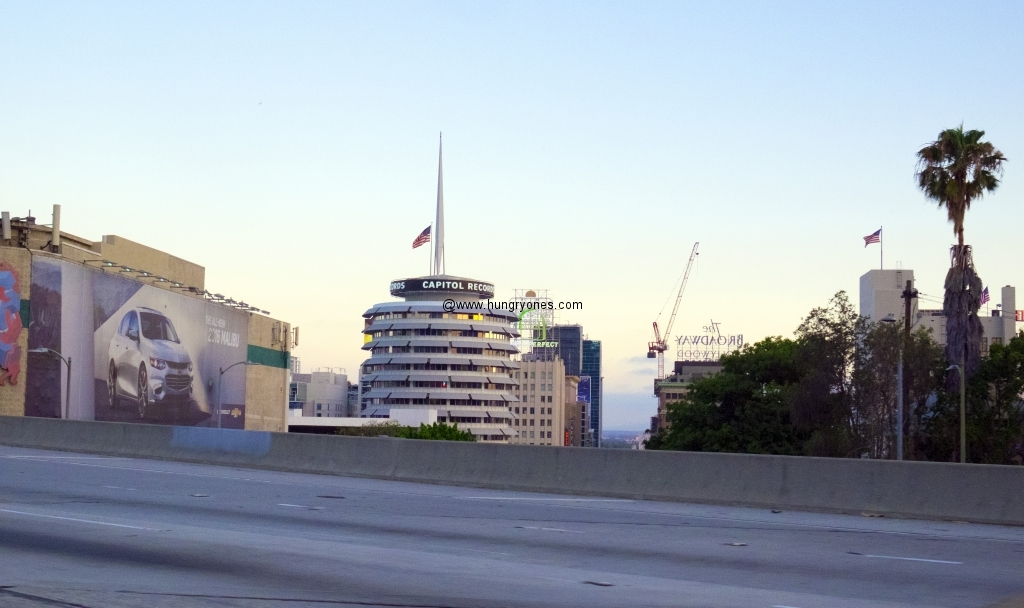 Capitol Records building in Hollywood.  Almost home…
Point San Luis Lighthouse
1 Lighthouse Rd
Avila Beach, CA 93424
(805) 540-5771
Bill's Takeout
523 N Broadway
Santa Maria, CA 93454
(805) 922-6116
McConnell's Fine Ice Creams
728 State Street
Santa Barbara, California 93101
805.324.4402