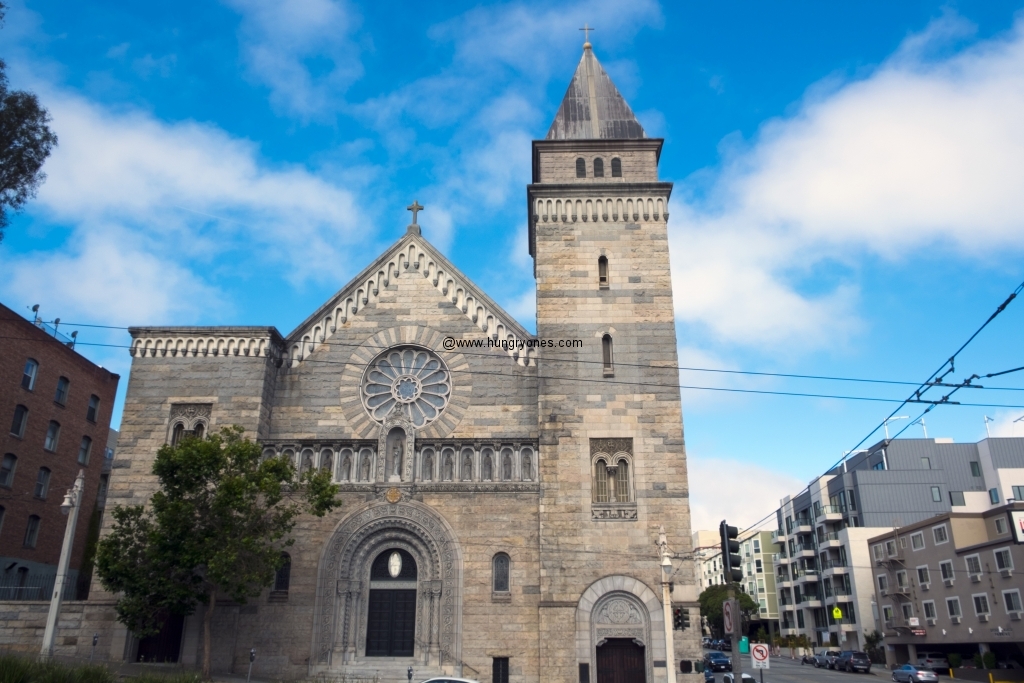 We decided to spend the 4th of July at the San Francisco Botanical Garden.  On the way we were distracted by this beautiful church.  Could not resist taking photos of those weathered bricks…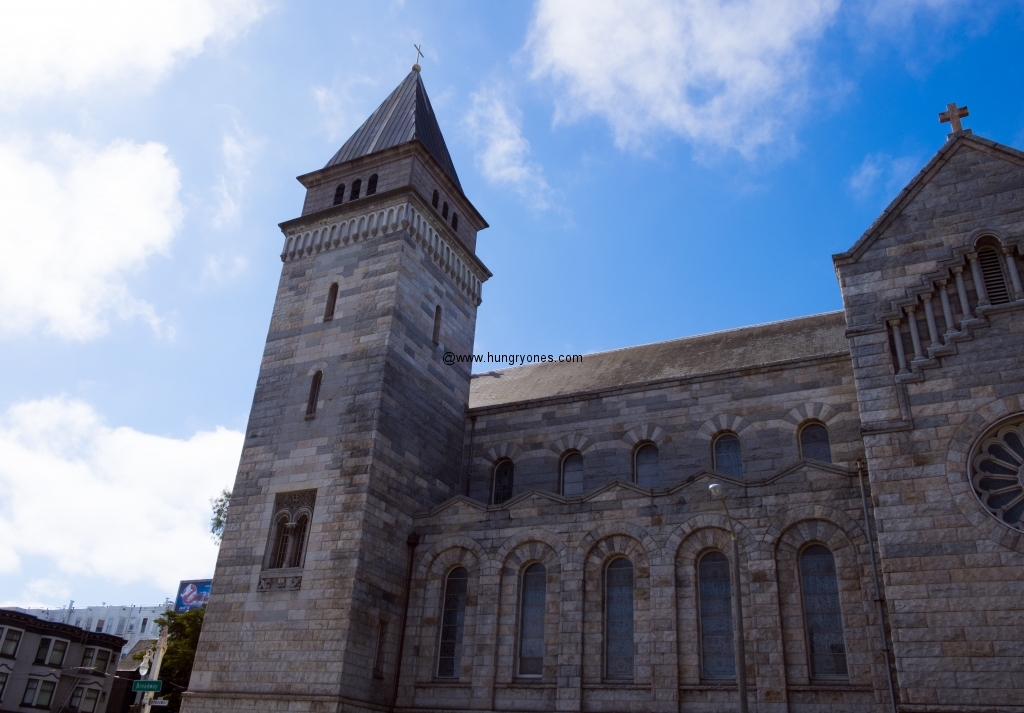 Saint Brigid Church built 1902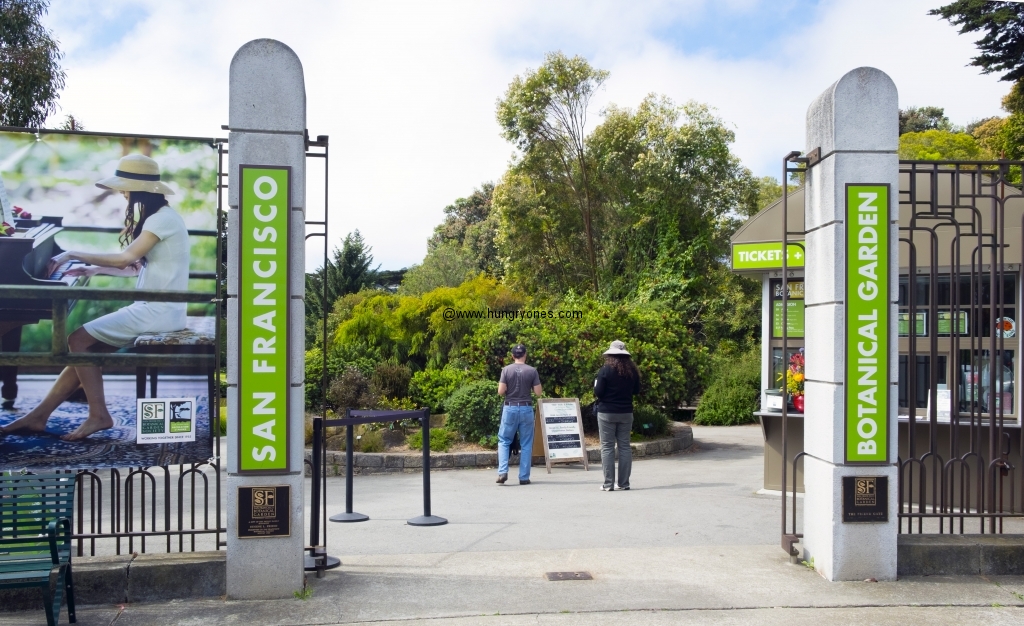 I've walked down many San Francisco streets but this was my first visit to the San Francisco Botanical Garden.  It's the first botanical garden I've been to with redwood trees.  I like how parts of the bark are soft and a bit furry.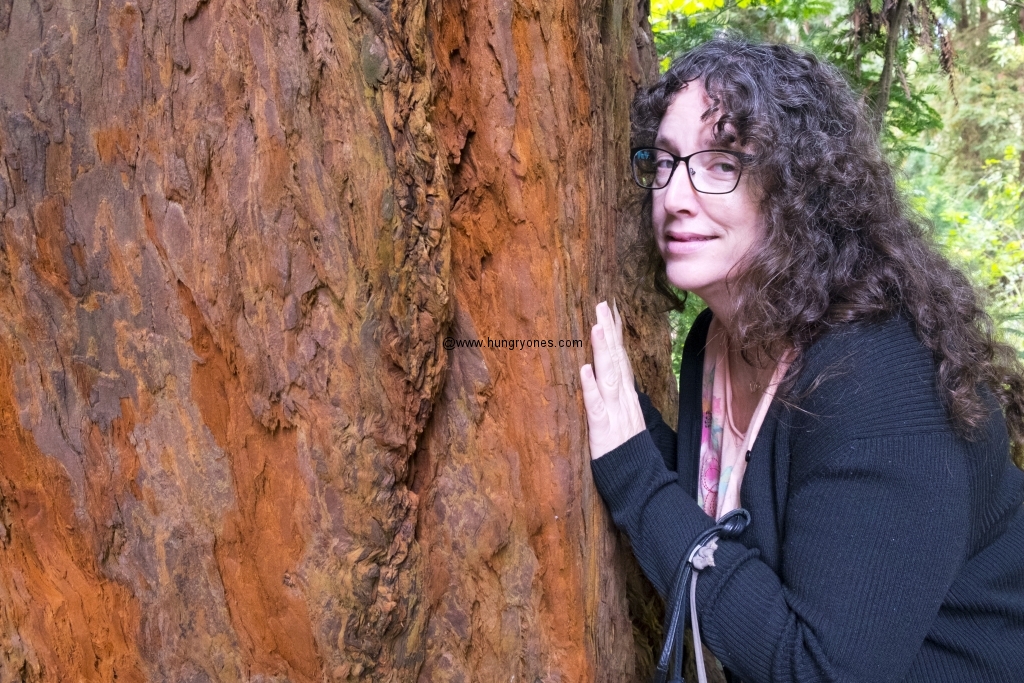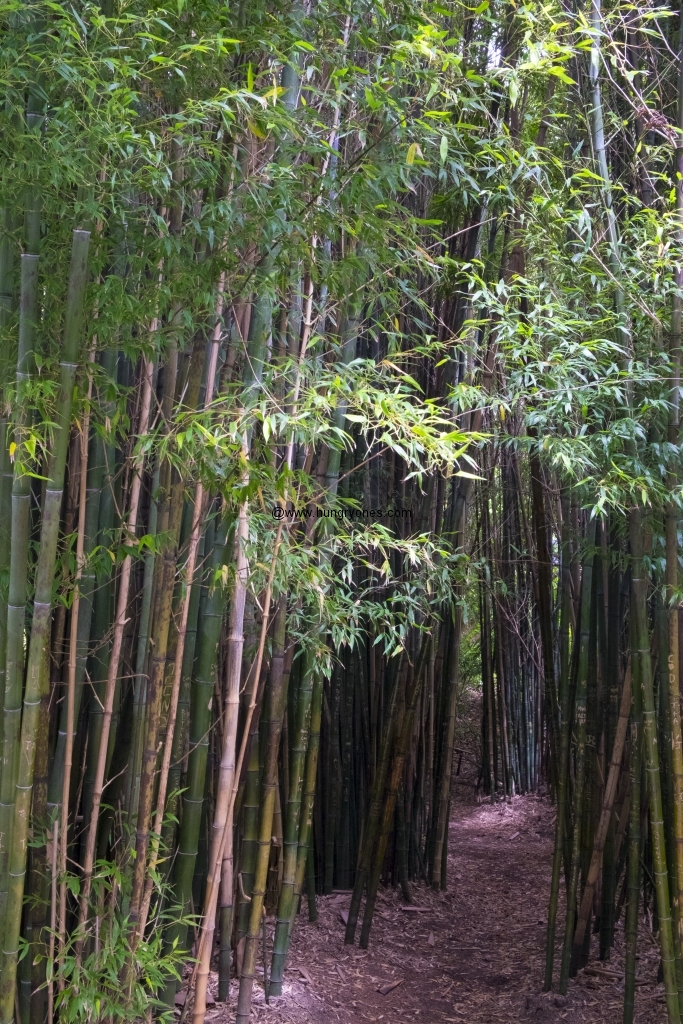 It took hours to walk through the garden and many parts of the world are represented.  I liked the calm of the bamboo forest.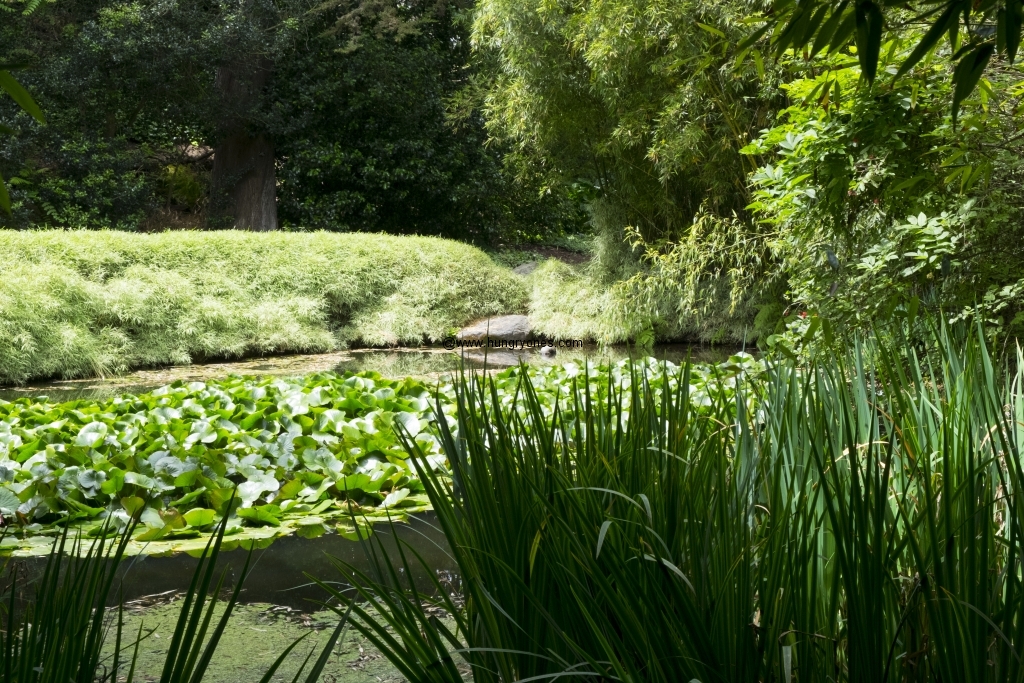 I loved the quiet stillness of this place in the midst of a big city.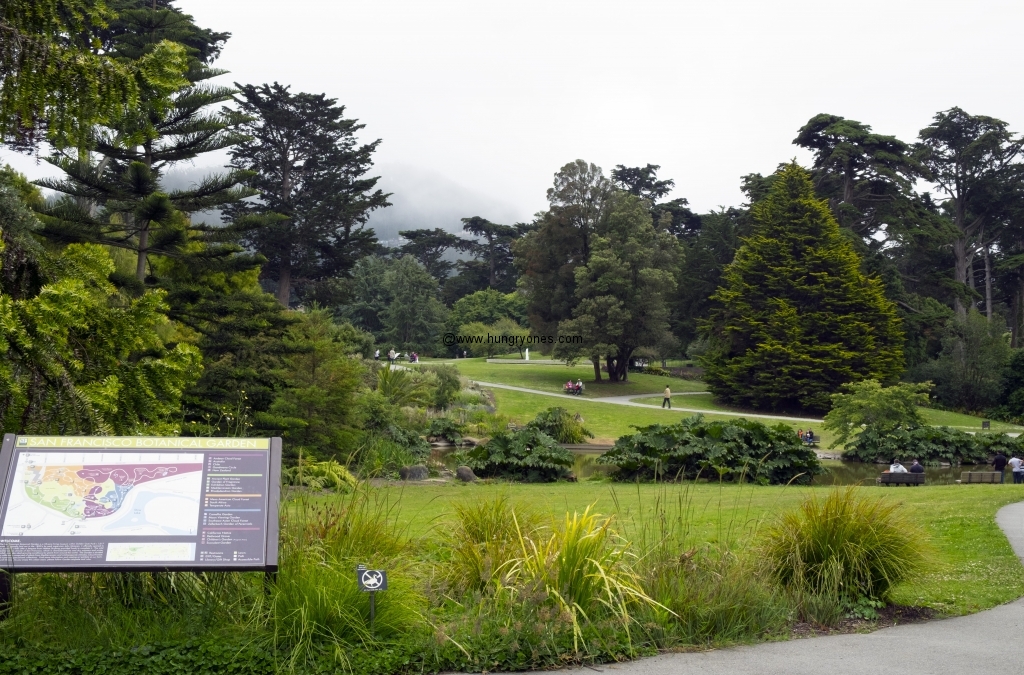 Some of these trees have been here since the beginning in 1926.
Once last look at the lovely trees before heading back to the car.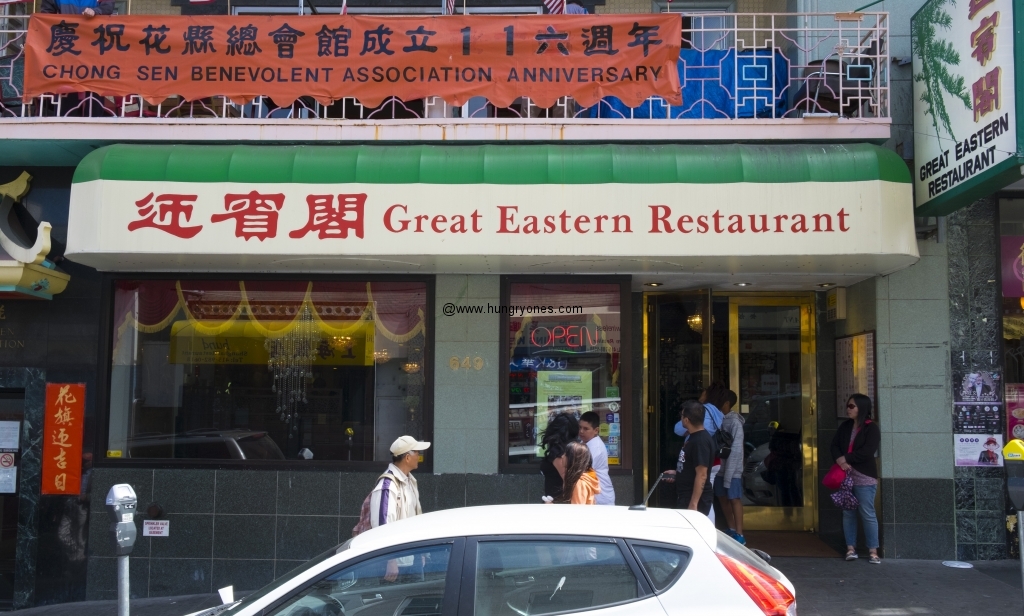 We got to Great Eastern right after they stopped serving dim sum so the huge crowds were gone.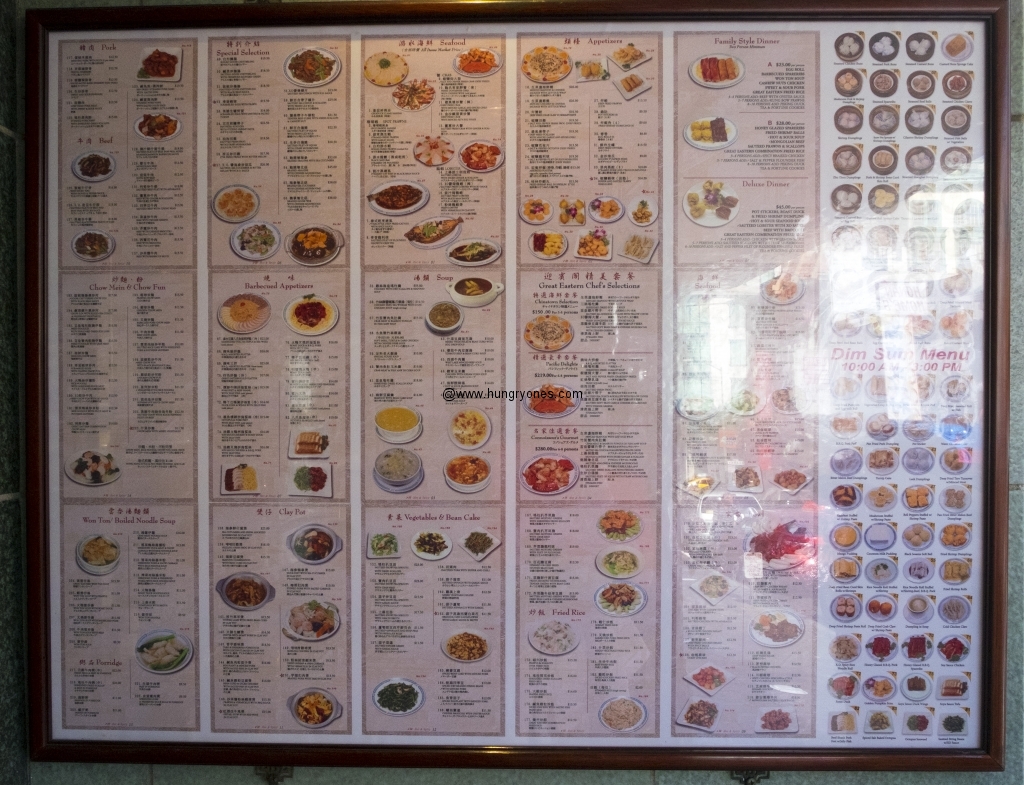 There was still a huge menu to choose from.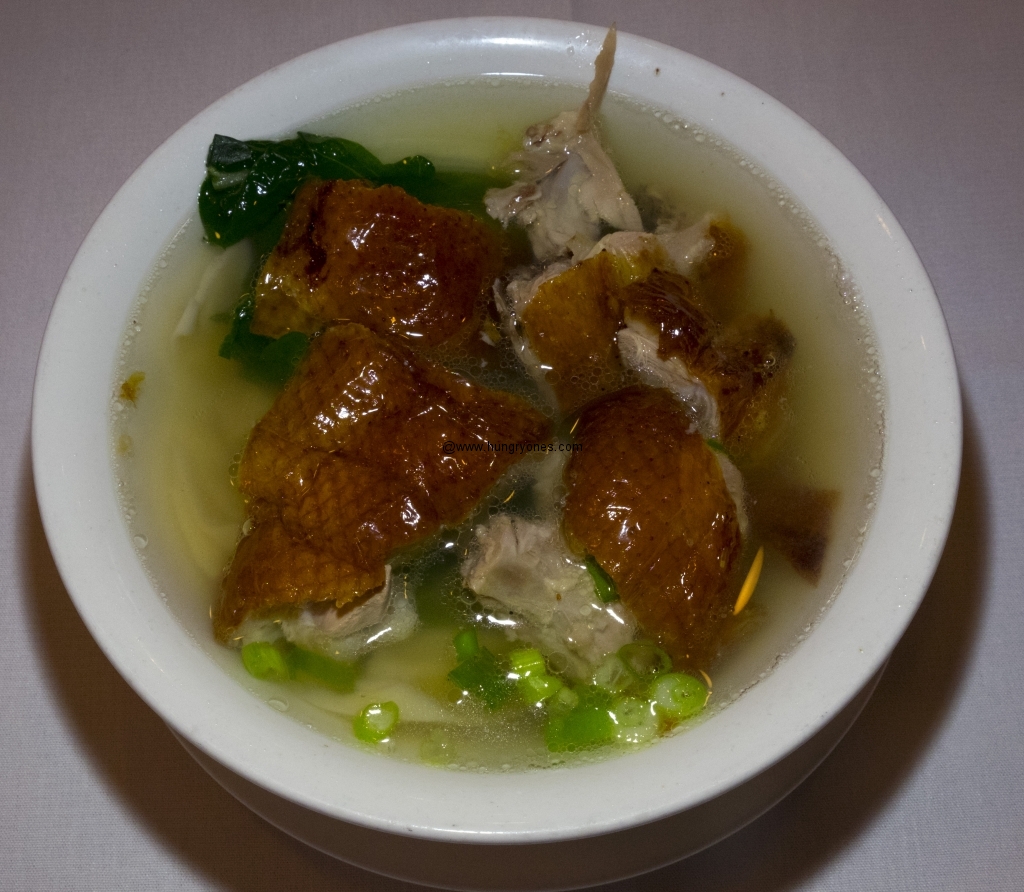 The duck won ton soup is my fav won ton soup dish ever.  Won tons have a ball of pork wrapped in a thin won ton wrapper.  Duck was tender and had delicious 5 star powder flavor.  Broth was incredible with equal parts duck, green onion, and won ton flavor.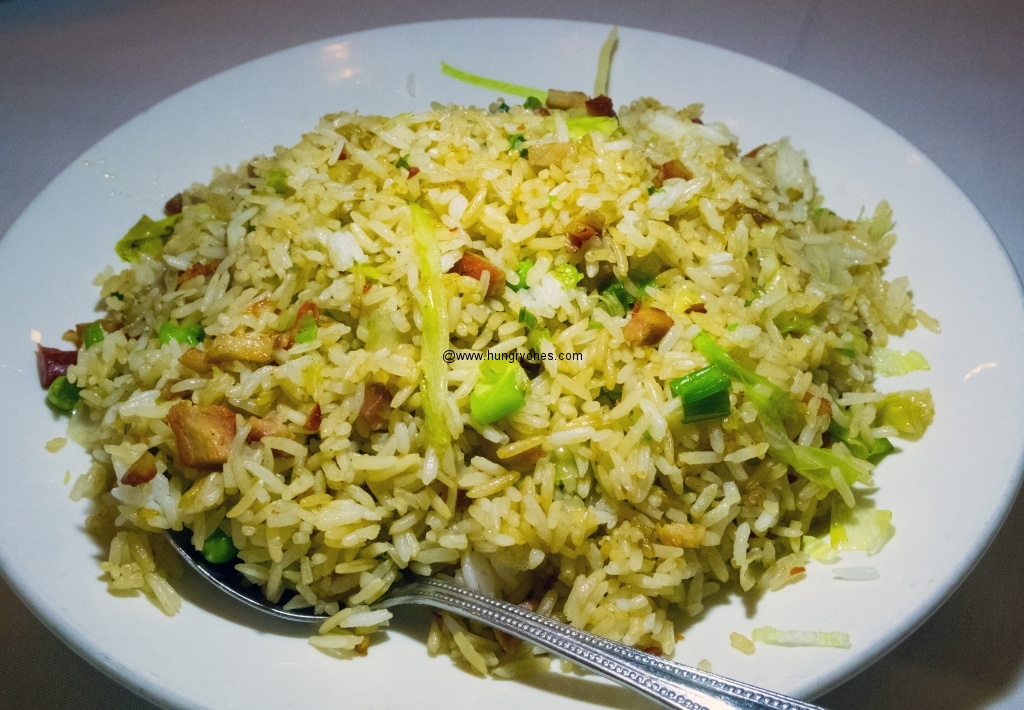 Bbq pork fried rice had a smoky aroma and flavor from their seasoned wok.  Bbq pork was tender and had delicious flavor.  This is my fav spot to get fried rice.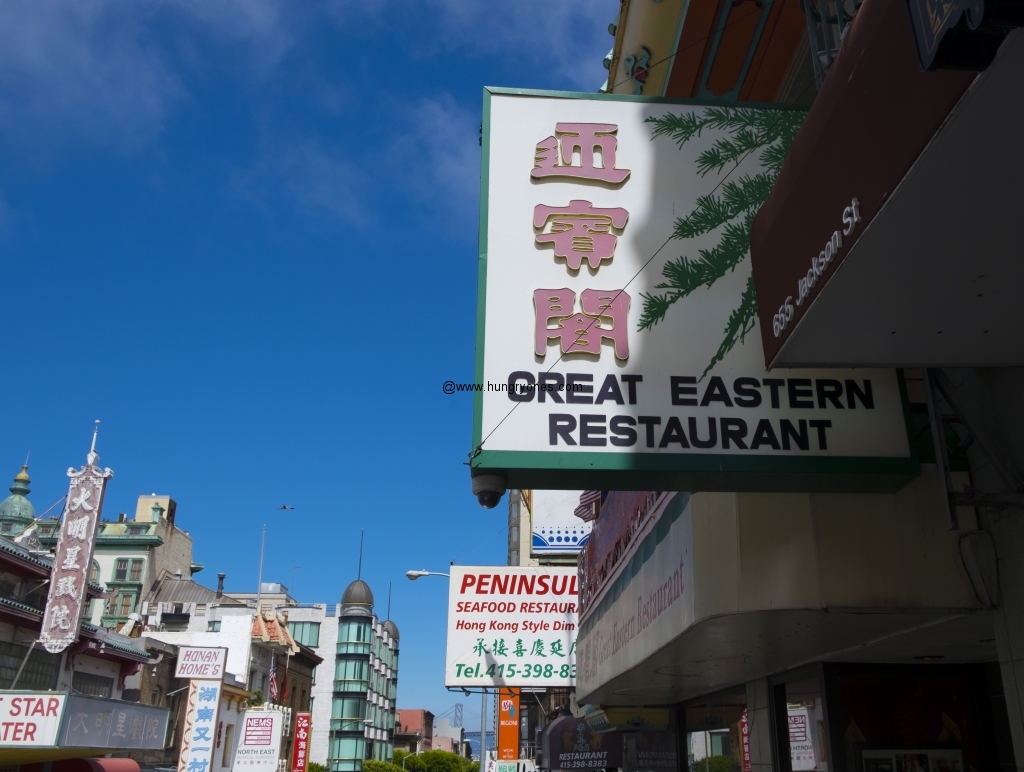 Back out on the Chinatown streets I headed toward Eastern Bakery to get dessert.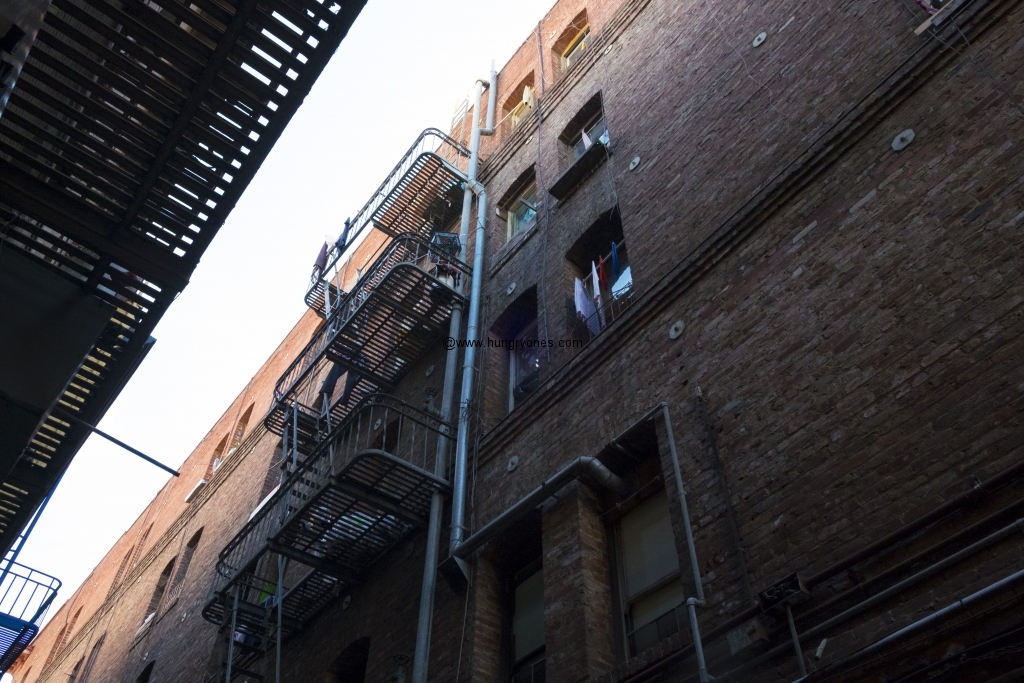 It's fun walking down the narrow alleys.  People dry their laundry outside like my mom taught me.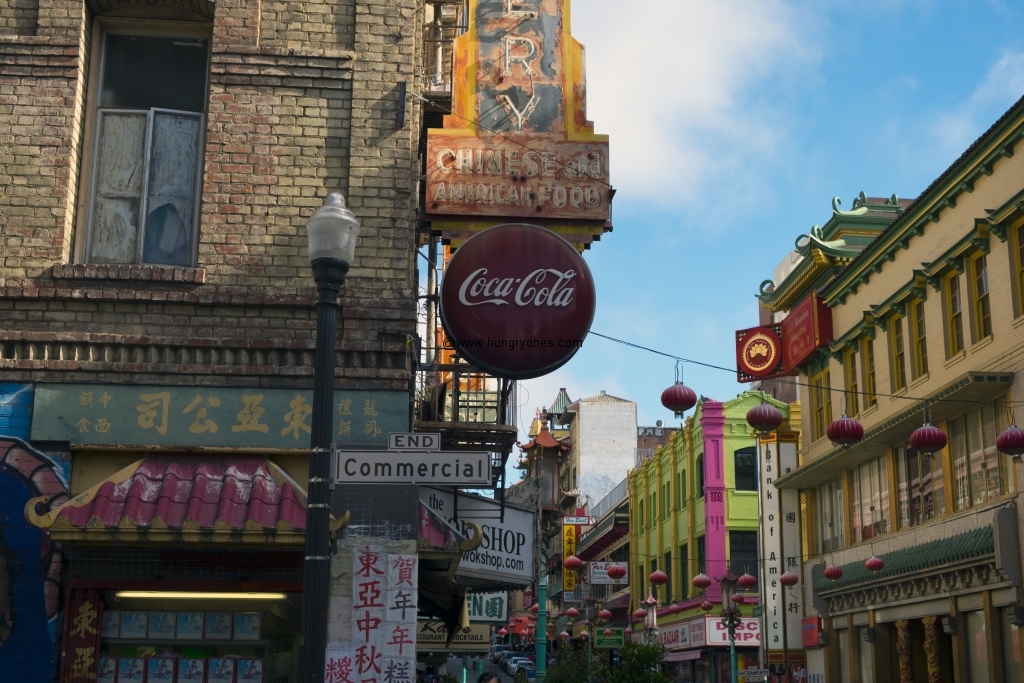 Weathered Eastern Bakery signs.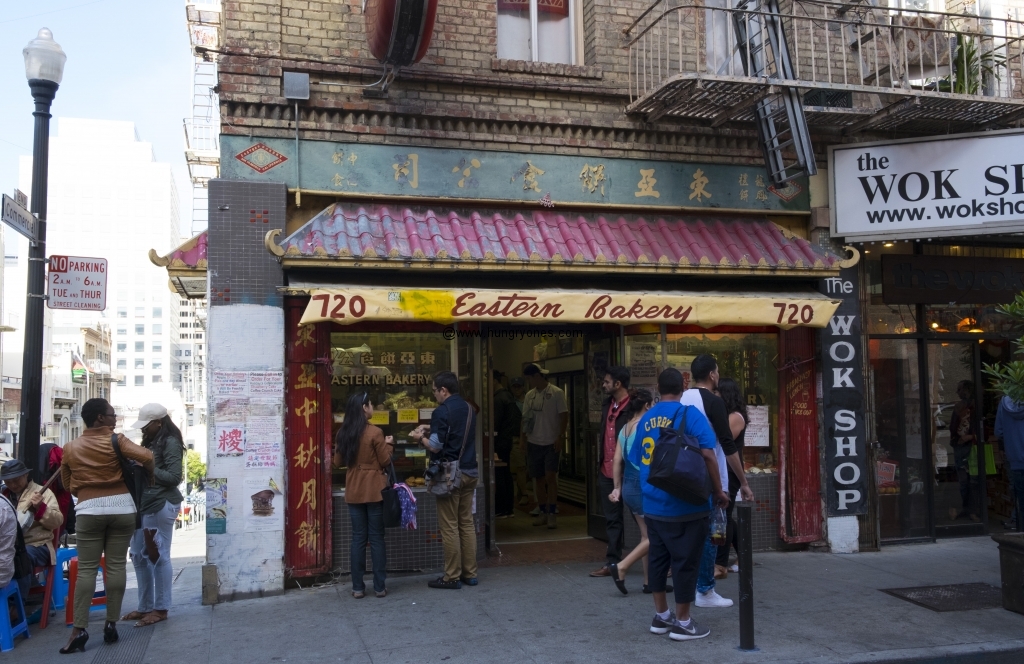 My first mooncake was from Eastern Bakery.  We went to Woo Chee Chong in the early 70's and they had boxes of 4 imported from San Francisco.  Delicious lotus seed mooncakes.  🙂  This is my fav spot in San Francisco to get mooncakes.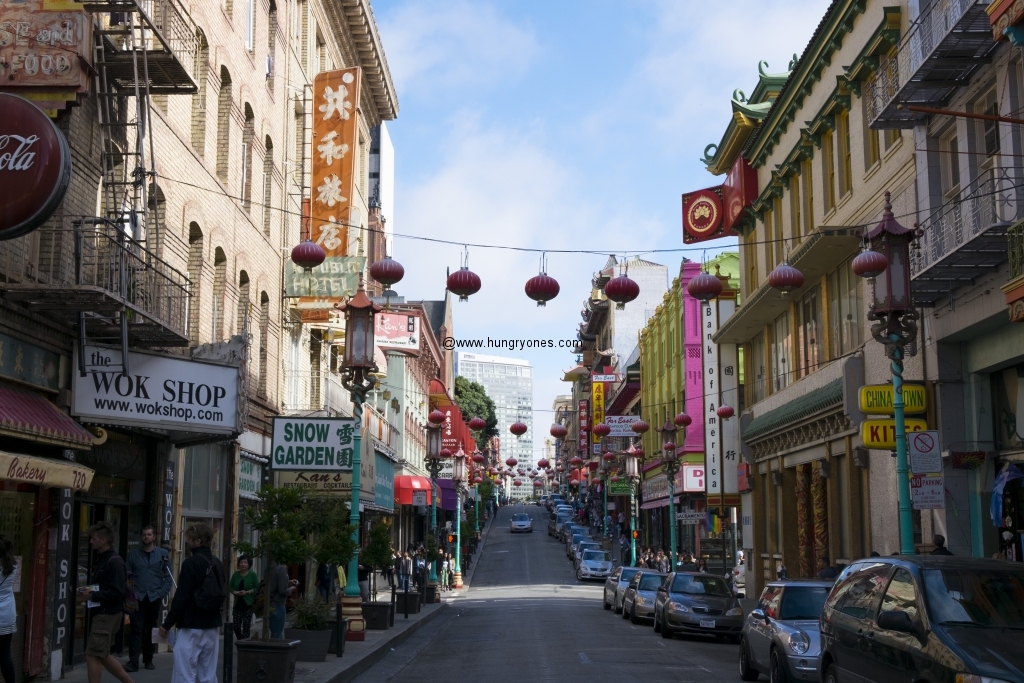 So many little shops to explore in Chinatown.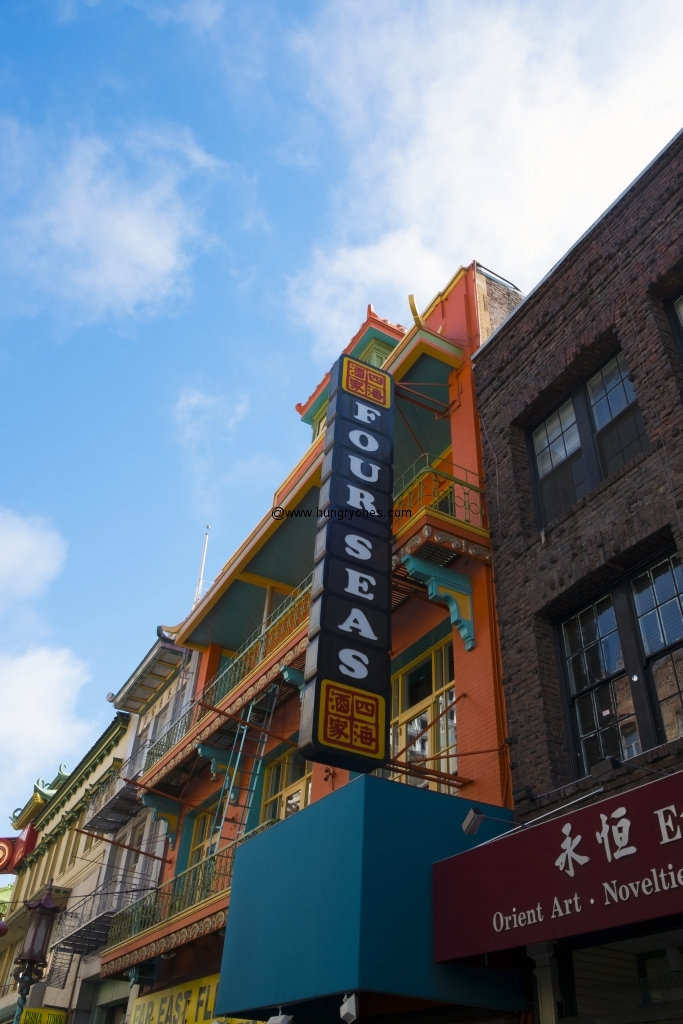 The first time I brought my kid to San Francisco we ate at the Four Seas.  We walked up to the 2nd floor dining room and enjoyed the view of Chinatown below.  The dim sum and the pan fried noodles were very tasty.  Sadly Four Seas has been closed for a few years and a new place is suppose to be replacing it.
http://hoodline.com/2016/04/chinatown-s-eagerly-awaited-mister-jiu-s-to-open-april-12th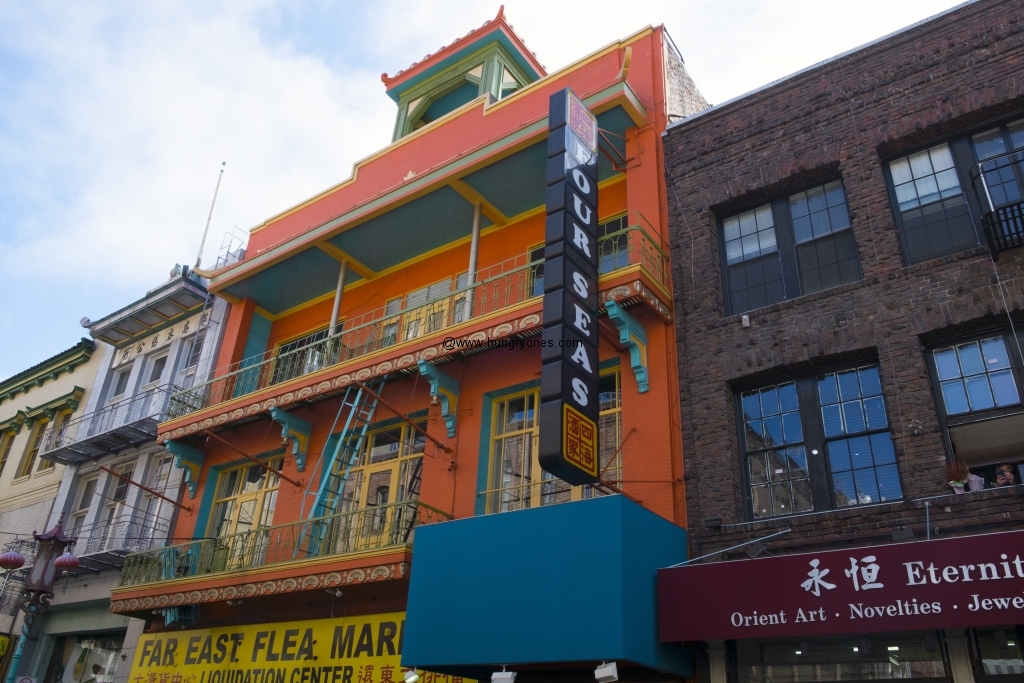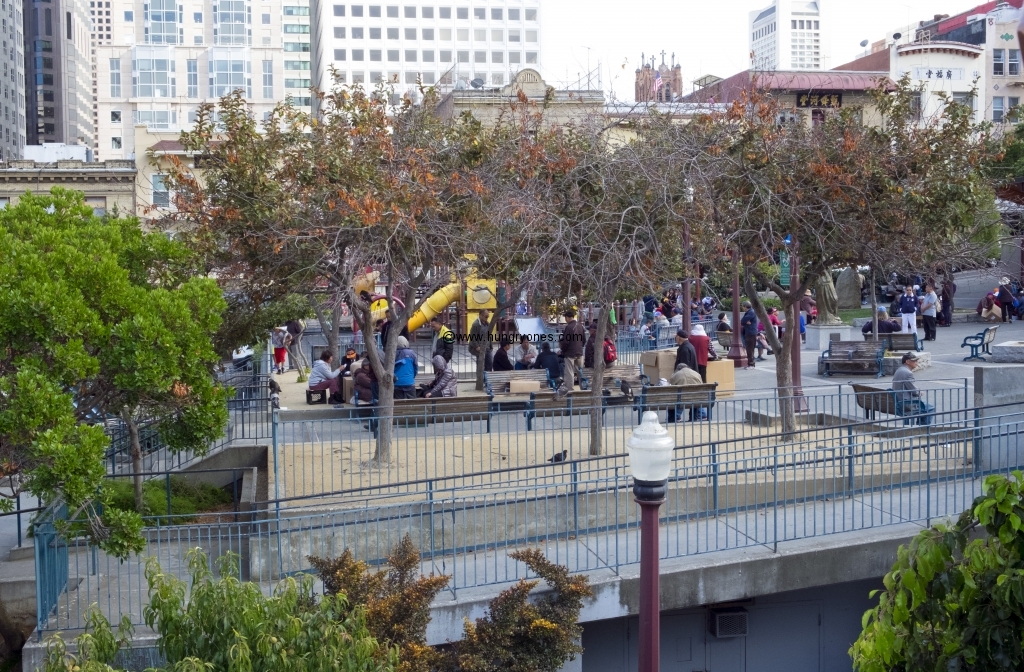 Since we were staying across the street from the Chinese Culture Center we stopped by to take a look.  There is a playground for the kids and lots of benches for the locals to socialize.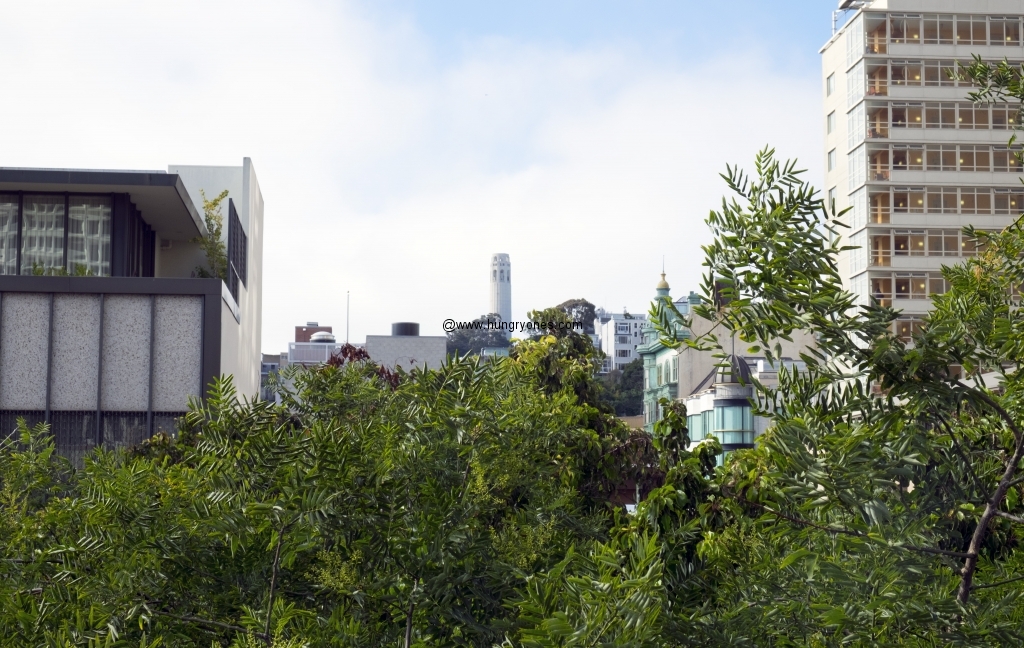 You can see the top of Coit Tower from here.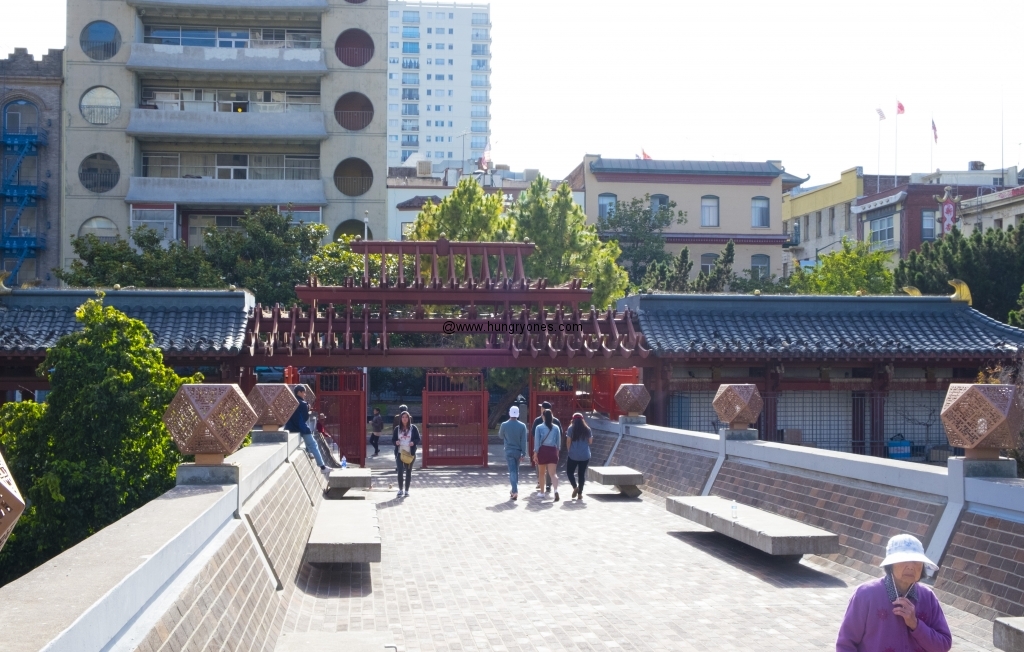 Cool gate they can lock at night and artworks.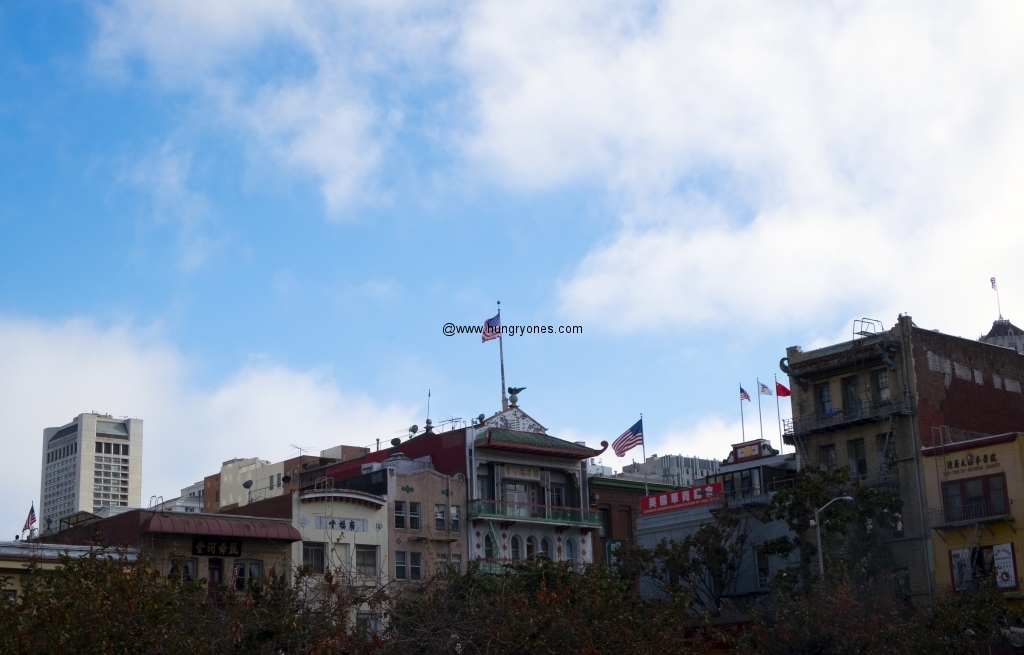 Chinatown is my fav part of San Francisco and I always wanted to know what it was like to like in the middle of it.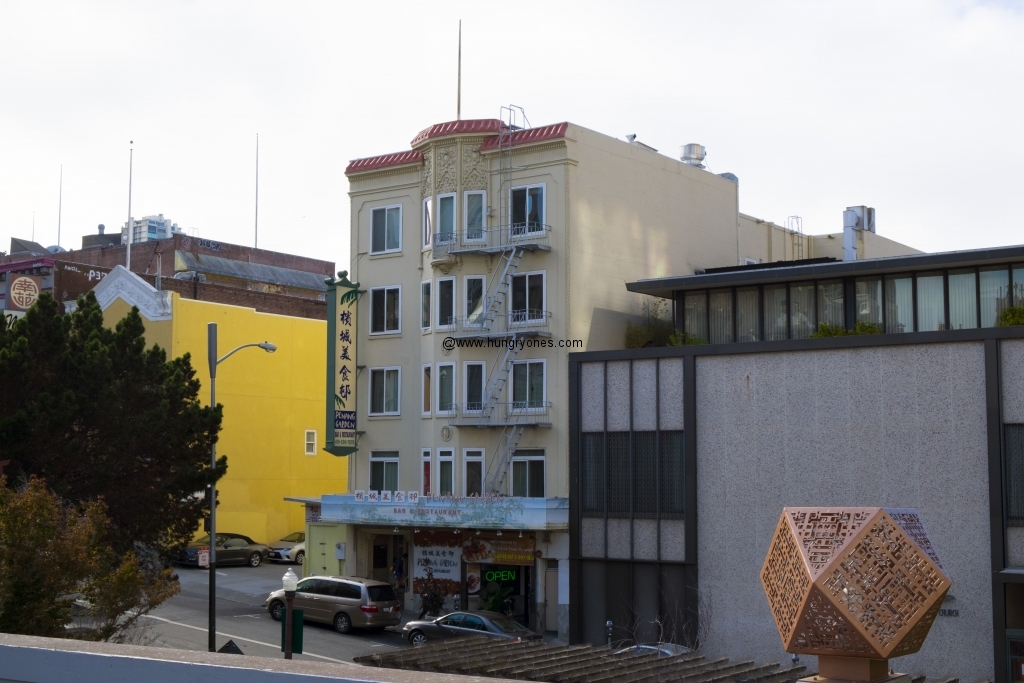 The studio apartment we stayed at which is kind of above a Chinese restaurant.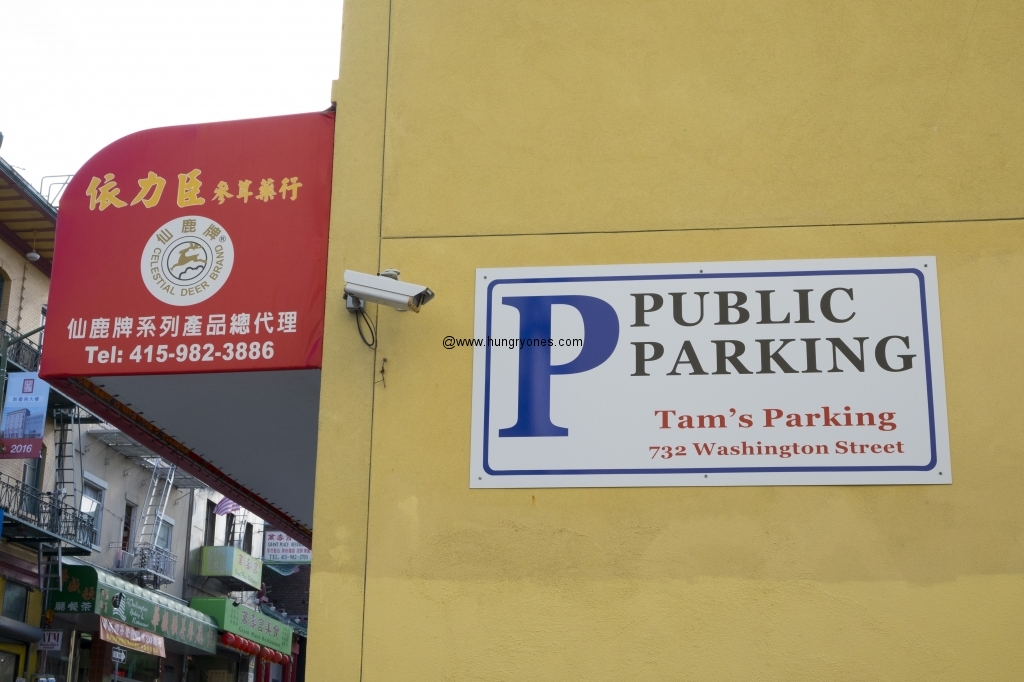 Parking was reasonable at $20/day but there is no security after 8pm.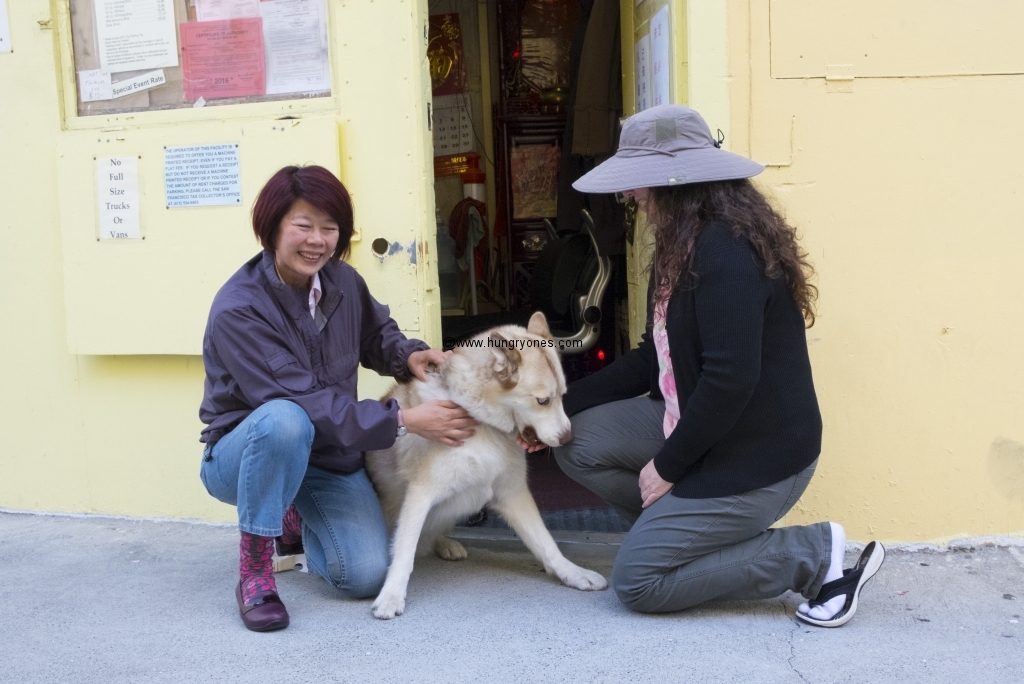 The owners of the parking lot were real nice and so was the dog.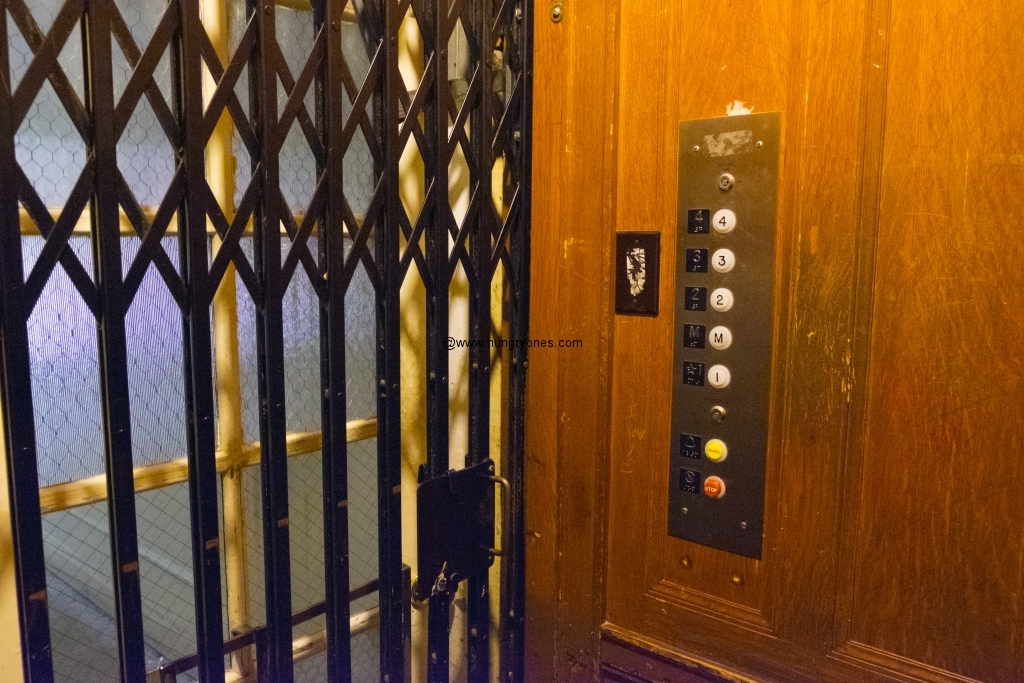 Our studio was in a real old building and had a real old elevator.  The location was awesome as we could walk all around Chinatown.  Building was full of locals and there was a cute little trash chute.  Was quite a different experience versus a modern hotel.
San Francisco Botanical Garden
1199 9th Ave
San Francisco, CA 94122
(415) 661-1316
Great Eastern
649 Jackson St
San Francisco, CA 94133
(415) 986-2500
Eastern Bakery
720 Grant Ave
San Francisco, CA 94108
(415) 982-5157
Chinese Culture Center
750 Kearny St #3
San Francisco, CA 94108