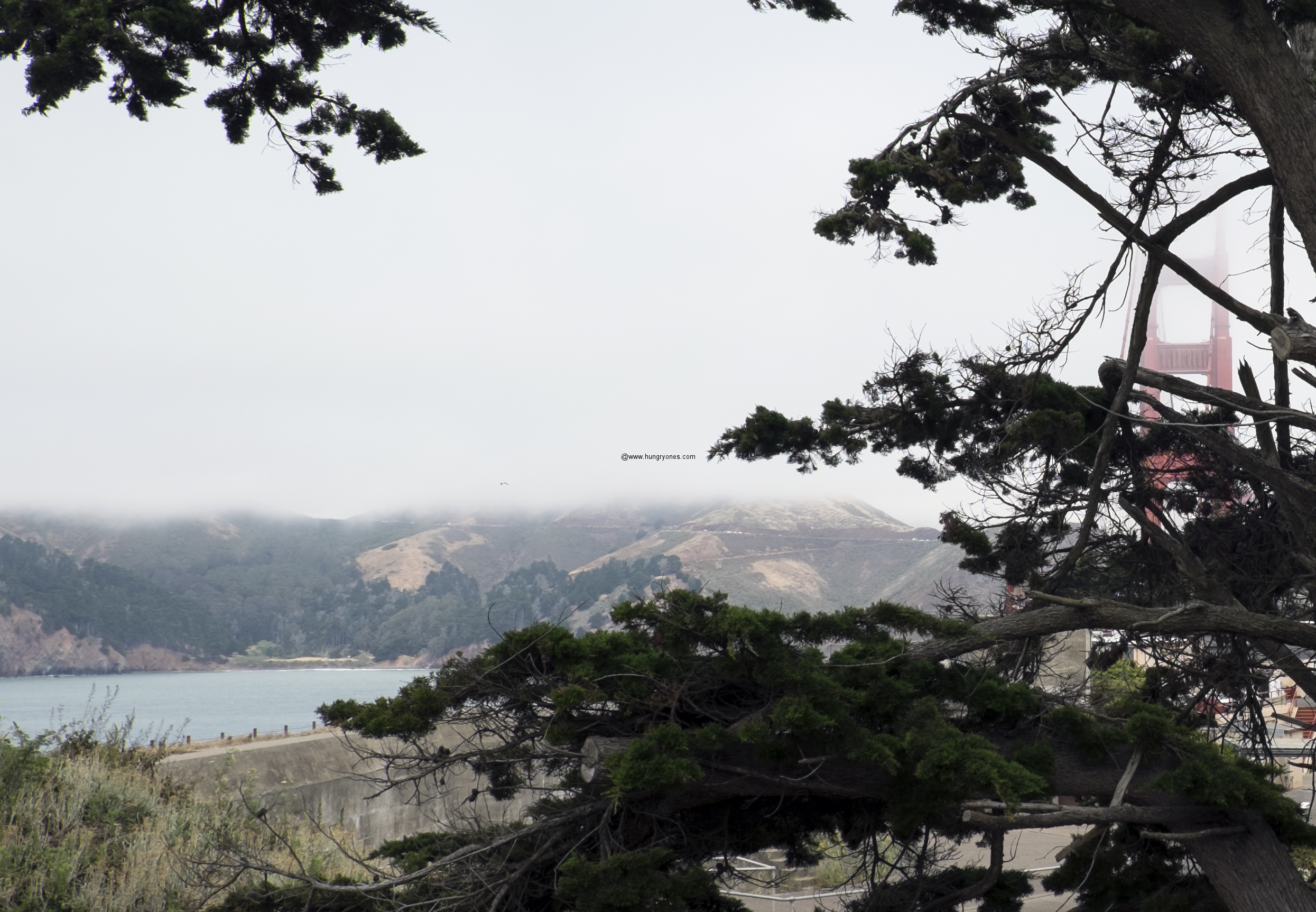 Declared one of the Wonders of the Modern World by the American Society of Civil Engineers.
January 5, 1933    Construction started
May 27, 1937         Opened
746′ Height
8,981′ Length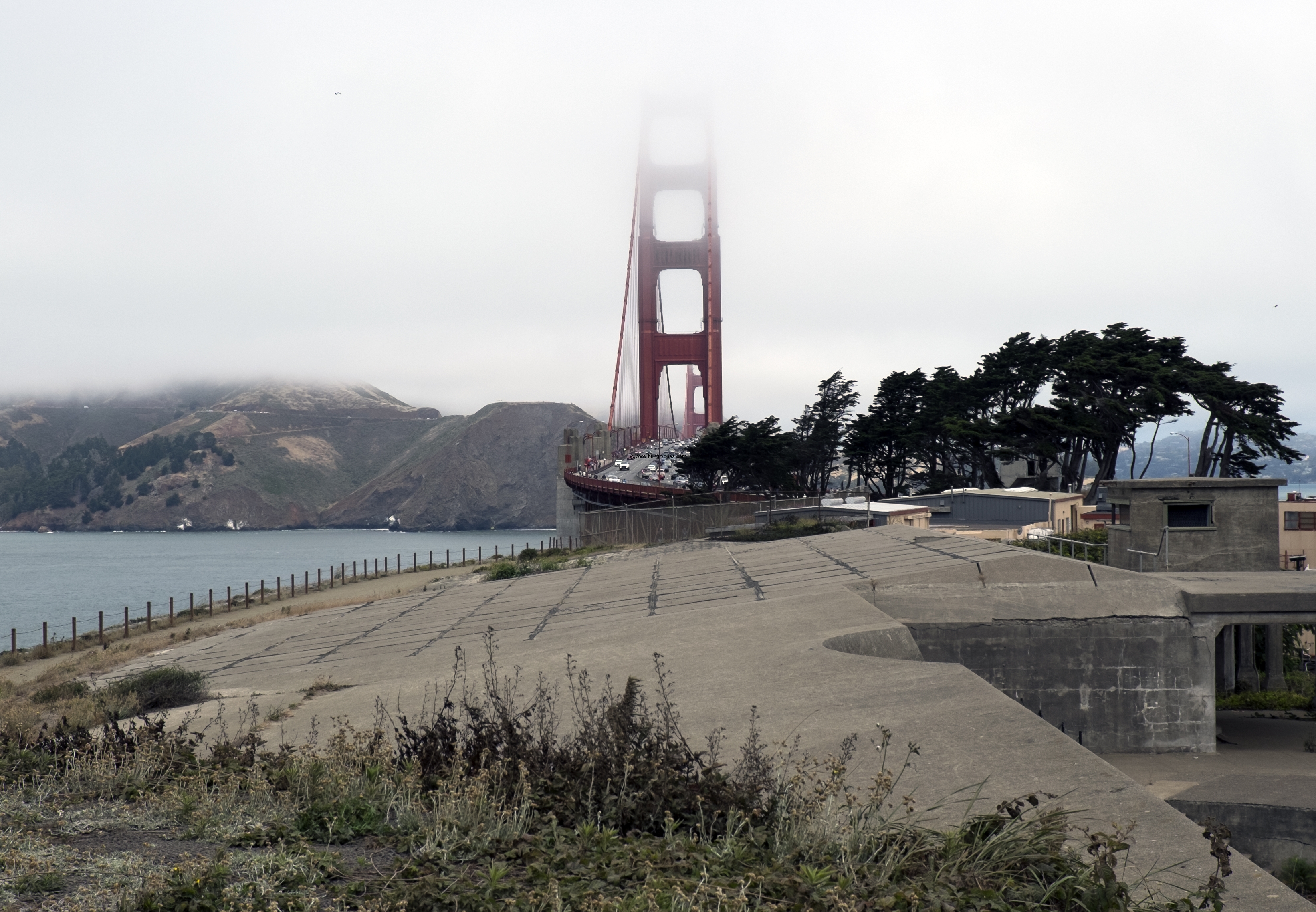 The bridge is maintained by 38 painters who touch up the paintwork where it becomes seriously corroded. What a cool job! You get to be outdoors everyday and climb around all the parts of the bridge nobody else is allowed to.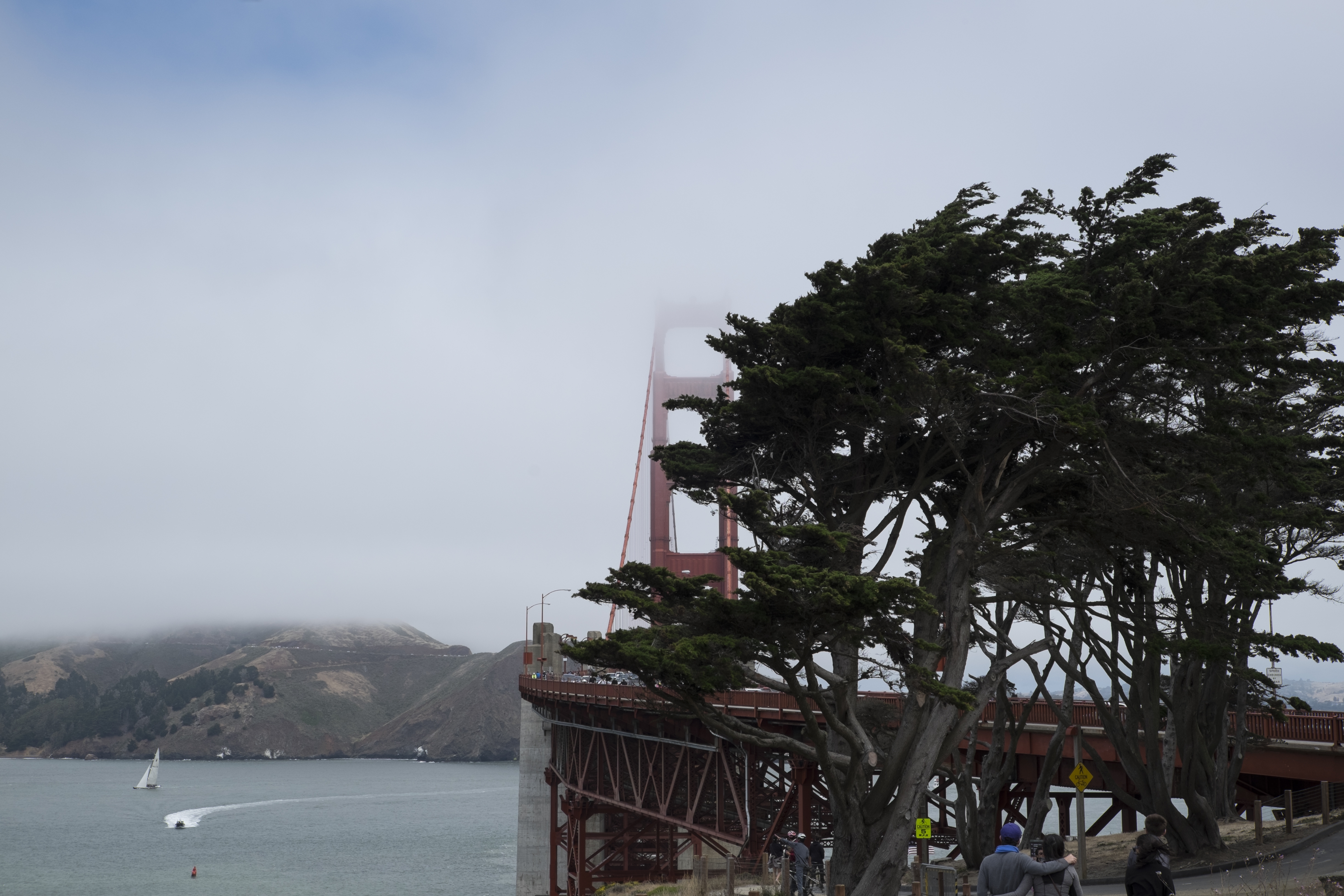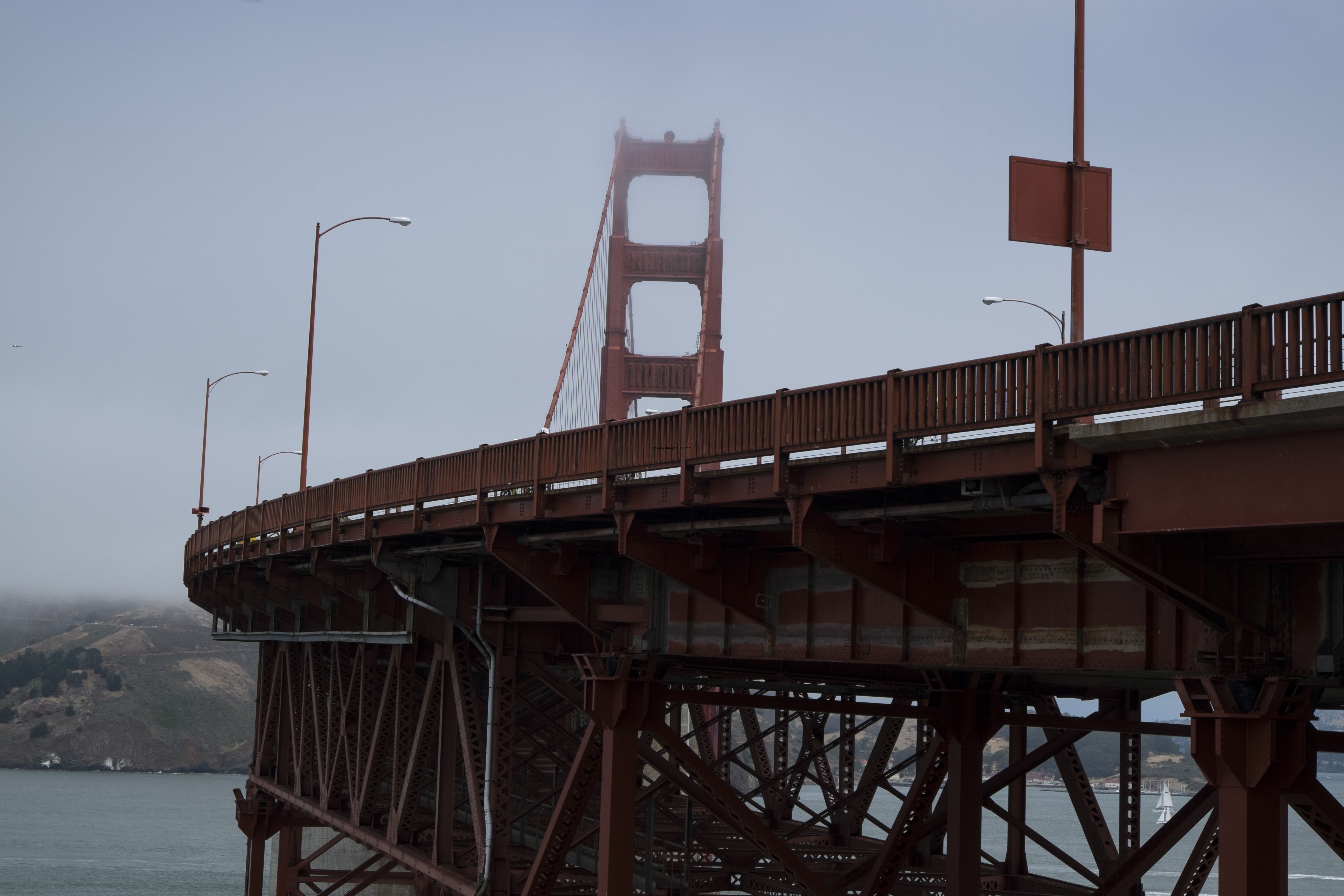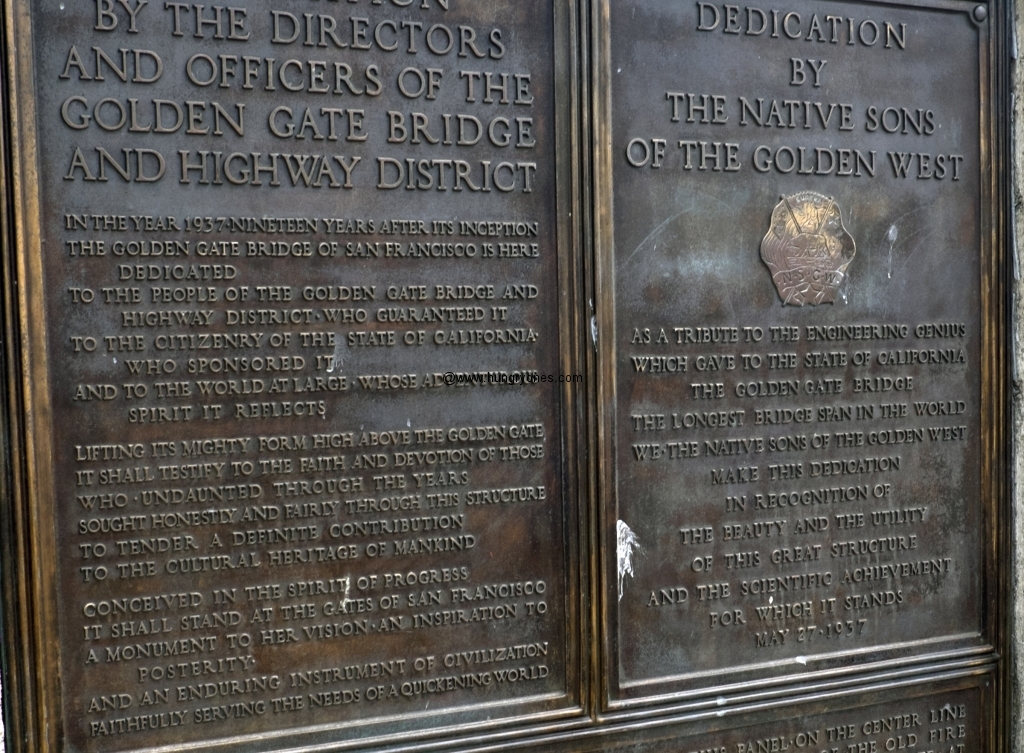 It was a bit overcast with some lingering fog, making the top of the bridge look mysterious. The wind was brisk, the walk helped to warm us up. I was glad for my hat as it covered my ears and kept them toasty warm.
Parking, well we got lucky and found a spot relatively close by. There is a self service parking station in the lot, after you pay it spits out your parking pass to display inside your front windshield.
The views make the whole trip well worth it, as even on an overcast day the Golden Gate does not disappoint. It inspires, evokes a beautiful serenity within.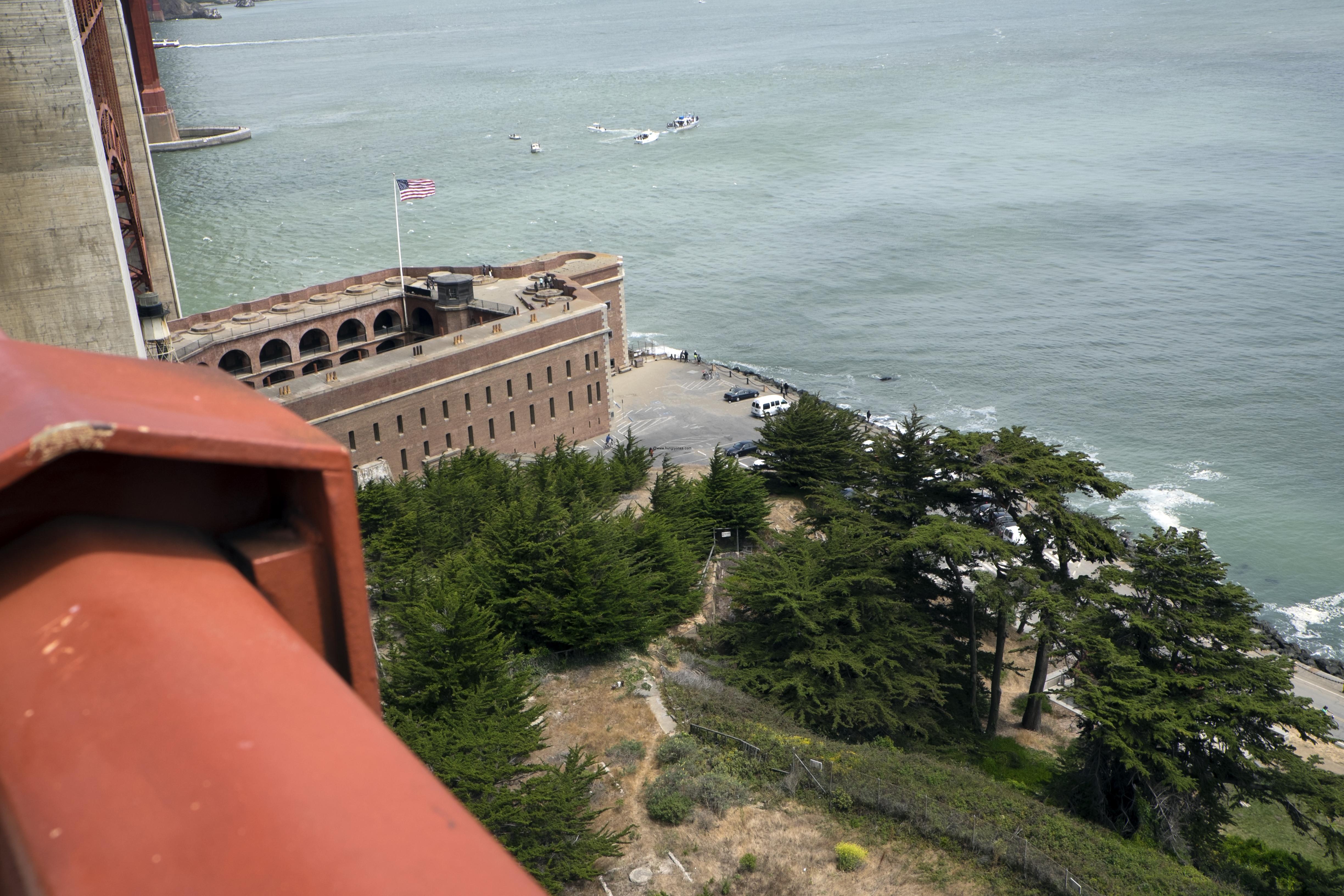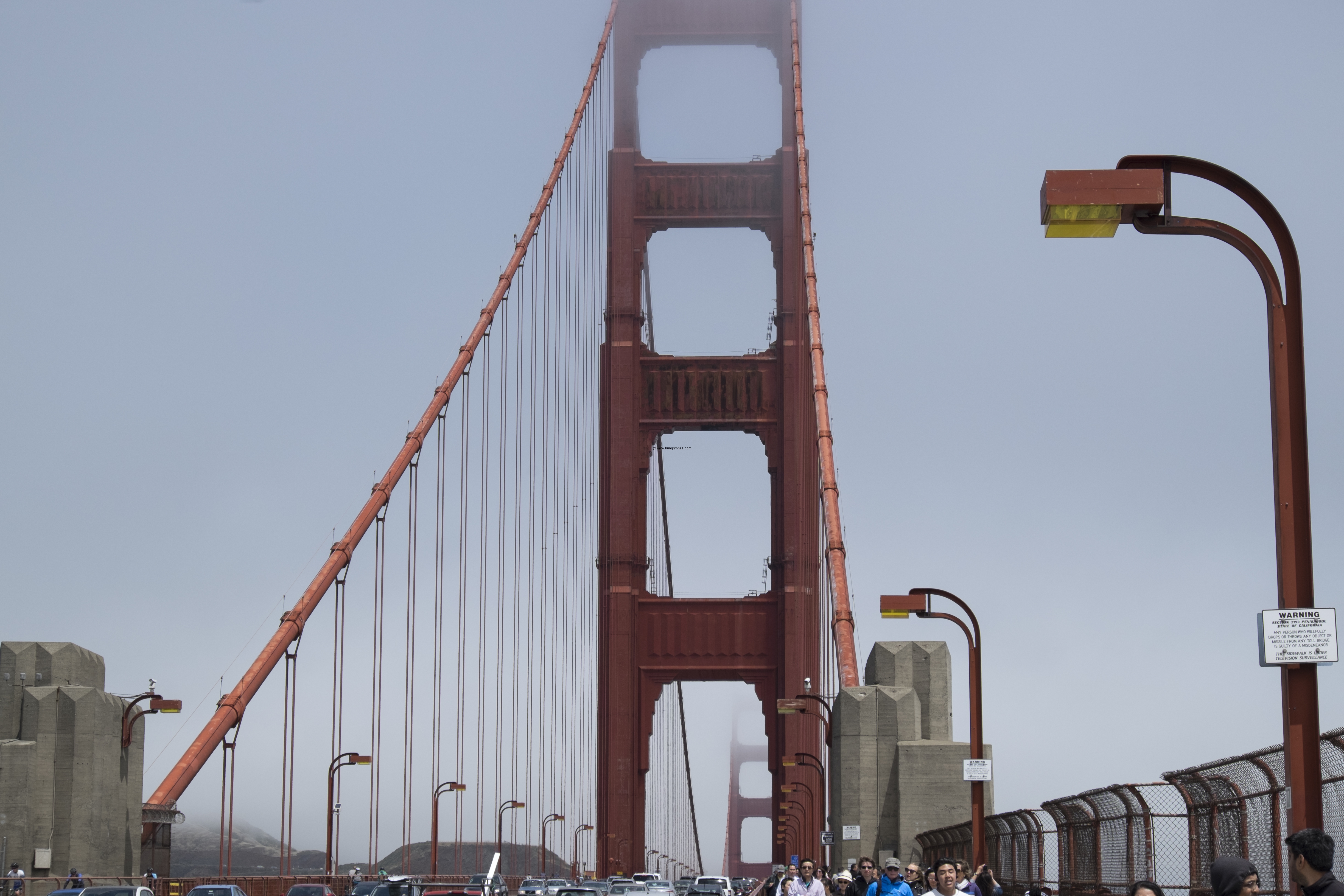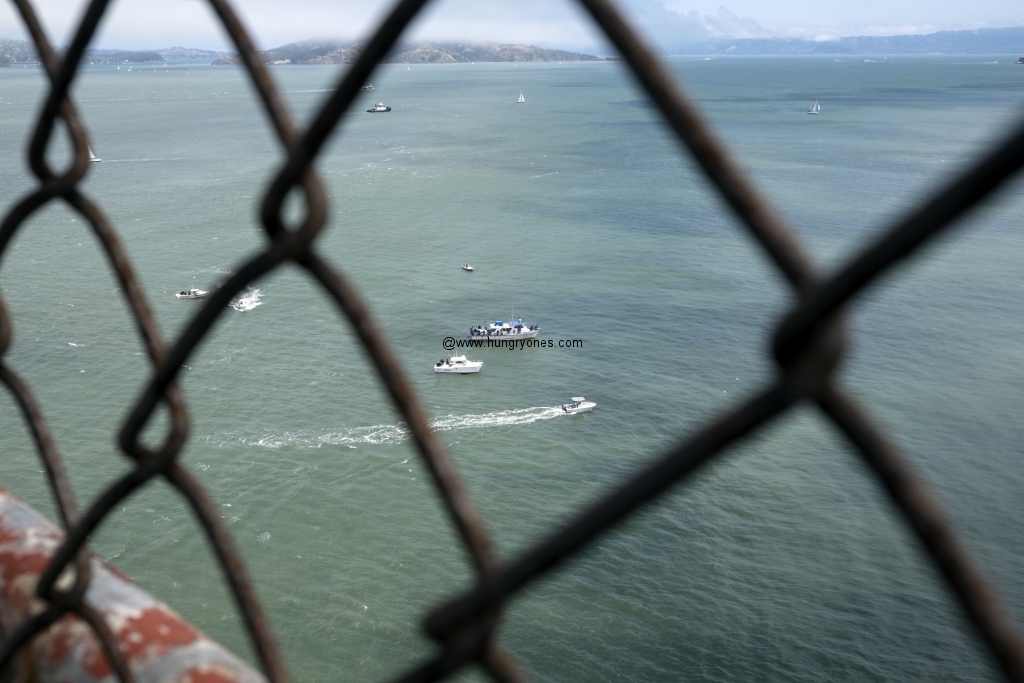 On September 5th, 2014, black-tailed deer made their way across the Golden Gate Bridge during the evening commute. Traffic stopped in both directions while the deer made their way from San Francisco to Marin County. Love this video!
Watch a video; http://goldengatebridge.org/research/funhppngs.php