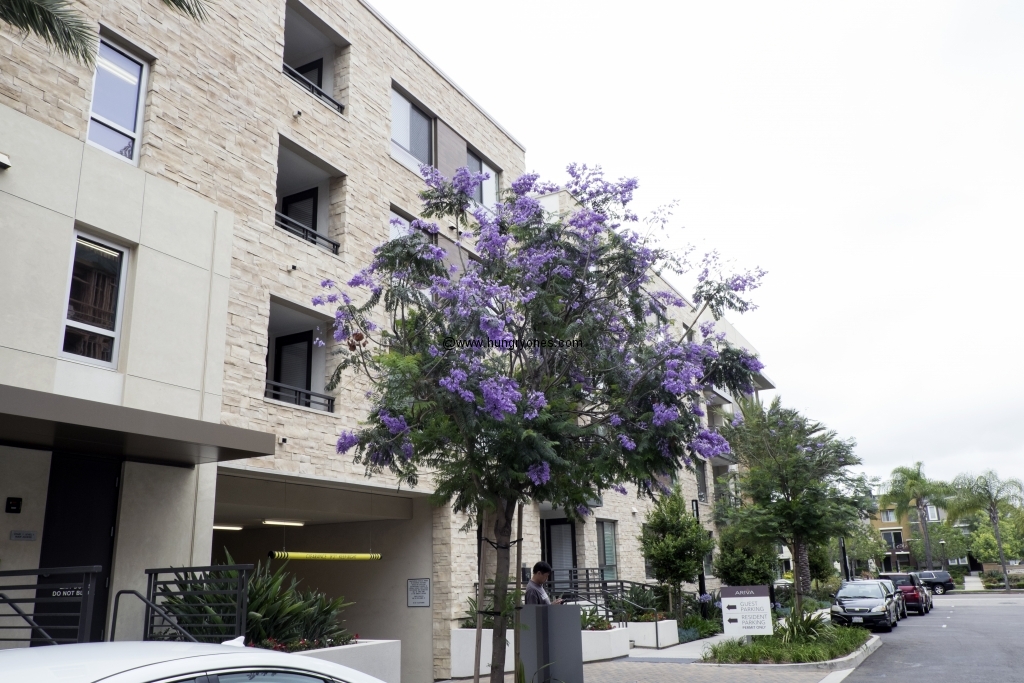 Driving up to the building it feels more like an upscale Hotel than an apartment complex.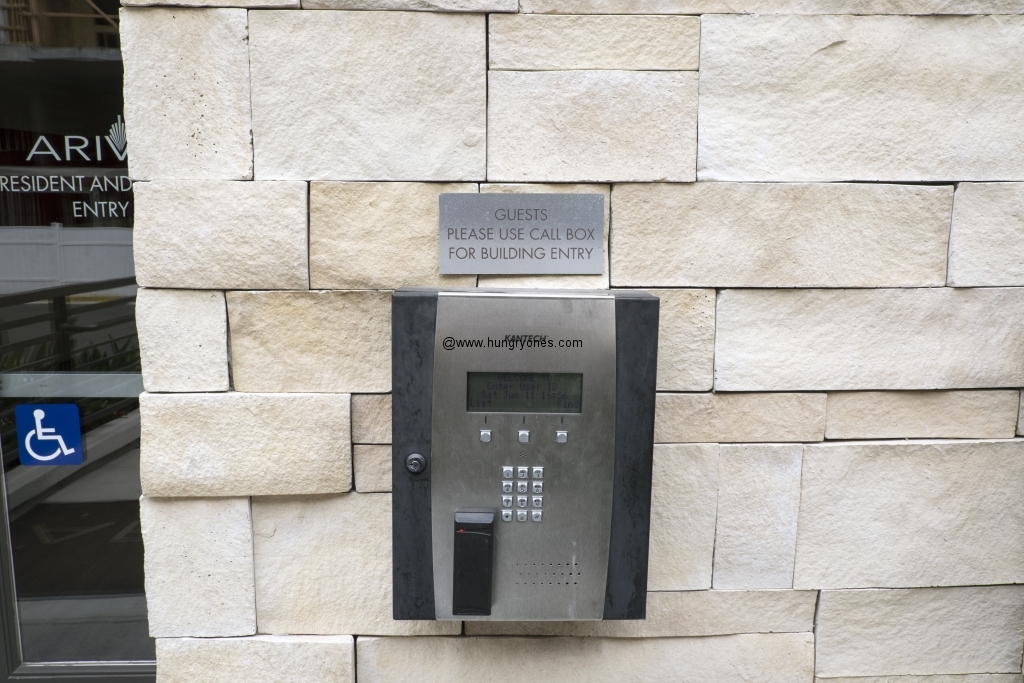 Right next door you get to see the new addition in its construction phase. Secretly I was hoping to get a tour of this building, wearing a hard hat of course, but I'm sure insurance has different opinions of that thought.
Walking into the Yelp event (held by poolside) we were greeted by Sandra and given pens and clever questionnaires to fill out. Once we filled them out we received some really nice Yelp swag; coffee mug, reusable grocery bag, notebook and make some new friends along the way.
Greeted by Brad sporting a handsome ball cap, the talented guitar playing singer, a buffet of delicious Italian food (Maurizio Trattoria Italiana) an open bar offering beer and wine, effervescent ladies from the Avenue 5 Residential Management team, the gregarious owner answering all of my silly questions, Cory giving us an informative royal tour all made this event very special and memorable.
It's obvious to see this team of Owner's and Management collaborate on a continual basis to make this property stand out above the rest. The architecture of the building evokes community throughout the complex. Love the large open space of Centrum Park, how all the Residents front doors face each other, I especially admire how the patios surround the pool area in a U shape and the Park area in a rectangle shape, again facing each other. Makes for a perfect plan to socialize and make lasting friendships.
The Amenities are virtually endless and equally awe inspiring. It's seems so hard to find a place that will accept your dog, Ariva does welcome dogs and furry friends! Woo Hoo! And they have added a dog run and paw wash station, so thoughtful.
So if your in the market to find a place that will spoil you, treat you like a treasured best friend and find a new home then Ariva will exceed your expectations.