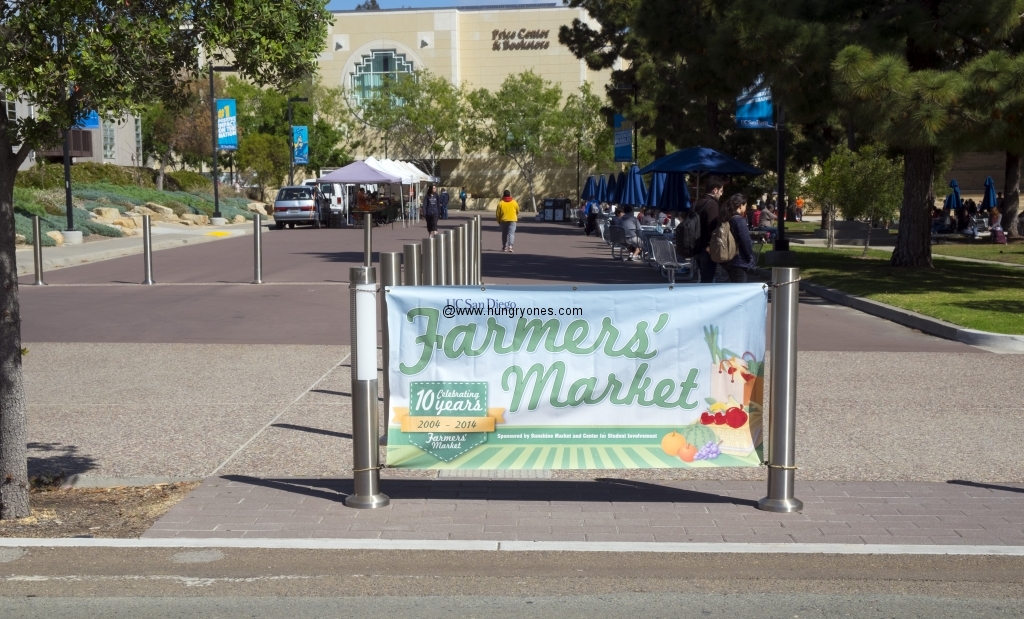 UCSD.  Place was like a small town back in the 80's.  Main food choices were the Pub or one of the cafeterias.  Then in 1989 the Price Center was completed at fast food chains invaded.  UCSD Farmers Market started up in 2004.  Held every Tuesday from 10-2pm.  I went every Tuesday to write up this post.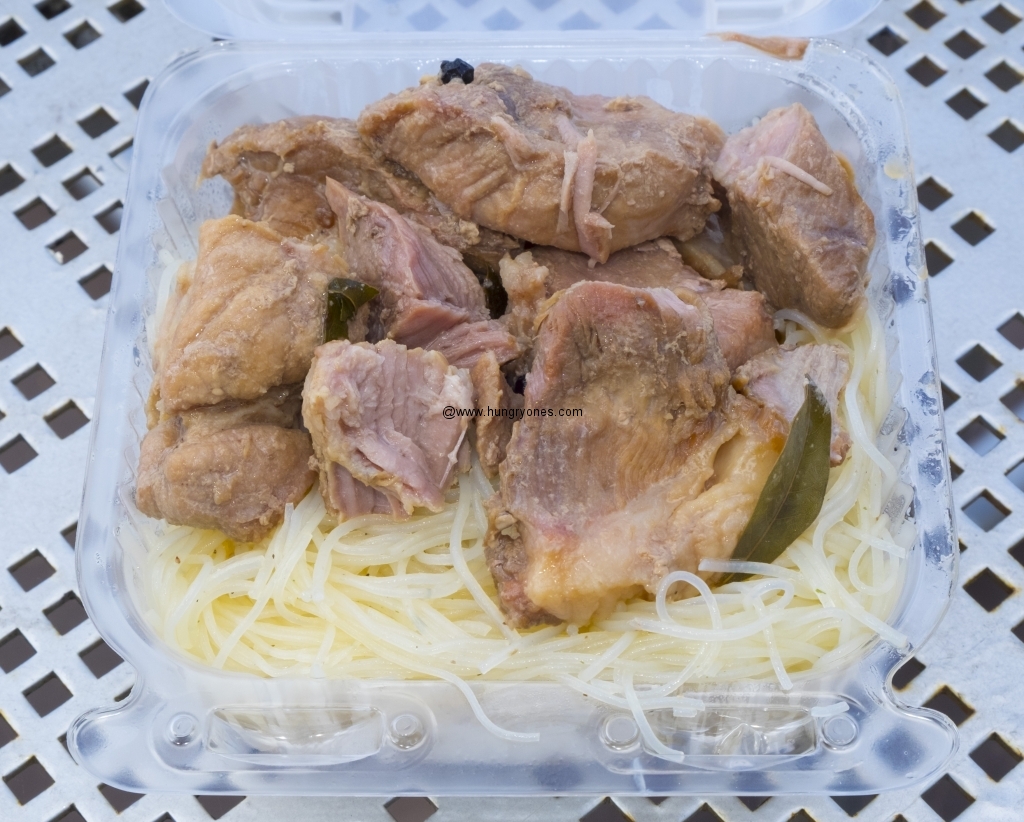 I stared with the Pilipino place.  Pork adobo with pancit combo for $6.  Pork adobo had a nice mild flavor and the pork was melt in your mouth tender.  The pancit also had a nice mild seasoning.  I would have preferred it with some chicken and veggies mixed in as that's what I'm use to.  Pretty good but it's not gonna keep me away from my Mira Mesa favorites.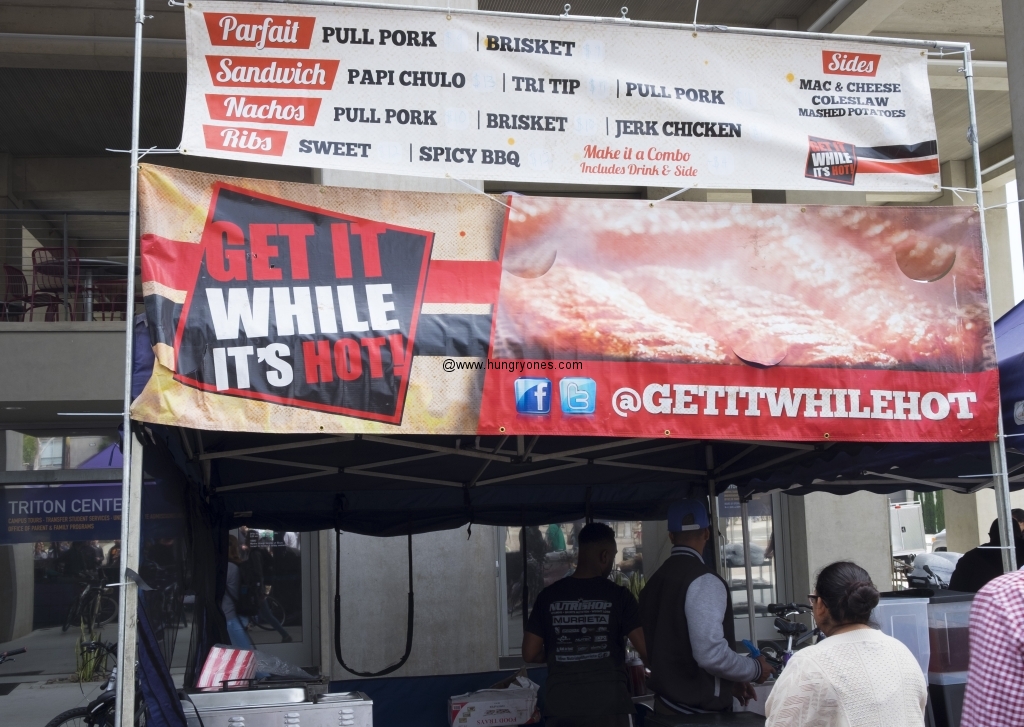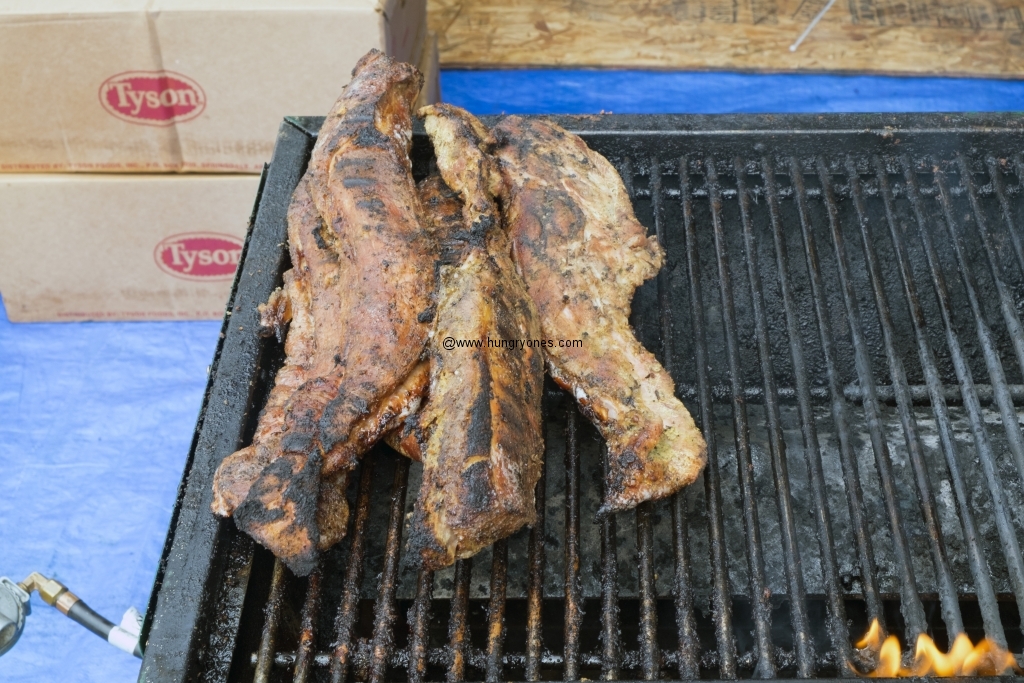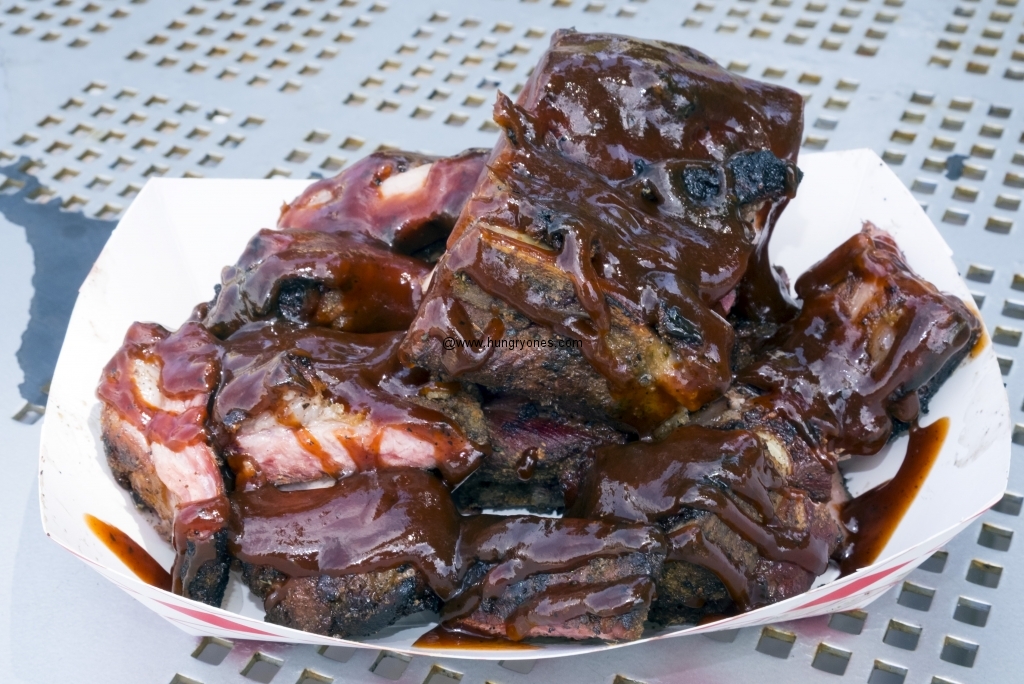 Get it While it's Hot bbq. Tried a rack of ribs for $12.99.  Pork ribs were grilled.  Nice char on the meat from the gas grill.  Sauce which had a bit of spice and sweetness was good.  The end pieces were overcooked though and were hard and chewy.  Talked to the owner a bit and found out he was looking to open a restaurant in Murietta.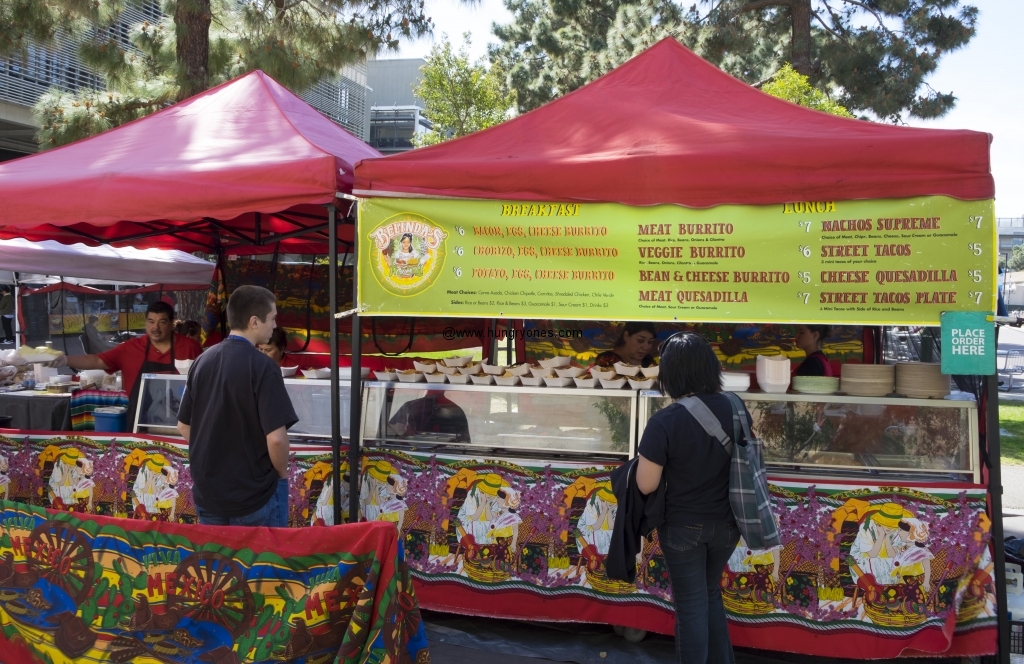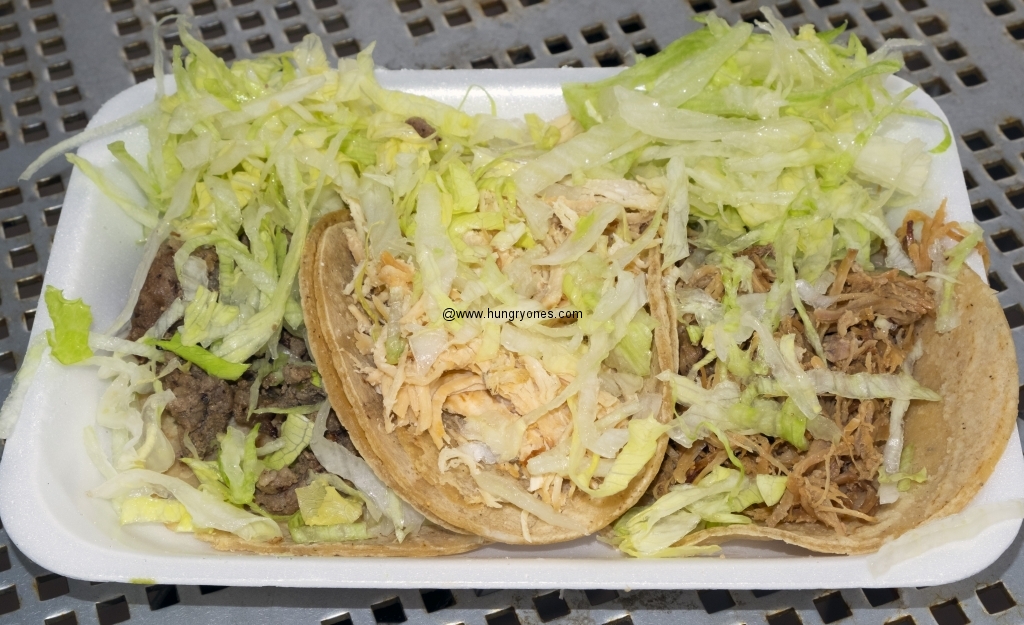 Taco stand had 3 street tacos for $5.  Tortillas were soft and fluffy.  Chicken taco was a bit dry and could use more flavor.  Carnitas taco had a nice light flavor.  Carne asada taco was an explosion of flavors and my favorite.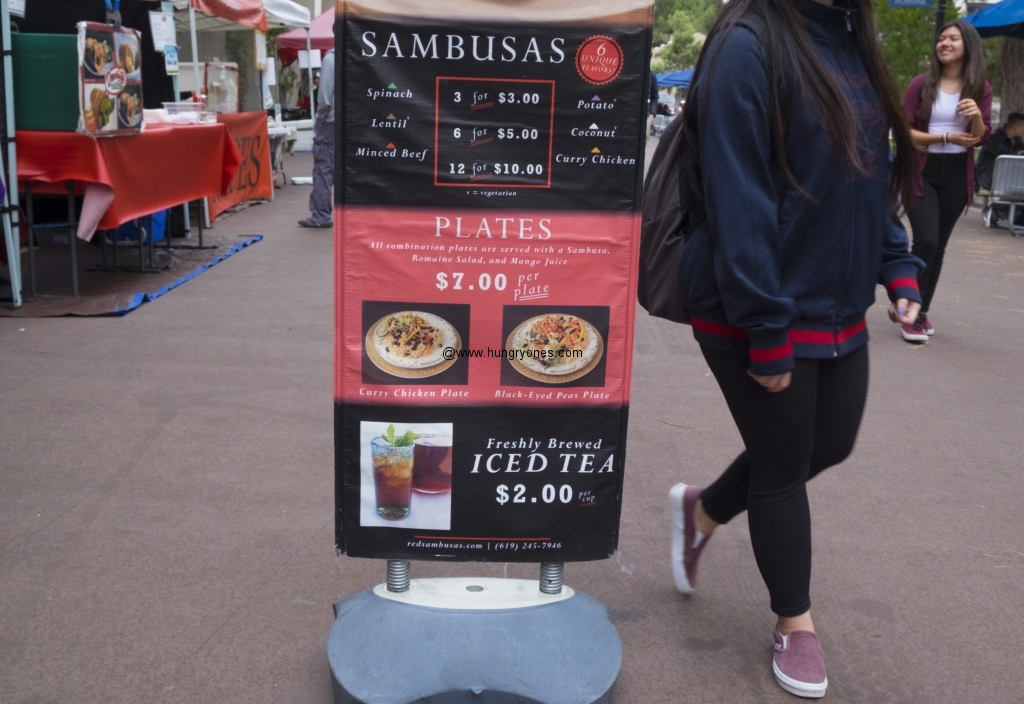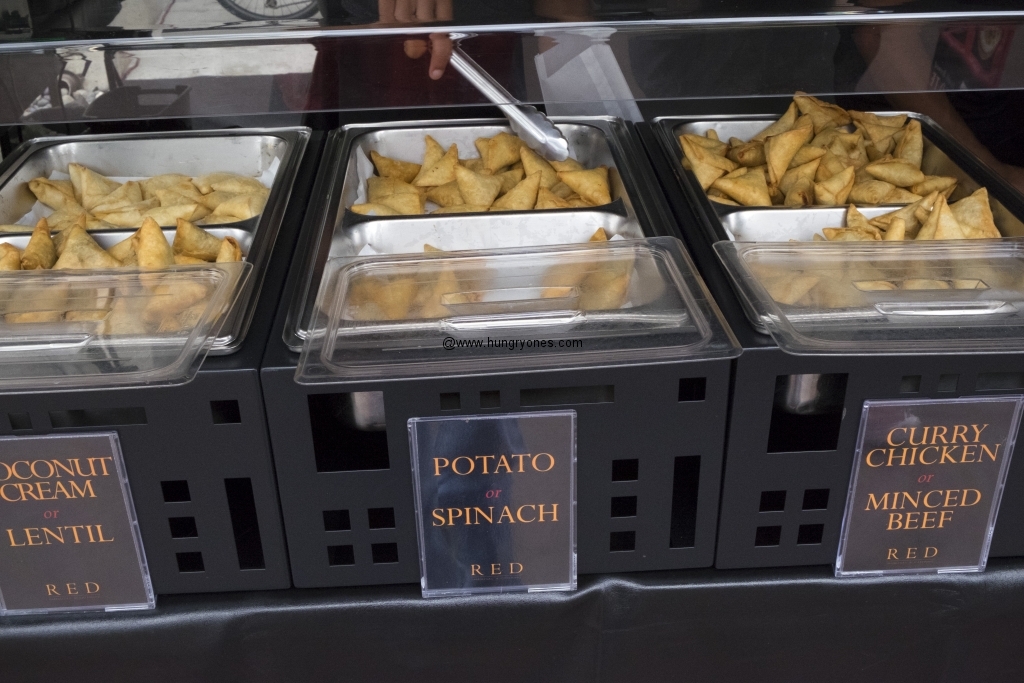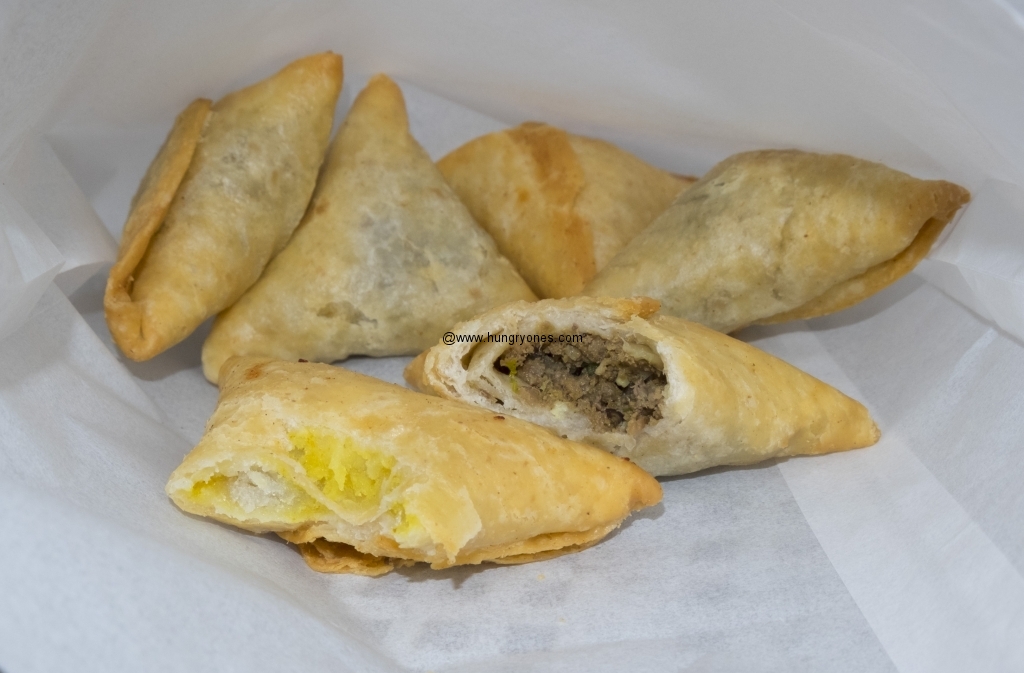 Samosa place had 6 for $5.  The potato one was a bit spicy for my taste.  The beef one had good flavors.  Both had a nice flaky outer crust but the dough was too thick on parts and that resulted in a gooey/doughy flavor.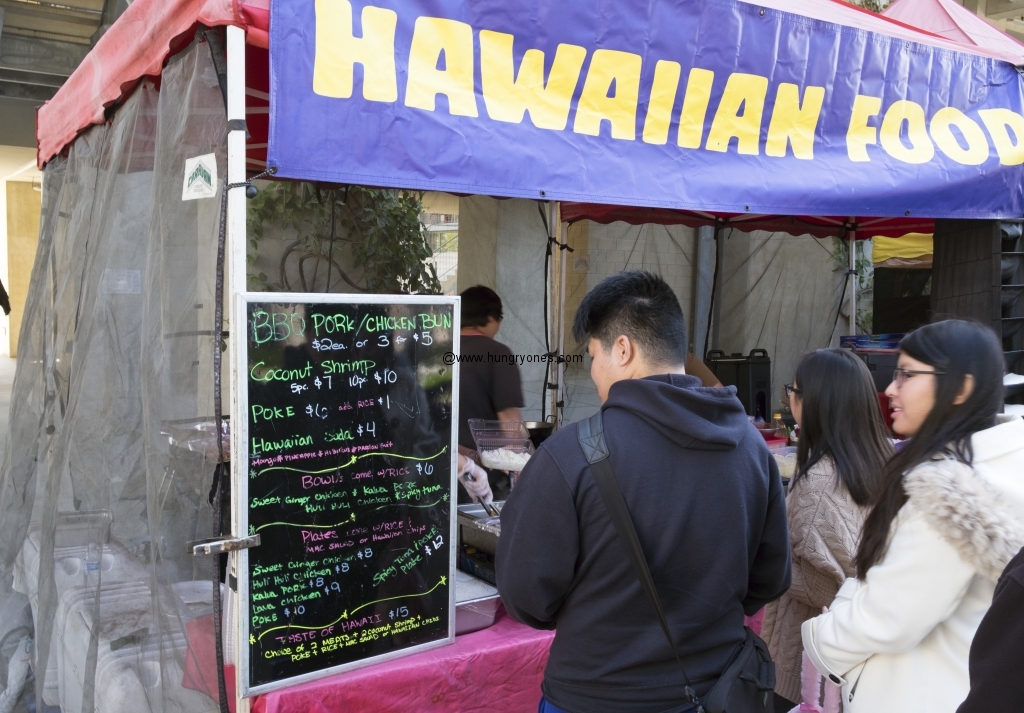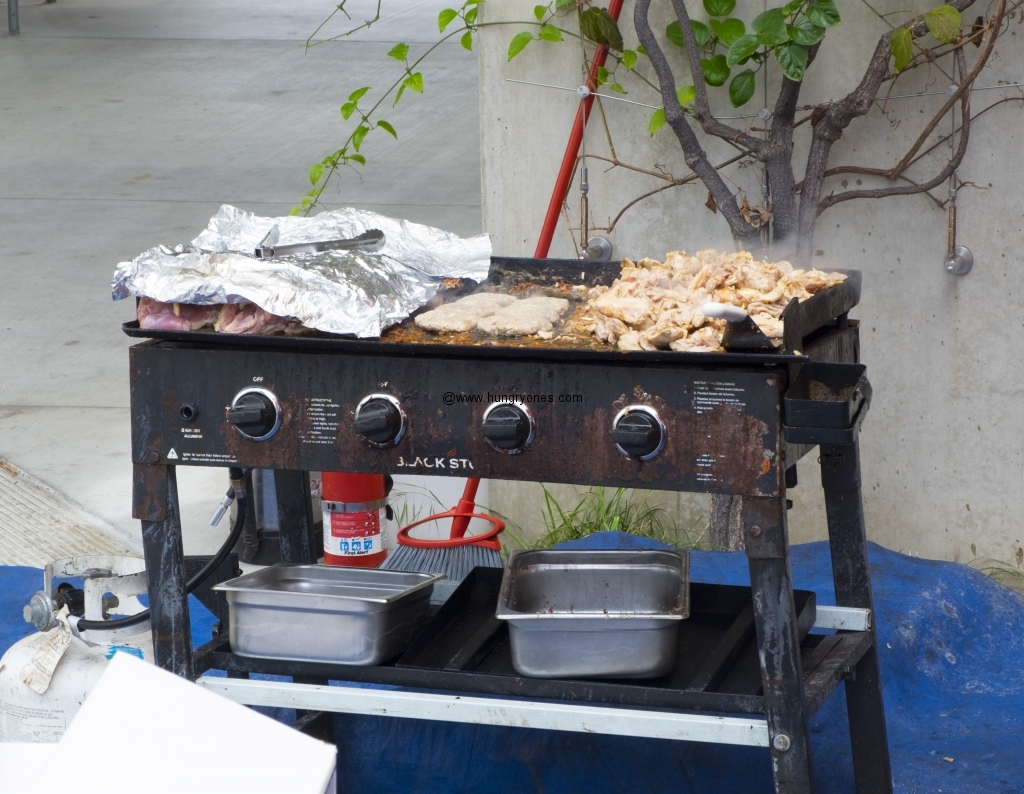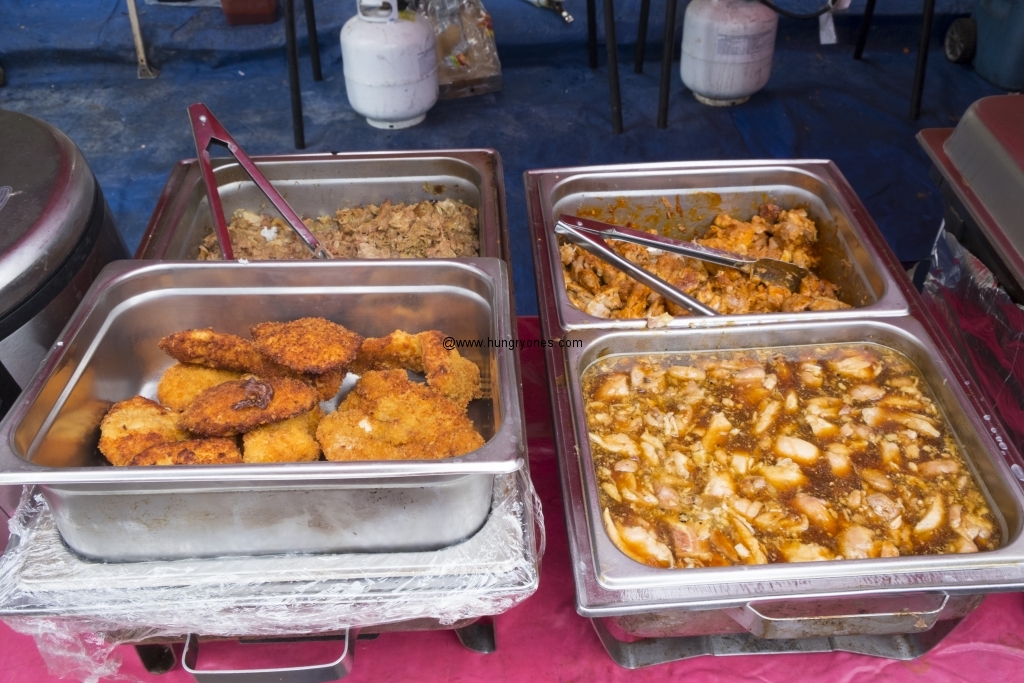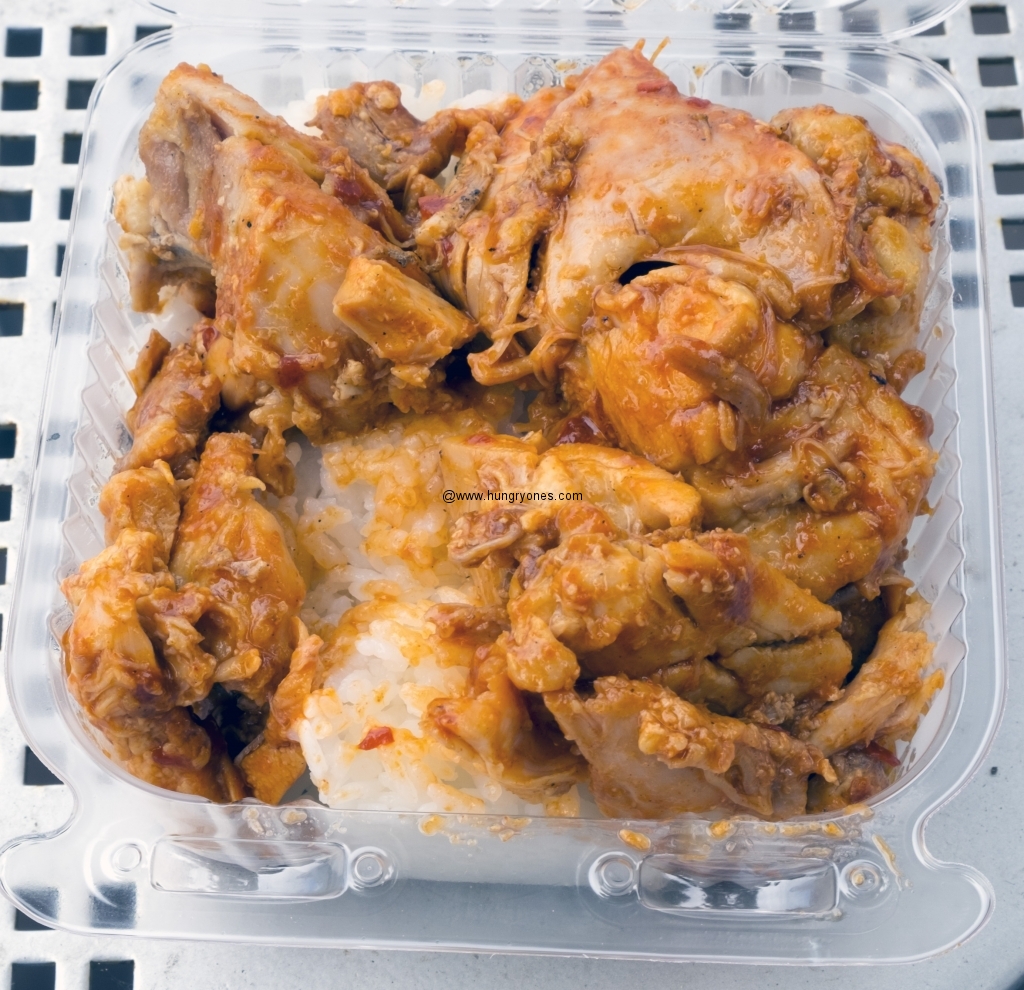 Hawaiian place had hulk huli chicken rice bowls.  Chicken was tender, juicy, and right off the hot plate.  Flavor was not what I expected with the slightly spicy red pepper flake laced sauce.  Best version I ever had was at Mike's Huli Huli in Oahu.  Mike's had a smoky flavor from being grilled over kiawe wood and sauce had a delicious sweet flavor.  Rice had a bit to much moisture content for my taste.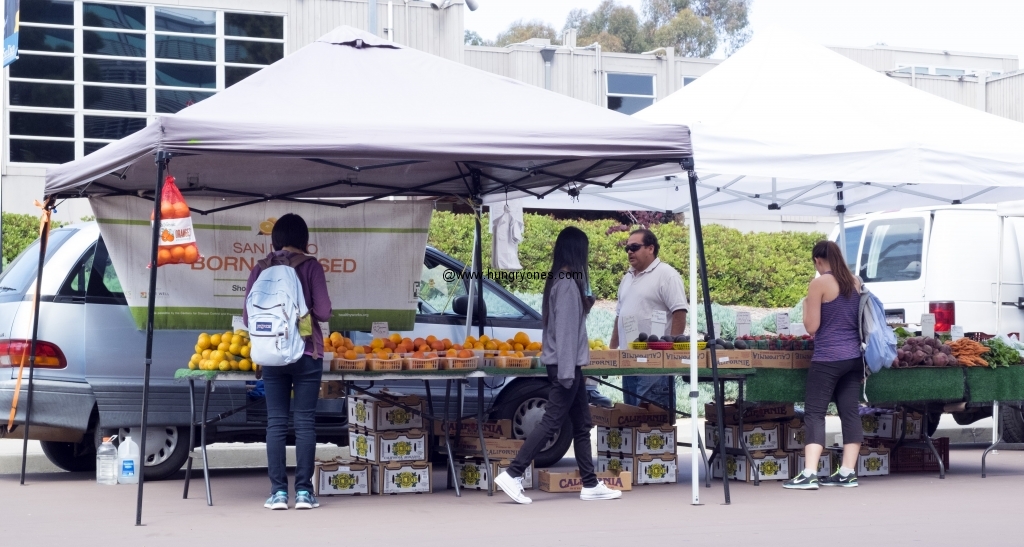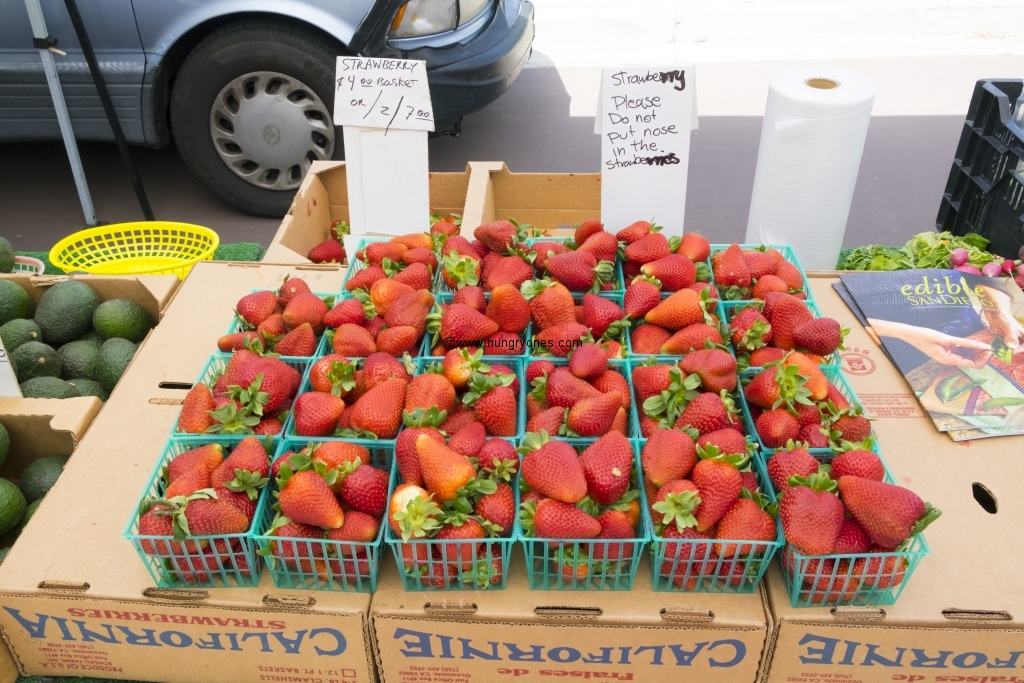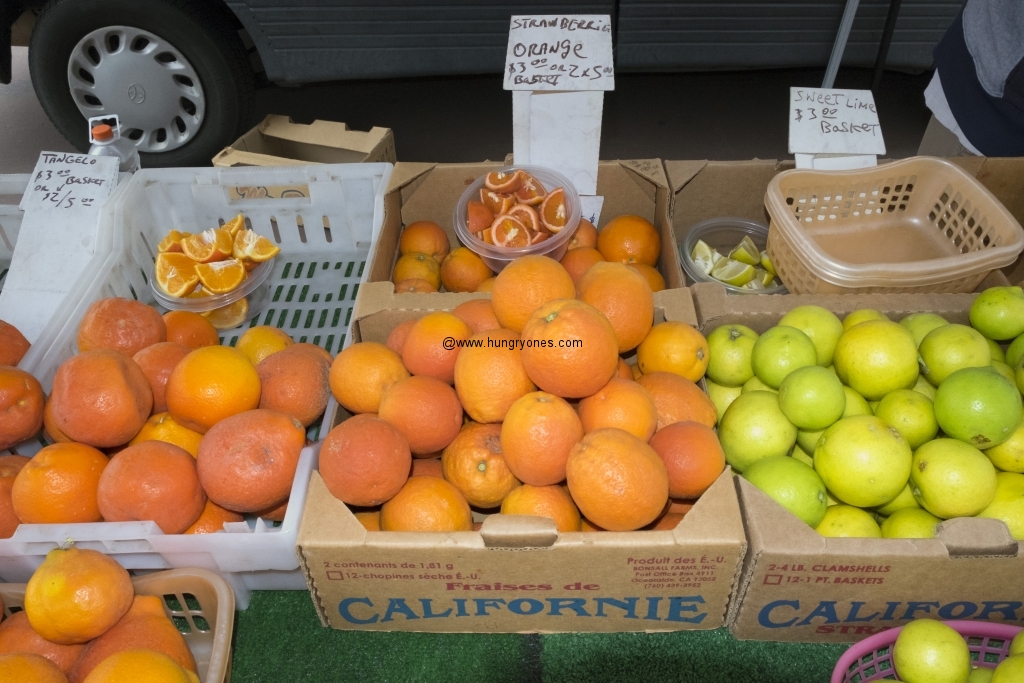 Produce vendor I see at the Scripps Ranch farmer's market sells here.  I love the strawberry oranges he grows.  Never seen them anywhere else.  Strawberries are also excellent.  Flavor is a bit sweeter than the Carlsbad strawberries I use to always get.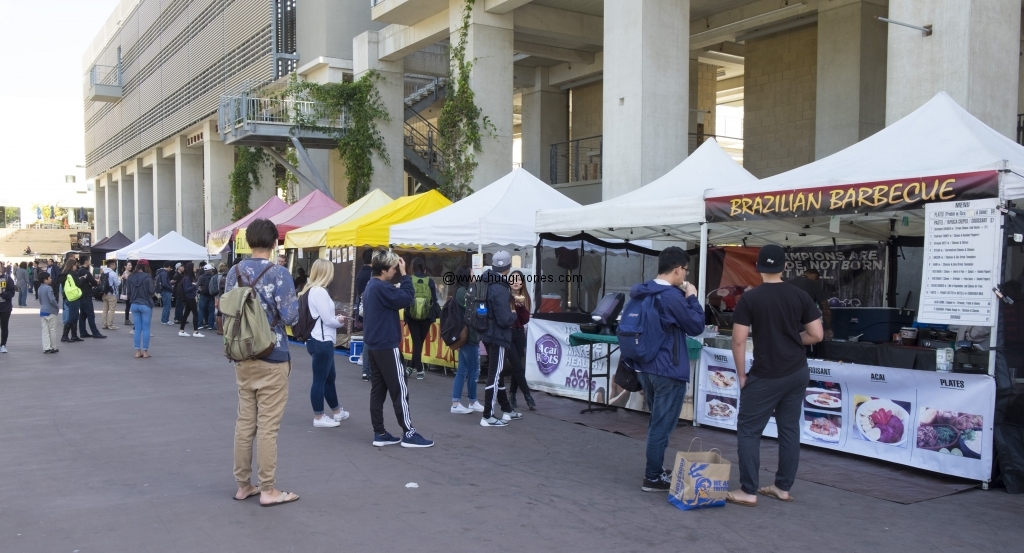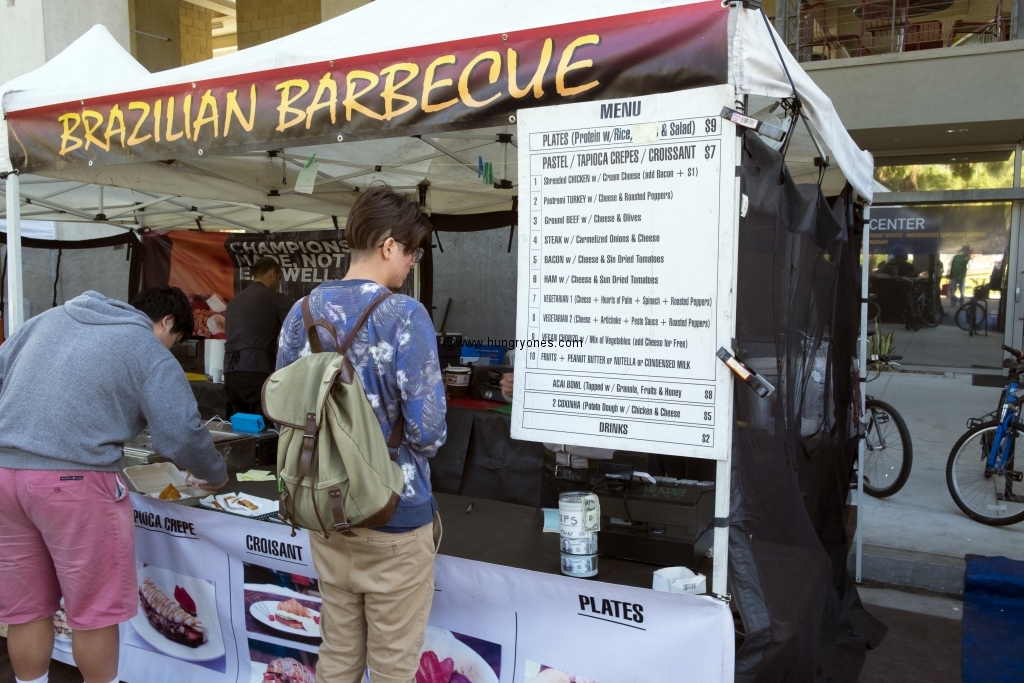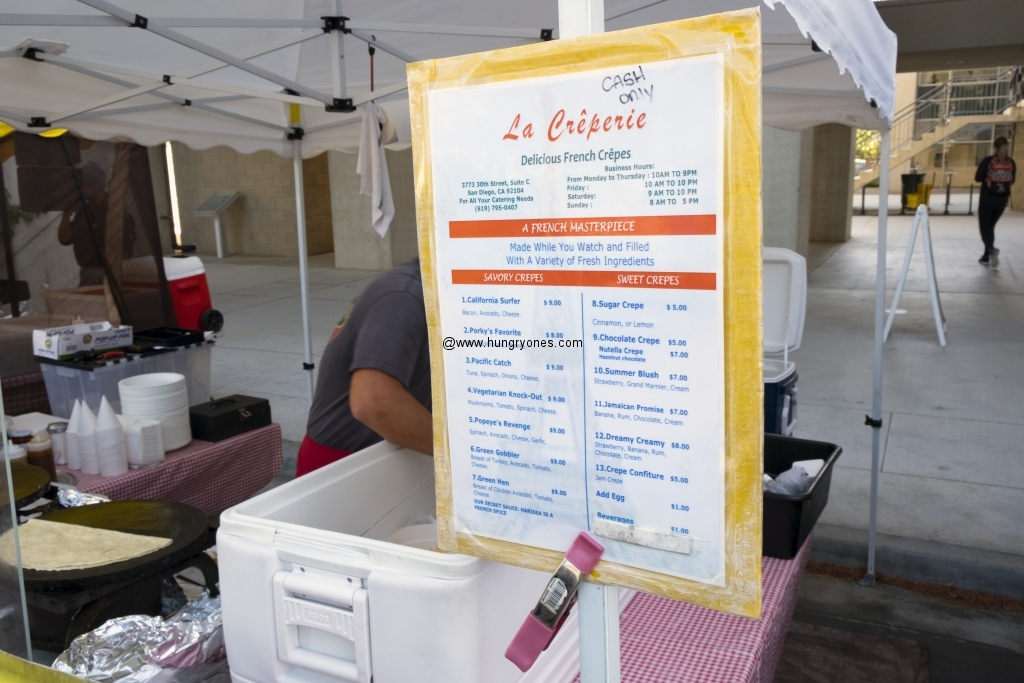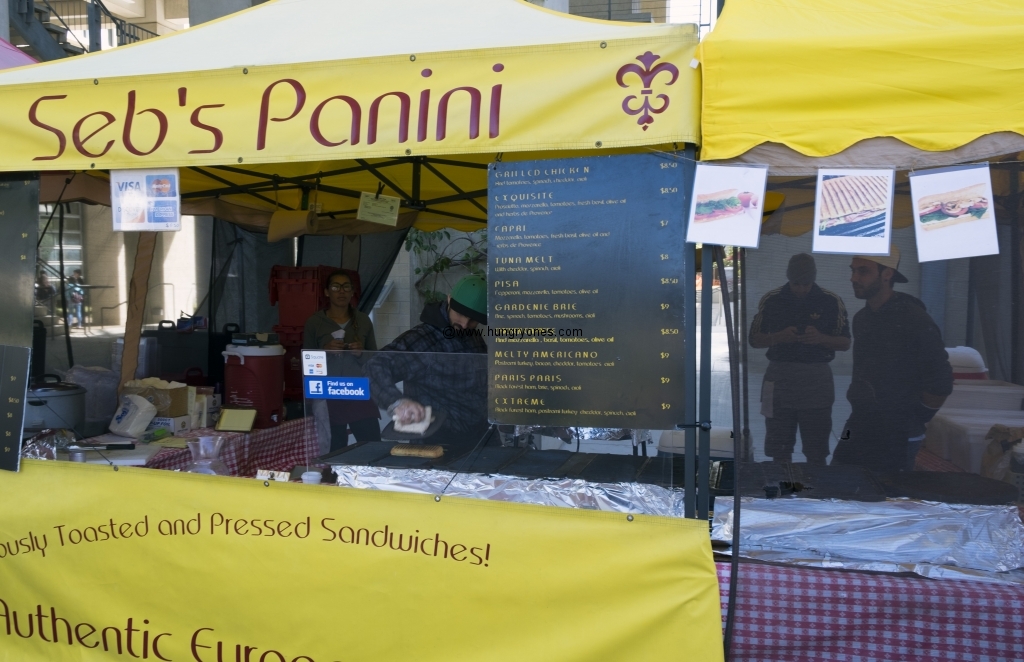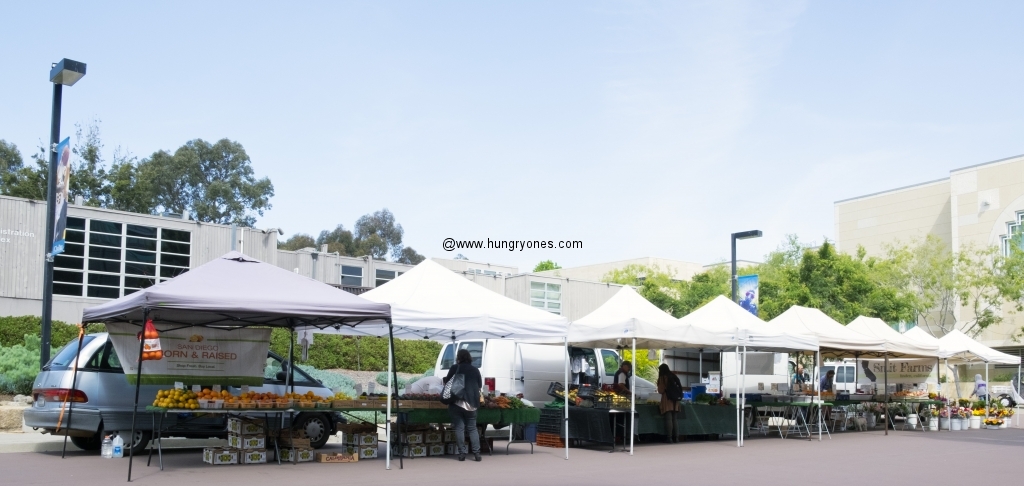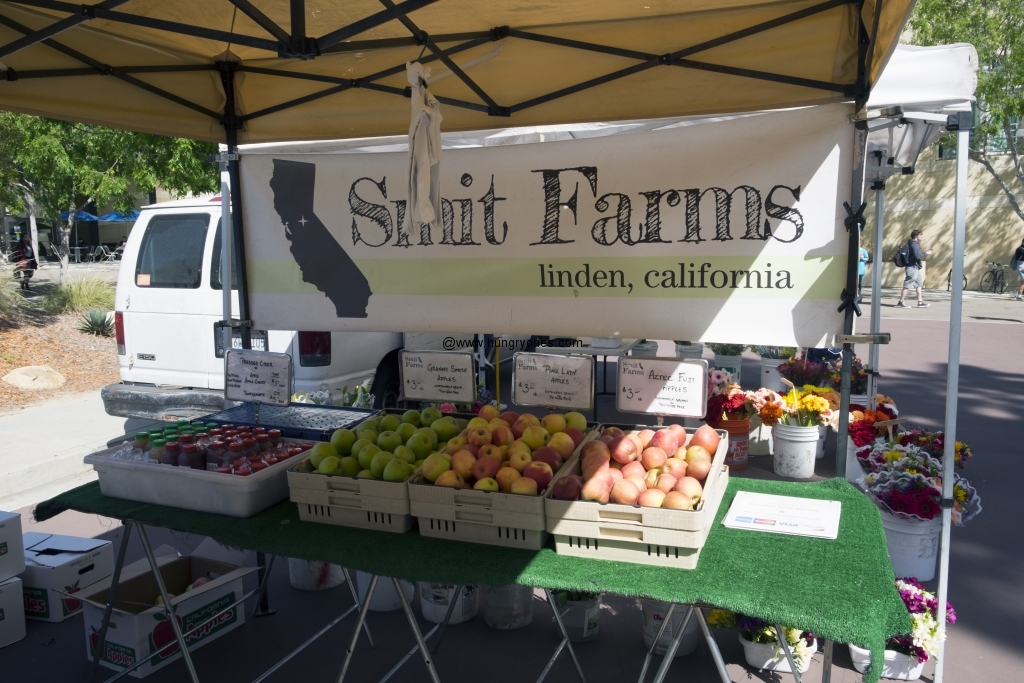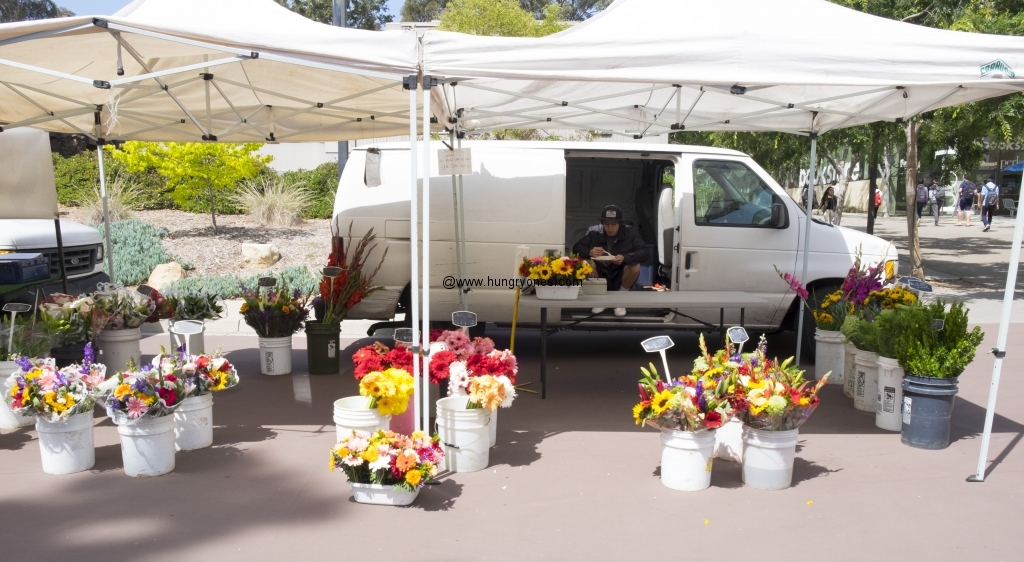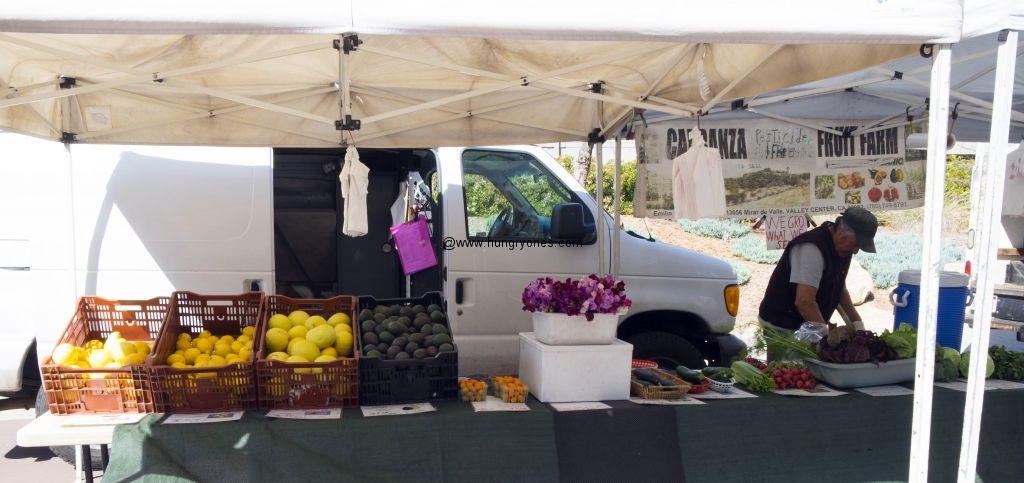 While I can find better places to eat a meal in San Diego the UCSD Farmers Market is one of the better places at UCSD to have lunch.  All the hot food vendors I tried had hot freshly made food.  The thing keeping some of these places from being great is they can only cook with gas.  My fav places tend to smoke their meats over wood.  It's nice you can buy fresh produce and flowers here as well.
UCSD Farmer's Market
Library Walk and Lyman Way
La Jolla, CA 92093