Harp is high above
Melodies drift about me
Summer approaches.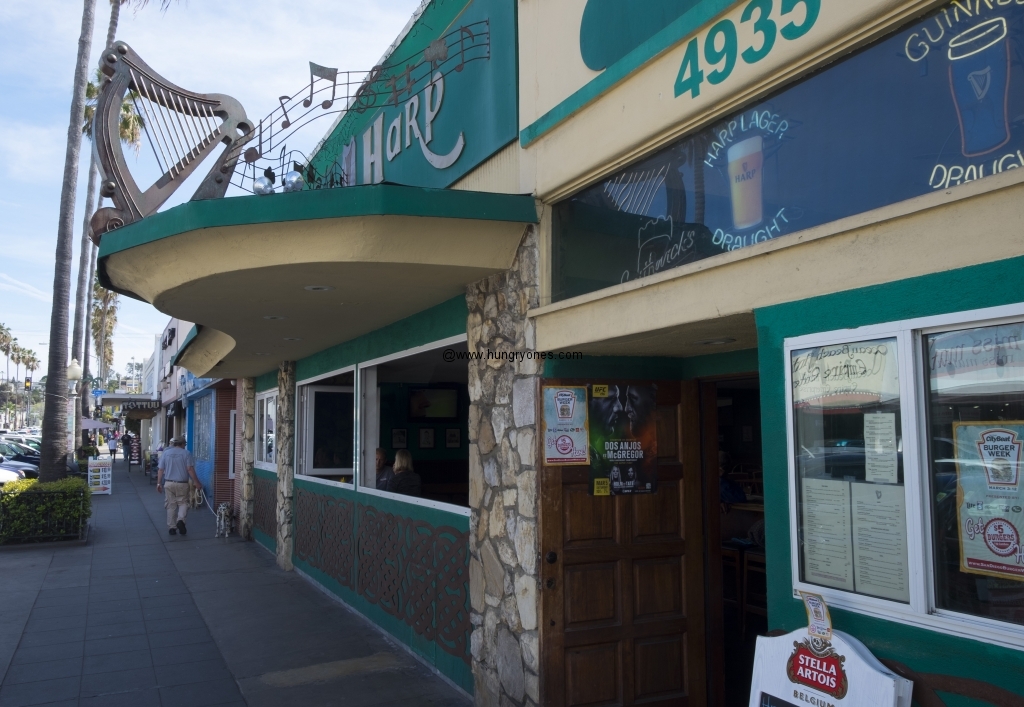 When I was a kid I walked down these streets excited to see the famed Black where they sold the Anarchists Cookbook and other hard to find items.  The Harp is pretty easy to spot as there is a big harp where normally you expect a neon sign.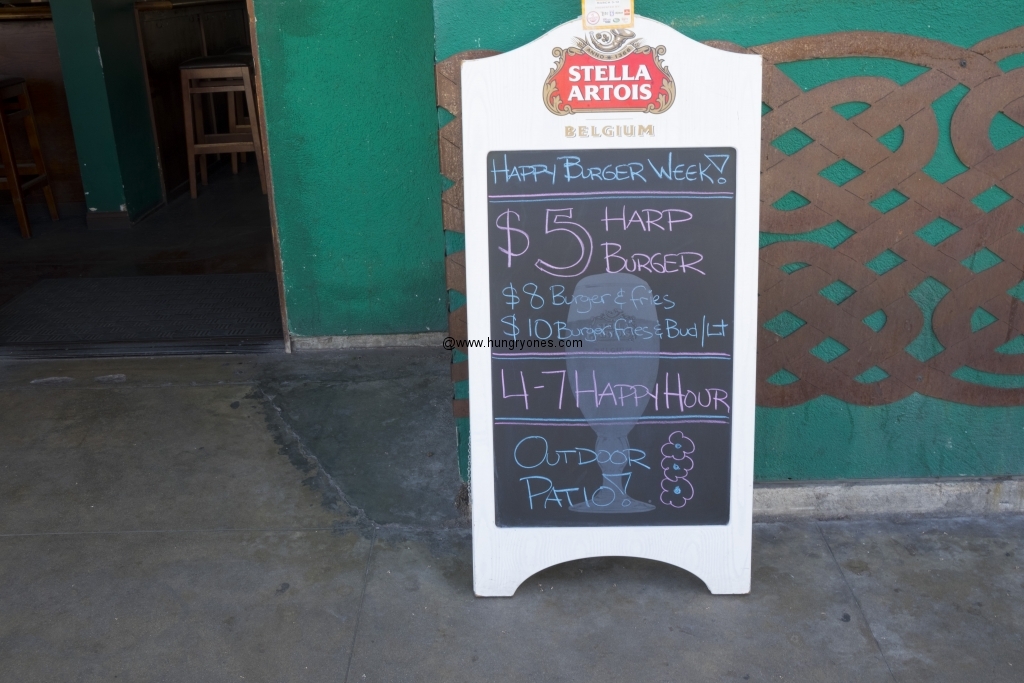 Place was emptying out as lunch was ending.  Kitchen was really slow.  Wish it was summer so I could appreciate the view outside while I was waiting for my food.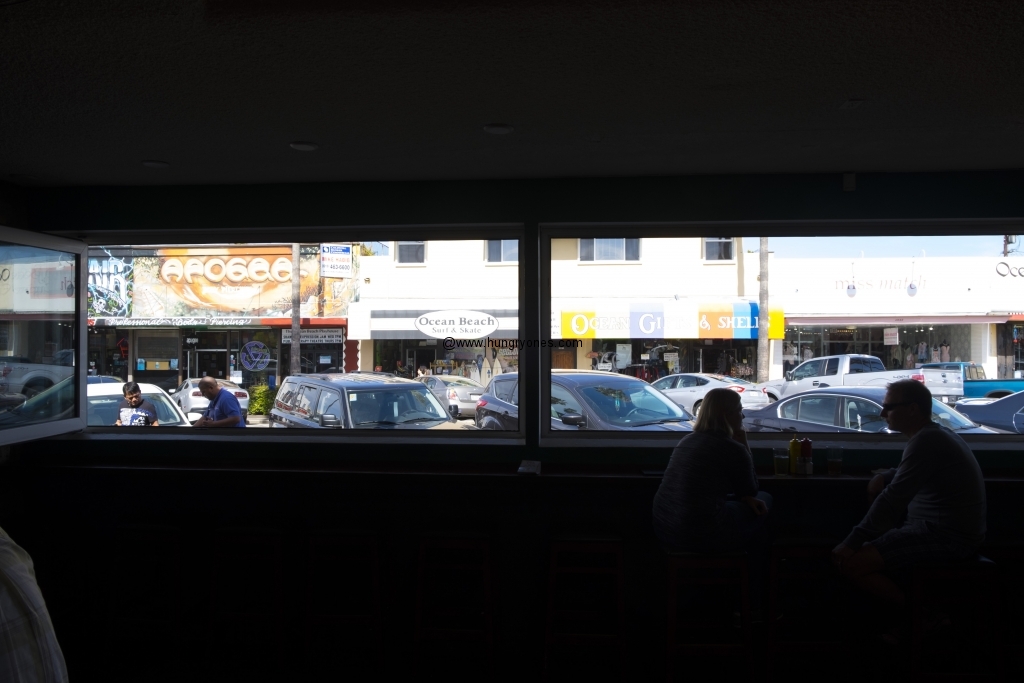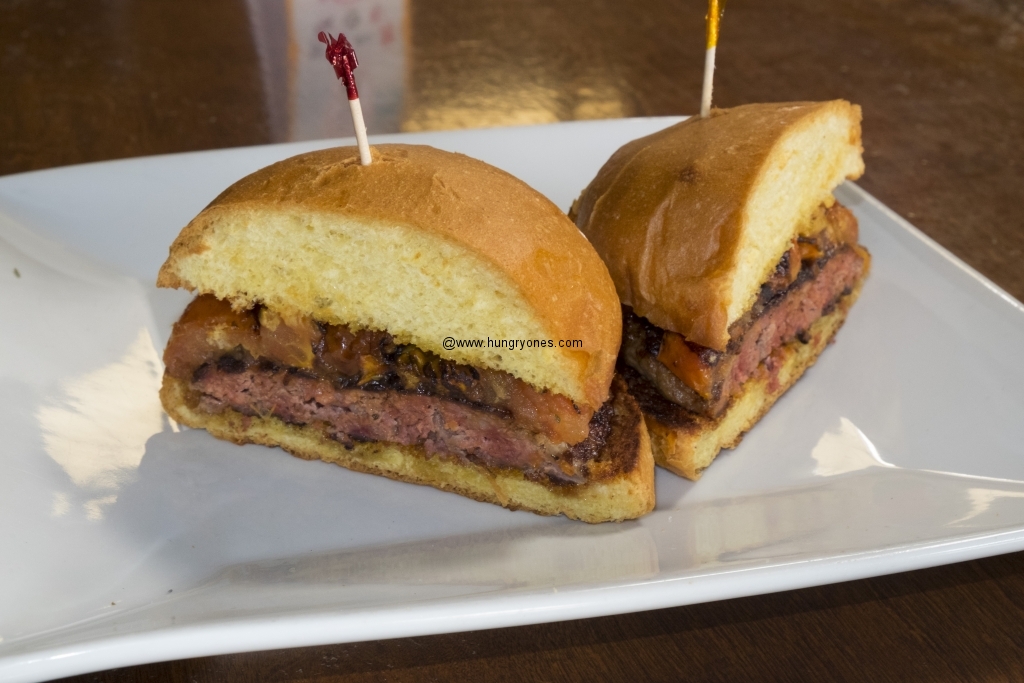 I ordered the Harp burger.  Was salty a bit like Slater's 50/50 burger.  I prefer my bacon crispy and on top of the patty like at Hodad's.  Beef, lamb, and bacon combined in a pattie isn't a flavor combination I appreciate.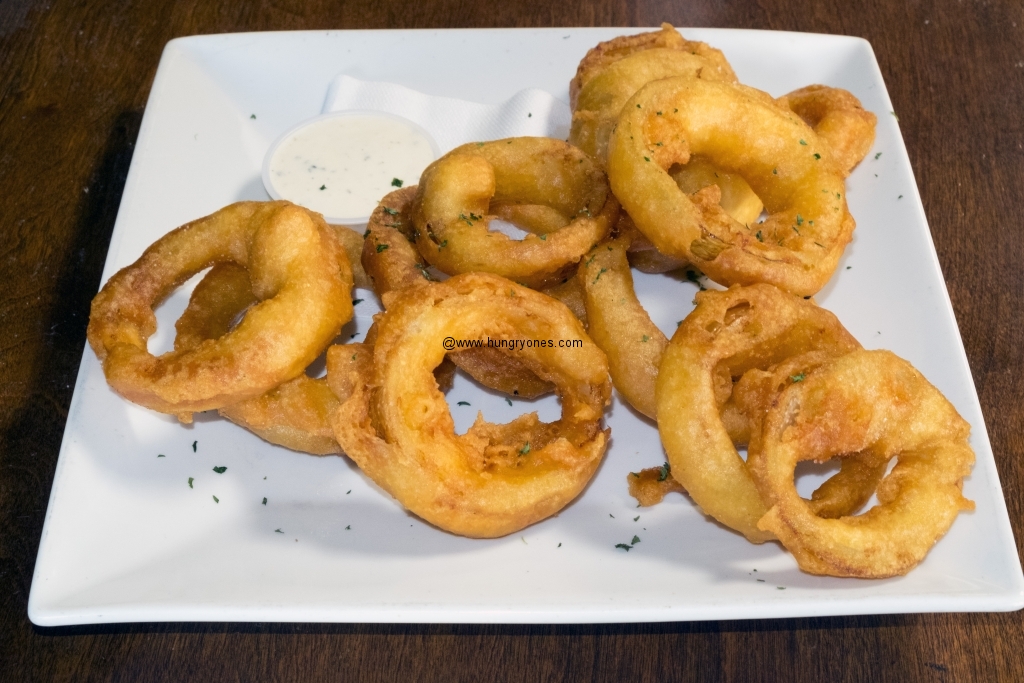 Onion rings were very crunchy and had a nice tasty beer batter.  Sadly some of the batter clumped up and there were dough balls on some of the rings.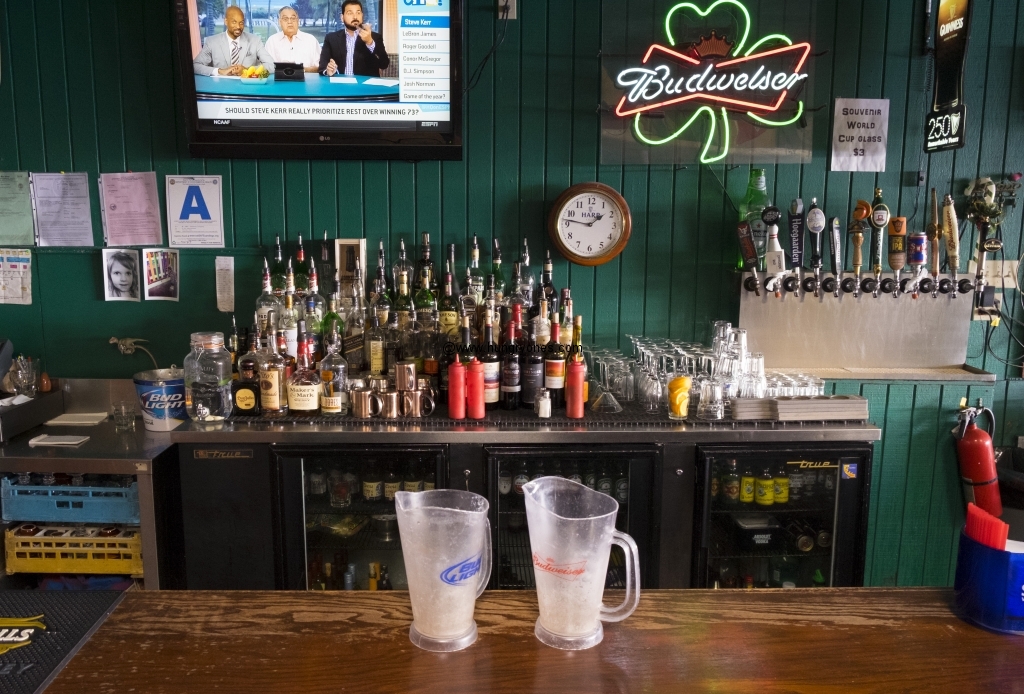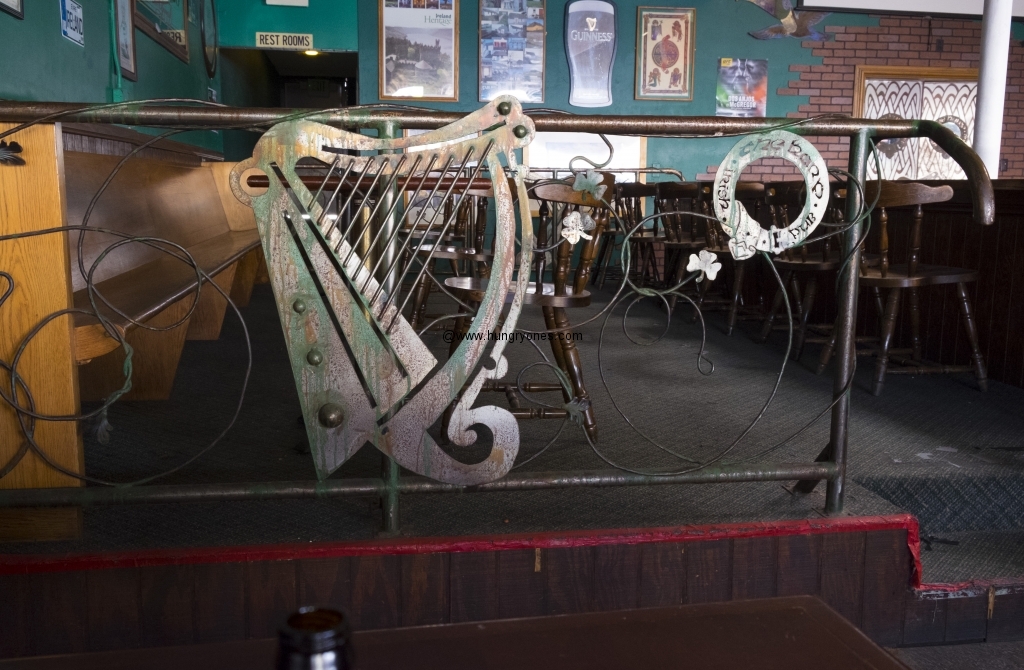 I'd come back again to try other menu items if I had lots of reading material and time…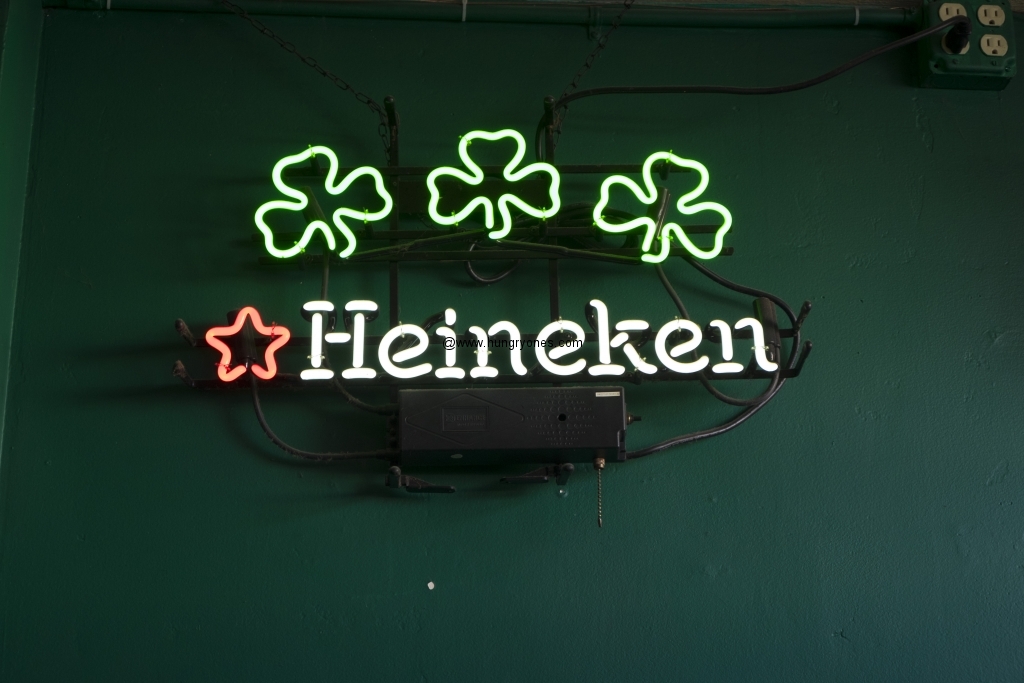 The Harp
4935 Newport Ave
San Diego, CA 92107