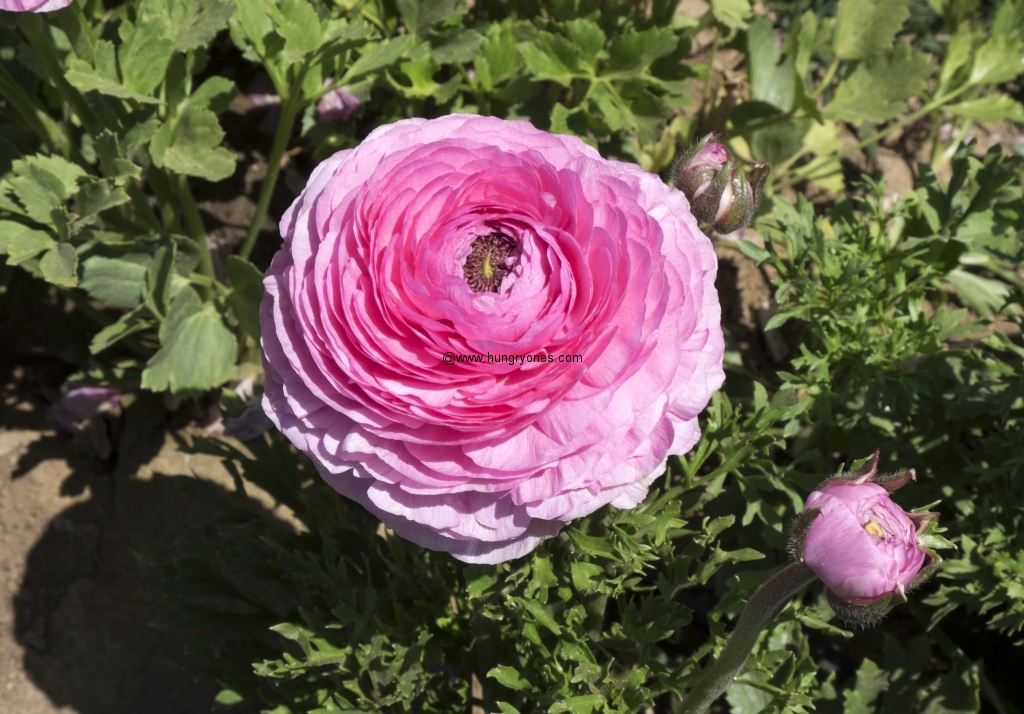 Makes me think of Dorothy's trek to Oz and all the friends she made along the way. Now I've got 'The Merry Old Land of Oz' playing in the background. The fifty acres of Giant Tecolote Ranunculus flowers are as lovely and inspirational as the movie itself. The name Tecolote came from the owls that nested on Luther Gage's property.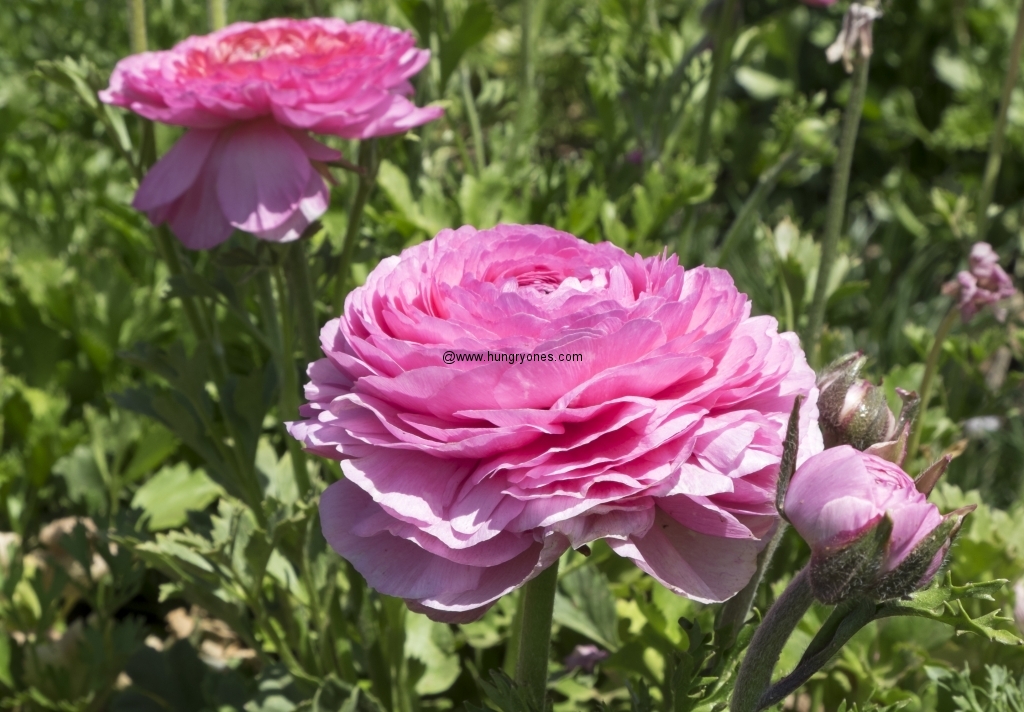 It's fun to walk around and see various peoples reaction to the flowers. Most are smiling and happy, a few insightful and some daring enough to walk along the rows just to get that perfect picture! But watch out the staff are lurking just around the corner in a golf cart waiting to honk their horn at you for walking through their precious flowers! So it's a good idea to stay on the path.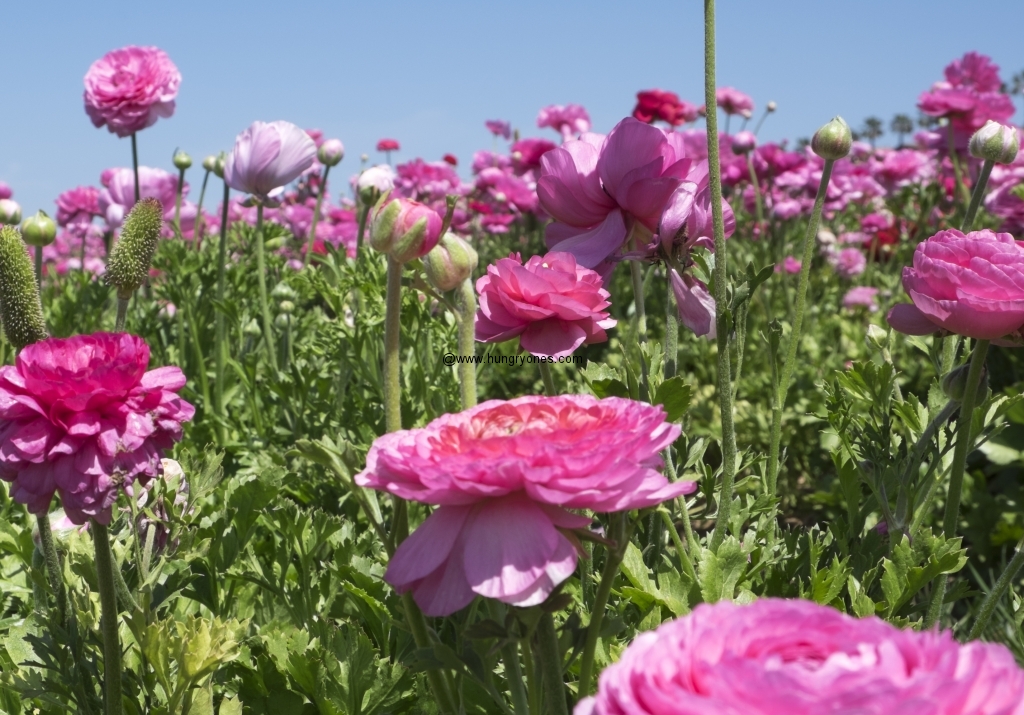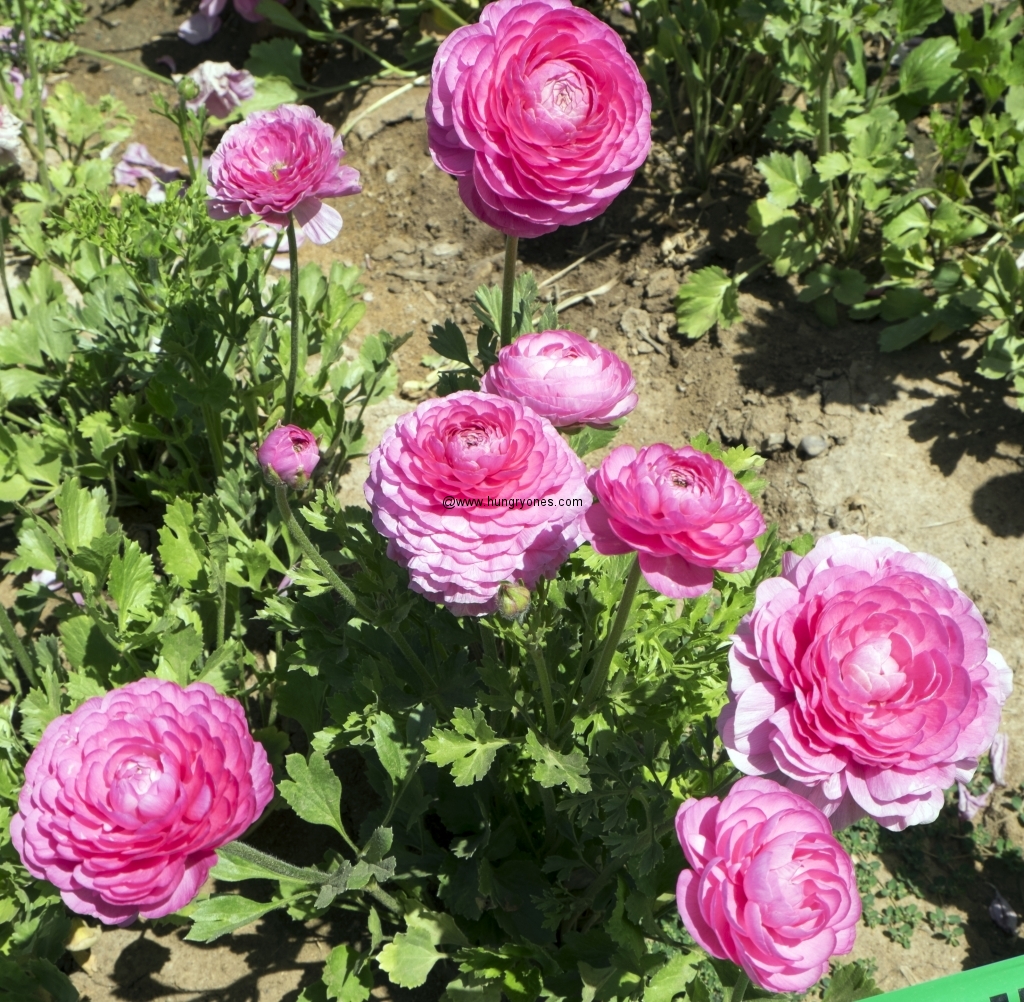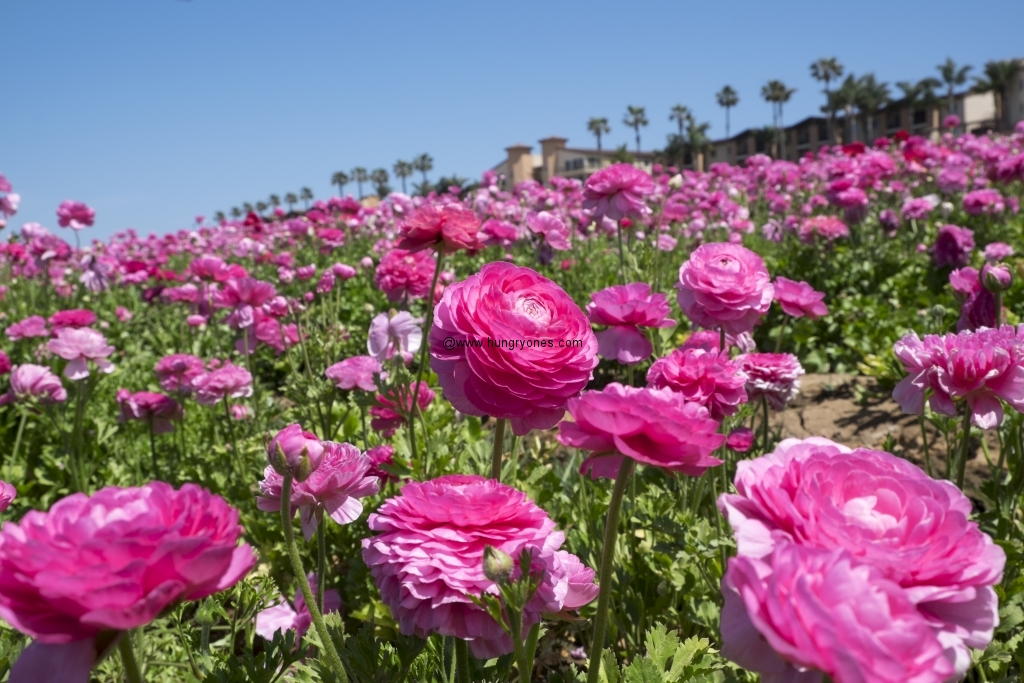 While I'm walking along I hear that song by Judy Garland, 'Somewhere Over the Rainbow.' Nobody sings it better. If your interested in planting a few Giant Tecolote Ranunculus flowers of your own visit; EasyToGrowBulbs.com. It includes detailed instructions. Yay!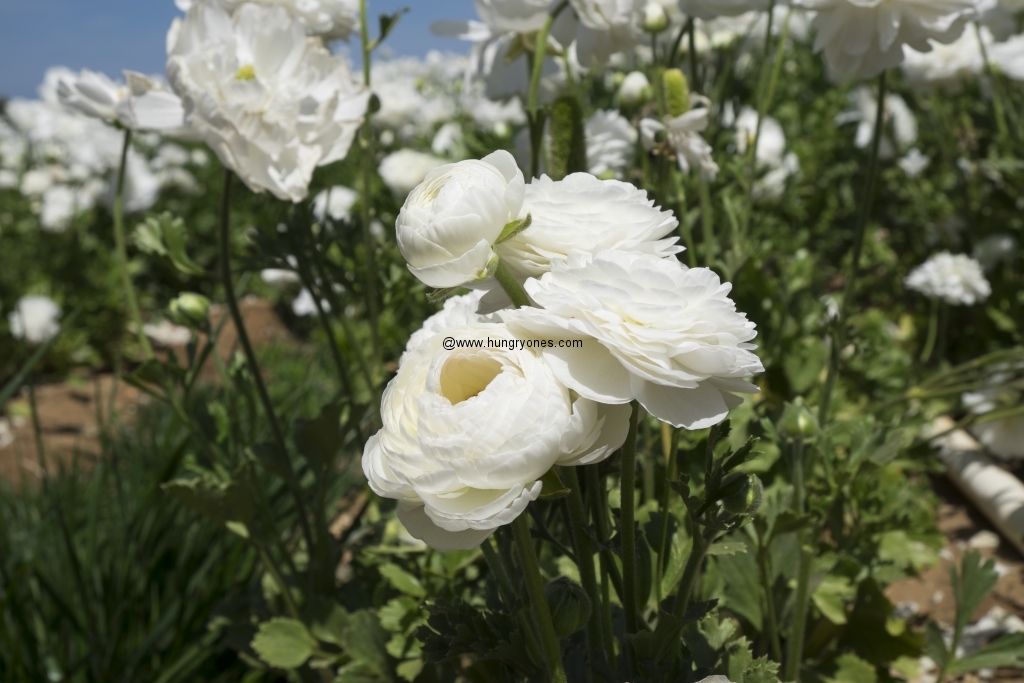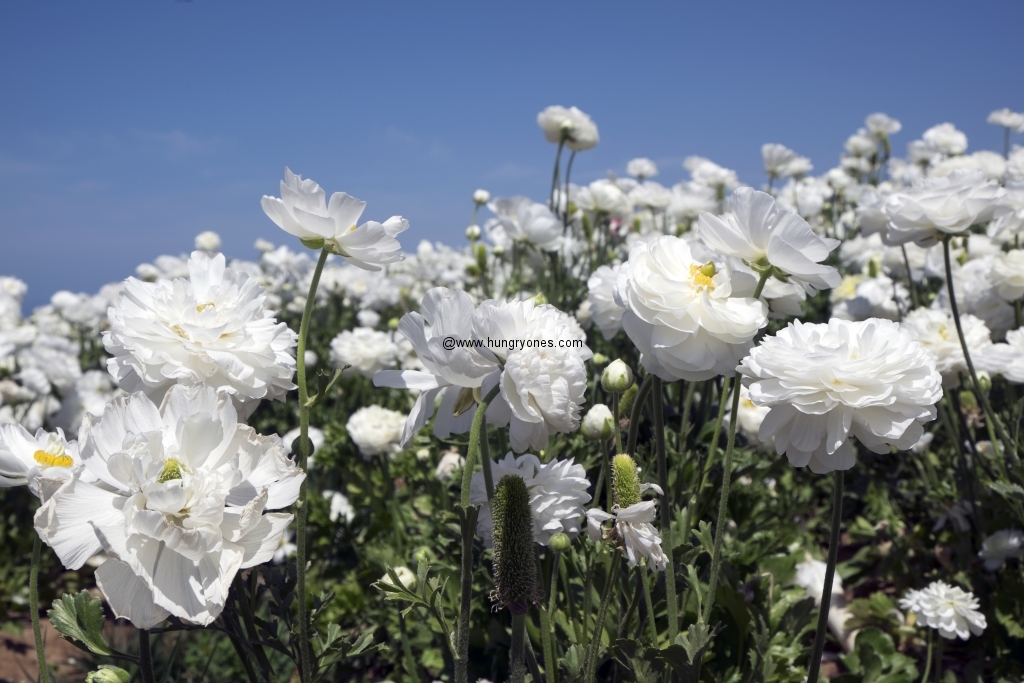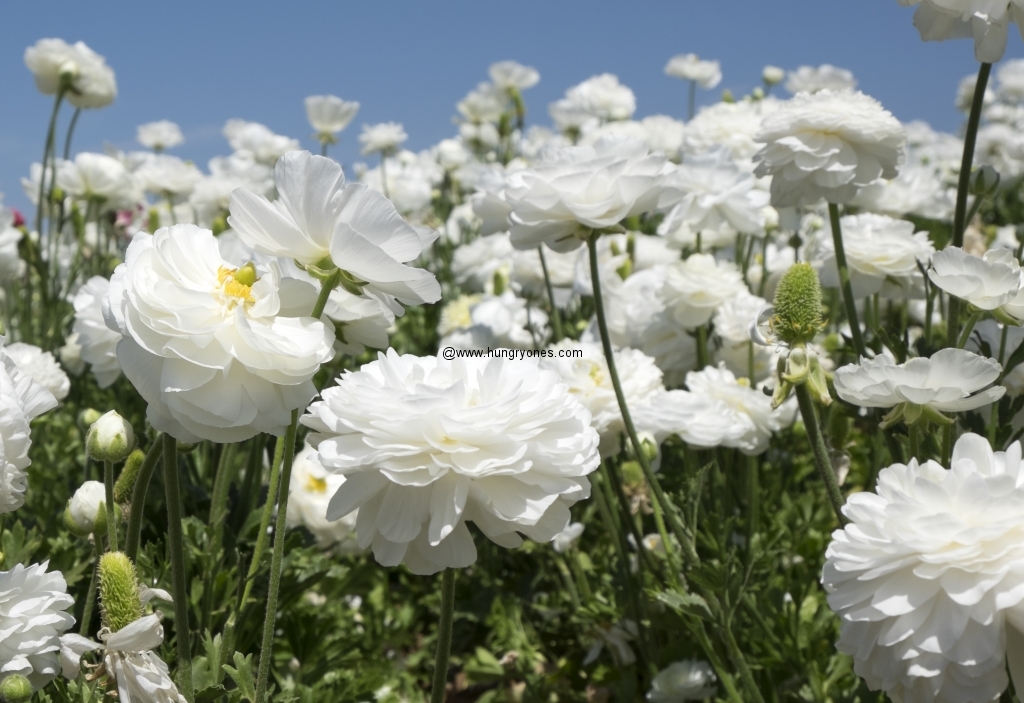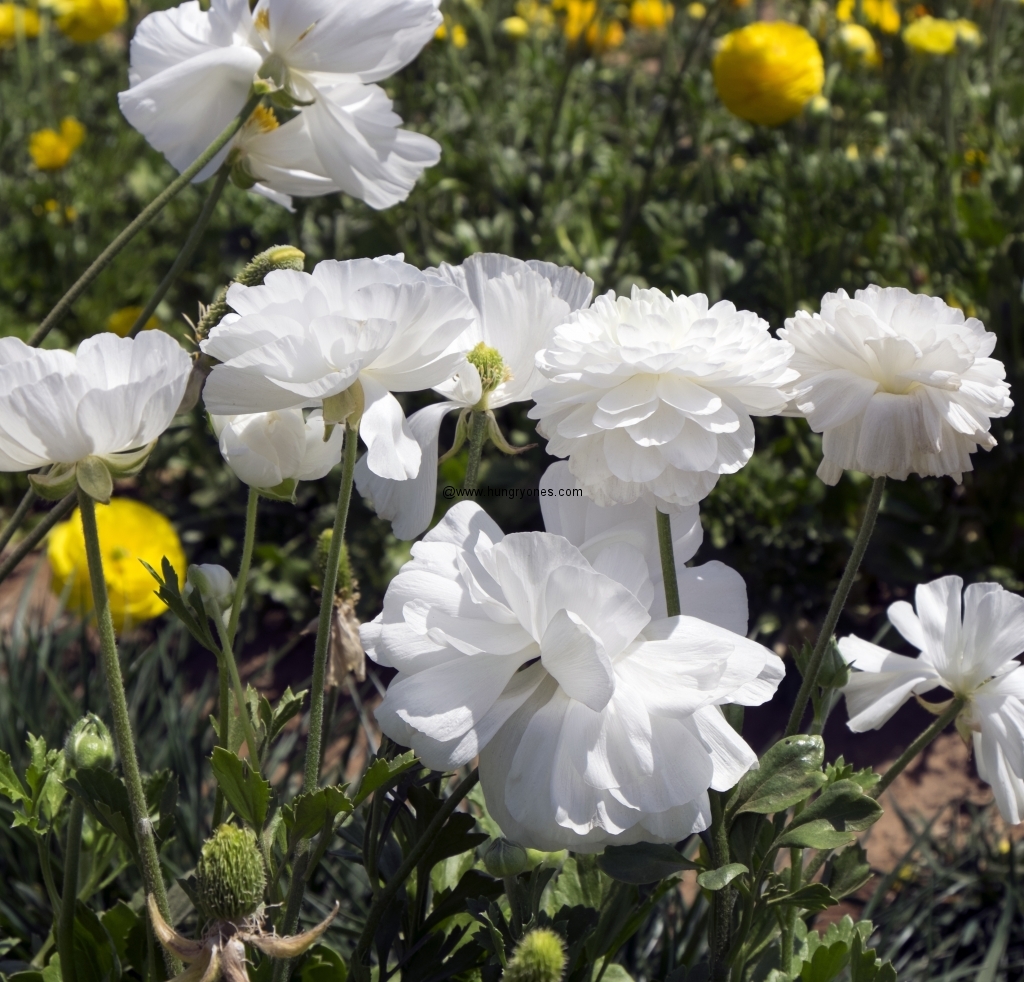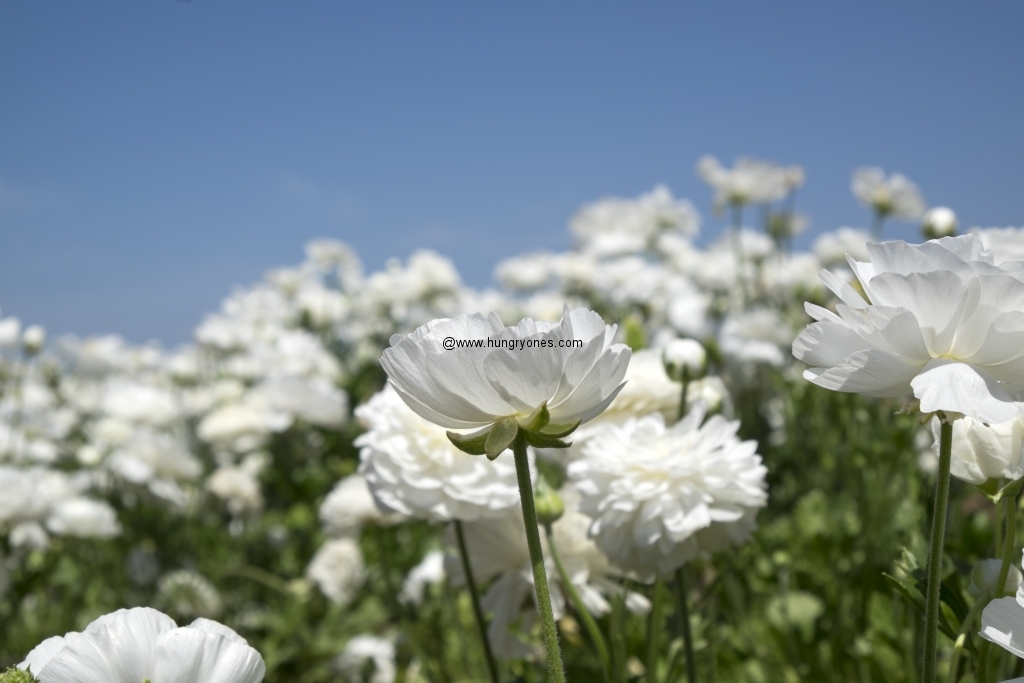 Since 2011, The Flower Fields have dedicated a whole acre of red, white and blue petunias in the shape of the American flag. This is an honor and tribute to those lost in the September 11th attacks and to remind us that spring is upon us. Such a moving sentiment, it brought tears to my eyes.