Green grass around us
Mountain trails for us to trek
Blue sky above us.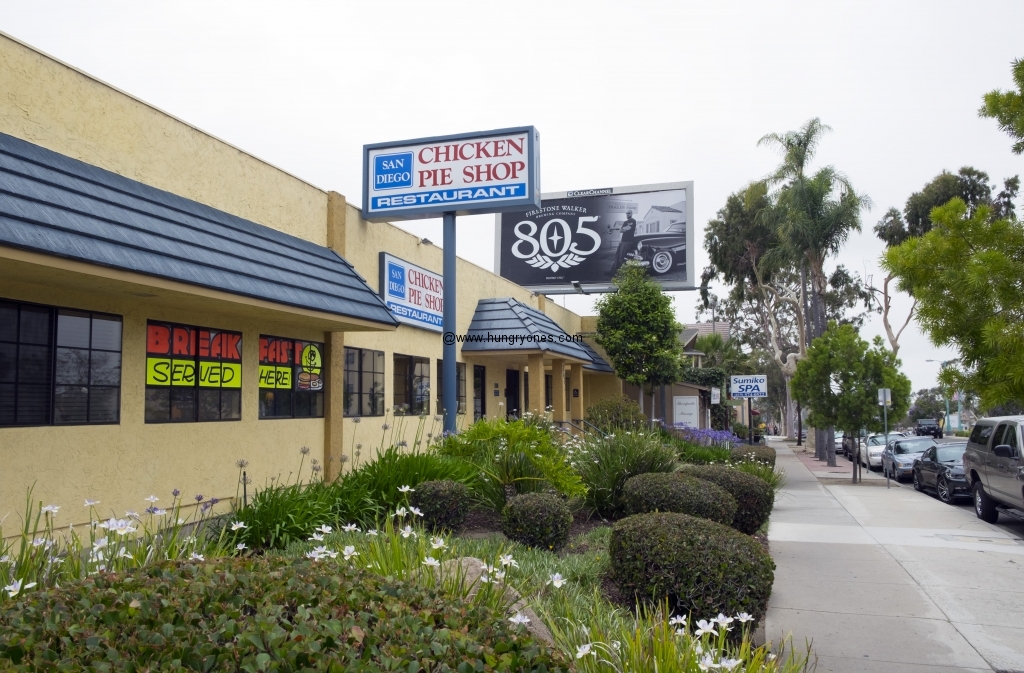 Phel Steinmetz introduced me to the Chicken Pie Shop back when this place was located on the corner of 5th Av. in Hillcrest.  We were on a field trip to apply the photo techniques we learned in the classroom.  This was our last stop on our day long adventure.  Chicken pie was the best I'd ever had.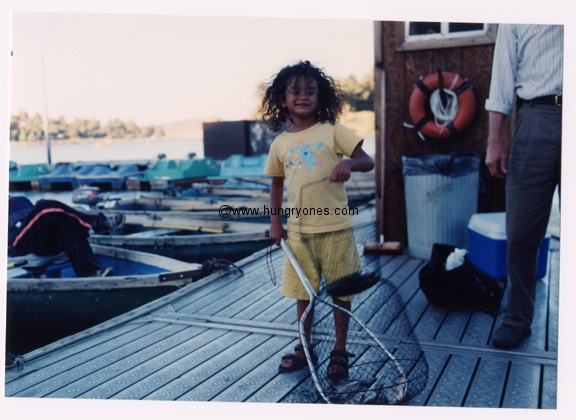 In the years since Phel took me and my kid fishing at his favorite lakes as well as other field trips to learn photography.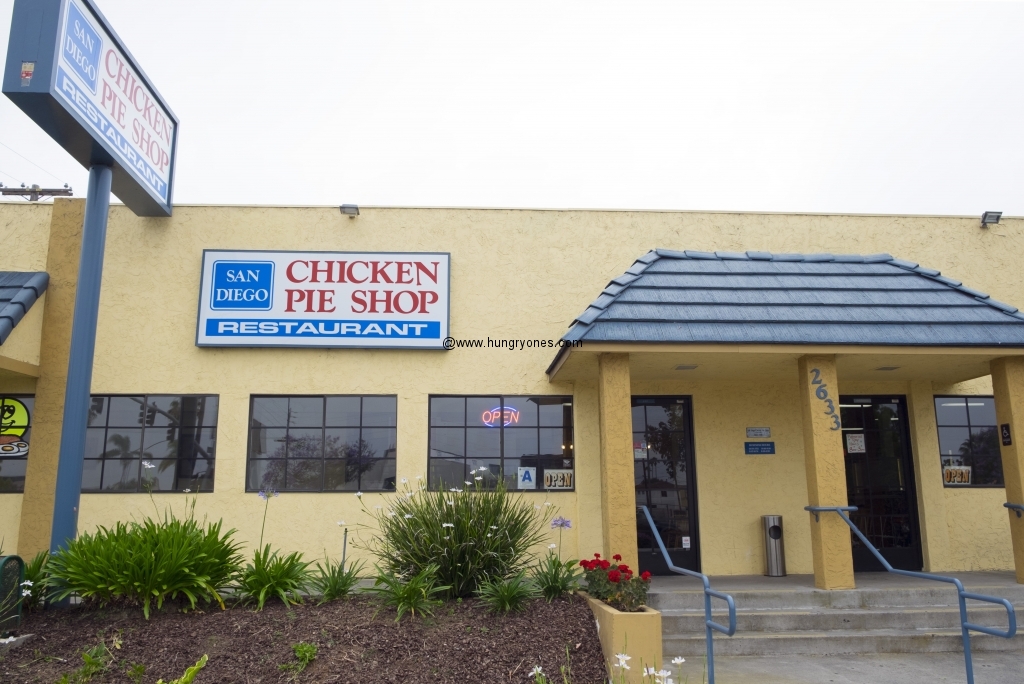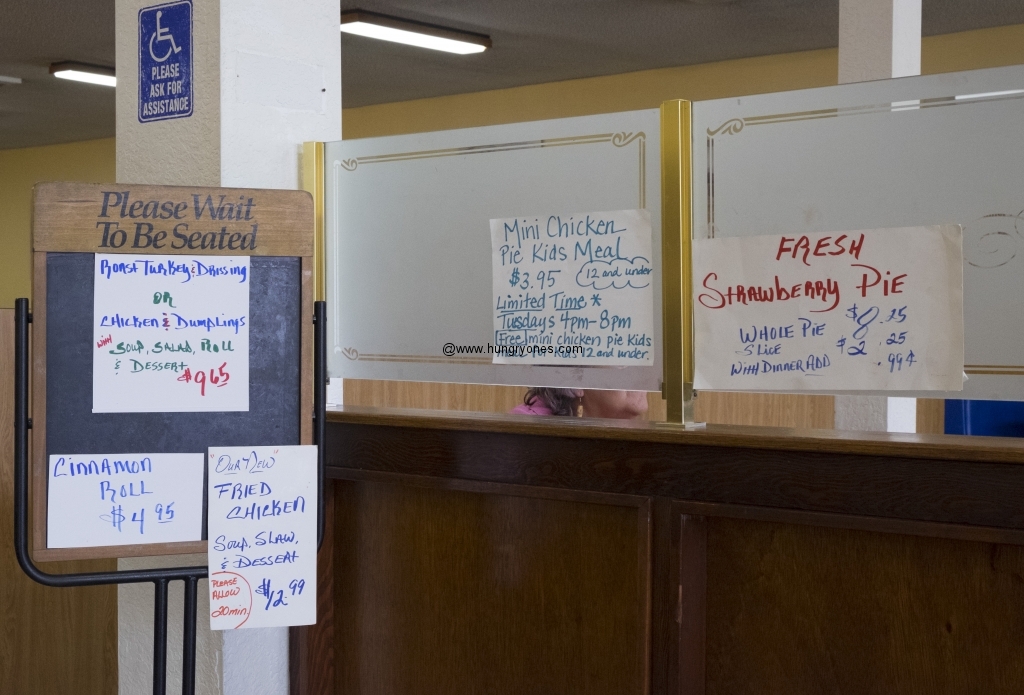 The Chicken Pie Shop has moved to El Cajon Blvd and added new menu items.  Phel passed away.  Prices have gone up.  The new location has remodeled.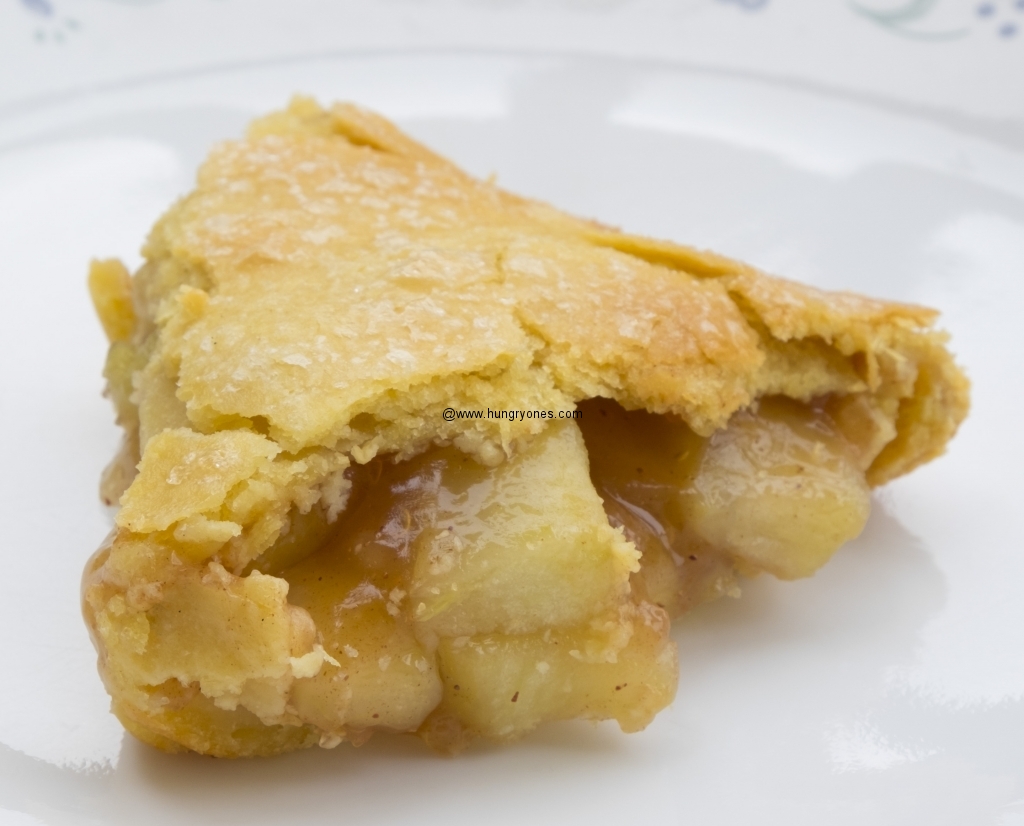 Apple Pie $8.25.  Flaky crust with a nice crunchy sugary top crust.  🙂  Apple filling had very good flavor.  I really like how this pie taste as often bakers will add too much sugar and the flavor of the apple is hidden.  This pie is very nicely balanced.  🙂  Best pie I've had in the under $10 class.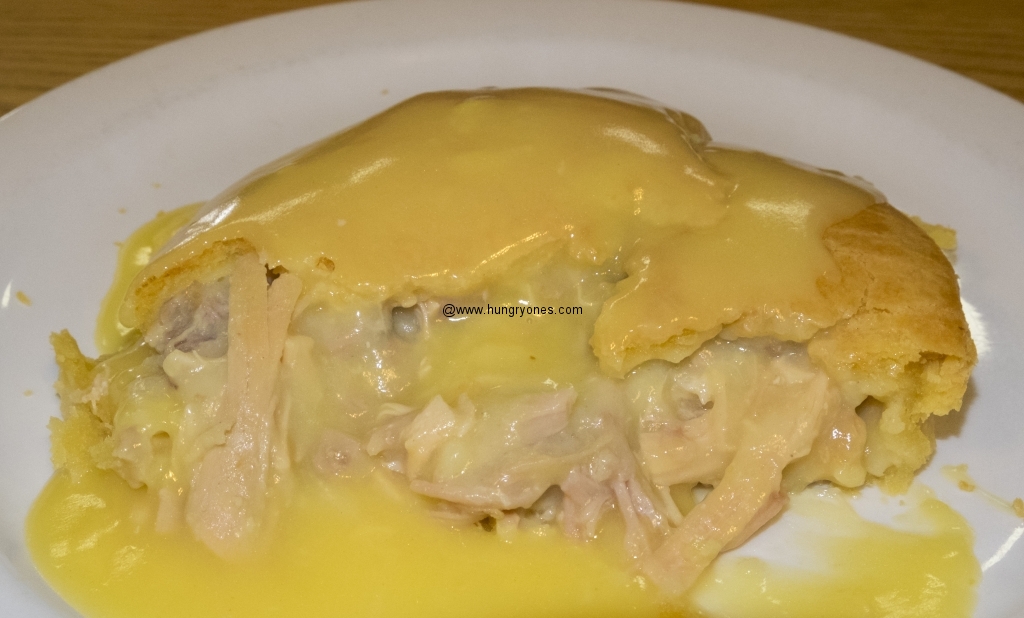 Chicken and turkey pot pie.  Pie is not fancy as there is just chicken and turkey inside.  I do love the flavors from the gravy, crust, and chicken & turkey.  There must be some magic dust in the gravy as I've brought frozen pies and baked them at home but the flavor is not as good without the awesome chicken gravy.  $4.95 including roll.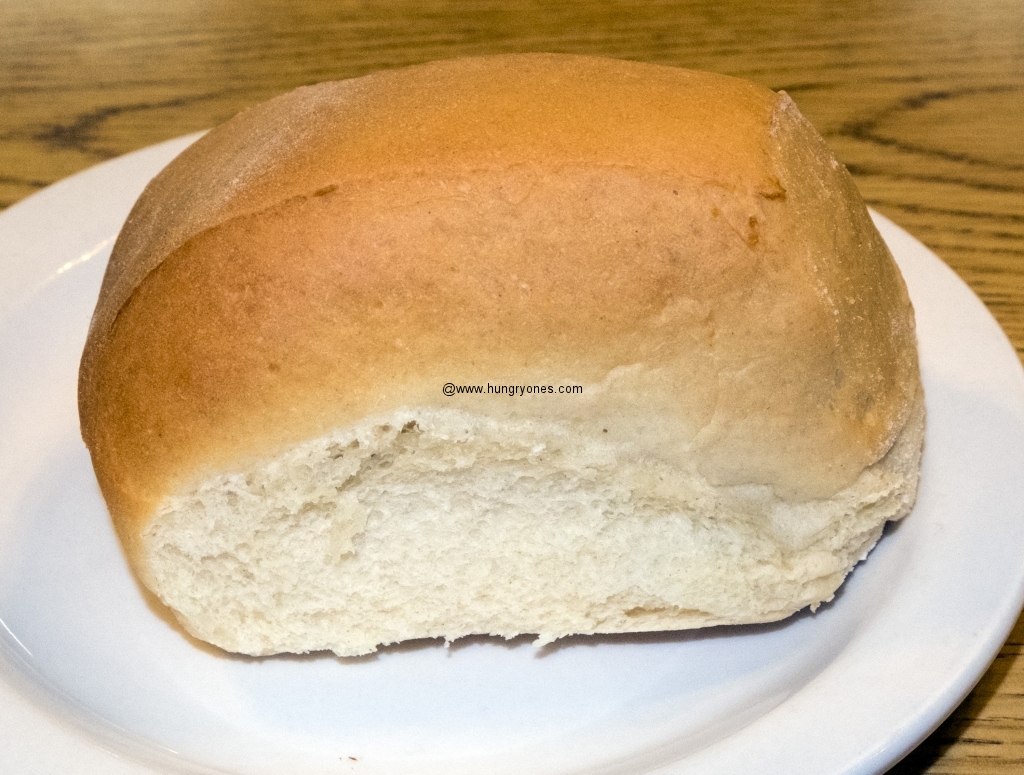 I love the fresh piping hot roll. Flavor is as delicious as a plain looking roll can be.   🙂  
Fried chicken dinner $12.99.  Nice crunchy batter.  Chicken was tender and juicy.  Flavor was like homemade.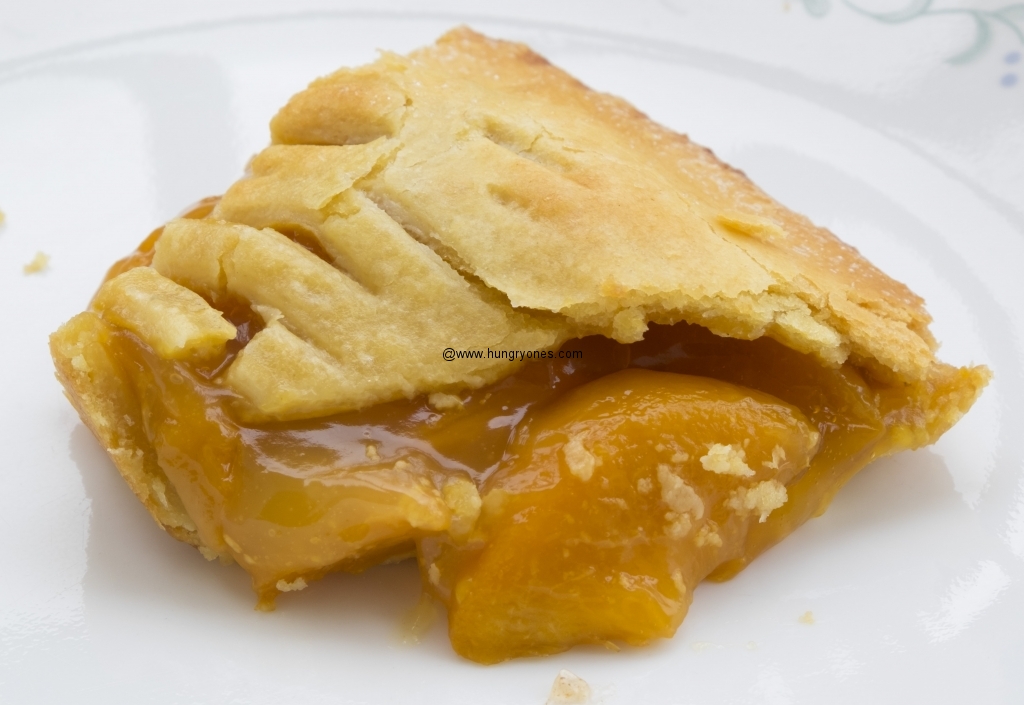 Peach pie $2.25 per slice.  Big slices of peach fill the pie.  Crust is flaky and crunchy.  Flavor like canned peaches.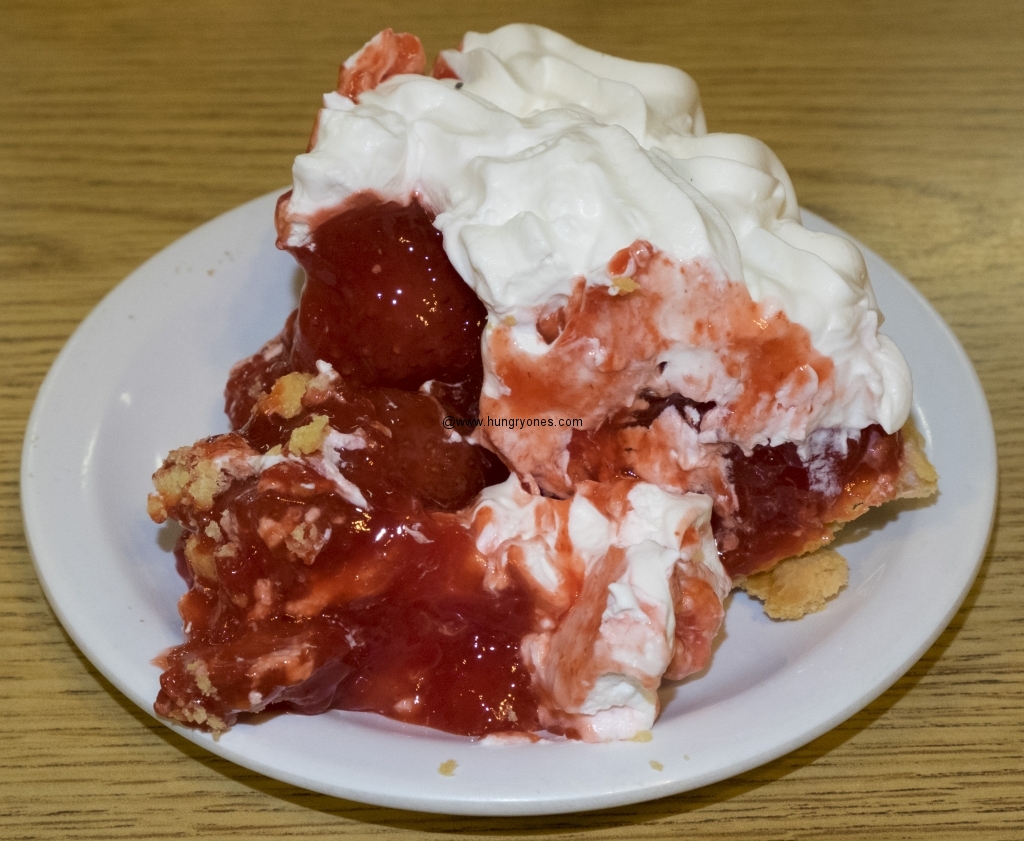 Strawberry pie $2.25 per slice.  Filled with whole strawberries and topped with whipped cream.  Bottom crust is nice and crunchy.  Strawberries tasted fresh and juicy.  All those flavors mixed in my mouth created a flavor explosion.  This is one of the best fruit pies I've ever had.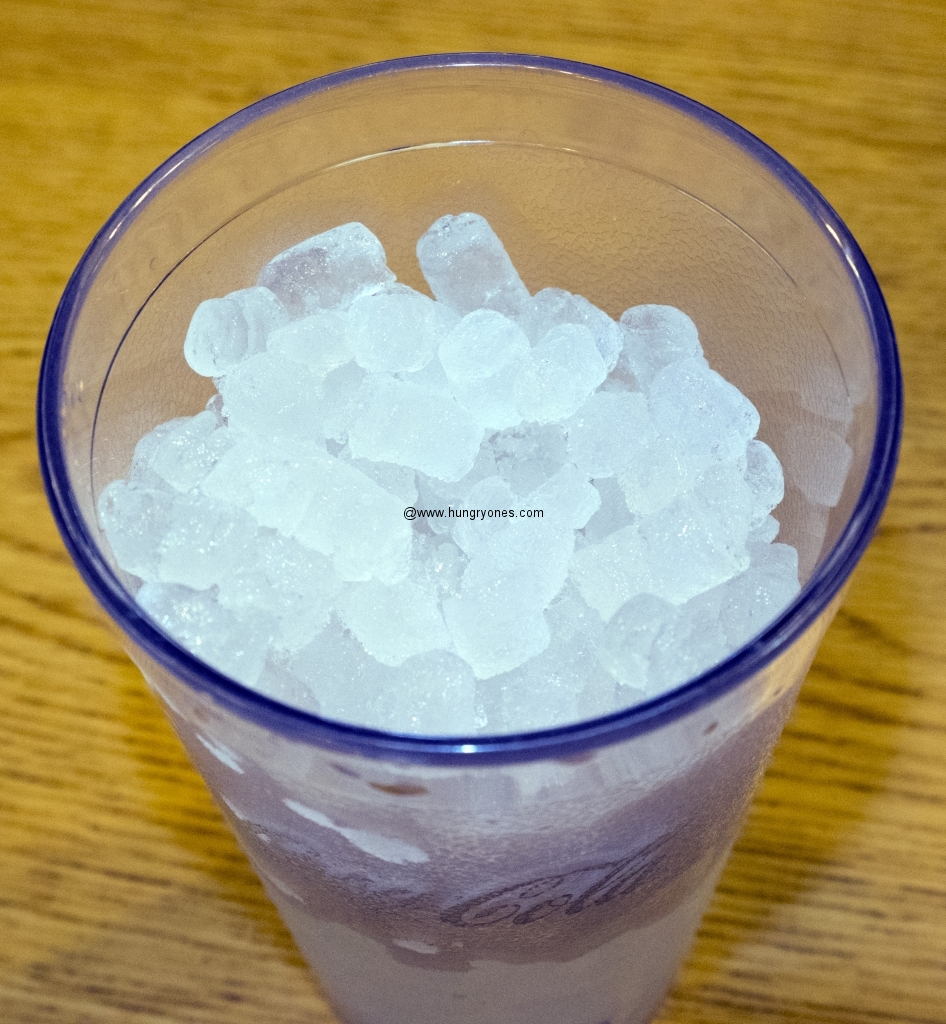 Much has changed since my first visit but the chicken pie and roll taste as delicious as ever and the ice is still those cloudy little cylindrical pieces…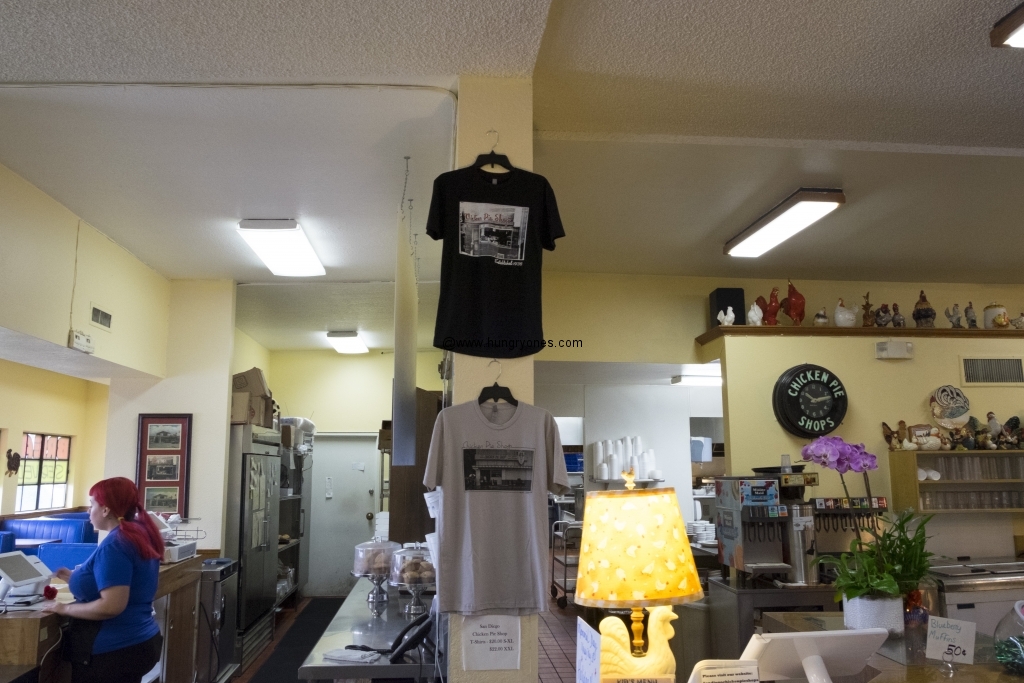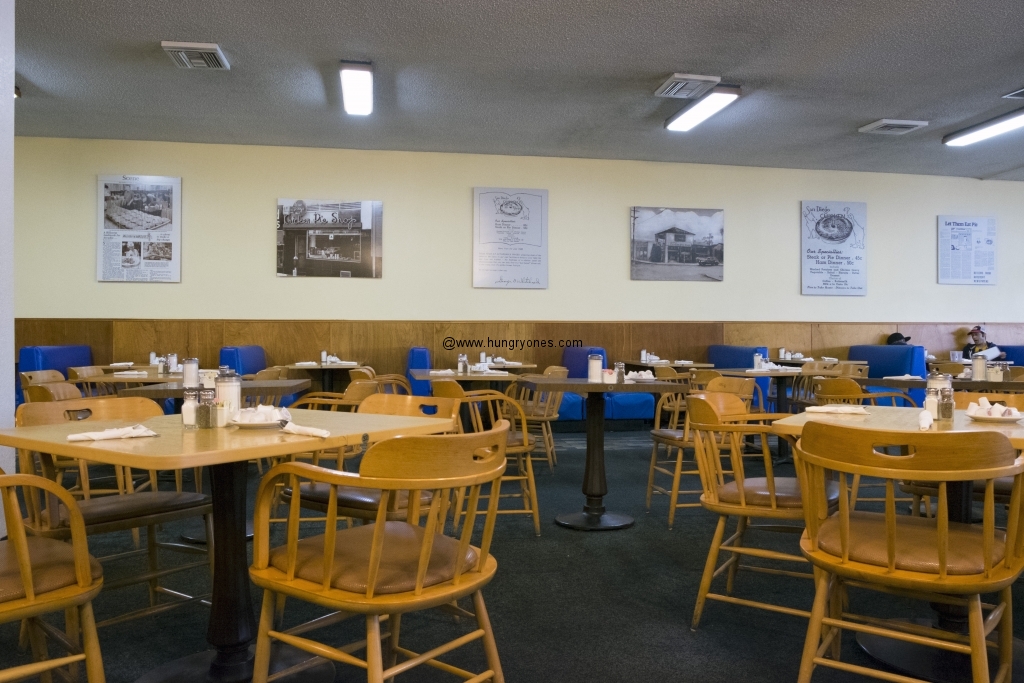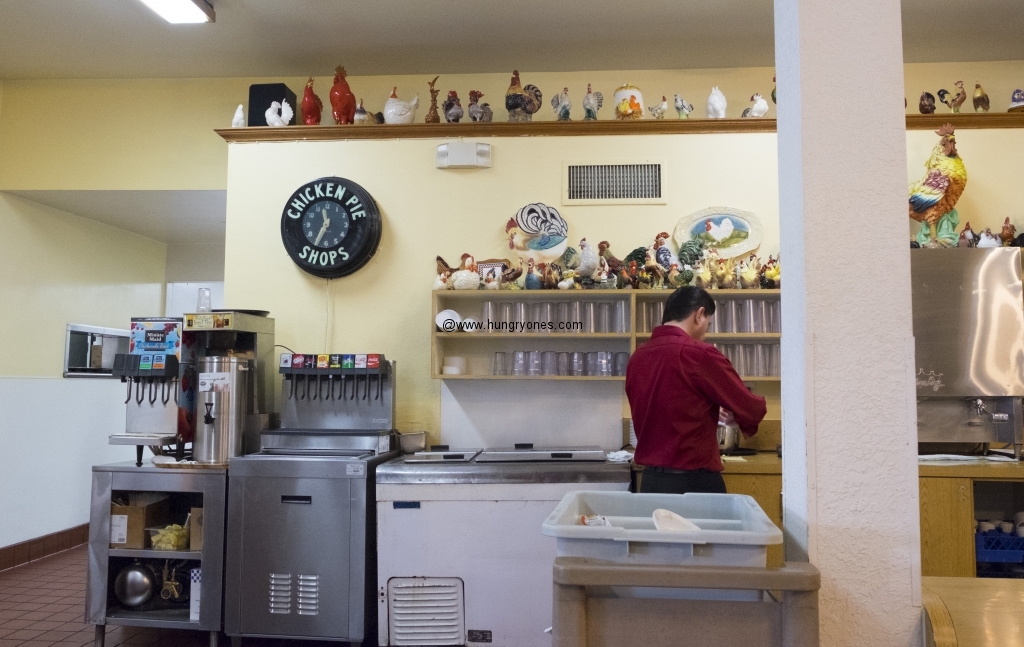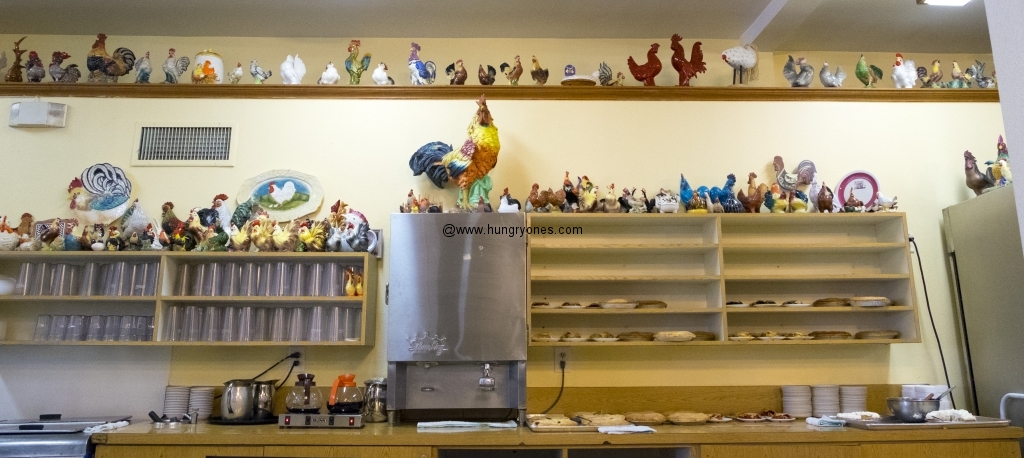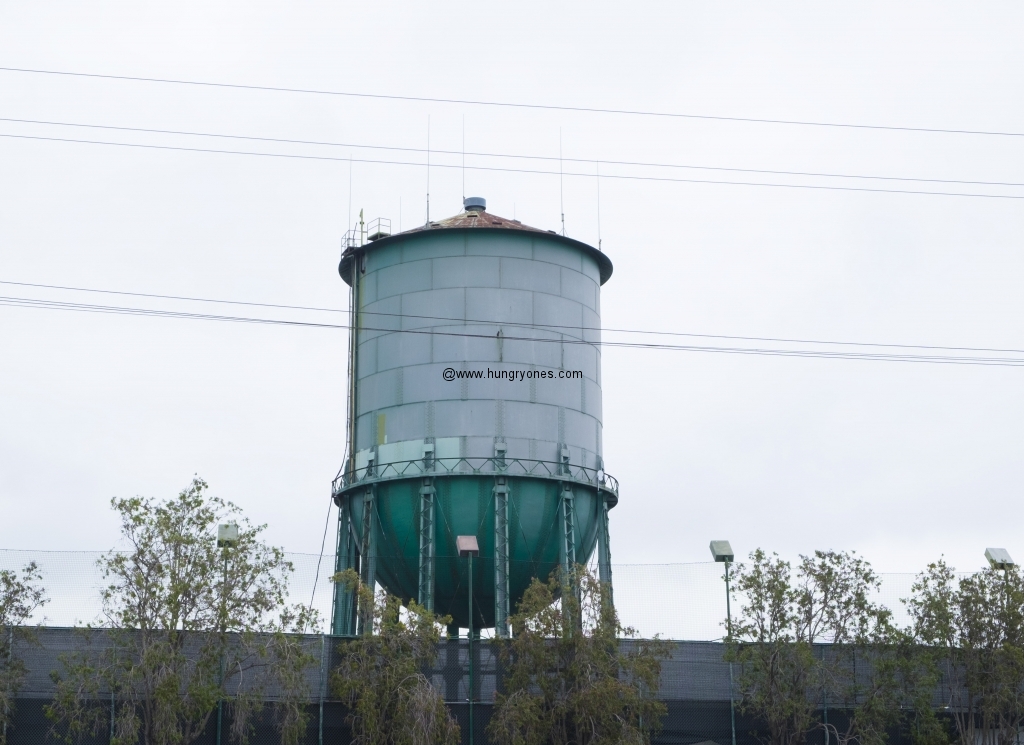 San Diego Chicken Pie Shop
2633 El Cajon Blvd
San Diego, CA 92104