Wonderful music, lovely food aroma's, interesting, happy, informative food and drink owners and chefs, that were very patient with all my questions.
Frazier Farms had a pulled pork sandwich on a hoagie type roll topped with numerous vegetables. Super flavorful! They have two locations; one in Vista the other in Oceanside.
Had a lovely conversation with the Chief Coffee Officer (super cool title) Rick of Living Java. The cup of coffee I had was filled with superfoods, matcha green tea, cacao and honeybush. The smooth flavor surprised me! No bitterness at all and the flavors really complemented each other. Plus it gave me a little energy boost. Definitely going to buy coffee from Living Java. You can find them at; http://www.livingjava.com/shop. They give 10% of sales to worthy causes because they are dedicated to giving back, trying to make things better. Gotta love that!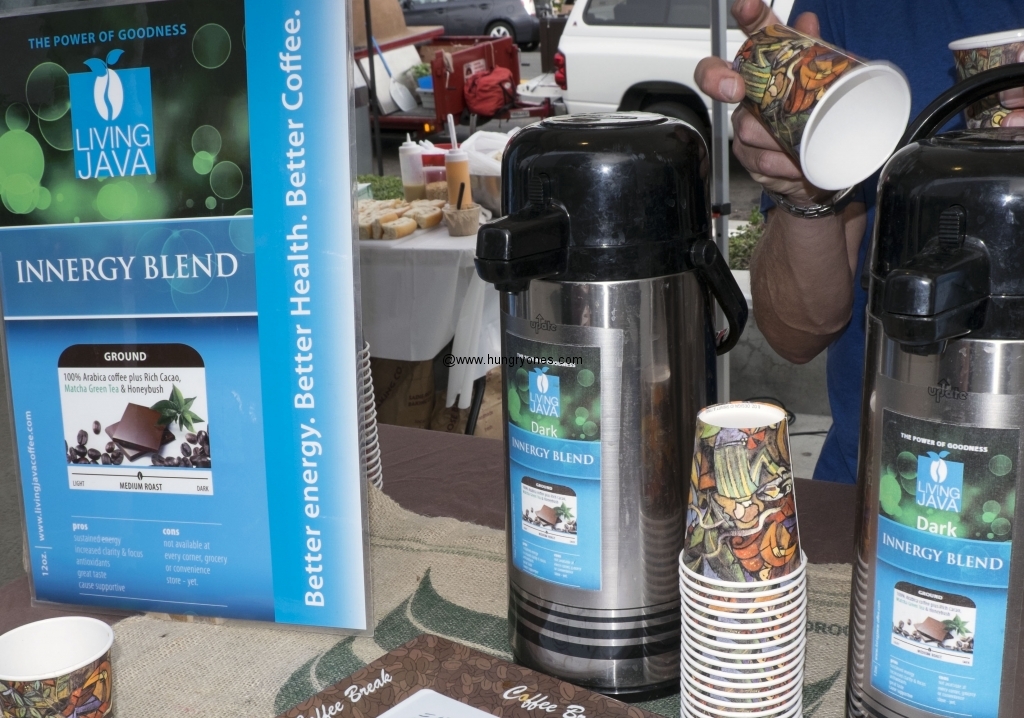 Stopped by the Bottaro Wood Fired Pizza booth a bunch of times for a slice of their honey topped pizza. John was super friendly and warned me about the honey before eating it! Sounds a bit weird I suppose, but don't be put off. The tomato sauce paired really well with the honey. The pizza crust had a nice wood flavor. I'd definitely eat more! Since they are mobile, go to their website for upcoming events; http://www.bottarowoodfiredpizza.com
Stopped by Cheryl's Caramels, they have nine different flavors of caramels to try out. Think my favorite was the coffee caramel. The other flavors; dark chocolate, raspberry, maple syrup, milk chocolate, butterscotch, old fashioned and sea salt. What I really like is the caramels are homemade with organic cream and butter. They just melt in your mouth, delicious! You can find their next event, or buy online; http://www.cherylscaramels.com/events
One that really knocked my socks off is the Living Tea Brewing Company. Tried out the Kombucha tea and just fell in love with it! It has an effervescent quality and fantastic flavor that makes you want to drink more! What I really like about Living Tea is they have a custom commercial water filtration system. You can find them at; 302 Wisconsin Ave. Oceanside, CA 92054 or http://www.livingteabrewingco.com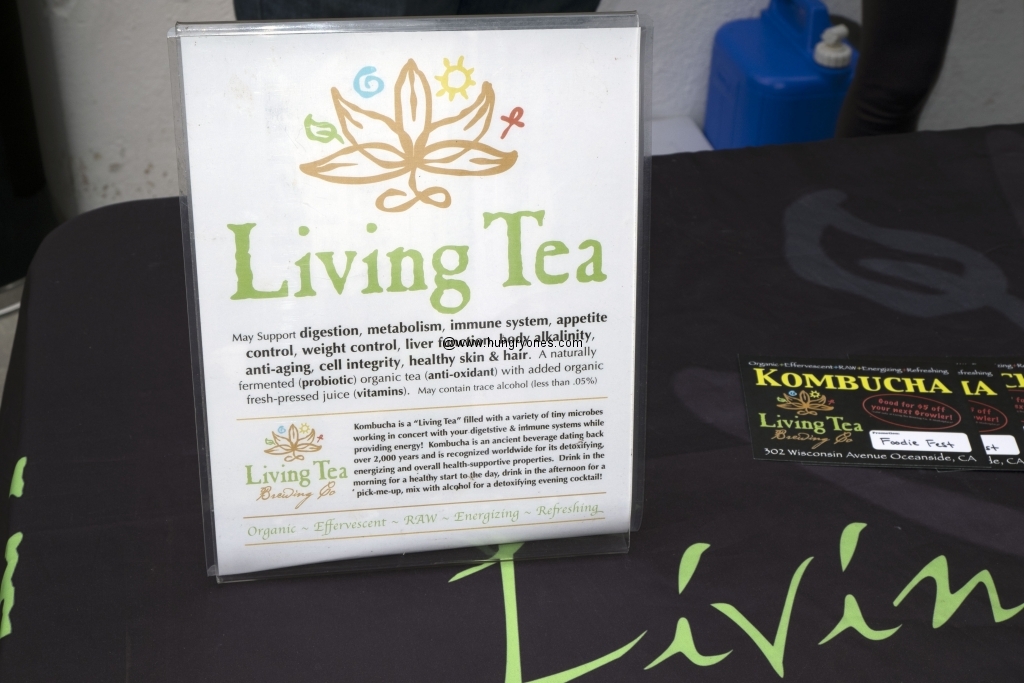 The pork skewers with bacon wrap….so delicious and addictive! Definitely going to try out more food for lunch or dinner at; Bistro West 4960 Avenida Encinitas, Carlsbad, CA  92008.
Stir fry vegetables with ramen (courtesy of Whet Noodle) turned out to be very delicious, the vegetables cooked perfectly. If only I could stop dropping my chopsticks…! Would love to try out more of their menu. What I really like about Whet Noodle is they use locally sourced foods from; farmers, fisherman and artisan vendors. They can be found at; 1813 S Coast Hwy, Oceanside, CA 92054.
Had the opportunity to chat a bit with Tiffany. She is always so bubbly, happy and impeccably dressed. Thank you for inviting us! Your wonderful!
By Maggie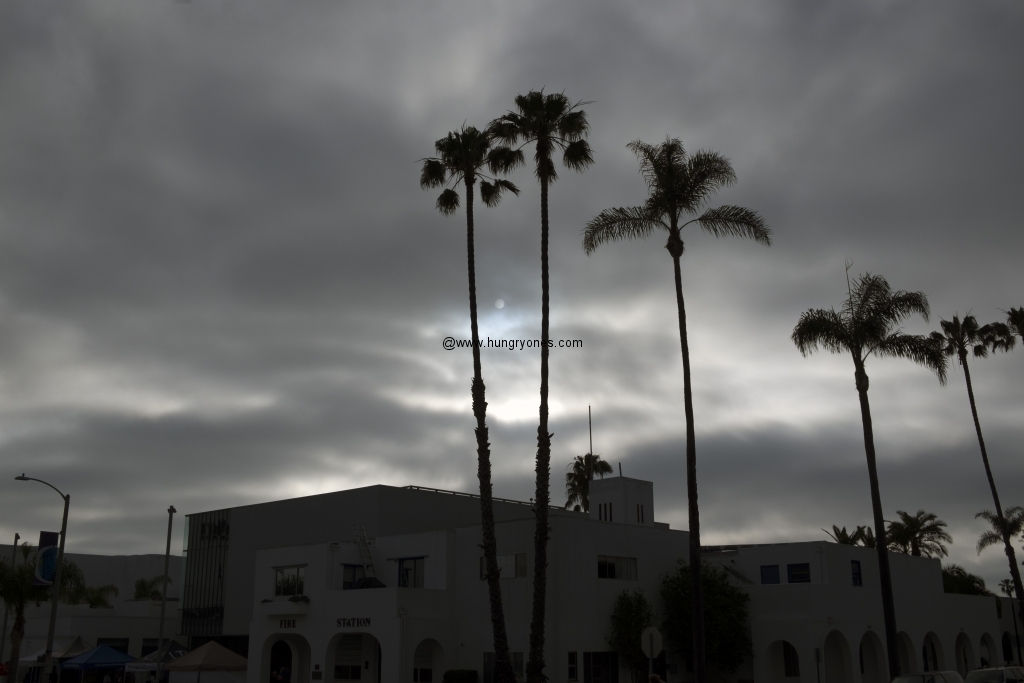 I was excited to see an invite from Tiffany at Delicious Buzz to an event at the Oceanside Museum of Art.  I enjoyed the shows I've seen there in the past.  It was getting late evening when we arrived and the food tents ringed the entrance.  Lots of happy vendors here offering samples.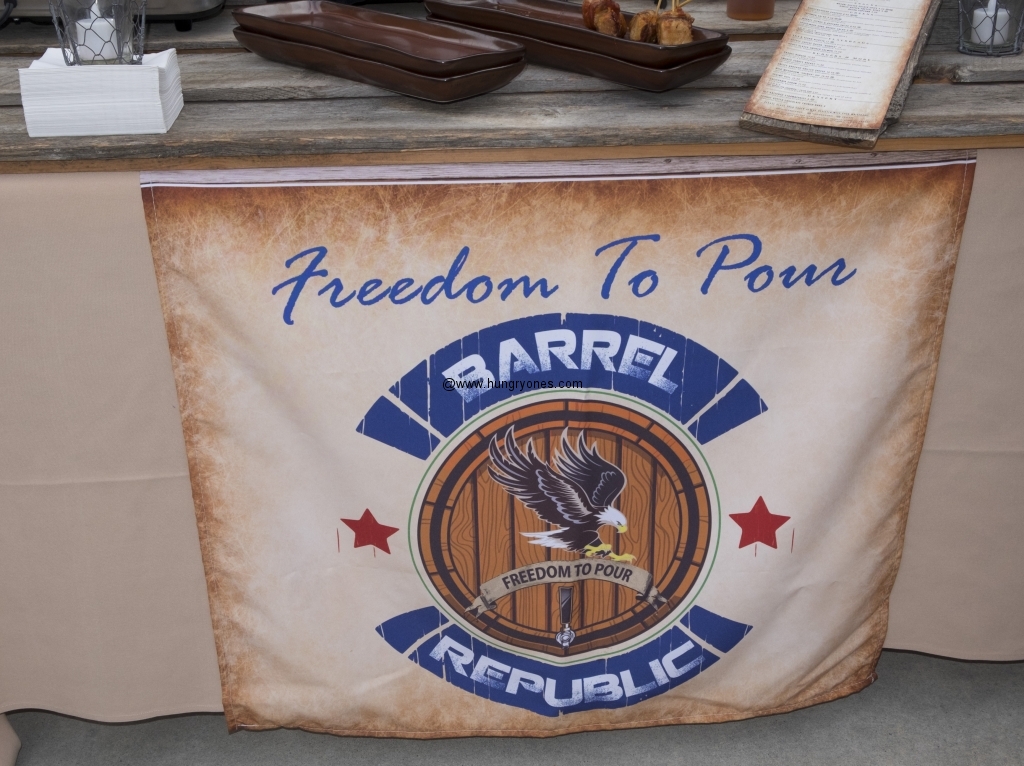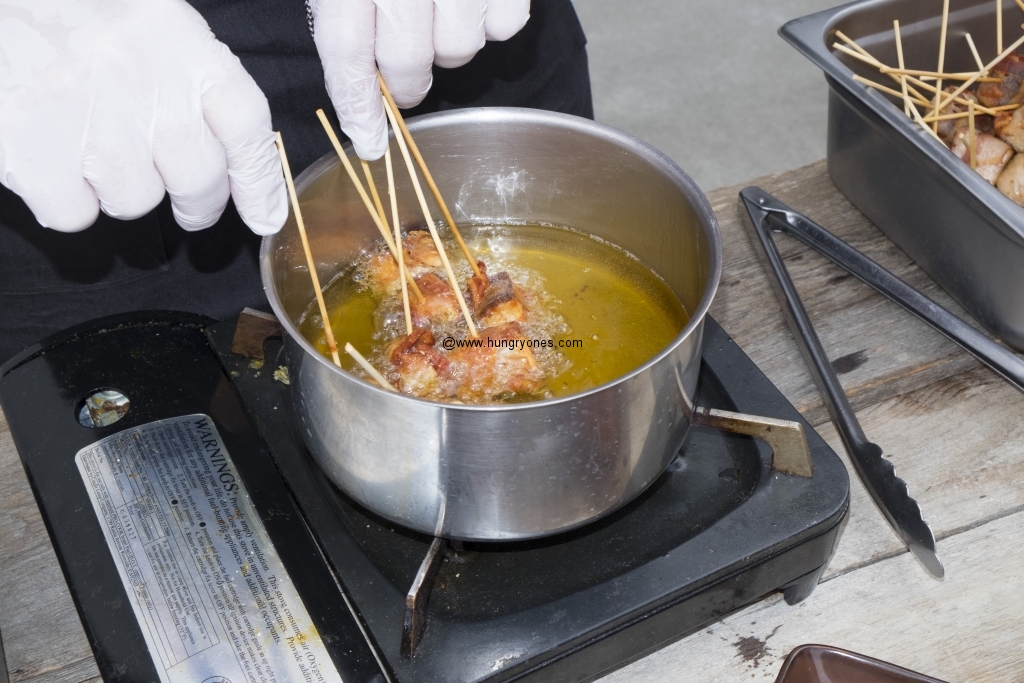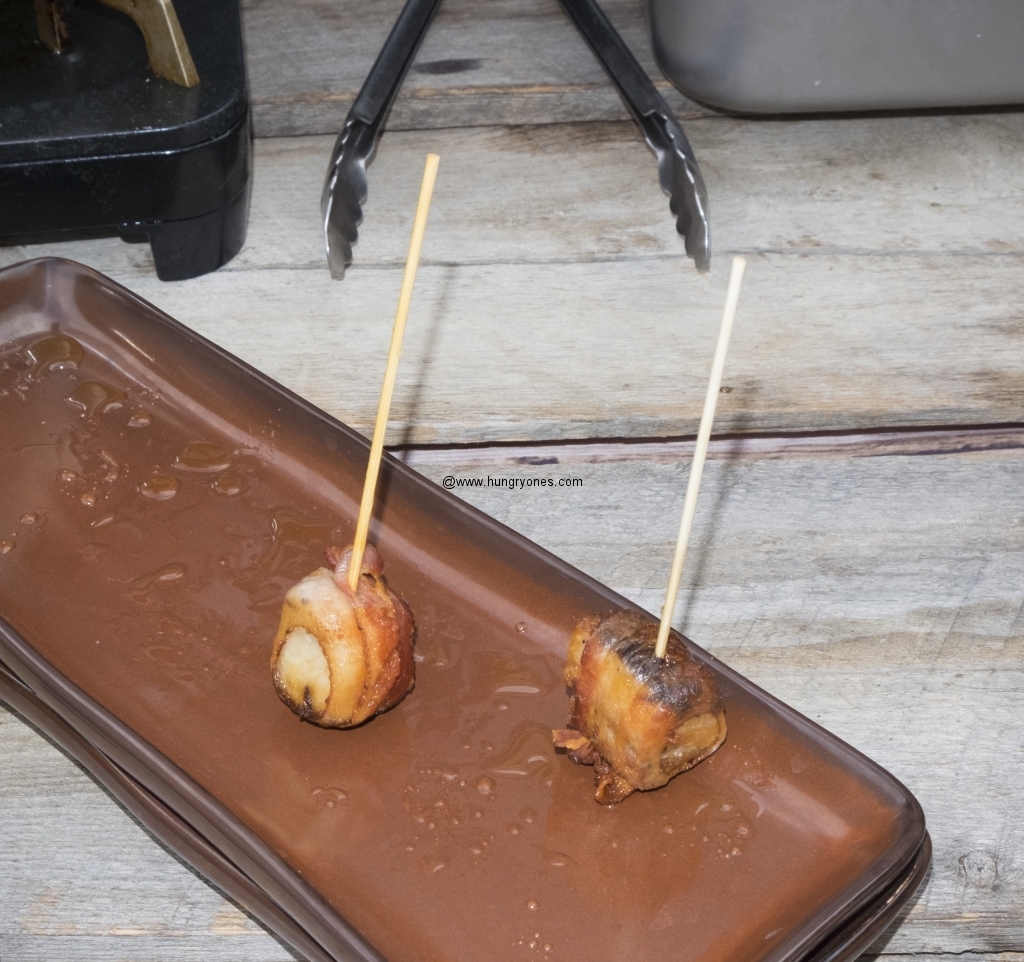 Barrel Republic brought my fav snack of the night.  Crispy bacon wrapped around pork belly and fried.  I watched as the bacon lollipops were frying.  They taste so good hot out of the fryer.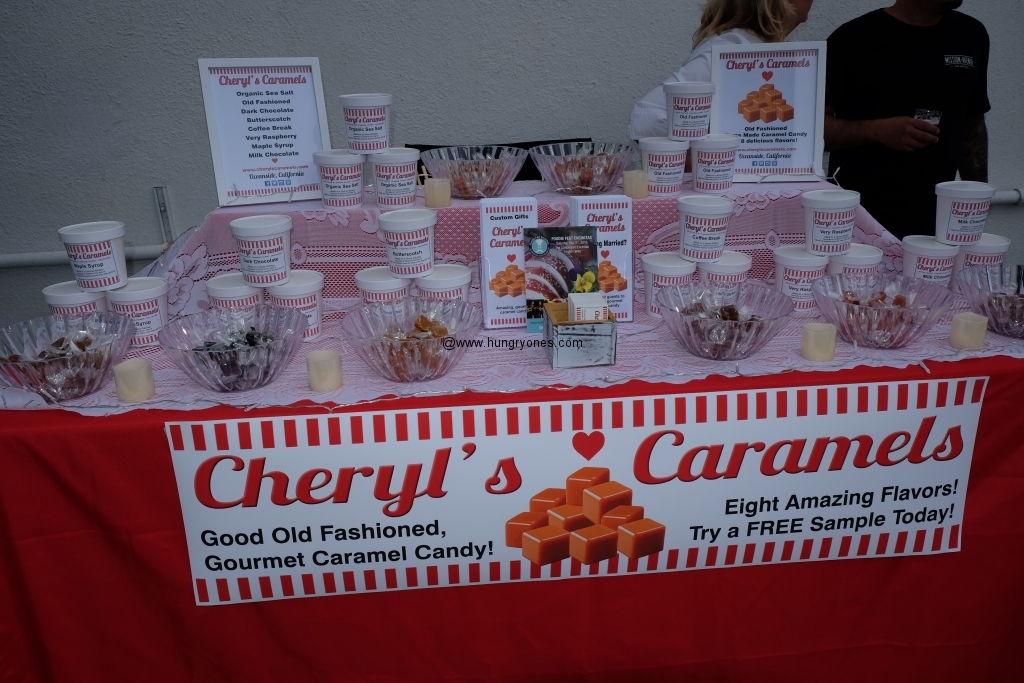 Cheryl's Caramels were soft and had amazing flavor.  So much better than the Brach's caramels I ate when I was a kid.  Those suckers were hard and the flavor was just ok.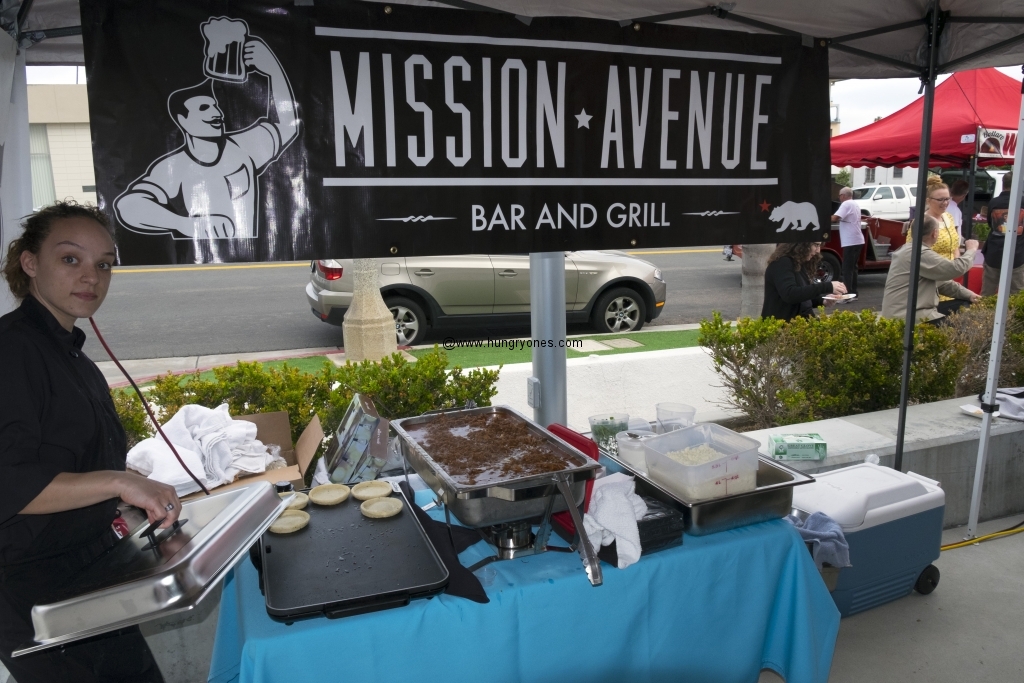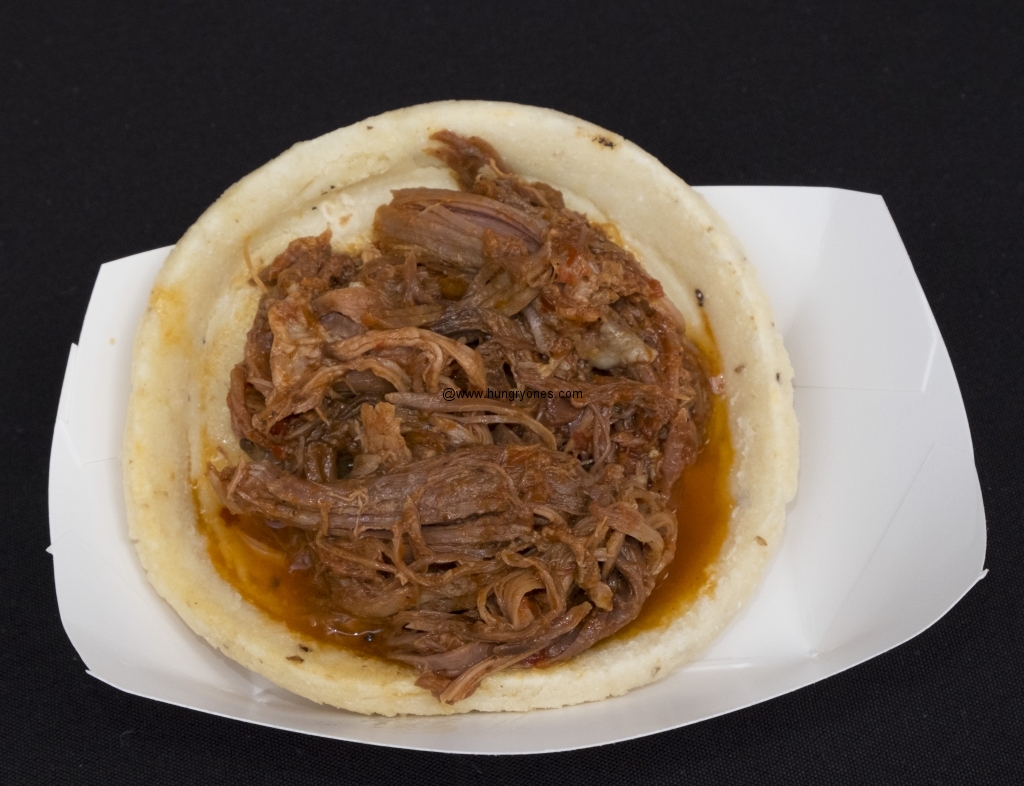 Mission Av. Bar & Grill had goat tacos with really good flavor.  I would have thought it was marinated pork if I wasn't told otherwise.  Flour tortilla was interesting as it was about 3 times the thickness I'm use to.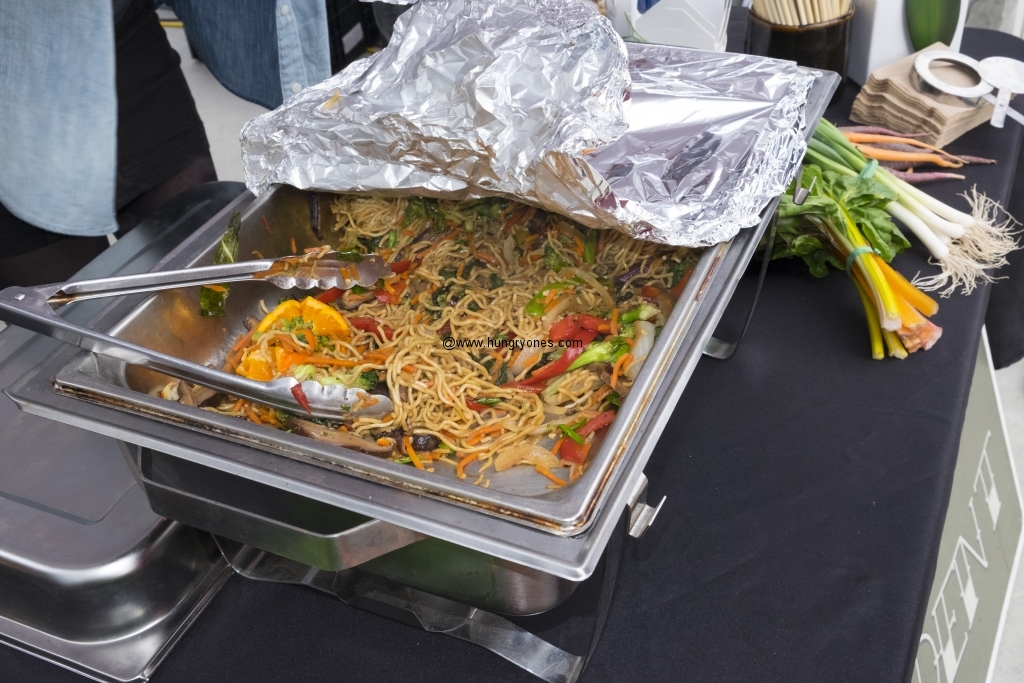 Whet Noodle had a very tasty yakisoba noodle dish sourced with local veggies.
Enjoyed walking through the museum.  Really nice docent came by and told us about the local artist who's exhibit we were looking at.  Majorie Nodelman had some really colorful paintings on display.  Band kept playing into the night.  🙂
By Soo