The green hillside hides
Little red berries for me
So bright and fragrant.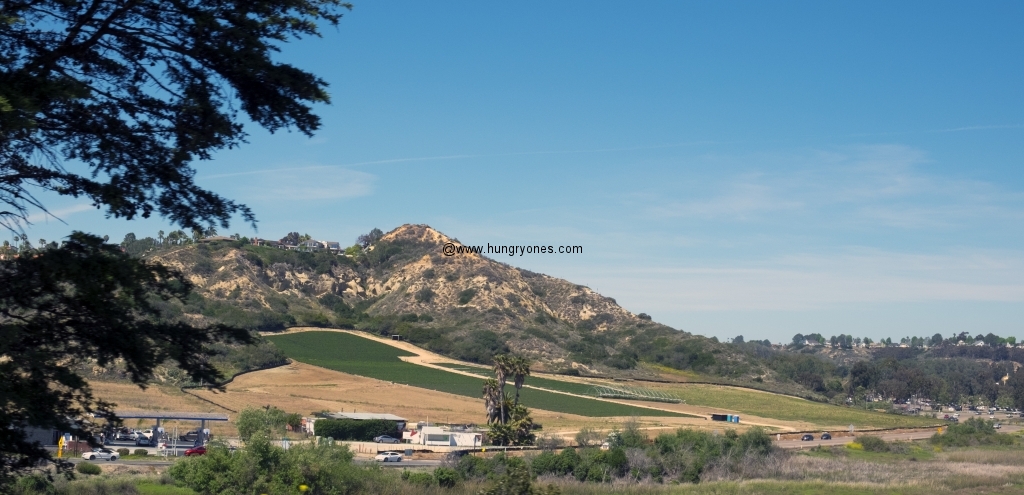 Driving in my car I spotted the big white sign declaring strawberries.  I had to stop.  I have a weakness for strawberries ripened on the vine.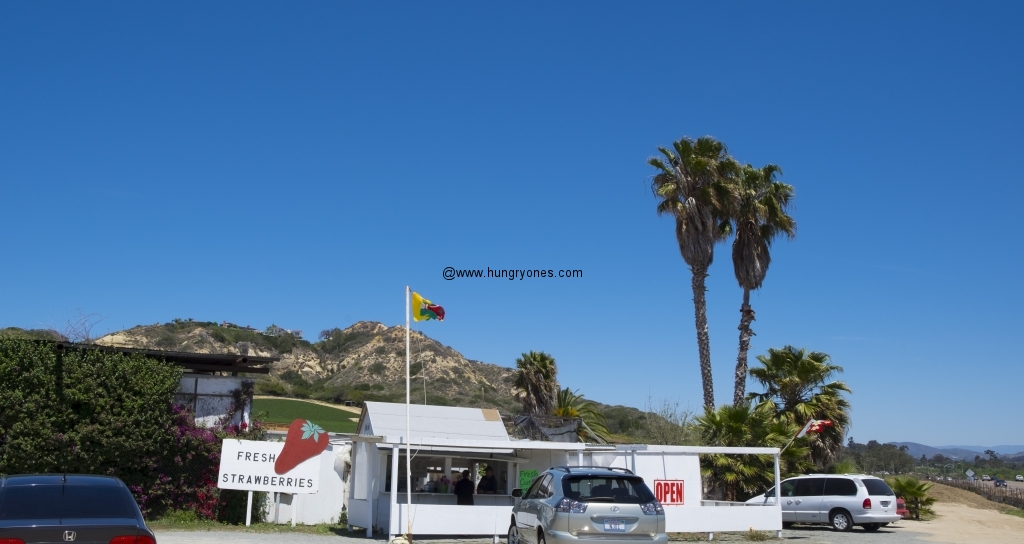 Walking to the stand I noticed the strawberry field in the back.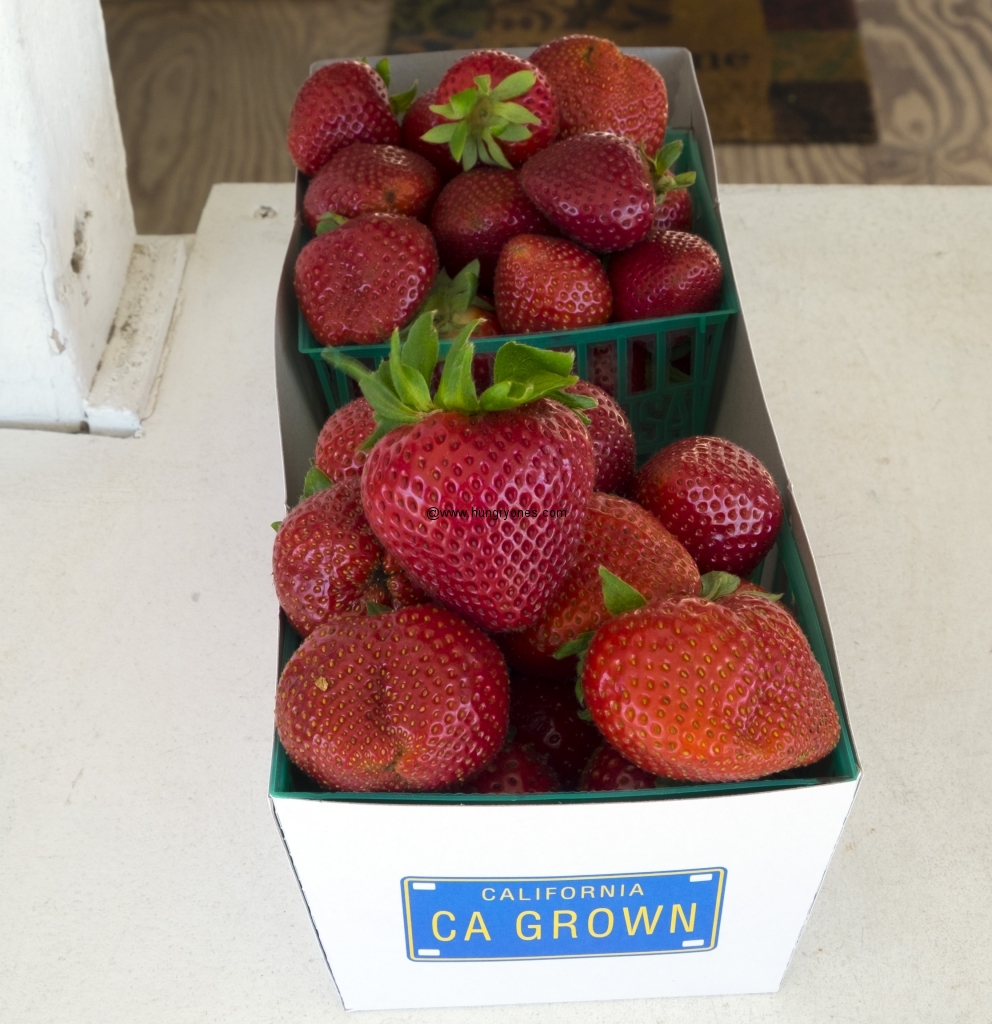 I bought 2 baskets for $9.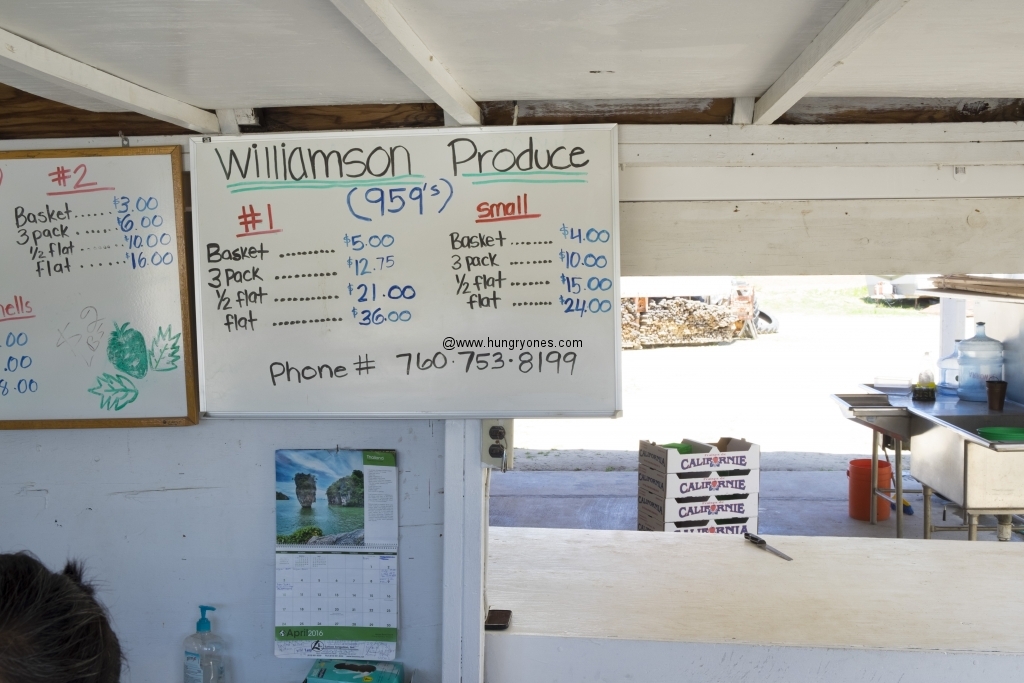 Pricey but I don't think you will ever get fresher strawberries unless you pick them yourself.  They were rosy red and at the peak of their beauty.  I could not resist the sweet fruity scent for long.  I plopped one in my mouth and juices flew everywhere as I bit down.  Flesh was so tender and the flavor was so sweet.  These are the best strawberries I've ever had.  My only conundrum is why I need to drive by Manchester Ave. next weekend…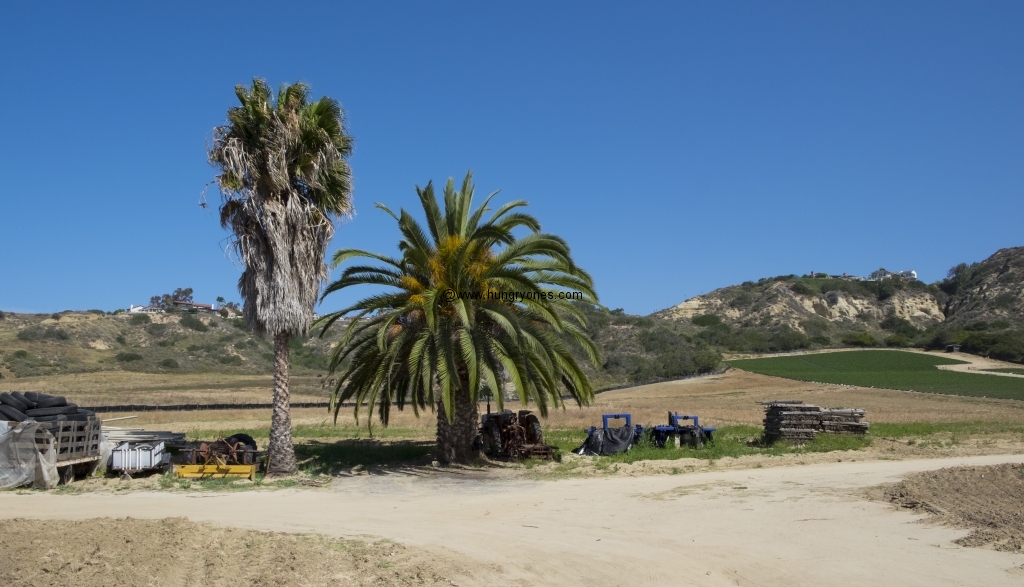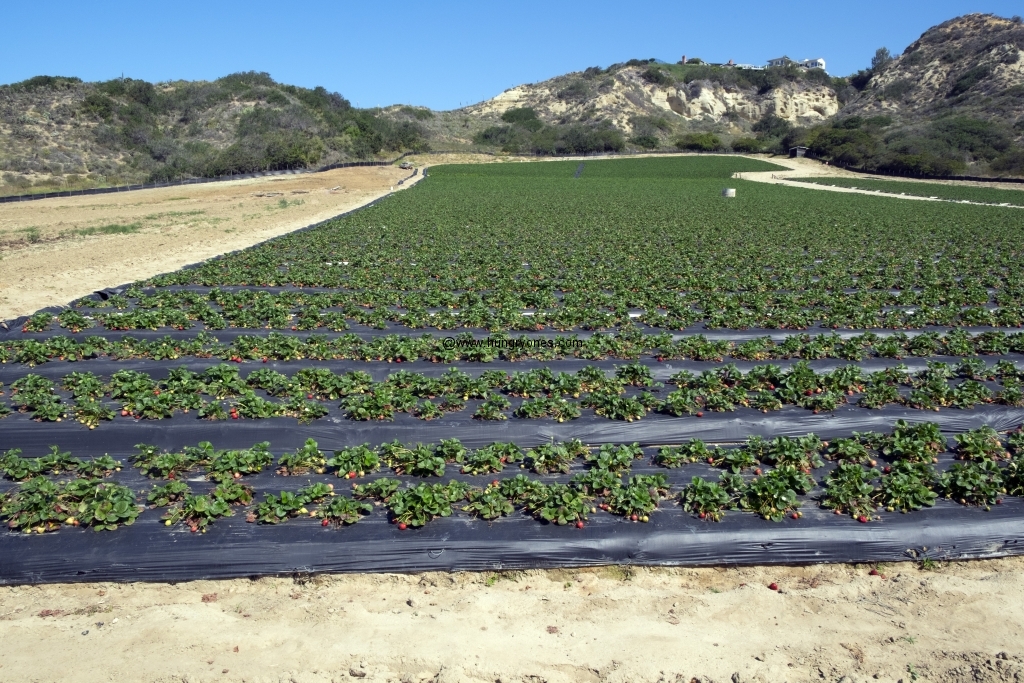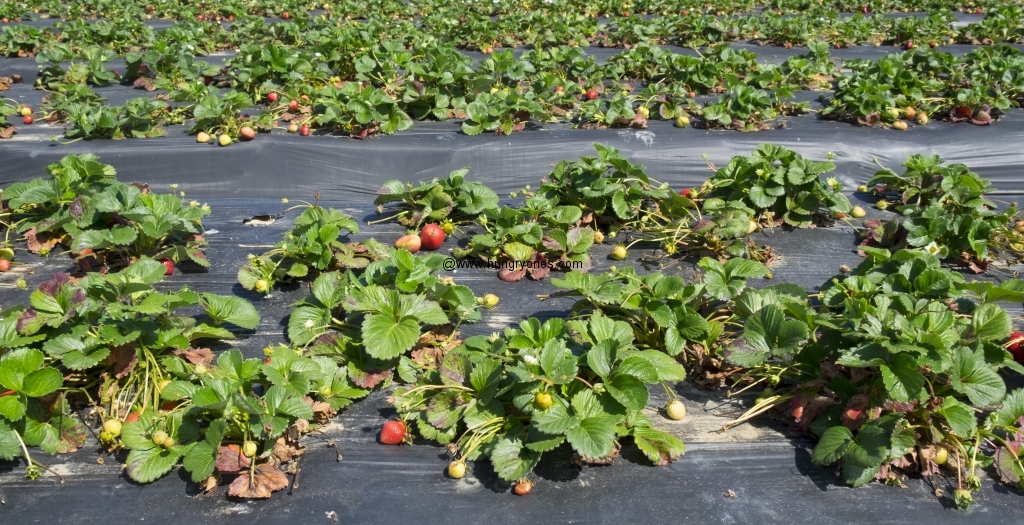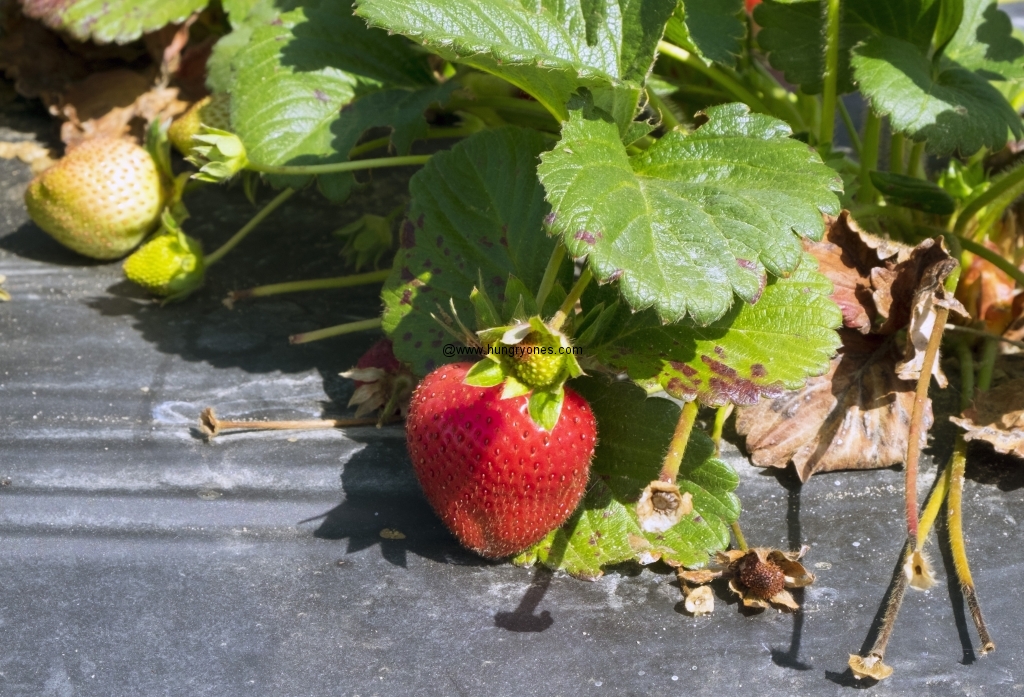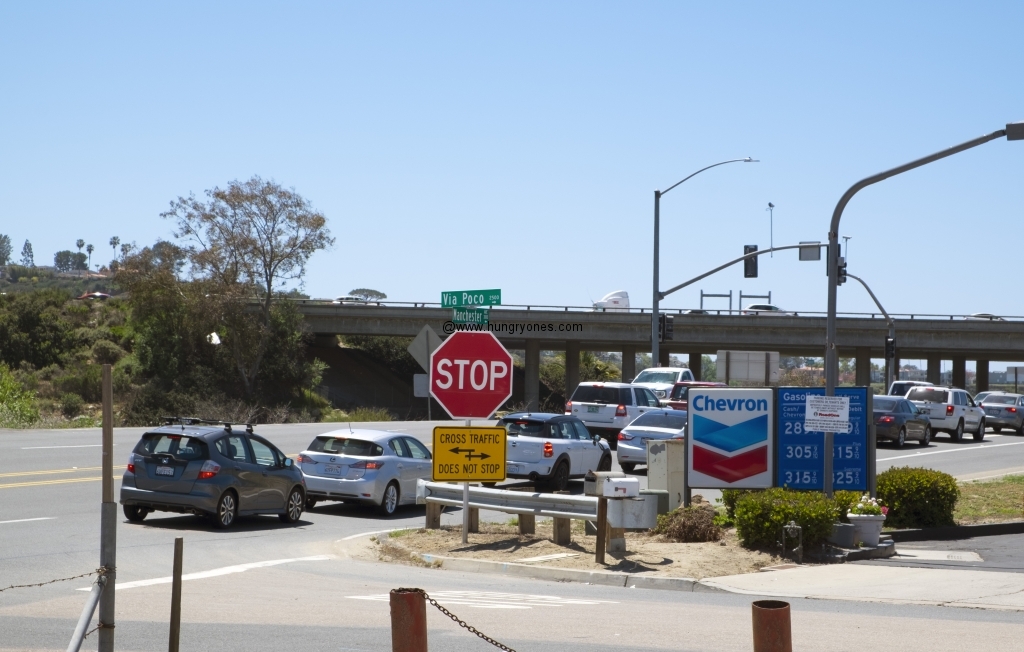 Call before you plan a trip here as they are not always open.
Williamson Produce
3102 Manchester Ave
Encinitas, CA 92007
760-753-8199