The journey is long
The Sun shines down hot today
The comics await.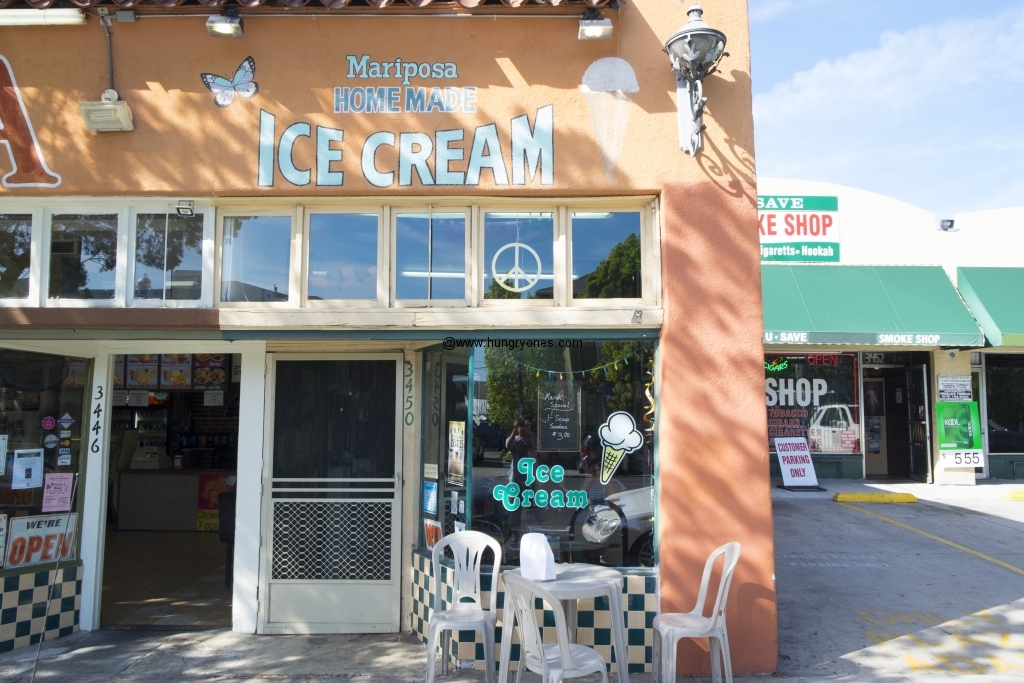 Saturday mornings I use to bike down this street on my way to pick up my weekly comics at Golden State Comics. Then as now there are lots of mom and pop shops lining the street. My old Schwinn cruiser matched the weathered look of these shops. I wish this place was here then. I could have used a double scoop after a long ride.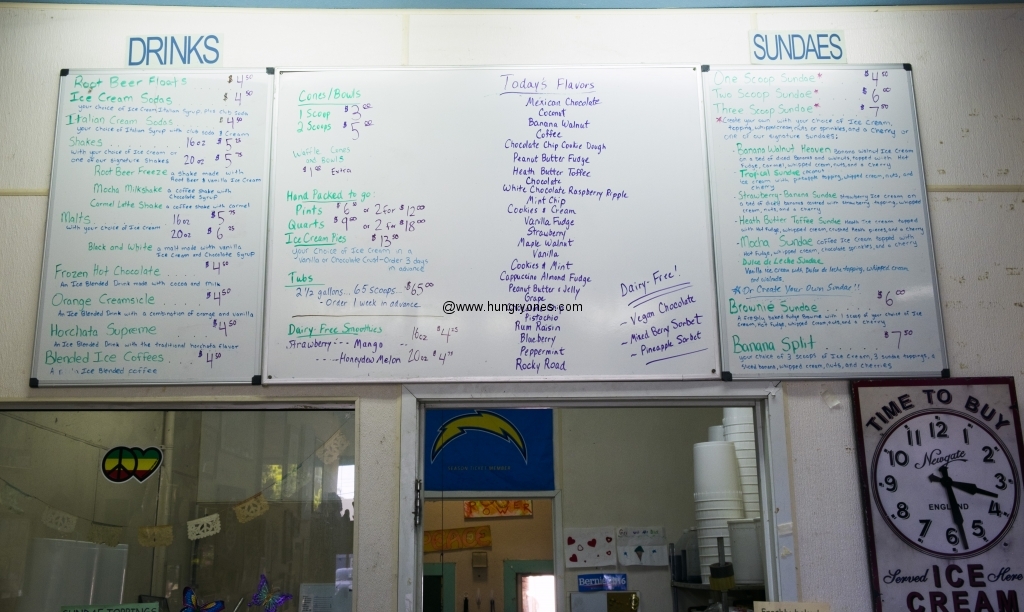 I tried a waffle cone with 2 flavors. Waffle cones are made fresh daily and was crunchy with a unique flavor and aroma.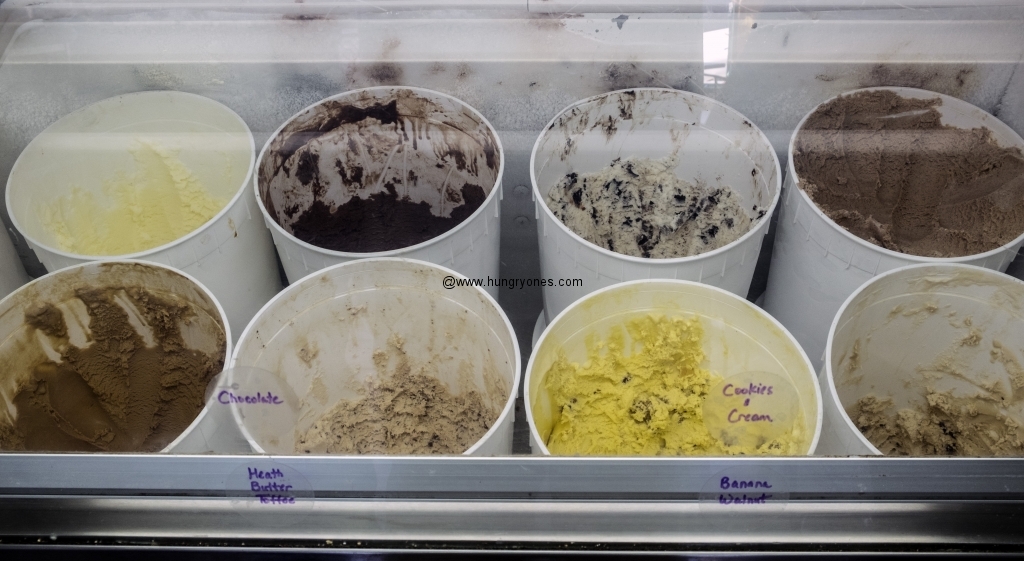 Vanilla was smooth as velvet and had a sweet vanilla flavor.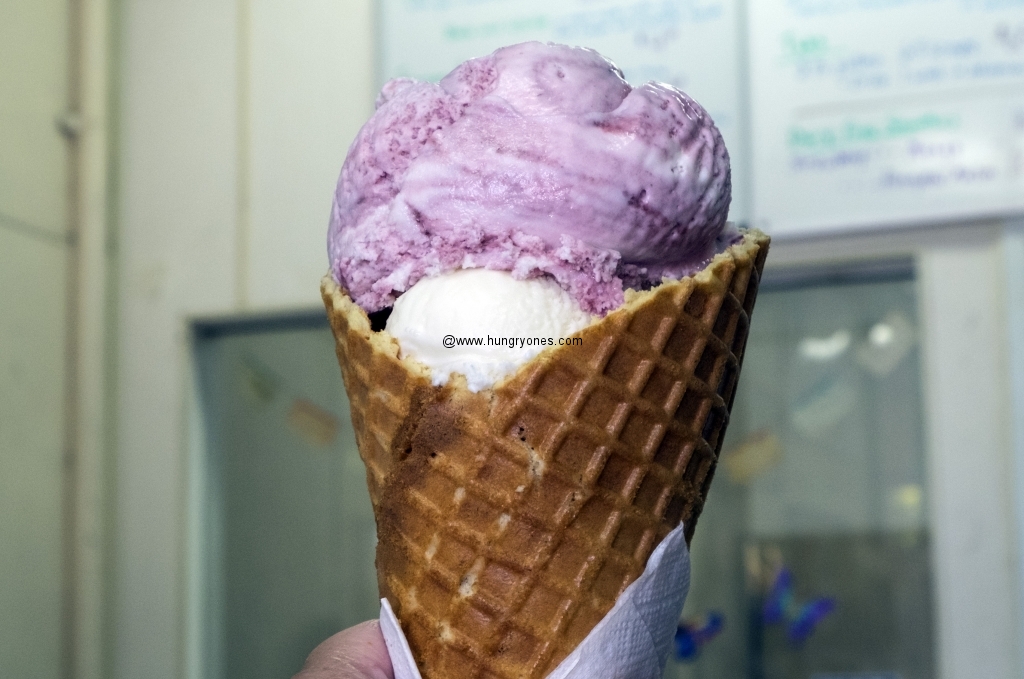 White chocolate raspberry had a mixture of delicious flavors with the raspberry being the strongest.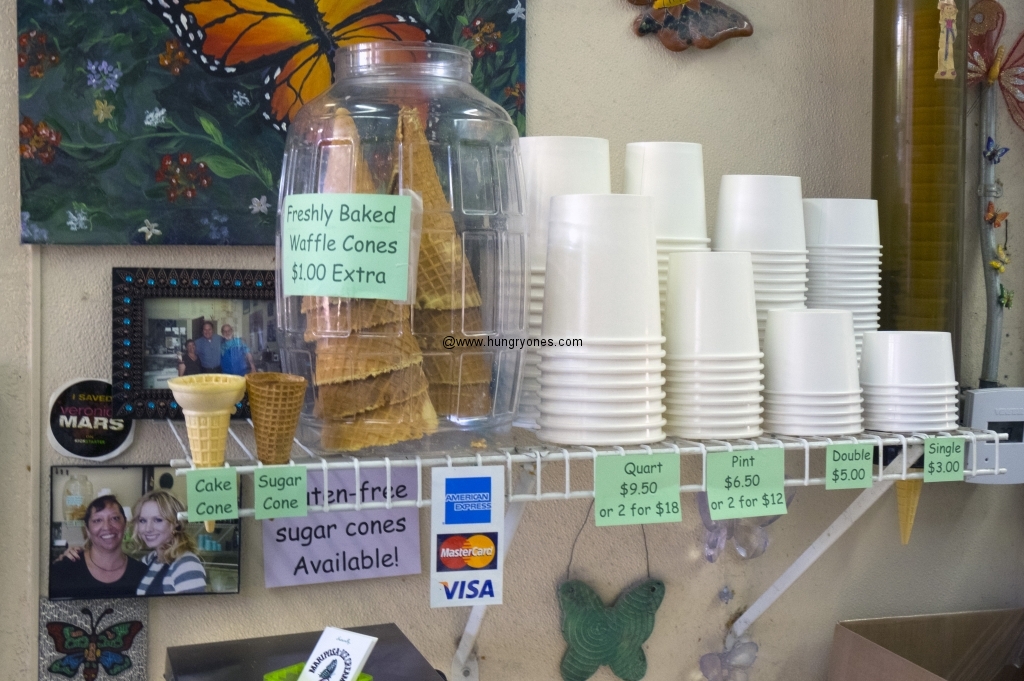 This classic ice cream shop has some great flavors. I am not that adventurous when it comes to wild flavors though. Took home a quart of vanilla for $9.50. Some great flavors I've tried in the past:
Strawberry – fresh and fruity, tons of strawberry
Cookies and cream – lots of Oreo bits to contrast with the base vanilla layer, one of my fav cookies and cream.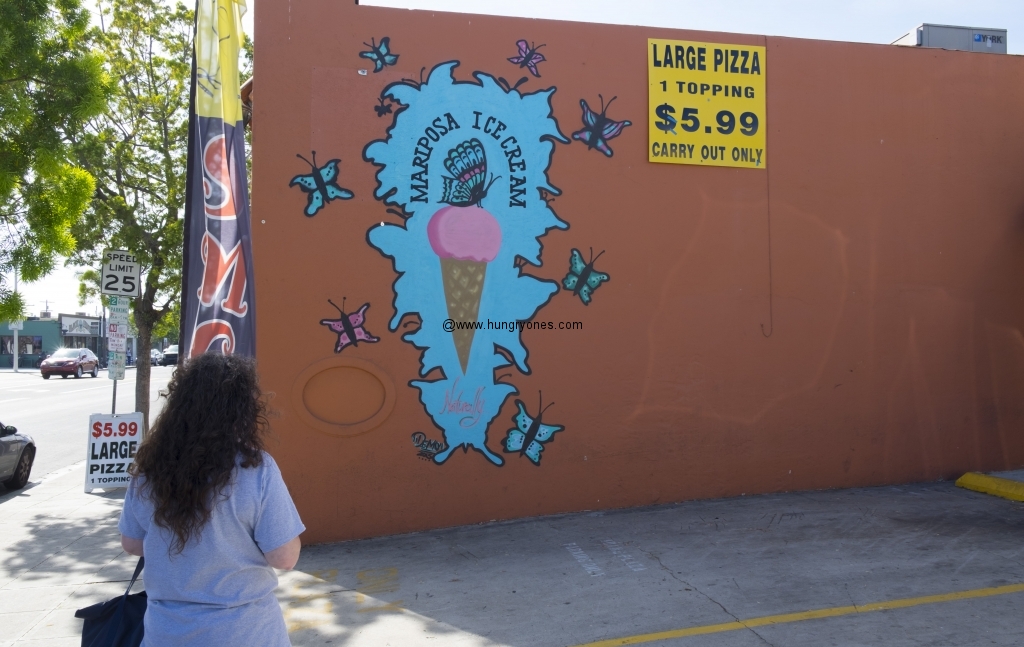 Mariposa Ice Cream
3450 Adams Ave
San Diego, CA 92116