Lovely large showcases display various types of foods, so if your not sure what to get chances are you will see something delightful and order it.
Since this was my first time here I had a few questions. The two ladies helping me were very knowledgeable about the food and how it was prepared. Basically you stand in line to order, place your order, get your own fountain drinks, ice tea, etc., then pick a table and display your number. Shortly thereafter they deliver your food. Tada!
Things I love about this restaurant: A. They are family owned and operated. B. Use local and organic food. C. Almost everything they serve is made from scratch. D. Reasonably priced.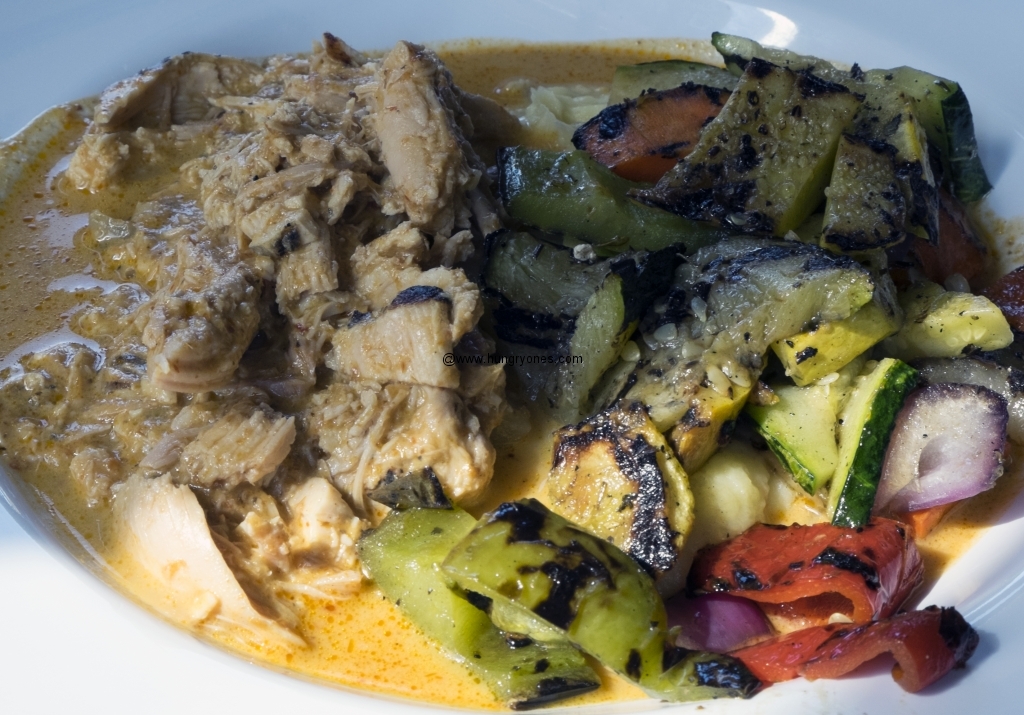 Panang chicken curry with brown rice and grilled vegetables. The whole dish was spot on, just lovely and scrumptious!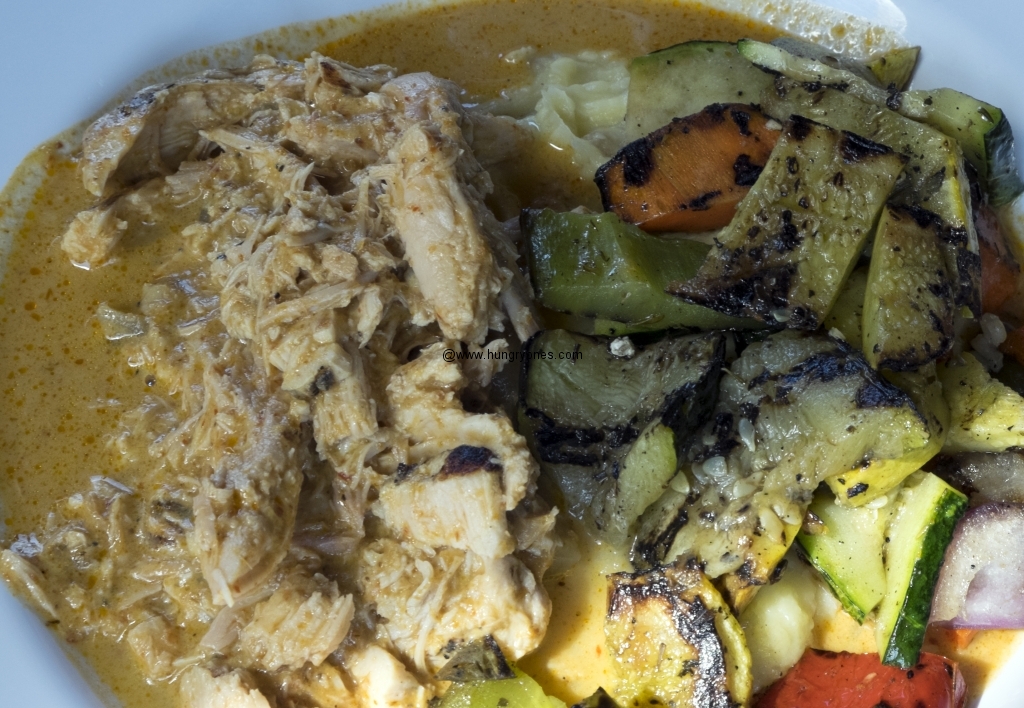 Next visit I'd like to try out their lamb burger. Hmmm, or maybe the salmon bowl.