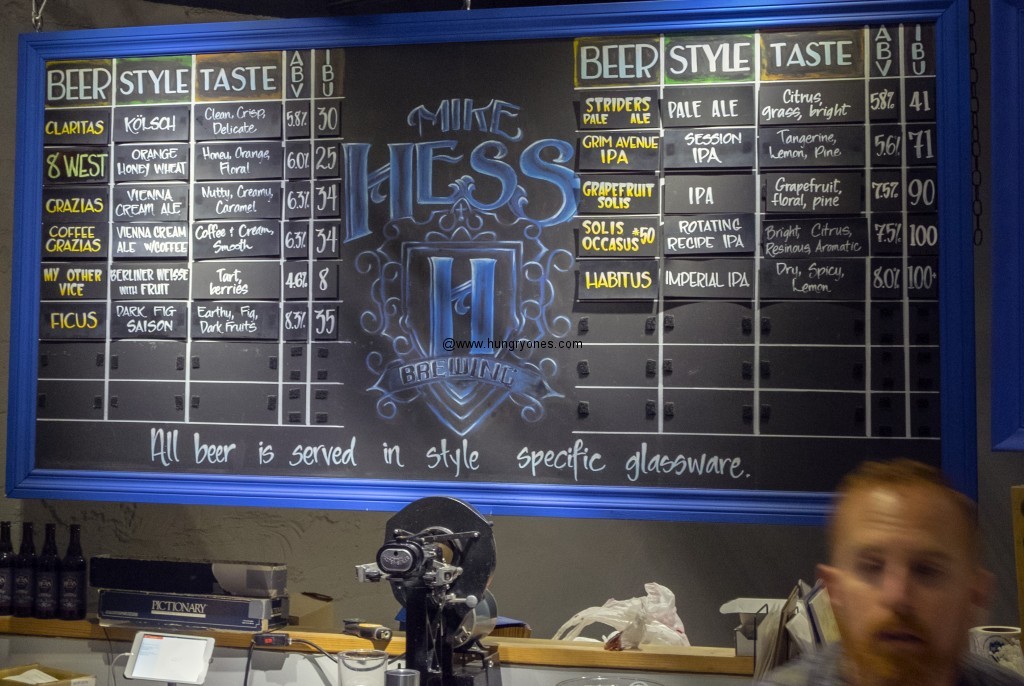 Driving by the front on the way to the parking lot I get a glimpse of the giant shiny vats used to make the beer, impressive. Think I need to borrow one and stick it in my front lawn area, people driving by would slow down to take a look that's for sure……nah just kidding! Seriously, it would be great to get a short tour of the brewing area, obtain a closer view of where the masters of Mike Hess brewing do their magic.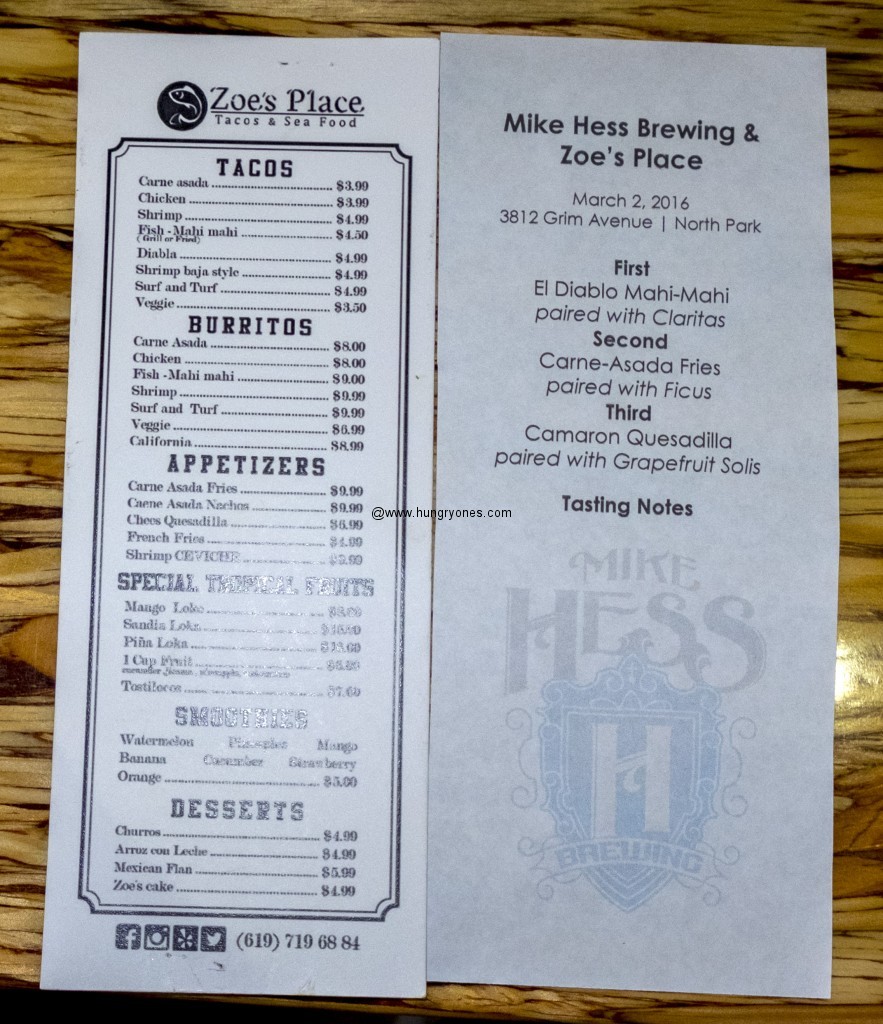 Walking inside passed the line for Zoe's Place and soaked in the ambiance of the brewery. Received a genuine warm welcome from Amanda (Passion roots PR) giving the lowdown of where to sit and what to expect, such a lovely person! Looking forward to more events.
Art work of David Bowie on the far right wall, my favorite is the black and grey background, star shape framing David's face, quite the genuine likeness, nice. Found the same artist (Daniel Jaimes) painting Chewy and Princess Lei, looked like an actual photograph.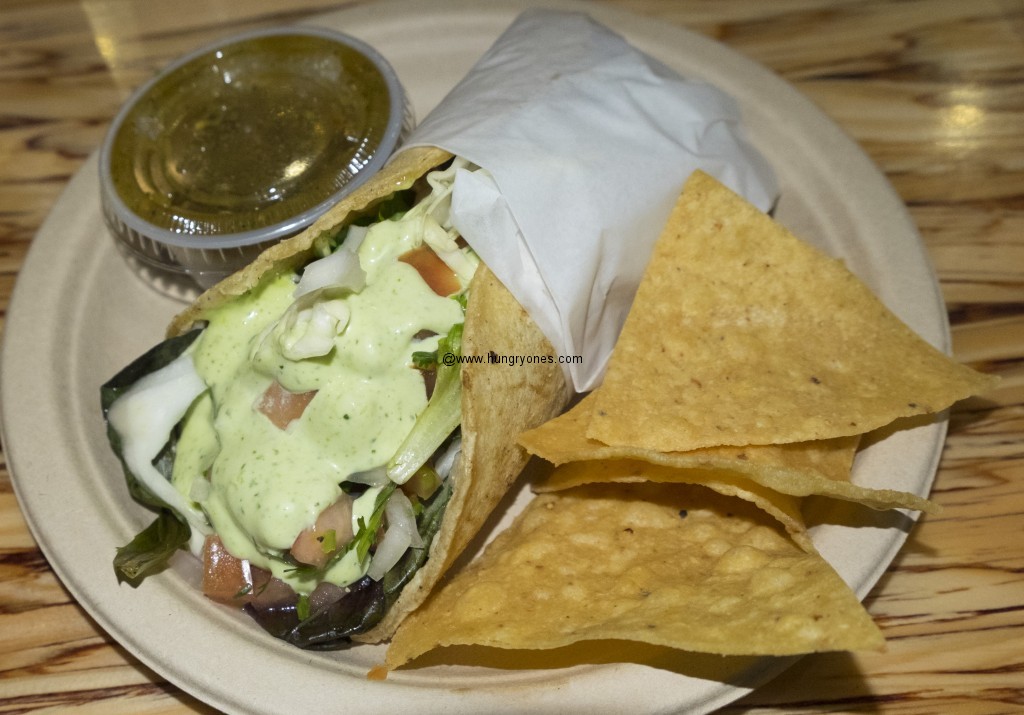 Got picked up by Breanna (so nice not to be the driver!) from DD Van service. On the drive over had a nice chat, she is great with people and I'm looking forward to more Brewery adventures and riding in the van.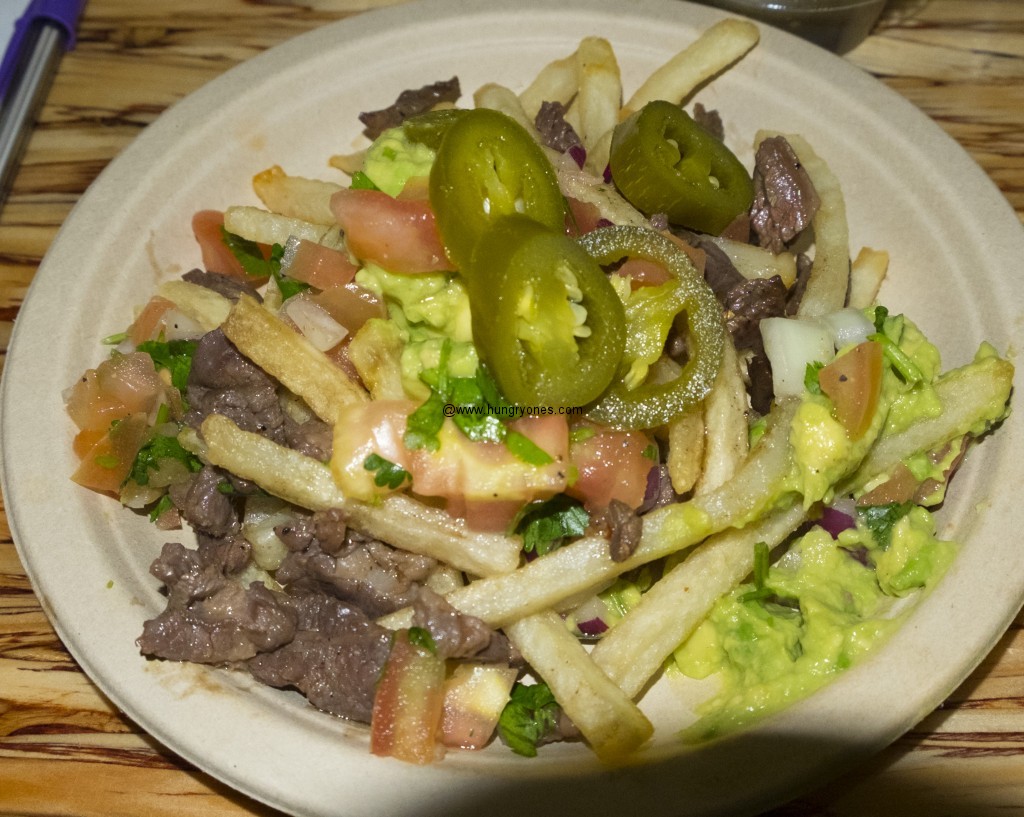 Carne Asada fries.
The Mahi-Mahi taco was first out and overall was quite fresh. The sauce was medium spicy and tasted fantastic with small cut up vegetables. Next up the Carne Asada fries came with delicate, slender, fries, creamy cheese, guacamole (with slices of avocado) small diced flavorful pieces of carne asada and tomato. Equally wonderful as the fish taco! Lastly, the Camaron quesadilla had browned tortilla, juicy shrimp, flavorful white cheese, overall very tasty, paired with the Solis. Definitely will come back to eat here and try out more menu items. The owner/cook of Zoe's Place came over near the end to thank us all for coming, classy guy.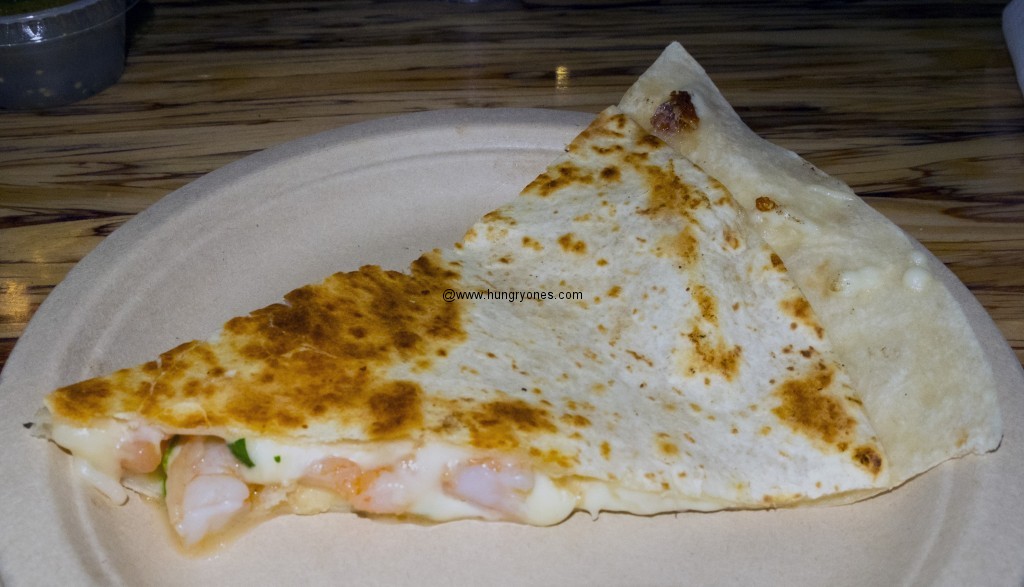 My favorite beer was the first out German style Claritas and was introduced by Max. It definitely lives up to it's Latin name. Also Claritas received an Honorable Mention at the 2015 Los Angeles International Beer Competition, wow! Ficus was paired with the fries and has quite interesting flavor notes to admire. Ficus is a belgian dark ale, fruit (brown turtle figs) saison. Lastly, the grapefruit Solis has quite a strong grapefruit smell and flavor, very nice.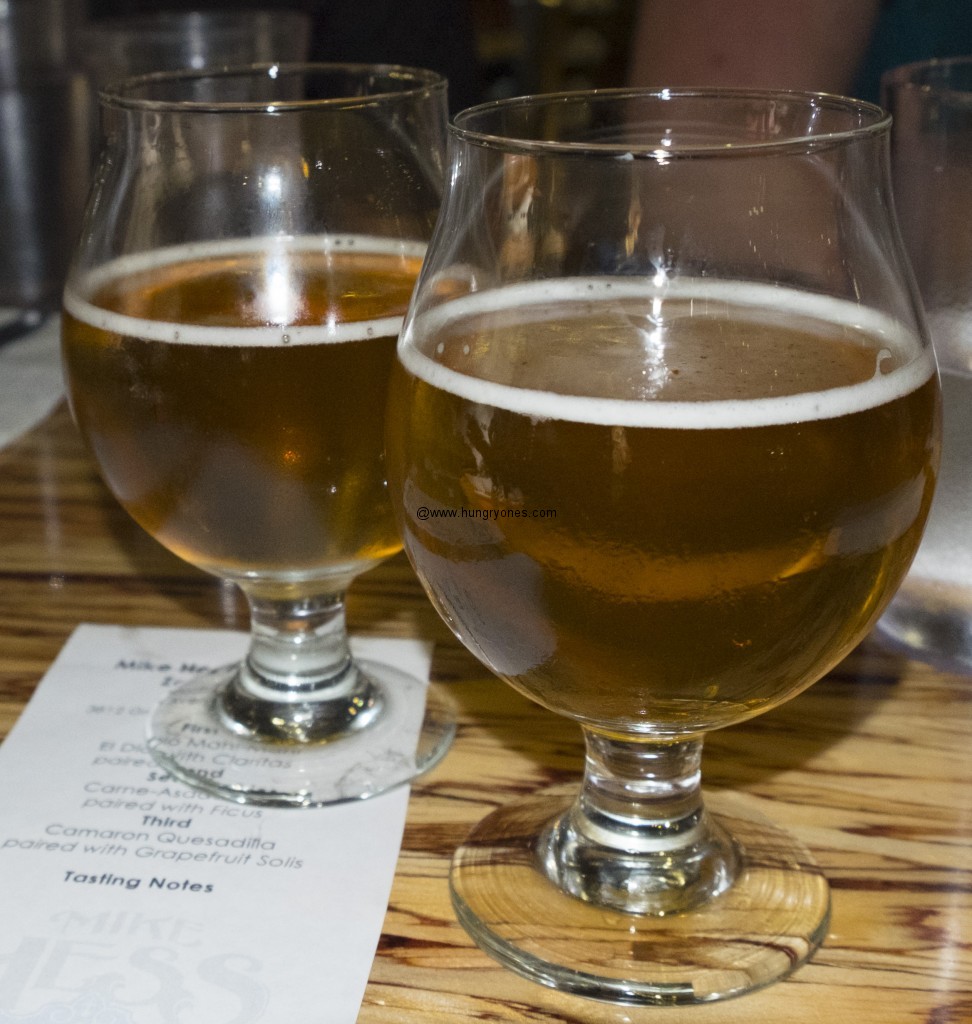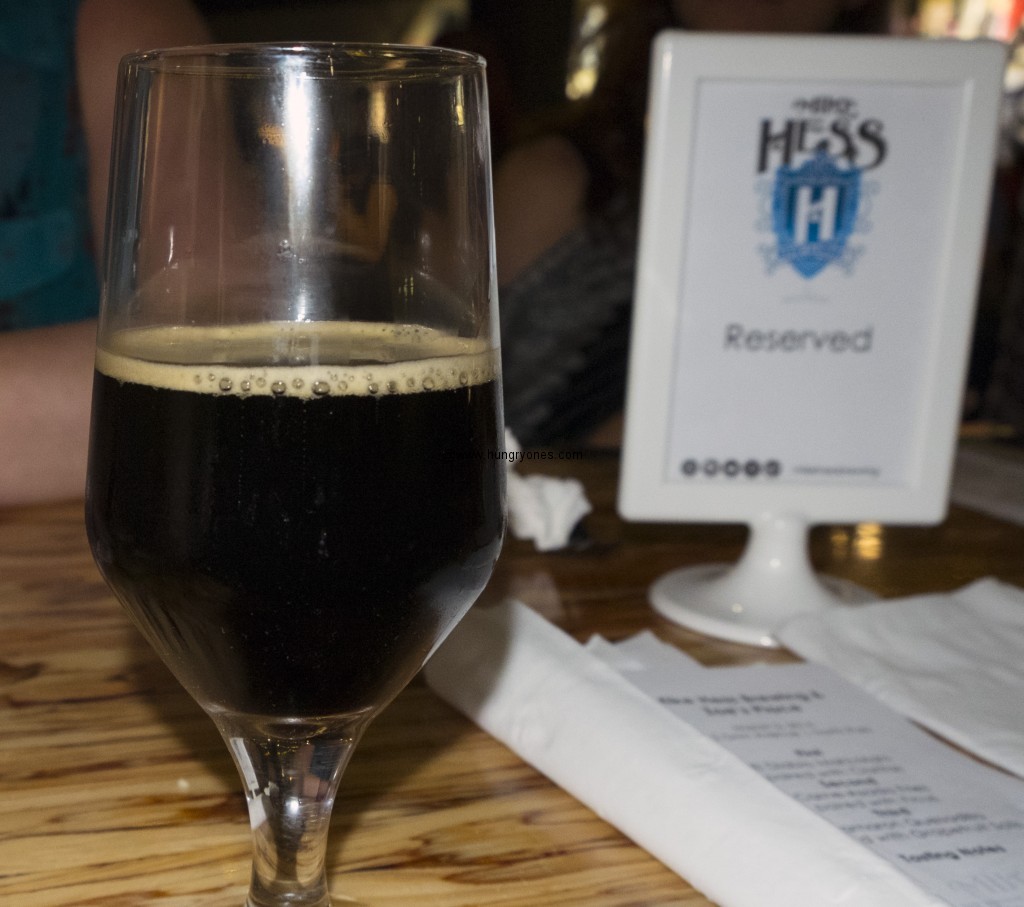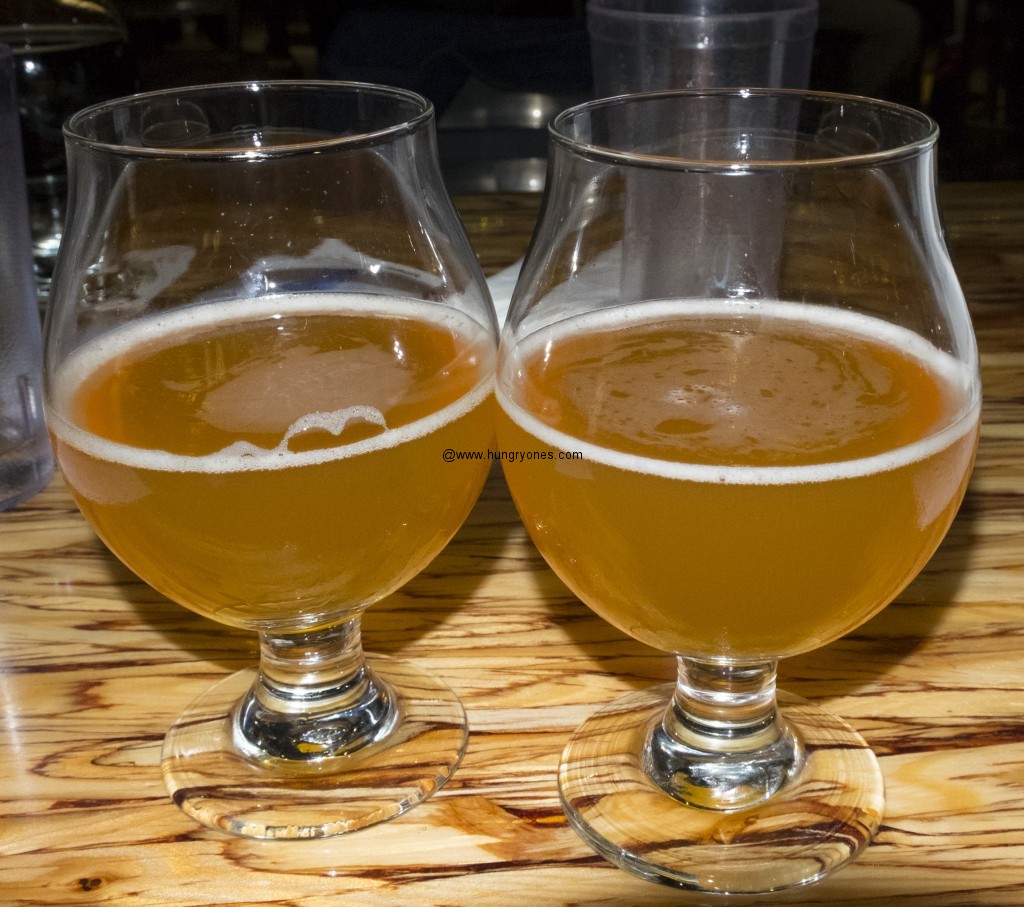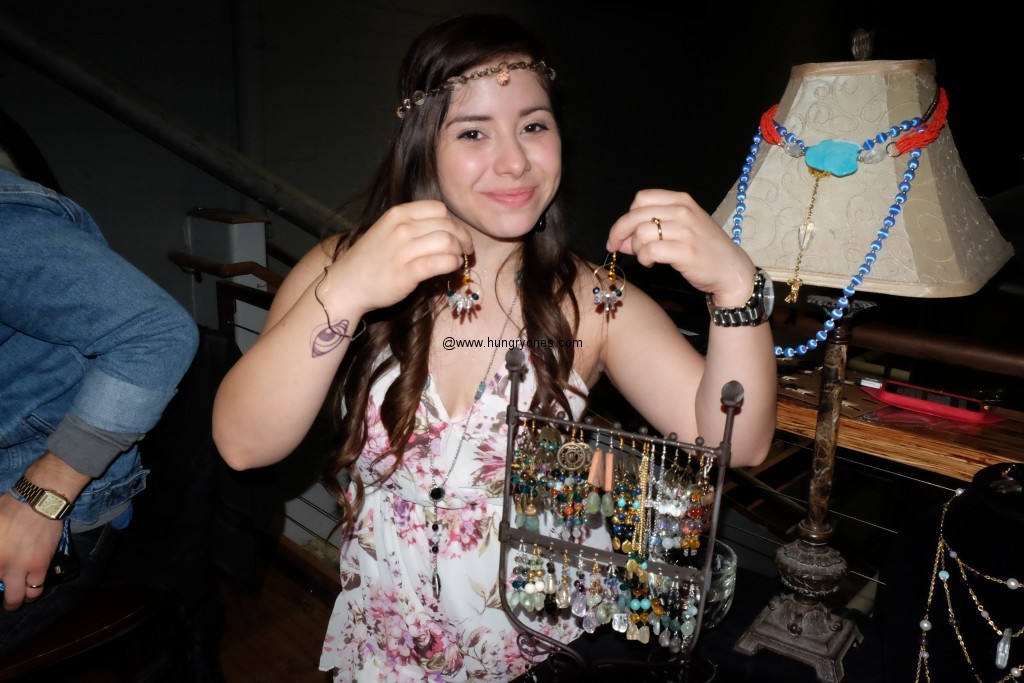 It was hard to resist the artists tables, so off I went to admire. Bought myself an impressively beautiful, unique pair of earrings, made by Corina Marin (GypsySoul Stones). Everything she makes is so visually stunning it's really hard to pick just one piece. Rock on Cornia!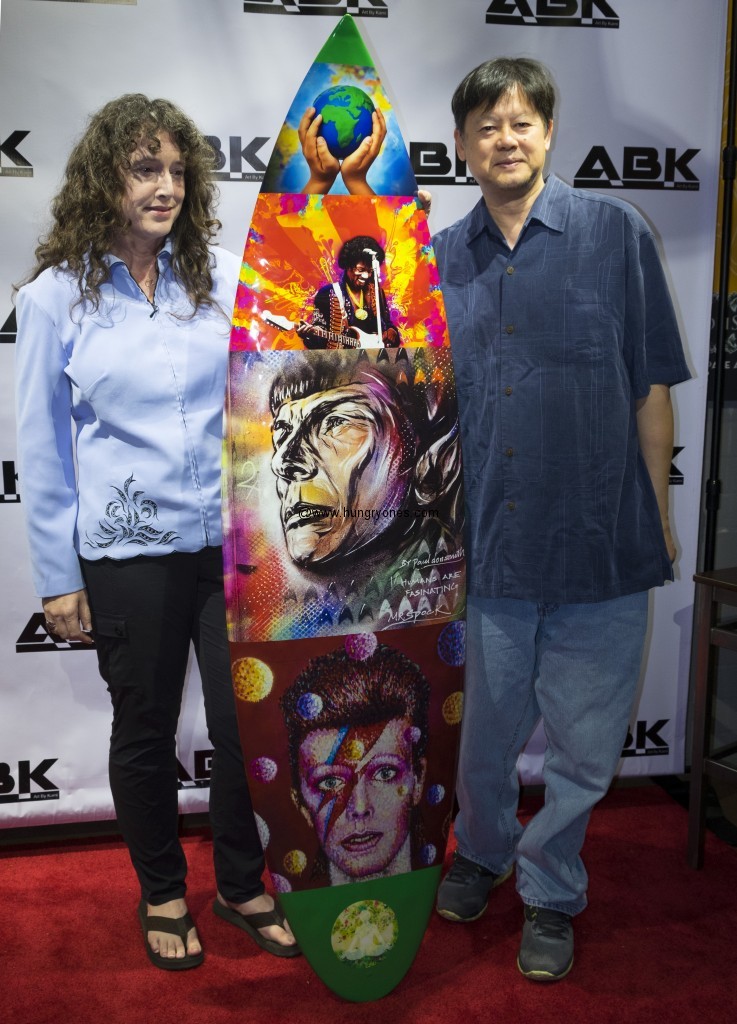 Thank you to all of our hosts for making this night very informative and special!
by Maggie
Take me out tonight
Oh, take me anywhere, I don't care
I don't care, I don't care
Driving in your car
The Smiths – There is a light that never goes out
 In my youth I use to dream of living a life of luxury.  Being driven out on adventures with a beautiful woman at my side.  Recently I had a chance to live the good life.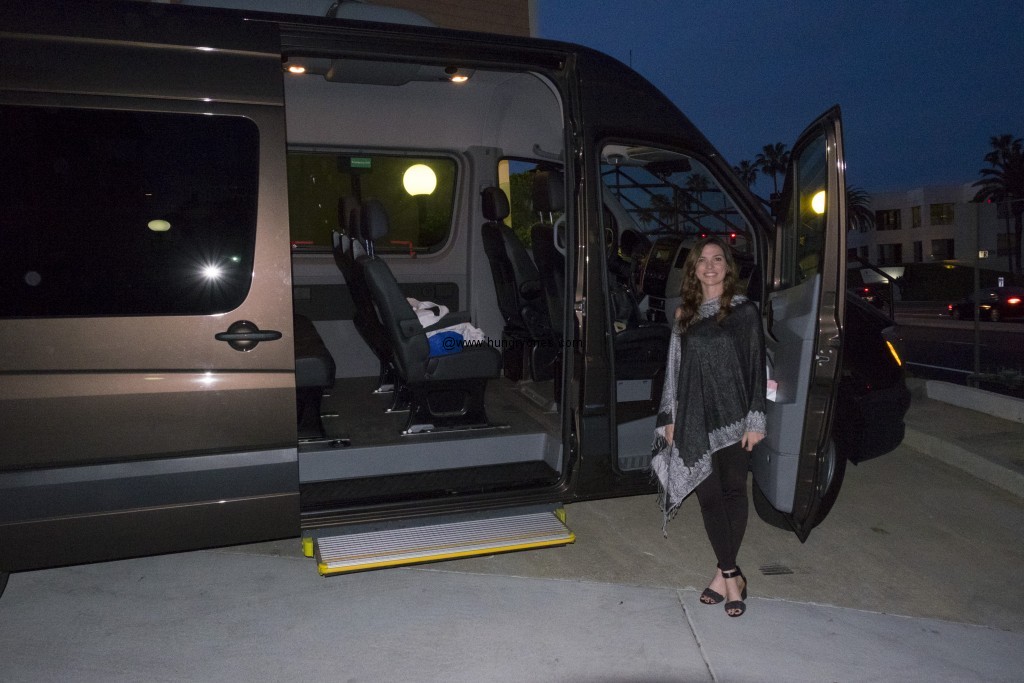 Breanna from
DD Van Service
picked us up for an evening adventure organized by Amanda of
Passion Roots PR
.  I was impressed by the fancy Mercedes Benz.  Breanna was really nice educating us about brewery tours.  The ride in the bus was quiet and luxurious.  Wish they had these instead of the bouncy school buses from my grade school days.
Amanda met us at Mike Hess Brewing and prepped us for 3 food and beer pairings.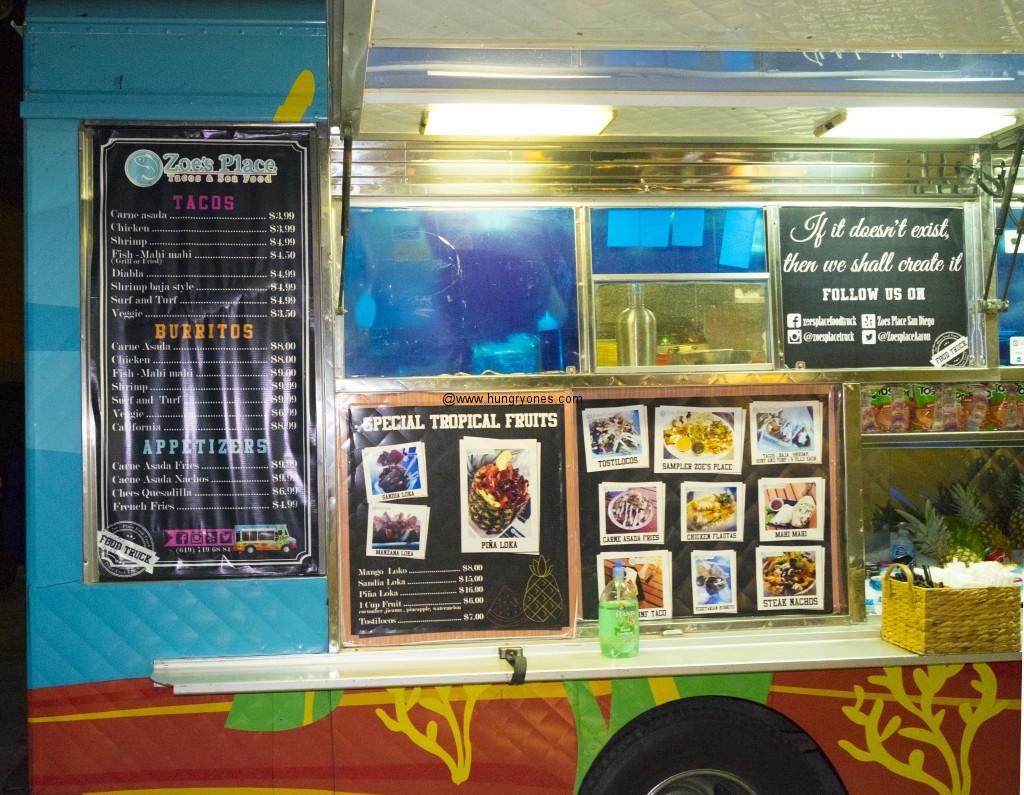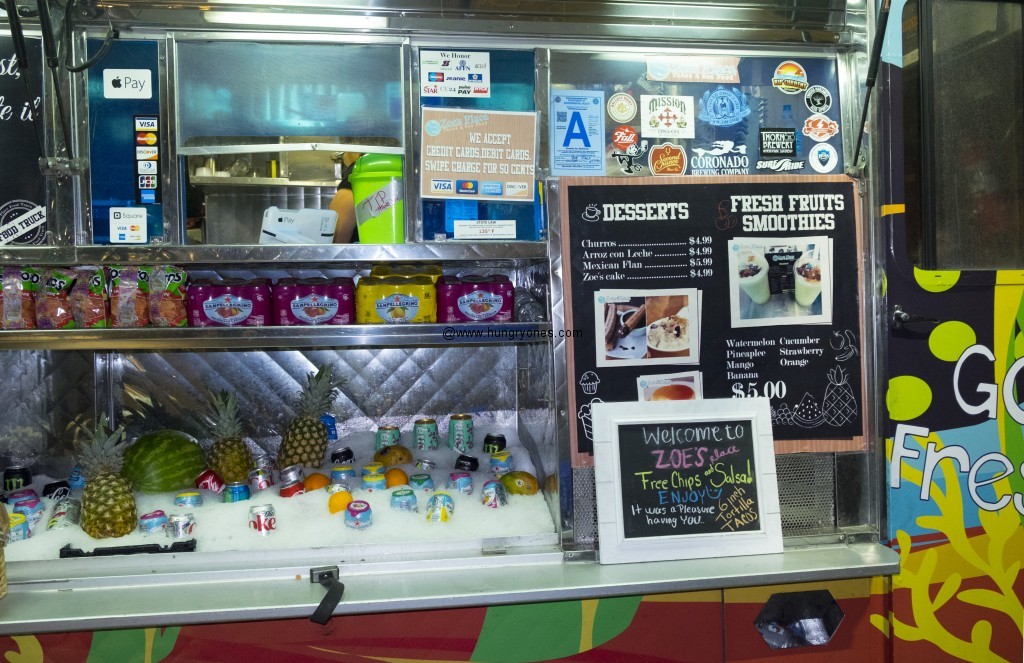 Outside I found Zoe's Place was a cool food truck with tacos and delicious desserts.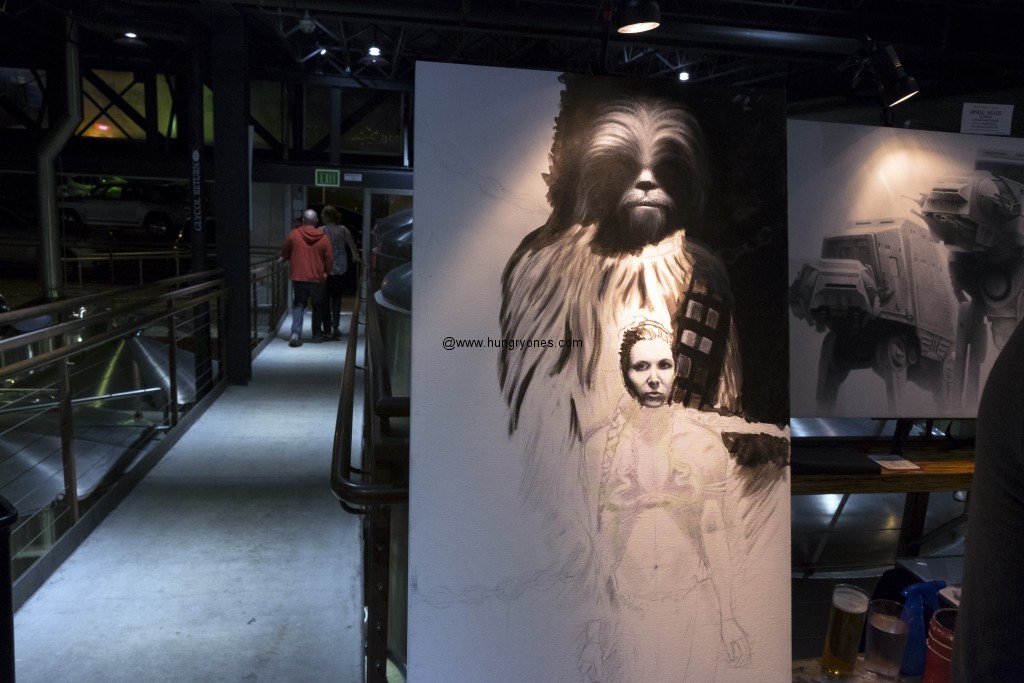 Inside artists were selling their wares throughout the establishment.  Was really cool checking out the awesome artwork and seeing what food options were available.  We gathered around a reserved table and various people from the brewery came by and told us about each beer that was being sampled with a food pairing.  The mahi mahi fish taco featured a good size piece of mahi mahi fried in a thin tempura batter.  Very nice mahi mahi flavor and I liked the crunchy batter.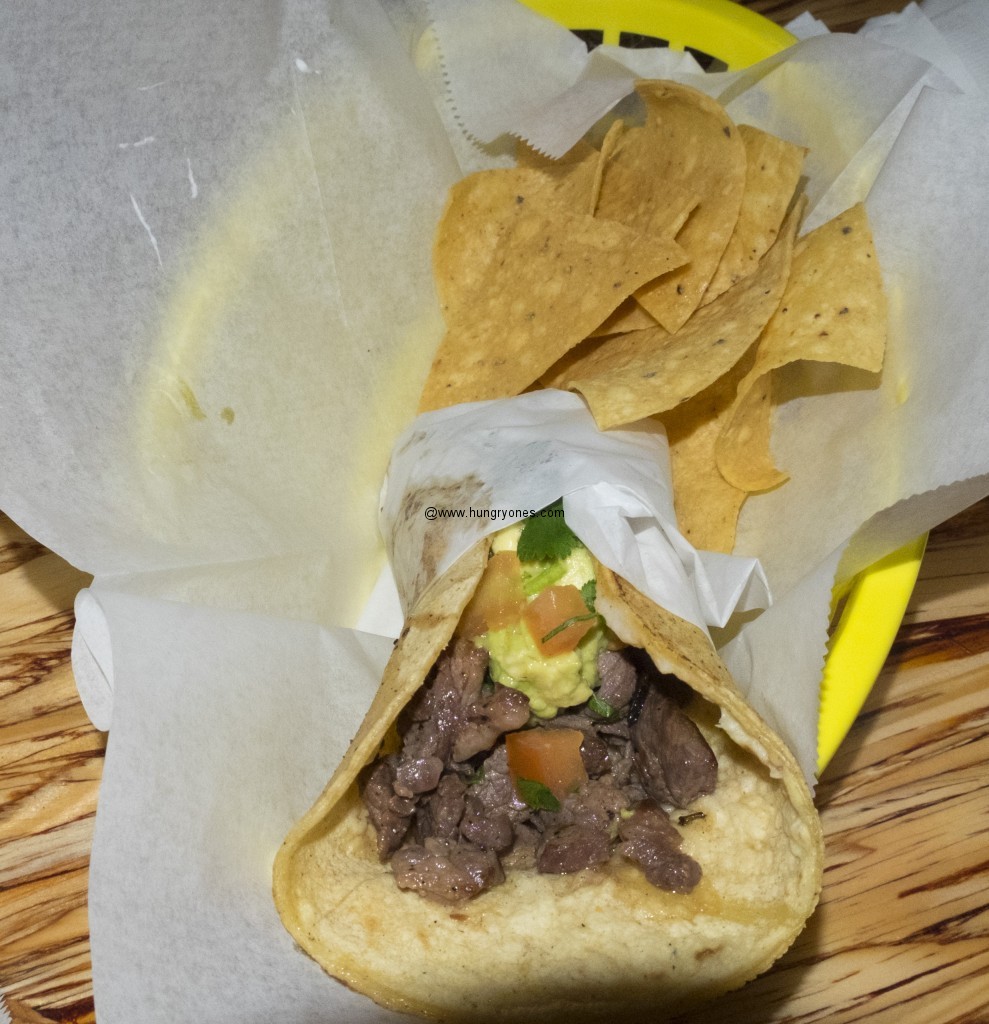 My fav food of the night was the carne asada taco.  Beef was cut into small morsels with delicious flavor.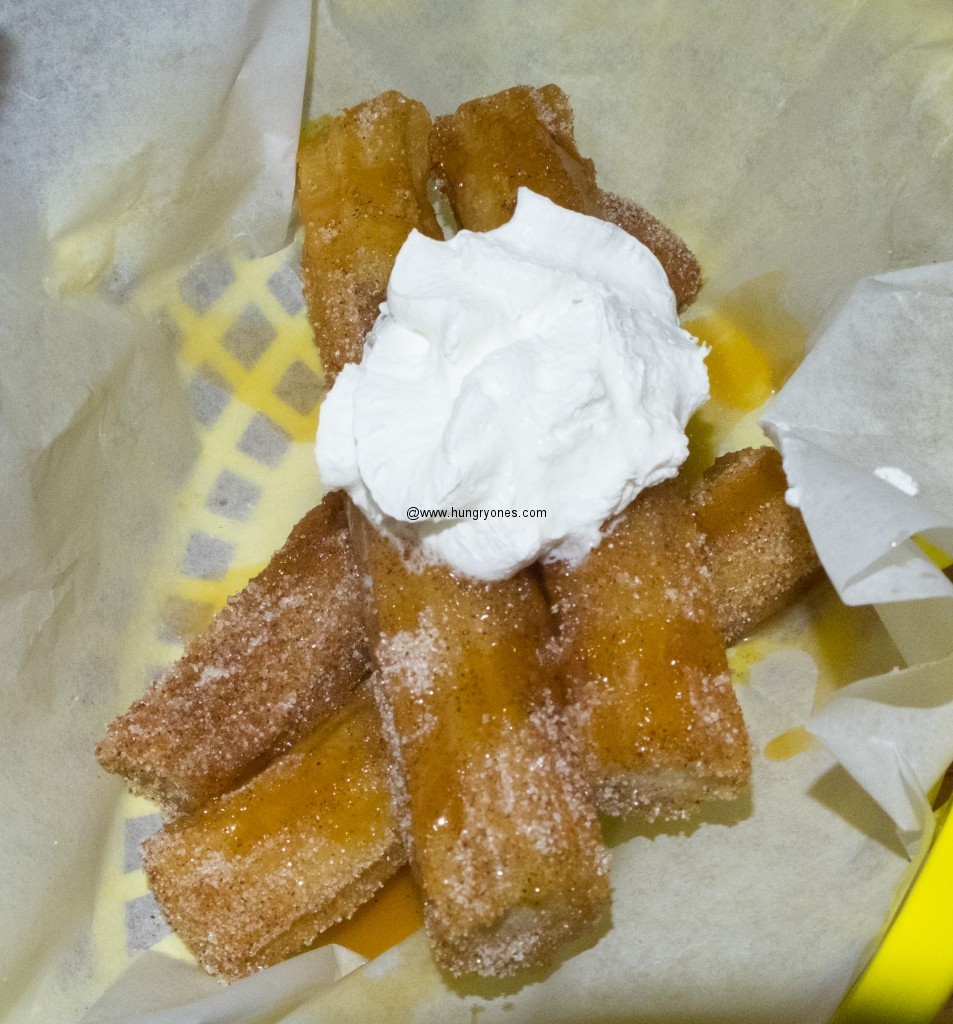 Afterwards I tried a churro at Zoe's Place.  Crunchy dessert with a soft center and excellent flavor.  🙂  We stayed till last call and Breanna and a van driver took us into the night.
Thanks Amanda for inviting us and organizing the awesome evening!  Thanks Breanna for giving us a amazing ride!  Thanks Lynn of oh-so yummy for hanging out with us!
By Soo
Mike Hess Brewing Company
3812 Grim Ave
San Diego, CA 92104
(619) 255-7136