The decor inside is truly a sight to behold. Could not stop looking up, down and all around. Makes me feel like I'm at a theme park. From our booth we had a nice view of the window plants and numerous flat screen televisions.
Be prepared, the menu is humongous! And the portions are big enough for two people! The waitress was very friendly, helpful and checked on us regularly. Which always makes me happy. You never know when you will need an extra napkin or a refill on your iced tea.
My turkey sandwich came with bacon, a boat load of cheese, tomato and guacamole. The flavors mixed well and tasted delicious! My only small complaint is the english muffin was a bit burned on the bottom, but I just ate around it since it was only on a small portion.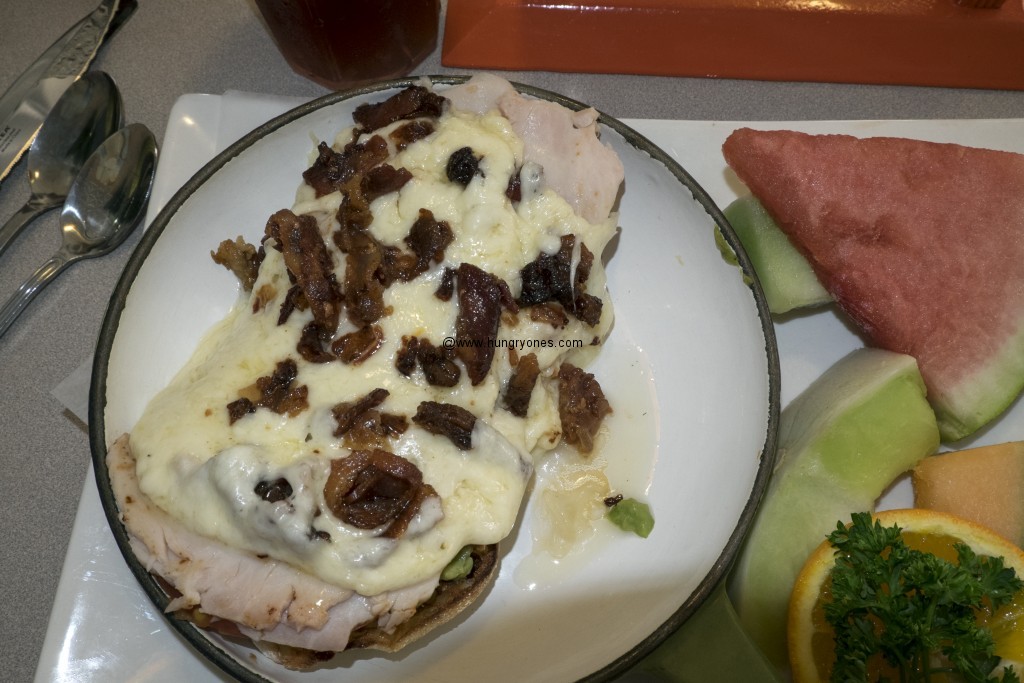 Would definitely eat here again and try out a dinner special.