Dr Ray Stantz: I tried to think of the most harmless thing. Something I loved from my childhood. Something that could never ever possibly destroy us. Mr. Stay Puft!
Dr. Peter Venkman: Nice thinkin', Ray.
Ghostbusters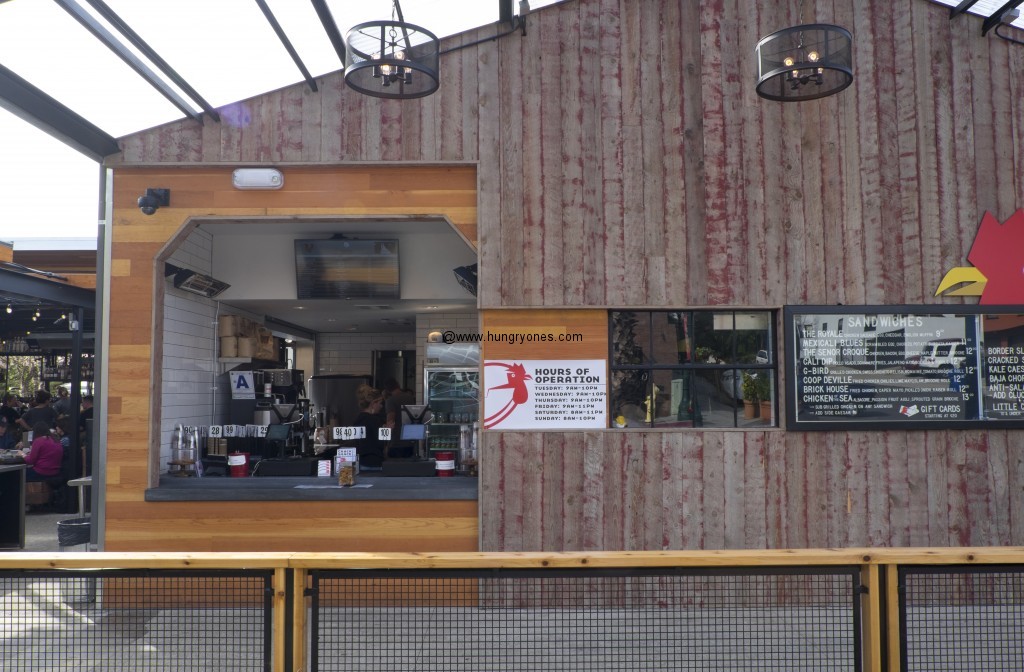 Place looks so new and shiny.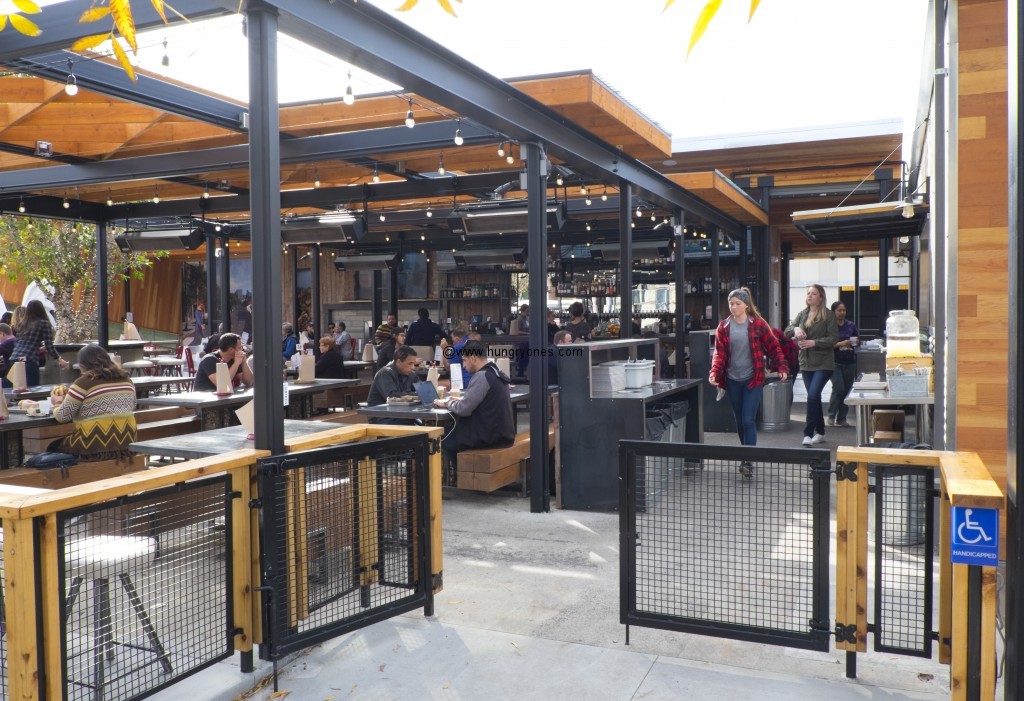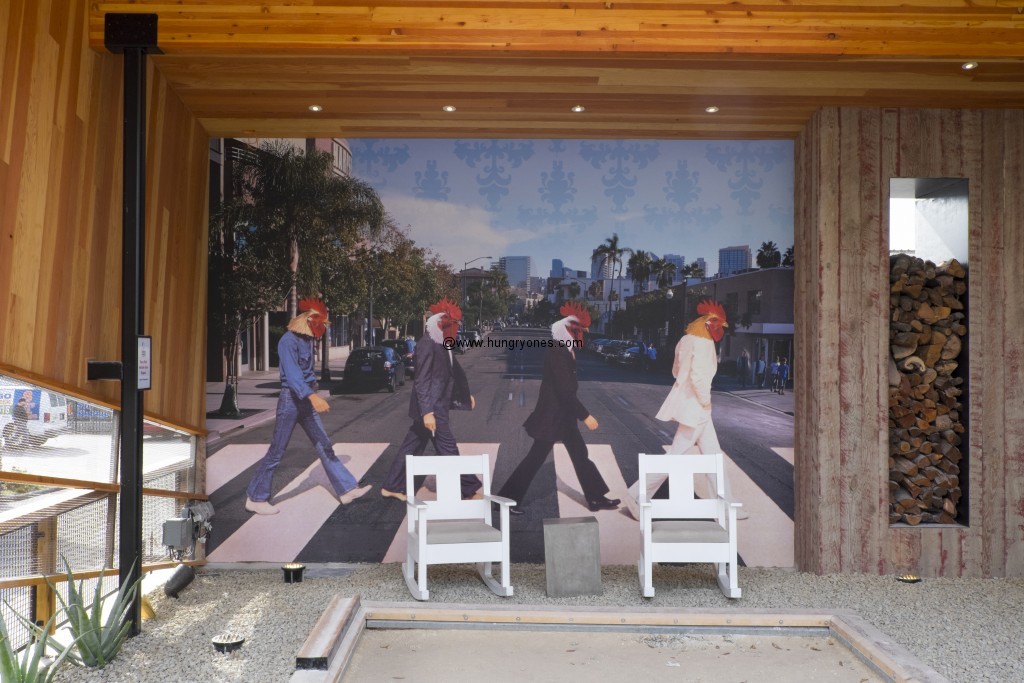 There is a big adult play area in the courtyard.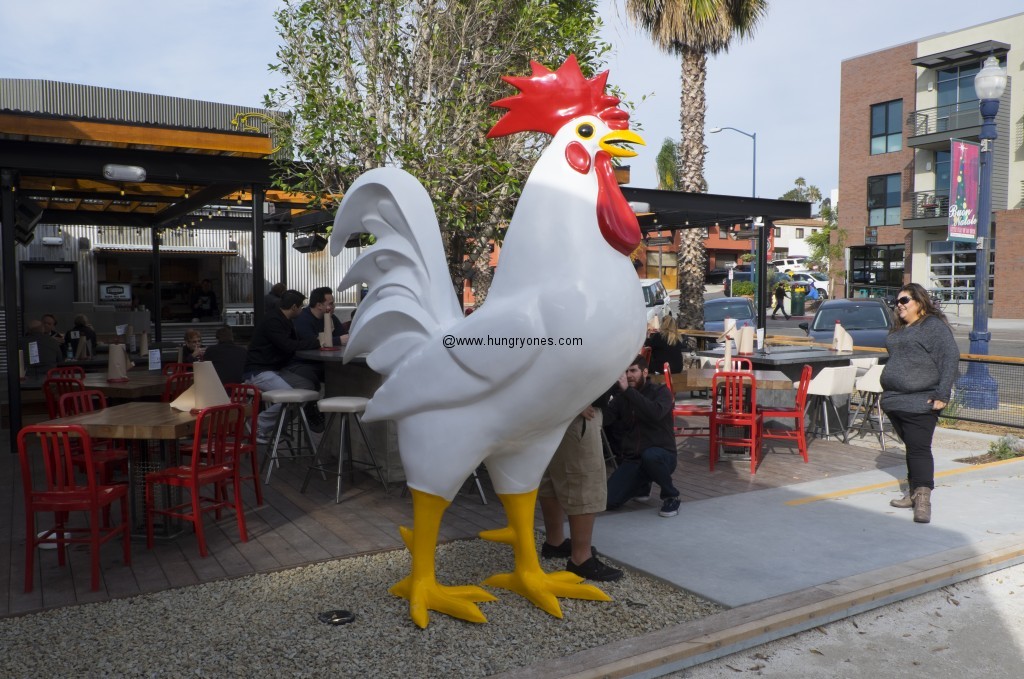 A huge smiling chicken is constantly surrounded by selfie takers.  Makes me think of the old days and my kid at the McDonald's play area.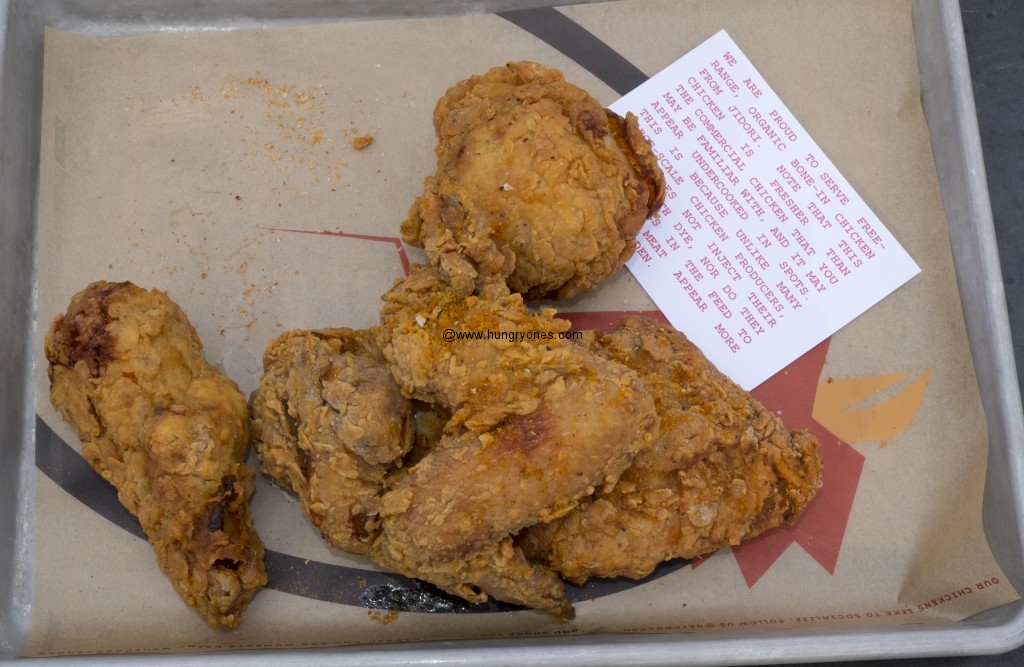 Quite a few choices on the menu but I'm focused on trying the fried chicken.  Batter was very crunchy and the chicken was tender and juicy.  There were some tasty spices in the batter too.  Sadly I don't like Tabasco sauce which was the dominate flavor.  Next time I'm in the mood for $15 gourmet fried chicken I'm going to Streetcar Merchants.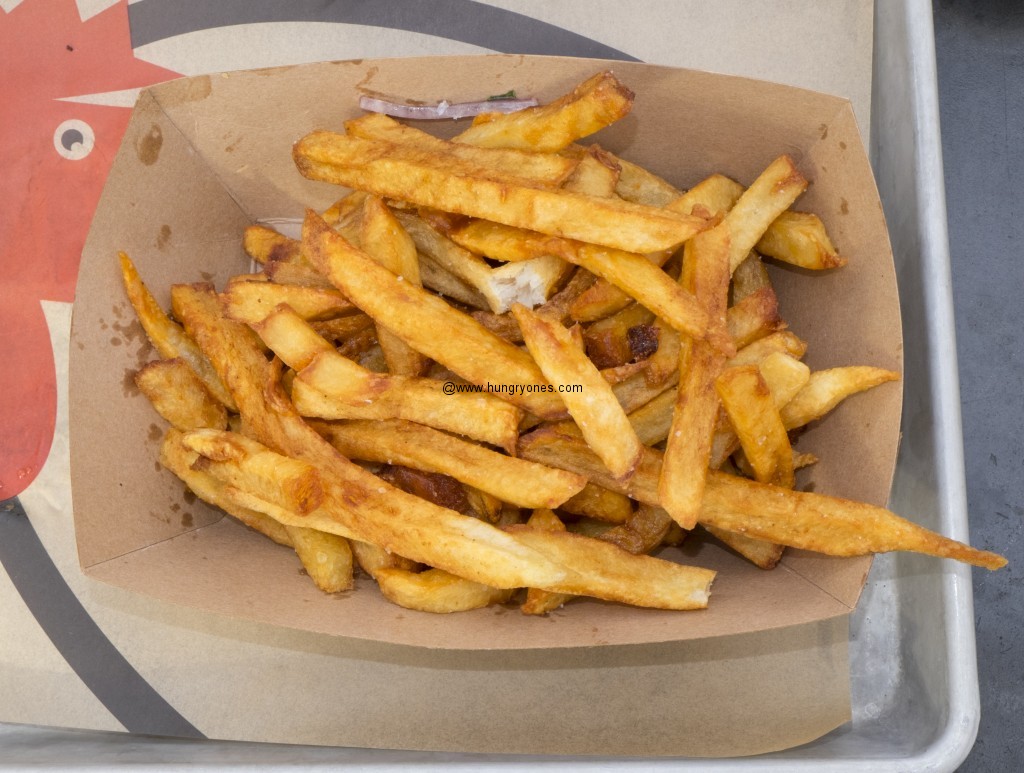 Smaltz fried fries which were french fries fried in chicken fat which had a delicious flavor.  Bold potato flavor reminds me of the fries at The Field.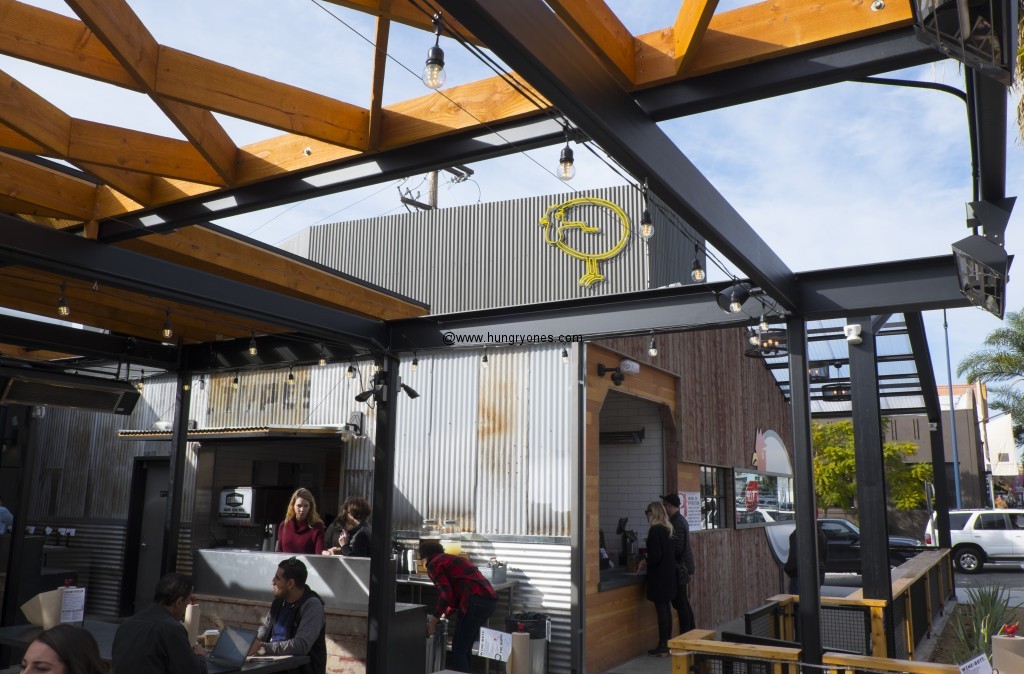 I don't like the chicken here but the fries are great and the big chicken is really cute like the Stay Puft Marshmallow Man.
The Crack Shack
2266 Kettner Blvd
San Diego, CA 92101