When asked by an anthropologist what the Indians called America before the white man came, an Indian said simply, 'Ours.'
Vine Deloria, Jr.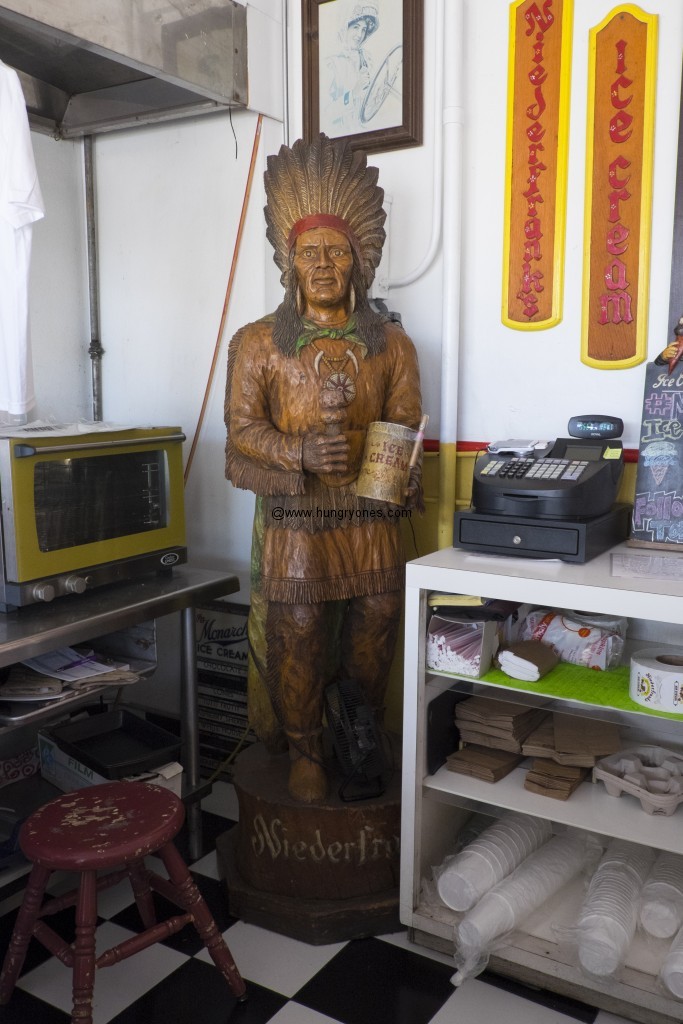 I noticed the Indian has been moved to the back where he is safe from climbers.  Over the years I've seen the owners, daughter of an owner, and various employees behind the counter.  Some things stay the same though.  The Indian and the delicious ice cream.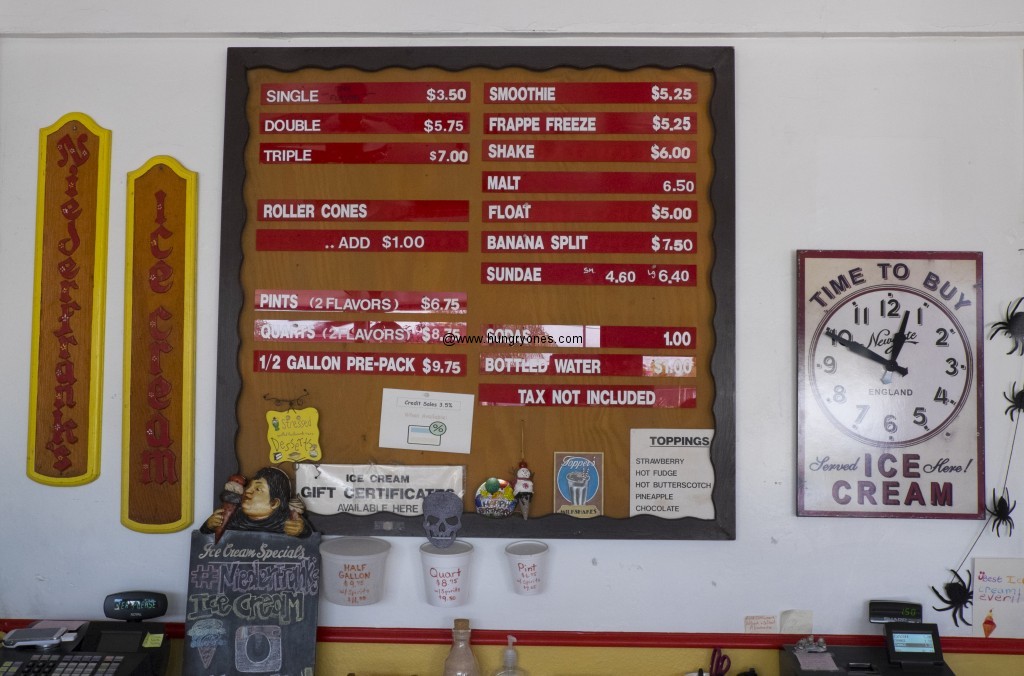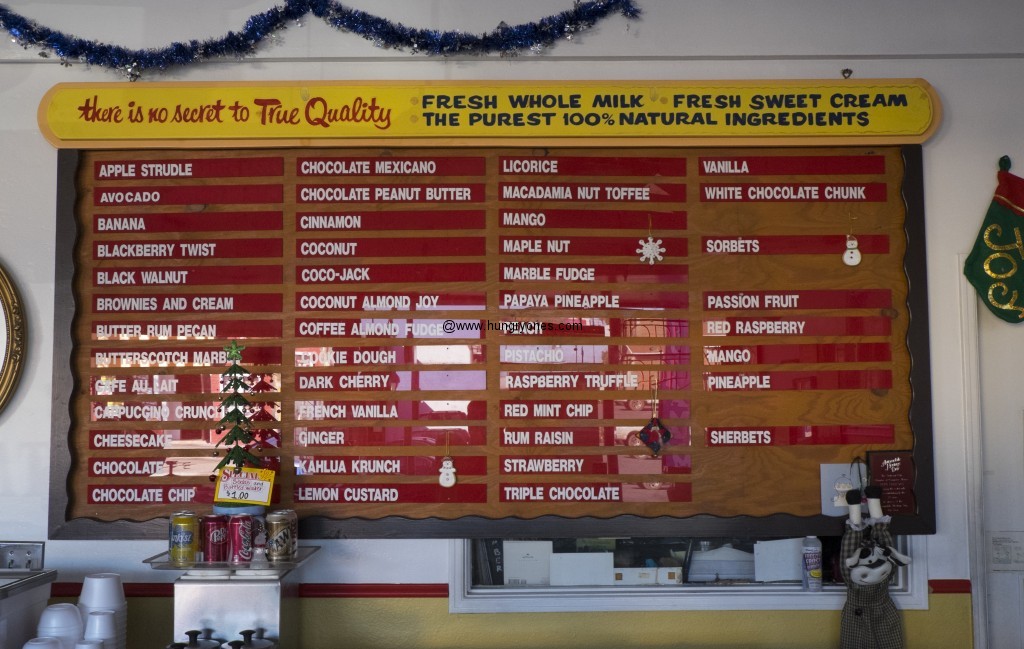 Staff are very nice giving me samples to help me decide which half gallons to buy.  Ice cream is delicious here.  Too good to just eat a scoop or two.  My fav is the cinnamon.  Rich, creamy base with a strong cinnamon flavor.  Was back in high school I was hooked on bbq ribs and cinnamon ice cream.  Made friend's with a customer on my paper route and one day he took me to Jim's Hickory Wood BBQ on El Cajon Blvd.  Strong hickory aroma from smoking and the sweet sauce made those my fav ribs in San Diego.  Those were the good old days.  Sadly Jim's shutdown around 2000.  I searched for cinnamon ice cream for years and found this place had it.  Now I make my own bbq and I have scoops of cinnamon ice cream from Niederfrank's for dessert.
Some other flavors I really love.  Passion fruit sorbet has a cold icy base with a very strong passion fruit flavor.  Perfect for a hot summer night.  Tangerine sorbet has sweet and tangy flavor just like a tangerine. Dark cherry has sweet maraschino cherries and cherry flavored ice cream for when you need to feed your cherry addiction.
When I see the Indian behind the counter I think back on the good old days when my kid climbed on everything.
I like my ice cream frozen solid and to have it melt in my mouth.  Here are my transporting ice cream tips:
7 day cooler with thicker than normal insulation – keeps cold in better than cheap coolers
gel freezer packs – gel will be colder than ice if you crank freezer to max coldness, ice cream should be surrounded by gel packs
If traveling long distances pre-chill inside of cooler with bottles of frozen water first.